Download Sai Baba Images In This Post
A Divine Encounter With Lord Mahakal And Lord Shri Ram: A Spiritual Journey On November 22nd, 2022
Shirdi Sai Baba Devotee Ritwik from India says: Sai Sai, I want to share an experience from my dream and semi-awakened state on November 22nd, 2022.
In the dream, Lord Mahakal appeared to me while I was with my family. My father was sitting in front of His shrine at Mahakaleshwar Ujjain and Lord Mahakal beckoned me to come forward. I had to move toward the left, and then I briskly walked toward Him. I saw Lord Shri MahaKaal Jyotirlinga, and even in the dream, I was speechless. My father then told me that we were planning to go to 'Ananadvaas' and I felt a bit angry that he wasn't taking me along. However, Lord Mahakal beckoned me to come along.
The day before, I saw many Gods and Goddesses in my dream, and then I entered a semi-awakened state while seeing them. I asked Lord Shri Ram's idol to show me His real human form during His reincarnation, and He blessed me indeed. Even though my eyes were still closed, I could feel Him in 3D. He looked so beautiful and handsome, and it was like falling in love with Him all over again (Lord Shri Sai Ram). He was with His crown and all His jewelry, and I could still remember His most beautiful face.
The Spiritual Significance Of Sai Baba's Appearance As Lord Rama
After this experience, one of my spiritual connections shared the Ram Dhun with me. Additionally, my father, who is spiritually different, just like most parents think of their young kids moving towards spirituality, also sent me a morning greeting that included the chant "Jai Shri Ram" and "Jai Hanuman." It felt like a blessing and a miracle.
To add to this incredible experience, Baba made me read about Baba Hazrat Tajuddin Sahib Ji contributed by Rohit Setia ji to Sai Yug Network, right after my routine prayers. What else could one need?
Sai Sai Om Om Rajaram Rajaram
Miracles Of Sai Baba: A Devotee's Testimony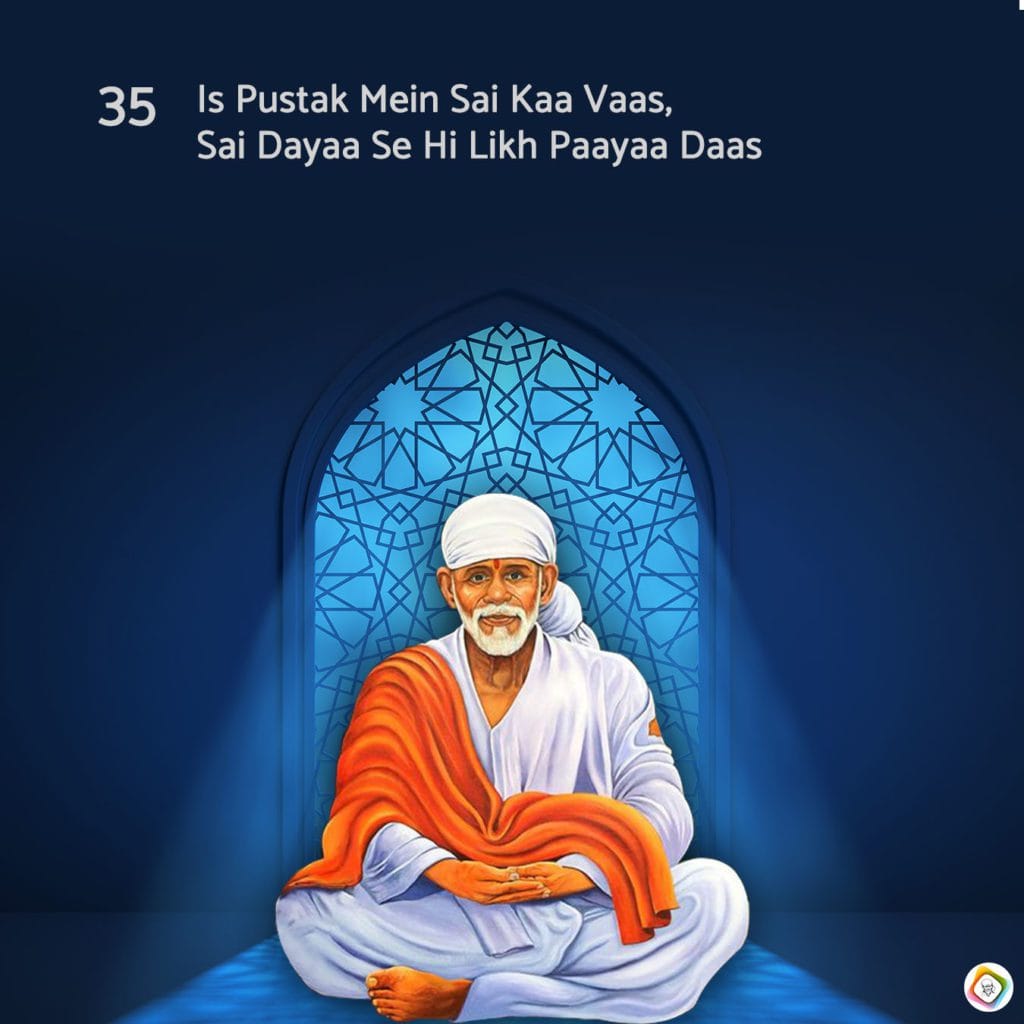 Anonymous Shirdi Sai Baba Devotee from India says: Om Sai Ram, I am a devotee of Sai Baba and I would like to share my experiences with him. Baba has humbly pulled me and my husband towards Him, showering His blessings on us throughout our lives. Thanks to Baba, my husband has become a sincere devotee of His as well. I am grateful to Baba for everything He has done for us.
I would also like to extend my appreciation to the people maintaining this blog. You all are blessed ones and I pray that Baba continues showering His blessings on you all. I am part of the Mahaparayan group because of Baba's blessings. Whenever I feel low, I read the miracles of Baba on this site and I get more energy and peace.
Baba has shown us many miracles in our lives, both big and small. We always turn to Baba for guidance and protection. He has been like a parent to us, guiding us on the correct path. Recently, I had to apply for remote work during my vacation. I submitted an application, but it was only approved for certain dates. I prayed to Baba that the approval should be extended, and by his grace, I got the approval I needed.
Currently, we are in the process of building a house, which is a herculean task. We have to check everything before proceeding to the next step. We faced some hurdles along the way, but we prayed to Baba to take care of all the issues. Our Karunamoorthy helped us in getting all the issues resolved. Thank You, Baba. Please bless all your devotees.
Om Sai Namo Namah, Sri Sai Namo Namah, Jai Jai Sai Namo Namah.
Sai Baba's Guidance During A Family Crisis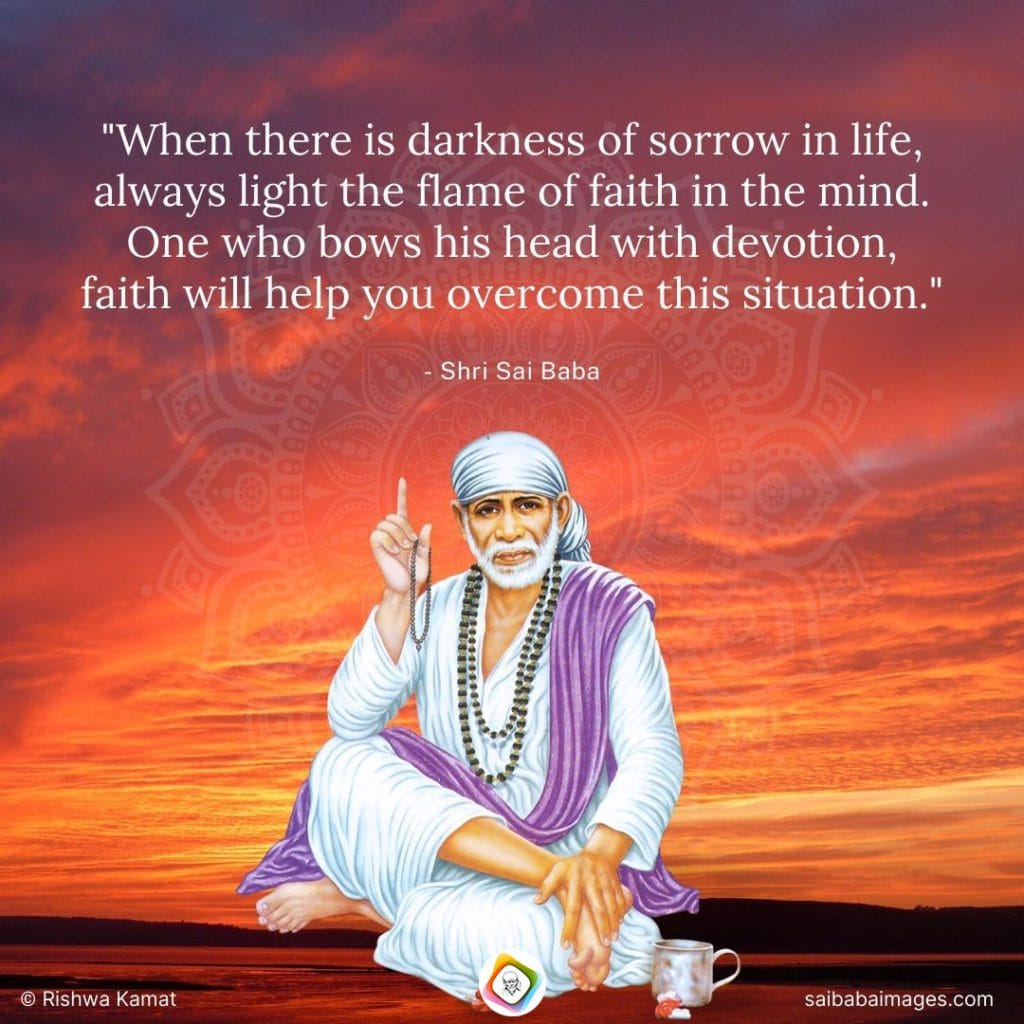 Shirdi Sai Baba Devotee Gobinath from India says: Dear Sai Baba's children around the world, I want to share with you a recent experience that reminded me of Baba's constant presence and guidance in our lives.
A few weeks ago, my mother had cataract surgery scheduled for both eyes, with the first eye scheduled a week before the second one. My wife, daughter, and I had planned to visit my mother during this time and had booked train tickets accordingly. However, on the day of our travel, my mother called to inform us that my father was feeling unwell and had been advised to be admitted to the hospital for observation.
Thanks to our prior planning, we were able to travel to my sister's place and attend to my father's needs during his hospital stay. Throughout the entire process, Baba's presence was palpable, and he helped us navigate the situation with ease and grace.
I am forever grateful to Baba for His unwavering support and guidance in all aspects of my life. Thank You, Baba, for always taking care of us. We hold Your lotus feet and seek Your blessings to help us through any phase of life.
Om Sri Sai Ram.
Gratitude For Sai Baba's Protection And Guidance In A Difficult Situation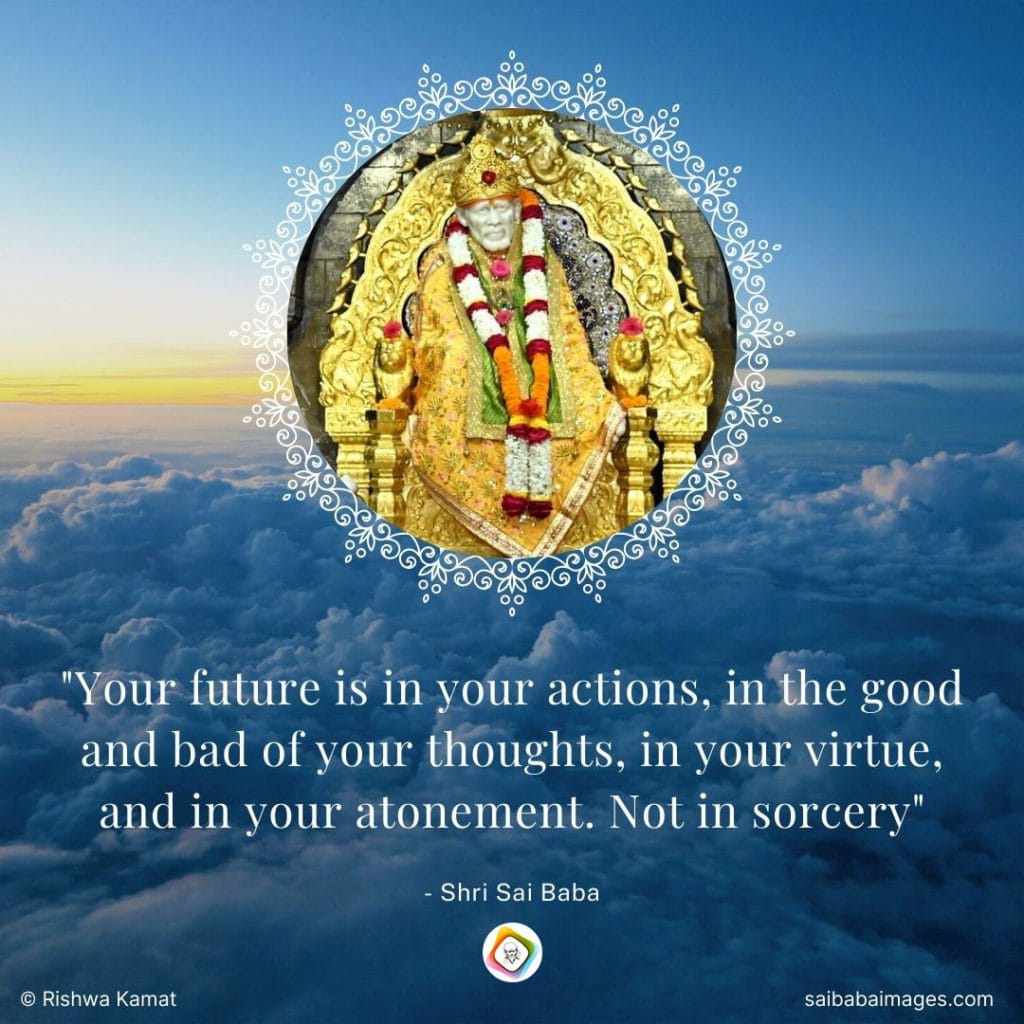 Anonymous Shirdi Sai Baba Devotee from USA says: Thank you, Hetal ji, and the team for providing us with this platform where we Sai devotees can share our beautiful experiences with our Sai family. Today, I am here again to express my gratitude to my dearest Sai for saving and protecting me from a difficult situation.
Thank You, Sai, for helping me take care of this task successfully. Your divine guidance and support made it possible for me to overcome the challenge without any major issues. I am grateful to You for always being there for me.
I would also like to thank You, Sai, for ensuring that the other lady involved in this situation did not have any issues with us. I was worried, but You once again saved us from any potential harm.
I know I had asked for Your permission before proceeding with this, and You had given me the green signal. However, I trust that whatever happened was for the best, and You saved us from a bigger problem. Thank You, Sai, for always looking out for us and protecting us.
I love You, Sai. Thank You for being my guiding light and a constant source of strength. Om Sai Ram.
Sai Baba's Blessings Helped Me Pass My Online Certification Test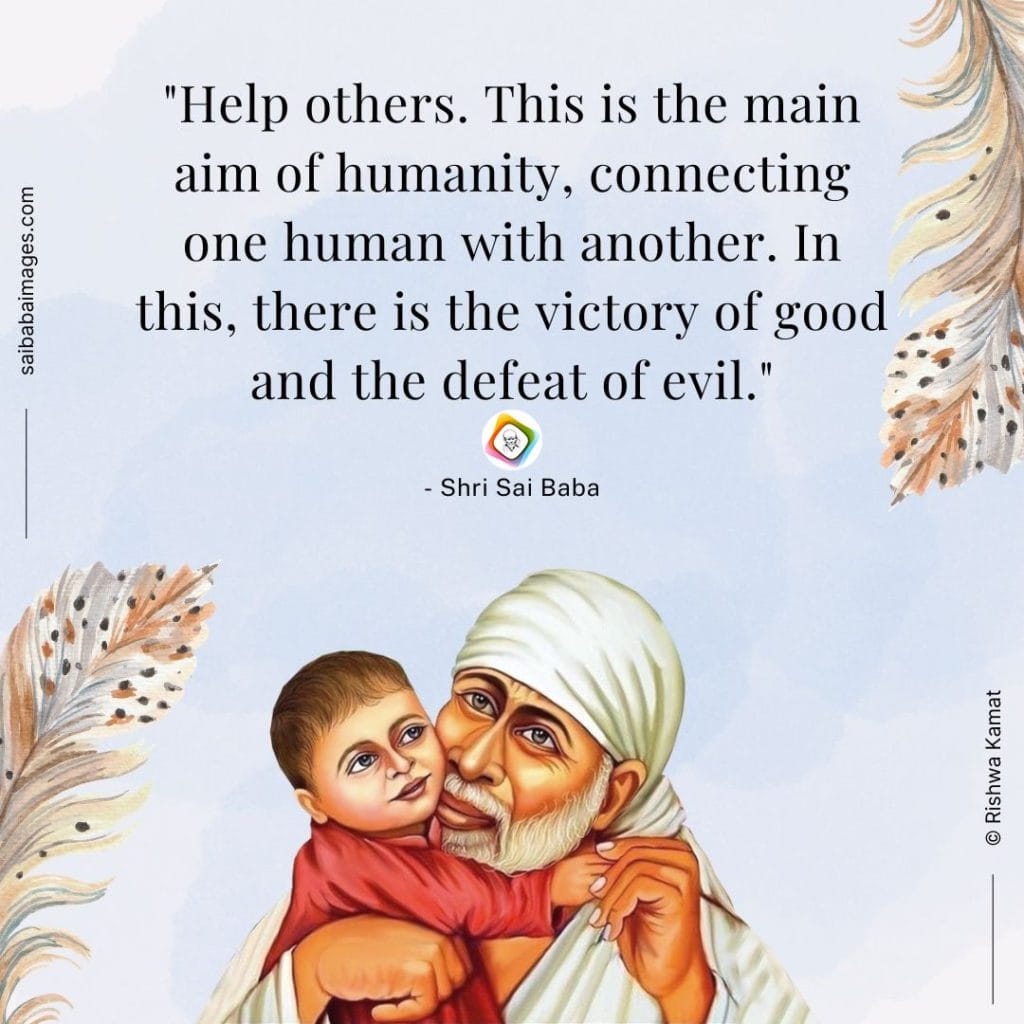 Anonymous Shirdi Sai Baba Devotee from India says: I would like to share my recent experience of how Sai Baba helped me during an online certification test that I had to take as a requirement from my company. I had scheduled the test for today, but I was apprehensive about how it would go.
The issues started before the test when the proctor refused to consider my aadhar as valid ID proof. He asked for my driving license or passport, but both had expired, leaving me in a dilemma. He then asked for my PAN card, but my last name was misspelled on it, and it was issued a long time ago. He was not ready to accept it either. All of this took more than an hour, and I was starting to lose hope.
That's when I sincerely prayed to Sai Baba to make the proctor accept one of my IDs and start the exam. Finally, with the blessings of Sai Baba, the proctor accepted my PAN card and allowed me to take the exam. I completed the exam and passed the certification, all thanks to the grace of Sai Baba.
Om Sai Ram.
Obstetrician's Faith In Sai Baba Miraculously Aids Safe Delivery Of A Baby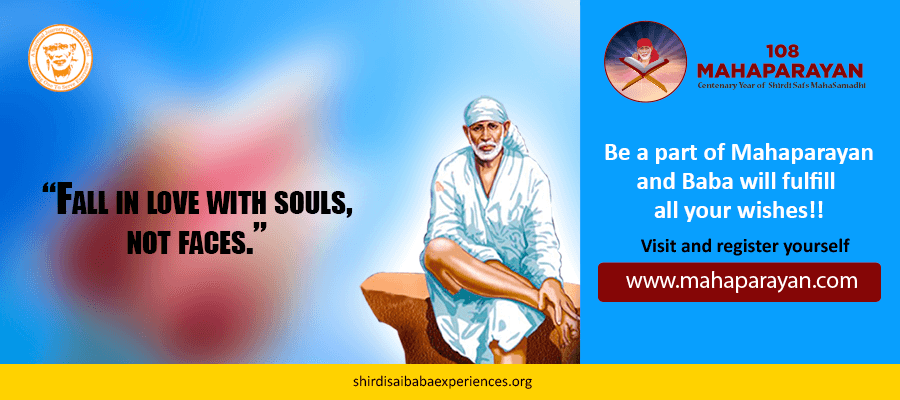 Shirdi Sai Baba Devotee Babitha from India says: I am an obstetrician and have been a devotee of Sai Baba since childhood. I have submitted many experiences from my personal and professional life in the past, and this time it's about a mother who arrived at the hospital on an early Sunday morning at 1:30 am with ruptured membranes. The baby had passed meconium and had to be delivered immediately, but unfortunately, no staff was available at the time. Therefore, I had to wait until 7 am, monitor the baby's heart rate, and pray to Sai Baba.
With Sai Baba's grace, the mother delivered a healthy baby girl by c-section at 7:30 am. The baby is perfectly fine now. I am grateful to Sai Baba for keeping the baby safe throughout this critical time.
---
More from SaiYugNetwork.com