Download Sai Baba Images In This Post
Sai Baba's Blessing: How A Devotee's Faith And Patience Led To A Successful Job Placement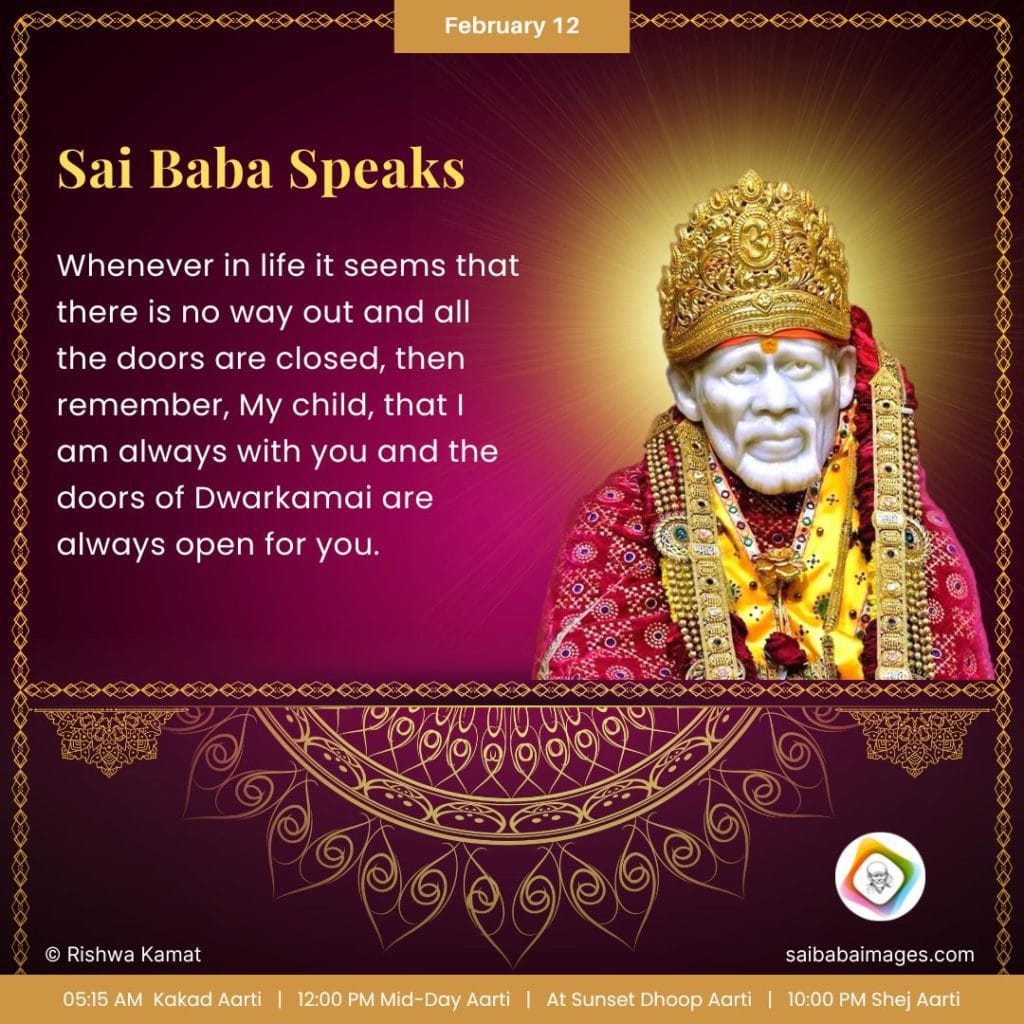 Anonymous Shirdi Sai Baba Devotee from India says: I am an anonymous devotee of Sai Baba from India, and I would like to thank everyone who is maintaining this blog. The fear of not getting a job and remaining unemployed while most of my classmates were getting placed in good companies was always a scary dream for me. Currently, I am in the final semester of my engineering course. I was supposed to write about my experience yesterday as I got placed in a good company. Sai Baba made this happen when I least expected it. Behind this happy day, there were many nights where I cried seeing Baba and slept with hopes and dreams, sometimes feeling shattered into pieces. Finally, I left everything at His feet, and He made it happen. In fact, nothing was hidden from Him, and He was not even testing me. He told me in several posts that happy days are coming and that I should have patience. He said, "My child, you will get your desired job." That day, I was shortlisted for one company, and the next day, I attended the interview. However, I was out of the panel in the first round itself, and I felt shattered and cried. I was a little angry with Baba, and I thought that maybe something good is ahead for me, but all my thoughts were in a different direction because my other friends who were also devotees of Baba got placed in very good companies with excellent packages. This thought just overrode every good thing that happened to me, and I am very sorry for that. Later, I wrote the exam for the particular company where I got placed, and it was on a Thursday.
As per my experience, there were several challenges during the interview process, and I had doubts about my selection. However, I made it to the next round, which was not an elimination round. The final round was technical and quite difficult for me. I prayed to Sai Baba to bless me with good luck and requested that my interview be scheduled for either Tuesday or Thursday, as these were my most auspicious days. Despite my request, the interview was initially scheduled for Monday, but due to unforeseen circumstances with my HR, it got postponed to Thursday. I was thrilled because it was Baba's day, and I felt confident that it would go well. Fortunately, the interview went smoothly, and they asked questions that I was already familiar with, and I was able to answer them with ease as I had expertise in those areas.
Even today, I wonder how things turned positive for me. There were some questions I couldn't answer, but the HR was so nice, and he even explained the answers to me. Now I have hope that I will be selected for this company. I traveled home peacefully, happy with the roll number they gave me, which adds up to the number nine. I told my parents about the company, something I hadn't done before whenever I attended a drive. This time, Baba guided me through a post that said to seek the blessings of your parents before any work, and you will succeed. So, I told my parents about the interviews. However, I still worried about what would happen if I didn't get selected and how my parents would feel. Many thoughts were running through my head.
After spending time with my family, I had to travel back to my hostel through a night bus journey. I was worried as I was alone and wanted to visit my home deity, R temple, but it was closed. I prayed that before I left, come in some form and visit. That day, I saw a post that said, "I will come along with you," such a sweet gesture. How can I forget that He is everything, and my R is Sai, and Sai is Ram? Om Sai Ram. I booked a reservation, but I was an alone girl traveling at night, so I was scared and forgot about the incident. After some time, a drunk boy sat next to me and tried to talk to me, even though I wasn't interested. Then, a person came and sat next to him, recognized him by asking certain questions, and he went away. I saw this man properly; he was applying kumkum on his head and, most importantly, he initiated talking. Although I wasn't interested, I suddenly heard him say that I would surely get the job. I started paying attention to him. He was a very devoted person and spoke with me in hopes, telling me about his experience and assuring me that I would get the job. He even said that one day, we would meet in H temple, the temple for Bappa. I still believe that my Baba Bappa RMTA traveled with me in this form, which I will remember forever. When I told my mom, she even told me the same. After this, the real test of patience began.
It had been about a month, and there was no result. Not only that, but people were saying it was impossible after so many days because of the recession, so it was difficult for them to hire freshers. The same thought arose in my mind, and I got unnecessarily tense, even though God had assured me. When I put the chit asking whether I would be selected or not, it was a yes, and I placed it before Baba. I used to wonder what the meaning of this chit was if the result did not come. A few weeks before the result announcement, I had a dream that I was not selected, and then Baba comforted me through a post stating, "Don't worry. It was a bad dream, and it won't come true." Even with all these, I lost my patience and was covered by Maya. It had been almost a week since I left all my hopes and completely forgot about it. Then, on a Tuesday, I received a surprise message with a special date: I had been selected through campus placement.
Sai Baba surprised me with a job, knowing that I love surprises. I am grateful to Him for this wonderful opportunity, and I apologize for any ignorance or mistakes I may have made. Even now, I believe that Sai Baba is the One giving me the strength to write this. Today, He assured me that I should let go of my anxiety and have faith that God will take control of everything. Thank You, Sai Baba. You know how much this means to me.
I will visit You at the H Temple, as Your instructed. Today is an auspicious day – Karthika Deepam. I bow to Shri Rmnta and pray for peace for everyone. Jai Mata Di.
Although this post is already quite long, there is still so much more to say. Every second of my journey with Sai Baba has been a part of His divine plan – nothing has been wasted or a failure when He is present.
Om Sai Ram. Om Sai Rakshak Sharanam Deva. Om Shirdi Vasaye Vidhmaye Satchitananda Dhimayi Thanno Sai Prachodayat. Om Rajadhiraj Yogiraj Parabrahma Shri Satchitananda Sadguru Sainath Maharaj Ki Jai. Om Sai Ram.
Please post my experience.
Sai Baba's Grace: Overcoming Challenges With Faith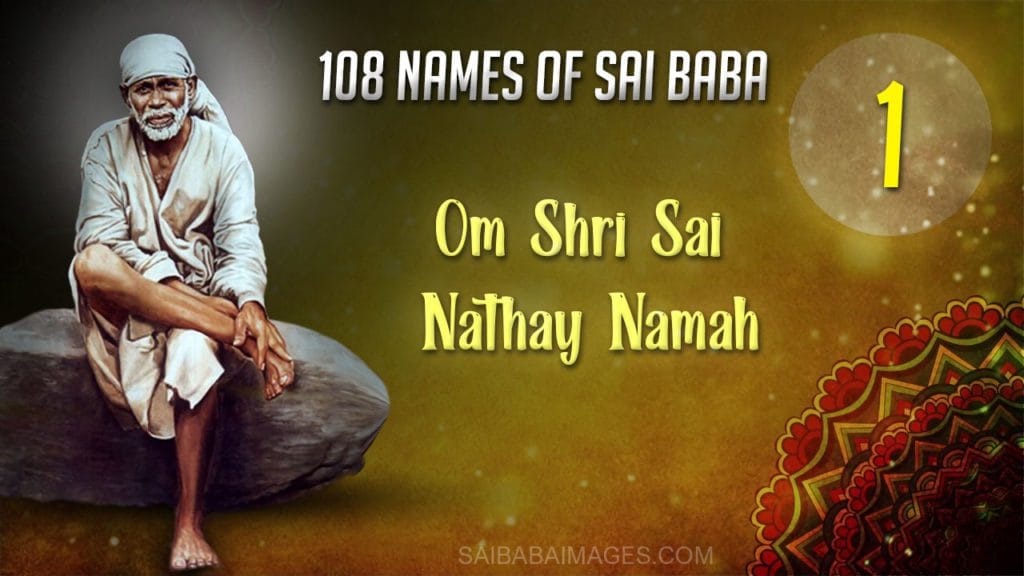 Anonymous Shirdi Sai Baba Devotee from USA says: I had promised to share my recent experiences once things improved. Recently, my son who is in college had been experiencing increasing pain in his legs and right arm for several weeks. One night, the pain became so severe that he was unable to walk and we had to rush him to the emergency room. It was a frightening experience for our family, but by Sai Baba's grace, the physicians examined him, did some blood work, and thankfully, everything came back normal. I am immensely grateful to Sai Baba for taking care of my son during this scary time. Om Sai Ram.
In addition, I have also been facing some issues at my workplace for a while now, creating a very hostile environment. But, as days go by, things have started to improve, and I am grateful to Sai Baba for always protecting me from vicious people who want to create trouble for me. It has been a stressful situation, but Sai Baba's grace has helped me get through it.
I pray to Sai Baba to continue to protect my family and to bless us with good health and happiness. Om Sai Ram.
Sai Baba's Blessings: Overcoming Pain And Fear With Devotion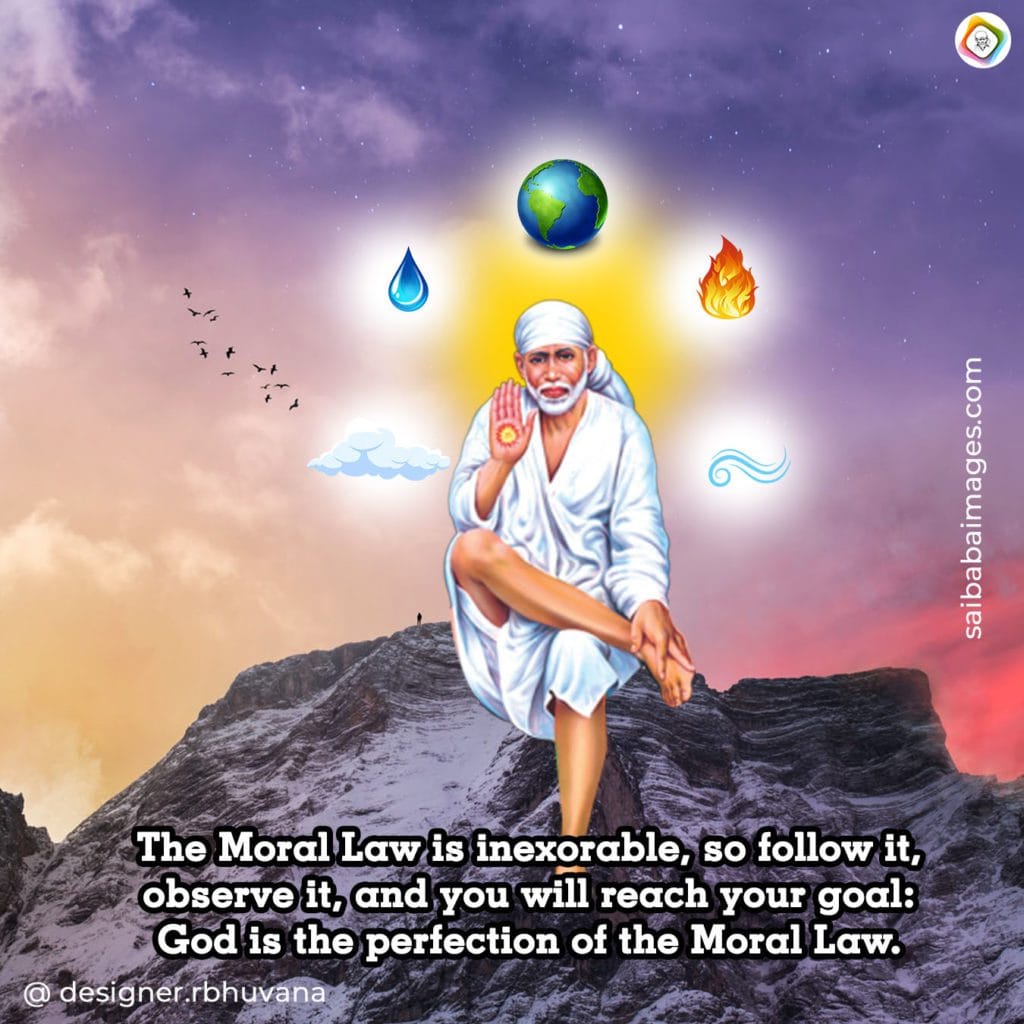 Anonymous Shirdi Sai Baba Devotee from India says: I feel grateful to have Sai Baba in my life. He is always with me, guiding me, healing me, and helping me. I am indebted to Him for His continuous blessings in my life.
Recently, I was experiencing stomach and waist pain for a few days, which was a scary situation for me. I prayed to Sai Baba and applied Udi before going to bed last night, hoping my pain would subside. To my relief, when I woke up this morning, my pain had considerably reduced. I believe that Sai Baba will completely cure my pain in a day or two, and I am thankful to him for everything.
I pray to Sai Baba to bless me, my family, and all of his children. He knows what is on my mind, and I trust him to fulfill my wishes. Om Sai Shri Sai Jai Jai Sai 🙏🏻.
A Devotee's Profound Love And Gratitude For Sai Baba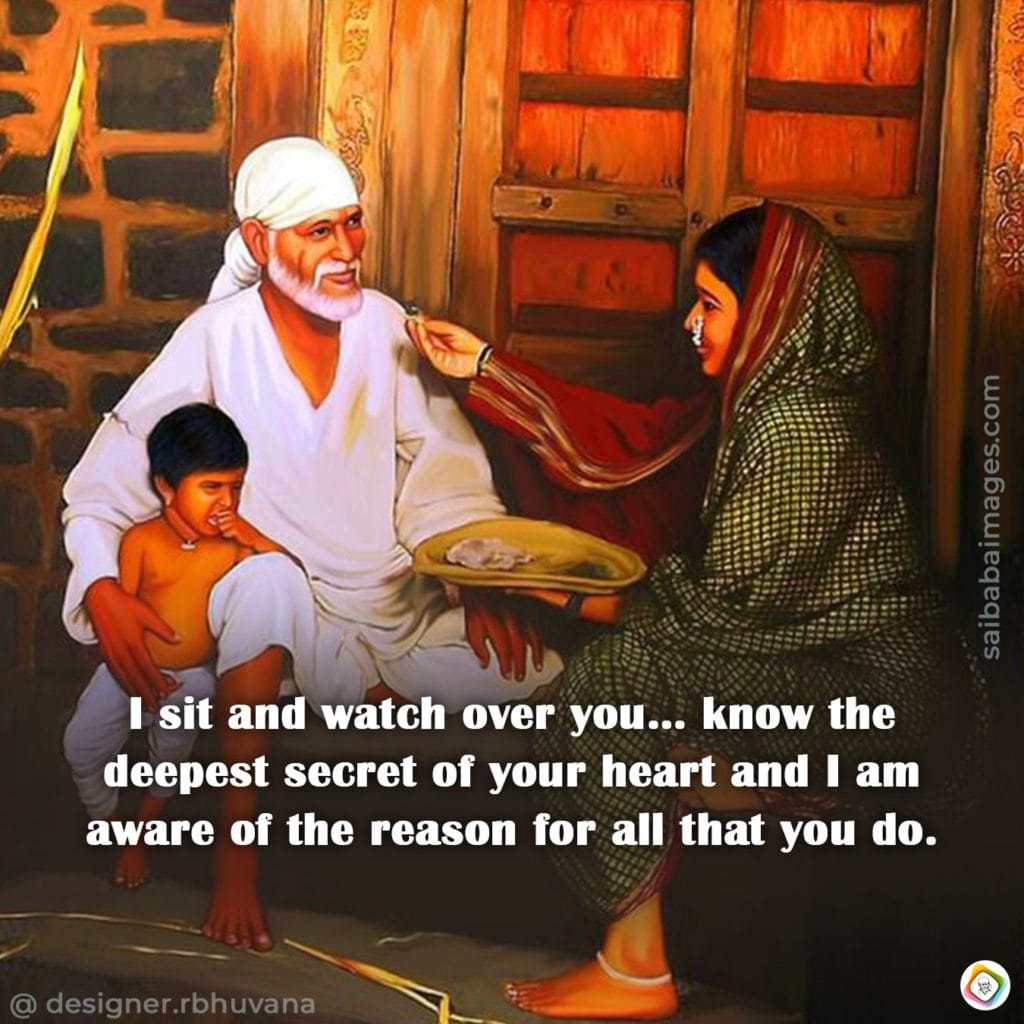 Anonymous Shirdi Sai Baba Devotee from the USA says: Om Sai Ram! Here is a devotee of Sai Baba who wants nothing more than to remain at His feet. Baba, You know what is best for us. Please help us to believe in nothing but You, to think of nothing but You, and to want nothing but You.
Baba, my love for You should continue to grow and overflow, falling at Your feet constantly.
Thank You, Sai Ram, for helping my son to sleep through the night, for enabling me to finish my work before leaving the office, and for prompting my friend to message me. How can I ever thank You enough? You are not separate from me; You are within me. So instead of thanking You, I call out Your name.
I am eagerly waiting to share my next experience of Your super miracles with all the devotees of Sai. Sairam Deva!
A Devotee's Journey With Sai Baba: Overcoming Challenges And Seeking Blessings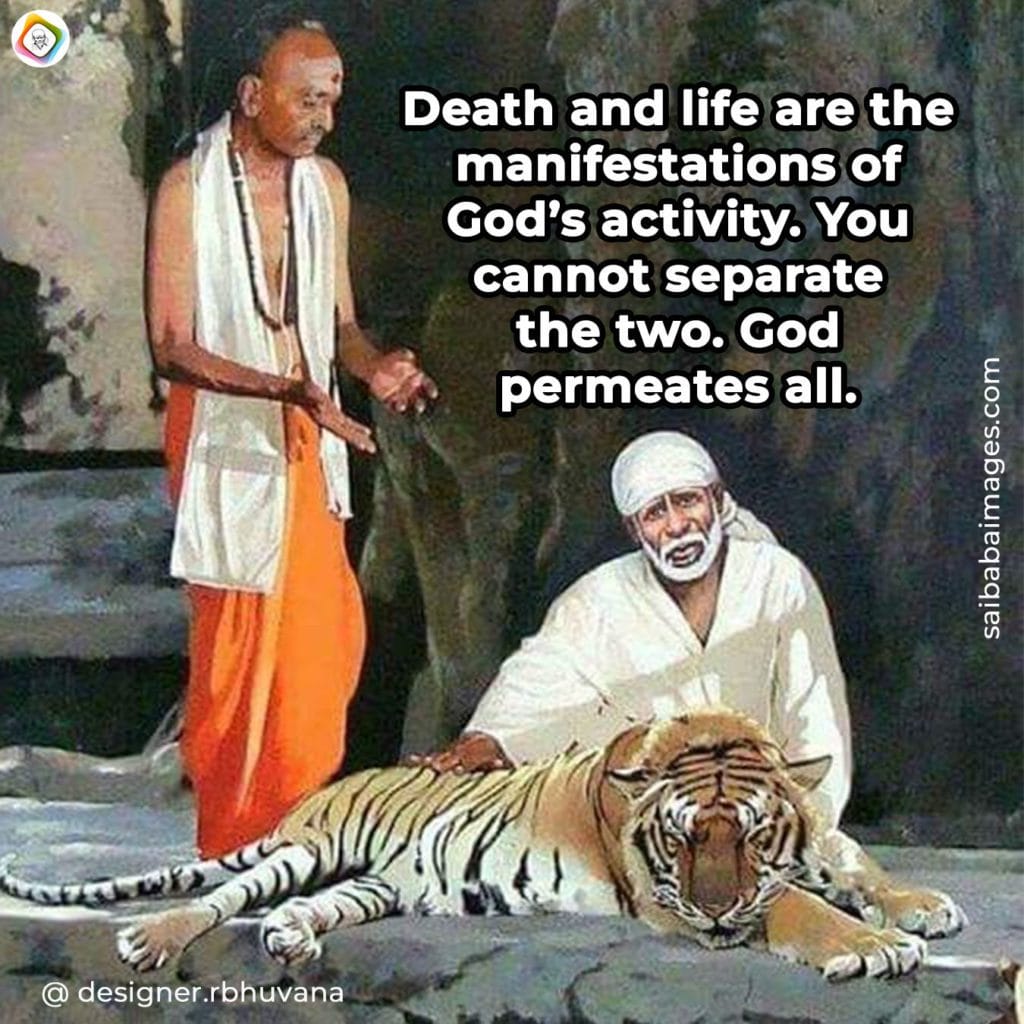 Anonymous Shirdi Sai Baba Devotee from India says: Om Sai Ram! I humbly apologize for the delay in sharing my miracle story, Baba. It is due to Yourr grace that I was able to find a job and that You arranged my marriage. My life has been running smoothly, all thanks to Your benevolent blessings.
I had been hoping to have a baby, but it was delayed. I prayed to You, Baba, to assist me in getting pregnant. I promised You that if I became pregnant, I would share my miracle on this site. And then, with Your divine blessings, I became pregnant and gave birth to a baby girl. Thank You, Baba, for all Your abundant blessings. I am nothing without Your grace.
However, I am currently without a job and on the bench. I pray to You, Baba, to help me find a good job with a high package. Once I secure a job, I will share my miracle story here, as I know that with Your blessings, I will soon find a job. Thank You, Baba, for everything.
Om Sairam!
Grateful Devotee Thanks Sai Baba For His Help In Difficult Situations
Anonymous Shirdi Sai Baba Devotee from USA says: Om Sai Ram! I want to express my gratitude for Your assistance in a recent situation. I had forgotten something that was my fault, and I prayed to You that it wouldn't cause any trouble. I promised to share my experience if the situation was resolved without issue, and You helped me. Thank You so much, Baba.
I also want to thank You for helping me with my problem the other day. Please continue to fix it regularly so that it doesn't become an issue again. Thank You for Your help in the situation today, too. I am so grateful to You, Baba.
I know that I often make mistakes and don't deserve Your love, but thank You for always being there to help me and bless us. We are always at Your feet, Baba. Thank You for always blessing us.
---
More from SaiYugNetwork.com