Download Sai Baba Daily Calendar with Images
A Miracle Recovery: Lost Mobile Returned With Sai Baba's Blessings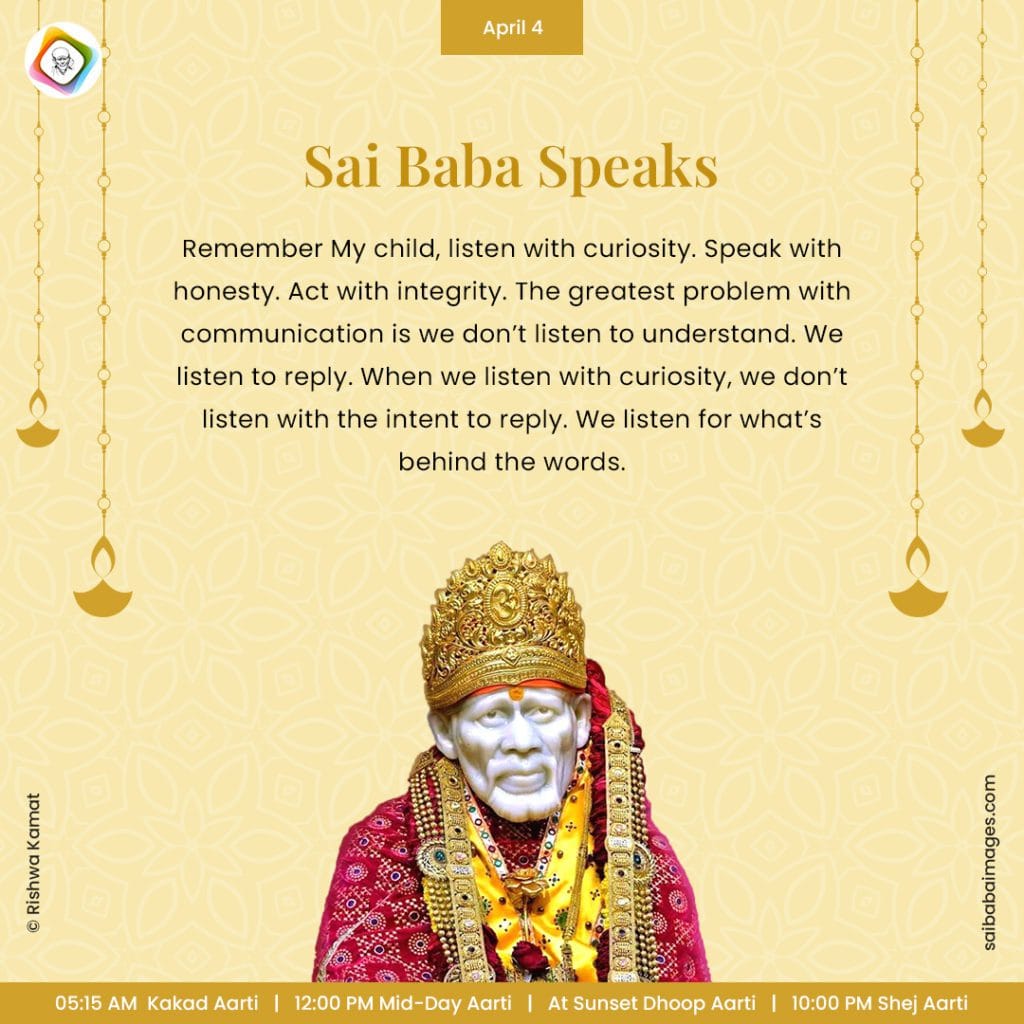 Anonymous Shirdi Sai Baba Devotee from India says: Om Sairam, This is regarding my lost mobile, and I wanted to share my experience of getting it back. As we all know, mobile phones have become an integral part of our lives, and losing them can cause a lot of inconveniences. A few days ago, I lost my mobile, and I was unsure about where I had lost it or if it had fallen out of my pocket while traveling on my two-wheeler from my home, which is less than half a kilometer away. When I checked my pocket, it was missing. I immediately went back the way I came, but I couldn't find it. I also enquired from the place I started and still couldn't find it. There is so much dependency on the mobile, and all payment-related messages, transfers, and OTPs cannot be done without it. I was not able to recover my Gmail account as it sent an OTP/verification to my old mobile while accessing it from a new device.
HanuMantara – The Ever-Living Mantra Of Devotion & Complete Surrender
I prayed to Sai Baba and had full faith that I would get it back. When I called my mobile, it initially rang, but then it switched off within a few minutes. Baba gave me the idea to block one SIM and keep the other unblocked just to try calling. I filed a police complaint and continued with my activities. My wife kept calling my number once every 30 minutes, but it was switched off. Suddenly, around 4 PM, she received an SMS saying that my number was available to take calls. She tried, and it was ringing, but then it switched off again. I asked her to thank Baba and try again. After a few attempts, someone picked up the call, and he was answering in a confusing manner. He asked us to come to his area and collect the mobile. When we reached the area and asked a security guard for the street, he immediately recognized us and directed us to the location. We went there and collected my mobile.
I thank Sai Baba from the bottom of my heart for getting my lost mobile back. If the mobile hadn't been returned, I would have had to visit many places to update my number, which would have been a painful task for me. I am not sure whether the person who returned it was good or bad, or why he returned it. Maybe he couldn't unlock the pattern or pin, or maybe he realized the importance of the mobile and decided to return it. Nevertheless, getting back a lost mobile was a miracle that happened to me with Baba's grace and blessings.
I apologize for sharing my experience late, but I hope it will inspire others to have faith in Sai Baba during difficult times.
Thanks a lot, SaiRam.
Om SaiRam
Om Sai Sri Sai Jaya Jaya Sai
Om Sai Rakahsak Sharanam Deva
Om Sri Sai Arogyashemadhaya Namaha
Om Sri Ananthakodi Bramhandanayaga Rajadhi Raja Yogiraja Parabramha Sri Sachidhanandha Samartha Sadhguru Sainath Maharaj ki Jai.
Om Sai Namo Namaha. Sri Sai Namo Namaha,
Jaya Jaya Sai Namo Namaha, Sadhguru Sai Namo Namaha.
Om SaiRam
A Miraculous Recovery From Hyperacidity With The Blessings Of Sai Baba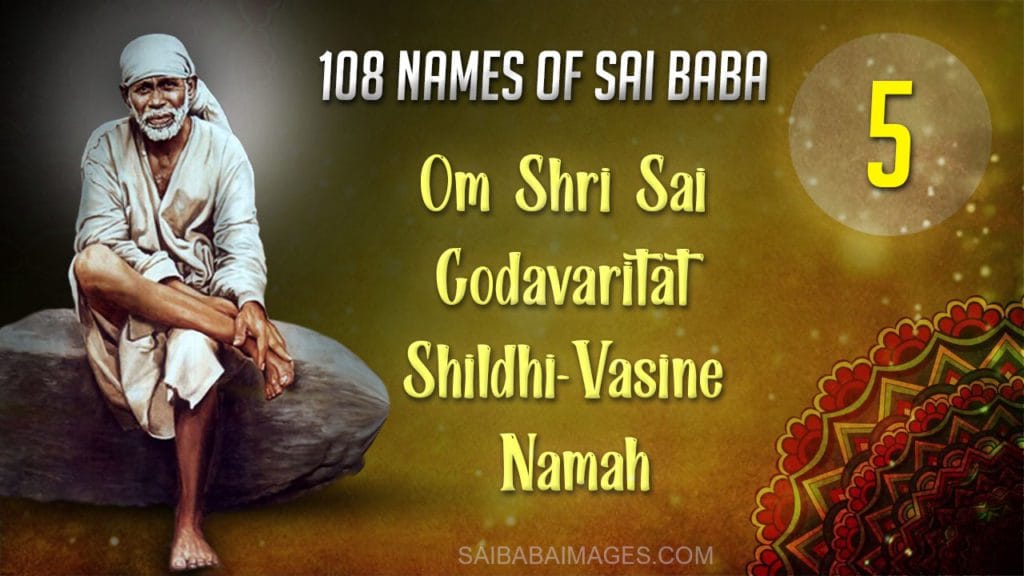 Anonymous Shirdi Sai Baba Devotee from India says: Dear Sai Baba devotees, please keep my identity anonymous.
I would like to share an experience I had with Sai Baba recently. Firstly, I want to thank Pooja, Hetalji, and their team for publishing all these experiences, which provide oxygen to human beings who read them.
I have been suffering from hyperacidity since Sunday, 22 January 2023, after having dinner at a friend's engagement function. Since then, I have been experiencing indigestion, vomiting, headache, and elevated blood pressure. On Friday, 27 January 2023, I had severe vomiting, and that's when I prayed to Sai Baba from my heart. I said, "Baba, please stop this and don't test me further."
At the same time, I remembered that I had received an email with Sai Baba experiences (Shirdi Sai Baba Blessings – Experiences Part 3684: Sai Baba Is The Protector) from Hetalji and her team on 15 January 2023. I had not read it yet, so I prayed to Baba and asked Him to provide an answer to my prayer in that email.
I opened the email and came across an experience that was related to my current health issue. In that experience, a devotee had suffered from the same problem of acidity and stomachache for the last eight days. However, when she prayed to Baba, all her problems were resolved immediately.
I also prayed to Baba and asked Him to resolve my health problem by Monday, 30 January 2023, morning. Miraculously, Baba resolved my problem completely, and I am writing this experience today to share it with you all, as promised to Baba.
I am grateful to Sai Baba for His blessings and His constant presence in my daily life. I start my day with Sai and end it with Sai.
Om Sai Ram.
Experiencing Sai Baba's Divine Blessings In Work Life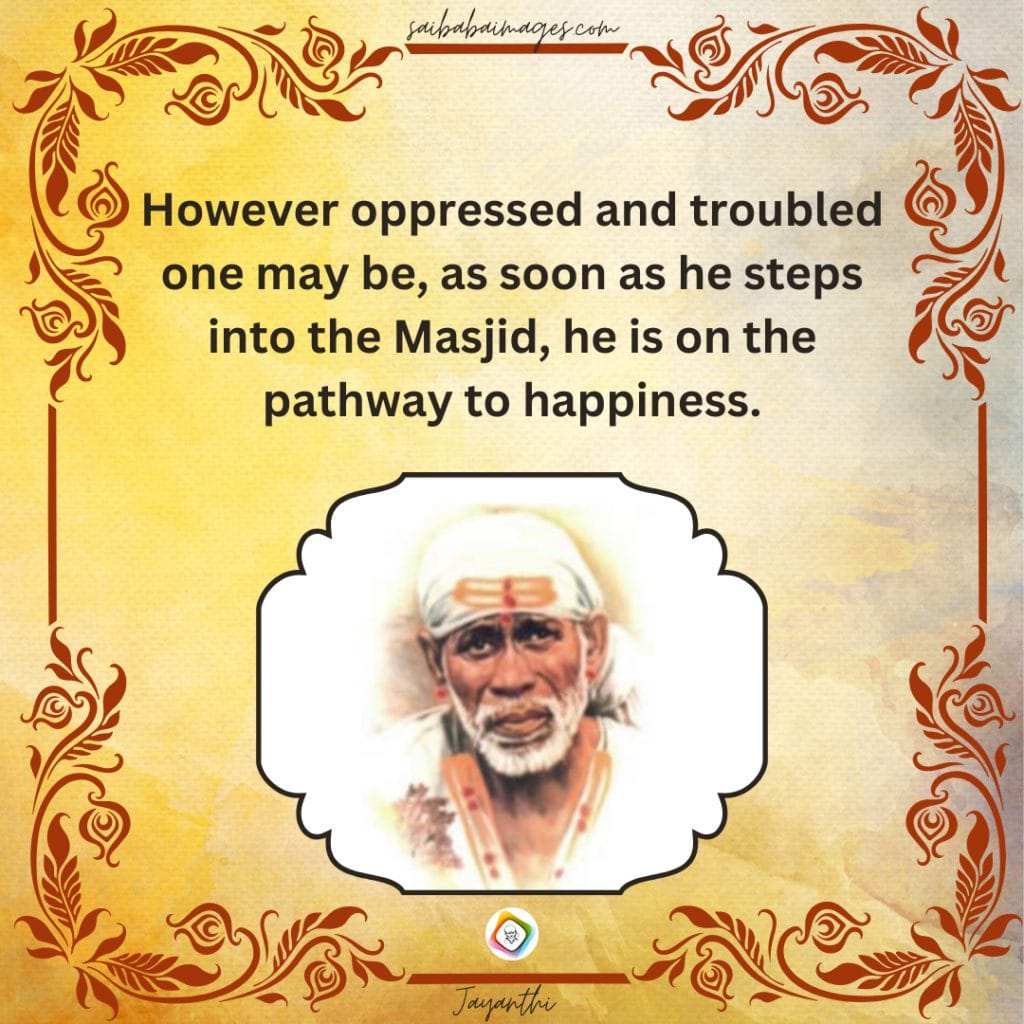 Anonymous Shirdi Sai Baba Devotee from India says: Dear Hetal Mam and Team, I would like to express my gratitude for providing us with this wonderful platform to share our experiences and blessings received from Sai Baba. I would like to share a few of my recent experiences where I felt Baba's divine presence in my life.
Firstly, Baba blessed me to complete the installation of antivirus on all clients within the given time limit. However, there was an issue with one system, and I request Baba to bless me to complete the installation on that system as well.
Secondly, with Baba's blessings, we could successfully complete the browser upgrade activity. I am grateful to Baba for His constant support and guidance.
Lastly, a critical issue occurred in the office, and my team members and I were called to resolve it. However, no one responded for almost two hours. Later, one of my colleagues answered the call and resolved the issue. The next day, I prayed to Baba, requesting Him to ensure that the management does not force us to work night shifts and to put an end to office politics. I am grateful to Baba as we did not receive any orders for night shifts.
I am thankful to Baba for all His blessings and protection that have brought me here. Baba, please guide me as per Your will, and I seek Your forgiveness if I have forgotten to mention anything.
Om Sai Ram, Om Sai Rakshak Sharanam Deva.
Thank You
A Miraculous Rescue: Sai Baba Protects A Child In A Car Accident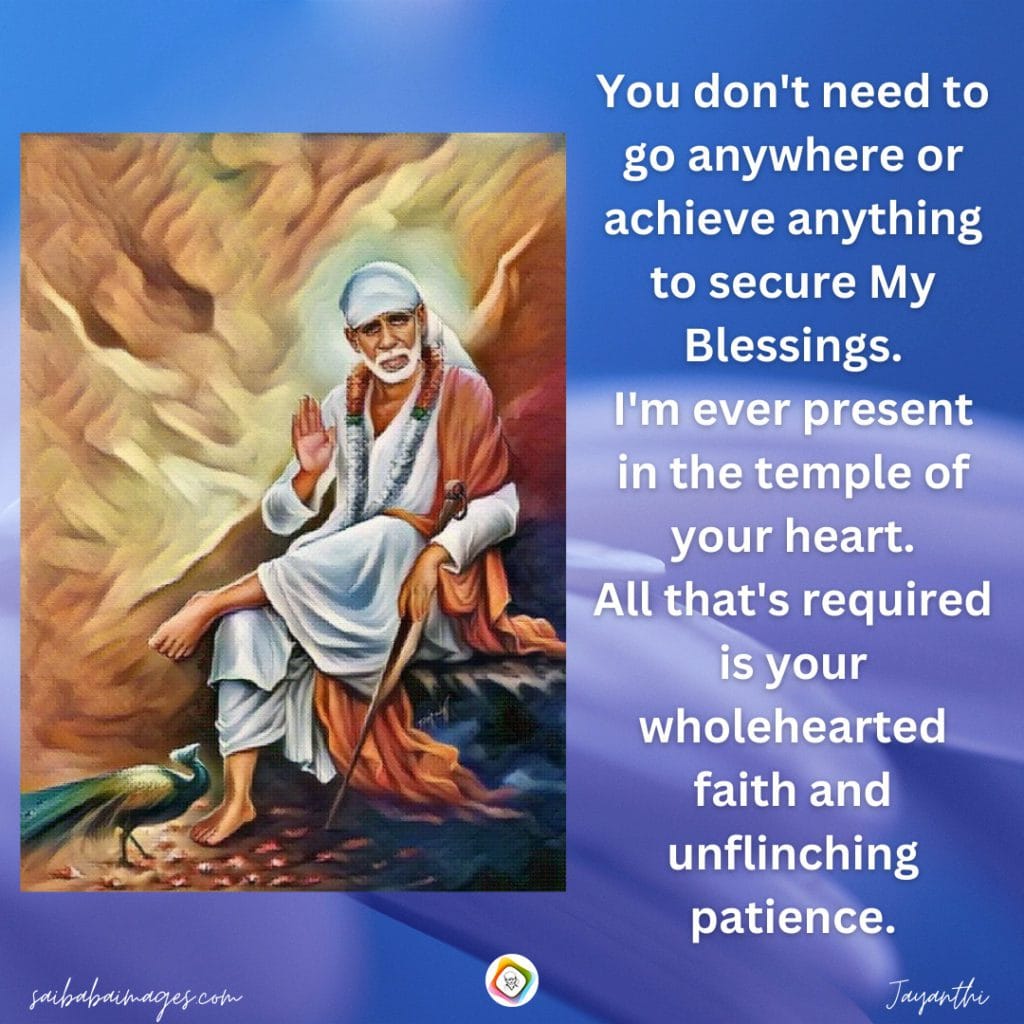 Anonymous Shirdi Sai Baba Devotee from USA says: I would like to apologize to Sai Baba and beg for His forgiveness for not sharing this experience sooner. "Please forgive me, Baba." In 2018, I prayed to Baba to protect a child when I learned that the vehicle she was traveling in with her father had been in an accident. Her father's car had been completely totaled after it swerved in the snow. We did not hear from them for many hours, and we were very concerned. At that moment, I prayed to Baba and promised to share my experience here if the baby girl was safe. Later, we received a call and were relieved to learn that the baby girl did not have even a single scratch on her, and both the baby and her father were safe, even though their car was completely destroyed.
This is my experience, and I sincerely apologize to Sai Baba for not sharing it sooner. Thank you so much, Sai Baba.
This is my experience. I was long due to post this experience and really beg Baba to pardon and forgive me. Thank You so much, Sai Baba.
Miraculous Admission With The Blessings Of Sai Baba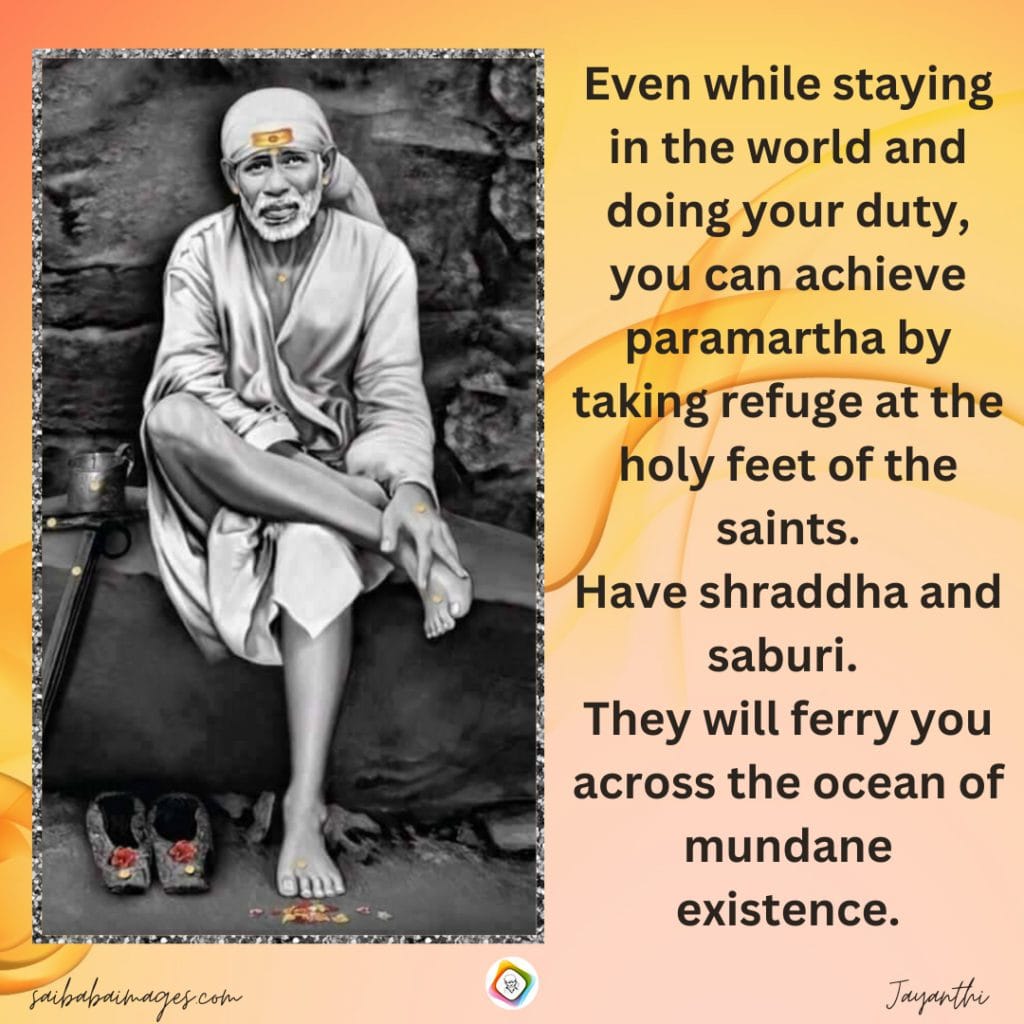 Anonymous Shirdi Sai Baba Devotee from India says: Om Sai Ram, I am humbled to share one of the most significant incidents of my life, which was blessed with numerous miracles from Sai Baba. It was a time when I was trying to shift my son's admission to a college nearer to our residence.
The migration formalities were scheduled to be completed on the same day the migration list was released. Unfortunately, the Principal of my son's current college refused to provide the necessary documents for migration, as it was beyond college hours, and the staff had left for the day. However, with Sai Baba's blessings, the next day we were able to procure the same documents from the college, and that too on the desired dates to complete the admission formalities. It was a great relief to see my son secure admission to the college of his choice.
Words cannot express my gratitude to Sri Sai Baba ji for making all of this possible through His blessings.
Om Sai Ram.
Overcoming Network Issues With The Help Of Sai Baba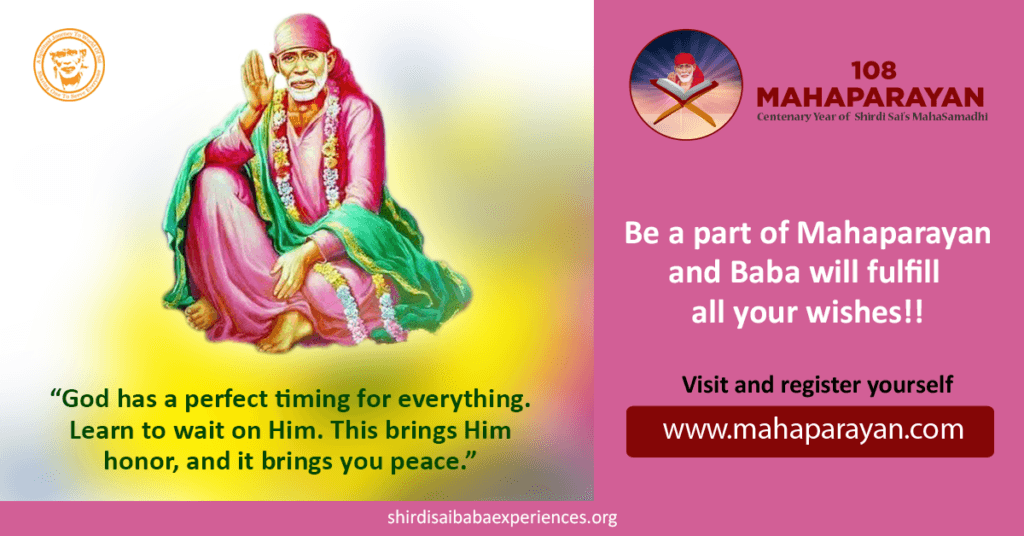 Shirdi Sai Baba Devotee Maheswara from India Says: Coming to my experience, there are some updates required from the project end, but the admin was unable to do so due to some network issues. I prayed to my beloved Sai Baba, and with His help, the issue got resolved with the help of the admin.
Thank You, Sai Baba.
Jai Sai Ram.
---
More from SaiYugNetwork.com