Download Sai Baba Daily Calendar with Images
A Devotee's Experience Of Sai Baba's Blessings During Grahapravesam Function
Anonymous Shirdi Sai Baba Devotee from USA says: Om Sairam, I offer my humble pranam to all the bhaktas who maintain this blog. May Sai Baba fills your lives with peace, prosperity, and most importantly, spiritual prosperity.
Let me share my recent experience. We had a grahapravesam function for our new home in Chennai. Since I live abroad with my wife and kid, my parents performed the ceremony on our behalf. I prayed that everything would go well without any hindrances. Sai Baba had blessed me several times on a Q&A site before the function, saying, "An auspicious function will take place. Work will be completed after a miraculous event." This gave me much-needed relief. Due to my aging parents, I prayed that they would be okay and not strain themselves. I also invited Sai Baba to come to our new home for a meal, praying for His presence in any form.
On the day of the function, which was a Friday early morning in India and a Thursday evening in the US, we decided to visit the Sai Baba temple in Atlanta. We often visit this temple whenever we can. However, on Thursday, we were running late, but we decided to go anyway. While chanting Vishnu Sahasranamam, I was visualizing Shree Sai in yellow, a color of auspiciousness. I have a strong belief that all will be well with our new home and things. I was doing this while chanting and thinking of Sai Baba's Holy Feet.
The moment we stepped in, I saw Sai Baba clad in beautiful yellow from head to toe. He was wearing a very nice headdress. Tears of joy welled up in my eyes as I looked at Him. I knew that the function, which had just begun in India, was bound to be a success. I consider this a blessing from Sai Baba that all will be well. He is there and listens to even the tiniest of prayers in your heart. Normally, every Thursday, they give boxed prasad such as lemon rice, khichadi, puligoare, etc.
That day, they made a surprise announcement that the temple is starting back full meals annadan program, and all devotees can enjoy full meals. I was really happy listening to this, but I kept thinking Sai Baba should come. After a nice darshan, we went down to get prasad. They had chapati, sabji, dhal, and two kinds of sweets, including sakkarai pongal. We consider this a huge blessing as it is an auspicious dish. We have never before received this kind of meal from the temple, nor have we ever received sakkarai pongal before. Why that day? I was naturally anxious, but Sai Baba calmed me down and provided sweets. Who else can do this but Him?
I am sure Sai Baba would have visited that day in some form. But this blessing of His I will never forget. May each and every devotee reading this, have their earnest desires fulfilled, and may Baba attend to their welfare. May Sai Baba be with all of us in every breath of life. I am not able to attach the picture of Sai Baba in yellow to this post, but I will try to email it to the moderators.
Sai Sai Sai Sai Sai Sai
Sadguru Sainath Maharaj ki Jai
Divine Intervention: Sai Baba's Presence In Exam Hall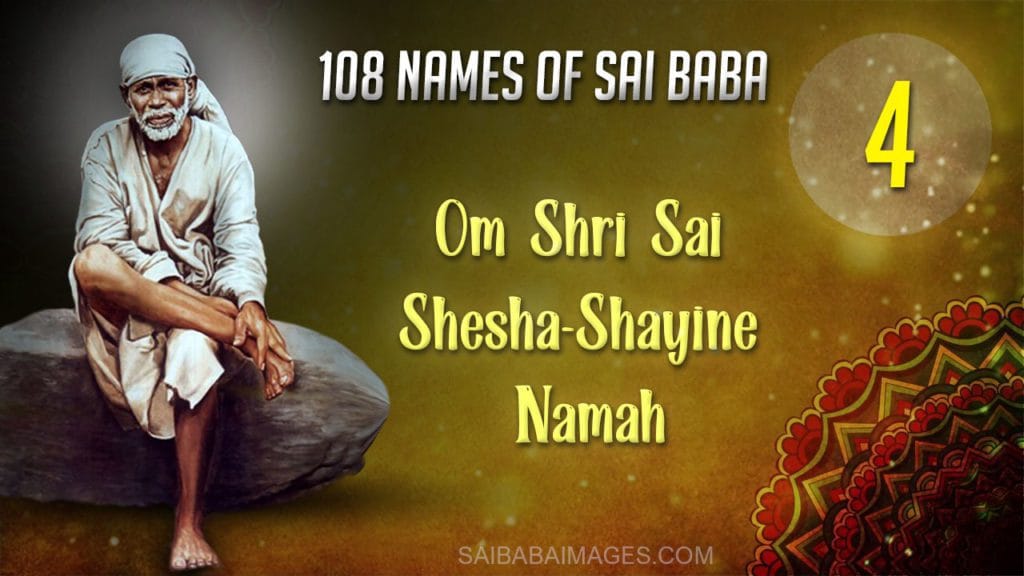 Anonymous Shirdi Sai Baba Devotee from India says: My humble pranams to the Lotus Feet of Sai Ram. I want to share this beautiful experience that happened to me two days ago, but I am forgetful and often neglectful. Sorry, Deva, please pardon me for my ignorance.
Coming to the experience, I had my final examinations, and with Deva's blessings, everything went well. Two days ago, I had an exam on a subject that was not too tough, so I studied casually. However, towards the end, it was difficult for me to revise, and only a short time remained. As usual, when I was going to college, I asked Baba and Bappa to show me some signs in one way or another. Sometimes, it happens, and it assures me that everything will go well. However, on that day, I couldn't find Baba's photo or Murti in any vehicle, and even Bappa's photo was nowhere to be found.
Within our college, we have a photo of Ganesha Ji and Kali Matha. I bowed to them and went inside. Since that time, I couldn't get the thought out of my mind that even though so many vehicles were passing outside, I was not able to see any god's photo properly. I saw Bappa, which I went intentionally to see, and feared that I may not do well. I said to myself, "I don't know Deva. You have not shown Your presence while coming. I don't know how I will do my exams. Now it's Your responsibility to show Your presence in the exam hall."
I went inside and found that I got the first bench, which is unusual for me. The seat number was slightly changed that day, and I got that bench. To my surprise, I found Ganesha Bappa's formation on the wall. Of course, it was formed by some scratches and chalk dust, but I could clearly see Bappa's face, His eyes, His trunk, and even the peacock feather on His head, as we see in the images. I was overwhelmed, and the paper was easy. Sometimes, if I forgot something, I just looked at Bappa and remembered. I saw Him constantly, and he helped me to successfully write the exams.
Now, I understood why I was given the first bench. It was slightly covered by the podium, and if I sat in any other place, it would have been impossible for me to see Bappa. That's His love for his devotees. Sorry, Deva, I forgot to pen down this experience for two days. Also, I was searching for some particular notes to study, but I couldn't find them. However, in the evening, I got the same notes from someone. I don't know how that person got those notes, which I was searching for so badly. Thank you, Deva, for making my exams successful.
Om Sai Ram, Om Sai Rakshak Sharanam Deva, Om Ganeshaya Namah, Om Namah Shivaya, Om Bhur Bhuva Svah Tatsavitur Varenyam Bhargo Devasya Dhimayi Dhiyoyonah Prachodayat, Om Rajadhiraj Yogiraj Parabrahma Shri Satchidananda Sadguru Sainath Maharaj Ki Jai, Om Sai Ram.
A Miraculous Recovery From Endometriosis
Nandini Shirdi Sai Baba Devotee from India says: I was diagnosed with endometriosis in June 2019 and had a chocolate cyst in my left ovary that was 6cm in size. At the time, my family and I had never heard of this condition before, so we went to see various local and national doctors for treatment. In December 2019, I started receiving treatment from PGI Chandigarh, but due to the outbreak of COVID-19, everything changed. The doctors stopped giving treatment to regular patients, and we had no idea what to do in this situation.
This condition causes chronic pain during menstruation, poor gut and mental health, IBS, and other issues. The doctors prescribed hormonal pills to temporarily pause my menstrual cycle, which would prevent the cyst from growing with the period's blood. However, nothing seemed to work, and the cyst continued to grow to a size of 10cm. On the third Thursday after joining the MahaParayan group, I suddenly experienced severe pain in my stomach, along with vomiting and nausea. After two days, we learned from the doctor that another cyst had developed, causing this pain, and its fluid was spreading in my stomach. Emergency surgery was the only solution. Unfortunately, it was the weekend, and no doctor was available for the surgery. However, someone suggested that we go to FHM (Fortis). We reached there on Saturday night, and after all the tests were completed, my surgery was done laparoscopically. All other hospitals were performing only open surgery, which would have resulted in the removal of my ovary. But Sai Baba not only saved my organ, but He also saved my life.
Things were getting back to normal after the surgery, but last year, another cyst was found in my right ovary, which shattered me because this condition was affecting my studies and career. However, this time I decided not to go for treatment or anything else. I would just pray and perform self-healing before Sai Baba. I learned Reiki healing from a South Indian Reiki master named Jaya Di, who is also a devotee of Sai Baba. I started doing Reiki healing and taking Udi mixed water while listening to Sai Kakad Aarti. After a couple of days, I had a dream in which Jaya Di was asking me to perform surgery on myself, and Sai Baba was also present. I do not know what I did precisely, but I cleaned something from my lower abdomen area and then stitched my body. The next day, I told my mother about the dream, and after two days, we went to the hospital for an ultrasound. And guess what? It was a miracle! The cyst, which could only be treated or removed with surgery, disappeared on its own. It was nothing but Sai Baba's grace and miracle.
Although I am still suffering from severe pain during menstruation, I am praying to Sai Baba to treat this as well. The nature of endometriosis is recurring, but with Sai Baba's grace, anything is possible. I hope that Sai Baba has cured it from the root, and it may never happen again. In my next experience, I will share how I joined the MahaParayan group. For now, I express my gratitude for everything. Dhanyosami Sai 🙏
The Miracles Of Sai Baba In The Lives Of His Devotees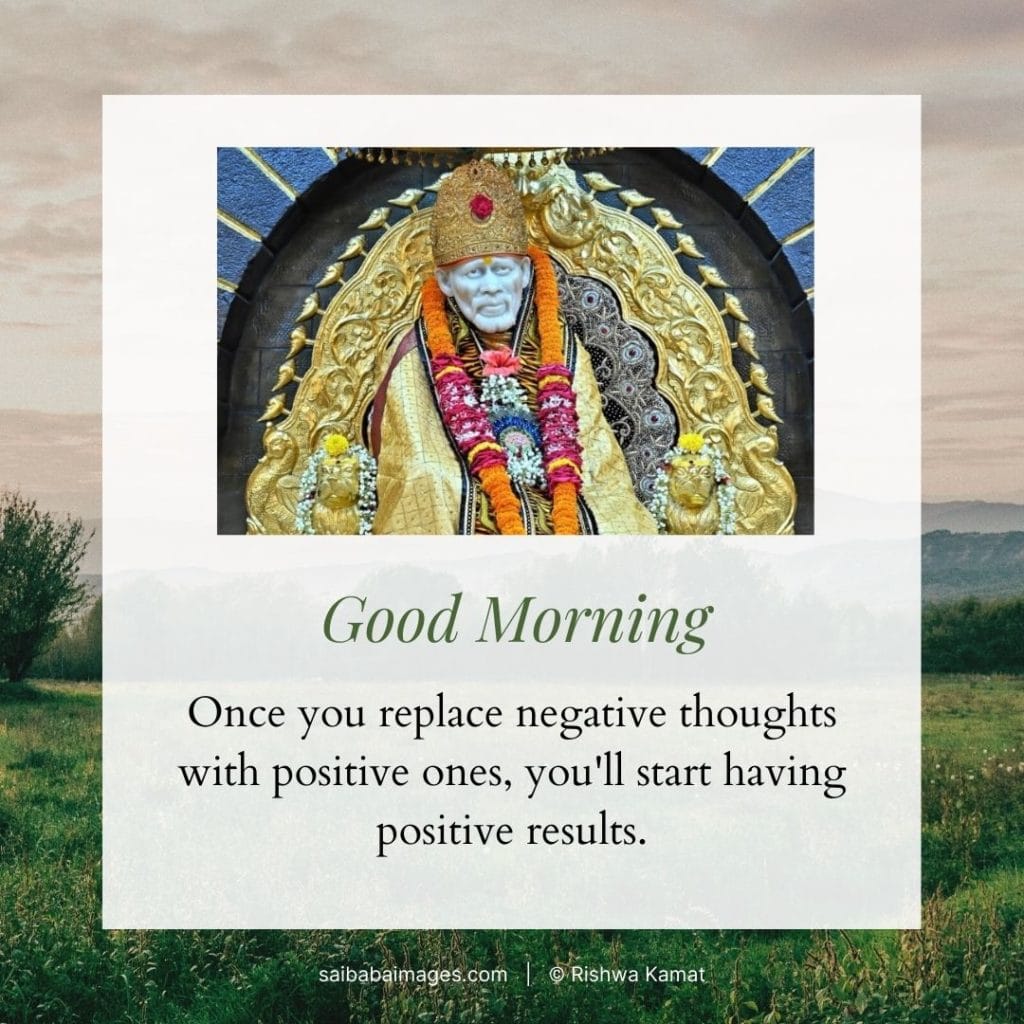 Anonymous Shirdi Sai Baba Devotee from Australia says: Jai Sri Sairam for taking care of me, my family, and all your devotees. Recently, my family and I went on an overseas trip. Although we enjoyed the trip, organizing it was difficult, and everything had to go according to plan; otherwise, it could be very stressful. A few days before the trip, my daughter started having stomach pains. We were in a state of confusion about whether to conduct further investigations to understand what was happening or wait and see, which is what we would normally do in such cases. However, because the overseas trip was coming up, we wondered whether we should investigate and get an answer. At the same time, we didn't want to put our daughter through unnecessary investigations. In this state of confusion, I prayed to Sai to help me and promised to share the experience if the entire trip went smoothly. Our beloved father Deva blessed us with an uneventful trip, and everything went well. We are now back in Australia, and we did not have to put our daughter through any investigations. Baba, please help our daughter get rid of this stomach pain completely so that she can eat anything she likes.
During the same overseas trip, we had an issue canceling our accommodation. The hotel was asking us to either stay there or pay the entire accommodation fee. However, we had organized a better accommodation and wanted to cancel the previous hotel that we booked. I was late by one day to cancel it for free, and normally hotels charge a one-day fee if we have to cancel. But this hotel had a policy that they charge the full accommodation fee. I prayed to Sai to help me with this, and the hotel staff agreed to waive the fee completely, all thanks to Sai's mercy and miracle. There are miracles of Sai that happen every day in the lives of his devotees. Some of them we can see and understand, while many go unnoticed. I believe that Sai always stays with his devotees who completely put their burden on him and protect them from all the dangers and problems around.
Sai, I am still waiting for Your miracles in a few issues and problems. They are very important to my and my family's happiness. Please bless this devotee with them. I trust only You, and there is nothing in my hands. Everything in this universe is in Your hands, including our lives. Guide us, holding our hands. I love You always Sai. Jai Sri Sairam.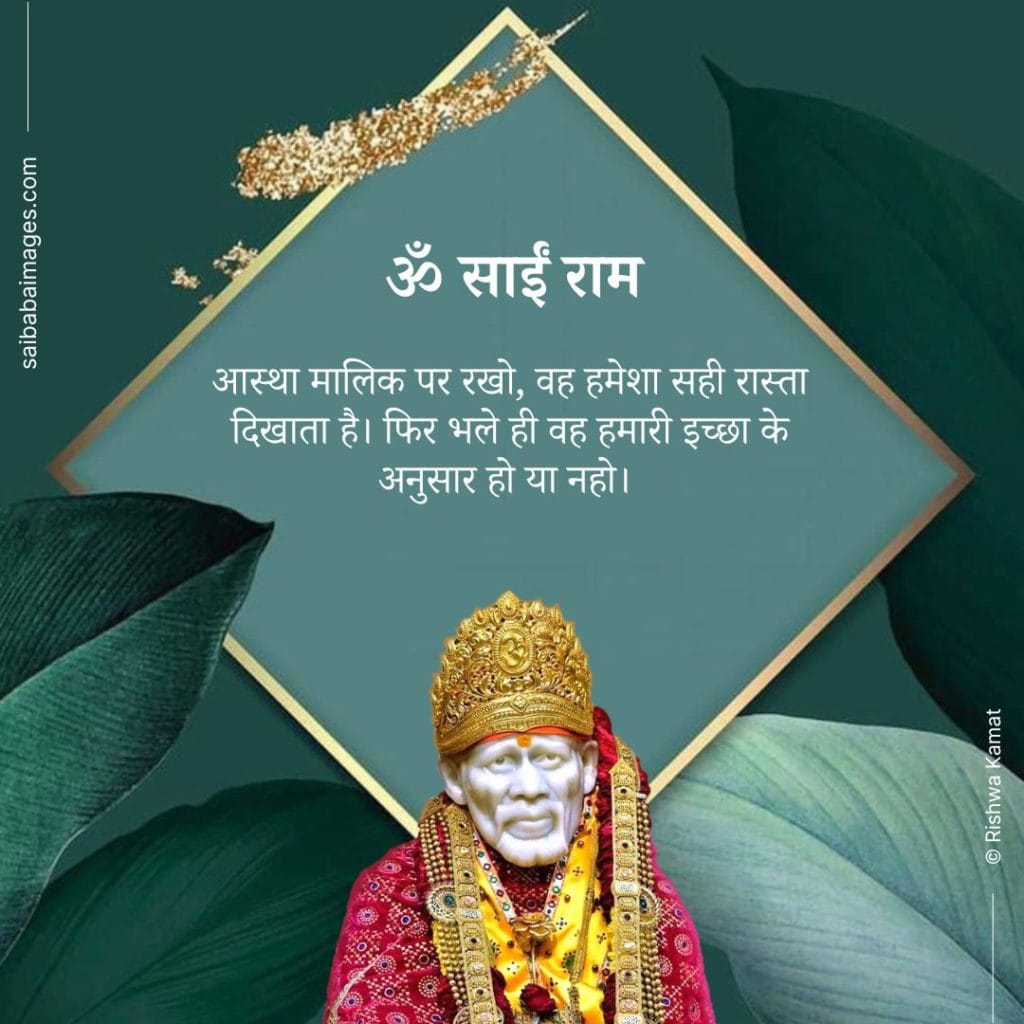 Anonymous Shirdi Sai Baba Devotee from India says: I went through the toughest phase of my life in 2019 when I was in a relationship with someone whom my family did not approve of. As a result, I had to marry someone else, and I found it hard to accept this reality. This situation led me to depression, and various events left me shattered.
After a year, I thought that having a child might change things for the better. However, both our families had misunderstandings, and we were fighting terribly. I lost all hope in my life, and my spouse and I did not speak for almost five months. But during Diwali, I went to his place, and things improved slightly.
In 2021, I was working from home for almost ten months, and people who visited us kept asking about having a child and treatment, which hurt me deeply. Until then, I had not given it much thought, but when people began questioning me, I felt bad. We started planning for a child, but for four to five months, it did not work out.
In November 2021, I started the Nav Guruwar Vrat and completed it in January 2022. On the first day of fasting, I lost Rs. 30,000. In the fourth or fifth week, I got my periods, but I continued with my fasting and completed it. Finally, in February 2022, I confirmed my pregnancy, and on September 15, I was blessed with a beautiful baby girl.
I am grateful to Sai Baba for being with me during my toughest times. I would like to say to all couples who are waiting for a baby that please do the Nav Guruwar Vrat with full faith, and Baba will bless you abundantly.
Grateful For The Blessings Of Sai Baba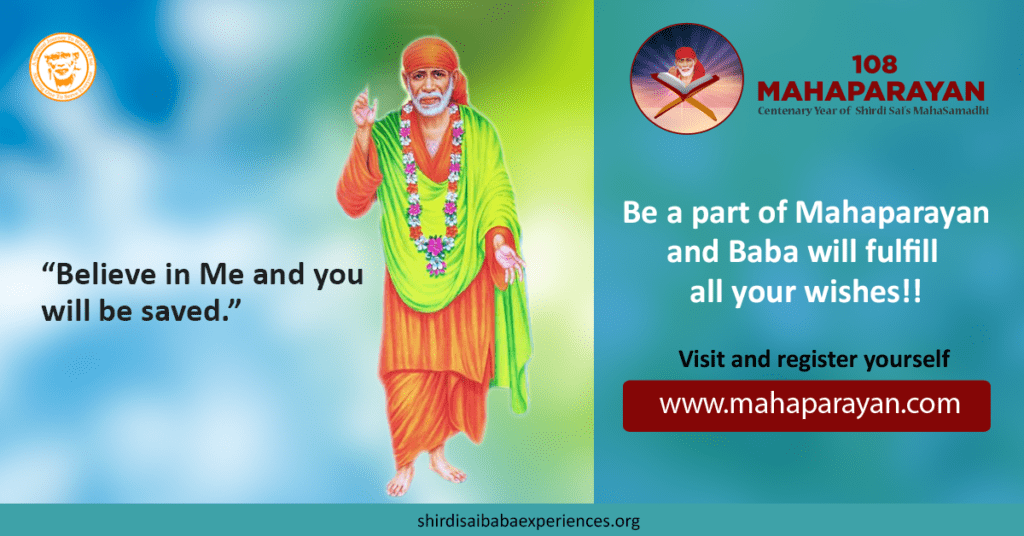 Anonymous Shirdi Sai Baba Devotee from USA says: Dear Sai Baba, I would like to express my heartfelt gratitude for making our reception such a beautiful and joyful event. Your presence and blessings made it a truly special day for us, filled with happiness and carefree moments.
Words cannot fully express the depth of my gratitude towards You, Baba. You have always been there for us, showering Your love and guidance upon us, and for that, we are truly blessed.
Baba, I humbly request You to continue showering Your blessings upon us and to be with us always. Your love and grace are a source of strength and inspiration for us, and we are grateful for every moment that we spend in your presence.
Thank You once again, Baba, for everything that You do for us. Your presence in our lives is truly a blessing beyond measure.
---
More from SaiYugNetwork.com