Download Sai Baba Images In This Post
Trusting Sai Baba's Guidance And Protection
Anonymous Shirdi Sai Baba Devotee from USA says: This post is intended to assure devotees that they can trust Sai Baba blindly. I have shared many experiences on this website, and Baba has always been there for me. I want to share a recent incident that demonstrates Baba's guidance and protection.
My son is pursuing a dual degree called MD Ph.D. and had a qualifying exam for his research proposal in medical school. His mentor helped him to pick all the committee members consisting of professors from various fields. They selected a date for this interview, and my son was preparing hard for it.
Just a few days before the scheduled date, his mentor disclosed that he would not be able to attend the interview that day as he was traveling. This came as a big surprise, and my son got worried. He started contacting all the members to postpone the interview to a later date, but they all had conflicting schedules and could not agree on the proposed date. My son got very stressed about this.
Then I sought Baba's help. I asked Him through CHITS about which date my son should go with, and Baba answered to go with the original date. I advised my son accordingly, though he was not convinced as to how that would work as his mentor would not be there for most of the interview. This interview is crucial for him to get his Ph.D. on time.
You won't believe what happened next. My son's mentor advised him to go with the original date and assured him that everything would go fine. I also got a message from Baba that "everything will be done smoothly." True to His words, everything went smoothly that day.
I had promised Baba that I would post this experience for Baba's children to relish and enjoy this divine Lilamrita, meaning nectar. Baba sends messages to us from various sources. He Is Alive. He Is With Us All The Time. Call Him With All Your Heart.
I love You, Baba. Jai Sai Ram.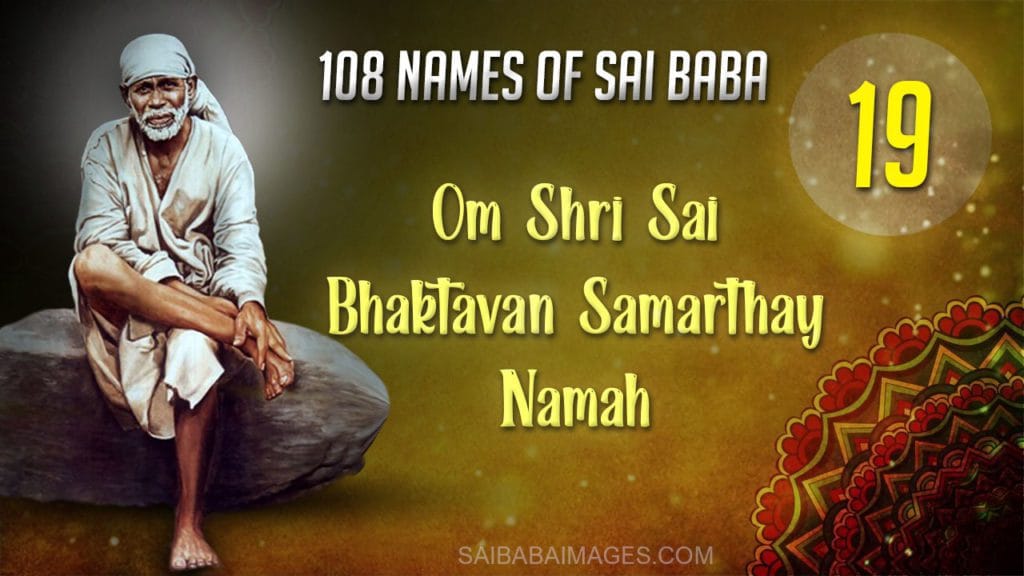 Anonymous Shirdi Sai Baba Devotee from South Africa says: Hello, all. Aum Sairam. Please keep me anonymous. I am writing from Johannesburg. I have been a devotee of Sai Baba since 1993, or should I say, Baba has chosen me as one of His devotees and has never left my side since then.
Words would never be enough to thank Hetalji and the team for the seva they are doing through this blog. This blog gives us hope and brings smiles even in the most trying times of our life.
I wanted to share one of my recent experiences. Three months ago, my husband started getting headaches, body pains, and getting tired very soon. At first, we didn't take it seriously as these are minor health problems. But after a month, the situation remained the same and was getting worse.
One day, we went for our yearly checkup. The doctor suggested some tests and gave medicines in the meantime. After one week, the test reports came without any bad results. I cried literally and said thanks to Sai Baba in my heart.
Sai Baba is with me. Let Sai Baba shower His blessings on everyone, and keep everyone happy and healthy. Om Sai Ram!
Gratitude Towards Sai Baba: A Devotee's Experience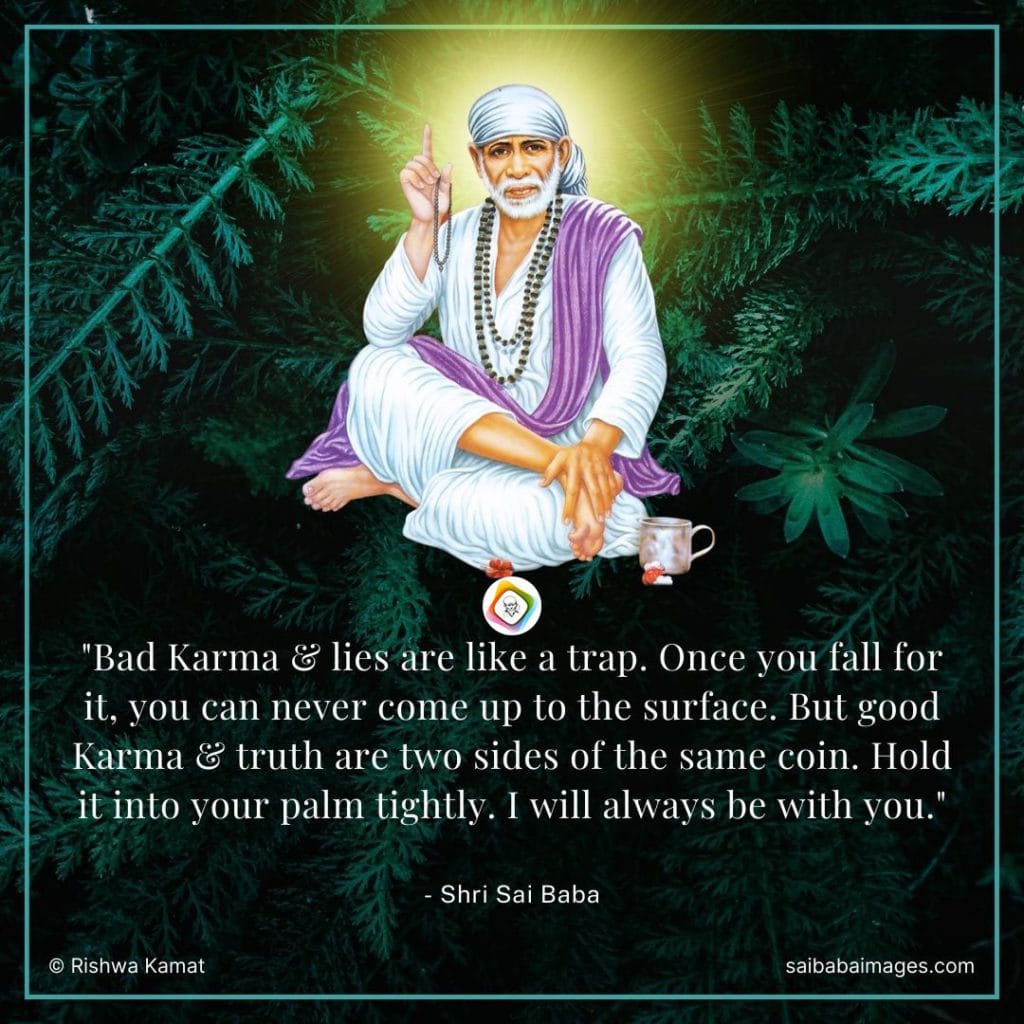 Anonymous Shirdi Sai Baba Devotee from USA says: Thank you, Hetalji, and the team for providing this platform for Sai devotees to share their beautiful experiences with our Sai family. Today, I am here once again to express my gratitude to Sai Baba for everything He has given and done in our lives.
Thank You, Sai, for taking care of this sale. Even though one person liked everything, it could not have happened without Your blessings, Deva. We are able to do everything only with Your help. I know that You are watching over us and taking care of everything.
Thank You for everything, Sai. Please don't leave my hand, even for a single minute, Deva. Please always be with us, Sai. We are nothing without You, Deva. Thank You, Sai. We love You, Sai.
Om Sai Ram.
A Sai Devotee's Gratitude For A Home And Blessings On Shivratri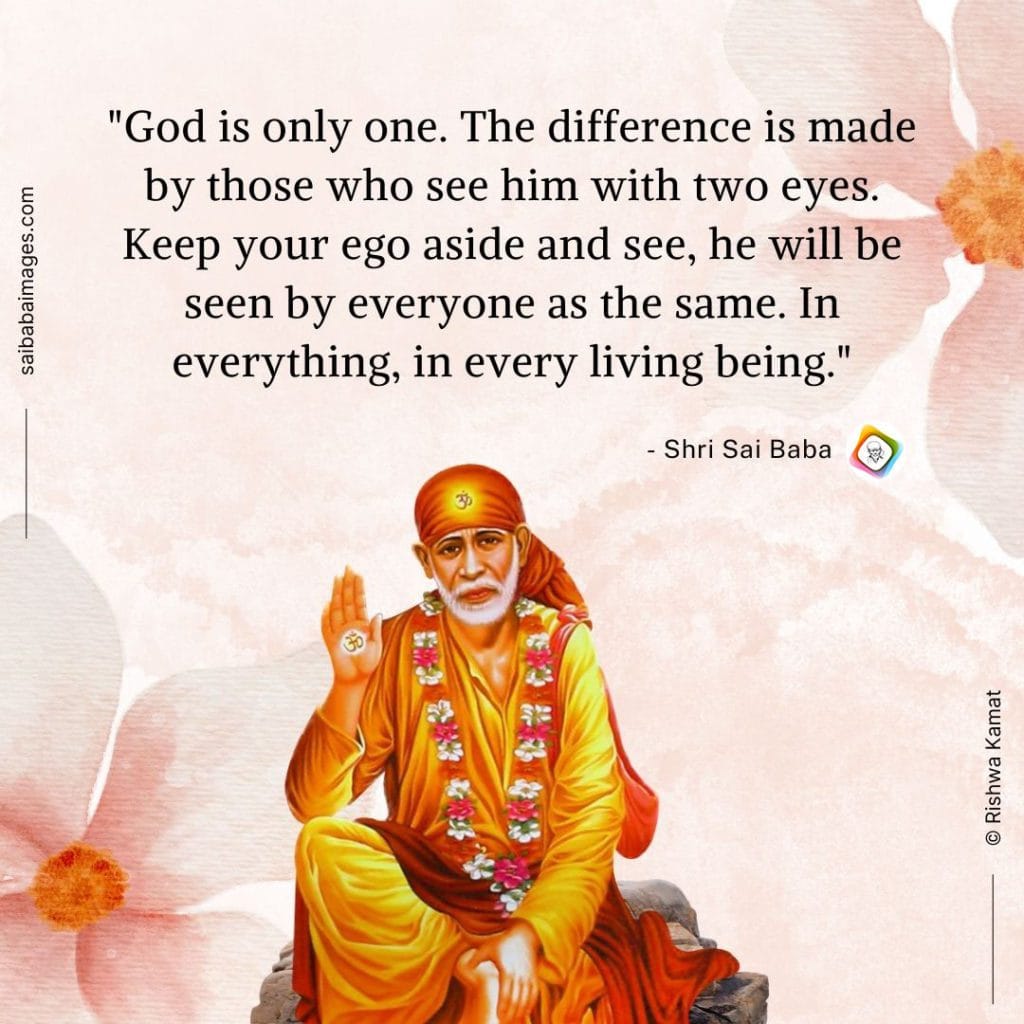 Anonymous Shirdi Sai Baba Devotee from USA says: I would like to share a recent experience that happened to me. My family and I had been searching for a house for several months. We prayed earnestly to Sai Baba for guidance and finally found a suitable home last month.
During this time, I made a vow to Sai Baba that if our home loan was approved before Shivratri, I would observe a fast on that day. Additionally, as my menstrual cycle was approaching, I prayed to Sai Baba that if I could celebrate Shivratri without any period complications, I would write about my experience here.
I am grateful to Sai Baba as our loan was approved just a few days before Shivratri, and I was able to observe the day without any period-related difficulties. Thank You, Sai Baba, for Your blessings and guidance. May Sai Baba bless everyone. 🙏🏼🙏🏼
Grateful For Sai Baba's Help In Difficult Situations
Anonymous Shirdi Sai Baba Devotee from USA says: Om Sai Ram. I am grateful to Sai Baba for His help the other day. I had been praying to Baba to help me get out of a difficult situation because I didn't want to cause any trouble at the guests' house. I promised Baba that if He solved the situation, I would share my experience. I am happy to say that Baba helped me, and I had a wonderful time. Thank You, Baba.
Baba, I also want to thank You for solving all the other situations that came up today. I know that some of those situations were my fault, but You still helped me. Thank You, Baba.
I have been praying for my wish for a long time now, Baba. Please fulfill it. I don't know how much longer I can continue to cry and pray for it. Baba, please bless us, Your children. Thank You so much, Sai Baba.
Divine Mercy: How Sai Baba's Blessings Saved A Mother From Cancer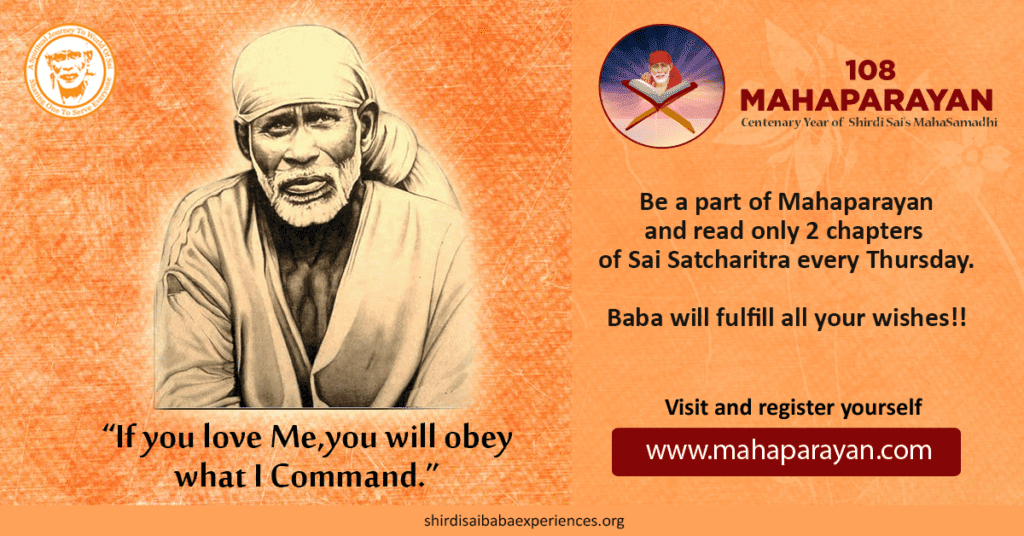 Anonymous Shirdi Sai Baba Devotee from USA says: My mother was experiencing some issues in her uterus area and the doctor suggested a biopsy. As I am currently away from India, I was extremely worried and had sleepless nights. I prayed to Sai Baba to protect my mother and hoped that the lump would be non-cancerous. Luckily, after six years, I was finally able to visit the nearby Sai temple to perform a milk Abhishek for the main Sai deity and Shiva Lingam on Sivaratri day. I felt that Baba was assuring me that my mother would be okay.
After five days of waiting, my mother's report came back as benign. We are forever grateful to Sai Baba, and words cannot express His divine mercy and His blessings. I am hopeful that the rest of the health issues she is facing will be resolved by Sai's grace and benevolence.
Om Sai Namo Namaha, Sri Sai Namo Namaha. Jaya Jaya Sai Namo Namaha, Sadguru Sai Namo Namaha.
More from SaiYugNetwork.com
© Shirdi Sai Baba Devotees.com – Member of SaiYugNetwork.com