Download Sai Baba Daily Calendar with Images
Sai Baba: A Beloved Friend And Guide
Anonymous Shirdi Sai Baba Devotee from USA says: Sai Baba is a dear friend and guide Who is always by my side. I rely on Him for advice and guidance, using the Sai Prashnavali to seek answers to any issues in my life. I am amazed by the accuracy of His responses, which always provide me with the direction I need.
Recently, my younger child had a fever and cold. I prayed to Sai Baba for their recovery, promising to share my experience if they got better. Miraculously, my child's fever subsided, and I am grateful to Sai Baba for his help.
Another time, I was feeling unwell and prayed to Sai Baba for help. I asked Him to ensure that there were no major issues at my office during that time. To my relief, there were no issues, and I am thankful to Sai Baba for his support.
When we were looking to buy a new car, we couldn't find one in the inventory. I prayed to Sai Baba for help in finding the car we wanted, and shortly after, we found the car and got it assigned to us. This was important because we needed the car to get tax credits.
Sai Baba has also been guiding me in controlling my weight gain by showing me the right path. I pray to Him to help me reduce my weight and be healthy. I also ask Him to help my younger child start talking; they are 2.5 years old and haven't started speaking yet. Additionally, I request His help in ensuring that the calcium deposit on my elder son's hand does not increase in size and that he does not need surgery to remove it.
Finally, I pray to Sai Baba to help everyone in India stay safe and happy. He has been my support system through difficult times, providing me with peace of mind and guidance. I am grateful for His help in solving all my problems.
Om Shri Sai Nathaya Namaha.
Overcoming Financial And Employment Challenges With The Blessings Of Sai Baba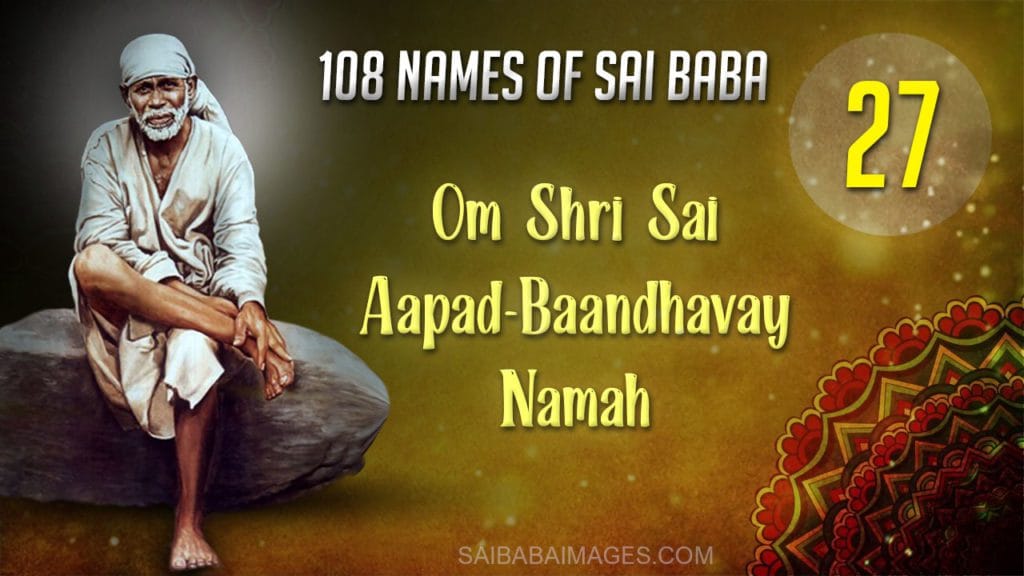 Anonymous Shirdi Sai Baba Devotee from USA says: I'd like to share my recent experience. We recently bought a business and have been facing financial and employment issues. The previous owner helped us with the transition but stopped working for us two months ago. Despite having paid all dues as per the agreement, she called last week demanding additional compensation. I was terrified and prayed to Sai Baba to help us resolve this situation without damaging our relationship. I explained the situation to her, but she refused to listen. I continued praying to Sai Baba, and eventually, we had a meeting today, and she agreed without creating any drama. I was amazed and realized that it was Sai Baba's miracle. Thank You so much, Sai Baba.
We also had a problem with one of our cases at work. We had to reschedule a patient because the case wasn't fitting well, and I was concerned about losing production for the day. The second case was also problematic, but by Sai Baba's grace and blessings, it went smoothly after adjustments were made. I know it was Sai Baba Who fixed the case. Thank You, Sai Baba.
Sai Baba, You know all the problems we are facing, and I understand that they may be a result of our bad karma. However, I ask for Your blessings and guidance to understand the direction we need to follow. Please help us resolve our issues as soon as possible. Om Sai Ram, Shree Sai Ram, Jai Jai Sai Ram!
Overcoming Exam Stress With Baba's Blessings: A Mother's Experience
Anonymous Shirdi Sai Baba Devotee from India says: With Baba's blessings, I would like to share an experience of mine. My son was appearing for his board exams and after writing the first paper, he came back home feeling very upset as he felt that the exam did not go well. He was in a state of depression and refused to eat anything out of frustration. I was very worried about his condition, as I knew that if he remained sad, it would be difficult for him to concentrate on his upcoming exams. I prayed to Baba to help him and guide him through this difficult time.
I then made my son read Chapter 29 of Sai Satcharitra, which is the story of Mrs. Tendulkar's son. This story helped my son to understand that he needed to have faith in Baba and continue with his studies. I also gave him Udi water, which helped to calm his mind.
Thanks to Baba's grace, my son started to feel better the next day evening and was able to prepare for his next paper. I am filled with love and gratitude towards Baba for His blessings and healing powers. I truly believe that Baba's love and grace can heal anything, no matter how sad or dejected we may feel.
In conclusion, I am grateful for Baba's blessings and the transformation he brought to my son's state of mind. I will always be thankful to Him for guiding us through this difficult time. Om Sai Ram.
Miraculous Healing Experiences With Sai Baba's Blessings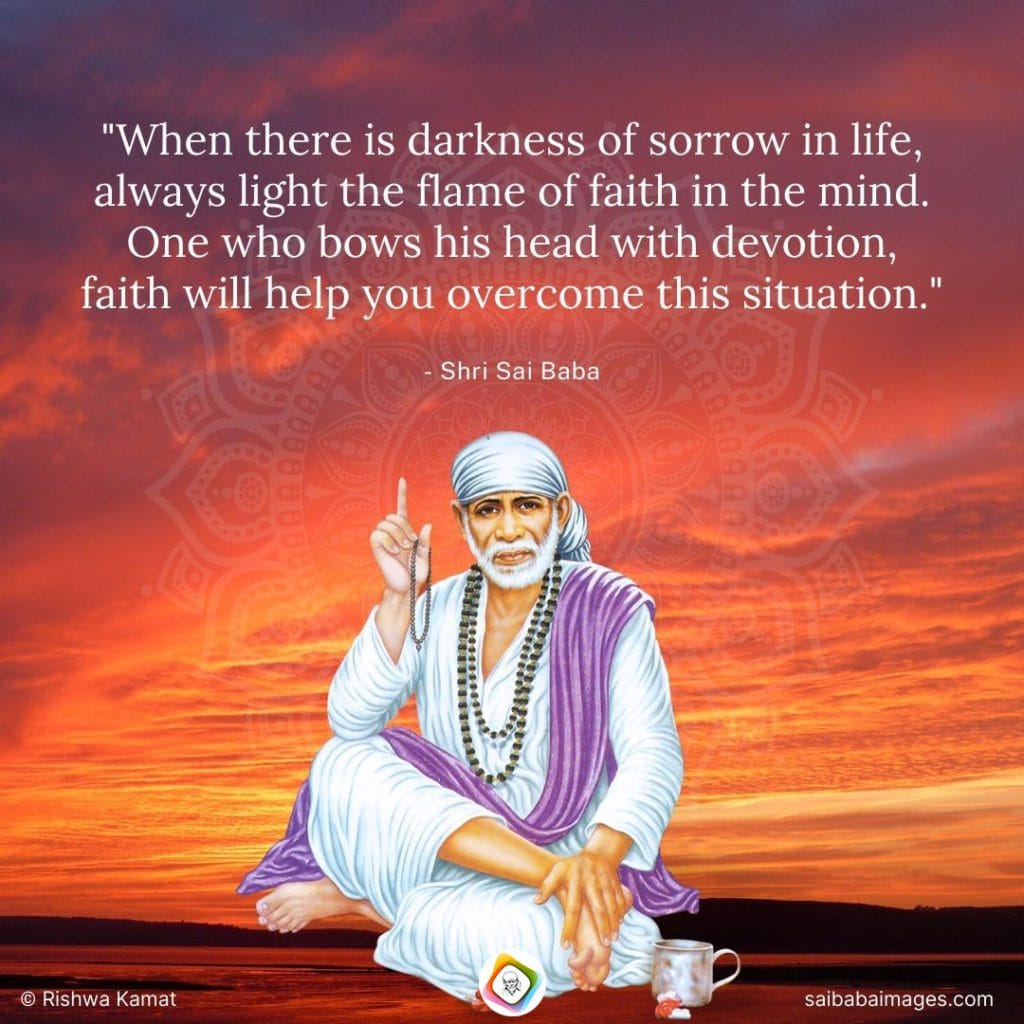 Anonymous Shirdi Sai Baba Devotee from USA says: Before I begin sharing my experience, I would like to express my sincere apologies to Sai Baba for submitting it late. Baba, please forgive me.
So, one day I started feeling bloated and had difficulty breathing. I got scared and immediately prayed to Sai Baba. I felt much better after applying his holy Udi. Another time, my eyes started paining for no apparent reason, and with Baba's Udi and blessings, my pain disappeared instantly.
Download Shirdi Sai Baba Mantra Book for Free
We invite you to download our 'Shirdi Sai Baba Mantra' book, which is a collection of powerful mantras that can help you connect with the divine energy of Sai Baba and seek His blessings. We hope this book serves as a valuable resource on your spiritual journey and brings you closer to the love and grace of Sai Baba.
I firmly believe that having immense unconditional faith and patience is the correct way to express my gratitude and offer my pranam at Sai Baba's lotus feet. Baba, I humbly request Your blessings for all of us, and I surrender completely at Your divine feet.
Om Sri Sai Ram.
A Grateful Devotee's Experience Of Sai Baba's Help
Anonymous Shirdi Sai Baba Devotee from USA says: Om Sai Ram. I am grateful to Baba for His help the other day when I was in a tough situation and didn't know what to do. I prayed to Baba, and by His blessings, He resolved it. I promised to share my experience, and Baba made it happen. Thank You, Baba, for solving the situation this morning and preventing any trouble for us later. I am always grateful to You for being there for me and for being the only one with whom I share my thoughts.
Baba, I pray to You to please help me and not let me cause any more trouble for my parents. I have surrendered everything to Your feet and trust that You will work things out for me. Please forgive me for my mistakes.
Baba, we are blessed to be Your children. Thank You so much for everything. May we always be in Your divine presence.
The Miraculous Intervention Of Sai Baba In Overcoming Life's Challenges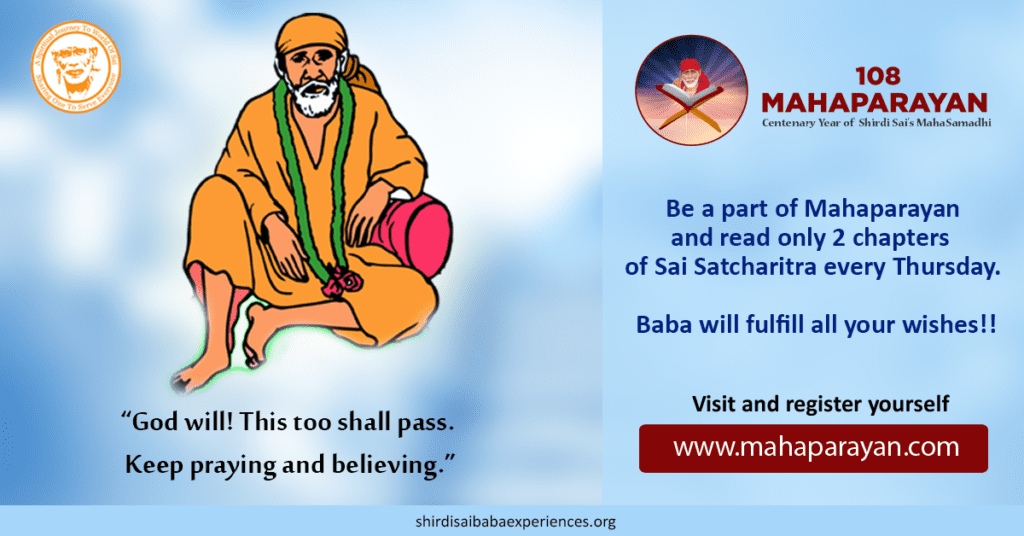 Purva Munk Shirdi Sai Baba Devotee from India says: There are numerous experiences, but I will keep it brief. Baba helped in treating my father's tumor. I was in immense pain when we discovered my father's condition, but I continued to read Sai Satcharitra, and Baba helped us. Now, my father is a fit and fine man.
Due to Baba's grace, we were able to purchase a new house, which was seemingly impossible due to our financial situation. Additionally, my husband received a job offer due to Baba's blessings, and my brother's marriage was successfully arranged due to Baba's grace.
I urge all readers to keep faith in Baba and practice kindness, as Baba teaches us to be patient and read Sai Satcharitra whenever possible. These are the keys to my happiness. Baba, I love You.
Om Sai Ram.
More from SaiYugNetwork.com
© Shirdi Sai Baba Devotees.com – Member of SaiYugNetwork.com