Download Sai Baba Daily Calendar with Images
Miracles And Guidance From Sai Baba: A Devotee's Personal Experiences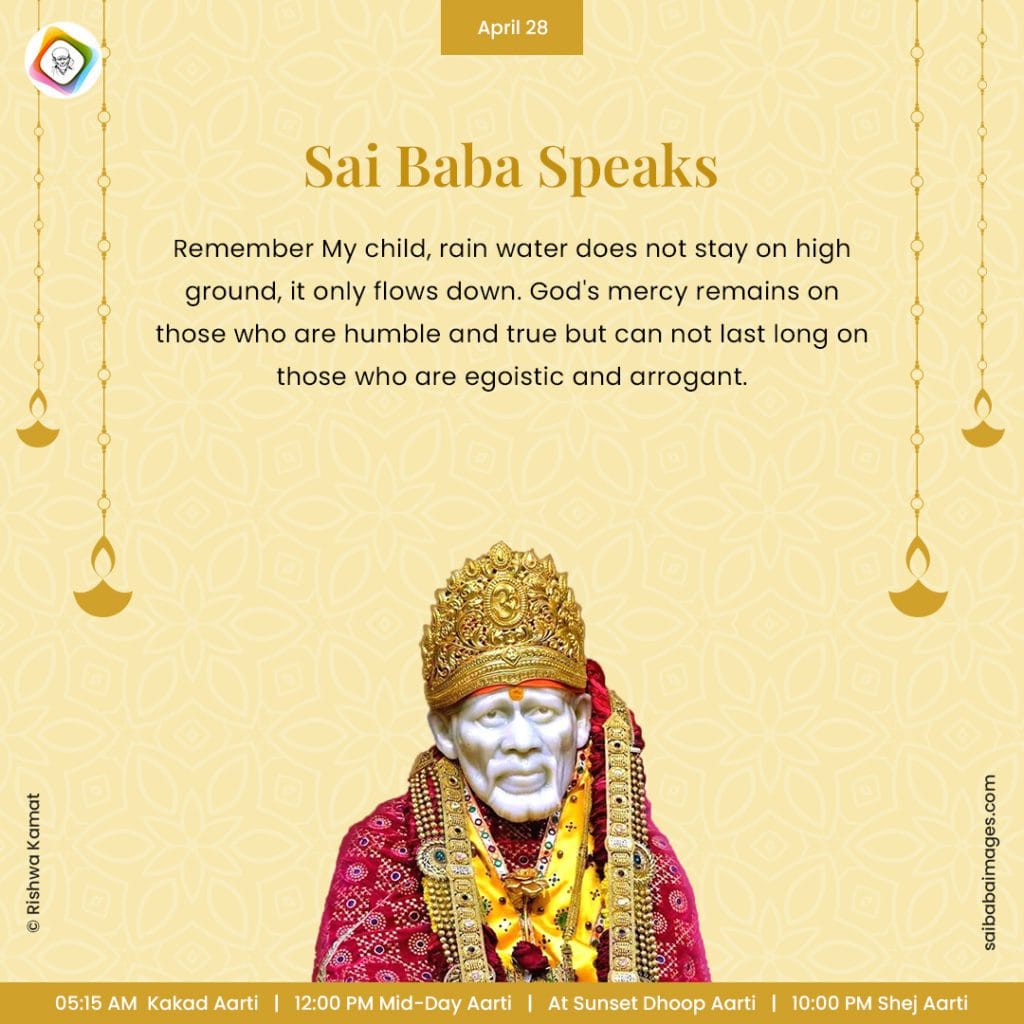 Anonymous Shirdi Sai Baba Devotee from India says: My humble pranams to the lotus feet of Sai Baba. Regarding my experience, the day before yesterday, I saw a reel on Instagram where Baba spoke about the love and affection of a mother. He emphasized that we should not hurt her. I believe that Baba gives me hints through various means, and this reel was one such indication. However, I did not think much about it until my friend's mother called me, and I did not answer the phone since she was not at home. I was afraid that if I picked up, I would have to explain why she was not reachable. While contemplating whether to call her or not, I asked Baba for guidance, hoping for a sign. Baba had already responded to my request through the reel about the love of a mother. Suddenly, this thought flashed in my mind, and I decided to call her. Everything went smoothly, just the way Baba had intended it to be. Thank You, Baba, for always guiding us.
I am the most ignorant soul, and I often forget to share my experiences with Baba, and sometimes it slips out of my mind. However, Baba's love is immeasurable, and He cares for us regardless of our shortcomings. I love You, Deva, and I am grateful for Your guidance in every situation. You provide solutions to my problems, no matter how small they may be, and You care for me like a mother.
I would like to share one more Leela. Baba helped me with the topic selection for my presentation, as he always does with my academics.
Udi Leela: I have been asking Baba to provide me with Udi for a while now, and I have not visited the Sai temple for several months. I was unsure if they would give me udi or not, and I was also a bit upset with Baba for not calling me to the temple due to various reasons. This time, I decided to go alone and walked to the temple, which took about 15-20 minutes. While walking, I prayed to Baba, feeling distressed and wishing to see him. However, I did not see Baba and instead saw Bappa's Murthy. When I arrived at the temple, it had just opened, and as soon as I saw Baba, tears started rolling down my cheeks. I read the Sai Satcharitra there and finally, with a little courage, asked for udi, which they gladly gave me. I was overjoyed as I needed udi due to a health issue.
On my way to the Bappa temple, I saw pictures of Sai Baba, and inside the Bappa temple premises, I saw a Sai calendar. I received a good darshan of Bappa and received two flowers (I mentally prayed to Bappa that I would donate my Shraddha and Saburi this time). I was ecstatic with the inexplicable leelas and miracles Baba showed me. On my way back, my mind was free, and I could see Baba and Bappa everywhere in the form of pictures or statues. Earlier, I was upset and doubtful, and I couldn't see God. But now, I could see him everywhere, and indeed, he is omnipresent.
Om Sai Ram, Om Sai Rakshak Sharanam Deva. Om Shirdi Vasaya Vidhmaye Satchidananda Dhimayi Thanno Sai Prachodayat. Om Anant koti brahmand Nayak Rajadhiraj Yogiraj Parabrahma Shri Satchidananda Sadguru Sainath Maharaj ki Jai. Om RmNthya namah, Om ganeshay namah. Om Bhur Bhuva Svah Tatsavitur Varenyam Bhargo Devasya Dhimayi Dhiyoyonah Prachodayat Om Namah Shivaya Om Sai Ram 
Miracles Of Sai Baba In Daily Life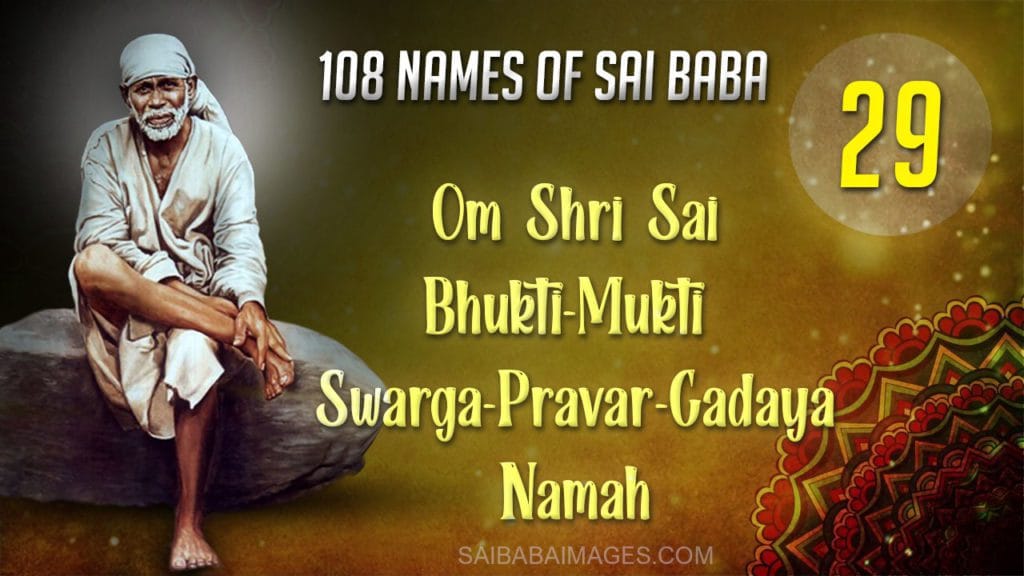 Anonymous Shirdi Sai Baba Devotee from USA says: My pranams to Sai's devotees around the globe and to the admins of this website. May Baba guide me in penning my experiences today.
In December, we had to drive one evening to the train station. I made the mistake of taking a shortcut that was different from what the GPS suggested. It was dark, wet, and cold. The road was narrow, steep, and zigzagging. Chanting 'Sai Rakshak Sharanam Deva' helped us cross the 5 miles on the dark road safely.
My daughter was at an office party. The next day, we came to know that some members of the party had tested positive for COVID-19. By Baba's grace, she was fine.
We had some severe storms this winter. The wind was strong, and I was afraid that the trees in the backyard would break and damage the roof. Baba, thank You for safeguarding our home in the snowstorm.
Sai Baba, thank You for the many college acceptances for our daughter and for her pay increase at work.
Baba, thank You for making my BP normal after many days when it shot up.
Thank You for the safe flight of our parents.
Thank You for making the water leak from the refrigerator turn out to be a non-issue.
Thank You for saving us from a near-accident. It was our fault that we did not see the STOP sign. Thank You for Your protection.
Recently, I accidentally got strong stains on white painted cabinets in our home. These cabinets had been repainted recently, and it was an expensive renovation. Hence, I was very worried. I prayed to Sai Baba and searched for ways to get the stains off. YouTube suggested using nail polish remover. I tried, and the marks came off with no damage to the wood or the white paint. Thank You for coming to my rescue.
On New Year's Eve at 9 pm, I prayed that I would like to see the word 'Sai' or 'Sai Ram' before midnight somewhere as an indication that You are with us and will be with us throughout the new year. After 10:30 pm PST, I opened Shirdi live darshan and imagined my surprise when I saw Sai at Shirdi Samadhi Mandir wearing a pink shawl with the words 'Om Sai Ram' written all over it! A similar shawl was also over Baba's Samadhi. What a miracle! Thank You for blessing us in this way! Om Sai Ram!
A Devotee's Experience Of Sai Baba's Healing Power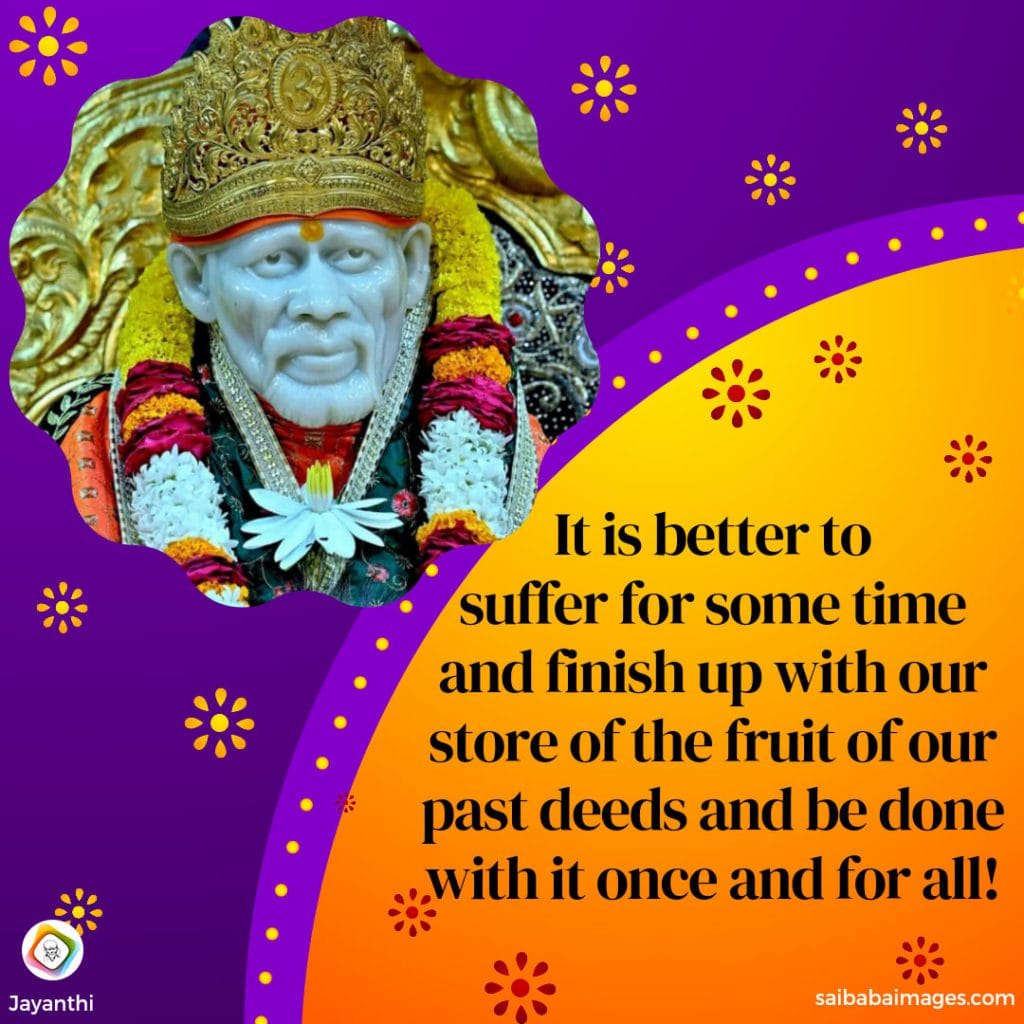 Anonymous Shirdi Sai Baba Devotee from Germany says: Anant Koti Brahmand Nayak Raja Dhi Raj Yogi Raja ParaBrahm Shri Sachchidanand Sathguru Sainath Ki Jai.
I offer my heartfelt pranams to the team of this divine blog and to all the readers. I am here to share another blessing of our beloved Sai.
Yesterday, I suddenly experienced back pain. It felt like a back catch that was hurting my back and stomach, and it was difficult for me to bend or even sleep. This had happened to me two years ago and lasted for more than three or four days, so I was worried that the pain would last this time as well. Although my husband applied medicated oil twice, it did not provide much relief, and I was prepared to suffer through the pain for the next few days. Last night, I found it difficult to fall asleep because of the pain, and I vowed to Baba that I would share my experience if the pain subsided.
Wonder of wonders, by morning, my pain had completely disappeared, and I was able to do all my household chores as usual without any trouble. Thank You so much, Sai!
Sai, You know everything that is happening in my life. I cannot bear this pain any longer, Sai. Please heal and bless me, Sai.
Please keep us at Your feet and bless us, Swamy.
Om Sai Sri Sai Jai Jai Sai!!!
Download Shirdi Sai Baba Mantra Book for Free
We invite you to download our 'Shirdi Sai Baba Mantra' book, which is a collection of powerful mantras that can help you connect with the divine energy of Sai Baba and seek his blessings. We hope this book serves as a valuable resource on your spiritual journey and brings you closer to the love and grace of Sai Baba.
A Devotee's Plea To Sai Baba For Help And Blessings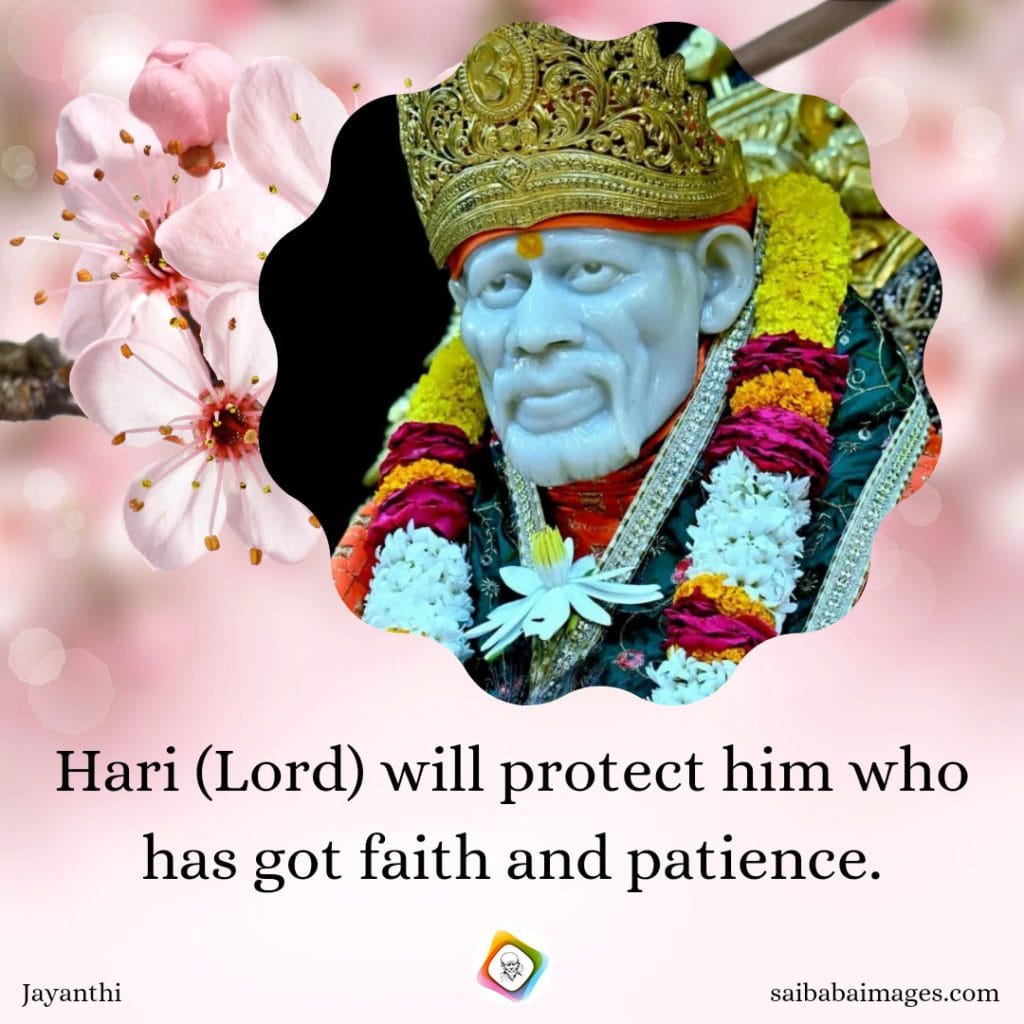 Anonymous Shirdi Sai Baba Devotee from USA says: A couple of days ago, I sent an important package and wanted it to reach Sai Baba as quickly as possible. I did my best and then left it to Baba. I prayed to Sai Baba, "Please let him receive this on time and in good condition." And with Baba's blessings, it reached Sai Baba in time. As promised to Baba, I am posting about it on this site. Thank You, Sai Baba, for always being there for us.
Sai Baba, I have been waiting for some good news that is constantly on my mind. With Your blessings, anything is possible, and everything is in Your hands. Please, Sai Baba, I am begging You to help me with this. Only You can make it happen. I love You, Sai Baba.
Anant Koti Bramhand Nayak Raja Dhiraj Yogiraj Parabramha Shri Satchidanand Sadguru Sainath Maharaj ki Jai!
Sai Appa's Blessings And Gift For A Grandson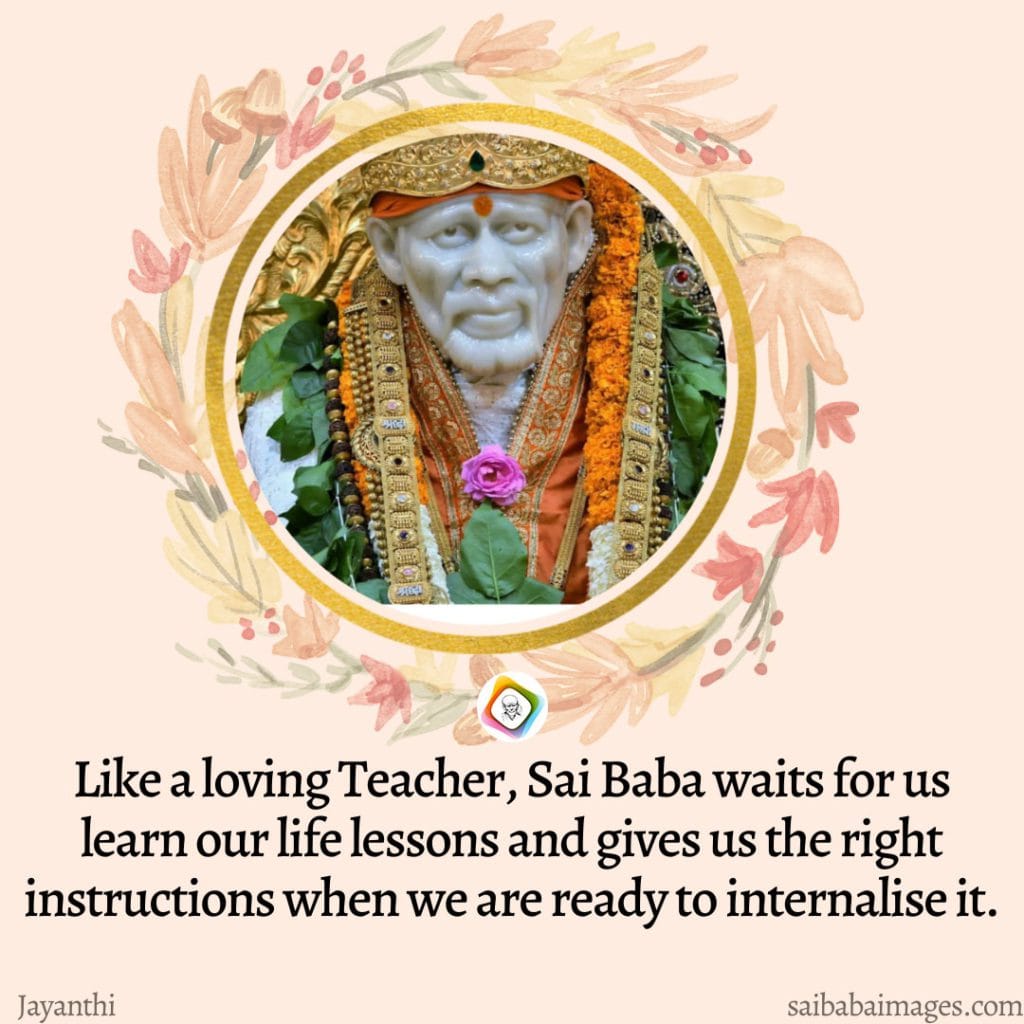 Anonymous Shirdi Sai Baba Devotee from India says: As requested, I attended the function but at first, I did not recognize You. Later, I was happy to see that You and Your friend attended our function and blessed my grandson. Thank You so much, Sai Appa, for Your kind gesture and for gifting him.
Overcoming Challenges With The Blessings Of Sai Baba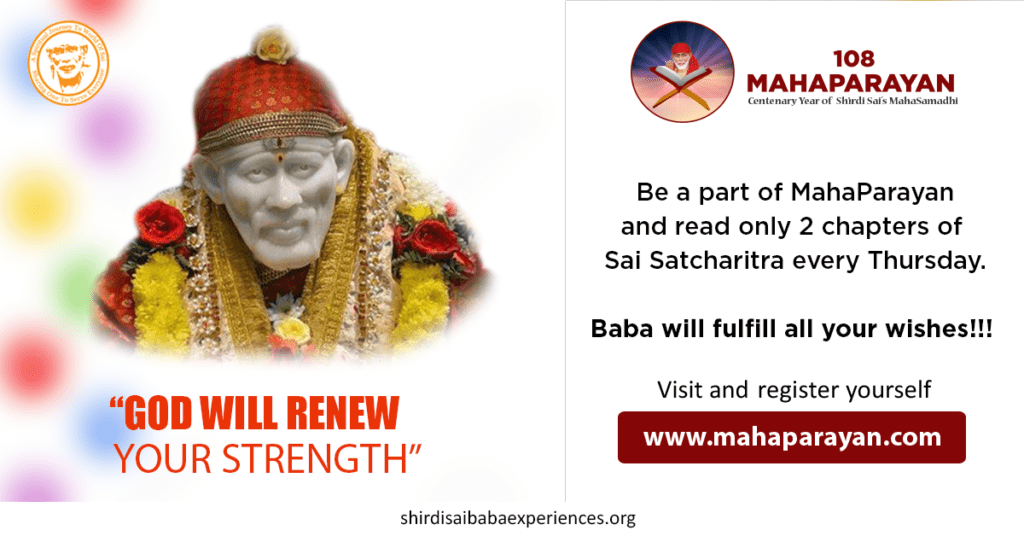 Maheswara Shirdi Sai Baba Devotee from India says: Coming to my experience, I was assigned some critical work, and I wanted to complete it without making any mistakes. With the blessings of Sai Baba, everything went smoothly and the work was completed successfully.
Om Sairam
More from SaiYugNetwork.com
© Shirdi Sai Baba Devotees.com – Member of SaiYugNetwork.com