Download Sai Baba Daily Calendar with Images
Trusting In The Miracles Of Sai Baba: A Call For Devotion And Patience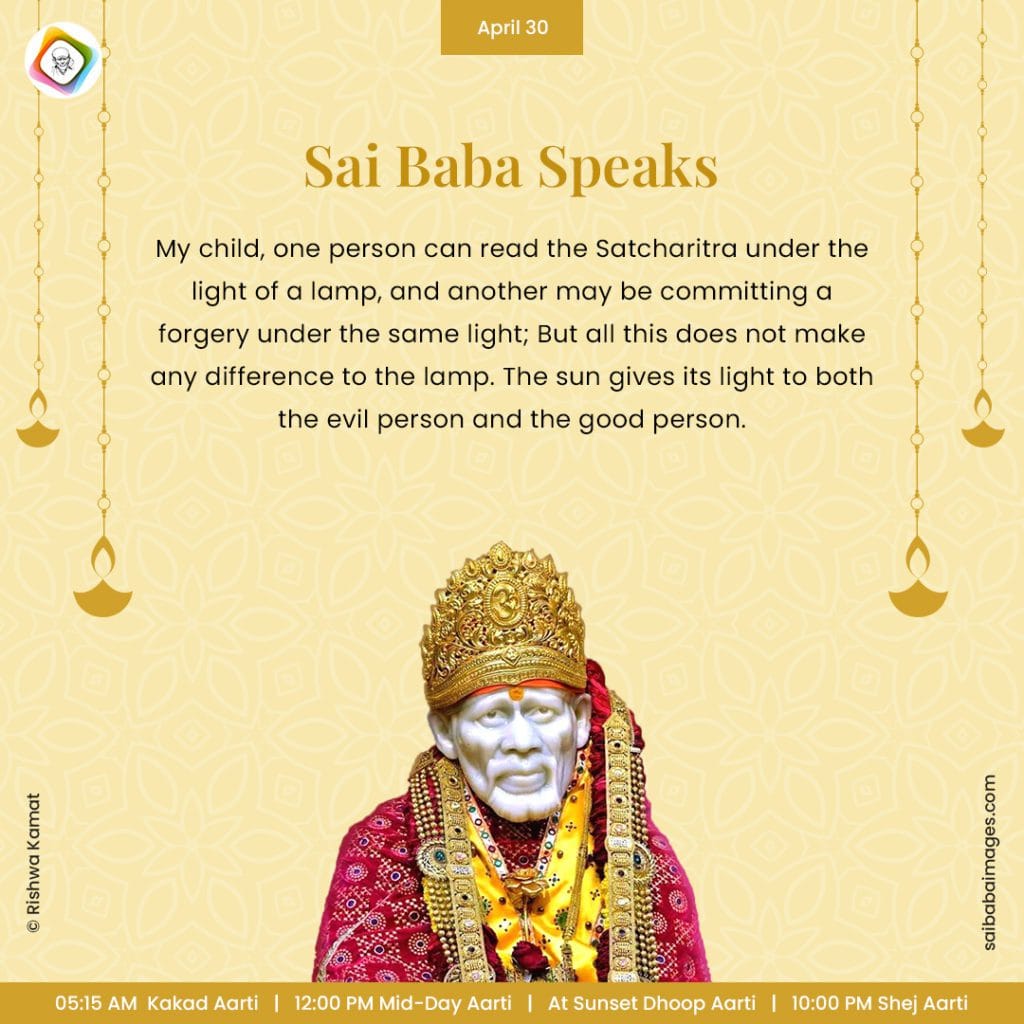 Shirdi Sai Baba Devotee Ganesh Mani Kumar from India says: Om Sai Ram. I am a Sai devotee from India and I am grateful for the platform provided to share my experience. I apologize to Sai Baba for my late post and ask for His forgiveness. I have experienced several miracles, and I would like to share one of the biggest ones.
I started my career in IT in 2009 after completing my Bachelor's degree. For almost eight years, I received low salaries with only a 3 or 4% hike every year, even though I performed well every year. I worked in Bangalore while my parents lived in Tamil Nadu, and I had to take care of myself and also send money to my parents every month for their expenses, which was tough to manage. I am the only son in the family, and I have a younger sister.
In 2015, I applied for suitable roles in job portals and got many calls to attend interviews. I prepared for the interviews day and night and attended interviews with over 15 top IT companies. If I were selected for one of those companies, I could have been offered a 30% hike from my current salary. However, I was rejected in all the interviews, which left me depressed, and I stopped attending interviews. Those days, I could not understand that Sai had bigger plans for me. I kept asking Sai why He was not blessing me with a good job even after attending so many interviews. I kept on praying every day to bless me with a career change and a little hike in my salary as our family had been struggling financially for many years. A year passed.
Here comes the best part. Sai came to me in my dream in August 2016. In the dream, I was on the way to my home with my maternal uncle when I saw an old man sitting and smoking hooka. He was wearing a super bright white kafni, and the kafni's brightness was like 1000 tube lights switched on. I crossed the old man and was about to step into my home when I realized that it was our Sai Baba sitting there. I sent my uncle ahead and walked towards Sai. Then the conversation started between me and Sai in my dream:
Me: Why are You sitting here, Baba?
Sai: (Stood up and said) Pray well to me on my Maha Samadhi day.
Me: I'll definitely pray to You (I held Sai's hands and said repeatedly).
Sai: I've been waiting for you (Sai said repeatedly).
Me: I'll not keep You waiting anymore. I'm here with You. Please bless me (I touched His feet).
Sai: (Blessed me and said) My blessings are always with you.
The dream ended. When I woke up the next day, I remembered the dream very well, and tears rolled down my eyes. I could tell that Sai was planning something big for me than what I expected for the betterment of my life. I explained the dream to my family, and they were extremely happy.
As committed to my dream with Sai, I performed Alankara, and Aarathi, Recited Sai Sacharitra on His MahaSamadhi day (dated: 11th Oct '2016, Tuesday) and offered food to 10 needy people living on the roadside.
In the next 20 days, I received a phone call from a job consultancy in the first week of November, stating that there was a job vacancy in IT with the topmost international oil company in the current city where I worked (Bangalore). I agreed to attend the interview, and initially, the phone interview was scheduled. I performed well, but I did not hear anything for about a week.
After a day or two, I was traveling to the office on a bus and saw banners about "Shri Shirdi Sai Baba's Padhukas" coming to Bangalore (with location details) on November 19th and 20th, 2016. I was extremely happy reading the news.
In the next 2-3 days, I got a call from HR informing me that I had cleared the phone interview and was asked to visit the office for a face-to-face interview later that week. However, I did not want to attend the interview without having Darshan of Sai Ma's Divya Padhukas. Hence I requested HR to postpone the interview to Monday, November 21st, 2016, which was the very next day of Sai Ma's Divya Padhukas Darshan. HR agreed to my request.
On November 19th, 2016 (Saturday), Sai Ma's "Divya padukas" were brought to Bangalore for the project launch of "Shri Sai Koti Baba Mandir" (which is still under construction). I was thrilled to have the opportunity to have Darshan of our Sai Ma's Padhukas and also to attend the project launch of "Shri Sai Koti Baba Mandir." I spent the whole day there listening to Bhajans and attending Aarati. I had a blissful Darshan of Sai Baba's Padhukas for the first time in my life and prayed well. My joy knew no bounds. At the end of the day, the event organizer announced an event the following day (November 20th, 2016) as part of the inauguration. Devotees could participate in performing Abhisheka to the first 101 Sai Baba murti (Small Idols), and the same would be installed in the temple by donating one thousand rupees (Per Idol was given per devotee). I felt delighted and visited again the next day.
On November 20th, 2016 (Sunday), I entered the venue and paid one thousand rupees at the counter, and received a receipt. The event organizing team gave me a small Sai Baba murti (Idol), a small bottle of Ganga Jal to perform Abhisheka, and roses to offer. I performed Abhisheka & Aradhana, prayed well for the next day's interview, and returned the Murti to the organizing team for installation in the temple.
On November 21st, 2016 (Monday), I attended the face-to-face interview. With Sai Ma's blessings, I was able to answer all the questions satisfactorily. After the interview, I felt very satisfied, and then I was asked to leave for the day as HR would communicate the results later.
On November 22nd, 2016 (Tuesday), I received a call from the company, and HR congratulated me and said that "you are selected" for the role applied. She asked me about my current salary and what I expected from my new salary. I told her my current salary (which was very low) and asked for a 100% hike. The HR said, "We can give you more than what you expected." I was stunned and speechless. The HR continued to tell me the CTC they could offer and sent me an email to accept the same. That same evening, I replied with my acceptance. When I calculated the offered amount, it was 200% more than my current salary. Om Sai Ram… I called my parents and informed them, and they were extremely happy and said this is a blessing from Sai.
I went home in the late evening and cried out of happiness in front of Sai for his mercy. I could not sleep for the whole night out of excitement and was listening to our beloved Sai Baba songs. It was at this moment that I truly understood the BIG PLAN of our Sai Ma.
I received the offer letter on December 23rd, 2016, and joined the new company on March 20th, 2017, with Sai's blessings. They agreed to a 90-day notice period which gave me enough time to settle in. On my first day, I was given an ID card which I took to the Sai temple that evening for Dhoop Aarathi. I gave the ID card to the priest, who placed it at Sai's feet and gave it back to me with Sai's blessings after the Aarathi. Since then, I have not had any financial issues. All praise to Sai.
Prayer Request: Baba, we have been searching for the right match for my sister. Please bless her to get married soon and also bless our family with our own house.
Dear Sai devotees, let us hold faith in Sai and be patient to experience Sai's miracles. Holding Sai's lotus feet is the only way to attain peace and happiness. Om Sai Ram…
Miraculous Blessings Of Shirdi Sai Baba
Anonymous Shirdi Sai Baba Devotee from USA says Om Sai Ram. I want to express my gratitude to Hetal ji and the entire team for creating and maintaining this platform. As a small devotee of Shirdi Sai Baba, I always pray to Him for His blessings upon us. In this post, I am sharing some of the miraculous blessings that Baba has bestowed upon me. Please forgive me, Baba, for posting some of these experiences late.
Firstly, after a long delay, I was finally able to join Baba's Mahaprayan group. I am so happy to be able to read Sai Satcharitra and learn more about Baba's leelas every Thursday. Thank You, Baba, for this opportunity.
I would like to thank Baba for blessing my elder son, who has been accepted into an honor college. I pray that he can find a productive summer internship or engage in any beneficial full-time research or clinical work during this summer vacation. I am worried about his summer activity and hope that You, Baba, can guide him towards something fruitful.
Due to Baba's grace, my younger son came top in his school's math-count competition and will be going to the State tournament. Thank You, Baba, for this blessing.
Recently, I prayed to Baba for one of my friend's job-related issues, and Baba listened to my prayers. My friend was unable to join a particular company, which was not in his best interest. Thank You, Baba, for Your guidance and blessings.
Baba, last Friday, I appeared for an interview. You know my innermost wish, and I have surrendered myself to Your lotus feet. I pray wholeheartedly that You listen to my prayer and grant me the job that is best for me.
Last week, while lifting a heavy weight, I hurt my back badly, which made it painful for me to sit and lie down. I prayed to Baba to cure me, and the next day, I felt much better. Thank You, Baba, for Your healing blessings.
Next month, I plan to travel to India, leaving my two sons here. I am worried about my younger son, but my mother wishes to see him. Please bring her here, Baba. I plan to visit Shirdi during my India trip and pay my respects to You for answering my prayers.
Thank You, Baba, for everything that You have done for me and my family. Your blessings are beyond measure, and I am forever grateful. Om Sai Ram.
Sai Baba's Grace: Overcoming Fear Of Presentations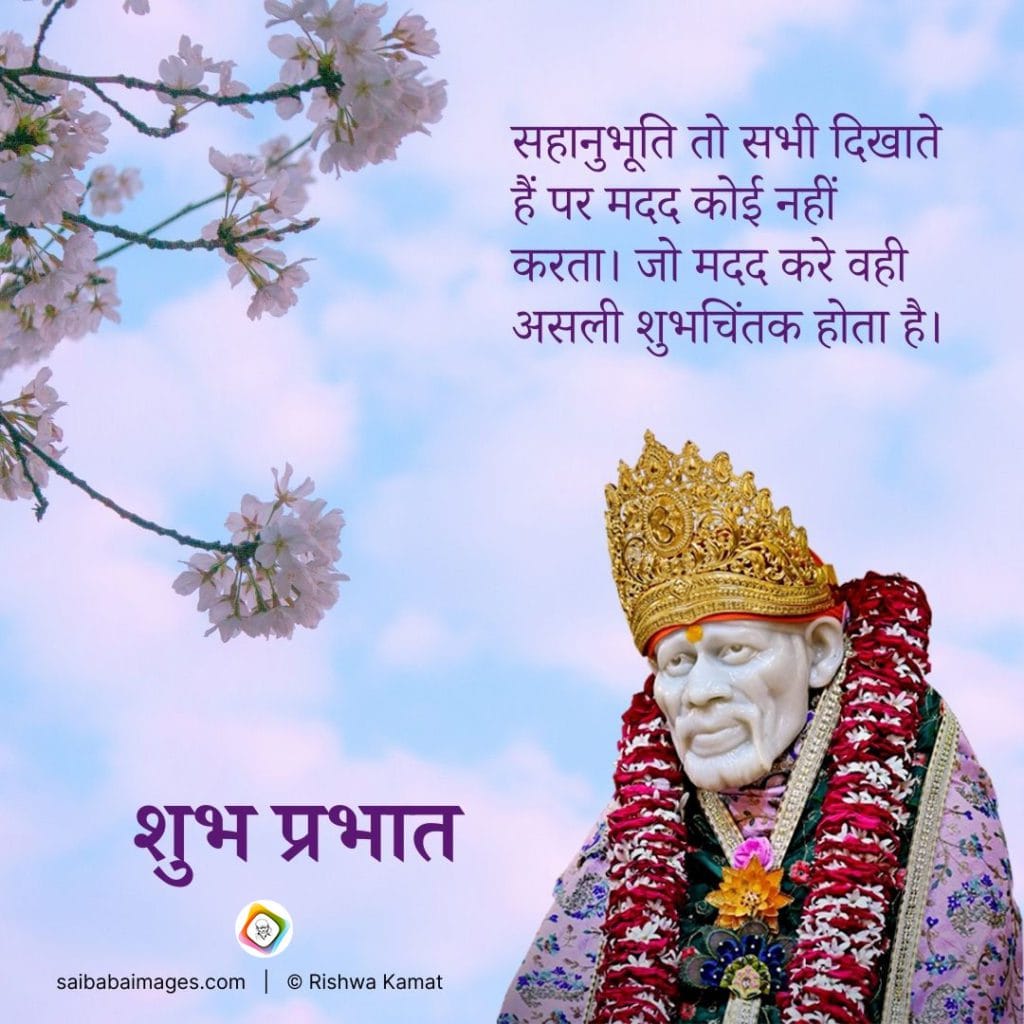 Anonymous Shirdi Sai Baba Devotee from India says Today, I experienced a beautiful Leela with Sai Baba. I have always known that Baba will help me in any situation. Recently, I had to give a presentation which is always a source of fear for me. I had mentioned to my friend that I hadn't given a presentation yet, and this time, they were eager to hear it. Baba has always been a source of strength for me in such situations and has miraculously helped me overcome my fears.
Download Shirdi Sai Baba Mantra Book for Free
We invite you to download our 'Shirdi Sai Baba Mantra' book, which is a collection of powerful mantras that can help you connect with the divine energy of Sai Baba and seek his blessings. We hope this book serves as a valuable resource on your spiritual journey and brings you closer to the love and grace of Sai Baba.
Last time, when it was my turn to present, they skipped me, but this time, I was put up first. I prayed to Baba and thought that even if I didn't get a chance to present, Sai will make everything right. I presented with confidence, and to my surprise, I did it so well that I forgot all my fears. Baba was with me, guiding me throughout the presentation, and I didn't even face the issues that were there with my topic. Later, when others presented, they faced all the problems that I had faced earlier. It was a miracle that I didn't have to answer any of those questions.
I am posting this on this holy blog as my presentation went well, thanks to Baba's grace. No one understands our wishes better than the one who controls the universe. Even if he puts us in a difficult situation, we are never alone, and he guides us through it, saying, "Who says You can't do this?" With Baba by our side, nothing is impossible. He is a loving father, and I love him so much.
Om Sai Ram, Om Shirdi Vasaya Vidmahe, Satchidananda Dheemahi Thanno Sai Prachodayath, Om Sai Rakshak Sharanam Deva, Om Rajadhiraj Yogiraj Parabrahma Shri Satchidananda Sadguru Sainath ji ki taraf, Om Namah Shivaya, Om Ganeshay Namah, Om Bhur Bhuva Svah Tatsavitur Varenyam Bhargo Devasya Dhimahi Dhiyo Yonah Prachodayat, Om RmNthya Namah, Om Anjaneyaya Namah, Om Sai Ram.
Sai Baba's Guidance Helps Dentist Complete Challenging Case On Time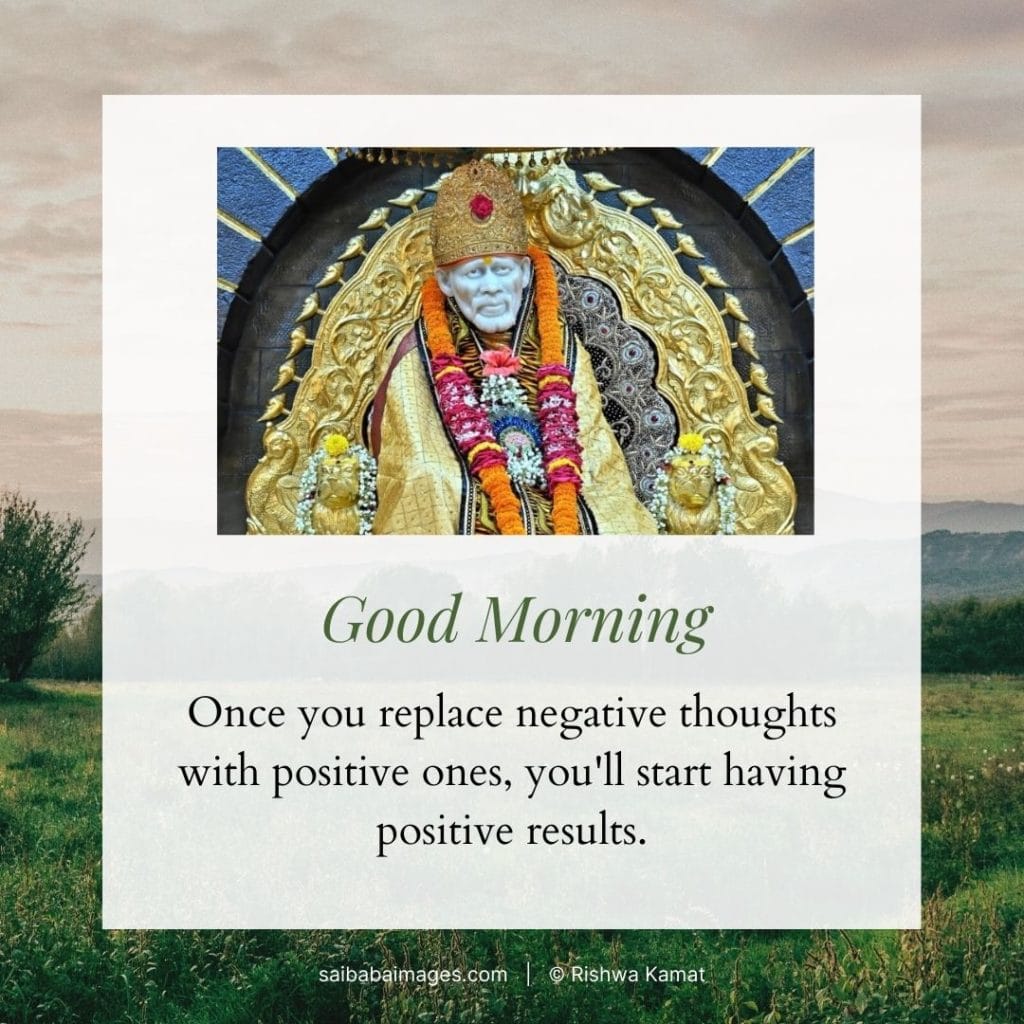 Anonymous Shirdi Sai Baba Devotee from USA says: My Baba helped my partner and me complete a case today. I was initially worried about the outcome of one of my client's cases. When she came for the final product, it did not fit properly. Since I was busy with other work, I told her to redo the process and send the case to the lab again. However, my partner wanted to try and adjust it one last time before redoing the process. I agreed and continued with my work.
After some adjustments, my partner told me that the case was fitting properly. She asked if I wanted to take a look at the final product before she delivered it to the client, but I was working with another client at the time. I told her that if it looked okay, she could deliver it. She delivered the case on time, and I checked it later. While it did not meet my expectations, it was delivered on time. I thank Sai Baba for making it possible to deliver on time, but I pray to Him that no problems arise from this case.
I am grateful to Baba for giving me a hint today that the problem we have been facing for months without any sleep will be resolved without any issues. I do not know how long it will take but thank You for showing me Your presence and assuring me that everything will go smoothly. Please bless us with Shraddha and Saburi until it is all done. Om Sai Ram, Shree Sai Ram, Jai Jai Sai Ram.
The Miraculous Blessings Of Sai Baba: A Devotee's Testimonial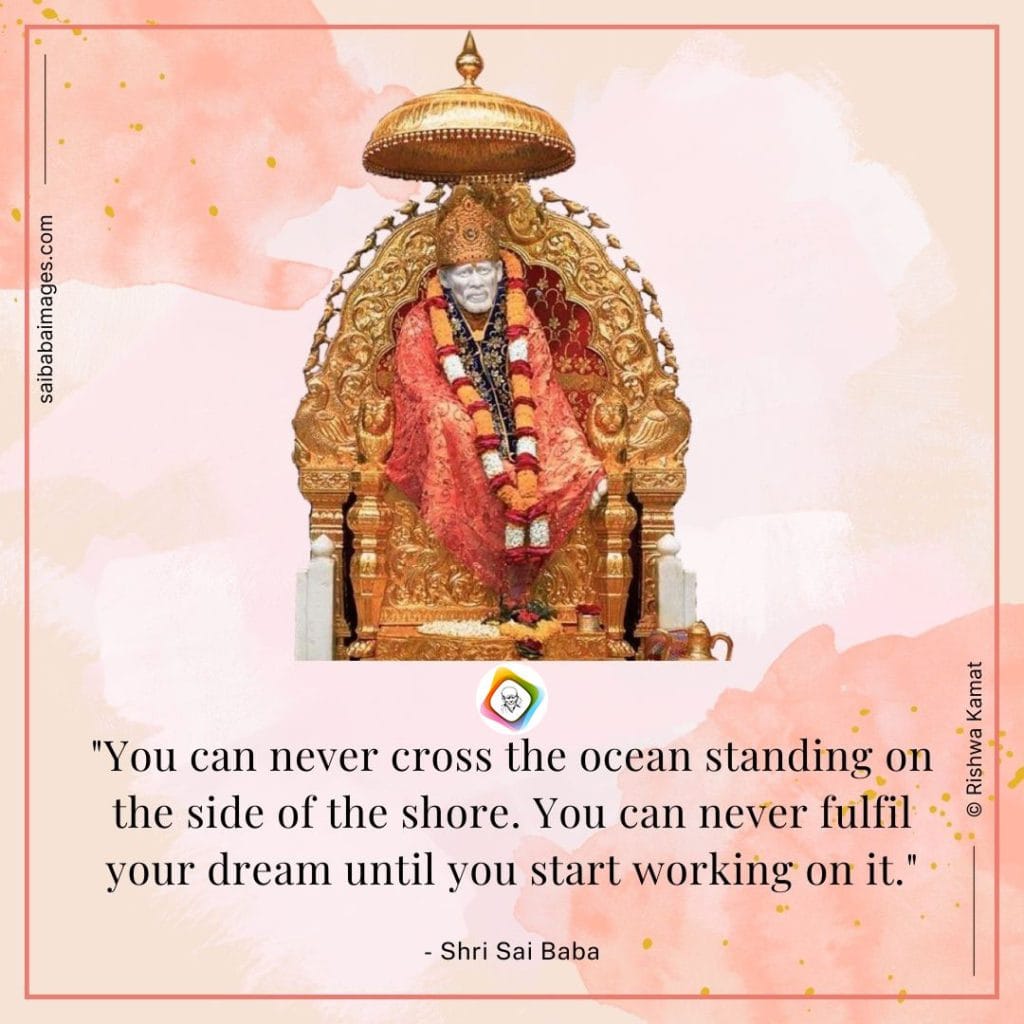 Anonymous Shirdi Sai Baba Devotee from USA says Sai Baba humbly pulled me towards Him, and He has been showering His blessings on me throughout my life. Baba also pulled my husband towards Him, and now He has become a sincere devotee of Sai Baba. I am so grateful to Sai Baba for everything. I would also like to give kudos to the people maintaining this blog. You all are blessed ones, and may Sai Baba continue to shower his blessings on you all. I am a part of the Mahaparayan group because of his blessings. Whenever I feel low, I read the miracles of Sai Baba on this site, and I feel energized and peaceful.
Sai Baba has shown many miracles in our lives, and even for small things, my husband and I go to him. He guards us like a parent and guides us on the correct path. Sai Baba, thousands of namaskarams at Your lotus feet for coming to our grahapravesam and making it happen without any hindrance. Thank You for helping my husband today, Sai Baba. Please bless all of Your devotees. Om Sai Namo Namah, Sri Sai Namo Namah, Jai Jai Sai Namo Namah.
Seeking Relief From Pcos Acne: A Devotee's Prayer To Sai Baba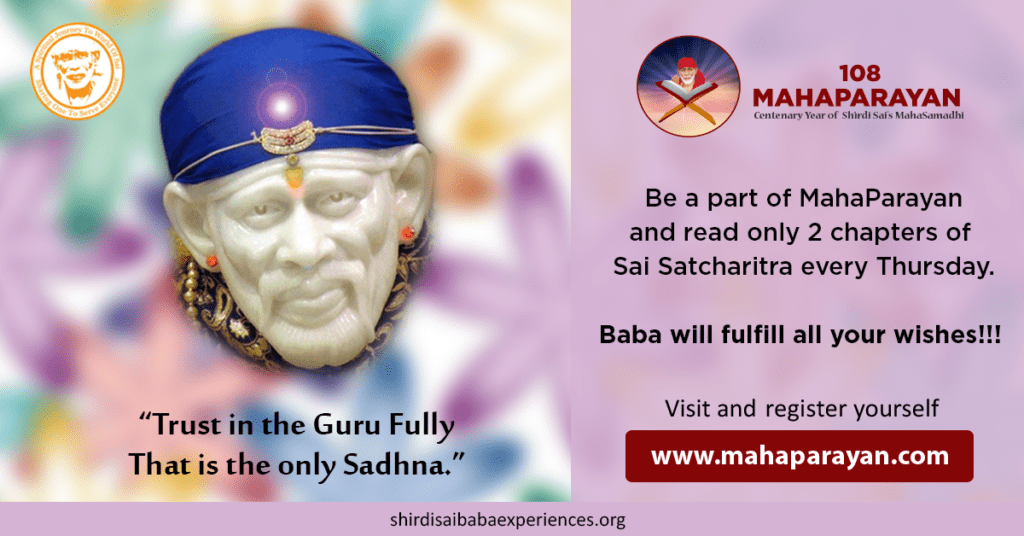 Nee Shirdi Sai Baba Devotee from India says I want your prayers to help me cure my PCOS acne. I am suffering every minute because of it. Please, Baba, help me. I feel very bad as soon as I wake up. I feel embarrassed and sad seeing my face. I never go out because everyone asks me about my acne and it hurts me. Please help me, Baba.
More from SaiYugNetwork.com
© Shirdi Sai Baba Devotees.com – Member of SaiYugNetwork.com