Sai Baba's Miraculous Guidance: Overcoming Postpartum Anxiety and Health Issues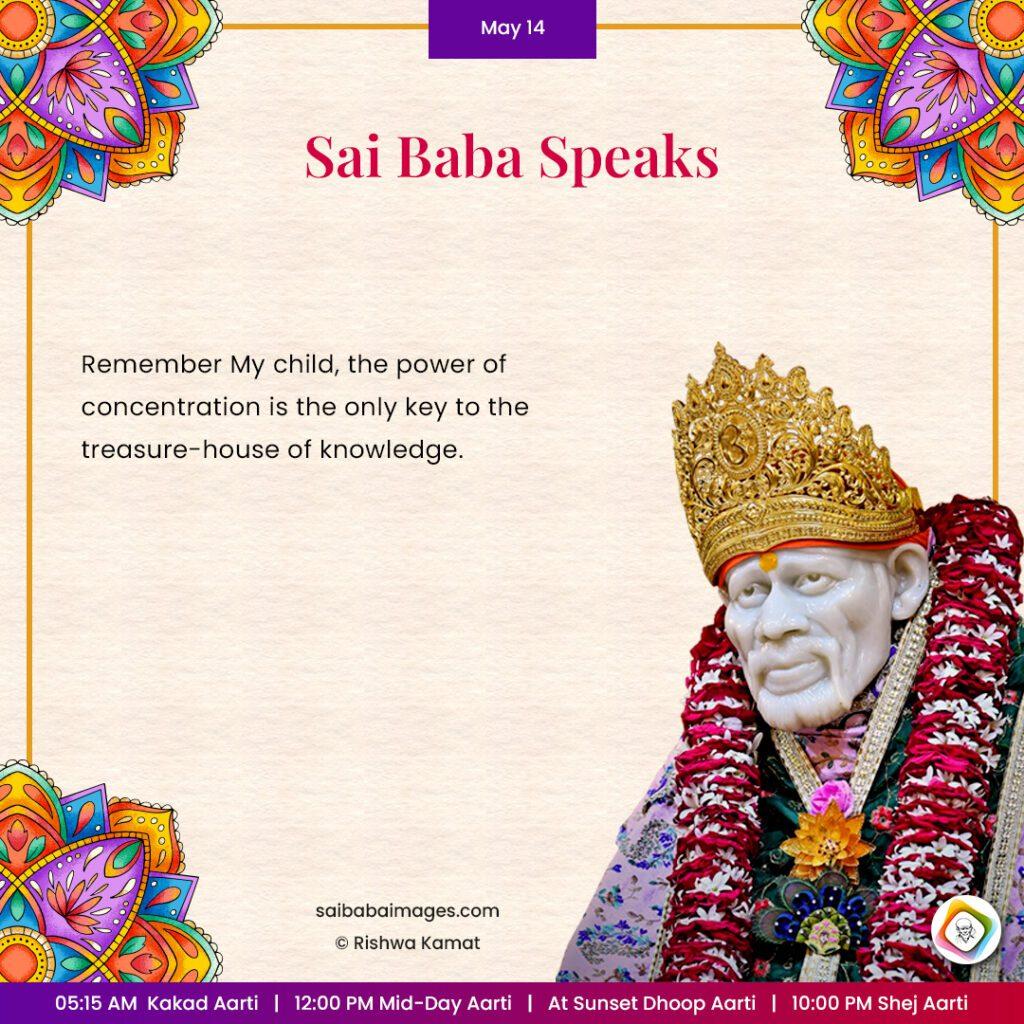 Anonymous Shirdi Sai Baba Devotee from USA says: From the time my dad received Baba's picture as a gift from his manager, we were driven to Baba, repeatedly encountering his miracles. After I got married and came to the US and delivered a baby boy, I went into postpartum anxiety. My mind kept thinking, "What will happen to my baby if something happens to me? What will happen to me if something happens to the baby?" I kept dwelling on negative outcomes and felt an impending sense of doom. It escalated to panic attacks and breathing issues at one point. I went on meds and therapy. All this while, my only solace and ray of hope was Baba. I kept praying to Him to help me swim across this overwhelming pain and mental agony. I read his Sat Saritham and started doing the 9-week Vrata.
As a side effect of the medication and anxiety itself, I developed GERD, acid reflux, and gastric issues, which led to me having to do an endoscopy. During this time, my husband was also away from work, making life even more challenging for me as I imagined life-threatening diseases. Finally, I told Baba that I would continue to read about Him and his stories, do the 9-week fast, and write about it here, but only if I received an all-clear report from my doctor.
When the results came, they showed nothing as bad as I had thought. The condition is very much manageable with diet and medication. I am also recovering from both anxiety and gastric issues now. Baba walked me over the bridge, inch by inch. I am forever indebted to Him and His miracles. He guides me on what to watch, what to eat, and how to take care of my health.
Sai Baba's Grace: A Job Seeker's Journey To Success
Anonymous Shirdi Sai Baba Devotee from USA says: Om Sai Ram, dear devotees. I want to share my recent experience of getting a job opportunity. I have not been happy with my current job and have been looking to get a stable job. There is a lot of stress created in my current job. I found a very good opportunity and couldn't imagine if I could even get selected for the interview. But due to Sai Ma's grace, I got the interview calls, and after the final interview, I felt happy that I could reach here, but I wasn't very sure if I would get the job.
The next day, I got a review from one of the interviewer's colleagues that I am not shortlisted. I burst into tears and cried. I was very disturbed and went to sleep, remembering Sai Ma. Suddenly in my mind, Baba said, "Remember that chapter from Sai Satcharitra where one person applied for an exam without much preparation, and everybody believed he would not pass the exam. But with my blessings, he was able to clear the exam. So when you have my blessings, why are you worrying so much?"
I stopped crying and felt happy and believed that no matter what if Baba is with me, I will get this job. And within an hour, I got the HR call for the offer. By Baba's grace, I am going for this job. Baba, please bless me; the hiring process goes smoothly, and forgive me for my mistakes/sins. My personal life is so stressful; please make it happy. Anant Koti koti Pranam Baba aapke Charon mai. Please, Baba, bless everyone with good health and happiness. Shraddha and Saburi. Om Sai Ram!
A Divine Connection: Sai Baba's Blessings Bring Miraculous Recovery
Anonymous Shirdi Sai Baba Devotee from USA says: Om Sai Ram. Thank you, Hetalji, and the team for this beautiful site that connects millions of Sai devotees. Reading devotees' experiences on this site brings so much peace and confidence.
My day starts and ends with Sai Baba's name and prayer. He is everything to us. Thank you, Baba, for always taking care of us and showing us the path to lead a meaningful life.
My niece is currently staying with my parents in India, and when I called Mom, she said the baby is down with a fever and a cold, and she is not taking proper food and milk. I was worried for the small baby and prayed to Baba to cure her immediately, and I will post the experience here. When I called my mom the next day morning, my niece was playing with mom, and she was pretty active. I also saw that she was drinking milk and was happy to drink and play.
Thank you, Baba, for taking care of our every prayer. You always come to devotees' help when called with devotion. Bless all, Baba. Om Sai Ram Om Sai Ram Om Sai Ram.
Download Shirdi Sai Baba Mantra Book for Free
We invite you to download our 'Shirdi Sai Baba Mantra' book, which is a collection of powerful mantras that can help you connect with the divine energy of Sai Baba and seek his blessings. We hope this book serves as a valuable resource on your spiritual journey and brings you closer to the love and grace of Sai Baba.
Miraculous Blessings: Sai Baba's Help For A Family In Need
Anonymous Shirdi Sai Baba Devotee from India says: My many experiences have already been published, thanks to the team. Let me share my recent experiences:
My wife was not well. Despite taking medications, she wasn't feeling alright. As she was a working lady, I was worried. Then I sincerely prayed to Sai Baba to cure her as early as possible, so she could go to work. I promised to post the same here. Miraculously, the next day, she became alright and went to work. Thank you so much, Sai Baba.
Next, my son fell ill. He is a college-going student and had important assignments, so missing class was not an option. Once again, I prayed to Sai Maa to help and cure him, and I vowed to post the same on this blog. With the blessings of Sai Maa, he became alright and went to college the next day as usual. Thank you, Sai Maa, for your kind help.
Please Sai, always shower your blessings on me and my family. Also, Sarve Jana Sukhinobhavantu. Om Sai Ram… Om Sai Ram.
Miracles And Gratitude: A Journey Of Faith And Blessings
Anonymous Shirdi Sai Baba Devotee from India says: Penning down another experience after a few months into this blog, thanking Baba heartily for this opportunity. Incredible is His miracle that we got the amount from the party whom we thought would return our money. Even though there were a few deductions, the hard-earned money was back to us. It is purely due to the prayers kept to our Sai. Thanks, Sai, for making me read the Ram Navami chapter on the day of Ram Navami 2023. Also, you helped me in finishing the Pooja and blessed me with Sri Ramji's darshan. I am traveling to the US next week. Please make my travel as smooth as possible. You know the prayers that I have kept for you. Please help me out in those situations.
Lost And Found: A Mother's Faith In Sai Baba
Anonymous Shirdi Sai Baba Devotee from the UK says: My mom misplaced her mangal sutra at home and was unsure where she lost it. She searched everywhere but could not find it. She was very much worried and kept praying to God. Even I prayed to my Sai Baba. By the next day, she found it inside the home. Sai is there to help us and look after us. Thank you, Saibaba. Om Sairam.
---
More from SaiYugNetwork.com
© Shirdi Sai Baba Devotees.com – Member of SaiYugNetwork.com