Udi Cured The Pain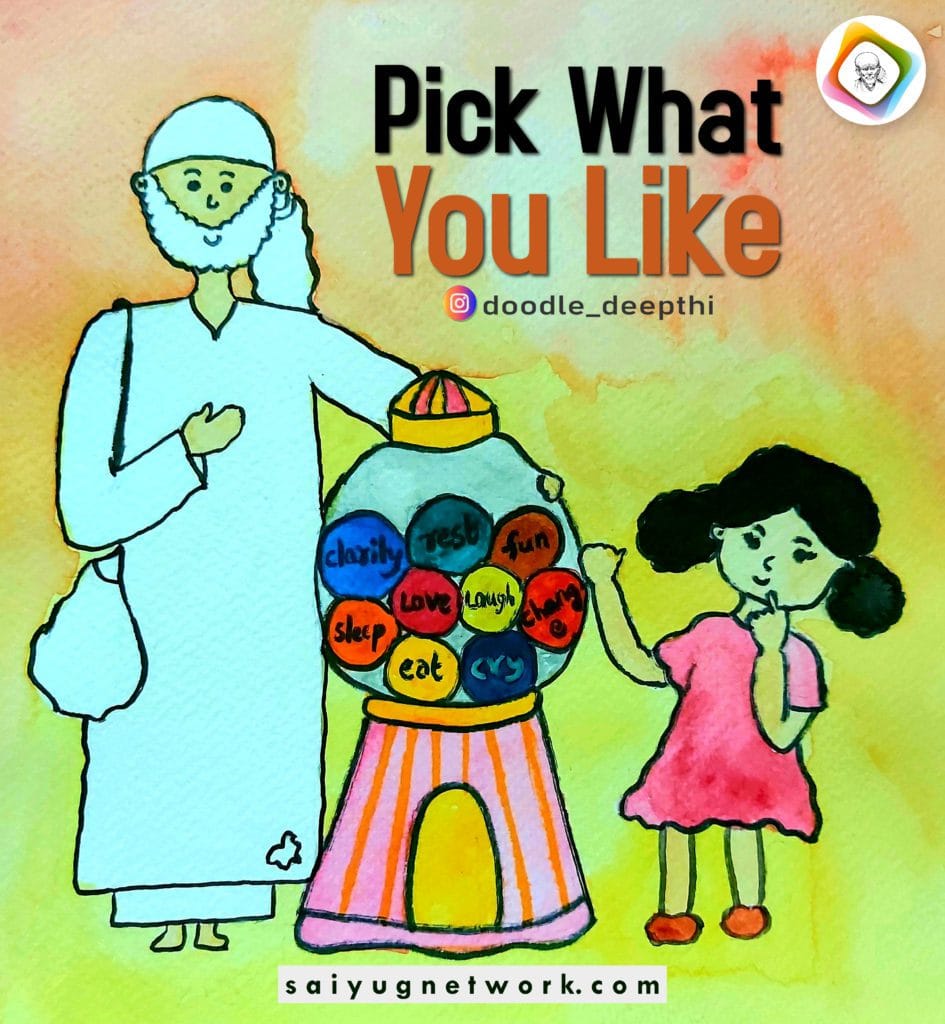 Shirdi Sai Devotee Sunitha from India says: Baba helped me get relief from pain in my left arm which I got at midnight.
Thanks to the team for giving devotees an opportunity to share experiences which helps other devotees during their distress time and thus increase their faith.
Coming to experience, last week before sleeping I had a slight pain in my left arm and shoulder. I applied a pain balm and slept, assuming that would remove the pain by morning. But suddenly around midnight the pain in my left arm, shoulder and upper back increased and became pretty unbearable. I woke my husband to the fact that I have severe pain. Then he said that he would get a hot water bag for pain relief. While he was getting it ready, I asked him to apply Udi on my arm and give some of It in water. As soon as I drank, I could feel some kind of crawling feeling on my left arm and the pain reduced by more than 50%. I got scared if it could be a sign of a heart attack, due to my unhealthy lifestyle during these Corona times as I don't go out at all. 
I prayed to Baba and asked my husband for Udi, though my periods were going on. I believe Baba is all about our faith and not about body impurity. I had a peaceful sleep keeping the hot water bag under my arm. I had mild pain again the next day. But it got completely cured on the third day. I also started some healthy habits from that day. Thanks to Baba for getting on the path to being healthy.
Baba, please forgive me if I have written anything wrong. Baba is everything to me. I can't imagine life without His presence. I can sleep peacefully without many worries as I believe that He will take care of everything. May Baba strengthen my faith and patience to get closer to Him in this lifetime. Om Sri Sainathaya Namaha.
Thanks To Baba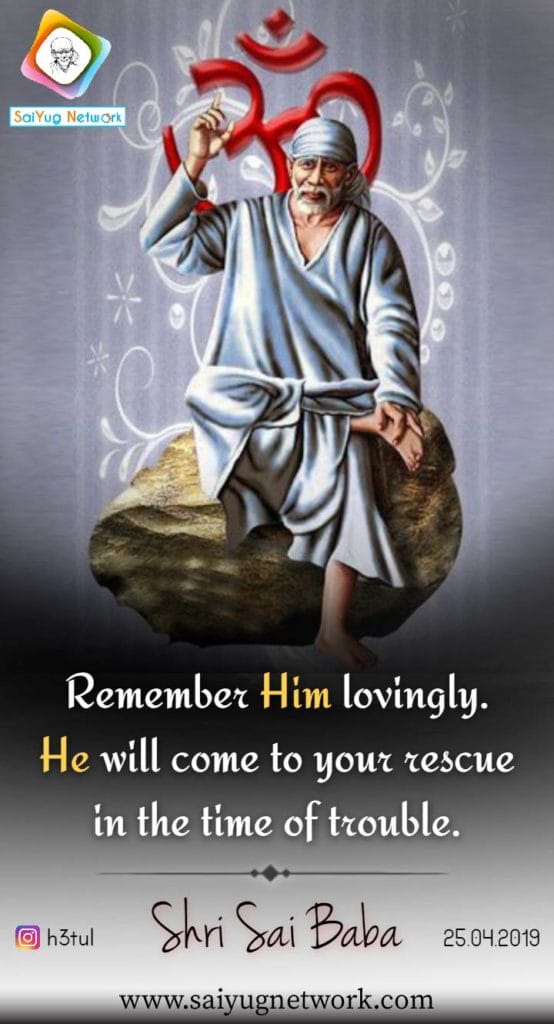 Anonymous Shirdi Sai Devotee from India says: Dear Hetalji and team, thank you for providing us with this divine platform. 
Dear Baba, thank You so much for helping my friend. She was worried about some things and she had asked me to pray. After I prayed to You, she said that things seemed better. Thank You for always listening to me Baba.
Thank You Baba for helping my mother to feel better. When she started complaining about her chest pain we both got worried but thank You Baba as she recovered by next morning and it was nothing serious.
Thank You Baba as my computer started working after I applied Udi on it. It always helps me Baba. Your Udi is our saviour. Praying to You gives us strength and You are always there for us.
Thank You Baba as the call with my friend went fine and I received a positive message from my friend. Thank You Baba for helping me to get a reply from my friend. I was very worried. You are always there to help me. I feel helpless without You. Om Sai Ram. Om Sai Ram. Om Sai Ram.
Sai Baba's Miracles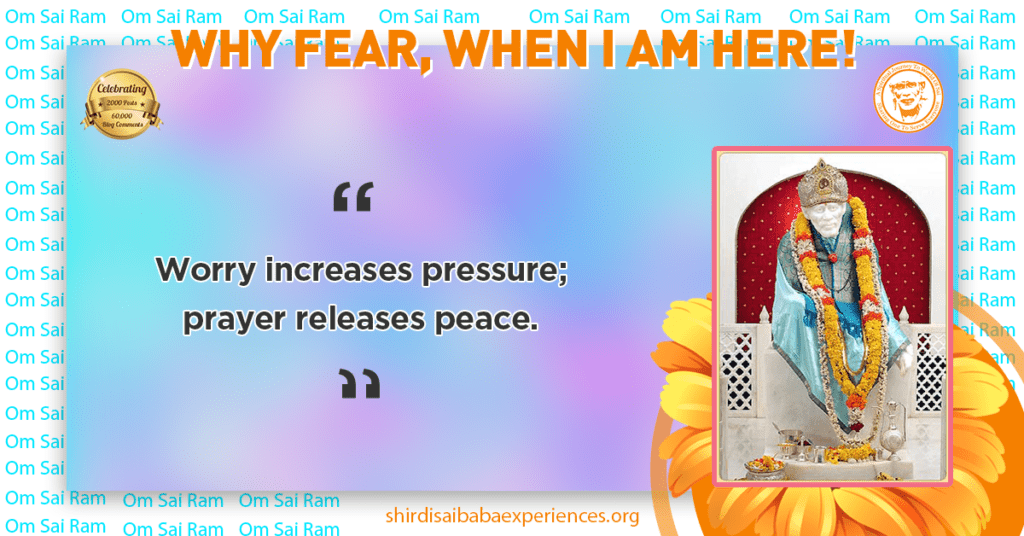 Anonymous Shirdi Sai Devotee from India says: I am an anonymous devotee of Sai Baba from India. Thank you to all who are maintaining this blog.
My mom was doing physiotherapy for her hand as she had undergone a surgery. That day she said to me that it was painful and also a lot of swelling was there. We were really worried about her. I prayed to Baba to reduce the pain and that if it reduced then it meant that I should post it on the blog. So by next morning she was fine. Thanks a lot Baba. Please take care of her.
Also for several days our car has been suddenly getting locked even though we unlocked it so many times. I prayed to Baba regarding this and always helped me to get out of the car safely. Thank You so much Baba. Always protect my family and please solve my health problems. Please protect my Amma and my relatives who are suffering from Covid. Please recover them. Om Sai Rakshak Sharanam Deva. Om Shirdi Vasaya Vidhmaye Satchidananda Dhimayi Thanno Sai Prachodayat.
Baba's Timely Help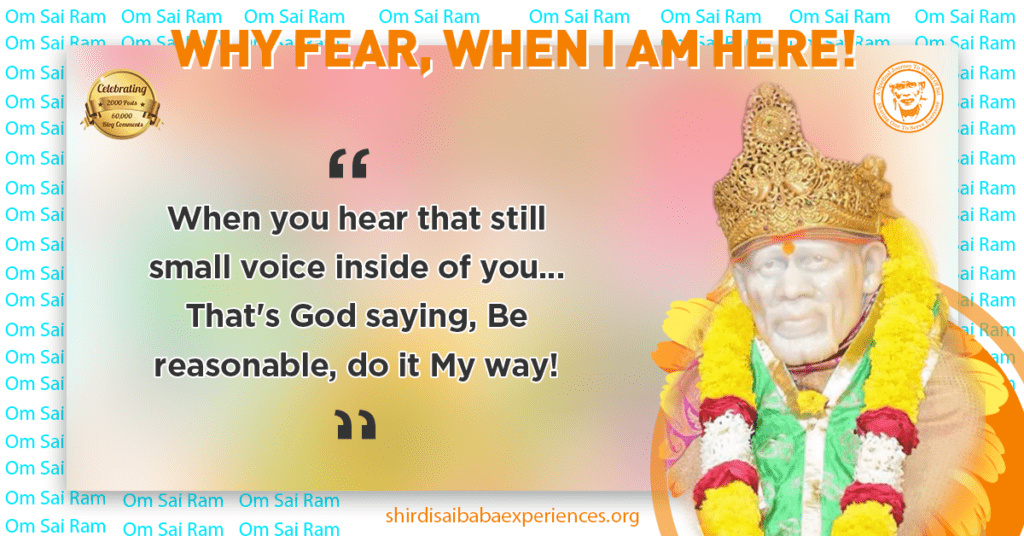 Anonymous Shirdi Sai Devotee from India says: I want to be anonymous. My sister was suffering from kidney stones. Her pain was unbearable and she was not in a condition to be operated on. I prayed to Baba and gave Udi. After a few days the kidney stone was out of the kidney automatically. I love You Baba. Please be with us always and shower Your blessings on us

I had a fight with my brother and he was not answering my calls. I thought we were never going to talk again but suddenly he called back and I was surprised. Few minutes back I was in so much anger and was typing a message to him with anger but was unable to send the message. Within seconds I got the call from my brother and everything was sorted out. I noticed Baba's sign of not getting the message delivered and getting a call back from him. It was all His timely plan of action.
Sai Kripa
Anonymous Shirdi Sai Devotee from India says: I am a small Sai bhakt who would like to share my experience of Sai Kripa.
Thank you team for giving us an opportunity to share our thoughts. I was not well recently due to excess work. As a result I fell down sick and had a fever. My mother was very worried but she too believes in Babaji unconditionally and knew that He would make me fine. I had Udi water and medicine and I was fine in two days. In these difficult times Babaji please save everyone. Sarvjan Sukhino Bhavantu. Om Sai Ram.
Sai Is Wish fulfilling Kalpataru Tree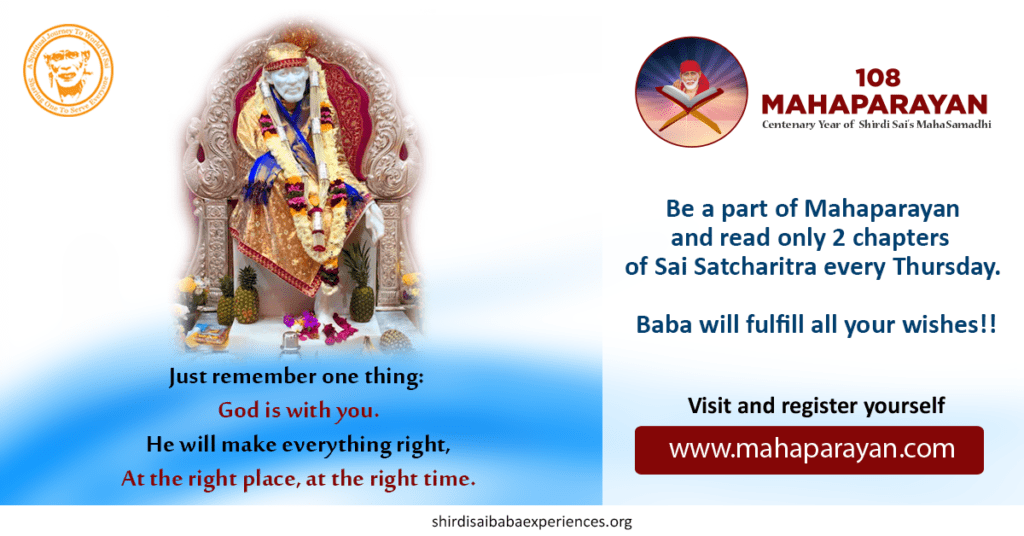 Anonymous Shirdi Sai Devotee from India says: I am a small devotee of Sai whose many experiences were published on this blog. Thanking Baba is beyond our limits as He has done unbelievable miracles to all of us and is still doing it. He made my wishes come true this week by making me pass with a good score in my foreign language exam and also giving a negative in the RT-PCR test.
Also would like to thank the entire team maintaining this site. Once again I would like to mention that this site is nothing but a miracle, it's a portal to communicate with our Sai. All wishes come true if you truly pray to our Baba and also share your experience here.
More from SaiYugNetwork.com
© Shirdi Sai Baba Devotees.com – Member of SaiYugNetwork.com