Sai Baba's Miracle For An Official Presentation
Anonymous Shirdi Sai Devotee from India says: Hi Hetalji, Thank you for compiling all the experiences and sharing with the devotees. It stands as a modern day Satcharitra for us. I have been a Sai devotee for the last 15 years.
I had to prepare for a presentation for a client and could not prepare well due to health reasons. I worked on the presentation with the help of a few team members and was only confident for half of the presentation and the other half I was not confident. I had prayed to our Sai to somehow help me to get the meeting cancelled, but the presentation had to go on. I just prayed to Sai and got onto the presentation.
The entire first half of the presentation wherein I was confident went smoothly and was almost on the last slide of the first half of the presentation. Here was the wonder of wonders! The client stopped the presentation and said that the time was completed for the presentation and the second half needed to be done in a separate meeting after a few weeks. I was thanking our Sai profusely for this miracle that He gave me the additional time for preparing and ensured that the presentation went well, as well.
Why fear when Sai is beside us. Keep faith and trust Him and He will lead you in the right direction.
Gratitude To Baba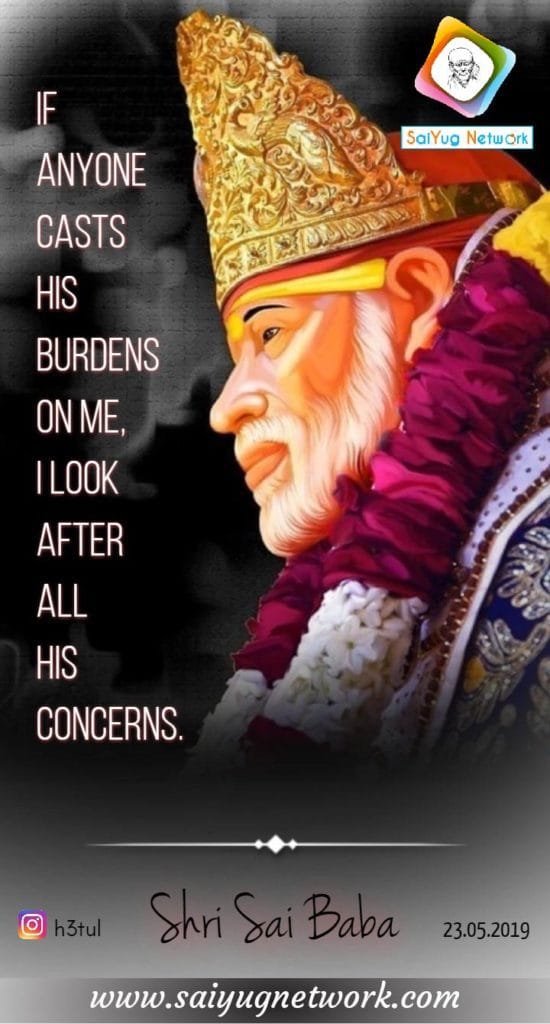 Anonymous Shirdi Sai Devotee from India says: I am from India. I thank the entire team for this noble work.
Om Sairam! I thank You Baba for sending a cook to my house as I had prayed for it repeatedly. I pray to You that she should be a good person as You know how the previous ones used to torture us. Baba, You once again saved me from death. I was about to fall from steps which would have caused me serious head injury.
Baba, kindly forgive me if I have forgotten Your other blessings, as it is a human brain which makes errors. Kindly decrease my temper Baba, as I have a habit of immediately reacting to lies, injustice and cunning nature, but in doing so I am always targeted. My straightforward nature is inviting too many troubles for me. Kindly save me from the wicked people Baba as You have told me that I am surrounded by wicked people in Question and answer session.
Baba, You know my major problems, kindly solve them and render justice to me. I know Your miracles are unfathomable Baba but still save us from the evil people. Om Sairam!
Sai Helped In Getting Document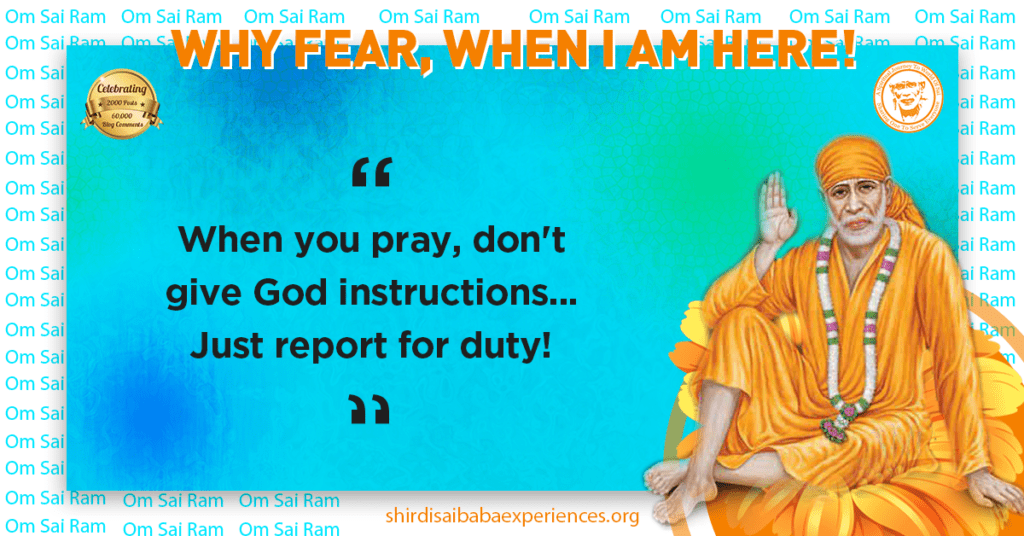 Anonymous Shirdi Sai Devotee from India says: I am a Sai devotee and pray that all devotees have complete faith in Baba and surrender themselves to Him wholeheartedly.
I would like to thank the team for doing a spectacular job of maintaining the site and bringing so many devotees to share their experiences.
I would like to share my experience which I had promised. I had bought my scooter from Jharkhand to Odisha and had got my NOC from RTO. I got hold of a consultant who promised to do the needful for the transfer. In the month of February I gave the document but till July end he went on telling me that the work would be done but didn't do anything.
I was very tense as I had given my original documents to him. I went on praying to Baba to do some miracle and get my documents back from him. I am happy to inform that he finally agreed and returned my documents. Thank You is a small way of thanking the Lord. I have no words to express my gratitude. Bow to Sri Sai peace be to all….!
Thank You So Much Baba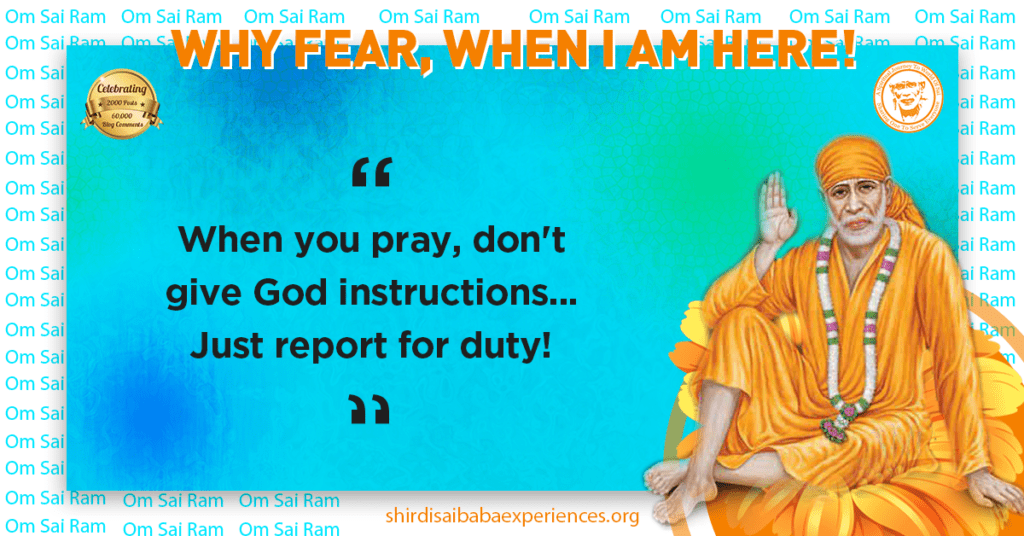 Anonymous Shirdi Sai Devotee from India says: Om Sai Ram to all Sai devotees. Thank You to the team maintaining this blog.
Om Sai Ram. Thank You so much Baba for all of Your help this morning. I had prayed to Baba to help me with a situation that I was very nervous about. I prayed to Sai Baba that if it went well then I would post the experience today itself. Yes our Baba helped and I cannot even believe that He made it so smooth. Beyond thank You Baba. Love You always. Please help with the other thing as well. Thank You for all of Your help.
Sai Rakshak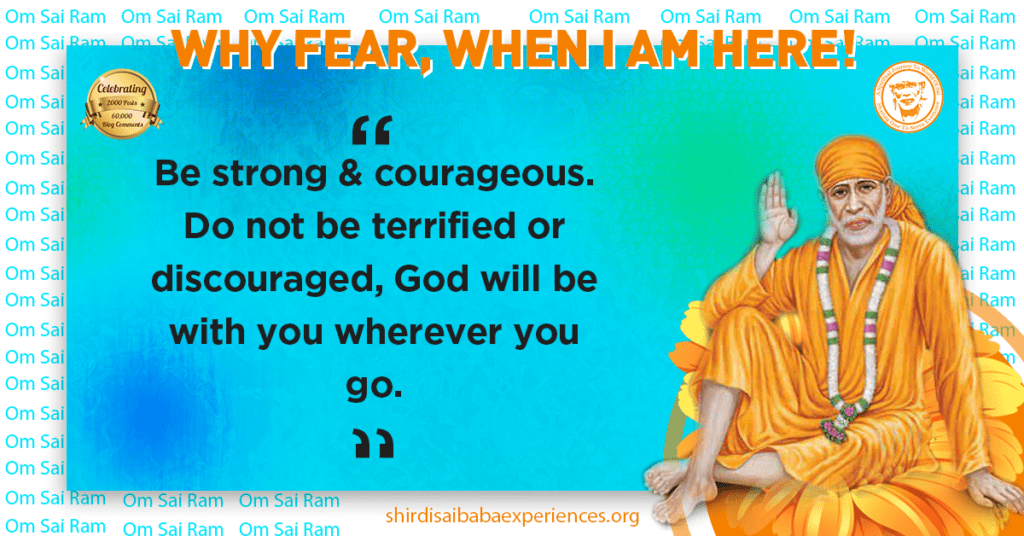 Anonymous Shirdi Sai Devotee from India says: Sairam to all devotees. Last Monday my father had a mild fever and cough. We all got tensed. I prayed to Sai to recover my father's health. I promised Baba that I would post my experience here. I then applied Baba's Udi on my forehead and had Udi water. 
After that day my father's health started recovering. Now he is completely fine. Thank You Baba. You are always the Rakshak (Saviour) to Your devotees. Thanks to Your team Baba.

Regards,
Sai devotee
Experience With Sai Baba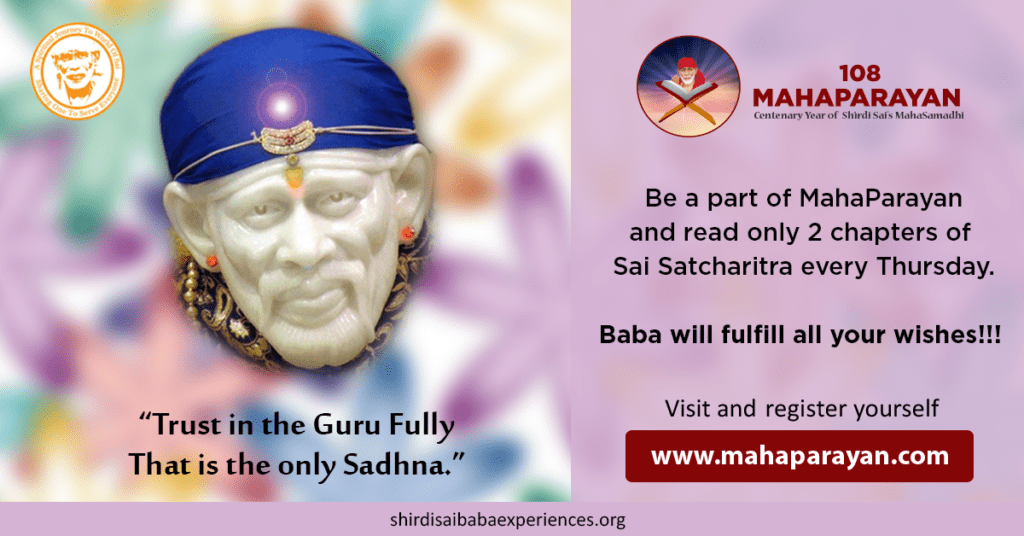 Shirdi Sai Devotee Maheswara from India says: My Name is Maheswara. I am working in an IT field. I had few experiences in my life. Recent experience is that I was trying to fix one of the issues related to my work but it didn't get resolved. Then after praying to Baba, the issue was resolved immediately. Thank You so much Baba. Please help me to sell my house at a proper price.
More from SaiYugNetwork.com
© Shirdi Sai Baba Devotees.com – Member of SaiYugNetwork.com