Sai Baba Is Most Merciful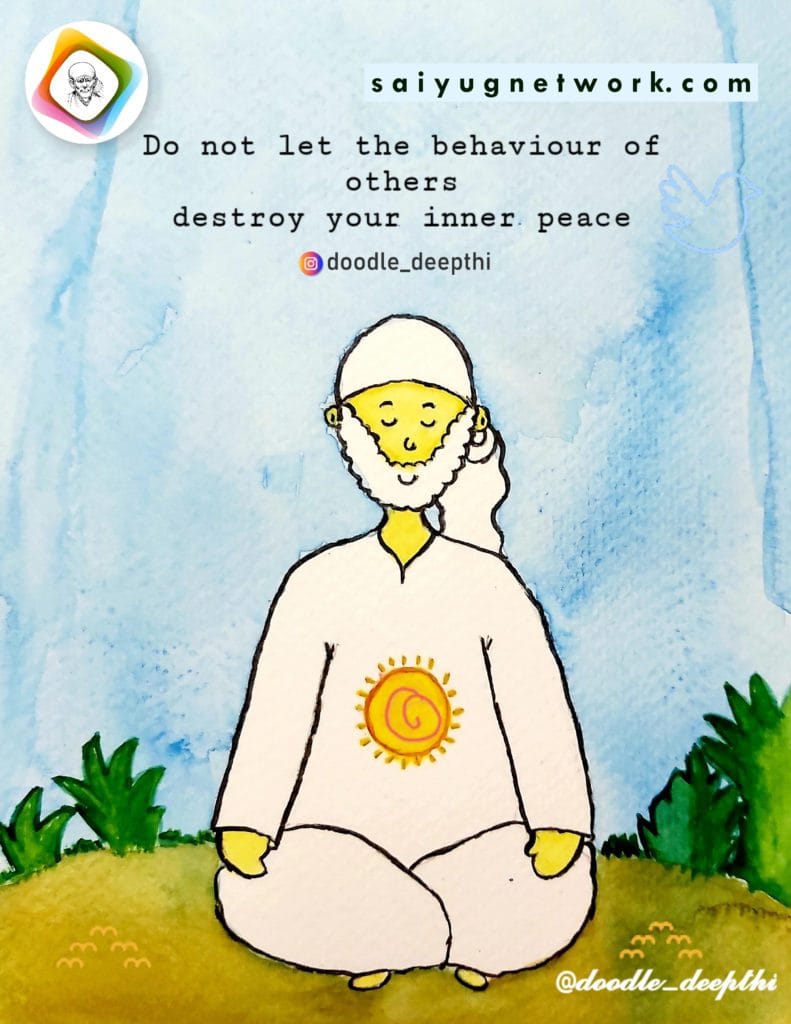 Anonymous Shirdi Sai Devotee from India says: Om Sairam. Thank You Baba for everything. Thank you Hetalji for this divine platform – The Online Satcharitra.
I am very sorry Baba for the late posting. I have already forgotten to post so many leelas of Yours. You remind me and I will start typing.
Every little thing or problem that I could not overcome when I prayed to Baba and promised to post here, it was done. The problems were big like debts that were given were recovered to some extent unexpectedly, health issues were solved, uneasiness was taken care of, small fights or misunderstandings were resolved as well as small like finding the keys or missing things like books, batteries, phone, charger, money, envelopes, clothes, gold or diamond jewelry, kitchen articles, bed sheets, toys, medicines, Baba's clothes, baby's clothes, and whatnot. Surrender, a prayer, and a promise to Baba to post here would solve it. He also fulfilled some wishes like visiting Shirdi and achieving some desired goals related to work and health too. He took care of unwanted charges to be paid by me by reducing them and many more. He saved me from panic situations and prevented me from getting scolded. He helped me to complete things in time and helped me a lot with difficulties. He even helped my children recover from sickness. He also calmed down my son when he was extremely angry or anxious. He helped me several times to put my baby to sleep. He also helped me to reach time for certain places. He took care of problem-causing things and events. He fulfilled the wishes that I had asked for. Although it all was solved and taken care of by Baba I failed to post here. 
One day I prayed to Baba that I am sorry for not being able to keep up my promise to post. I then prayed that if my father would get a tenant then I would surely post all the posts here. Baba played His magic and my dad got a tenant which was pending for a long due to the pandemic. Even though Baba did it I failed to post it here. Then for some reason, the tenant got canceled. Again I prayed to Baba for the same thing with the same vow and apology. Then again my dad got a tenant, a token of Rs. 5000 was received but I again failed to post here. Then again due to some unfortunate incident in that tenant's family, he had to move back to his old place. That tenant apologized and said that we could keep the token amount. The broker also insisted on the same. Then my mom said to dad that we should not take undue advantage of anybody's situation, Baba will take care of us, and told my dad to return his token of Rs. 5000. My dad then told her that he too was of the same opinion and they returned the token. I felt so proud of my parents and their teachings to me too. Then again I prayed to Baba for the same with the same vow. 
After a few days, my dad got another tenant but he was just for two months for his treatment. The rent for both months was transferred in advance. I think the agreement was not yet signed and we got another better offer from another prospective tenant and he would be there for a minimum of 11 months. Needless to say, adhering to some life's principles, my parents went ahead with the first tenant (two months) thinking that Baba will take care. I again felt so proud of my parents. This time I had decided that I would post here no matter what. I still could not post. 
I then lost my gold bangle. I had gone for a bath and my daughter took my bangle for playing. When I wanted to wear it after the bath it was not there. I had understood that since she is awake there is no one who could misplace it other than her. I promised Baba to post all the posts here. I told my husband and he said that he had seen her playing and so he had kept it near the TV. My son too said that he had seen it near the TV. So when I went there and checked to my utter disappointment it was not there. My son and husband came and checked with me it was not there. When I asked my innocent two years baby she said that she had not taken it and she doesn't know. We checked every place, every room, bathroom, toy room, her toys, blankets, and what not multiple times but in vain. I again prayed to Baba with a promise to post it in the coming week and said that if it was all His Leela then I should find it. When I had lost all hopes I saw something shining. My bangle was lying in front of the toilet passage under the foot mat. Only a small corner of the bangle had popped out. It was a designer square bangle with hardly 0.1mm thickness and yet I could not spot it.
This time I was firm with my determination as today was the last day of the week that I had promised to write. I had decided to write it yesterday night itself but could not. I was short of time to go to the parlor for waxing and so did it at home. Although it was done, I had an extreme burning sensation under my arms. It was hurting and I was in a lot of pain. I was worried that it should not create some pus or boils due to so much summer heat over here.  Then chanting Baba's name I applied water there and prayed to Baba to heal it and promised to post here.
Yesterday night when I asked my dad about the next tenants he said that he had already got but the rent was less than before. I know Baba is testing us but He would do so much good unexpectedly that we would be overwhelmed with joy for His benevolence and mercy. Thank You Baba for everything You have done, for everything that You do, and for everything that You will do in advance. Please take care of my parents, their health, and their financial issues. Let them live the best life of their last innings (a few decades at least). Fulfill all their wishes! I beg You Baba and do guide me on what I can do for them. Thank You, Baba. I love You. Koto Koti Koti Koti Pranam to You, Baba. Thank You so much, Baba. Sorry if I have missed writing something. Jai Sairam!
Dear readers, please fulfill the promises that you have made to Baba and even others. Baba is watching over us every moment. He can change everything for the better in a moment and vice versa to teach us some values. also if you have forgotten to post here do post it and it will definitely add some light for others. Baba too will bless you. Om Sairam!
Sai Baba Is Always With His Devotees
Anonymous Shirdi Sai Devotee from India says: I am a very small devotee of Baba from India.
Om Sai Ram Hetalji. Please keep me anonymous. Thank you Hetalji for this blog, your blog is one of the biggest reasons that devotees can never lose faith in Baba. Thank You so much for bringing a smile to all of our lives when we read the experiences. Thank You for helping us not give up and have full faith and patience in Baba.

Today I would like to share a few of Baba's leelas with me and how He assured me that He is always by my side wherever I go. Hetalji, please forgive me if there is a mistake here, and please feel free to edit it wherever you want. 
I am a very small devotee of Baba and I am still at the learning stage of devotion towards Him. Baba pulled me towards Him in 2012 when I had a wish in my heart for my son's admission to a particular school and I think I have shared that experience of mine with you all earlier. There are lots of experiences and leelas of Baba that I would like to share with everyone as and when possible. For now, there are two amongst many that probably Baba has chosen Himself to be shared.
Now coming to his recent leelas with me. We have settled abroad for a long time but due to my husband's job, we had to come back to India. Abroad where we lived we had a Sai Baba temple where we would go for aarti and darshan whenever possible. So while coming back to India, all the time I had a sadness especially because I knew I would not get my Baba's temple near to my house (I have lived all my childhood in this area and I knew there was no Sai Baba's temple there) and I will not be able to get the privilege of His Aarti and darshan frequently then. 
The day we arrived in India the next day in the morning I went for a walk and saw my Baba's temple which was recently made just 10 blocks away from my house. I was so happy because here I could go every day to Aarti and Darshan. Then as fate would have it we again got transferred to another city but I wasn't worried as we were relocating to Mumbai and somehow I knew Baba will be there as well and He was. 
After some time we again got our transfer to another city but this time it was a bit far away from the main city inside a village area and so I was sure that there will not be any Baba's temple nearby and plus it was a period of the pandemic so I would not be able to travel much. I started thinking in my mind that it was ok, I will continue my prayers at home as usual. But look at His Leela and His determination to keep His promise that He will be there with all His devotees wherever they go. One day I was just searching on my phone for a Sai Baba temple near me and to my surprise I found one not too far away from my place. I couldn't keep my happiness and excitement inside me and I immediately went to the temple. I was really surprised to see that it was actually a big temple with a human-size divine idol of Baba and there was so much of glow and light illuminating from Baba's idol. I was literally mesmerised by its beauty and radiance. I had tears in my eyes and to top it all they had Bhajans every Thursday in the temple along with Annadanam and at least 500 people visit the temple every Thursday. I felt really lucky that Baba gave me a chance to experience His leelas and in such a manner.

I would also like to write about the divine power and strength of Baba's Udi. During the lockdown I suddenly started having pain in a particular place and I noticed a lump growing there. I got really scared and started praying to Baba. I prayed to Baba, "It is impossible for me to go to a doctor at this time so it is up to You to take care of me. I am leaving everything up to You Baba." I started having Udi mixed with water every day after doing His pooja and you won't believe the pain was gone in two days and the lump disappeared in five days' time. Udi really is the elixir for all of us for any kind of ailment or problem. Udi with utter faith in Baba is the cure. Baba saved me. I am sharing this experience with you all as promised to Baba. 
Baba, I know You are always with me even though I have not been Your ardent and obedient devotee but You have never left my side ever. I am really, really lucky and grateful to You Baba for everything that You have given me. I am sorry for all my sins. Baba, please do not leave me ever. You know now You are my father, my mother, and my brother. I do not have anyone standing beside me but You. But when I have You, who else do I need? Baba, I have been waiting patiently for another bigger miracle for a long and You know what it is. Please show me Your Leela once again, Baba. Yes I have full faith in You and I surrender everything to You. Please bless me always, Baba.
Om Sai Ram!
Thank You Sai Baba For Good Darshan Of Goddesses
Anonymous Shirdi Sai Devotee from India says: Hi All, Today I went to a temple near my place with my mom. As it was New Year, the temple was very crowded and it took four hours to see the Goddess. I got anxious as there was no proper system for managing the people and so it was very crowded. People even started pushing each other badly. So I prayed to Baba to disperse the crowd and make the journey smooth. Thank You Baba for fulfilling it. 
Please fulfil my marriage also as I went to the temple for this purpose only. Please relieve my parents from this pain. Please make my marriage happen with a good guy soon. Om Sai Ram!
Sai Baba Made The Trip Peaceful
Anonymous Shirdi Sai Devotee from India says: Please keep me anonymous. With Baba's blessings, our trip went on well. I had promised that I will share on this platform if our trip would be smooth. We had to visit our native place during Christmas vacation. We had to go to multiple places, visit different relative's places and some official work was also there. My husband is ill-tempered and gets angry easily with or without any reason. He also behaves very rudely at times. So, usually, our trips get spoiled on many occasions. This time also I was very worried about this, but with Baba's grace, nothing bad happened during this trip. We usually wonder which is more important: the Journey or the Destination. Baba says, "Neither Journey nor Destination, the most important is the Companion, with whom you are travelling. So, always keep good company (Satsang), avoid bad company, then only the journey of life will be joyful, peaceful and successful." Om Sai Ram. 
Sai Baba Helped To Cure Baby From Cough And Cold
Anonymous Shirdi Sai Devotee from the UK says: Hi all Sai devotees, I am one of the small devotees of Sai Baba living in Manchester with my family.
Coming to my experience, one night my baby was very cranky and I started taking the name, Sai Baba. Om Sai Rakshak Saranam and my baby just slept within seconds, which I think was because of Sai- the name power. Similarly, when my baby catches a cough and cold, I again take the name of Baba and he sleeps very well. Thanks, Sai Baba for showering Your blessings on all of us. Om Sai Ram!
Sai Baba's Help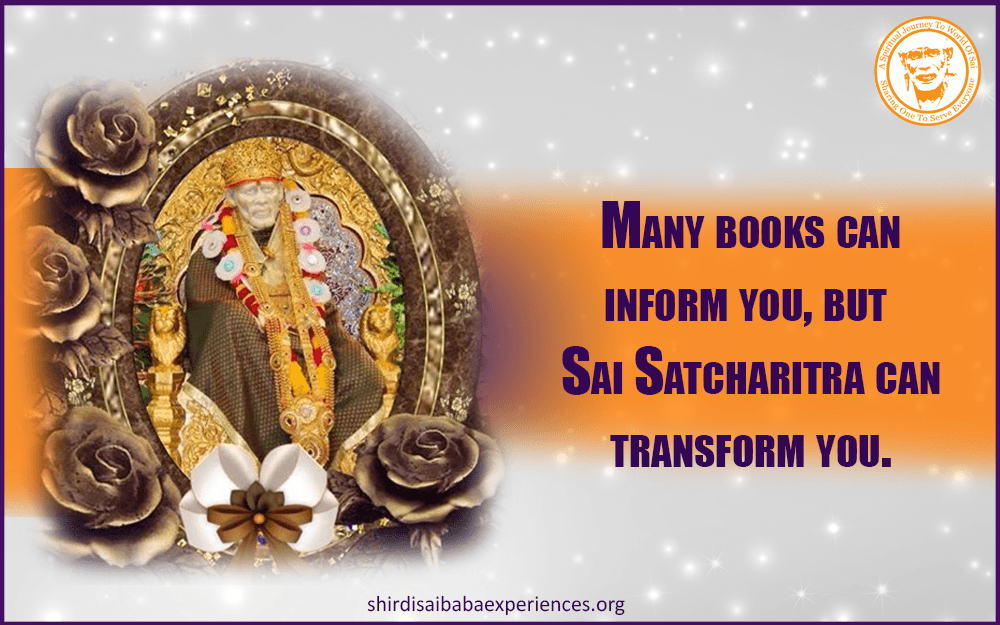 Shirdi Sai Devotee Athira from India says: Thanks a lot Hetalji for this site. Sai, I don't know how to thank You. Thanks a lot for Your help, Baba. Sorry for the mistakes from my side. Please forgive me Sai. Please bless and protect Your child, Baba. Please give me the strength to face every problem.
---
More from SaiYugNetwork.com
© Shirdi Sai Baba Devotees.com – Member of SaiYugNetwork.com