Sai Baba Is Saviour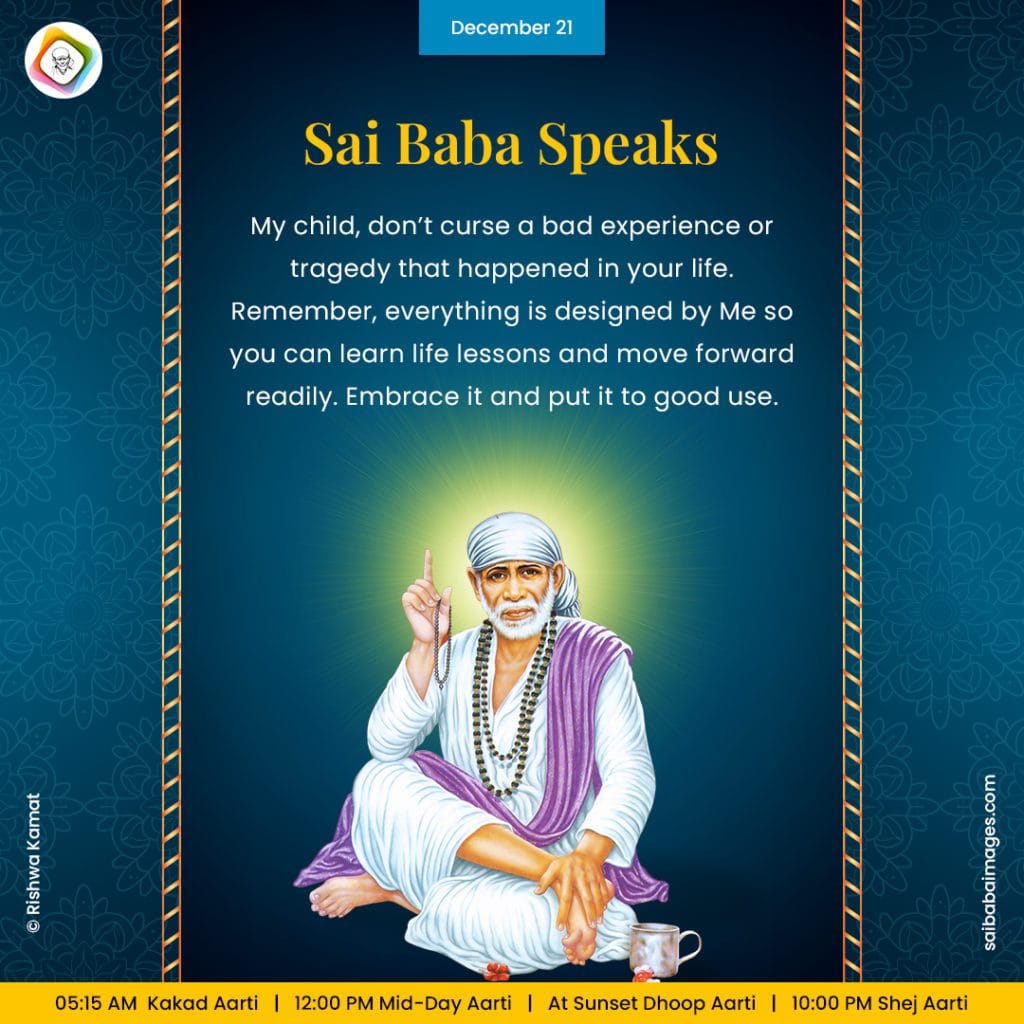 Ask Sai Baba – Sai Baba Answers from Dwarkamai
Anonymous Shirdi Sai Devotee from Malaysia says: Om Sairam to everyone. I am one small devotee of Sai from Malaysia.Thanks, Hetalji for giving us this platform to share our experiences.

I have been facing a lot of health issues since I got Covid in August of 2022. I've been a thyroid patient since the age of two.

Last week I went to see my medical doctor to check my thyroid level which was normal. My doctor was shocked when she saw me after three months as I had lost lots of weight. She suggested I go and see an oncologist which made me worried.

On the same day, I was having an appointment with a lung specialist for asthma treatment which I got after Covid. He suggested that I do some tumor markers tests.

So I decided to do a full blood count together with tumor markers on Monday. Before the doctor took my blood, I kept chanting "Om Sai Ram" 9 times. The doctor told me that the result would be out in 3 days' time. I was restless while waiting for my result.

On the next day (Tuesday), I kept on praying to Baba and I got Baba's message via Youtube not to worry and that Baba was with me. In the afternoon, it came into my mind to chant Om Sai Ram 9 times while I was feeding my daughter. Soon after I finished the chanting, I received a call from the clinic that the report was ready to be collected which was supposed to be ready by Thursday. By Baba's grace, the result turned out to be normal. Thank You Sai for being my Saviour.

However, my asthma is yet to recover and it has gotten worse since I got Covid. Hope I will soon get rid of my Asthma.
Thank You So Much Sai Baba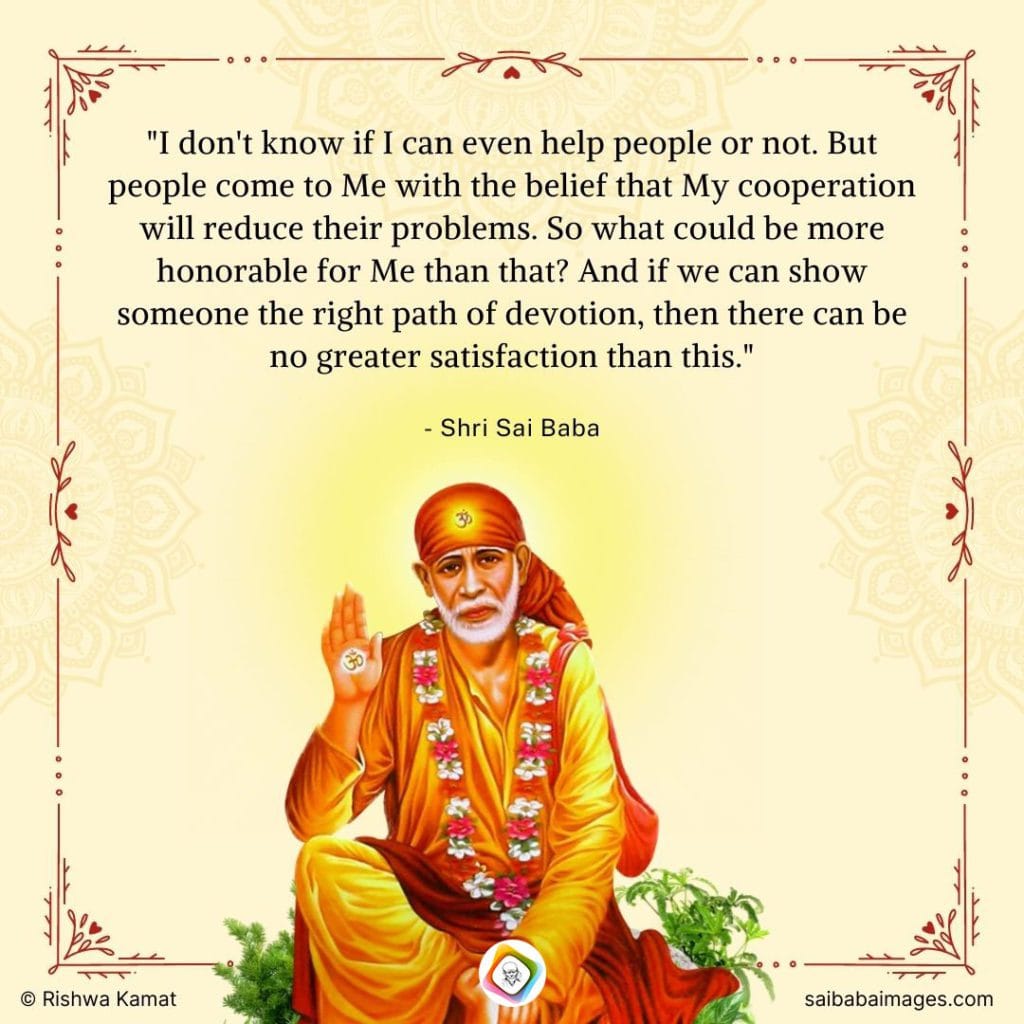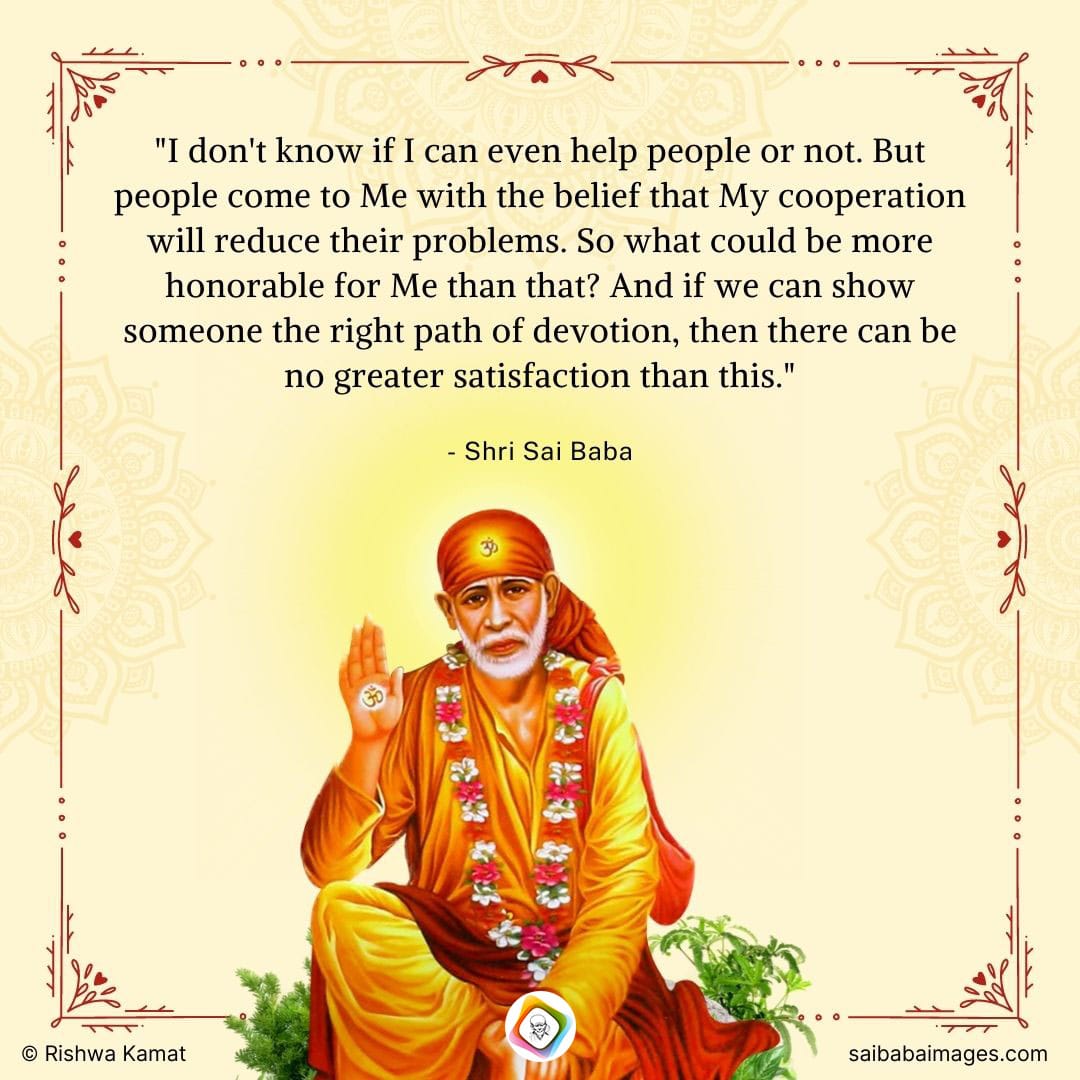 Anonymous Shirdi Sai Devotee from India says: I have been Baba's devotee for the last 10 plus years and Baba has shown me the right path.
Son's College – My son wanted to take the car to his college and I was very afraid as he does not have enough practice for driving. He and I drove the car 6 hours to his college and he has the car. We safely reached and he was driving. Baba, please stay with him and keep him safe when he drives and when in college.
Family – I was trying to reach my husband all morning one day and he was not responding. I got worried and prayed to Baba. My husband called me later and he was just busy at work and hence could not be reached. Thanks, Baba!
Travels – My husband booked the tickets to Europe and asked me to join him. It was a nice surprise, but I was afraid. Then with Baba's blessings, we had a safe trip and had a great time too.
Covid – Both my husband and I got Covid. I was really worried and prayed to Baba! Baba took care of us and both of us are on the road to recovery.
Please protect my family from Covid and bless my mom, sister, brother, and their families, my husband, and children with good health and peace of mind. Om Sai Arogya Kshemadaya Namaha!
If I have forgotten to share anything or if any of us have done any wrong, I truly apologize on our behalf.
Gratitude To Sai Baba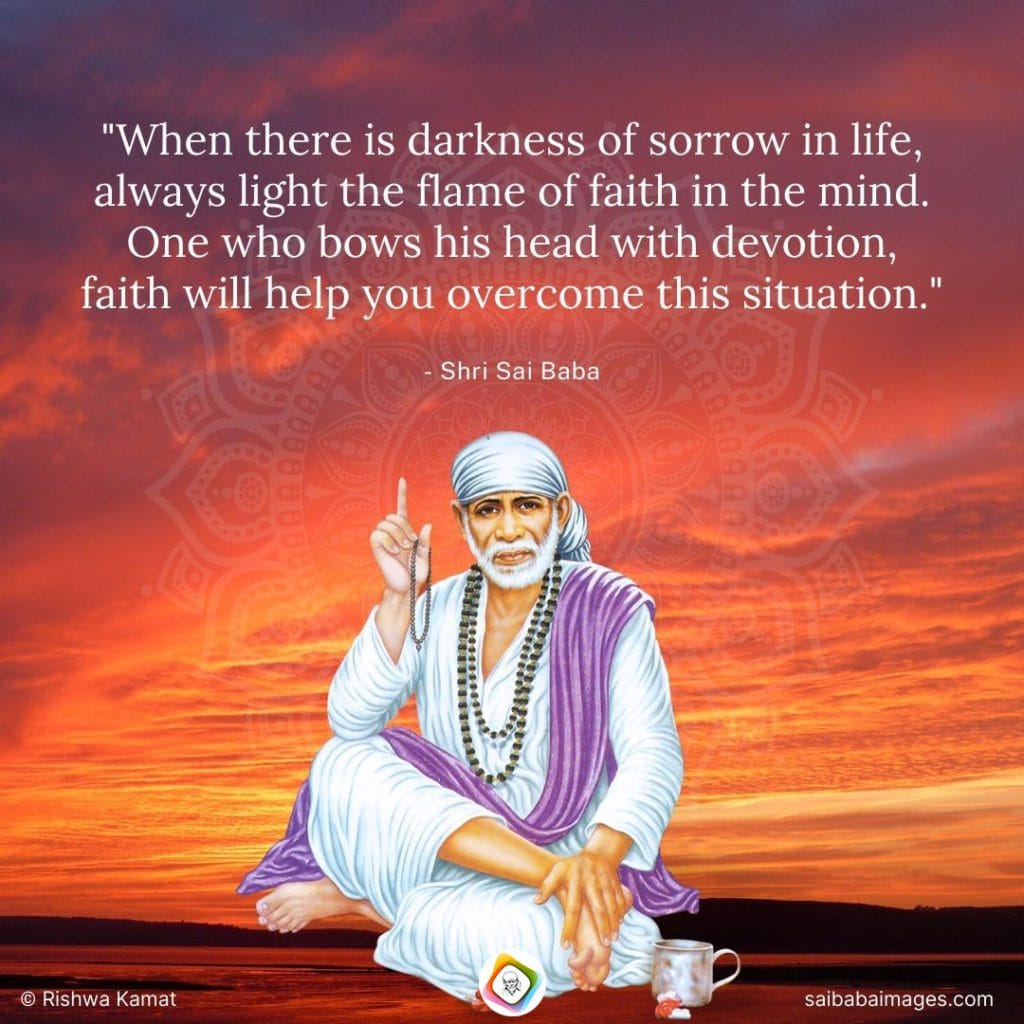 Download Sai Baba HD Images with Quotes
Anonymous Shirdi Sai Devotee from India says: Om Sairam! Baba, I thank You for everything.
Dearest Sai Ma,
Om Sairam.

I would like to share that today my father went outside. His scooty was not in a good condition. He didn't take his mobile along with him and didn't return for five hours. I was very panicked and asked Baba to let him reach safely. Thank You Baba as he returned safely. Sai Ma is complaining about some pain in his mouth. Please don't let it be anything harmful. Please bless him and make my parents healthy.

Another beautiful experience is me and my sister gifted one watch to my mother on her birthday. On the day when she went to work on the bus and reached the workplace, she found it missing. She checked and we thought that it might have got dropped on the bus and we would not be able to get it back. Though I don't want to trouble Sai Maa with everything, I prayed to Sai Maa to get it back. Eventually, my sister just told my mother to check in the folded umbrella that she was carrying with her that day and miraculously it was inside it. Thank You Sai Maa.

Even though I think You hear all the people's tiniest wishes also, why are You ignoring my trauma and tears, Saima? It has been so long. I am completely vexed physically and mentally. Please show some mercy. I don't even understand how I can lead my days.
Admission In Engineering College With Grace Of Sai Baba
Anonymous Shirdi Sai Devotee from India says: Thanks to the team for the wonderful website. May Sai Baba Shower His blessings on the team. Whenever I feel lonely I visit the website and regain myself.
I am a small devotee of Baba in this world. I came to know about Sai Baba 15 years back. He brought me and my family to His lotus feet by Himself. A day can't be passed without remembering Him. My sister-in-law lost her husband 13 years back. My husband is only supporting his parents, his sister, and her three sons. My first son is already studying at an Engineering College in our hometown. My second son also wants to join Engineering. He scored good marks and got admission to a reputed college in another city. We are unable to pay a huge amount for his education. I prayed to Baba to get him Engineering admission to a reputed college in our hometown itself. Today I got the good news that he got admission to the college that we desired. Thanks a lot, Baba. Please be with us and save all the people in the world. Forgive me Baba for the mistakes I did without my knowledge. Please save my kids and make them good in their studies.

Om Sairam!
Sai Baba Miracles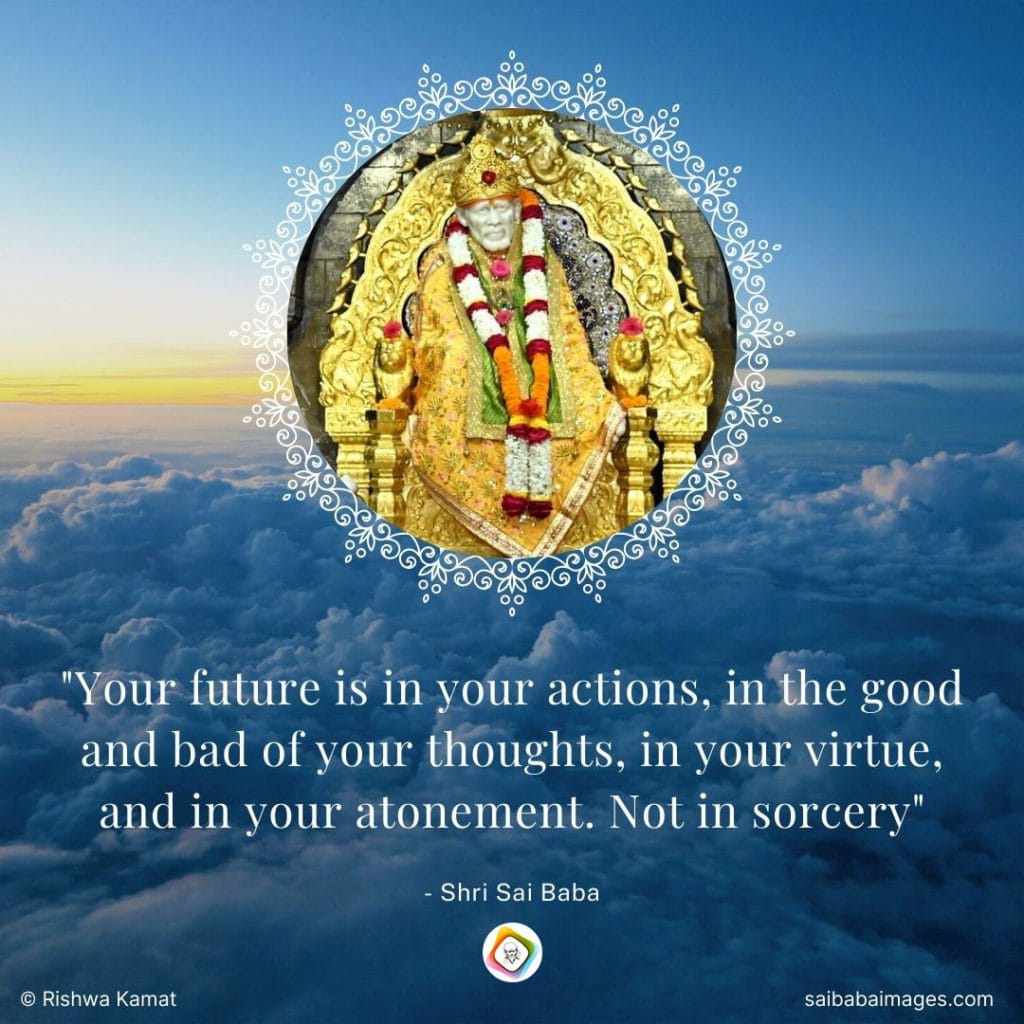 Anonymous Shirdi Sai Devotee from India says: Sai Baba miracle relating to dad which happened in Jan 2021 – Feb 2021
My dad stays in a different place. Dad's premium was due on Jan 17th or 18th. I had told dad to pay the premium before Jan 15, but he didn't pay. Babas Leela starts here. I won't go to dad's place that particular week. I got periods 12 days earlier so because of that I could pay the premium and can go to Shirdi. Tour people had postponed the trip for three days so I could go. Dad had told me to buy a Baba idol from Shirdi and I bought one for him. In Gurushtan I just opened a random page from Sai Satcharitha and got the message that you have to do the work and you will get successful. I paid the premium to NEFT but the bank people didn't know whose NEFT they have done. So meanwhile dad was admitted to the hospital and had to undergo an angioplasty. I went to the insurance company and they informed me it has lapsed. I was shattered. I was crying like anything. We had paid the amount they are telling us it had lapsed, so I went to the main branch and they confirmed the receipt of the premium and we got the document and refund as well. After coming home he was also feeling uneasy so I thought I would do Brahma Muhurta Khichdi Parayanam for three weeks. Thursday's khichdi parayana miracle is that the doctor gave medicine for uneasiness after that he was feeling well. On the second Thursday, we got 85% of the insurance amount claimed. On the Third, Thursday doctor told me reports are fine to come after six months. Sai Ram
Son's Health Taken Care By Sai Baba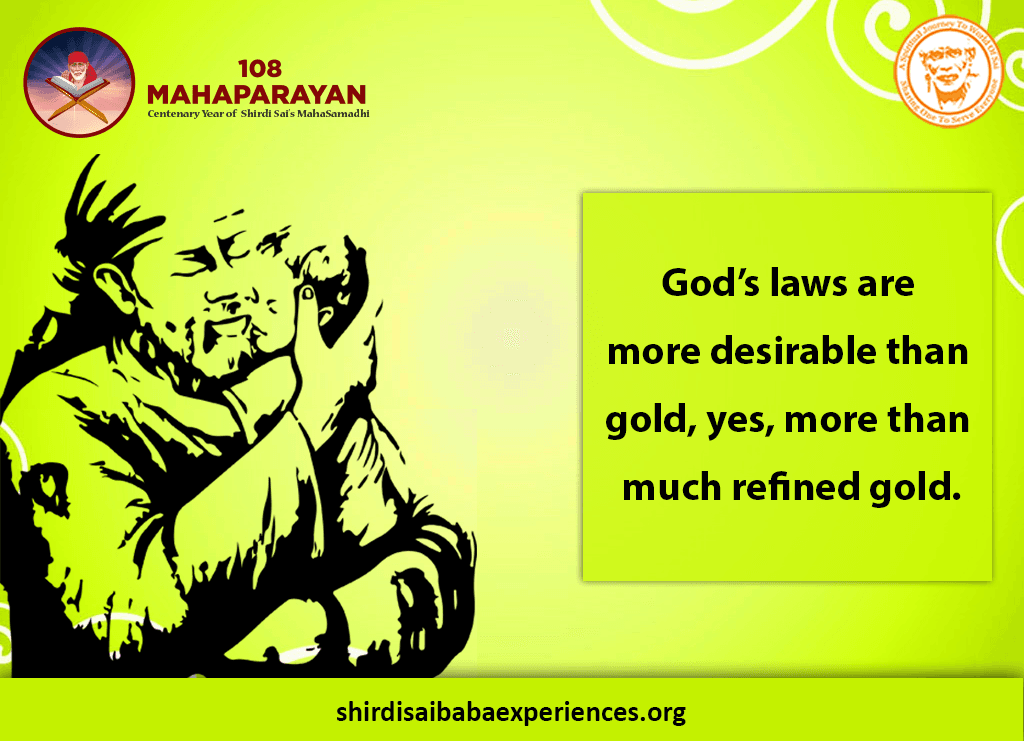 Anonymous Shirdi Sai Devotee from India says: Namaste Hetalji, I work in IIT Kanpur, got it here because of Baba's blessings.
Two months back, my younger son who is 11 years old, got a corona. After some days he started having loose motions and vomiting. We took him to a child specialist. He asked for a urine test, which was normal, but his pain didn't abate and he still had loose motions. My husband also works with me at IIT Kanpur. He had to go to Delhi for a week. My son got pain again and was unable to urinate properly. I took him to the urologist. He asked for a scan, blood test, and urine test and was also prescribed medication for deworming. I was physically and emotionally drained.
By the grace of Baba, all reports were normal and my son started spotting worms in his motion within a week he was alright. I prayed to Baba that if he got cured then would post my experience. I want to visit a temple to thank Him.
---
More from SaiYugNetwork.com