Sai Baba Gave Job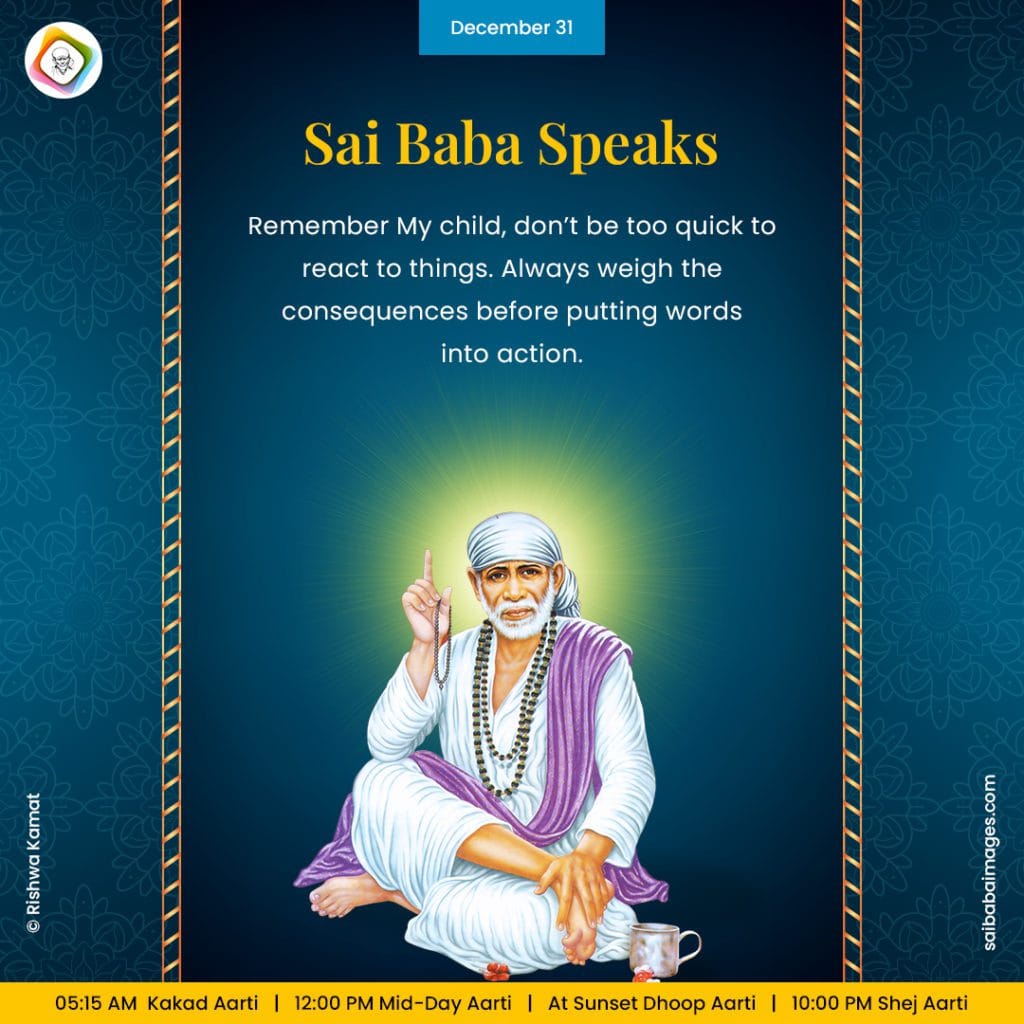 Anonymous Shirdi Sai Devotee from India says: Please post this as anonymous,
Today I m going to share the biggest miracle of my life. after my daughter's birth (which was again Baba's biggest miracle in my life). My daughter is 5 years old and I was on maternity break from my job for 5+ years, and I had no hope to join back though I wanted a job badly and was secretly wishing Baba will fulfill my wish. In blind faith, my Baba was hoping for it. I started applying last year but started getting interviews only this year. Whenever I asked Baba in question and answer site He always gave me a positive response that I'll get a job. I was rejected by a couple of companies. Though I was really upset and sad Baba kept me assured that it will happen one or the other way.
I kept losing hope but somewhere deep down I knew Baba will bless me. And it actually happened.. Baba made it so perfect I got a job in a nearby office and got offered more than I was expecting. Baba really knows what is good for us and everything falls into place perfectly. I feel Baba plans everything perfectly for His devotees and I feel this will be a good job for me. Thank You so much Baba for everything and for making my dream come true. He made it happen and I still can't believe it..He is truly present in my life and day to day I experience His presence. I have no words to express how I feel about Baba. He is my savior and my life is nothing without Baba. He plans everything so perfectly in my life. Thank you for everything, Baba. Be always with me and let this job be perfect for my requirement and let my daughter get adjusted to this new phase without any issues. Thank you for everything, Baba. Please be with me and my daughter and protect us. Thank you again my everything my Sai Baba.
Om Sai Ram 🙏
Sai Baba Miracle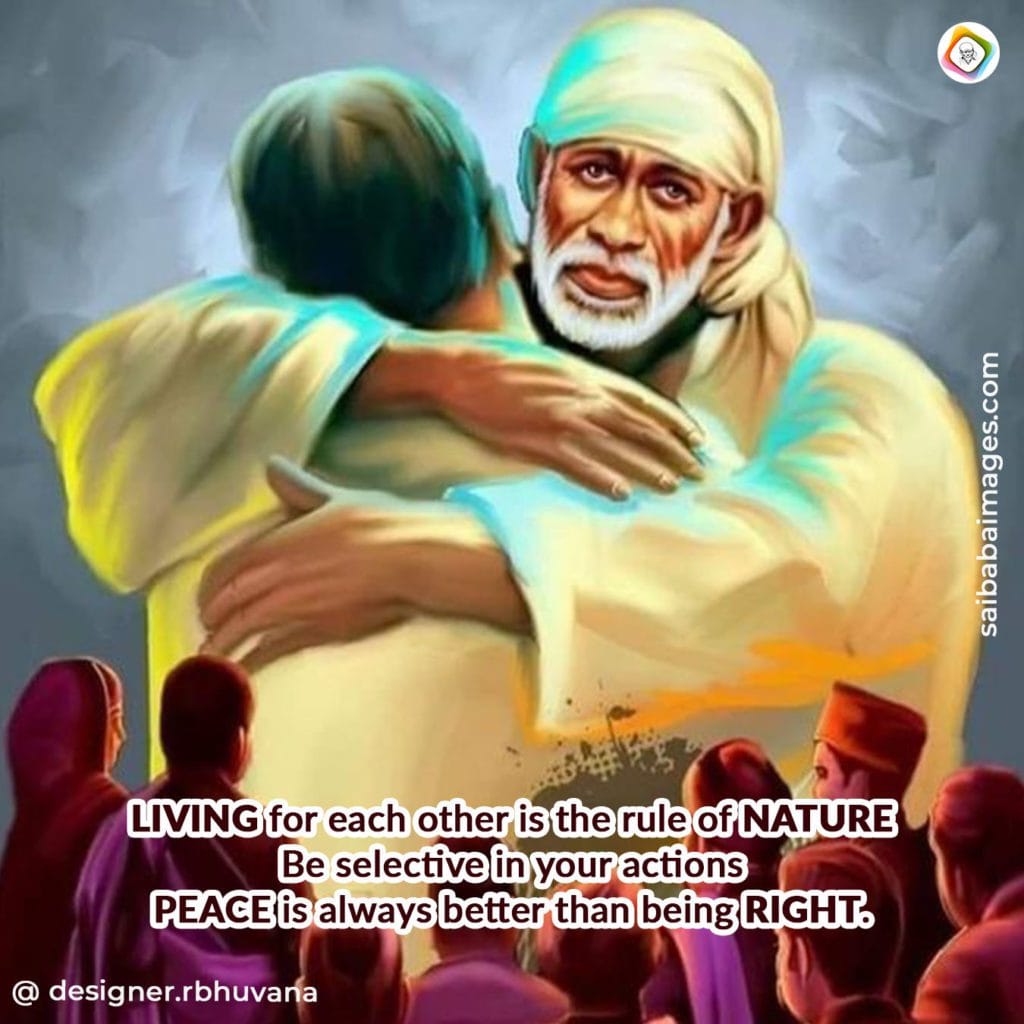 Shirdi Sai Devotee Jyothi Lakshmi from India says: I am a Sai Devotee, Jyothi Lakshmi. I am also a part of Shirdi Sai Global Mahaparayan. Om Sairam, I am part of the Global Mahaparayan group MP- 6043N1. I would like to share my experience as I had vowed to Baba that if my daughter completes her CA exam on her second attempt then I would share this experience. Baba fulfilled my wish as with Baba's blessings my daughter completed her CA exam in her 2nd attempt only. This is one miracle of Baba.
One more miracle is that I was recently hospitalized with a heart problem. When I was in ICU, I began to pray to Baba to come to me and save me. The next second my brother came to me and gave me Baba's photo to keep with me. I was surprised and I kept Baba's photo with me as long as I was in the hospital. Baba recovered me soon and I came home safely. I am very happy to say that Baba's blessings are with me. Thank You very much, Sainath.
Sai Appa Cured Devotee's Pain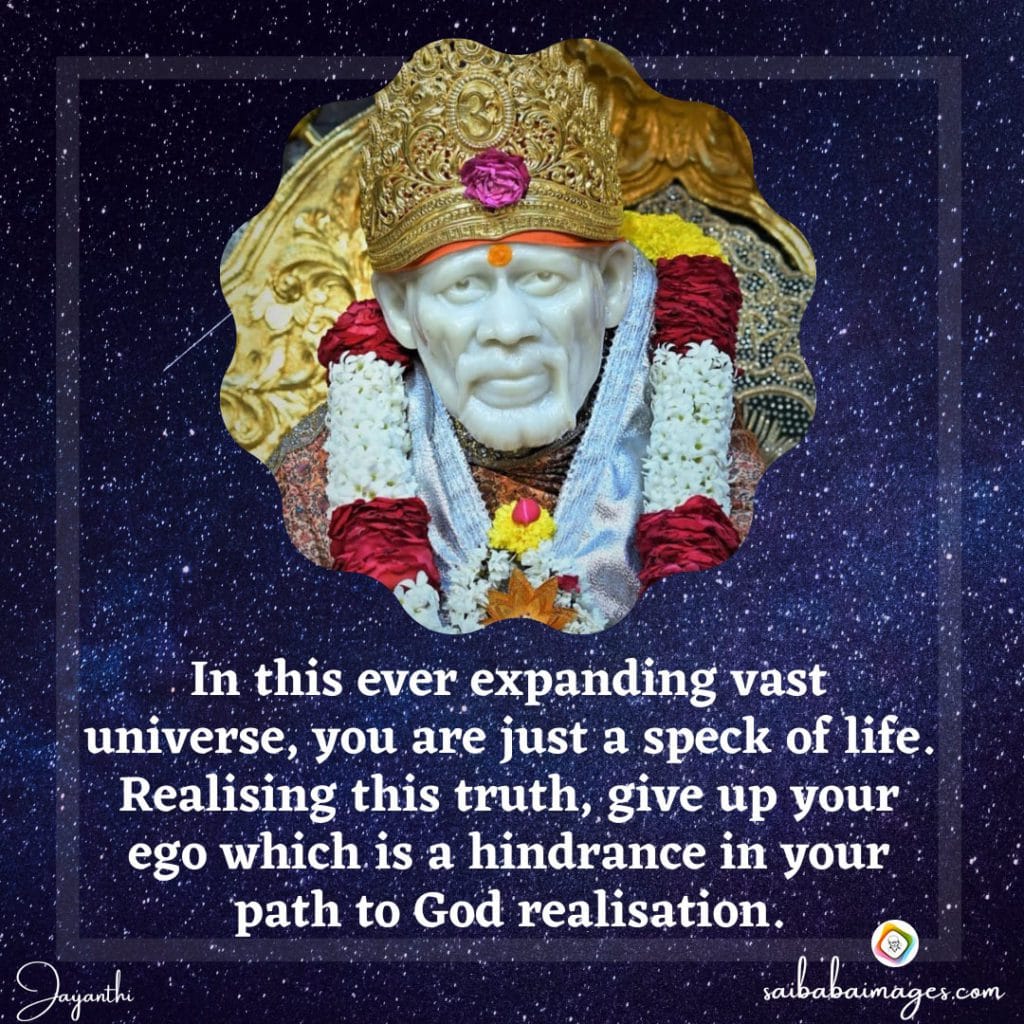 Anonymous Shirdi Sai Devotee from India says: I am a small devotee of Sai Appa. Thank you team for this wonderful platform.
For the past 15 to 20 days, I was suffering from pain. I had Udi water and applied Udi on the painful area but my pain didn't subside. Last week one night I could not bear the pain and so I prayed to Appa that my pain should go away in the morning. As usual, our Deva heard the prayers, and when I woke up almost 90% of my pain had subsided. Now my pain is almost gone. Thank You, Appa. I know that You are always there for Your children.
Please Appa, off late my mind is not calm. You know the reason for it. Please, Deva, bless me, my family, and Your children. Always be with us. Thank You Deva for everything that You have done and given to us. Om Sai Shri Sai Jai Jai Sai.
Sai Baba's Grace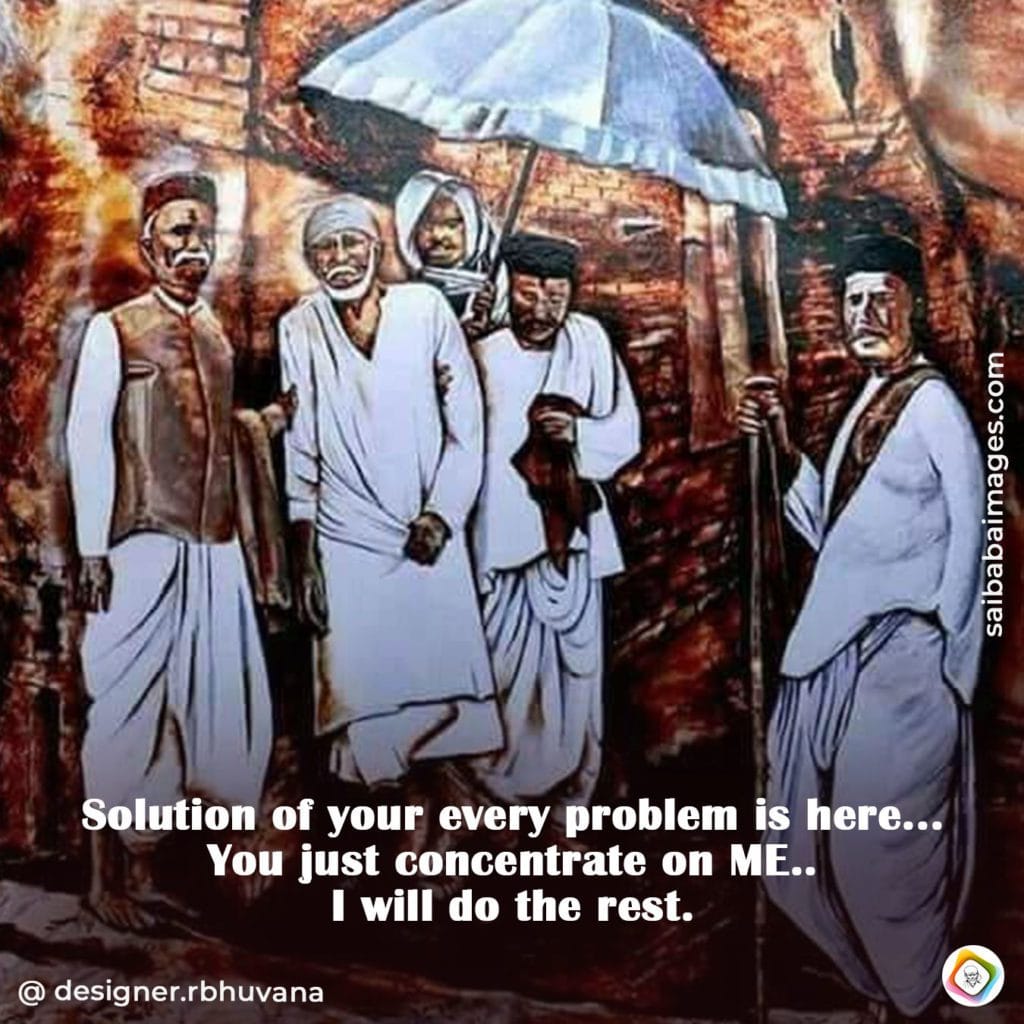 Anonymous Shirdi Sai Devotee from USA says: For me, Baba is like oxygen. Without Him, I wouldn't survive.
Today I realized that I had misplaced some important paper. So I was trying to find it. I looked for it everywhere again and again. Then I prayed to Baba to please help me find it and that I would post it on this site. I still kept on searching for a while and with Baba's grace, I found it. He will never let you down. He is always there to rescue me. I am so very grateful to You, Baba.
Also thank You for getting them together on Sunday. It made me happy. Baba, please take care of him in every way. I just want to see them happy. I have completely surrendered to Baba. Unless You will it, it won't happen. But with Your blessing nothing is impossible. Love You, Deva.
Anant Koti Bramhand Nayak Raja Dhiraj Yogiraj Parabramha Shri Satchidanand Sadguru Sainath Maharaj ki Jai.
Thanks To Sai Baba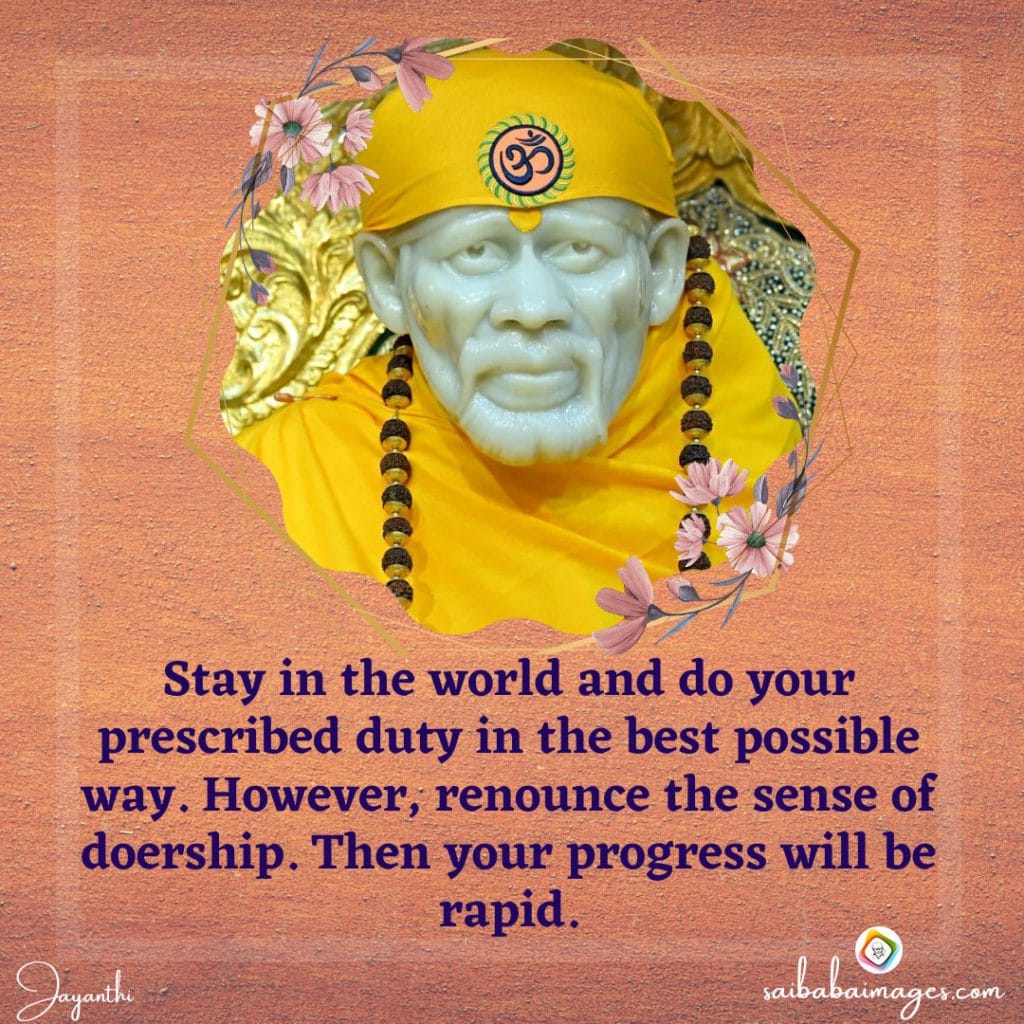 Anonymous Shirdi Sai Devotee from India says: I am from Andhra Pradesh. I am Baba's blessed child.
Today 25/10/2022 my phone suddenly got switched off in the office. The phone is very needed for my work as I get payment approval on WhatsApp group. My VC sir, I requested my beloved Baba to be ON the mobile and also applied Vibhuti on the phone. After 30 minutes the phone started working and my work was also completed. Thanks so much, Baba. Please fulfill my longtime wish to be a mom for the second time.
Experience With Sai Baba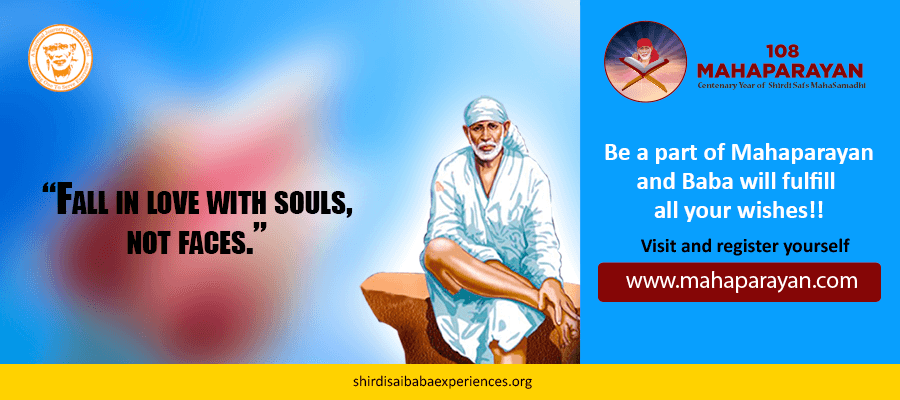 Shirdi Sai Devotee Maheswara from India says: I am Maheswara from Hyderabad working in the IT field.
Today I had some network issues at my workplace. With the help of Baba, those are resolved now.
Today I made some changes to some of my work which seemed to have some impact but with the help of Baba's blessings, it is not causing any impact. Thank You, Baba. Please bless me to get relieved from my court cases and to lead a happy life with my wife and children. 
---
More from SaiYugNetwork.com