Sai Baba Will Always Be There For Us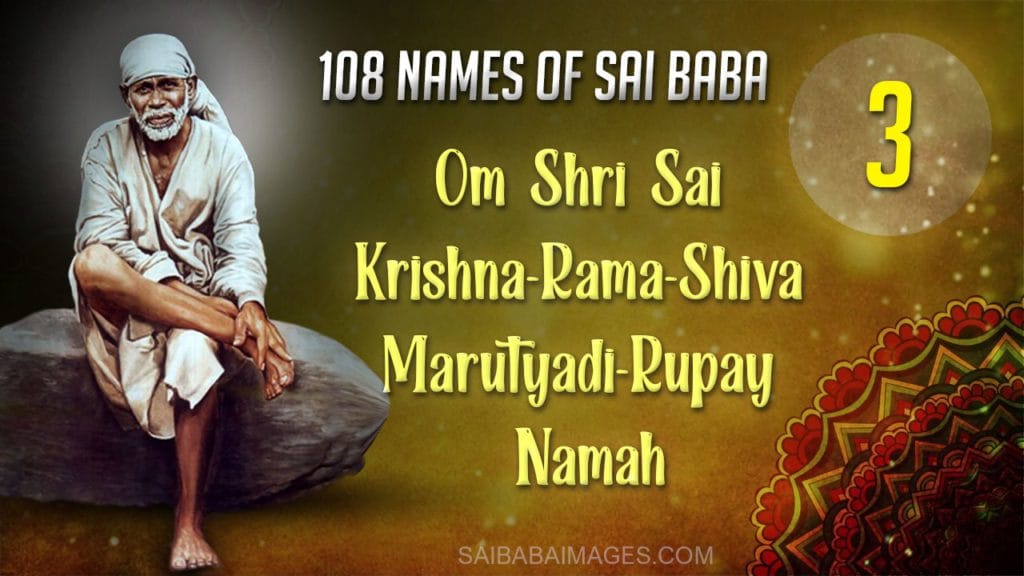 Anonymous Shirdi Sai Devotee from Germany says: Greetings Hetalji, I am from Germany and please keep my name anonymous.
Baba is everything to me and my family. With Baba's blessings, almost all my experiences were shared on this holy platform. Recently I shared my experience and prayer request about my health issues. In short, I have been suffering from gallstones for nearly the past year. But each and every time Baba is only taking care of me from all troubles that I am facing.

I had an endoscopy for further checking and I was so worried about that test and also results. In addition to this, my daughter (3 years old) doesn't leave me or stay for even five minutes, so I was very much worried about how I was going to do my endoscopy. I prayed to our beloved Baba and started my 9 weeks Nava Guruvar vrat before my endoscopy and also prayed to Baba that my endoscopy should go well and my daughter also should not disturb me and be with her father without crying. I vowed that I would share the experience on this holy site.

On that day of endoscopy, I kept a small size Baba photo and Udi in my right-side jeans pocket. Before starting I put Udi on my forehead, also on my stomach, and asked Baba to be with us throughout my process; holding my hands. I also told Baba that the doctor who was going to do the endoscopy should be none other than Him.

Once we went; with Baba's grace my daughter went with my husband to play without crying and I went inside. All the time I was praying and chanting His name Om Sairam. When my turn came, there was one sister who spoke English nicely and she was very nice to me. Throughout the process, she held my hands and was giving me moral support. Even the doctor was nice and they did the endoscopy. Though the procedure was quite uncomfortable (I just used a spray method and not full anesthesia). I was chanting Om Sai Rakshak Saranam Deva. I kept my right hand on Baba's photo and Udi packet which was kept in my right side pocket. My endoscopy got over without any problem and nothing critical was found inside. The doctor said that only the stones were a problem and there was nothing to worry about. I was so happy and glad for Baba for everything. He was there for me throughout my process, holding my hands in my sister's form. My results were also good without any major problems. My daughter was also quiet and played with my husband.

After that, I went to my family doctor, after a week, and prayed to Baba meanwhile that I should not feel any problem. He checked my reports and said that he would take a scan and blood test to check the stone status then. He gave an appointment for me on March 23rd but he said since stone sizes are not that big he would try to remove stones alone without removing the gallbladder. Again I felt that this was purely what Baba was saying to me because I didn't ask anything about surgery details). I believe definitely Baba will save me and protect me from undergoing the surgery. I was also a member of the Global Mahaparayan group. Sorry for the lengthy post. Please keep me in your prayers.
Trust Him wholeheartedly and leave everything at His holy feet and definitely our beloved Baba will take care of us. Om Sai Rakshak Saranam Deva. Om Sai Ram.
Sai Baba's Immense Blessings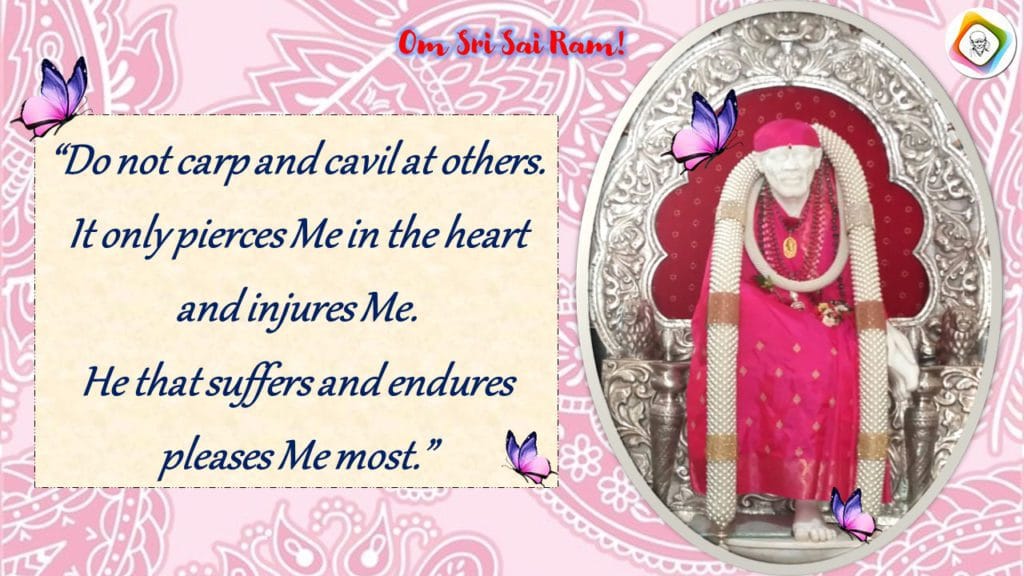 Anonymous Shirdi Sai Devotee from India says: I am an anonymous devotee of Saima from India. Thank you to all who are maintaining this holy blog.
His immense leelas often make me feel blessed, secure, and protected. This merciful Lord understands our hearts and then surprises us with His miracles.
Coming to today's experience, I was having my final exam second paper which was quite tough. I studied but somehow feared that if the paper was tough then what to do. As yesterday was sankashti I was doing upvas (fast) and in the evening I got a flower prasad from Bappa. I was quite relaxed and read many of Baba's experiences on this site thinking that if I am going to write well in the exam then the experience should contain a story about exams and yes it was there. At night I studied till midnight and as I couldn't control my sleep, I set my alarm for 3 am and went to sleep. For many days I was keeping an alarm but I couldn't wake up. This day I told Baba, "Baba, I don't know how I will get up but I am dependent on You and You should give me the desire to read at 3 am."
My alarm was on. I closed and slept thinking that I could get up at 4. Here is His leela. Every day I used to put my mobile into silent mode, not just today but it was completely on silent mode every day. After some 20 minutes, my friend called me to ask me some doubt at 3 am in the morning. I too surprisingly woke up because my phone was in silent mode and didn't even know when it was out of silent mode. Then after that Baba provided me with kumkum from my friend. Also, I was about to leave my hall tickets today. It was on the table but I thought that it was inside the file in my bag. As I was about to leave, my bag fell down along with the file. I thought it may not be a good sign but while picking it up I realized that my hall ticket was not there. Then I remembered that I placed it before Baba's book and then took that hall ticket. Also on the question and answer site, Baba gave me the exact answers.
Also while just stepping out I saw one auto with Sai Baba's poster on it and then went. It felt like Baba was telling me not to fear. I also felt as if He was waiting to give His blessing and wish all the best to His devotee. By his grace, I have done my paper nicely. Thank You so much, Baba and I know Baba that You are always with me. Om Sairam. Om Shirdi Vasaya Vidhmaye Satchidananda Dhimayi Tanno Sai Prachodayat. Om Sai Rakshak Sharanam Deva. Om Rajadhiraj Yogiraj Parabrahma Shri Satchidananda Sadguru Sainath Maharaj Ki Jay.
Sai Helped To Find Idol For House Pooja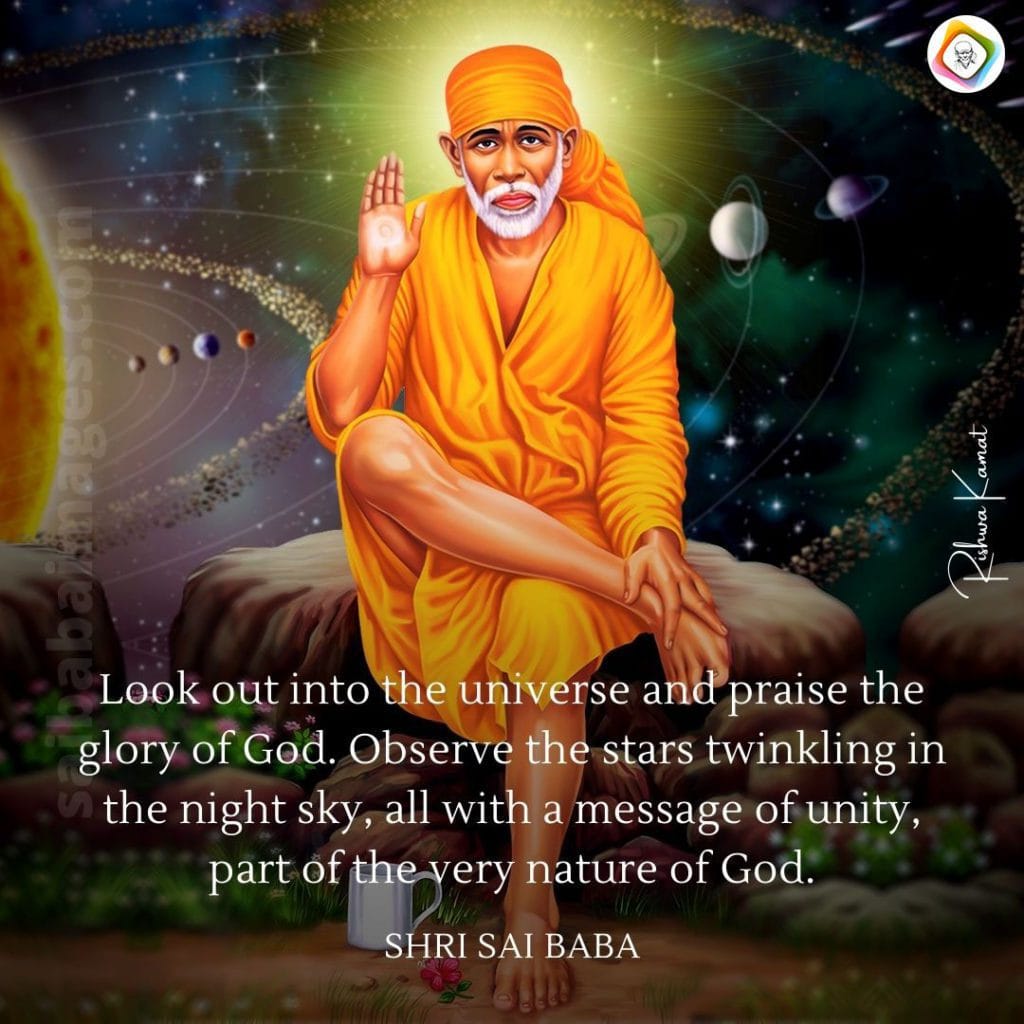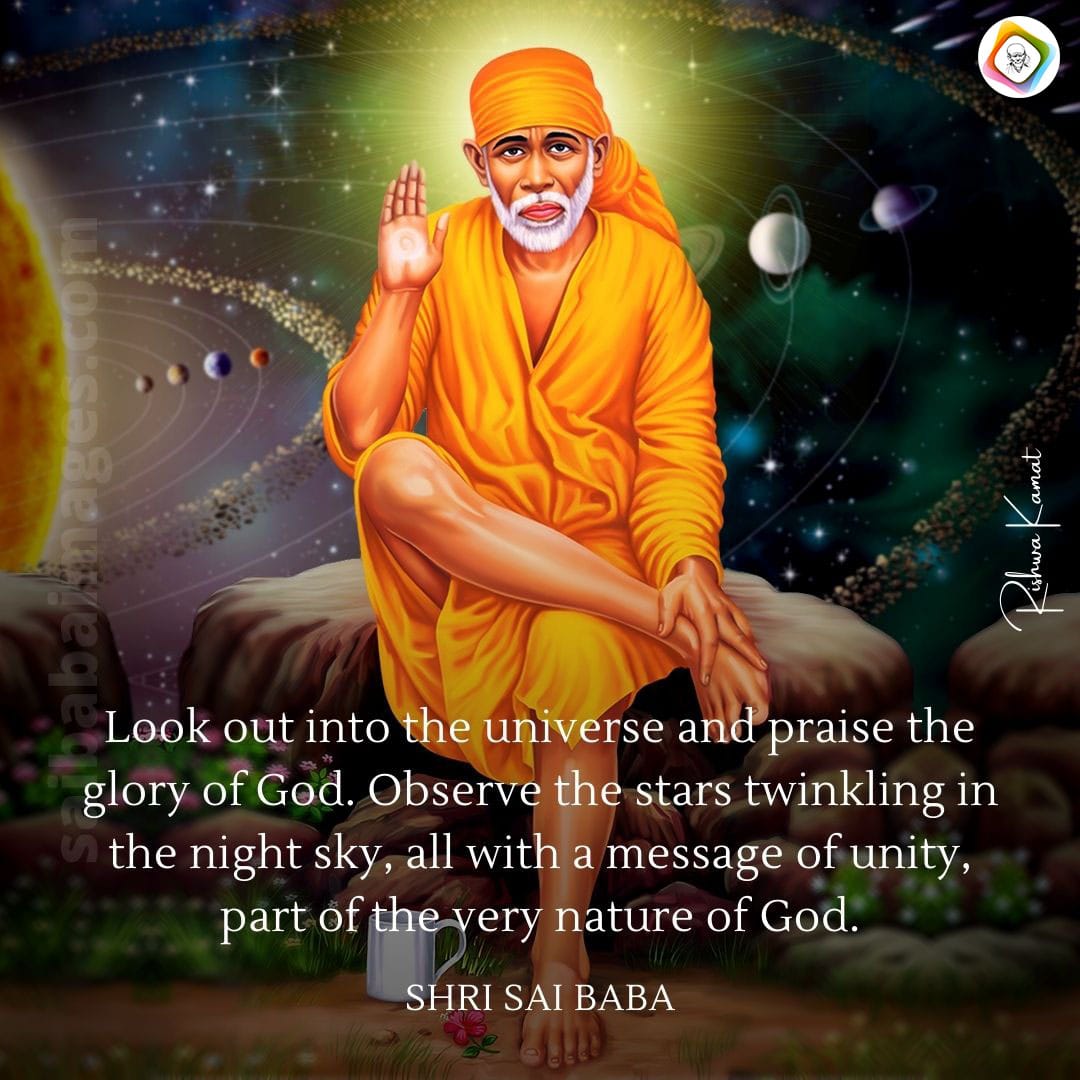 Anonymous Shirdi Sai Devotee from India says: Namaste to all Sai devotees. I have posted many experiences on this site and all of them are posted as well. This experience happened last week. My mother had bought a small silver idol for the house which we planned to use in the 7 weeks of Sanivar puja for Lord Balaji. In this puja, we can offer the things (idols) which we want in return. So last Saturday I wanted to start the 7 weeks puja so I wanted to keep that house idol in front of God Balaji and ask Him for blessings to help me sell my old flat and buy a new flat.
I started searching the house on Friday but did not find the idol. We were very tense as it was already night and to go and buy another one was also not possible. Then what? Just thought about "Our Miracles' Hero" and told Him that I want the idol and then a house of my own and so if He was blessing me then let me find it.
Suddenly I got a thought in my mind. Obviously, it is Baba Who gave the idea to sit and again search the cupboard taking out everything. My mom had already searched so I did not check that cupboard. But now when the thought came I again went, opened everything in the cupboard and what do you think happened? After our Hero's entry obviously it had to be there.
Koti koti pranams Sai. I sometimes feel in a single day how many times I have to tell Him to thank You Deva because He continuously keeps giving me chances to say thank You.

Thank You for everything, for being in my life, for all the miracles You keep showing me, and most importantly for giving me good thoughts and talking to me in that way.
Thank You Sai and love You always.
Sai Baba's Help And Presence During A Surgery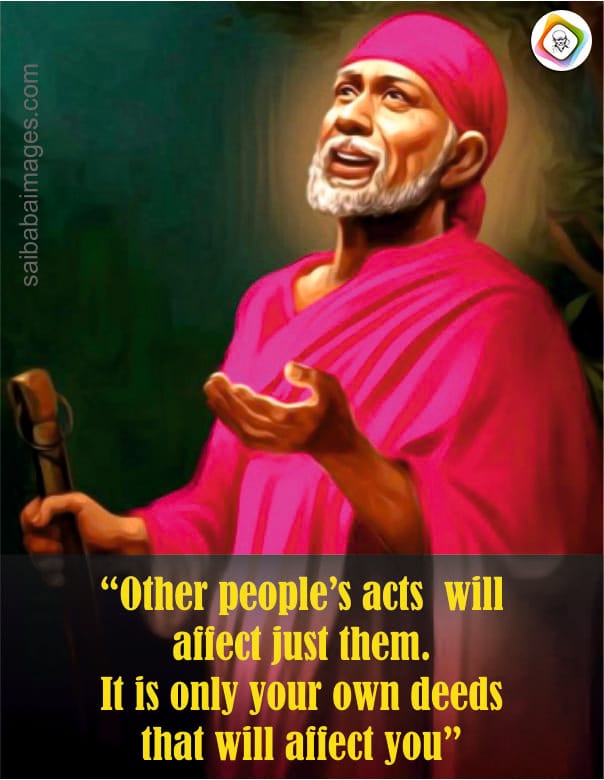 Anonymous Shirdi Sai Devotee from Australia says: I have been a member of the Global Mahaparayan since 2021 when a friend introduced me to it.
I wanted to share one of the miracles that I have experienced so far. I had to go in for emergency surgery to remove my gallbladder.
It all happened so quickly that I feel it was Sai Baba Who made this surgery possible so quickly without me having to worry for the next couple of months until the surgeons scheduled a surgery date which usually takes a couple of months.
There was no one with me due to Covid in the hospital. I kept praying to Baba to be with me and help me cope with the stress of how everything would go and that no complications should arise and that I should go back home to my family. Everything went well and doctors said that there were no complications. I was so relieved.
After the surgery, I was a little worried as some of the blood tests did not come back to normal. I again started praying to Baba and started Sai 9 weeks vrat as I thought that I would do them once I start getting better. The doctors called after a blood test and said that they are coming back to normal. I sincerely and honestly think Sai Baba is always with me, guiding and clearing any obstacles for me.
He is the One Whom I look upto whenever I am in any kind of problem. I also don't forget to thank Him every day for the blessings that I have in my life and for showing me the right path. Om Sai Ram!
Sai Baba's Grace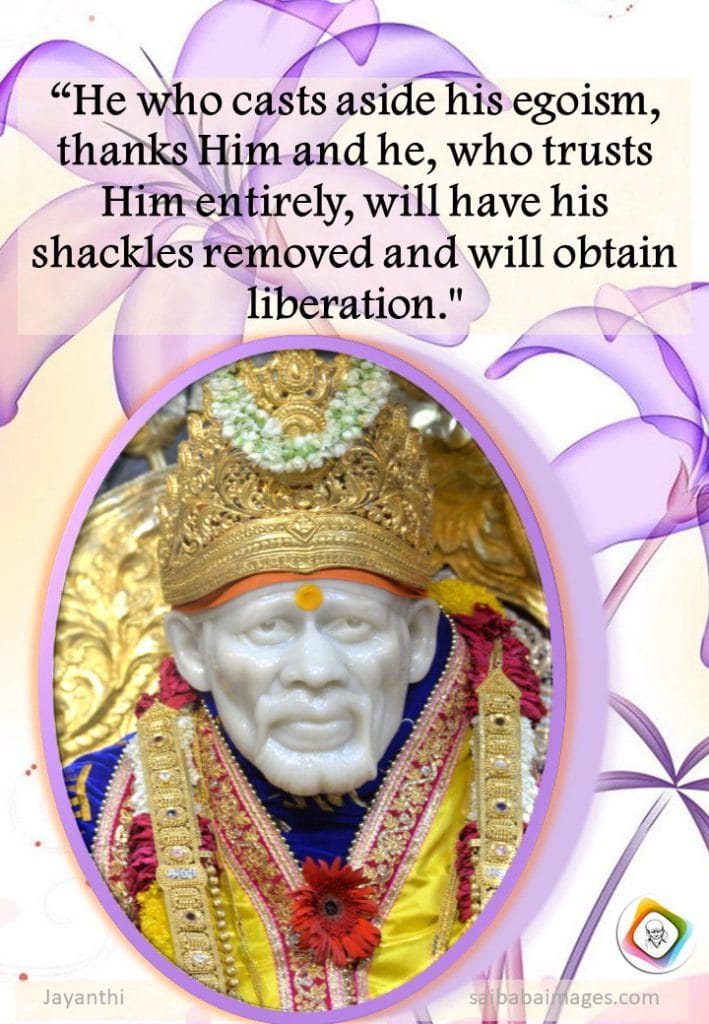 Anonymous Shirdi Sai Devotee from the USA says: I am from the USA. I am a small devotee of Sai and also a member of the Global Mahaparayan group.
My son had surgery a few weeks back and he developed pus at the surgery site. Doctor's put a drain to remove the pus. To remove that drain they used ultrasound to confirm that all the pus was removed. When my son was taken for an ultrasound I was continuously chanting Sairam and also promised Sai that I would share the experience here if there was no pus. Thank You Baba for hearing my prayers and curing the pus and for removing the drain. Baba, I know You can't see Your devotees suffer. Please cure all his other health problems and discharge him from the hospital. Om Sai Rakshaka Sharanam Deva. Om Sree Sai Arogya Kshemadaya Namaha.
Sai Baba's Leela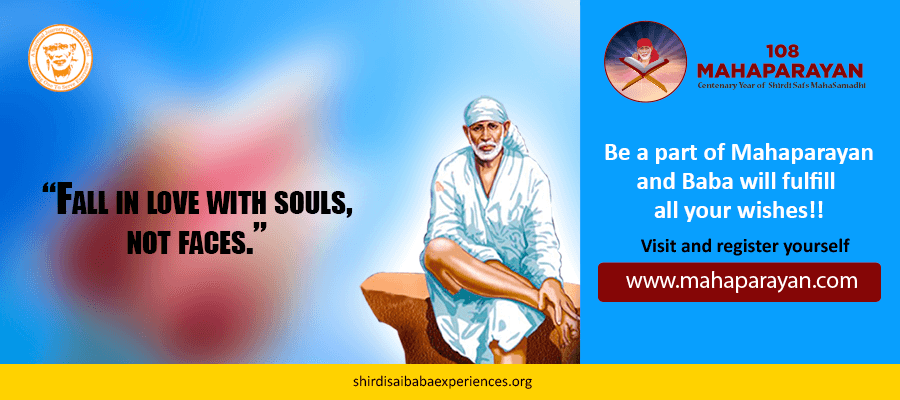 Shirdi Sai Devotee Suji Menon from India says: No words can be enough to talk about our lovely Sai. His leelas are so different that within no time He fulfills all our wishes. Thank You Baba for making all my wishes come true. Believe in Him. He can do anything for you.
Thank You Sai Ram for taking me as one of Your flowers.
---
More from SaiYugNetwork.com
© Shirdi Sai Baba Devotees.com – Member of SaiYugNetwork.com