Sai Baba – The Answer And A Beautiful Dream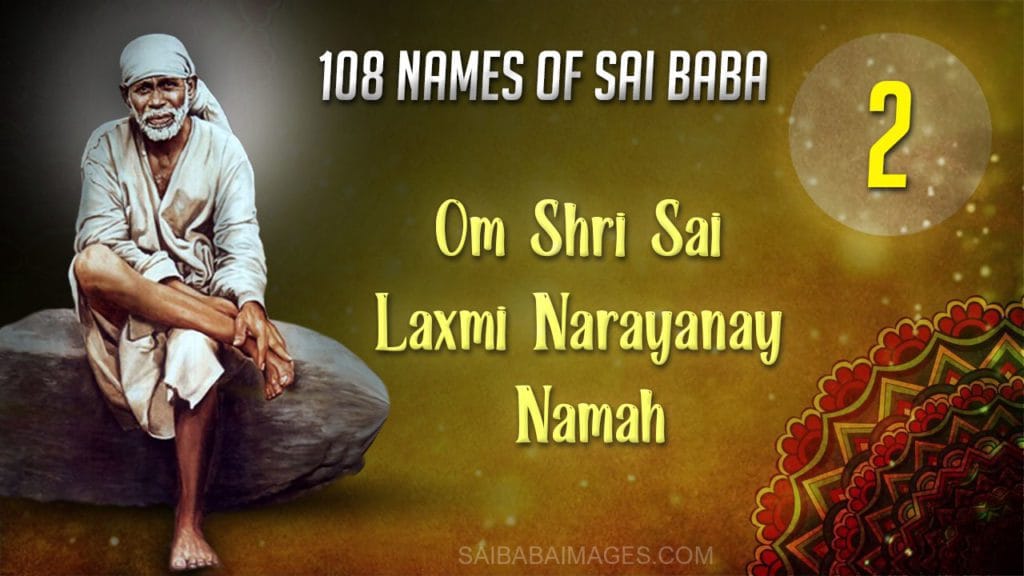 Anonymous Shirdi Sai Devotee from India says: Sai…Sai… to all the beautiful children of our beloved Baba. I am writing after a long time. That does not mean that Sai incidences were absent but maybe Baba wanted me to pen this today.
I am a businessman and as every businessman is facing hardships to maintain his business these days, mine is almost the same. I am very much grateful to Deva as since the first lockdown He not only looked after the business but gave a great boon to it by pouring in orders in abundance. But as omicron hit the country around January this year our entire market slowed down. The ones who were busy to the optimum were thinking about what to do next. Just casually or say Baba made me think on a Thursday, that if I would get a single order today no matter what be the amount I will write on this podium. Baba made my wish come true and I am sharing the same with you all. It's just to make everyone understand that our Baba, the most merciful Mother will never allow His children to go empty-handed. It's not that we are back on the same track but Baba understands our fear/anxieties. He made last week decent so that we can happily pay my labors and allot them some work for this week.
I pray to our Sadguru to kindly bestow His grace on me so that we can provide work to my team and do my worldly duties as per His will.
One more thing to add here. I had a beautiful dream today. It is as follows.
I was standing on my old house terrace and lighting struck and the lightning merged with fire. A beautiful Buddha posture developed from the same and in some time it turned into a huge Shiva posture. As soon as I wished Baba to see me in the same posture my dream ended. I may not be able to glorify the words and set them in the sentence but the dream was as if I was seeing them live. What a beautiful and never to be forgotten emotion that was! I would love to know more about it if any Sai Bandhu can guide me on the dream narrated.
Hey Deva, we are 100% dependent on Your will. Please make our life go as You wish. The joy and sorrow we feel in our daily lives are nothing but Your blessings. Joy gives us bliss while suffering gives us a lesson and molds us. Thank You for being in our lives and being our Guru.
Sai…Sai…Samasta Lok Sukhi Bhavantu.
Sai Will Never Leave His Devotees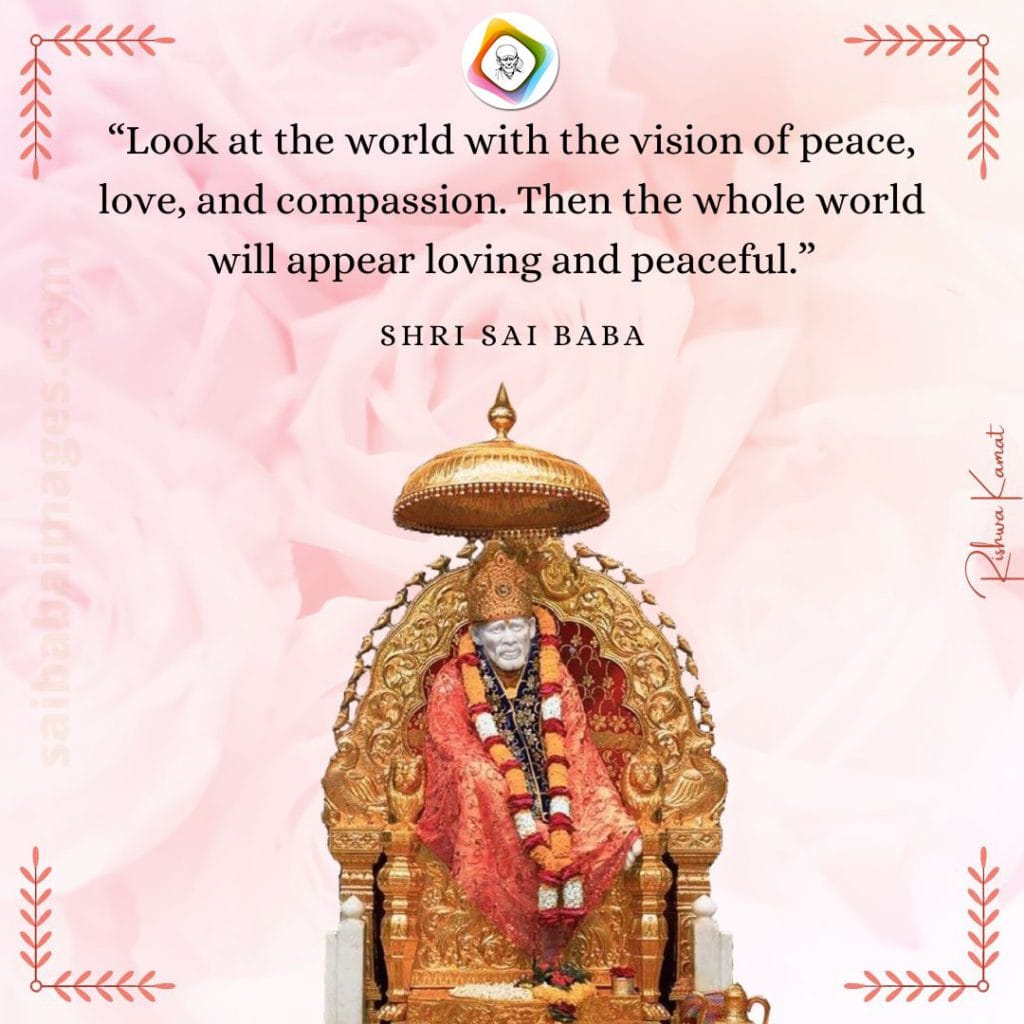 Shirdi Sai Devotee Meghna Sai from India says: I am scared Baba but I know You won't leave me.
Sai Ram to all Sai family and thanks to the team.
Baba, You were with me every second. I felt that deeply through Your messages and You are my inner voice. You and everyone helped me. Thanks. Om Shakthi Kallalamma Ganesha Mkdg.

They are expecting us to come on the road with two daughters and a son. They are so cruel. We are facing all of them through Your blessings only. We are poor and don't have a single penny. They are already settled and playing with our lives. They are rich in money, but we are rich in Sai. I know one day You will bless in front of them. You are preparing us for that only but Maya scares me all the time. I am not like before. I will call You immediately and You won't ever leave us. You guided and helped us. In this world, no one respects humanity and kindness but everyone respects money. If you have that however you are still everyone will be with you. The human mindset is like that. Even I did the same. But now You are teaching me to build humanity and kindness, thanks for that. I am money-minded because I have a big family and I am poor but in that also You showed me that I can help someone in my daily life. I can pray for someone. The asset that we are giving to my three children is to help and pray for the needy if you are children of Sai.

Had promised to post some experiences:
1. Thanks for helping in my office work BOQ and thanks for helping in the transportation of woods.
2. You took care when my uncle came. Thanks for that.
3. After praying to You, my chest subsided completely.
4. You made my birthday very special and You gave me a surprise. I got Your frame as a gift from kids of other religious kids. Thanks, I am blessed.
5. He is improving by Your grace. Thanks for that. Guide Your children to make their future bright.

Prayers:
Nowadays due to the lockdown of 2 years and the digital world, 80% of boys are not speaking properly. Within 3 to 4 years kids are facing issues. Please bless all the kids to connect with other kids. Make them speak and be active like others.

Om Ganeshaya Om Shakthi Kallalammathaye Adhithimappa MKDG Om SAI Ram Om SAI Rakshak Sharanam Deva om Sai Samarth Om Sai Theerthaya Namaha Guru Deva Dutta Sri Pada Vallabha.
Sai Baba's Infinite Blessings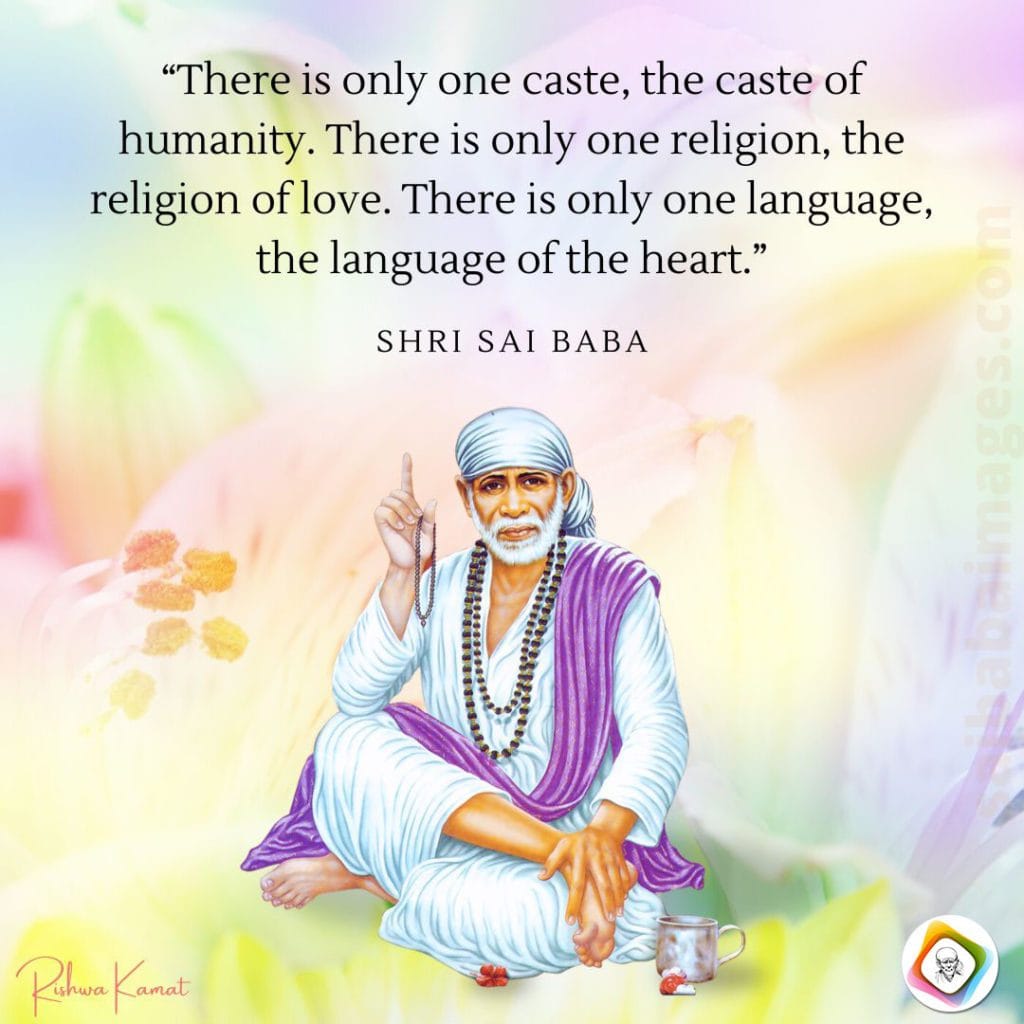 Anonymous Shirdi Sai Devotee from India says: I am from Noida, a small daughter of Deva. Om Sai Rakshak Sharnam! Thank You Deva for everything. I am unable to express Your blessings in words, so please help.
After about 8 years of waiting and emotional depression from my parents, my brother is blessed with a child on Thursday. By Baba's grace, my nephew is very cute and healthy. His function was also very nicely celebrated.

Baba gifted me a very nice pendant set by arranging a huge amount through a very small investment. Deva chose the pendant set within an hour when I went to buy a pendant for my nephew. Also selected one more pendant for me as a gift from my mother's side. I got a pair of bangles from my mother-in-law 15 years ago for my wedding. I kept them but had never used them. I started wearing it three days ago and it was very uncomfortable as it has sharp edges. On Sunday all of a sudden, I decided to replace it with a new one, so that I can use them. With Baba's help, I successfully replaced it with new, nice and comfortable bangles for daily use. Deva, You are the best planner.
I always thank Deva for giving me a very nicely paid, satisfying and respectable job. My job is of a very critical nature, so Deva does my job on my behalf as I am not qualified for that. Last Friday at 9 pm, I received an office call regarding an urgent issue. I became tense and prayed to Deva to save me from any mistake from our side and as usual, my merciful Deva saved me from any blame.
Thanks a ton, Deva for solving my daughter's urination problem for five years. I request You Deva to keep my kids happy, and healthy and make them nice human beings. I am surrendering them in Your lotus feet. Please take care of everyone. Please Deva help us in finding a suitable groom for my niece.
Om Anantkoti Brahmand Nayak Rajadhiraj Yogiraj Parbrahma Shri Sachidanand Sadguru Sainath Maharaj Ki Jai
Thanks To Sai Baba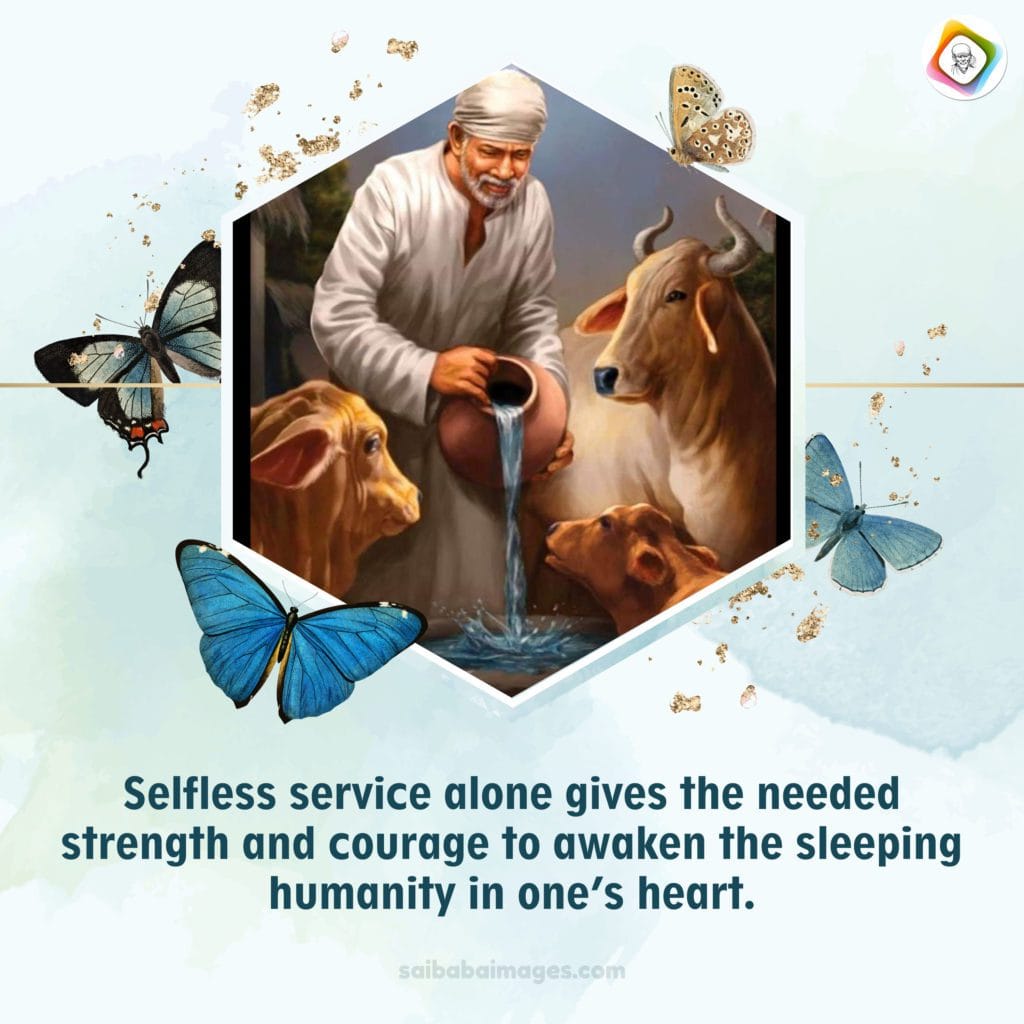 Anonymous Shirdi Sai Devotee from Malaysia says Om Sairam! Thanks to everyone who's maintaining this wonderful platform.

Thanks, Baba I have got a very good bonus and performance rating this year. You blessed me and answered my prayers.

Two of my friends got promoted as expected and my prayers were answered by You.

Please help my dad to recover from hand pain. Bless my parents as always, Baba.

Last week went well. This is all due to Your blessings, Baba. Expecting my super boss to approve my requests, Baba. Please bless me, Baba.

Please make people follow Your path to go in the right direction. You know what I am praying for. Thanks, Baba.
Sai Baba Is Leading Us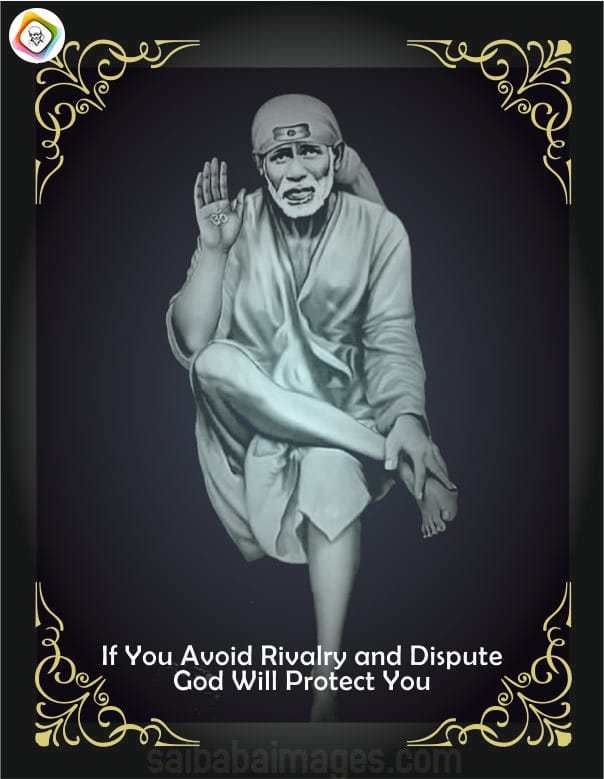 Anonymous Shirdi Sai Devotee from India says: I am from Odisha, India. It's been more than 30 years since Baba accepted us as His children. This is a miscellaneous experience. Our every breath is the mercy of Sai Maharaj.
Last week I came to know that I have piles. It's painful. But taking Baba's name I accepted it as we have to face the karma too. Acceptance is better than resistance. I have severe muscle spasms and it occurs always without any reason and all of a sudden. I know Baba must be sad too. Baba always takes His devotees' pain on Him, as we all know. Sorry Baba, if I am troubling You. I don't know what I have done in my past lives, only You know. Thank You Baba for always being there. Only because of Your grace our life is smooth. You hold our hands and guide us. Thank You Baba for taking care of my little son and my husband. Thank You Baba because of You a family's misunderstanding was solved. Om Sai Ram.
Sai Baba Cured Health Issues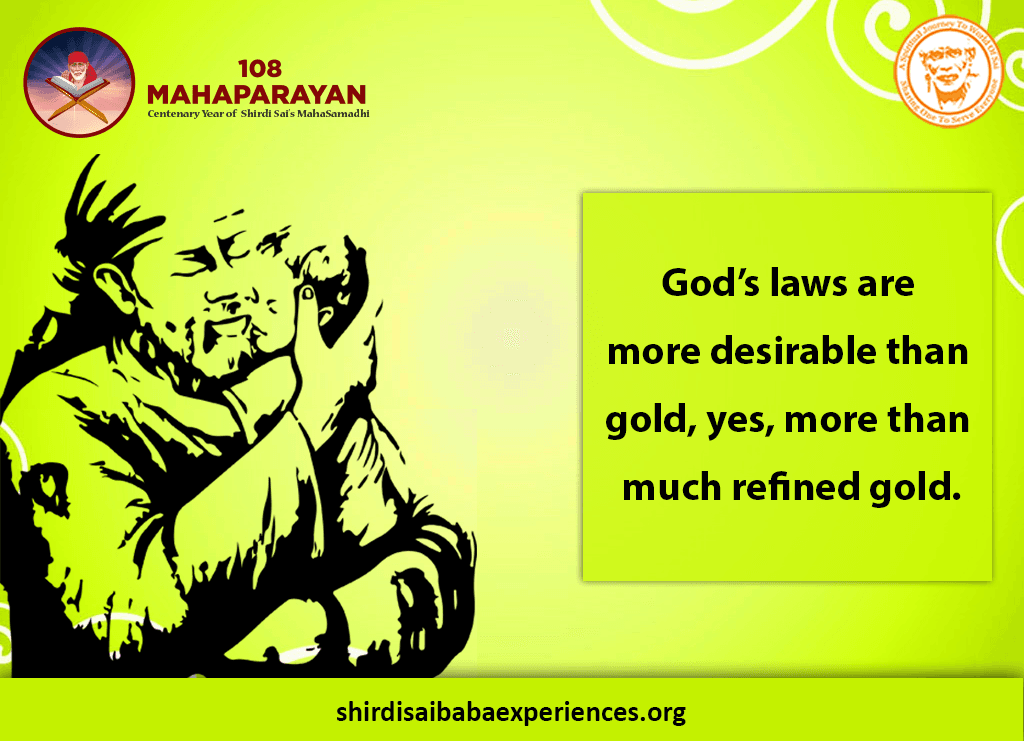 Anonymous Shirdi Sai Devotee from India says: I am from Puri, Odisha. Om Sai Ram. Thank you Hetal mam and your team for this job. You are doing a great job. God bless you. Please keep me anonymous. I have been a devotee of Sai since 2013. I have many experiences with my Baba. Baba always guides me through messages. I love my Sai very much. My brother was suffering from Covid, pneumonia, and kidney problems, and also my uncle had some health issues. Only due to Baba's blessing they are fine now. Baba cured them of critical health issues. Thank You, Baba. Please Baba, always be with me and my family. Please, Baba, rescue all people from Covid. Om Sai Ram.
---
More from SaiYugNetwork.com
© Shirdi Sai Baba Devotees.com – Member of SaiYugNetwork.com