Sai Baba Solved Financial Burdens During Covid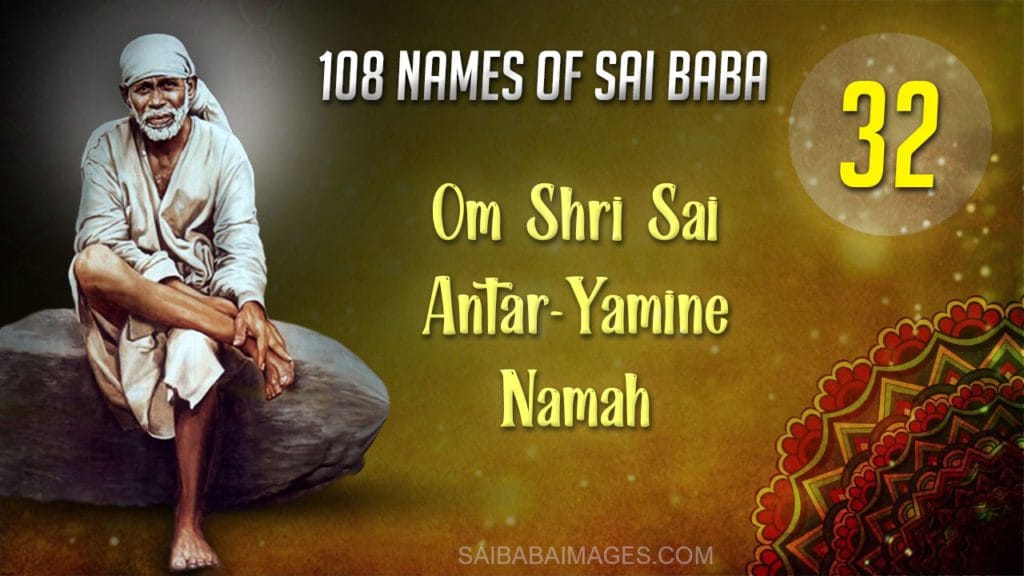 Shirdi Sai Devotee Balaji Srinnivasan from India says: My name is Balaji. In the midst of the Pandemic Baba solved my financial problems.
Om Sai Ram! I am from Vadodara. I have been a part of the Global MahaParayan since Jan 2020.
Coming to my experience, when the pandemic hit the world, my business was severely impacted and had to be shut down. I incurred heavy losses. In addition to that, I had a home in Mumbai for which I was paying an EMI of almost ₹40k per month which was a big burden. With zero income and savings, this EMI was causing a lot of anxiety for me. I kept praying to Baba to help me out of this situation.

In the month of September, I had to go to Alibaug for some work assigned by my aunt. I reached Mumbai and to my surprise, I came to know that from the very next day there was to be an indefinite strike in the government office at Alibag. Having already reached Mumbai, I and my family decided to stay on and wait for the strike to be withdrawn.

At this juncture, we came across a broker and asked him to look for clients to either buy our house or rent it out. Due to Covid, all property rates had fallen. Yet to my surprise within three days of our stay in Mumbai, one gentleman came forward and told me that he liked the flat and wanted to buy it and paid me an advance. Though I was selling the flat at a loss, yet the party who had come forward to buy my flat was genuine. Our joy knew no bounds. Since we received an advance, we continued staying in Mumbai and decided to come back to Vadodara once the deal was complete. With Baba's blessings the deal went off smoothly and within 20 days the buyer paid me all the money he owed me. I paid off my housing loan and was debt-free in the span of those 25 days. After all this, I went to Alibag and completed my work, and came back to Vadodara.

I had gone to Mumbai for only three days but stayed there for almost 27 days and came back to Vadodara debt-free. After paying off my housing loan, I had some excess amount left with me. With that, I purchased a house in Vadodara without any loans and I am living there with my family.

This entire trip is a miracle trip because we had gone for a different purpose but came back stress-free and happy. Baba's help comes in any form through anyone. We just need to keep our eyes open and trust Him blindly. He does everything for the good.

From all this, He also taught a valuable lesson of not taking unnecessary loans when we don't have the capacity to repay them.

I cannot thank You enough Sai Baba for this blessing and miracle that You gave us. Thank You Baba. I am sure You are touching more lives like this in this world.

Om Sai Ram!
Blessed With A Job By Sai Baba's Miracle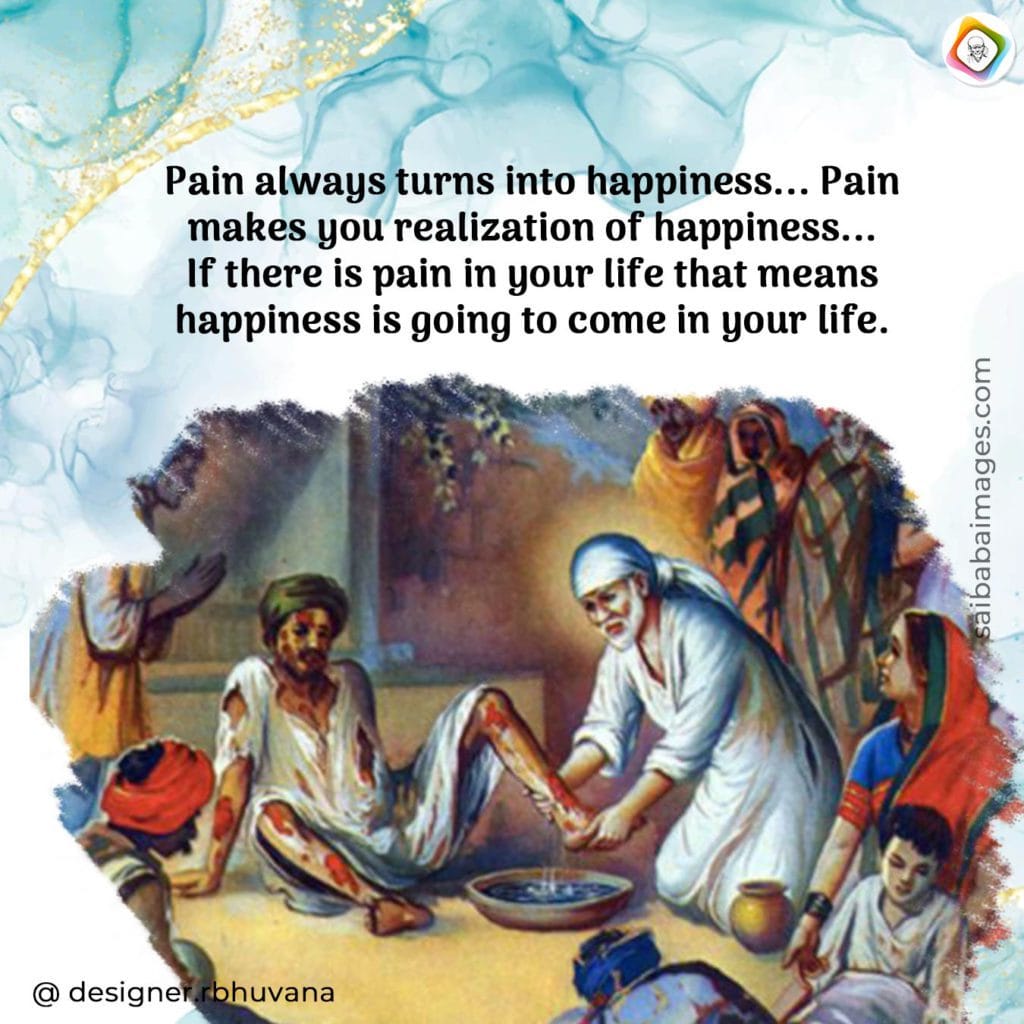 Anonymous Shirdi Sai Devotee from India says: I am a Shirdi Sai Global Mahaparayan Devotee. I want to be Anonymous. I am from Bangalore. Om Sai Ram!
I want to thank wholeheartedly Poojaji and her team for giving me an opportunity to be part of the Global Mahaparayan.
Through Baba's divine grace and His blessings, I could join the Global Mahaparayan through social media contact. I joined the Global Mahaparayan on 30th July 2020 and I belong to MP-9772N1 Esha Sai. Before joining MP, I had read Sai Satcharitra once and after being part of MP got an opportunity to read It every Thursday.
I have been looking for a job for the past five years, tried attending many interviews in big firms but I was not getting through any job. I used to read all the posts by devotees in the group and always wondered why Baba was not blessing me with a job. But still, I continued to be a part of every Thursday's Global Mahaparayan and kept Baba in my prayers and believed in as always said by Baba: Shraddha and Saburi.
On 22 July 2021 (Thursday) Morning, I completed reading Chapters of the Mahaparayan as per the allocation and visited nearby Baba Mandir as well. In the evening again, I performed Aarti to Baba at home and I was almost in tears because things were not working out for me.
Later the same day (22nd July 2021) by 8-30PM, I received the call from HR and she asked me to share my mail id to proceed with further documentation. Then I received the mail from HR confirming that I had been selected and they would like to complete the further documentation to release the offer. After going through the mail, I was literally shocked and didn't know how to express the situation. All these happened just two days before Guru Poornima.
The next day I spoke to HR and completed all the process and later I received my offer letter on 30th July 2021(this was the day where I completed a year being part of the Global Mahaparayan). I was on board on Aug 11 and my date of joining was on Aug 12 (Thursday). Thereafter I received my first salary on Sep 20 (Thursday).
I would like to mention that through Sai Baba's blessing I could get through this job. It was a miracle of Sai Baba for me to get this offer.
As always said Baba's time is perfect because He is the One Who is aware when each one of us can be blessed.
Once again thank You Baba for blessing me with a job. Om Sai Ram!
Sai Baba Found The Lost Gold Earring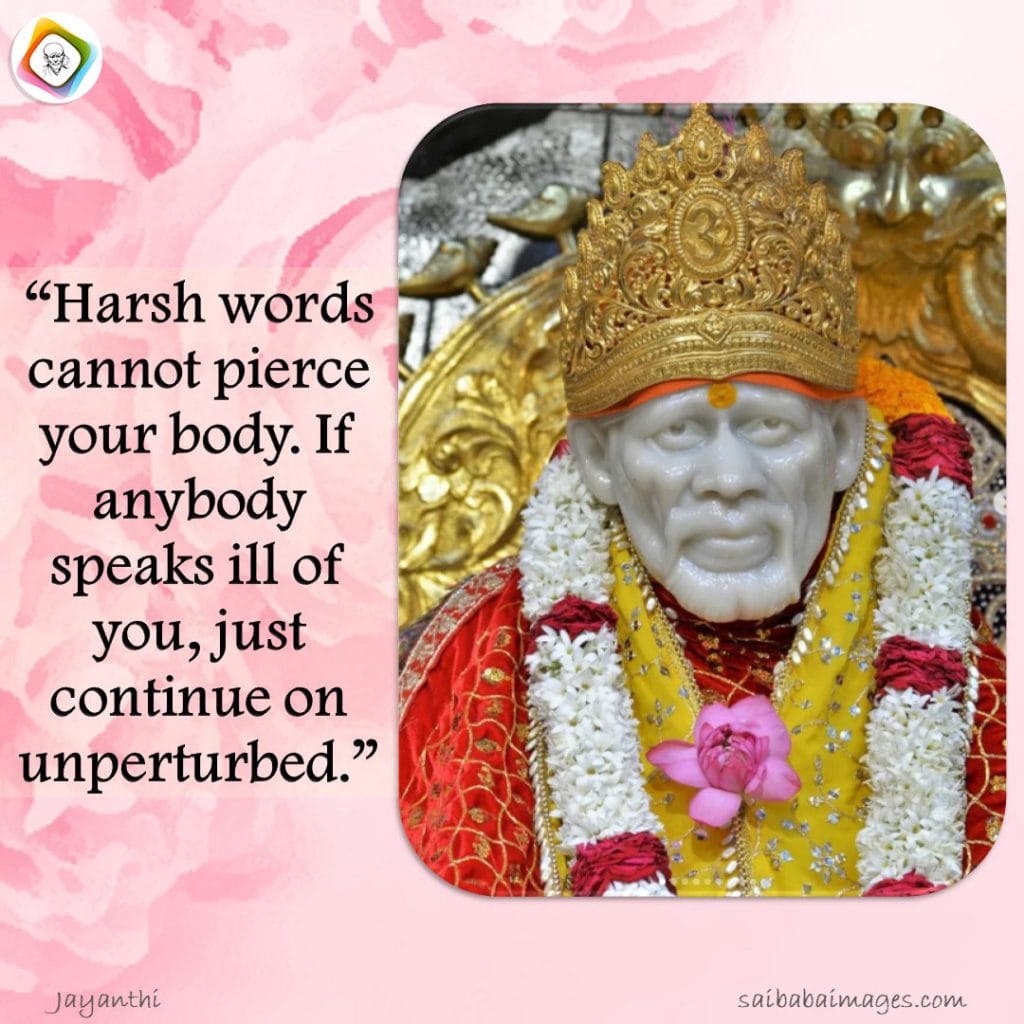 Shirdi Sai Devotee Neelima from India says: I am a working professional. My daughter quietly muttered that one of the gold earrings was missing before we went to bed. I immediately turned on the lights and searched the bedroom, the entire house, dusted the entire house, double-checked the bathrooms, and double-checked the laundry clothes, cupboards, and everything else but to no effect.
We were going through a financial crisis at the time and I realized that losing gold is just bad luck. I even looked up the ramifications of losing gold on the internet and was surprised and concerned by the results.
I prayed to Baba from the bottom of my heart and searched the home once more, but I couldn't find the earring.

I went to the jewelry store to exchange the left earring for new ones. But something stopped me, perhaps my faith in Baba, Who is my savior in my difficult times, and trusting that He will give us the lost earring. As a result, I bought silver rings and returned home.

It was the second day and I was still searching for the house. I did it for three days.

I entirely forgot about the earring, which I didn't mind because I knew Baba would return it to us. To my surprise, when I opened the cupboard today, there was an earring right there.

You can imagine how far we would have gone if we had searched for three days straight, not even leaving behind curtains, mattresses, or sofas. In reality, the cupboard where I discovered it is my everyday wardrobe, which I shall access and look at on a daily basis.

My contentment knows no bounds. Baba demonstrated that He will always be there for His devotees. Baba, I adore You and love You.
Sai Baba Is Everything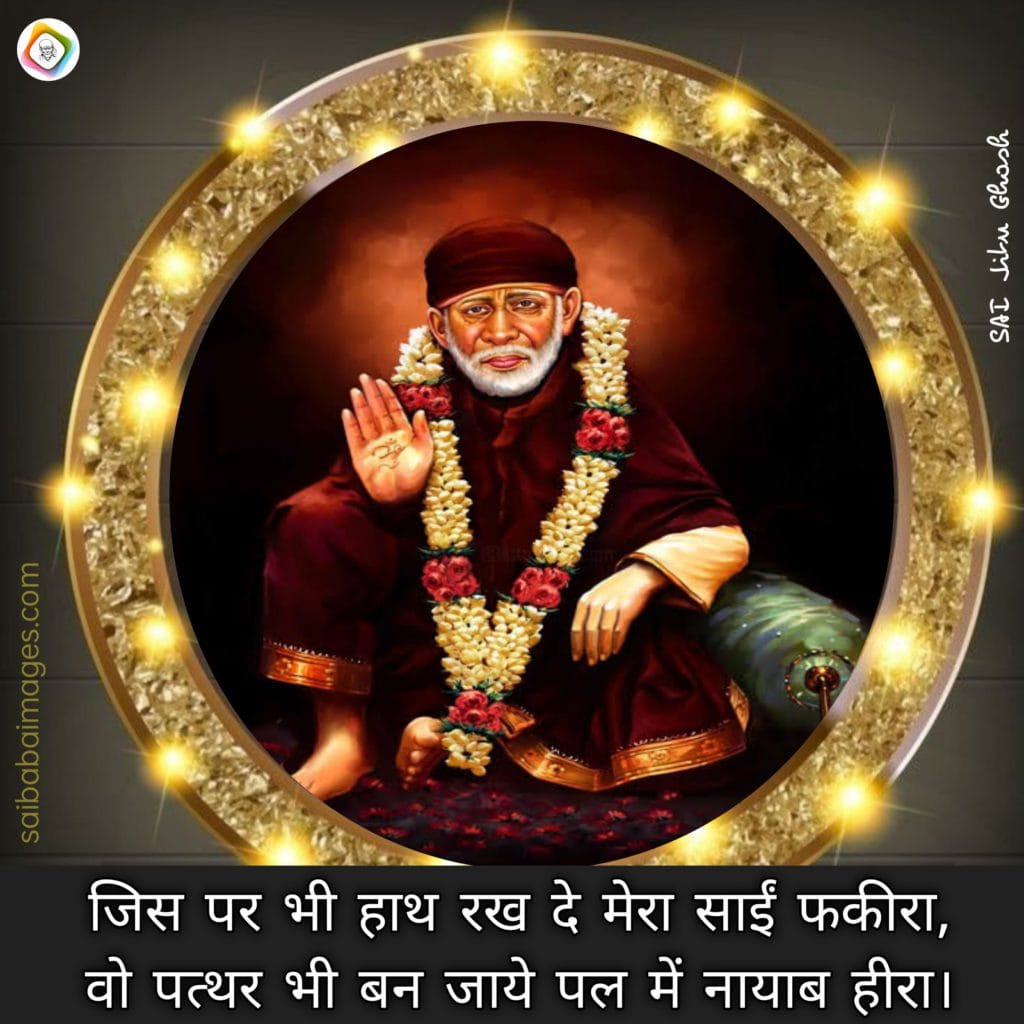 Anonymous Shirdi Sai Devotee from India says: I am an anonymous devotee of Sai Baba from India and thank you to all who are maintaining this blog.
I know just to thank you is not enough. He did everything just to make me happy. The love He showers on me probably I can't express even in endless generations. Recently my birthday was over. I was supposed to write this on that day. Sorry, Baba for delaying. I am one of those people who don't like my birthday. It has been almost four to five years that I just don't want my birthday to come. I used to cry a lot on my birthday. I have seen people enjoying their birthdays. I am kind of deprived of such a birthday. This time I asked Baba to give me a gift on my birthday. I told Baba that please let them not talk about anything behind and to give some peace. I was expecting birthday wishes just from a few people. I prayed to Baba to please give me a chance to be at home as I don't like going to college. But He had His own plans. For the first time, so many people wished me and that too unexpected people whom I never expected to wish. That was a memorable day for the rest of my life. After many years I was feeling something normal. Also on the answer site, it was shown that after Holi the benefit would start and to wait for 13 days. True to Baba's words it came out true. I enjoyed it a lot. Also that night He gave me a vision like He was in the sky with blessing hands towards me. Thank You, Baba. Literally, words fall short to describe Your leelas and timings. Om Shirdi Vasaya Vidhmaye Satchidananda Dhimayi Thanno Sai Prachodayat and Om Sai Ram! Om Sai Rakshak Sharanam Deva.
Baba Sai – My Brother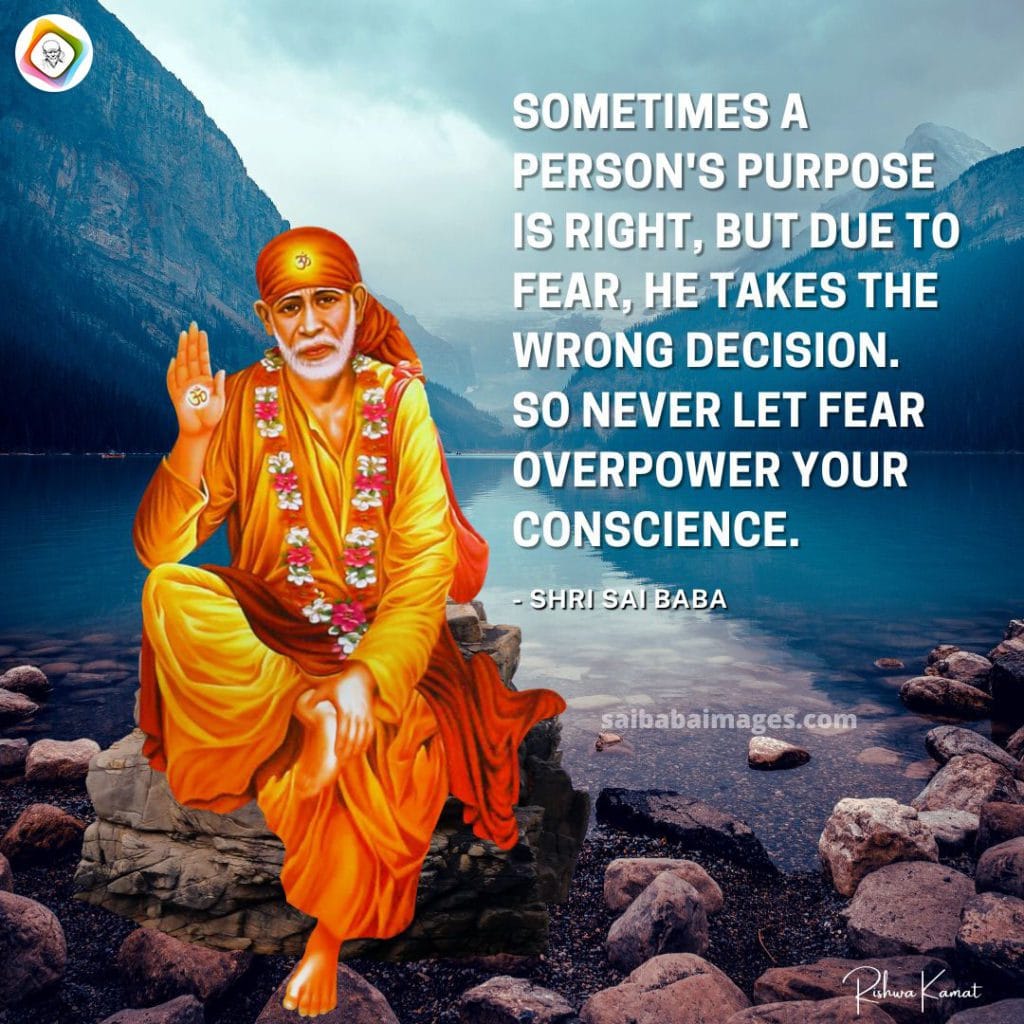 Anonymous Shirdi Sai Devotee from India says: I am Sai's sister from Odisha, India. Thousands of miracles to say. Words are not enough. In every sphere of life, I need Baba. I make many mistakes but my loving Sai brother forgives me and helps me.
Coming to this time experience.
1. Thank You Baba for making my parents travel safe and happy.
2. Baba, thank You for making my husband's travel safe.
3. Baba, thank You for diagnosing my son's health issues. Your Vibhuti is our best medicine. Thank You Baba because of You my son is able to sleep comfortably now. You are the best Doctor. Thank You for suggesting that fish was the reason for his wheezing and coughing.
4. Thank You Baba for being with us throughout the thread ceremony of the relative, protecting and guiding us.
5. Thank You, Baba, because of You the misunderstanding was cleared easily and we spent a good family time. All Your grace, oh Baba.
6. Thank You Baba for curing my father's cold.
Thank You for everything, Baba. Om Sai Ram!
Sai Baba Cured Health Issue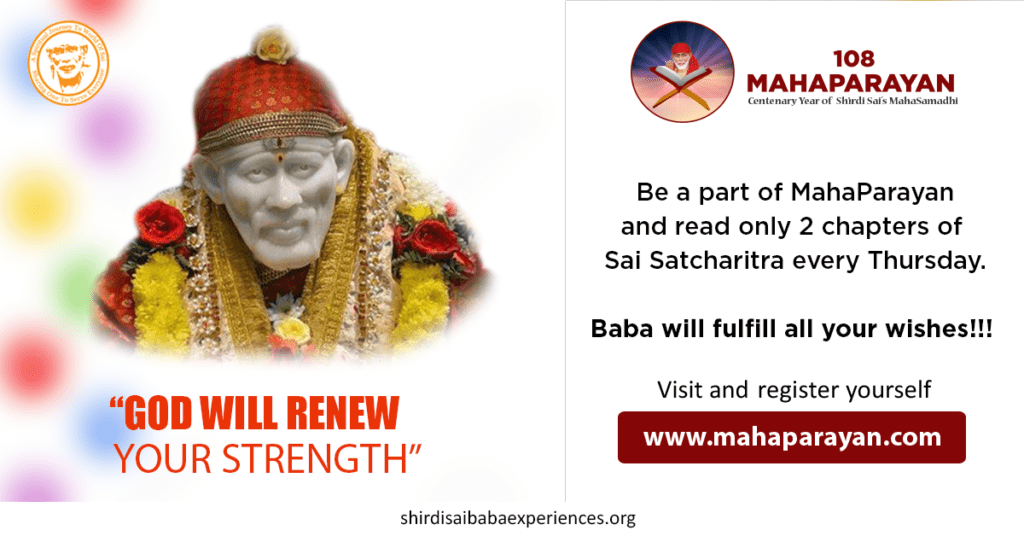 Anonymous Shirdi Sai Devotee from India says: I am from Maharashtra, India.
Dear all Sai devotees, this is my first experience on this platform. For the past 15 days, I have had a serious health issue. I didn't get a proper doctor in these 15 days. So I kept changing doctors within 4-5 days as I didn't get relief for a single day from medication. So after that, I decided to pray to Sai Paa for recovery. I started praying to Him to get a good doctor. After that, I got a good lady doctor. I started taking Udi mixed with water. After doing this I got a little relief within one day. I am sure Sai will cure me within 4-5 days. I also take a wow to Sai Paa that if I get relief then I would post my experience here. Thank You so much for this wonderful platform. Please ignore my grammatical mistakes.
---
More from SaiYugNetwork.com
© Shirdi Sai Baba Devotees.com – Member of SaiYugNetwork.com