Sai Baba And His Miracles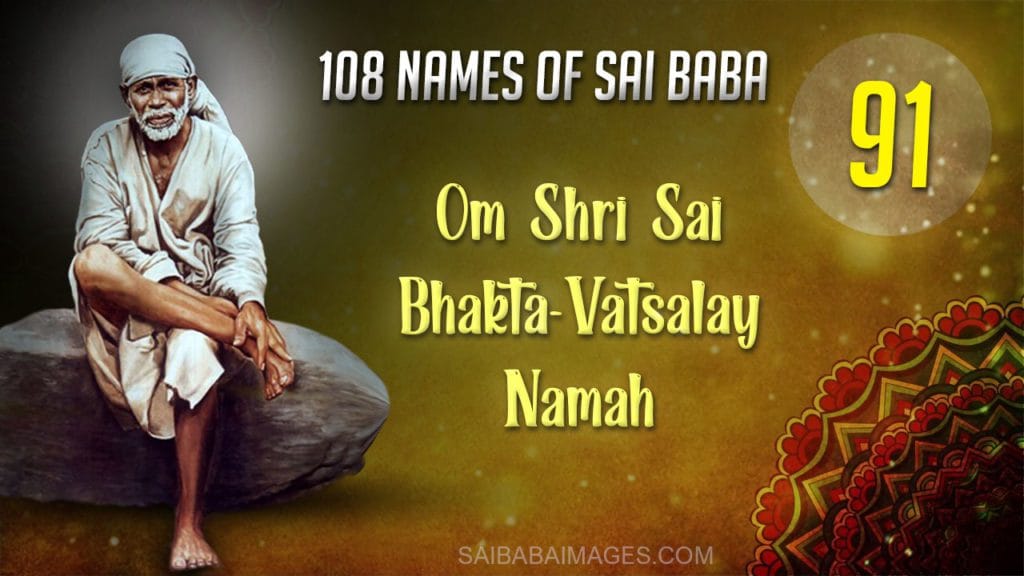 An anonymous Shirdi Sai Devotee from the USA says: I have been Baba's devotee since my childhood. Thank you Hetalji and team.
Experience 1: One day, my dad went to my sister's place and he forgot his wallet there. He was traveling by train and was not picking up our calls. We were not sure if he had enough money to buy even a train ticket. Apart from that, he had a heavy luggage bag with him. We all were worried about him and I prayed to Baba, to take care of him. With Baba's blessings, he reached home safely.

Experience 2: With Baba's blessings my baby was head down at my 36th week's appointment. With Baba's blessings, I hope the baby is still head down (I have an appointment today afternoon) so that I can have a normal delivery. Baba, please give me strength and health to take care of my little kids, Thandri.

Experience 3: My husband's eyes suddenly got very itchy, red, and teary. It continued for about 3-4 days. We didn't know what the reason could be. He was also taking short naps during the day and I got very worried about him. I applied Baba's Udi on his eyes and he also got some eye drops from the pharmacy. The pharmacist told him that there had been tree pollen allergy in the environment and many people were being affected. With Baba's blessings, he started feeling better in a couple of days. But, somehow I feel that his immunity power is decreasing these days. Very easily he is getting affected by Baba. Please take care of him, Thandri.

Experience 4: During this pregnancy, sometimes I suddenly start feeling shortness of breath. Whenever it happens I pray to Baba to help me and He always takes care of me.

Experience 5: Baba helped me to place an Amazon order which was not gone through for about a week.

Experience 6: Baba, please help my daughter to come out of this constipation problem. It gets difficult to see her in pain. She pulled out her first tooth accidentally and after that another tooth also became loose. The new teeth that are coming are also a little bit weirdly shaped and are coming out slightly at the back of the gums. Please take care of her and help us to be more patient and loving towards the kids, Baba.

Experience 7: With Baba's blessings our Photoshoot went well. We had been roaming around a lot for the past few days and prayed to Baba to take care of us, as the Covid cases were rising again. We are doing fine with His blessings.

Experience 8: My son suddenly started rubbing his right eye in the middle of the night and crying without even opening his eyes. I was clueless about what happened to him. I prayed to Baba to make him feel better and chanted Om Sai Rakshak Sharanam 11 times for him. The next morning he was all fine and did not complain about any pain.

Experience 9: With Baba's blessings my 36th week's appointment went well. The baby was still head down and my swab test result was also negative. But I developed a varicose veins issue during this pregnancy (which has been hereditary). Baba, I have my doctor's appointment today again and everything should go well with Your blessings (In terms of my baby's head down position, my bp, etc;). With Your blessings, the baby should be healthy and normal Thandri. I should also have a normal delivery this time also with Your blessings, Baba.

Experience 10: Recently, my son was playing with bubbles on the balcony and he suddenly started coughing. I was not sure if he drank some soap solution. I was very worried and washed his mouth. I prayed to Baba to take care of him and he was fine for some time.

Experience 11: My parents are traveling to the US. today and with Baba's blessings, their RT-PCR test results came back negative. Baba, please take care of them while traveling and they should not have any issues with the baggage weight or any other things. Please bless them to reach here safely.

Experience 12: It was our marriage day last week and we had a plan to go to the temple. We got slightly late that day and my husband started getting angry. Moreover, heavy rain also started. I prayed to Baba, that the rain should stop/subside slightly once we reached the destination. With Baba's blessings, the rain reduced, and then after our darshan, it completely stopped also. We had a very nice and peaceful darshan that day. On the same day, I kept my phone somewhere and couldn't find it since evening (because I usually keep it on silent mode). I found the phone after praying to Baba that I would post it here.

Prayers:
1. Baba, me and my husband should be able to control our anger. We should be more polite and loving towards the kids, Thandri.
2. Baba, last weekend (on May 15th), there was a complete lunar eclipse, Thandri. With Your blessings, there should be no bad effect on my baby, Baba. Please take care of her if I have done anything bad during the eclipse phase.
3. Baba, can You please make Om buy his own house for us, Thandri. Not sure what's going on in his mind. If the house that we are discussing now is a good offer for us, then please help us to buy it, Baba.
4. Baba, please help my son to put on weight and please improve his height also. He is not even 10 kgs at his 2-year check-up. But with Your blessings, he is an active kid.
5. Please Baba, take care of all of us and the baby too, Thandri. Om Sai Ram.
Sai Baba Miracles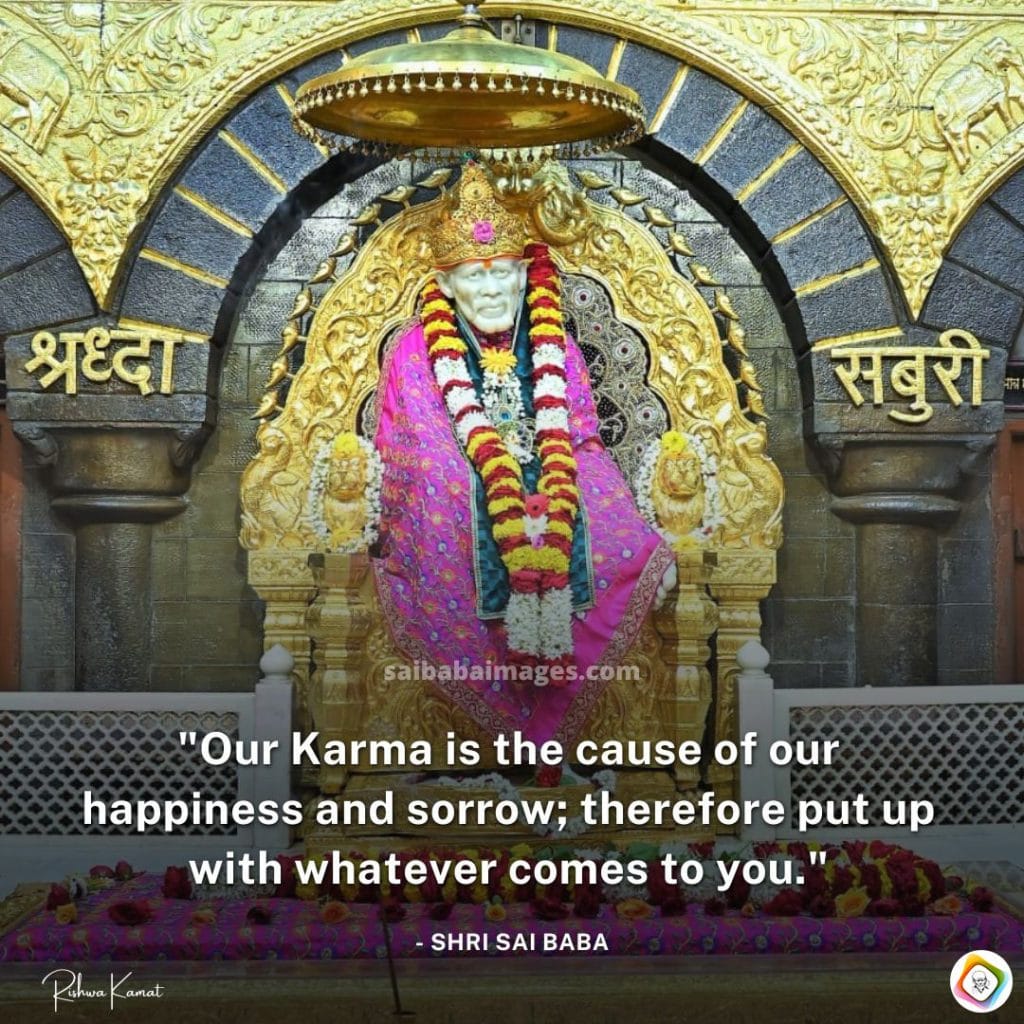 Anonymous Shirdi Sai Devotee from Canada says: I have been a devotee of Sai Baba since my childhood. I want to share recent experiences that I had with Sai Baba.
1. I had a travel plan to Canada from Hyderabad on Nov 6th, 2021. Until the 4th of Nov, I didn't have any contacts to stay after a week of accommodation given by my employer. I was nervous and prayed to Baba. Luckily a friend of my friend was in Canada a week back and he was also searching for a person to have shared accommodation. We spoke and got accommodation on a sharing basis. It was our Baba's miracle.

2. On April 1st, 2022, I started reading Sai Satcharitra and started experiencing His miracles. I am having severe neck pain. On the third day of reading Satcharitra, I applied Udi on my neck. To my surprise, I got relieved from the pain in two minutes.

3. Every day after reading a chapter of Satcharitra I used to offer two biscuits to Baba. On April 13th when I opened the box to take two biscuits, I was surprised to see that a biscuit was half eaten. The day before, I did not see any half-eaten biscuits. But the next day I found it. Baba gave me a sign that He was accepting my offerings.

4. I treat Baba as my Guru and also as my best friend. One day I thought of going to a movie. After my prayer, I casually asked Baba to come to the movie along with me. I forgot what I had asked. I went to the movie with my friends. I sat in a chair in the theatre, where to my left was the walkway and to my right were two seats where my friends were sitting. One of my friends asked for a swap as he experienced more AC. I did the swap. To my right two other people came and sat. After five minutes not sure what happened but they switched to another place. Then suddenly I remembered that I had asked Baba to come with me to the movie. I was surprised and tears rolled out of my eyes. Until the end of the movie, no one sat there. I got a feeling that my Sai was sitting next to me.

5. One day after reading one chapter of Satcharitra, I wanted to see my mother standing without a stick or anyone's support (she was paralyzed two years back). By evening my mom sent me a picture of her standing straight without any support. I felt so happy that Baba made my wish come true.

6. Every Thursday, I have a habit of offering a sweet to Baba along with two biscuits. One day I was thinking I need to get milk kova for next Thursday. I went to the store and I saw that only one packet of Milk Kova was there. Usually, there would be more boxes but on that day there was just one and I felt as if Baba made it available for me.

7. My roommate's daughter's visa got approved and as per our initial understanding whoever gets their dependent visa would stay in the current home and the other should move on. As he got first, I started searching for accommodation but I could not find one for two months. I was downhearted and prayed Baba to help me. Luckily, I got accommodation in one of my friend's places for one month.

8. I was waiting for my dependent Visas to be approved for a longer time. I cried so many times before Baba begged Him to give them a Visa. But once I completed reading Satcharitra, I understood that one cannot escape from their karma and Baba was clearing it.

9. One day I saw a post on Facebook stating her husband's amendment Visa was in progress, so she asked to put her file on hold until her husband's file was processed. However, after her husband's amendment was approved, in the next 3 days, she got her Visa also approved. So, I went to the Sai Baba site and posted a number thinking if my dependents visa would be done with my Amendment. I got an answer of "No". When I asked will it be done after 3 days once Amendment was done, I got the answer as "Yes." I felt happy. Finally, I got my Amendment approved. Again I asked if my dependents Visa would be in 3 days. I got the answer as "Yes". The third day was Thursday. My saviour Sai came again. I got my wife's and younger son's visa in 2 days and my elder son's visa on the 3rd day which was a Thursday. Who else can make this happen except, Baba?
Baba, thank You so much. Please forgive me if I forgot to post anything here. Please bless me that I stay at Your lotus feet till my last breath. Love You, Baba.
Thank You Sai Baba For Your Blessings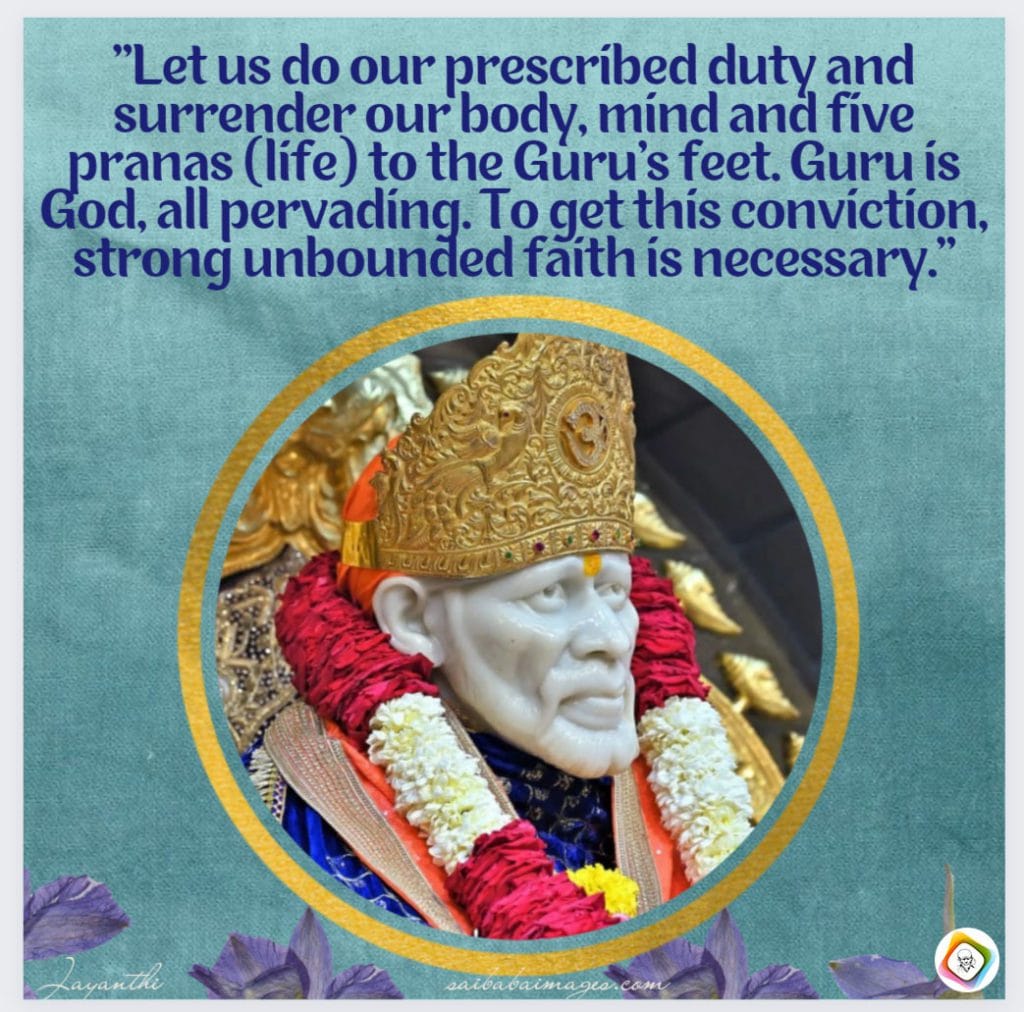 An anonymous Shirdi Sai Devotee from the US says: I am a small devotee of Baba who resides in the USA. Today, I would like to share my experience regarding my health, studies, and about my family members.
I would like to thank Baba for how He blessed me to have negative reports on my Mammogram.
I went through mammograms more than three times. The doctor was worried that my mammogram reports were not normal. I went for a biopsy and finally, the report came as negative. It was a great relief. I was praying and chanting Om Sai Rakshak Saranam Deva to Baba the whole time. Thank You, Baba. Please bless all of us.

I have been working really hard to accomplish one of my certification courses since 2019. Finally, I completed it by the grace of Baba. Now, I can move toward a new path. Thank You, Baba, please shower Your blessings on all of us.

Baba, please show the right and positive direction to myself, my siblings, family members, and all. Please forgive me if I have hurt or mistreated anyone. Thank You Baba for Your blessings on me.
Om Sai Sri Sai Jai Jai Sai, Om Sai Sri Sai Jai Jai Sai, Om Sai Sri Sai Jai Jai Sai, Om Sai Sri Sai Jai Jai Sai, Om Sai Sri Sai Jai Jai Sai, Om Sai Sri Sai Jai Jai Sai, Om Sai Sri Sai Jai Jai Sai, Om Sai Sri Sai Jai Jai Sai, Om Sai Sri Sai Jai Jai Sai.
Experience With Sai Baba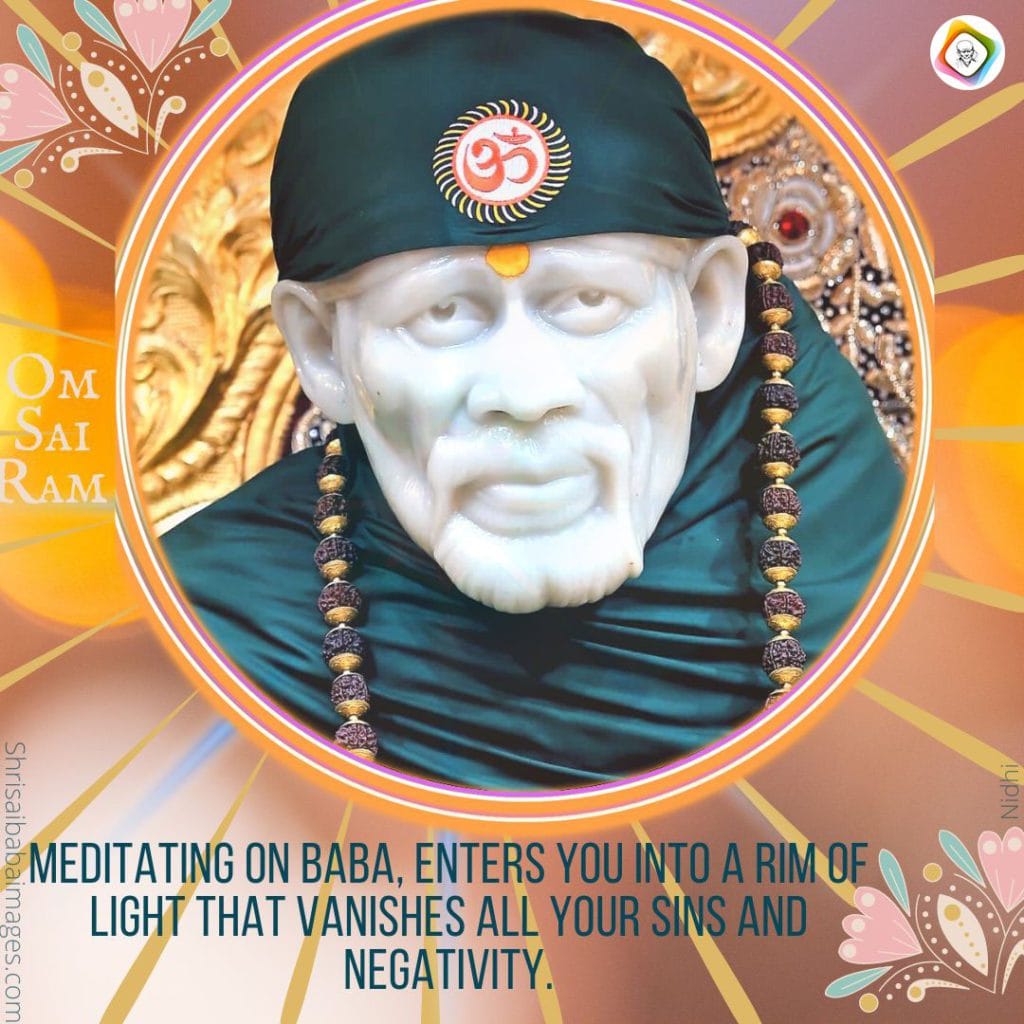 Shirdi Sai Devotee Maheswara from India says: I am Maheswara from Hyderabad working in the IT industry. Coming to my experience today I was unable to log in to my system I prayed to Baba to get it resolved and the issue got resolved immediately.
2. I have booked train tickets for my mother and father and my father's one got confirmed and my mother's one was on the waiting list for 34 until 3 pm. So after I prayed to Baba the ticket got confirmed with a berth. Koti Pranamalu, Baba.
Sai Baba Blessed With One Stage Of Document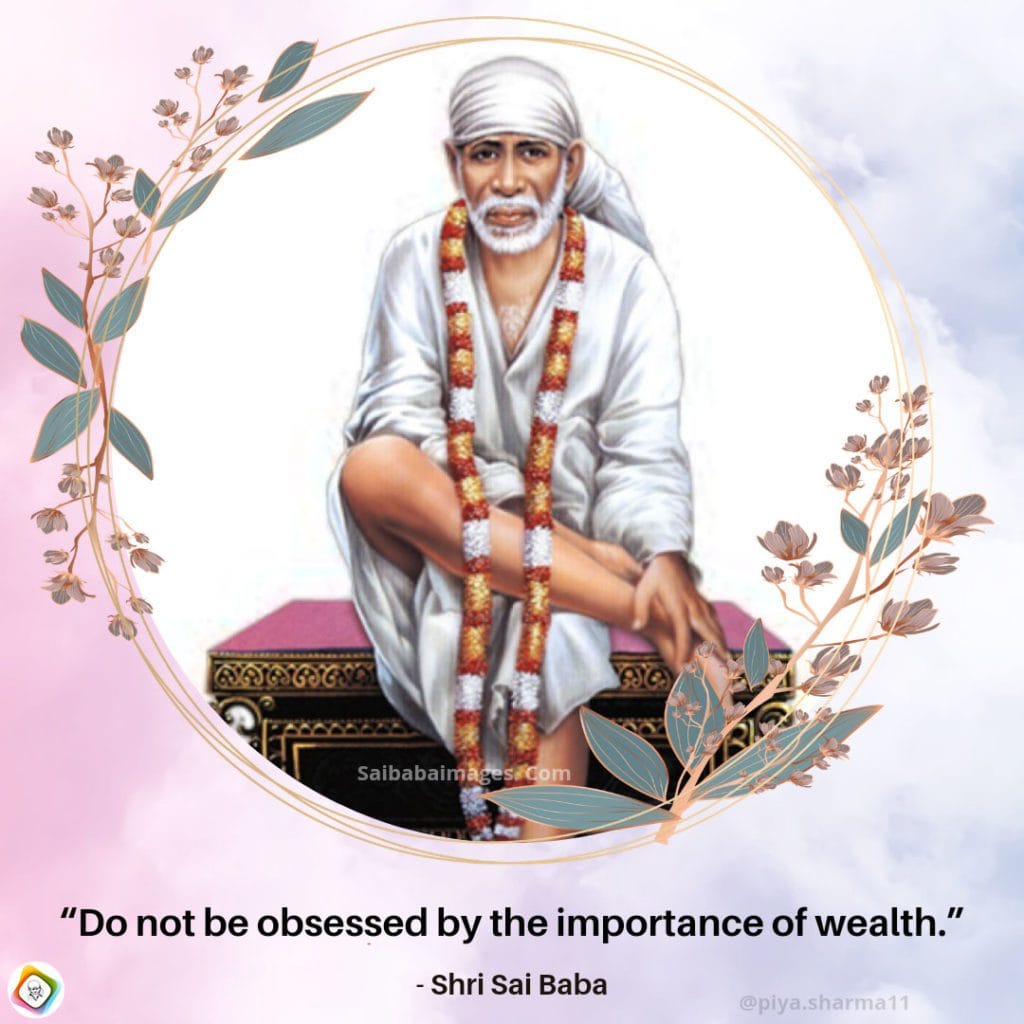 Anonymous Shirdi Sai Devotee from India says: I am a Sai Devotee.
Please don't disclose my name, contact, location details. With Sadhguru Sai Baba's blessings we received one of the stages of the legal document. Thank You Shirdi Sai Baba for blessing us. Some other concerns came up in other documents. We hope and pray that with Sai Baba's blessings it will get solved easily and we will get the final step of legal documents sooner which is very important to move ahead with further steps in life. Please help us Shri Sai Baba to get it sooner to move ahead with further steps in life and help everyone who is waiting for legal documents anywhere like us.
Regarding Ear Pain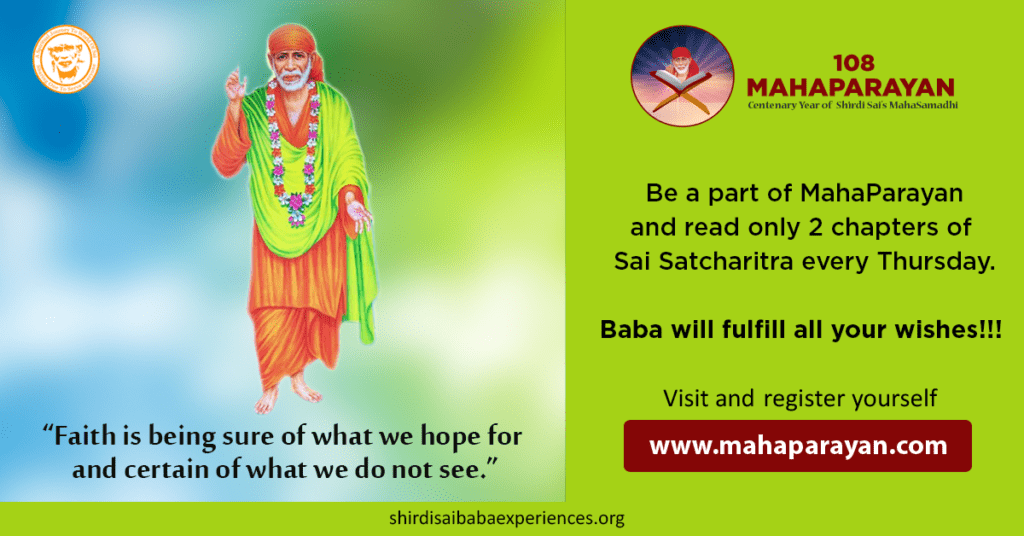 Anonymous Shirdi Sai Devotee from India says: Hi all, I was suffering from ear pain for the last two months. I visited many doctors with 0 results. I prayed to Sai Baba to cure my ear pain. In those struggling days Baba was with me which made me feel that I was not alone. After all my struggle-filled days; with Sai Baba's grace a miracle happened and my ear pain was cured. I thank Him. Om Sai Ram!
---
More from SaiYugNetwork.com
© Shirdi Sai Baba Devotees.com – Member of SaiYugNetwork.com