Proof That Sai Baba Is Ever Guiding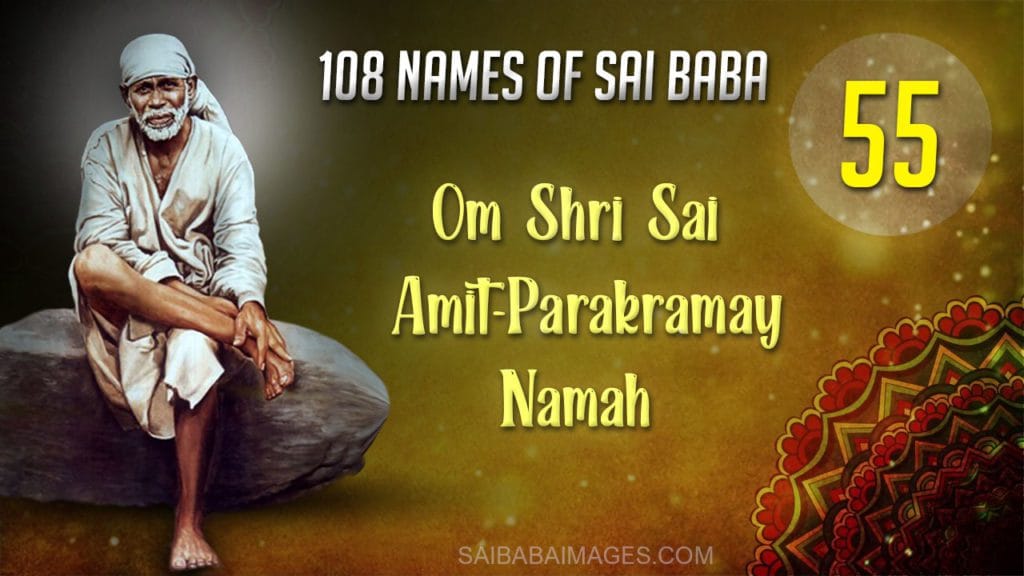 Anonymous Shirdi Sai Devotee from Canada says: I live in Canada. I would like to narrate my experiences with Shirdi Sai Baba here.
Sairam! Thanking shirdisaibabaexperiences.org team from the bottom of my heart. Shirdi Sai has given me everything after He came into my life in 2012. I never imagined that I would come abroad and study in Canada, but it happened. I have two brilliant kids as expected, one boy and one girl, and a job in my interested field. All of these are because of Baba's blessings. Thank You Baba for everything. For every question, I ask Him from the bottom of my heart and He somehow responds. I will narrate it to the best of my ability.

1. It was a dream for me to buy a gold chain for my mom at the same time I asked Baba for a suggestion. His reply on Facebook was "Do everything you have to do, but not with greed, not with ego, not with lust, not with envy; but with love, compassion, humility, and devotion. This will make Sai happy." Isn't this a miracle? The feeling that I am going to buy a chain for my mom is gone from me. If Baba blesses it then it will happen. I have never seen a message like this before on any social media before. The wish I had in my mind happened with Baba's blessings.

2. The current project I was working on has gone to another company because the contract ended with my concern. Many times I have seen Baba giving me this message "Running projects will be stopped. Do not get disturbed due to it. Remember Sri Sai Baba. Very soon you will get success and get rid of sorrows." Isn't this a miracle? He told me before that it is going to happen.

3. On the day it was announced that our current project contract is ending in thee months, we had an urgent call and after hearing this news I was a bit sad. But in my browser, I had already opened Facebook and the message I saw after that call was "Your job will continue. Don't worry." Isn't this a miracle? Isn't this proof that Sai cares for us?

4. To get another project I was preparing for an interview, but I couldn't get any project from April until July 2021. This was really a frustrating period. I started reading Guru Charitra by July third week as Guru Poornima was approaching and completed it on Guru Poornima Saturday 24th July 2021. The same week I attended one internal interview. Before that, I also attended so many interviews, but none materialized. On 27th July 2021 (Tuesday) I got a banking project. Isn't this a miracle? Isn't this proof that our Guru exists?

5. There is a Baba temple in my current city. I felt like Baba wanted me to donate money for its expansion project. In one of my bank accounts, I had 810$. I donated 804$ (Rs. 44220) to that temple. I didn't reveal this to my family. I had a feeling that this money was given to me by Sai, so I will give it to Him. Later after that my father got One Lakh sixty-eight thousand rupees extra from a land deal (On a Rama Navami day), and also I got an extra 300$ extra from my office. Sai gives us back in some way or other for sure. Isn't this proof that our Baba gives back 10 times more?

6. I wanted some money for doing a little work on our farm, so I prayed to Baba for it and said "Sorry Baba, I always come to You for my needs and money." After the prayer when I opened my Facebook this was the message that I saw from Baba "Money is not everything but money is a necessity. Money is required to run a day-to-day household…I know as a child how you struggle sometimes to get small things due to financial problems. There is nothing wrong if you pray to God for money because God also understands you and your needs. Don't worry about finance. All will be arranged. – Sai Baba". Isn't this proof that our Guru answers?

7. I am scared to drive our car; I kept postponing learning to drive for several years. But my husband wanted me to drive as it would help in picking up our kids from day home. I started learning but failed the driving exam by December 2020. Again when I was practicing this time I asked Baba for help. His message was "Remember your preceptor/Guru and be quiet. You will soon succeed beyond imagination." I passed my next driving test by April 2021, to my surprise my husband gifted me money to buy gold bangles. This is the first gift that I got from my husband after eight years of married life. Sai has given me everything more than I deserve. Thank You, Baba. Make us better individuals.

Sai is ever-living and guiding. He helps us and tries to make us better individuals. He is my father, mother, Guru, and everything. Sai is the doer. I bow to Your lotus feet Baba, keep guiding us. Guide all of us, Baba. With this, I conclude my experience. Jai Sairam!

Sai Baba Saved Parents From Covid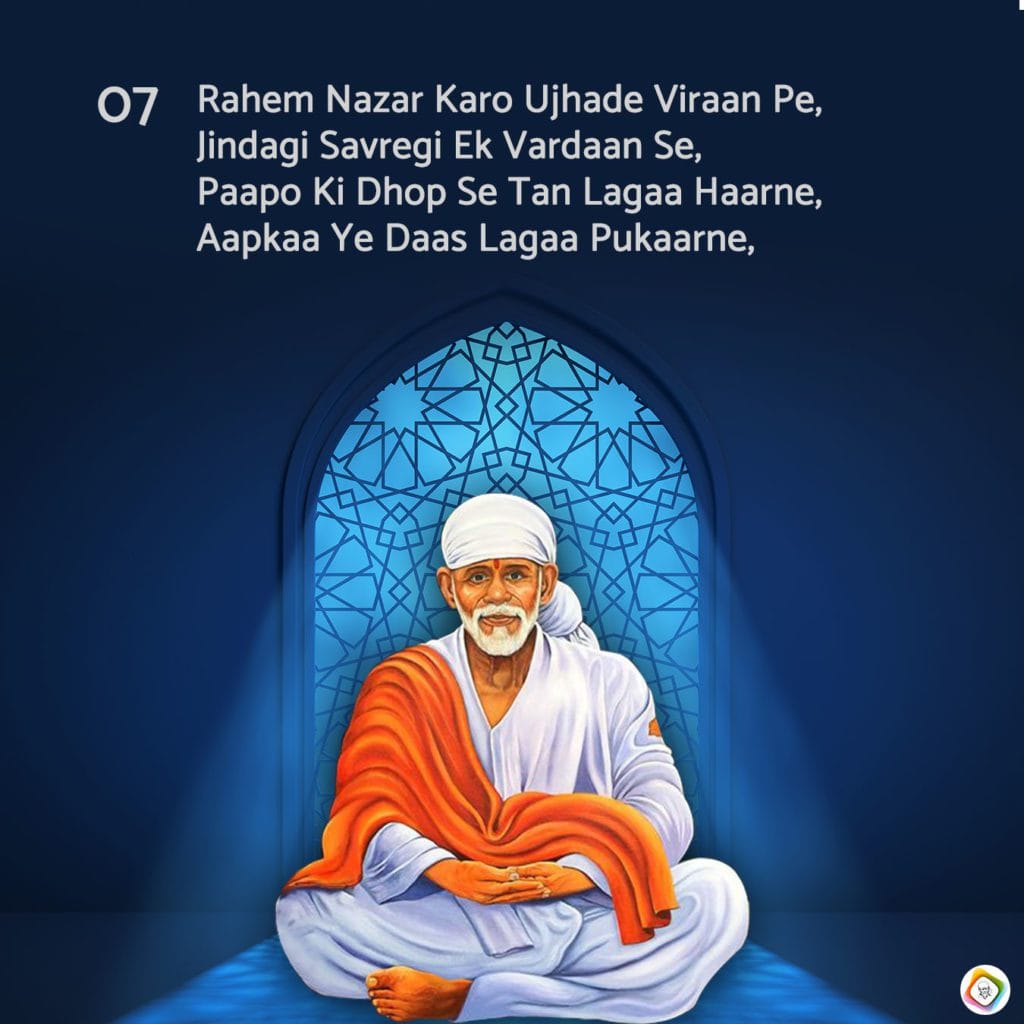 Anonymous Shirdi Sai Devotee from USA says: I'm a member of the Global MahaParayan group MP-7420N1. I would like to remain anonymous.
To begin with, I was too shy to share my experience. I was in a situation where my travel from the USA to India and to be with my parents had many challenges. So I prayed to our beloved Baba that if everything goes fine then I will overcome my shyness and share my experience to inspire other MP devotees and give more faith in this MP journey that Baba is listening to us and will always help us.

I work in the USA and my parents live in India. Since the time Covid started me and my siblings have been very carefully protecting our parents because they both have underlying conditions. My father is a heart patient and my mother is diabetic, to say the least. In Feb 2022, one day I got a call that both my parents were admitted to a hospital because they had Covid symptoms and then tested positive. I was shocked and devastated just hearing the news. I immediately decided to fly back to India but unfortunately, I realized that my passport was expiring and I could not travel without renewing it. I was in tears and was afraid. Then I surrendered everything at Baba's feet and prayed for His help and grace. Along with MP reading, I also decided to do Sai Nav-Guruwar Vrath. Our merciful Baba cured my parents within 10 days. He is also constantly reminded either through a message or through a photo that He is with me and not to have any fear. I offer my gratitude at Baba's feet for the love and compassion He showered on my family. I also thank other MP members for sharing their experiences as it gives me more faith and brings me closer to our beloved Baba. Love You, dear Baba. Jai Sai Ram!
Sai Baba's Blessings On Parents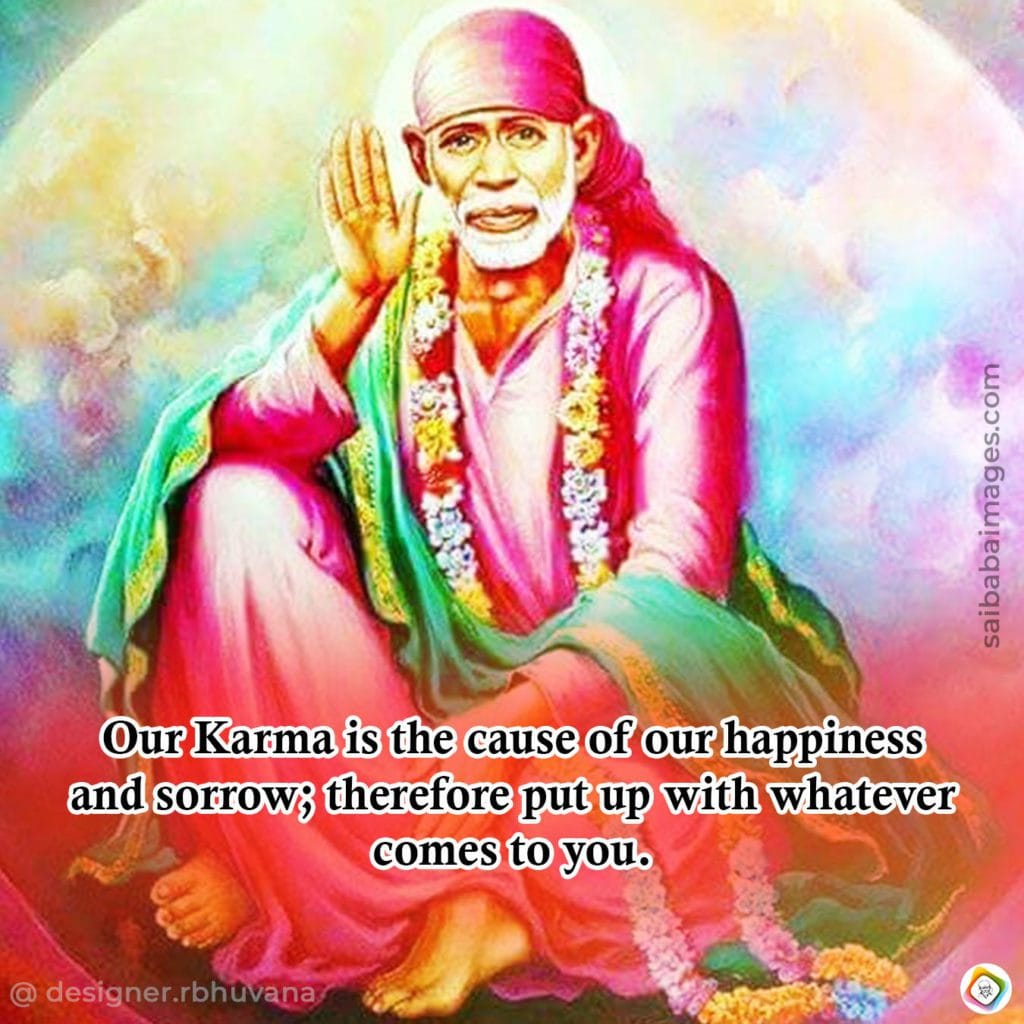 Anonymous Shirdi Sai Devotee from USA says: Om Sai Ram. I am a small devotee of Baba who is currently staying in the USA.
My day starts and ends with Baba's name. He is everything to me and my family. Without Baba I am nothing.

Recently my parents traveled from India to the USA. I was very worried as my mom is diabetic and my dad is nearing 70 years. This is not their first time in the USA but after Covid, it was the first time that they would be traveling with masks and so many precautions. I was very worried.

Why fear when Baba is there. I just prayed to Baba to be with them and take care of them. Indeed it was a hassle-free journey for my parents. They reached without any small problem. All was smooth. Thank You is a very small word to express my gratitude but without Baba's blessings, it would not have been possible. Om Sai Ram Om Sai Ram Om Sai Ram!
The Most Unexpected Happened With Sai Baba's Grace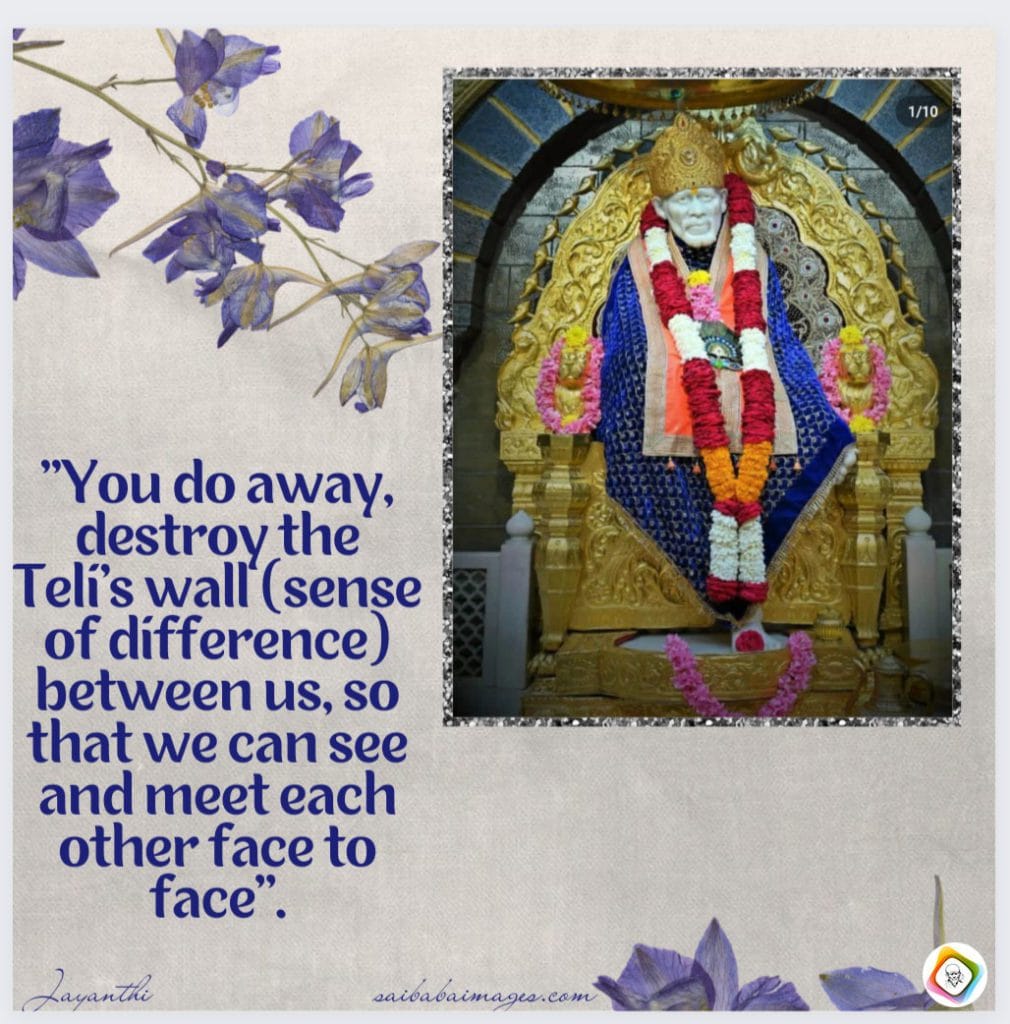 Anonymous Shirdi Sai Devotee from India says: I have had many experiences where Baba saved me in many situations, but this was exceptional.
A friend of mine had great faith in me and invested in my work. This was the last resort for her too. I was doing everything perfectly when some technical issue went unnoticed and it looked like all work done till then would go waste. I didn't know what to do and so asked my senior for help. She was not very supportive. I was just praying to Baba. I asked my partner's opinion who told me to continue what I was doing and recheck after two days. I did the same and completed my work, and submitted it. I prayed to Baba that if my work was positively accepted then I would post it here and finish the Satcharitra reading in a week. In two weeks' time, I got a positive response, my friend is also happy. I have started my 7 days parayan also this Thursday.
Baba, please be with me as You always are and let me complete this work successfully in the coming months. Thank You Baba for always being with me in tough times.
Sai Baba – The Saviour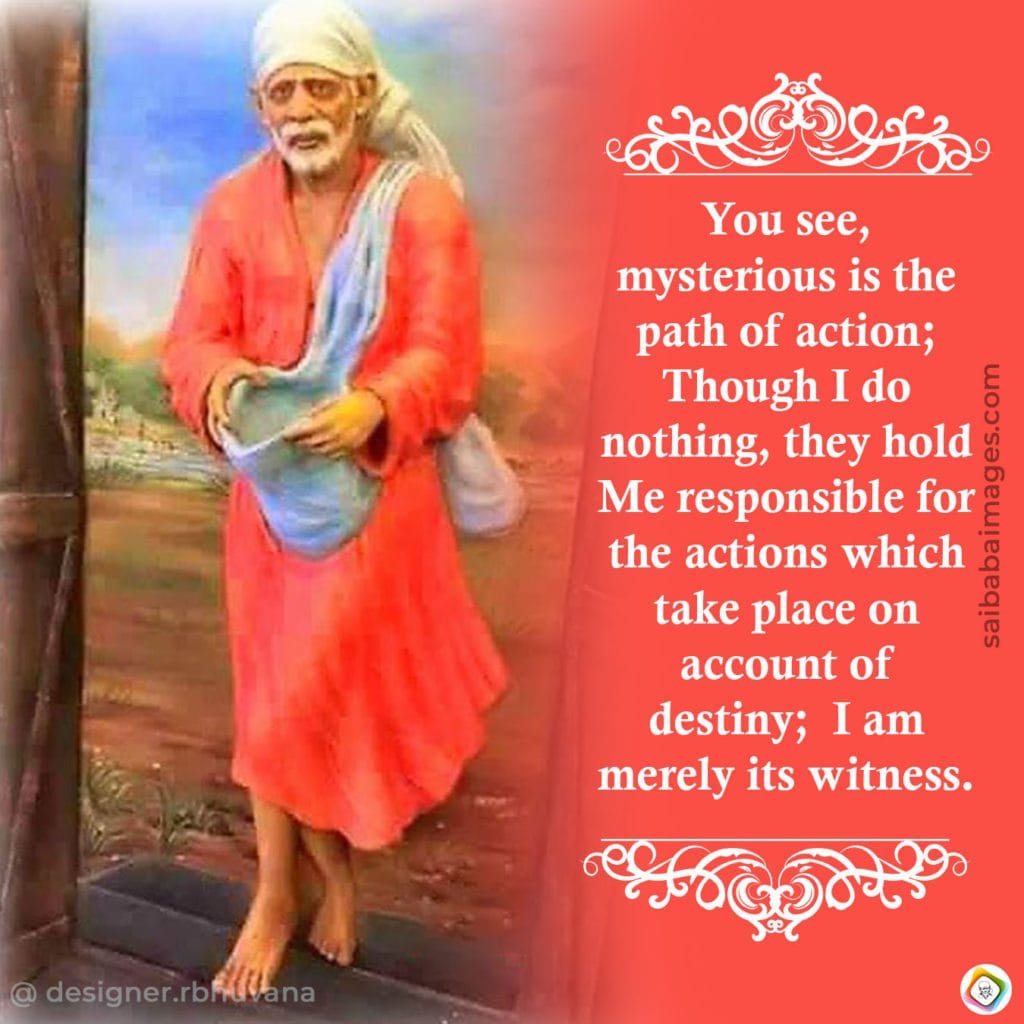 Anonymous Shirdi Sai Devotee from USA says: Om Sai Ram to the people maintaining this modern Satcharitra site. Baba (God) is our only protector. I have shared many miracles on this site and thanks to the team for publishing those.
I am a member of the Global Mahaparayan group and feel that my attitude towards life and people has changed a lot by Baba's grace.
Baba, please cure my son's eye stye, I am applying Udi and praying to You every day. Please Baba keep Your blessings on me and my family.
Om Sai Ram Om Shri Sai Rakshak Sharnam Deva Om Shri Sai Arogyashemdaya Namah.
Sai Miracle At Shirdi On Thursday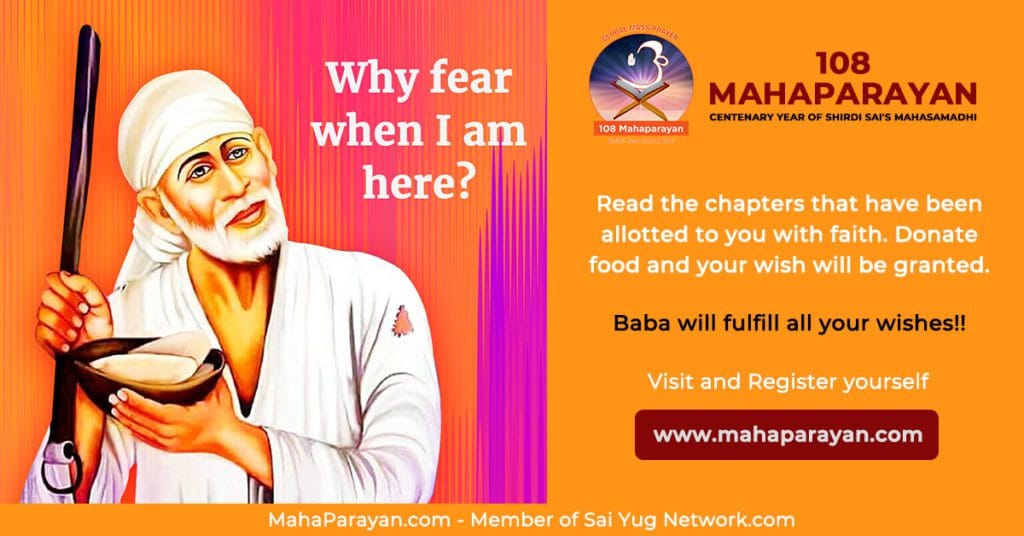 Shirdi Sai Devotee Deepika from India says: Om Sairam. I am Deepika from Punjab. The biggest miracle happened to me on Thursday. I visited Shirdi for the first time. Thank You, Sai, and to that Panditji. He called me, especially in their room which no one is allowed to enter, and said to stand inside here and look at Sai as he was watching that I was crying outside behind Sai's wall where Sai is sitting. He gave charnamrit to drink which they keep for Sai Baba and applied chandan on me which they apply to Sai Baba in Samadhi mandir and gave me flowers too.
---
More from SaiYugNetwork.com
© Shirdi Sai Baba Devotees.com – Member of SaiYugNetwork.com