Sai Baba Gave Job As Prasada (Blessing)
Anonymous Shirdi Sai Devotee from India says: I am a blessed devotee of Baba. This is a part of many miracles that I have been experiencing from Baba for the past few months since Baba made me His devotee. I had been out of a corporate job for many years now and no company was considering my resume because of the gap. I had tried several times in past years, but couldn't even get an opportunity to attend an interview. I asked Baba for a job because unfortunately, I am at a stage in my life where I desperately needed it.

I was sitting in front of Baba's picture and was thinking about applying to a company of a person known to me, but held myself back and didn't ask. But after a few days, the circumstances had changed such that, the person known to me himself asked for my resume. But the known person's manager thought my resume didn't reflect the required skill set and was unsure. I was ready to settle even for a non-technical role. Even after two weeks of sending my resume, I didn't hear anything further from that company.

Simultaneously, I had completed two saptaha of 'Sri Sai Satcharitra' by this time. I was asking Baba repeatedly to get me the job during this time, but one day I thought, 'I should stop asking Baba if I am not getting this opportunity, it's because Baba thinks I am more capable, hence he doesn't want me to settle. I will study again, get a certification, improve my skills and try again for a job that I am really capable of.' Thinking thus I thanked Baba and started 3rd Saptaha and also simultaneously started studying to up-skill myself.

The day I finished my 3rd saptaha, another person known to me gave me 'Sai Baba vratha' book and asked me to do the 9 week vratha. I started the vratha the very following week, the very next day of starting the vratha (4 weeks after I sent my resume), I got the call from HR of that office for a very good technical business role in accordance with my experience and education. This happened because my resume had exchanged hands and another manager whose name starts with 'Sai' had taken interest in my resume and decided to give me the chance to give an interview. Subsequently, I cleared all rounds and got the offer letter with a good CTC. Coincidentally my HR was also a Sai devotee, who gave me a good package even though I was restarting my corporate job after a long gap. The whole process happened by the time I completed my vratha. This job is nothing but Sai Baba's blessing and Prasada. My life without a Guru was meaningless and directionless. Thank You so much Baba for coming into my life.
I hope someday I can be an instrument of service for Baba like all these wonderful people of Baba who came into my life at the right time to help me.
Sai Baba Cured Son's Health Problem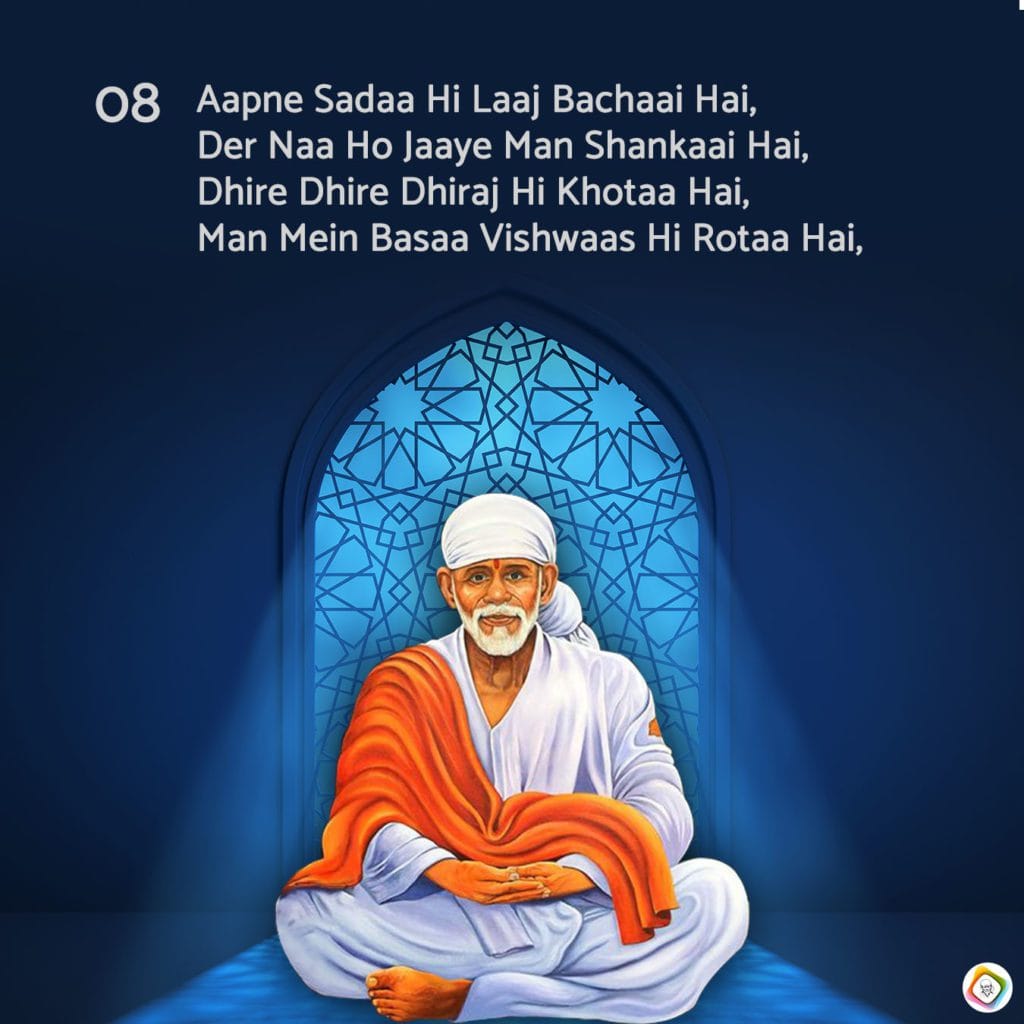 Anonymous Shirdi Sai Devotee from India says: I am a devotee of Sai from India. I have been a Sai devotee since childhood.
First I would like to thank my cousin, Vidya, for joining me in the Global Mahaparayan group on June 22nd, 2020.
Within three days our Global Mahaparayan group (MP classroom of 48 devotees) was formed and I heart fully thank Baba for forming the group so fast.
In Dec 2019, my younger son who was almost 9.5 years old, suddenly had some problem with passing stools many times in a day. Initially, we didn't take it seriously. But when they didn't reduce even after 2-3 months and when he started losing weight then we got tense and ran after many doctors and hospitals. Each doctor's diagnosis was different and everyone started treating him differently. But there was no improvement. We tried allopathy, homeopathy, ayurvedic, and all but it was not cured. Then my cousin, Vidya, got to know about this and she called me and said, "You join in the Global Mahaparayan and he will be definitely fine." Then she joined me in a group and within one month of joining the MahaParayan group, his condition was improving and he was getting better. But I always used to be very tense throughout, every day right from the time he woke up, till he slept noting down what he ate every day and how many times he went to pass the stools. To remove this fear also from me Baba made this below leela.
After a few months, this problem started again and I was really worried. Then I was praying to Baba to send Udi (I had a strong feeling that once Baba sends Udi from Shirdi then my son will be completely fine). Then one day somebody sent a link in the Mahaparayan group which said if you register on the Sai Sansthan Trust website then they would send you Udi by post (It was only during that COVID time that this facility was there). I literally cried after seeing this message and immediately registered on the website. Then I got Udi exactly after two months. I started giving him Udi water right from the day one of receiving the Udi and he recovered within a day and he is totally fine now. Earlier he had so many food restrictions. Imagine for a nine-year-old child, restricting him to eat only specific food for months together, how tough it would be! He is eating everything now and he is fine. Thank You Baba for curing my son from illness and also removing the fear within me.
Just have faith in Baba and Udi and He will take care of everything.
Sai Baba Our Saviour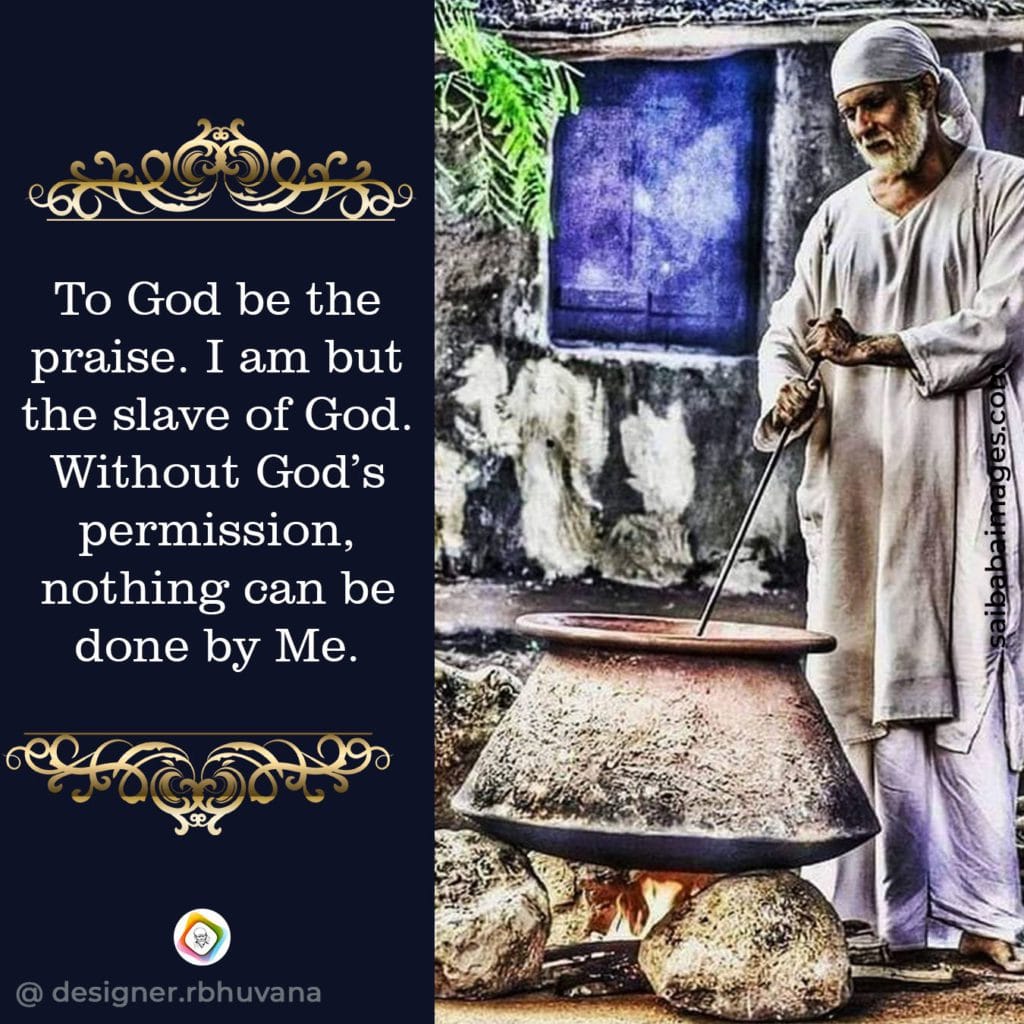 Anonymous Shirdi Sai Devotee from the USA says: Om Sairam, I am one of the sparrows that Baba has pulled towards Him. He humbly pulled me towards Him and Baba has been showering His blessings on us throughout our life. Baba also pulled my husband towards Him, now he has become a sincere devotee of Baba. Thanks a lot, Baba for everything.
Kudos, to the people maintaining this blog. You all are blessed ones and may Baba continue showering His blessings on you all.
I am part of the Global Mahaparayan group because of His blessings. Whenever I feel low I read the miracles of Baba on this site and I get more energy and peace.
Over the weekend our family went for a festival celebration and had food outside. This caused a lot of vomiting for me and the kids. I got the Udi from Baba and put it on my kids and myself. I prayed that the vomiting should stop and it should not bother us. Our beloved Baba kindly made sure that we were ok in the next two days.
Baba, You know what my husband is going through in the office. He is a hard worker. Please bless him. Thank You, Baba. Please bless all Your devotees. Om Sai Namo Namah, Sri Sai Namo Namah, Jai Jai Sai Namo Namah.
Sai Baba Gave Darshan
Anonymous Shirdi Sai Devotee from India says: I am a small devotee of Baba. Please keep me anonymous. Thanks to Hetalji and the team for this platform.
This is my very recent experience. In Feb 2022, I wish to visit Shirdi and go to Baba's Darshan. As I told this to my husband, he agreed to book tickets and plan the visit. We had a wonderful journey and beautiful Baba's darshan. Luckily, after two months I got a call from my relative to join them for a Shirdi visit. I was on Cloud 9 and joined them for the visit. I believed that Baba had planned to give me darshan again.
Thanks, Baba for everything. A few days ago I read a message from Baba, "I will make all the arrangements to come to Shirdi and you will be surprised." Thanks a lot, Baba for letting this happen, and for planning one more visit for Your darshan. Sai Please give me blessings to get all my wishes fulfilled. Kindly grant me the strength to tackle all difficulties and help me fulfill my wish to marry the guy I need. Please help me, Deva. Om Sainathay Namah.
Loving Sai Baba
Anonymous Shirdi Sai Devotee from India says: Please keep me anonymous. My heartfelt gratitude at the lotus feet of Baba. One day while driving I couldn't spot a speed breaker ahead and the bottom of the car hit a bump. After that, I was worried as it may cause some damage to the vehicle and my husband may get angry about that. I prayed to Baba and promised to share my experience. When the vehicle went for servicing, I was praying to Baba that nothing should be wrong. With Baba's grace, nothing had happened and I was relieved from a big tension.
I would like to share one more experience, which may sound silly; but it was a great concern for me. We had to go on a trip with family and friends. Just the previous morning when I woke up I found that there was a pimple on my cheek with a lot of redness. It was looking very weird. I prayed to Baba that if it got cured by the next day then I would share this experience. I just rubbed little ice in that area and then Baba's Udi. By afternoon, it was reduced to 50%. I applied Udi again before sleeping at night. The next morning it reduced to 95%. It was just a little spot, which was not very clearly visible and did not looks weird either. Gradually it disappeared soon. It was really Baba's grace; otherwise, usually acne marks take a long time to go. Thank You so much, Baba.
Sai Baba Helped In Studies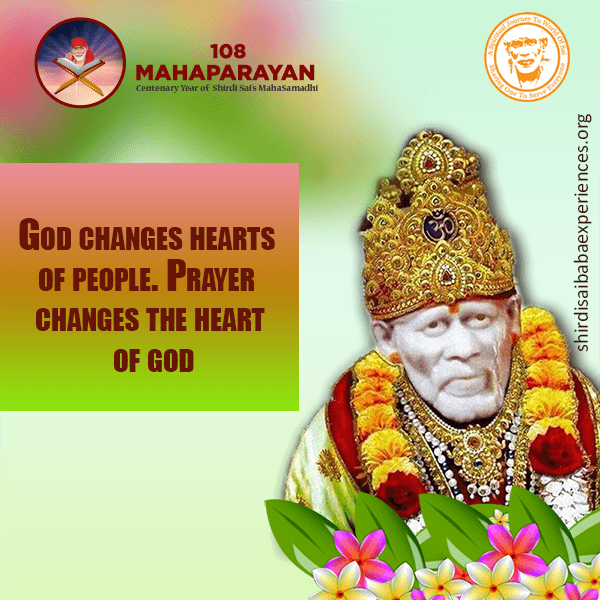 Anonymous Shirdi Sai Devotee from India says: Om Sairam. I'm a small devotee of Sai Baba. Thanks to the Saiyug network team for the opportunity. I am a B.Tech student.
Our beloved Baba helped me in my studies. The time I got for my 3rd semester is 2 months as I am a lateral entry student. It was very tough to cope with my studies in that short period. I was very afraid about the exams. I prayed to Baba to help me and that I would share my experience here if I got good results.
Every day I read about devotees' experiences on the bus while going to college. I was very much inspired by these miraculous experiences. I love Baba very much. Baba helped me in every toughest situation.
Baba blessed me with good results this time also. I am sorry Baba for the delay in posting my experience. Please forgive me and hold my hand tight, Baba.
Om Sairam!
---
More from SaiYugNetwork.com
© Shirdi Sai Baba Devotees.com – Member of SaiYugNetwork.com