Sai Baba Is Devotee's Life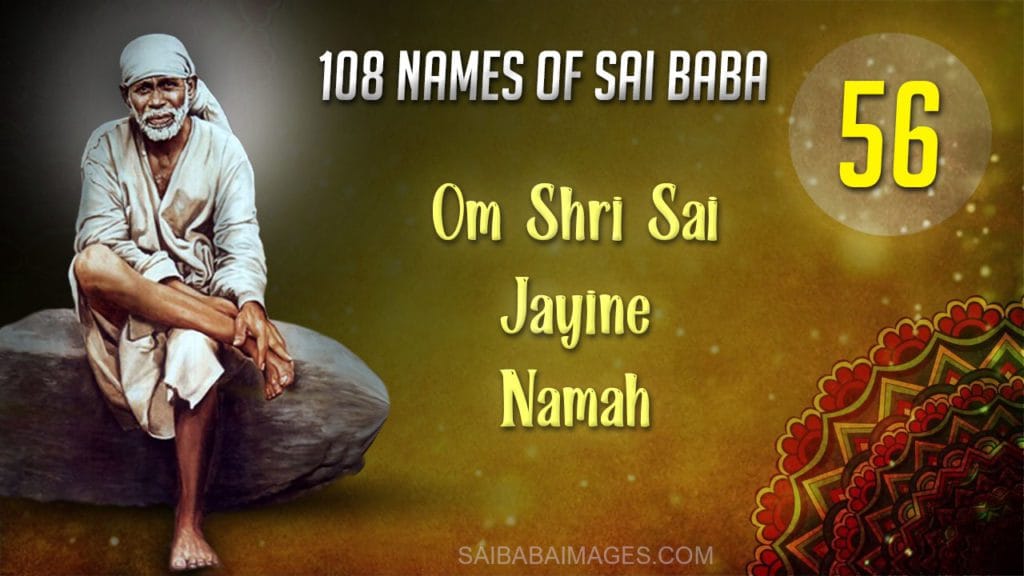 Anonymous Shirdi Sai Devotee from India says: I am a realized soul who found myself that Sai is Everything. I can't even breathe without His name.
Om Sai Ram! Pranam to all. Thanks to the team who is maintaining this platform. With the help of this platform I took rebirth, Baba gave me hope in my life and stood in all happy and sad situations.
Now I am going to share my experiences with Sai Baba. I joined the Global Mahaparayan group in 2021 January. Without my consciousness, I used to be conscious while choosing anything.
Coming to this Mahaparayan group without my consciousness I joined and started reading Sai Satcharitra.

Experience 1:
In 2015 due to bad circumstances, I lost faith in God, and slowly became an atheist. Suddenly I met Baba in 2017 and felt that He was looking at me (Deep in my heart, I felt who He is and why He is staring like that at me when I was in pain?) and repeatedly started finding His photographs. One photo was in my book, not sure how it was in my book. When I tried to open that book exactly the page where Baba's photo was present was opening. One day I started looking deep into that photo and that was the day when I felt His presence and started speaking to Him with the hope that He was listening to me. This is how Baba entered my life and from then I started believing in HIM and not in other Gods.

Experience 2:
Suddenly my faith in Sai Baba shook and I made the wrong decision. Since that day everything in my life is unpleasant. I started questioning Baba about why my faith had got shaken. Deep in my heart, I felt like I was going to experience a different dimension of life with this wrong decision. Exactly the same thing happened. I regained my faith in all Gods and felt all Gods are Baba's form only. Slowly with the guidance of Baba, I am correcting my mistakes in my life. I had promised Him that I would be sharing all experiences that happened to me on this blog but I became lazy in posting the things. Now I am posting this experience only because of the devotee who shared a similar experience here. That experience content goes like this: "Do not forget to fulfill the promises that you have given to Baba or anyone". Only because of this message did I understand what mistakes I am making repeatedly in my life. Thank You Baba for reminding me to post my experiences and sorry for keeping You waiting.

Experience 3:
I started Nav Guruvar vrat in May 2021 after joining the Global Mahaparayan group, which was incomplete. But Baba is reminding me repeatedly of the devotees' experiences who shared posts on Nav Guruvar vrat, but I was neglecting many things that I had promised to Baba. Now in April 2022 I restarted continuing my vrat. Please, Baba, help me in completing this vrat without any obstacles and bless me with Your love and help me to help others who are in need. Make me move on the true path.

Please take care of this world, Baba. Give mental peace to all, please take care of my family in all aspects and all Your Children's Family.

Om Sai Rakshak Saranam Deva, Om Sai Ram.

Apologies Baba if I missed anything. Please bless me with good memory power and allow me to remember only good things and make me do only good deeds.
Sai Helped With Mum's Health
An anonymous Shirdi Sai Devotee from Canada says: I am a 47-year-old married woman living in Canada with my husband and my two children. I am forever grateful to Hetalji and her team for this platform. I look forward to reading devotees' experiences every day. Please keep me anonymous.
I have been a Baba's devotee since 1992. Baba helped me several times in the past. He saved me from an accident while I was at college. Somehow, over the years many changes happened and my devotion became weaker. But 2020 was the worst year. My nearly 18 years old daughter became very sick. I posted earlier how Baba appeared in my dream and saved her.

For the last two years, I was also worried about my mother. She is a widow. I feel very sad that I am unable to help her with her health issues. She has chronic health issues such as diabetes, hypertension, and psoriasis.

She developed a lesion on her tongue which became gradually worse. She is unable to eat any food and has lost a lot of weight. My friend who is an ENT specialist didn't think it was severe. This was two years ago. She tried at least four ENT doctors. Nothing is helping. She is now taking homeopathic medication along with regular medicines.

I wanted her to get a biopsy. I was very worried. Two weeks ago she wanted to go for a biopsy on Wednesday as the Panditji told her that it was an auspicious day. For some reason, this was postponed to Thursday. She was unhappy. I was somehow happy. She was very scared to get the biopsy done. My friend agreed to get the biopsy done.

I was feeling anxious as well. I prayed to Baba on the day and had Vibhuti on my tongue. I prayed everything would be ok. As soon as I prayed, my friend texted me that he was able to get the tissue and that we should get the result in a week to 10 days. I was praying that day and was reading devotees' experiences on this website. The first experience was about a biopsy result that was negative. Somehow I felt very positive.
We were waiting for the result. My mum became more anxious during this time. It took exactly two weeks and two days ago (on Thursday) we got the results. Baba saved my mum. It was negative. It was lichen planus (a chronic skin condition). I was very relieved. Baba, please protect my mum and aunt.

Baba, please forgive me for my past deeds. You know I am still worried about another health issue for my daughter.

Please, Baba, help her. I can't see her struggle. Save my kids, husband, and myself from all calamities. Baba, please guide my daughter and help her join a good university.

Please give good health to my mum, aunt, and my grandma.

These days I feel very anxious about health issues. Baba, please protect everyone.
Sai Baba Answers And Shirdi Darshan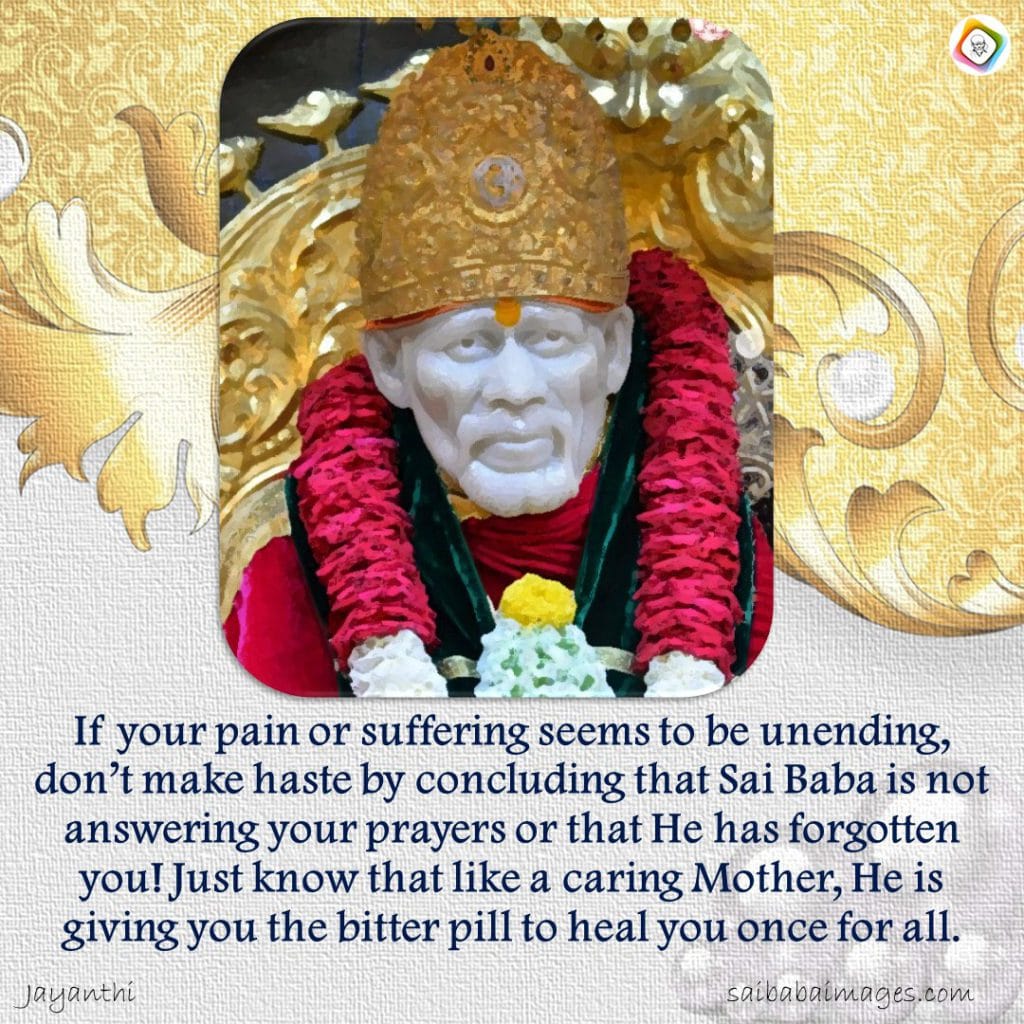 Anonymous Shirdi Sai Devotee from Singapore says: I am a Baba devotee and reading in the Global Mahaparayan from 2020.
Om Sai Ram!

My husband and I went through a lot of major health issues. Both of us went through surgeries. But my faith in Baba was unmovable. With His blessing, I was able to overcome all the difficulties.

Later my 18-year-old son started having a stomach problem. He had to undergo a major operation to remove part of his intestine and appendix. Even after the operation, he was having complications. He was in and out of the hospital. My heart broke. I was questioning Baba why us? Why are we going through these problems one after another? Seeing one's son suffer would be painful for any mother.

But my faith was undoubtedly strong. Baba answered my questions from various sources. He told me that this was due to Karma. My son had to go through this suffering. But it is ending and Baba asks me to trust Him to make him recover well and that all would get better. I prayed that he should allow us to visit Shirdi at the earliest and all should be well.

My son's health started improving slowly. But his doctors still have concerns and have ordered further tests. I started 5 days of prayer to Baba. My prayer was that everything should be alright and I should be able to visit Shirdi. I vowed to post my experience as a miracle.

Our visit to the doctor was exactly on the fifth day of my prayer. After collecting the results my heart skipped a beat. His stomach still has an abscess. I was praying Sai Sai Sai nonstop while waiting for the doctor. With Baba's blessings, the doctor said not to worry and that with the further oral treatment itself, he would be cured. We were relieved by the news.

My husband and I were able to visit Shirdi in March 2022 without any trouble. We got blessings from Sai. My eyes were filled with tears throughout the Darshan.

Om Sai Ram!
Sai Baba Answer Prayers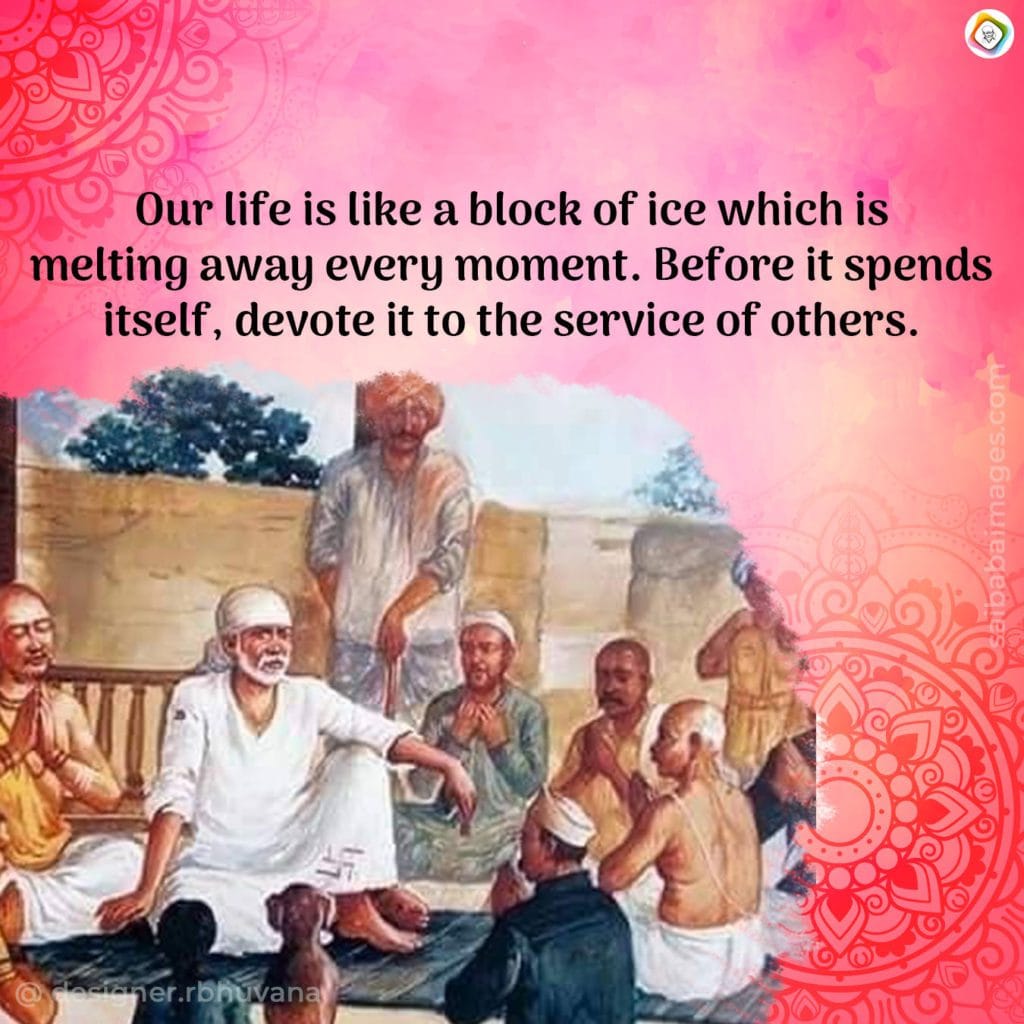 Anonymous Shirdi Sai Devotee from India says: I am a small devotee of Baba Jaan who wants to be anonymous.
Thank you for this website Hetalji and team. This website truly always gives motivation, hope and positivity.

This is my experience this week. We had planned a Shirdi trip during Chitra Purnima but due to a waitlist, it got canceled. Then we planned to go to our Guru ashram for Puja and Tiruvannamalai. The darshan, Puja, and everything went well. Baba wanted us here and it was His blessing. I literally cried as the Shirdi trip didn't happen but this sudden plan to the ashram was wonderful. After we were back, there was a surprise from Baba in the form of Udi Prasad from Shirdi. Thanks to my husband who noticed the cover fallen between the gates as usually the letters are posted in a letter box. This was truly Baba's blessing.
After we were back I had a stomach upset which Baba cured and made me fine overnight. Then my kid got a mild cough, cold, and fever. I got tensed but prayed to Baba that the fever should not come and she should do Bal Parayan on Thursday. She was ok and did the parayan. Due to cold allergies, she got a little nose bleeding. I prayed to Baba to cure it with His guidance and with no other problems. Really praying for this to get fine for her always brings us fears and she too gets a little upset. Please I pray that her health and husband's health and everyone in the family and friends should have good health. Thank You for always listening to our small and big prayers. Please forgive this small daughter of Yours when I get angry at anyone and at You too at times. Help me be calm and show us the right direction. Forgive our mistakes. Forgive me if I missed anything. These days I experience forgetfulness. Please help me to overcome this. Protect us and shower Your blessings always and please help me know whenever You are guiding me. Thank You, Babaji.
Om Sairam!
Sai Baba Made Trip Peaceful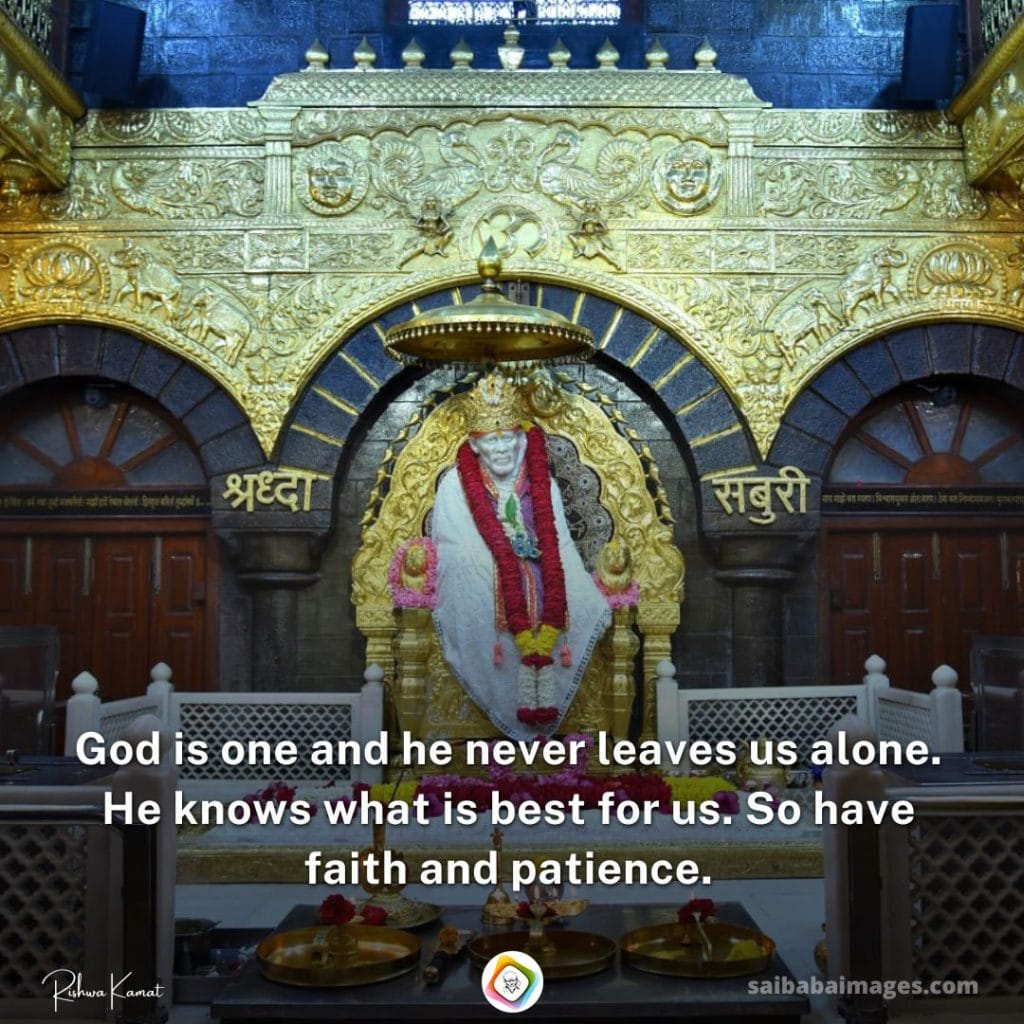 Anonymous Shirdi Sai Devotee from Germany says: Greetings Hetalji. Keep my name anonymous. Thanks for this wonderful platform. I am living with my husband and two kids in Germany. Baba is my everything. I have shared a few experiences here which were also published with Baba's grace.
Coming to our recent experience,
Experience 1: I am having health issues and I kept my prayers here on this platform also. I am suffering from gallbladder stones. During the Easter holidays for kids' sake, we planned for a short trip nearby for three days. I was worried about my health issues, but for the kids, I was ready to go and come. My only Saviour is my Sai Appa (father), I prayed to Him that the trip and travel should be smooth and without any problem and that He should be always with us throughout the trip. Baba always stands for His devotees. We went on the trip, enjoyed it a lot and came back without any big troubles. Thanks, Baba for being with us.

Experience 2: My 11-year-old son hurt his ring finger in the door while coming back from playing. He was crying out of pain. The nail was becoming black. I was worried because here it is not an easy job to take him to the doctor. Again I prayed to Baba that his finger pain should be reduced and nothing major like a fracture should happen. I gave Baba's Udi to my son and asked him also to pray well to our beloved Sai. With Baba's blessings, his finger is getting fine day by day and there is no serious issue with that finger. Thanks, Baba for saving my son's finger.

Baba, I strongly believe that soon You will pull me out of these health issues. Please keep me in Your prayers. Sai Appa(Father) will always be with us.

Om Sai Rakshak Saranam Deva.
Om Sri Sai Samarth.
Om Sai Sri Sai Jai Jai Sai
Sai Baba's Grace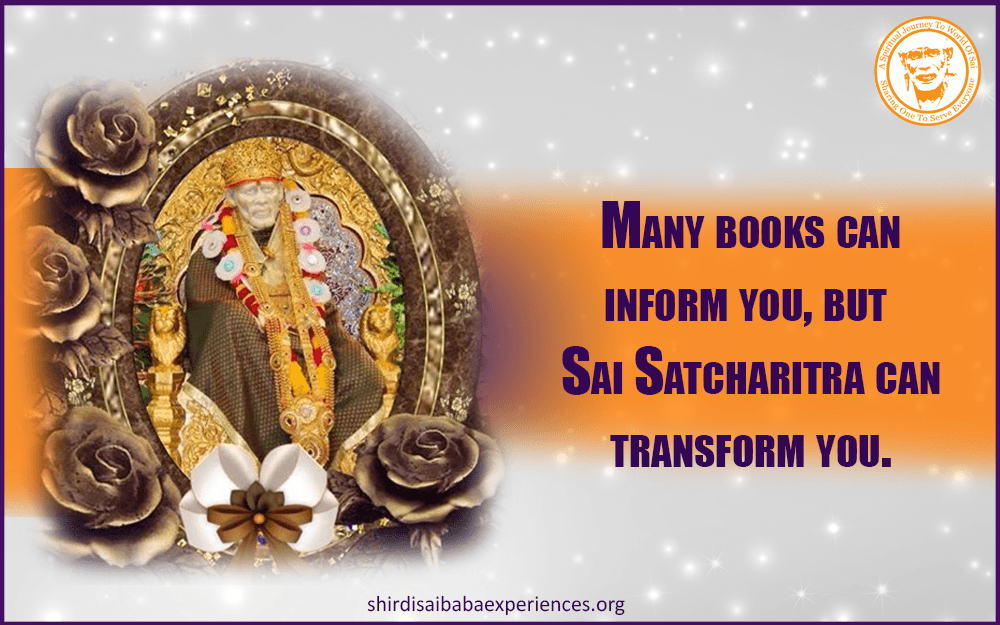 Anonymous Shirdi Sai Devotee from USA says: We live in the USA and Sai has been guiding us for the past few years.
I have experienced many miracles after joining the Global Mahaparayan. My son was recovering from surgery and doctors ordered some follow-up lab tests for him. Some parameters were elevated and we were very scared as he had gone through many procedures during the surgery. I prayed to Sai to please help and if doctors said that everything was ok then I would share the experience here.
Thanks, Sai for listening to my prayers. The doctors said that because of the cold that some parameters were elevated and so there was no need to worry. Udi water is a miraculous medicine. It cured my son's nose bleeding, cold, and my husband's stomach pain. Thank You, Sai for protecting all of us by curing our health problems. Please forgive me if I made any mistakes. Sai Rakshaka Sharanam Deva.
---
More from SaiYugNetwork.com
© Shirdi Sai Baba Devotees.com – Member of SaiYugNetwork.com