Sai Baba & His Mercy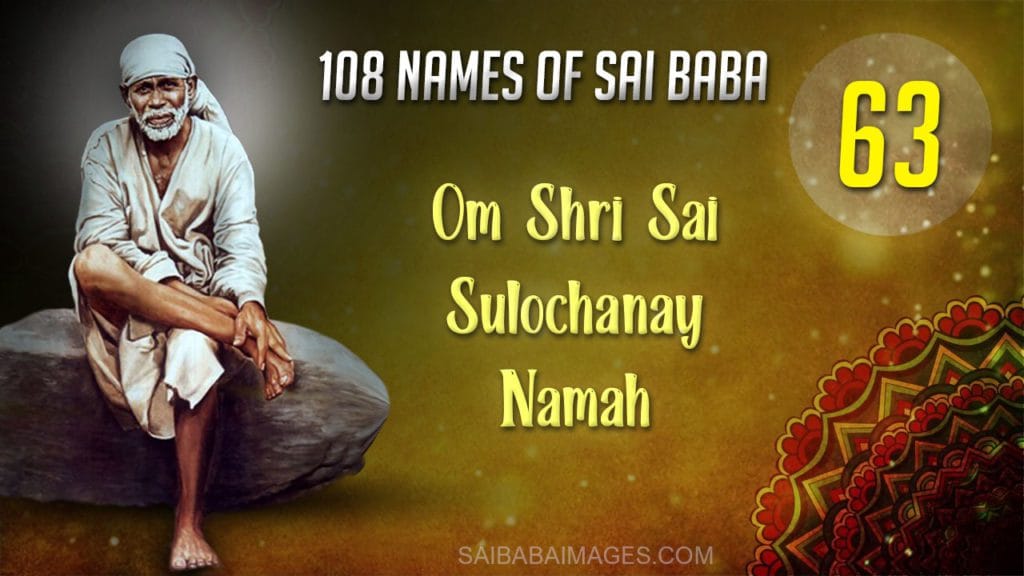 Shirdi Sai Devotee Nikita from India says: Om Sai Ram! I am Nikita based in Bangalore from India working as an HR professional. I am a small drop in the ocean of Sai devotees. I have experienced many miracles by Sai Baba. I apologize to Baba as I have been very lazy in putting words to my experience and getting it posted on this site. So, today I will be sharing a few of such miracles. Before that, I would like to thank the entire team of Hetalji who has given us this platform and made it possible for devotees to get connected and inspired by each other's experiences.
My association with Baba began around 10-12 years back. I have had an on-and-off connection with Baba. When things go against my liking I take a back seat and let Him decide for me. I have done several Nav Guruvar Vrata, Saptah Parayan and recently joined the Global Mahaparayan group. I feel these practices/rituals bring me closer to my Deva and it gives him an opportunity to work upon us and evolve us internally. I feel blissful to be under the wings of Baba.
I am a divorcee and living my life independently without much support from family, as I am in a different city due to my work commitments. I am alone in the city and I feel Baba is my life support system in this mess and difficult times. He is the sunshine in my otherwise mundane existence. He fills me with positivity and pushes me to move ahead in life. I always feel that He is around to get hold of the things when they go wrong.
To quote a few of my experiences:
1. Recently I was cleaning up and rearranging my house, for which I was shifting things to the top shelf of the cupboard by a makeshift arrangement of plastic chairs to be used as stairs. In between the whole, I had a fall from the chair and landed abruptly on the floor. The fall was steep and quick. I didn't even realize what was happening around me. But the surprising part was that I didn't even have a bruise or cut or pain. It left me wondering what that was. It was a Thursday and I just thanked Baba for always being there for me.
2. On another occasion, I was struggling with my then-current job and looking actively for a job change. But nothing was getting tangible. Soon, I was on my notice period and my last working day was around the corner. Boom! I got the confirmation call and the following day was my joining date in the new organization. So, I was immediately in my new role without any break in-between. Again I thanked Baba for arranging things beautifully in the nick of time.
3. This incident happened, on one of my Shirdi visits. We had a nice darshan at Shirdi and we had plans to cover the nearby places like Shani Singnapur and Nasik as well. We had to catch the train from Nashik. The tickets were booked well in advance, so I had nothing to worry about. It so happened that I, with my parents, reached the station on time i.e. at the midnight around 12:30 am to catch my train. But to my horror, there was no announcement for the arrival of my train and the time was running out. Suddenly it arrived without any halt and we somehow managed to get onto the train with my elderly parents and luggage. The TT was right there to receive us at the entry point of the train. He enquired us about the ticket and said that as it was a no halt station we were not supposed to board the train and we realized that our boarding station was Manmad i.e. the next station. So TT was kind enough to understand our situation and co-operated.
Once again, I realized how Baba had crafted and executed the whole scene so that I shouldn't miss boarding from a no-halt station as we were in a new and different place without any assistance or alternatives.
Dear All, please don't ever feel left out or unattended by Baba. As you may go haywire depending upon the situation but He will always be on His duty and never ever stop taking care and looking after you.

Sarva Janana Sukhino Bhavantu. Om Sai Ram!
Thankful To Sai Baba And The Global Mahaparayan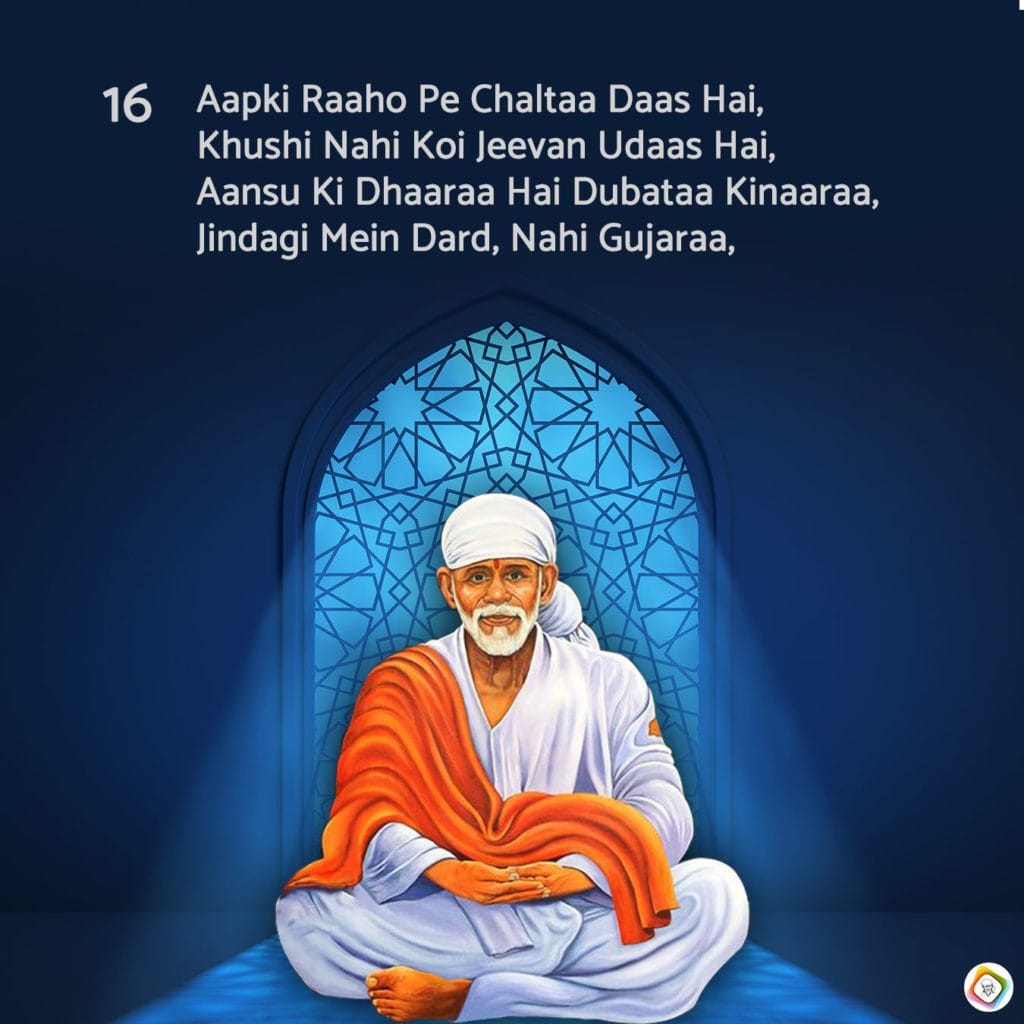 An anonymous Shirdi Sai Devotee from India says: Om Sai Ram. Thank you for maintaining this blog.
I am blessed to be part of the Global Mahaparayan group. Thank you for creating and maintaining the wonderful divine work.
I want to share my experiences especially after joining the Global Mahaparayan.

1. My first experience is about the return of my husband from abroad to India. I was staying in India along with my kids in a rented flat. Mentally, we were very disturbed as we could not go due to kids' studies. Living apart was a very tough time for all of us. We prayed to Baba day and night to bring my husband back smoothly. After one week of joining MP, the papers were signed for return and after six months my husband came back by Baba's divine grace. My gratitude to Baba for protecting us and looking after us.

2. My second experience is about my son getting admission to a good engineering college. As soon as his 11th standard started, lockdown began. Due to online classes, my son became very sad and lost interest in JEE preparation. I was very worried about his career but was also giving priority to his mental health. I prayed to Baba for him and surrendered everything at His holy feet. Finally, by Baba's grace, my son got admitted to a very good college. Everything is Sai's leela.

Baba has introduced me to the world of Global Mahaparayan because I asked Him to never leave me and keep my family safe. I am very thankful to Baba and all the MP organizers. Om Sai Nathay Namah.
Sai Baba's Help
Anonymous Shirdi Sai Devotee from India says: Om Sairam! I thank everyone behind this blog.
I want to share an experience regarding our car. A few days back our car had some problems. Its self-start was not working. We pushed the car with much difficulty. I prayed to Baba to start it. Then it started but again after a week, it got the same problem. While trying to push, it hit the wall on the back side and the car broke because of me. Some outsiders also helped us to push the car.
I seriously prayed to Baba to let the car start and that I would post here. The car started and now it's not working again but as promised to Baba I am posting this here. Baba, when we bought the car even though it was a burden for us, I thought that as Your blessing. But now it is getting so many problems that we can't afford to spend more money on it. Please show us a way for this or else do You also think that we are not worthy of having a car, Baba? Like we failed in so many dreams?
Another small experience is that I saw some earrings on one website and I liked them so much. Being mentally down these days, I just thought if Baba is with me then the product should become available before the coming Thursday and true the product became available for a few hours. Even though I couldn't buy it, I am posting it as gratitude for Baba listening to me.
Please bless my sister with her project. She worked very hard. Baba, for this her health is also getting worse. Please bless my cousins to get married.
Thank You for everything, Baba.
Helpless Without Sai Baba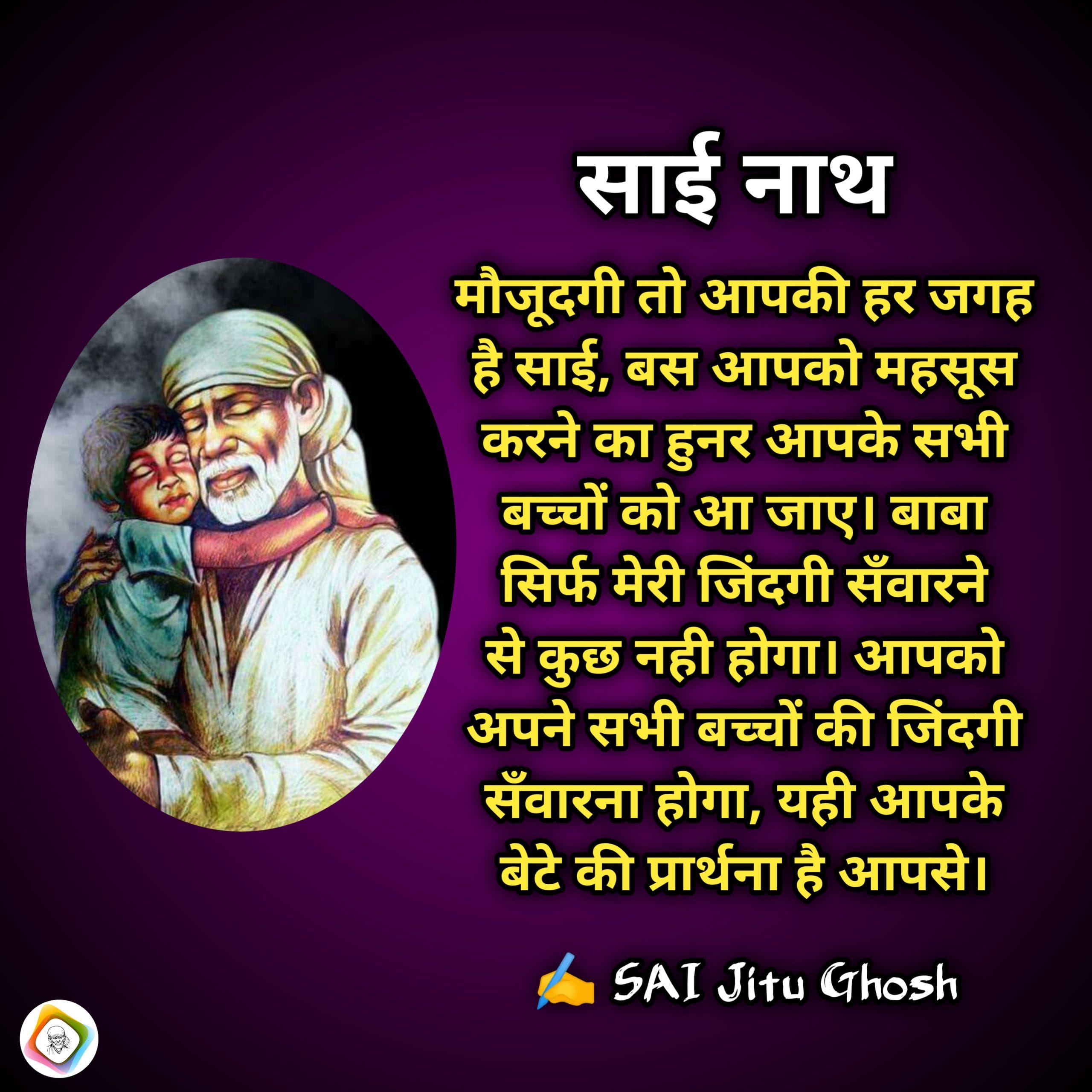 Anonymous Shirdi Sai Devotee from India says: Om Sai Ram! I am from Odisha, India.
Though my son is having a cough and cold, he is still having a good rest and sleep. Thank You Baba as it's because of You. I trust You Baba that You will take care of him and guide him. Thank You for Your grace.
Recently I have had some issues with my husband because of which he was not talking to me and my son. I prayed to Baba that if my husband called us and if everything would be alright then I would share my experience. Needless to say, Baba helped and my husband called us. Thank You Baba for everything. Om Sai Ram!
Sai Saved Devotee's Aunt And Cousin
Anonymous Shirdi Sai Devotee from India says: I am an ardent devotee of Sai Baba for the past six years and have been experiencing His leela all the time.
My aunt and my cousin have been suffering from illness and it was scary as that might result in a severe one. But by the grace of Baba, both turned out to be fine with minor hospitalization. Thank You Baba for all Your blessings.

Baba, please bless our family with good health and relieve us from illness. Thanks in advance and please help us to be Your devotees and guide us onto the right path. Without Your grace, the blessing we are receiving would have been impossible. Always indebted to You.
Tiny Tiny Prayers Answered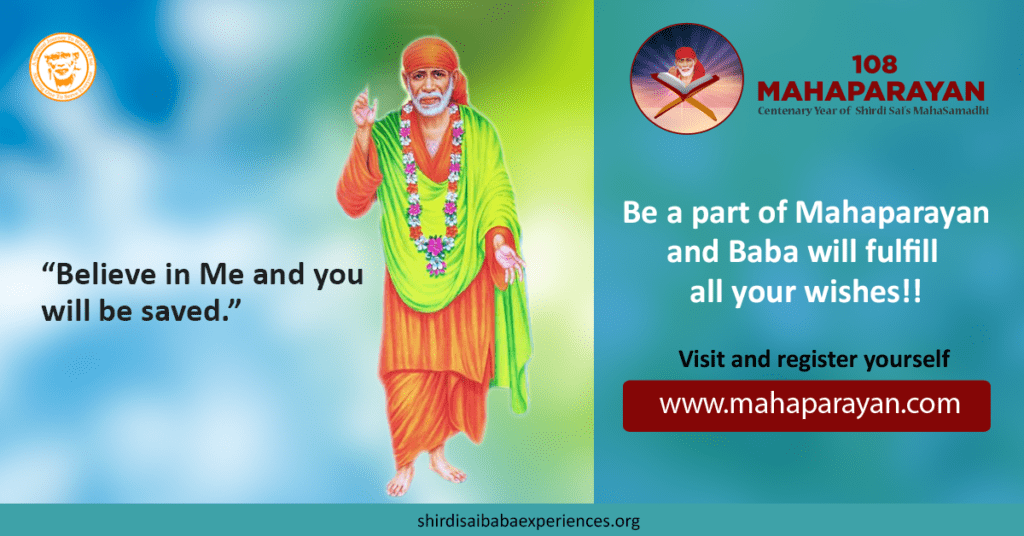 Anonymous Shirdi Sai Devotee from India says: I am a small devotee of Sai Baba.
It's regarding my sister's health issue. She is behaving abnormally. I prayed to Baba that I would post my experience here if we cross every situation regularly. Please help my sister to recover soon. Also please take care of mom, brother, my two kids, and my husband.
---
More from SaiYugNetwork.com
© Shirdi Sai Baba Devotees.com – Member of SaiYugNetwork.com