Download Sai Baba Images In This Post
Happy Hanuman Jayanti
Experiences Of Divine Intervention: Blessings Of Sai Baba In Professional Life
Anonymous Shirdi Sai Baba Devotee from India says: Dear devotees, I am delighted to share some experiences of how my Baba blessed me in various ways. Please forgive me if I make any mistakes in my writing.
One day, I was experiencing severe pain in my right ear while at work. Since it was a Saturday, I could not visit a doctor. The next day Sunday, no doctors were available. So, I visited a pharmacist and got ear drops for the pain. After coming back home, I prayed to Baba that if my ear pain stopped, I would share His blessings with all of You. By the next day, the ear pain had subsided. Thank You Baba for Your divine intervention. However, sometimes I still experience pain in my ear. Baba, please bless me with good health and free me from any pain.
I would like to share two more experiences from my office where Baba showered His blessings on me. We were facing an issue with an instrument in our office where the date and time settings were changing when the instrument was restarted. According to the verification frequency, we had to document the activity. In the previous week, I had documented a difference of only two minutes, but the actual difference was much more. When the discussion began on this topic and there was a suggestion to change the internal CMOS battery, our quality head asked to see the documented evidence. I prayed to Baba for his divine intervention, and as always, he helped me. The quality head did not ask to see the document, and we were able to resolve the issue. Thank You Baba for Your help and guidance.
In another incident, our Location Head was having issues with his laptop, and my HOD asked me to check it. The Location Head was known for his short temper, and even minor issues would make him shout. I prayed to Baba that if the Location Head was satisfied with my work, I would share his blessings with everyone. Once again, Baba blessed me, and the Location Head was satisfied with my work. However, the issue is not yet resolved completely, and he will give me his laptop again for me to fix. Baba, please bless me to complete the work on time and correctly, and make sure that the Location Head is happy with my work and that his laptop performs smoothly without any issues. Thank You Baba for all Your blessings.
Baba, I seek Your blessings in my professional and personal life. Thank You Baba for always being there for me and guiding me through my life.
Surrendering To Sai Baba: Finding Peace And Guidance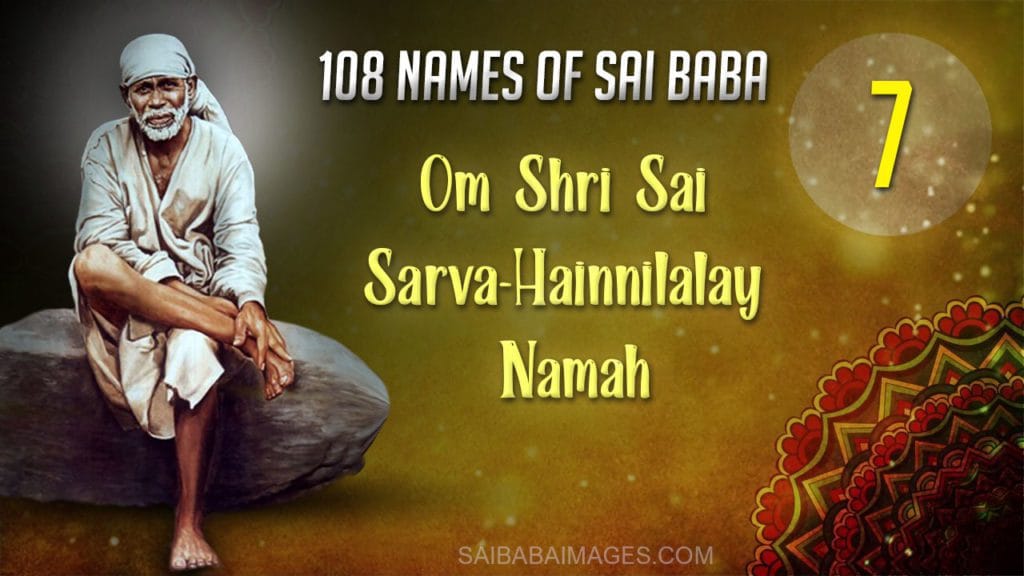 Shirdi Sai Baba Devotee Meghna from India says: Baba if Kala and Chupy are with You under Your feet, I will feel very happy. Let their souls rest in peace. Really, I am missing Kala. She was everything to us. You know that. Please bless her daughter and guide her. Baba, You are her mother now. I completely surrender our whole family under Your lotus feet. Everything is left to You. You are our father, guide, and planner of our lives.
Thank You for making Adhi sleep at night. Sanvi is feeling well after surrendering under Your feet.
You know everything, how people feel happy by looking at our pain. I am not asking You to punish them. Give us strength to overcome their gossip.
As You promised, You blessed us with a land we dreamed of. Thank You and convey this message to Kala as well.
Every time You stay with us, I always fight with You. I won't ask for forgiveness because I will repeat it again. Please, friend, accept me like this.
You know what SH is going through. You judge them, correct them, and guide them, please.
Thank You for making me feel better after surrendering to You. This is a dream come true moment, but my best sister is not there to share the happy moment. Let her be our guardian angel.
If I forgot to mention anything You promised, please forgive me.
Om Ganeshaya, Om Shakthi, Kallalamma Thaye, Adhithimappa, Om Sai Ram, MKDG.
Om Sai Rakshak Sharanam Deva, Om Shree Sai Arogya Kshemadaya Namaha, Om Shree Sai Theertaya Namaha.
Sai Baba's Blessings And Miracles: A Devotee's Story (Devotee Ki Jubani)
Anonymous Shirdi Sai Baba Devotee from USA says: He humbly pulled me towards him, and Sai Baba has been showering His blessings on us throughout our lives. Sai Baba also pulled my husband towards Him, and now he has become a sincere devotee of Sai Baba. Thanks a lot, Sai Baba, for everything. Kudos to the people maintaining this blog. You all are blessed ones, and may Sai Baba continue showering His blessings on you all. I am a part of the Mahaparayan group because of Sai Baba's blessings. Whenever I feel low, I read the miracles of Sai Baba on this site, and I get more energy and peace.
Sai Baba has shown many miracles in our lives. Even for small things, my husband and I go to Sai Baba. He guards us like a parent and guides us on the correct path. My family and I are going through a lot of health issues after returning from India. We have been continuously going to the doctor's office, one after another, and every time they take a COVID test. I prayed to Sai Baba that the test results should be negative. By his grace, the results were negative for us. Sai Baba, You know it's my kids and husband's birthday, please make their health better and allow us to celebrate it with joy. I beg for this birthday gift for them. Thank You, Sai Baba. Please bless all Your devotees. Om Sai Namo Namah, Sri Sai Namo Namah, Jai Jai Sai Namo Namah.
Gratitude Towards Sai Baba For Blessings And Guidance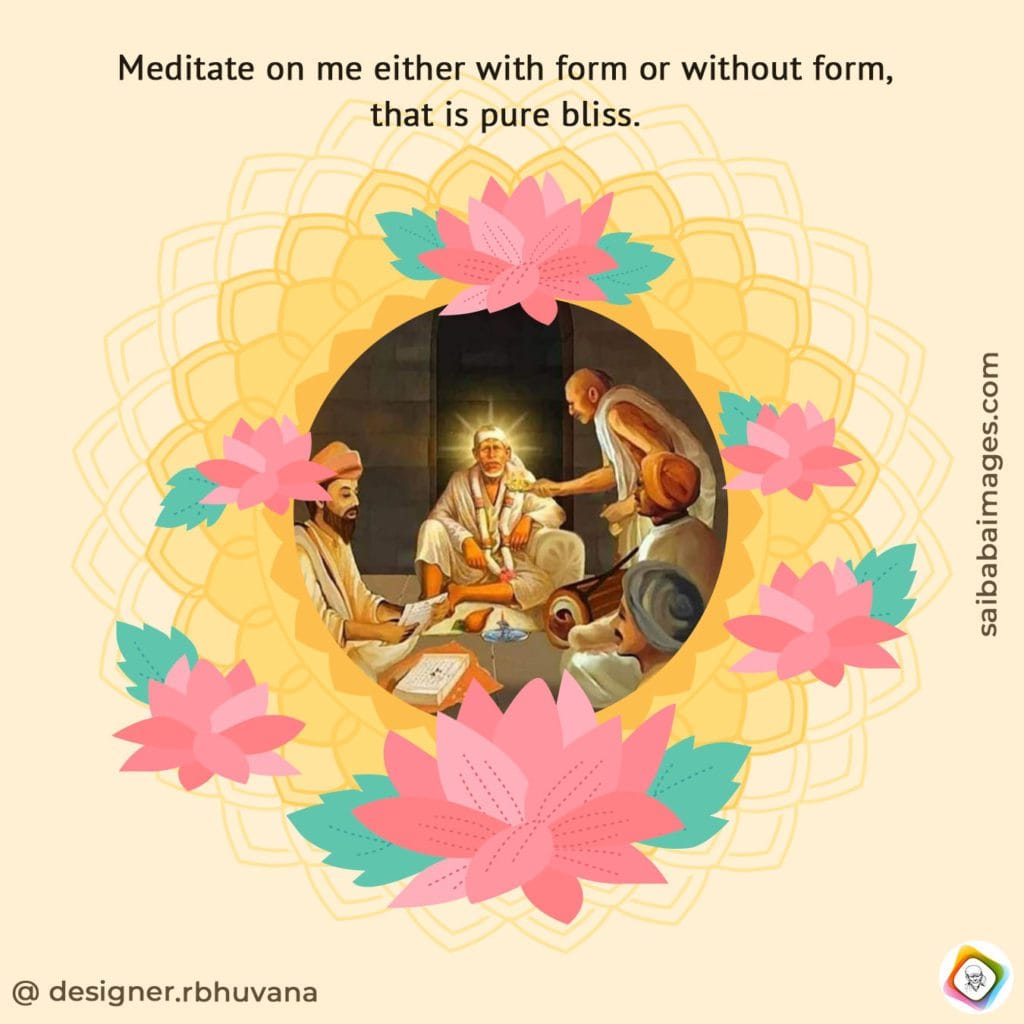 Anonymous Shirdi Sai Baba Devotee from The USA says: Sairam, I would like to express my heartfelt gratitude and blessings to the team behind this website that has been instrumental in helping devotees share their experiences with Sai Baba. This website has given me hope that everything will go well as long as we have faith in Sai. I have shared many experiences here so far and I am grateful for this platform.
Thank You, Sai Baba, for ensuring my safe arrival in the USA and taking care of everything. I am also grateful to Ganesh and Sai for reuniting me with my kids within three months. Additionally, thank You, Sai, for my husband's I140 approval and for solving one of the biggest issues that I faced. Your grace has made everything possible in my life.
I humbly request You, Sai, to help me get my EAD approval and find a new job as we are facing financial issues that only You know. Please guide my children to behave and study properly. I pray that You bless everyone with good health and spiritual joy.
Sri Satchidananda Sadhguru Sainath Maharaj ki Jai. Shri Sai Rakshakasharanam namah Deva.
Miraculous Experience During Puja: Sai Baba And Venkateswara Swamy Answer Prayers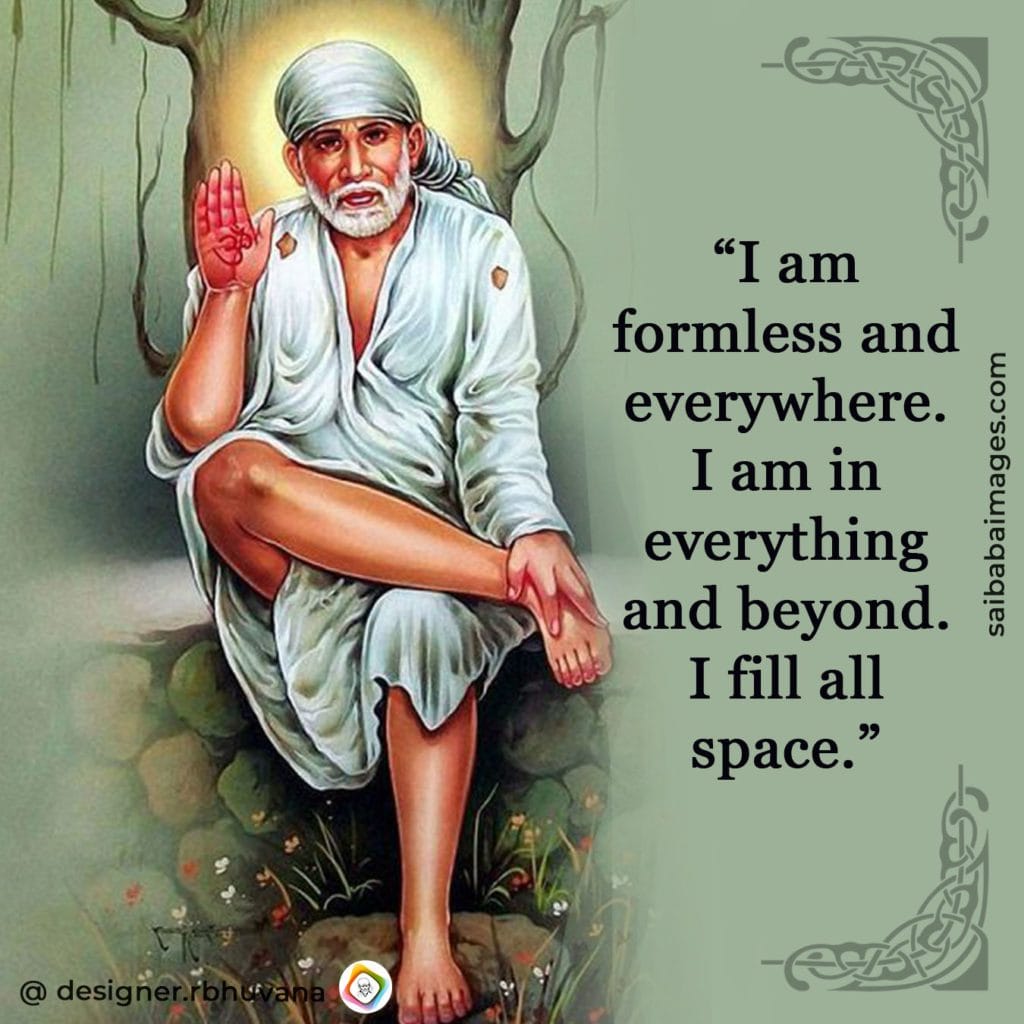 Anonymous Shirdi Sai Baba Devotee from India says: I have been performing the Sai Navaguruvar puja for six weeks now, and I am also doing a seven-week puja on Saturdays for Venkateswara Swamy. Today, before starting the puja, I decorated all the idols in my puja room and placed flowers around them. As I began the puja, I expressed my wish to be able to complete the Saturday puja without any interruption, as my monthly cycle was due that day. I continued with the puja, and within two minutes, the flower I had placed on Venkateshwara Swamy's photo fell to the ground. I was shocked and overjoyed.
Then, I said, "Swamy, today is Thursday, so Sai Baba has to give me flowers, not You. You can give me a flower on Saturday." I resumed reciting Baba Ashtotram, and to my amazement, another flower that I had placed on top of Baba's head fell into my hands as if he had heard me. I still have goosebumps as I recount this miracle. I wanted to share this with all of You immediately.
Thank You, Sai, for proving once again that You are always listening to me and are with me. I love You always.
The Miraculous Intercession Of Sai Baba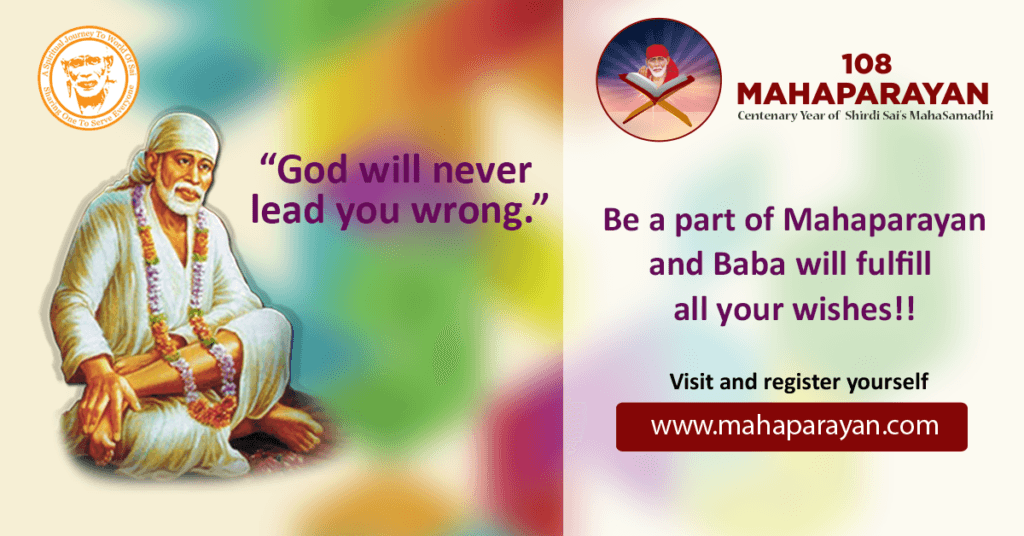 Anonymous Shirdi Sai Baba Devotee from India says: I would like to begin by thanking Hetalji mam and the team for providing this platform to share my experiences. It is truly a wonderful way to create positive energy and faith, especially during times of stress.
I would like to share an incident where I booked a local trip without my husband's knowledge. Suddenly, my husband told me he couldn't come, and I couldn't cancel the ticket as I wouldn't receive any refund within 24 hours. I prayed to Sai Baba to kindly change my husband's mind. To my joy, Baba did a miracle by changing my husband's mind, and we went on the trip successfully.
I am truly grateful to Sai Baba for fulfilling many of my desires and prayers, although I cannot remember all of them in detail.
I humbly request Sai Baba to bless my mother with good health and longevity, as well as my brother, sister, and my two kids. I also seek Baba's blessings for my husband's longevity and well-being.
In conclusion, I seek Sai Baba's protection and blessings with the chant,
"Om Sai Rakshak Sharanam deva"
"Om Sai Rakshak Sharanam deva"
"Om Sai Rakshak Sharanam deva"
"Om Sai Ram"
"Om Sai Ram"
"Om Sai Ram"
More from SaiYugNetwork.com