Gratitude To Sai Baba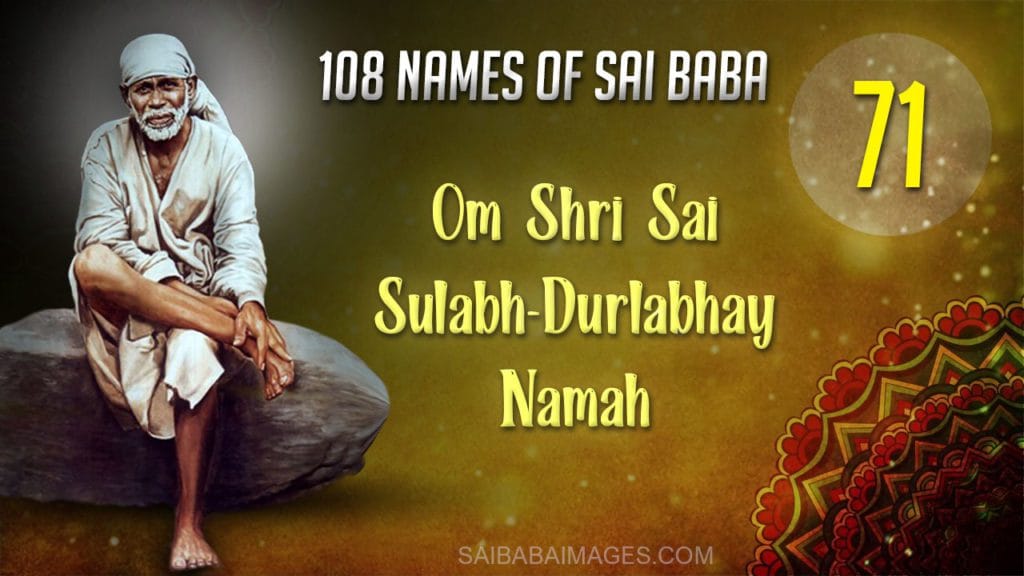 Anonymous Shirdi Sai Devotee from India says: Sai Baba has been guiding me for the last 10 plus years. Thanks to Hetalji and the team.
Travel – I made last-minute plans to visit family. Thanks to Baba for helping me reach there without any problem.
While in line to go through airport security, I had to use the bathroom and did not know what to do. I was afraid that my place in line would be taken and also thought that there was no bathroom. Prayed to Baba and thanks to Baba for guiding me. There was a kid who went and I requested the person ahead of me to save my spot. Can't thank Baba enough for His help.
Our family had some domestic trips and prayed to Baba for it to happen smoothly. Thanks to Baba for making it happen.
Religious ceremonies – my father-in-law passed away and they wanted to do all the ceremonies very religiously as he was very orthodox. My husband is not religious at all. Prayed to Baba to make all the ceremonies happen without any hassle and for everything to go smoothly. Baba made it happen.
Please protect my family from Covid and bless my mom, sister, brother, and their families, my husband, and children with good health and peace of mind. Om Sai Arogyakshemadaya Namaha!
If I have forgotten to share anything or if any of us have done any wrong then I truly apologize on all our behalf.
Thank You Sai Baba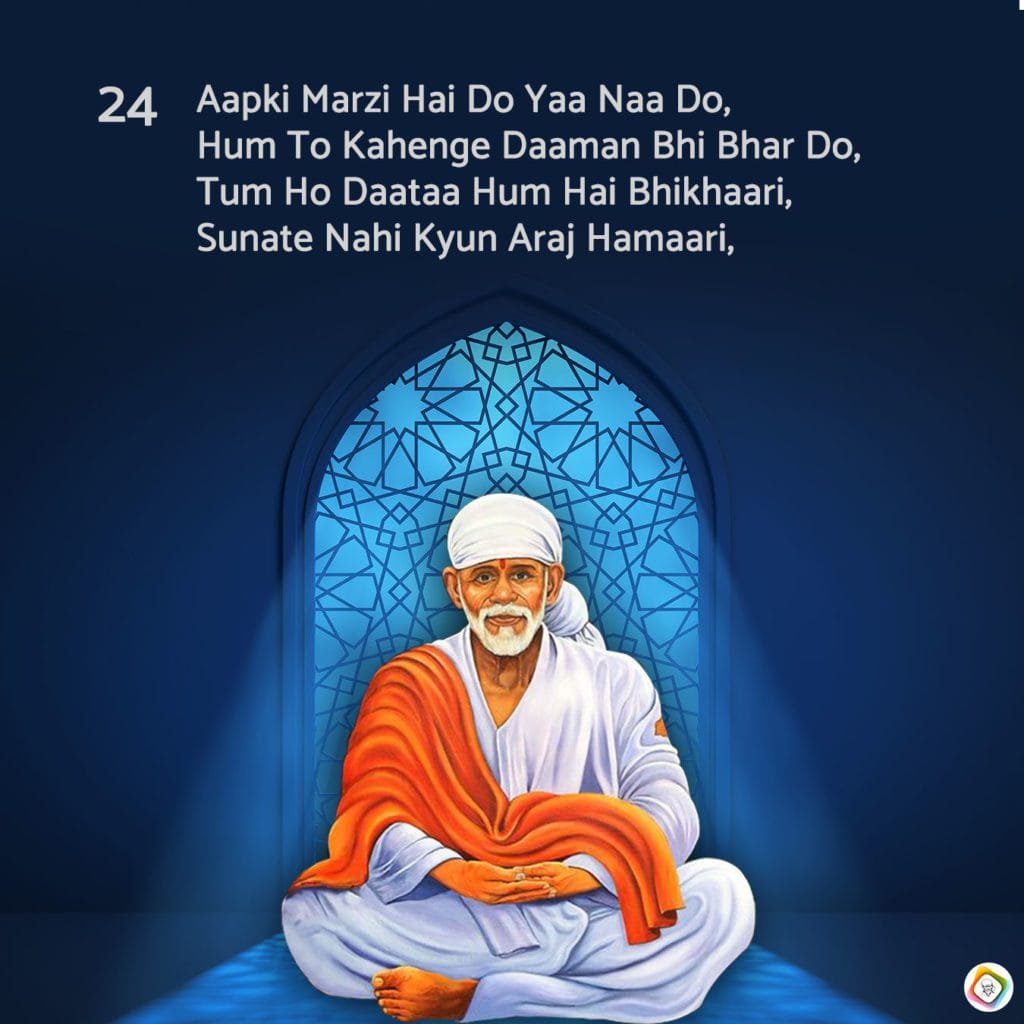 Anonymous Shirdi Sai Devotee from India says: Hi All, I am a small devotee of Sai Baba who always seeks Baba's help in life.
For the last few years, there have been many disturbances in my life. I am a person who is affected more mentally whenever there is an issue for my near and dear ones. I will start over thinking about the problem. Three days back there was a small fight between two people in my family. I was feeling bad and crying before Baba. This is the answer He gave me through the question and answer site "Stop overthinking, your mind needs to rest", I don't remember the exact sentence.
Baba, please stop these disturbances in my family life. I want to live peacefully. I can bear physical pain but not mental pain. Please, Baba, make me strong so that I am not affected by these issues. Sorry Baba, for not remembering You always like how I used to do it before.
Thanks, Hetalji for publishing my experience.
Jai Sai Ram.
Sai Baba Always Answers Our Prayers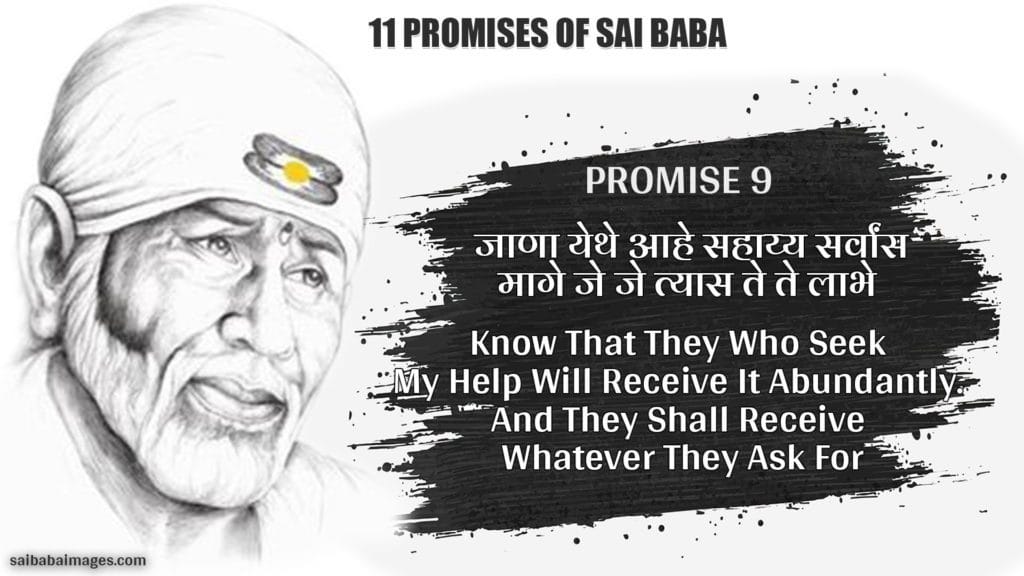 Anonymous Shirdi Sai Devotee from the USA says: Om Sai Ram. I have been a devotee of Baba ever since I was a kid.
Baba has always answered my prayers in some form or the other. Earlier this year, I suffered from very bad abdominal pain for a few months. It was a cycle of diarrhea, stomach pain, and gastritis. A lot of tests were done including an Abdominal CT scan and all the tests came back normal. But the pain continued to persist and the doctor couldn't give me a reason for my pain. In the midst of all this suffering, I prayed to Baba one night that if the pain subsided when I woke up the next morning then I would share this experience on this platform. And as always, He answered as the pain and all the symptoms started to disappear and I started to feel normal in the next day or two. Sorry Baba, for the delay. Please forgive me.

He has again and again only proved that He is always there to take care of us. He never fails to answer. Bolo Sainath Maharaj Ki Jai.
Sai Baba Kripa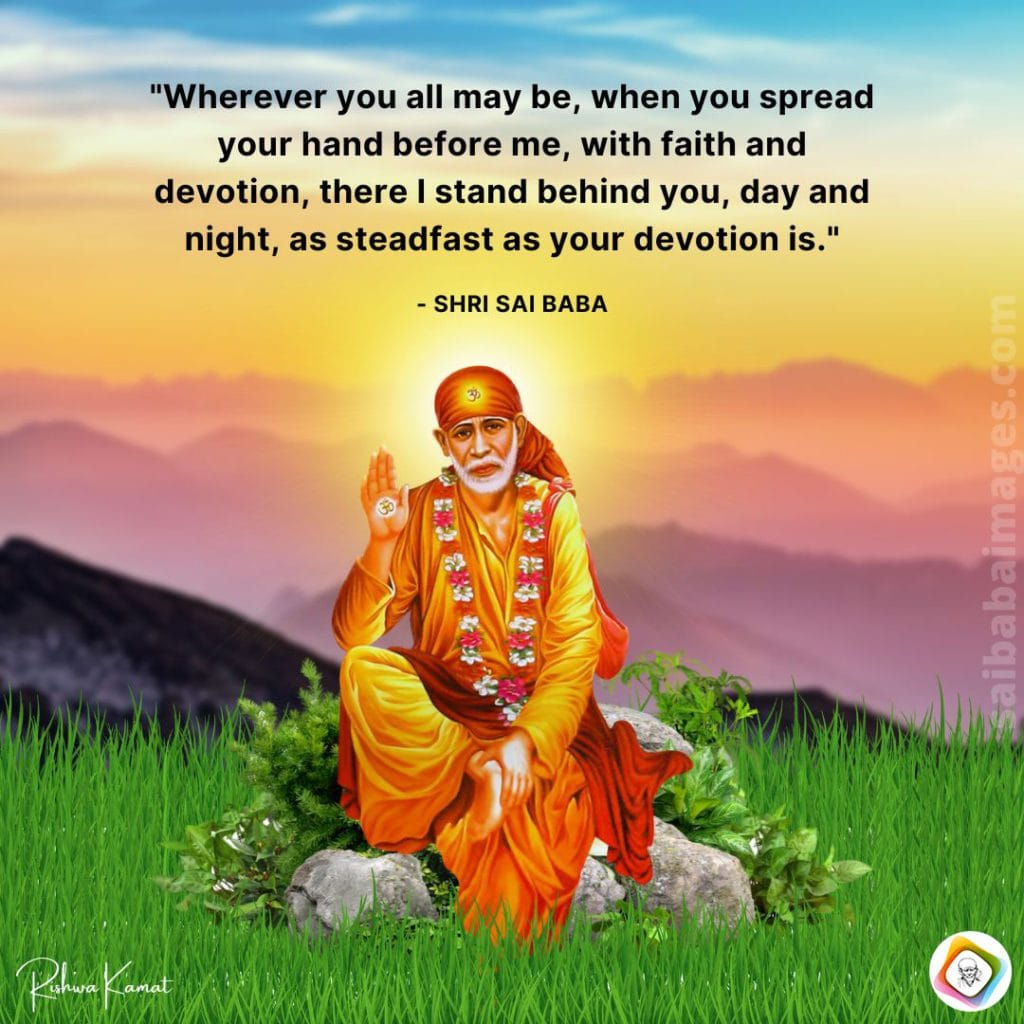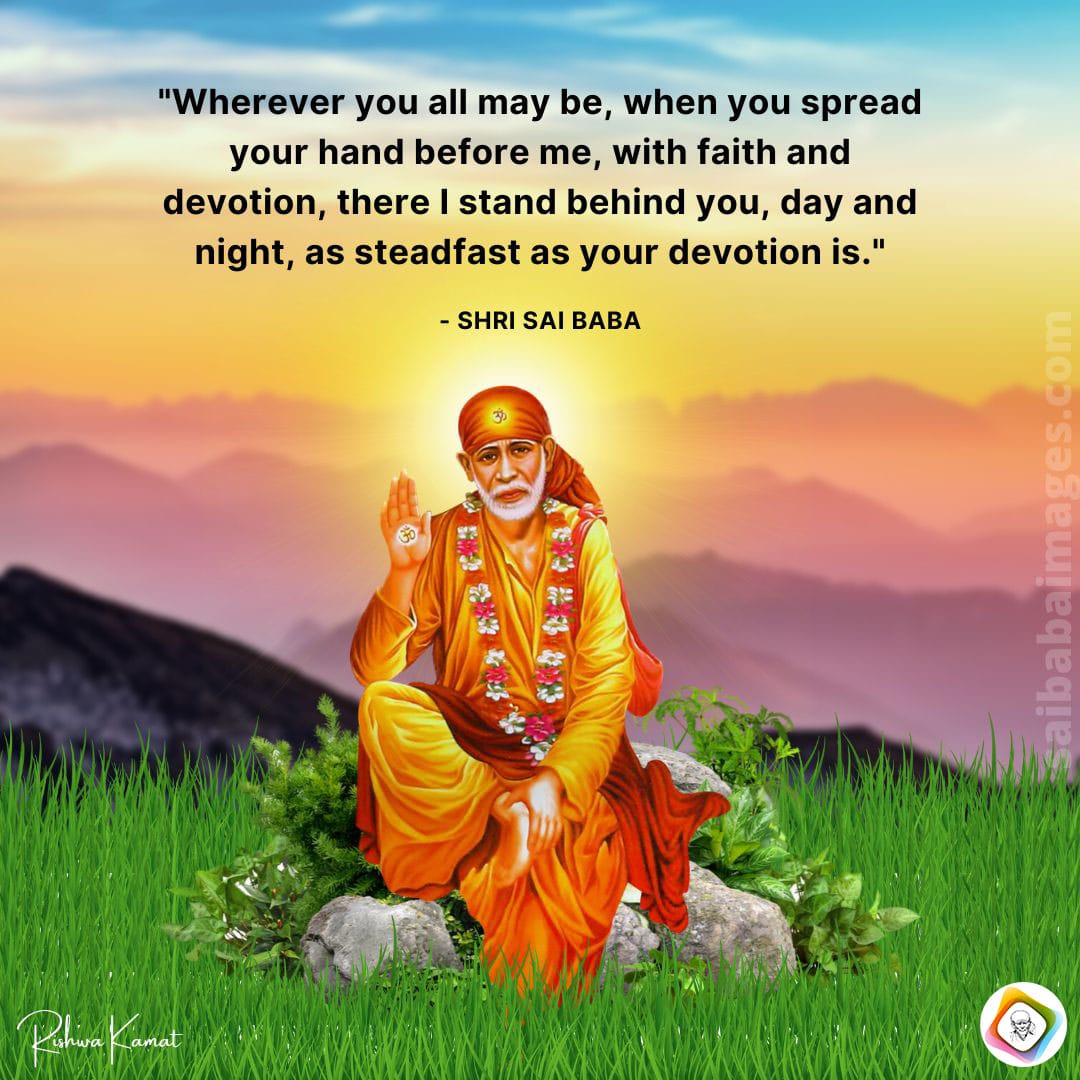 Shirdi Sai Devotee Pooja Nanda from India says: I am from Haryana. Om Sai Ram! With Baba's blessings, my periods got better this time. My son fell down in the bathroom, but Sai saved him from any bad marks on his face. The cut he got would vanish with Baba's blessings.
Sai, please keep my family healthy, peaceful, and long-lived. Sai, help me to shift to Vadodara. Om Sai Ram!
Sai Baba Miracle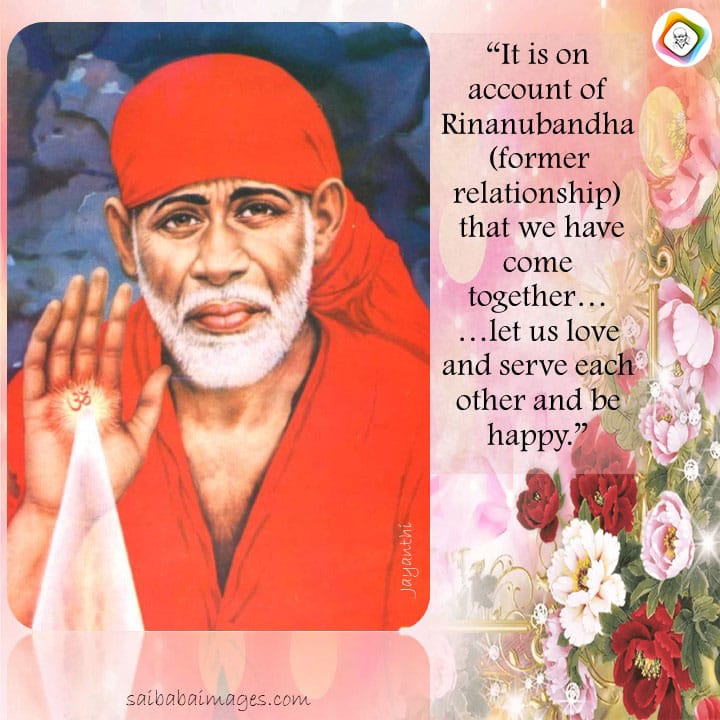 Anonymous Shirdi Sai Devotee from India says: I'm from Puri, Odisha.
Om Sai Ram! Thank you Hetal mam and your team for this wonderful job. This platform has been very powerful and builds faith in every devotee. Please keep me anonymous. As a promise to Baba, I have posted my experience.
There is a pipe below my bedroom floor. Water was coming out of there. Now with Baba's grace, it's all right. Also, my bathroom pipe leakage has been fixed due to Baba's grace. Thank You, Baba.
Om Sai Ram!
Sai Baba Solved The OTP Problem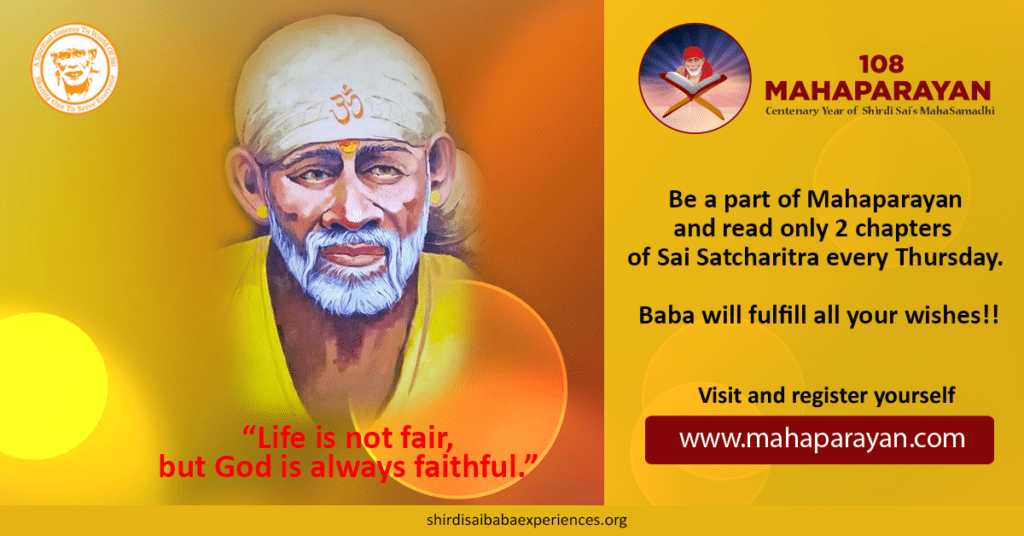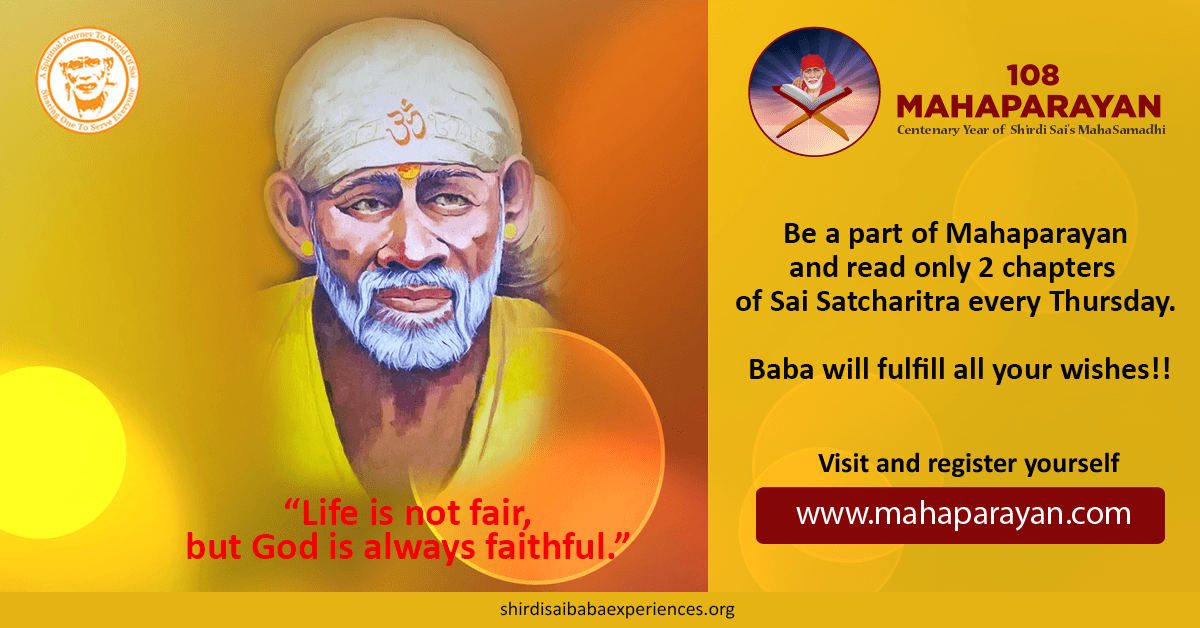 Anonymous Shirdi Sai Devotee from Australia says: I have an interview tomorrow. I used the OTP and worried if it would work again.
I received OTP today. I organised everything for tomorrow and at the end of the day closed everything. I was so worried if the same OTP would work again or not. I prayed to Baba and said that if it worked then I would post here. It worked by Baba's grace. Please clear my exam, Baba. Let this miracle happen please. You are the only saviour, Baba. I will post again after the results. Please bless us and everyone reading. Wholeheartedly surrendering myself at Your holy feet. Sainath Rakshak Sharanam Deva. Sairam Sairam Sairam.
---
More from SaiYugNetwork.com
© Shirdi Sai Baba Devotees.com – Member of SaiYugNetwork.com