Sai Baba Saved His Devotee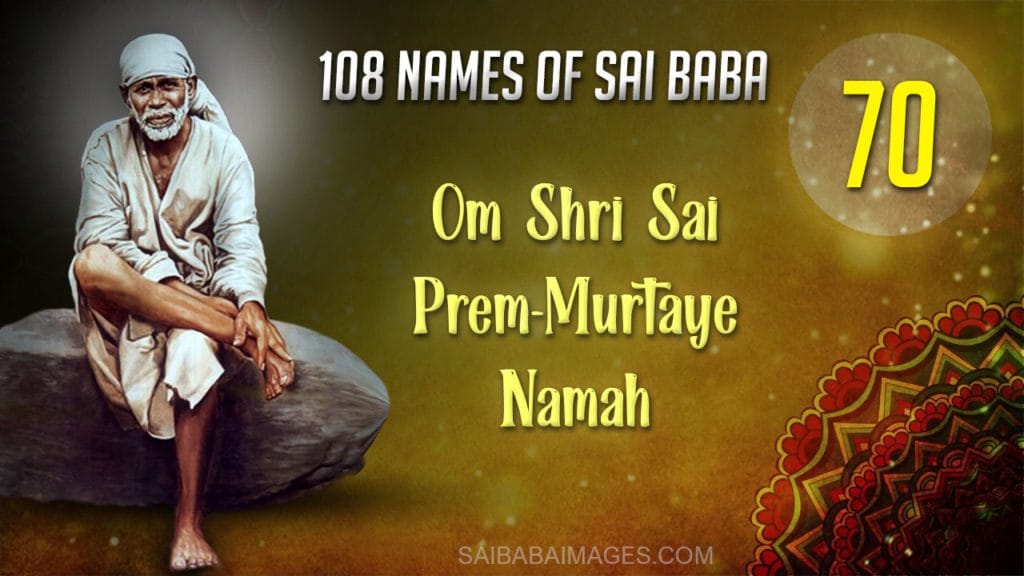 Anonymous Shirdi Sai Devotee from the USA says: Om Sai Ram to my Sai family. I am Sai's daughter. Whatever I am or I have is only because of Sai. I would like to share the experiences that I recently had and how Sai saved me from a major health problem.
I went for annual blood work and the doctor while doing my physical test felt a lump in my breast. I got extremely scared about it. It was one of the scariest feelings ever. She suggested that I get an ultrasound done. I was really scared to get it done.
I had full faith in Sai but still, I just could not believe that I had to go through this. I got my report and it showed a lump. I was recommended to do a mammogram. Now I got even more scared. I went in to get a mammogram done, and while the images were being taken; I kept on chanting Om Sai Rakshak Sharnam Deva and Om Sai Ram. I had this faith inside that this time the reports would be okay and I would hear to get something positive. Reports came the same day and I was told that they did see something and I would need to get a biopsy done. I am young and not even married; I could not believe all this was happening to me. I have gone through hell in my life and could not believe that I still have to suffer more. I cried a lot and prayed to Sai that He could not let this happen to me. I told Him that trust You and You cannot let me down. My mom had complete faith in Sai and despite seeing her daughter in this state; she did not let her faith shake a bit. She told me that nothing would happen and the reports would be normal. I prayed to Sai that the reports should say that the lump was benign (non-cancerous) and I would post my experience here.
I also started visiting Gurudwara Saheb (Sikh temple) for the next 40 days. When I went for the biopsy, I was scared but I kept on chanting Om Sai Ram and Waheguru Waheguru. Almost a month later, my reports were mailed to me. I knew if the results took this long and my doctor did not call me then there was nothing to worry about, but still, it was such a big thing that my hands were shaking when I was opening the letter. This was the most important result of my life. Depending upon the result, I was either going to have a peaceful life or the worst nightmare of my life was going to start from there.
I opened the letter and just read "benign (non-cancerous). I just sat on the floor and started crying. I felt like Sai just gave me a new life and that I could still live and dream about my future, that I would be there to take care of my mom. All the fears just disappeared. Thank You, Sai, thank You for being with me and taking me out of such a big trouble. I am really sorry that I am really late in posting this experience, please forgive me.
Second experience: My friend got a message from India that his father, who is a heart patient, got sick and had to be hospitalized. By the time he checked his message, it was really late in India, so he couldn't call anyone and he had to wait for it to be morning in India. The waiting time, when he didn't know what happened to his father, was very difficult. He was becoming restless thinking about something negative. I prayed to Sai and promised that nothing should happen to his father and that I would post my experience here. In the morning when we called, we were told that he was out of danger. He was still in the hospital but there was nothing to worry about. Thank You Sai for taking care of him. He is still not completely fine. Sai, please be with him and take care of him. Sorry for posting late, Sai.
I have a job interview tomorrow which is really important for me. I request everyone to please pray for me. I am not scared because Sai is with me and once I get this job, I will post my experience here.
Sai, You are all that I have. I depend on You for everything. After going through hell, I have again started to live, again I am dreaming about my future. I trust only You, please do not let anything bad happen now. Please Sai be with me and mom always. Be with all Your devotees. Bless this world with peace and happiness. Om Sai Ram to everyone, thank you for reading, May Sai Bless you all.
Sai Baba Showed That He Is Always Available For Us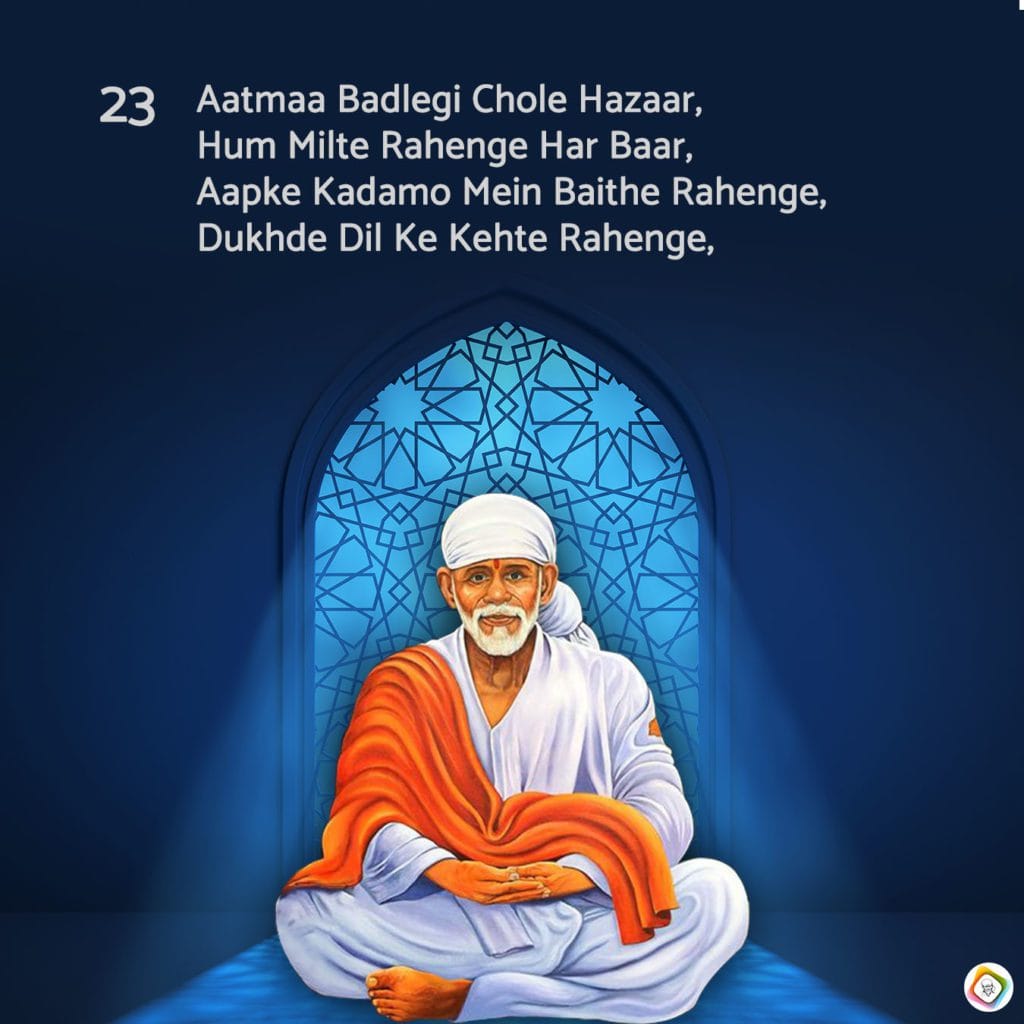 Anonymous Shirdi Sai Devotee from India says: I am a small devotee of Baba. Yesterday was my son's birthday. We could not visit Sai Baba's mandir in the morning. We decided to go in the evening. Around 6 it rained heavily and continued for more than an hour. We also got busy cutting cakes and taking pictures. It was 8 when we were starting for the temple. My husband said the temple might be closed. I said we will still go and try.
On the way, I was praying to Baba that I would feel bad if my son couldn't get His direct darshan on his birthday and to show His presence by giving us darshan. I asked my seven-year-old son to pray on the way. He chanted Om Sai Ram. On the way, there were a couple of other temples which were closed. I had thought in my mind that maybe Baba's temple will be closed too. I requested Him to show us His presence by giving His darshan and that I would post the experience soon. We were pleasantly surprised to see that there was one devotee and that the temple was open. We had Baba's nice darshan. Thank You so much Baba and sorry for forgetting to post this yesterday itself. Please Baba, bless us like this always and please be with my son always. Bless all my family members with good health always. Thanks.

Love You loads.
Thanks To Sai Baba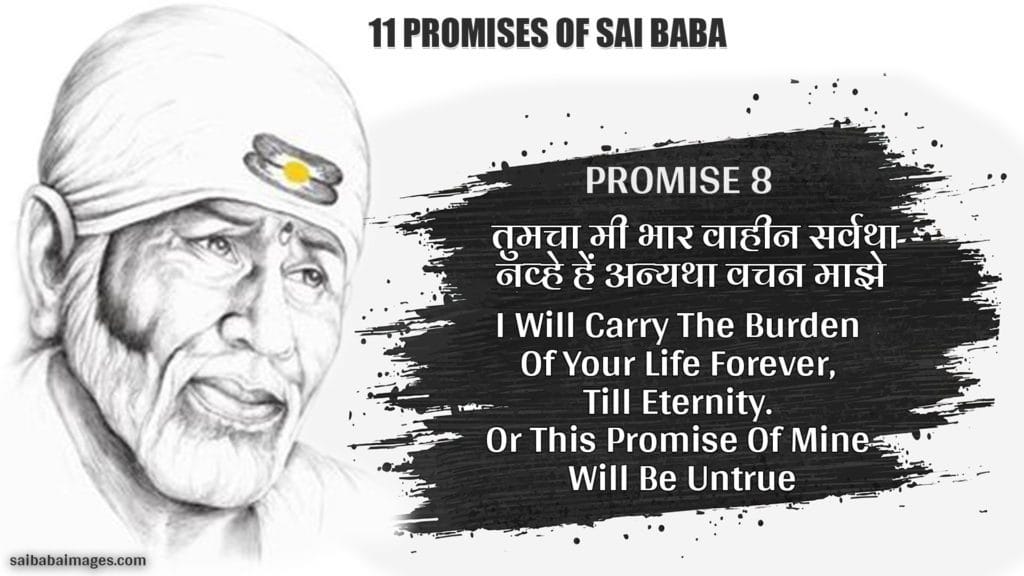 Anonymous Shirdi Sai Devotee from the USA says: I am a small devotee of Baba not worthy of Him. Thank you all for maintaining this site. My mother, who had foot surgery last year, went to Puri with my uncle and aunt. I prayed to Baba that if they had a smooth journey then I would write about that here. They had a very nice trip and that is only due to Jagannath Thakur's grace and Baba's Kripa. Thank You from the very core of my heart.

My son had his exams for which he was not well prepared. I prayed to Baba that if his exams go well, then I would post here. He says that it went fine. Thank You, Baba. Hope the results will be good with Your blessings.

You know the sincerest prayers of the devotees. Please bless with Sadbuddhi and peace of mind. Please heal Your children who need it most. Please keep Your loving glance on my family and Your children who surrender to Your lotus feet and also those who don't.

Thank You, Sai.

Om Sai Ram Om Sai Ram Om Sai Ram!
Om Sai Ram Om Sai Ram Om Sai Ram!
Om Sai Ram Om Sai Ram Om Sai Ram!
Sai Baba Miracles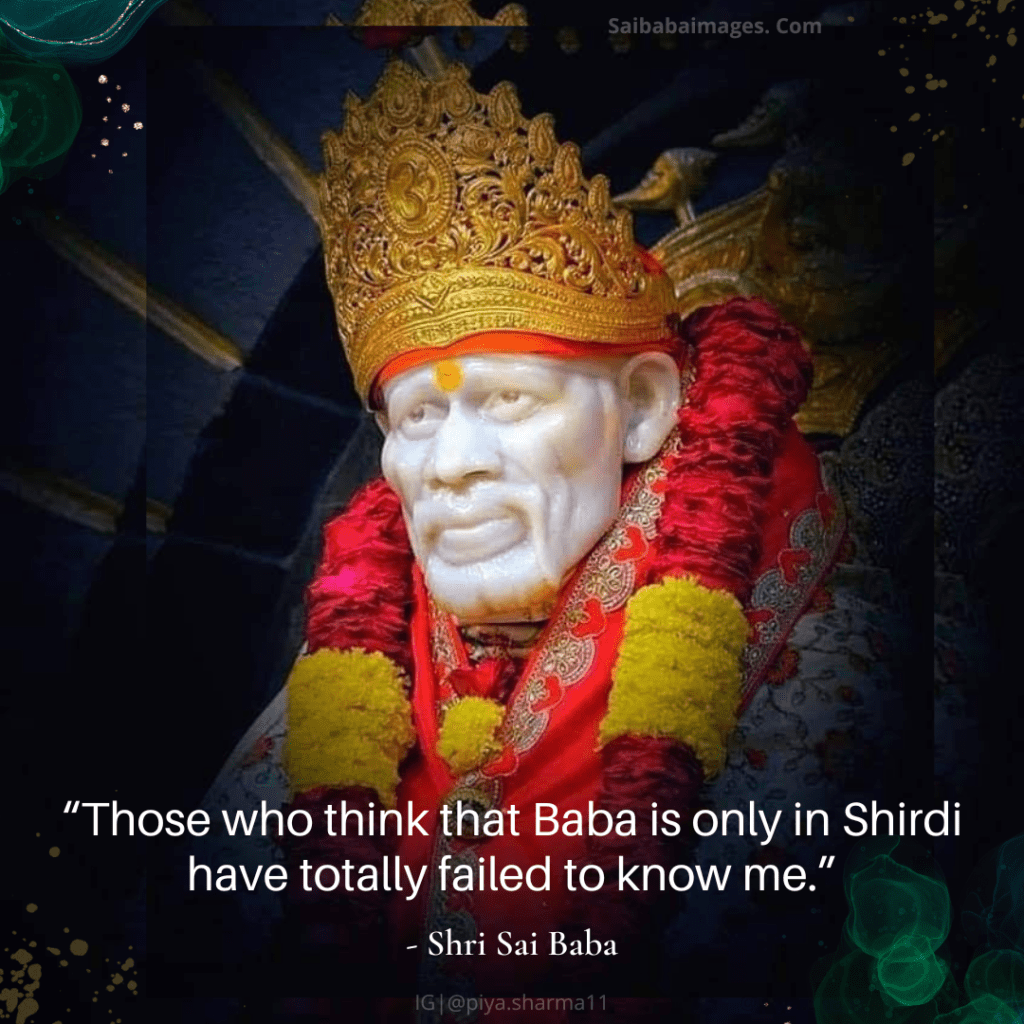 Anonymous Shirdi Sai Devotee from the USA says: I want to be called Sai's daughter.
Thank you Hetalji and team for giving us this platform where we Sai devotees can share our beautiful Sai experiences with our Sai family.
I am here again to share my Sai's experiences.
1. Thank You so much Sai for helping us to take care of last week's and this week's things too so successfully.
Each and everyone liked all the things. They sent very good reviews.
2. Thank You Sai for giving me the strength to take care of all the things so well.
3. Thank You for correcting me whenever I make a mistake.
4. Thank You Sai for helping me with my office work too. I was able to finish off my work without any problem.
5. Thank You Sai for always loving me and taking care of me like a small baby.
I know Sai thank You is a very small word but what You have given me I can't even explain Sai.
Love You so much, Deva.

Om Sai Ram.
Gratitude To Sai Baba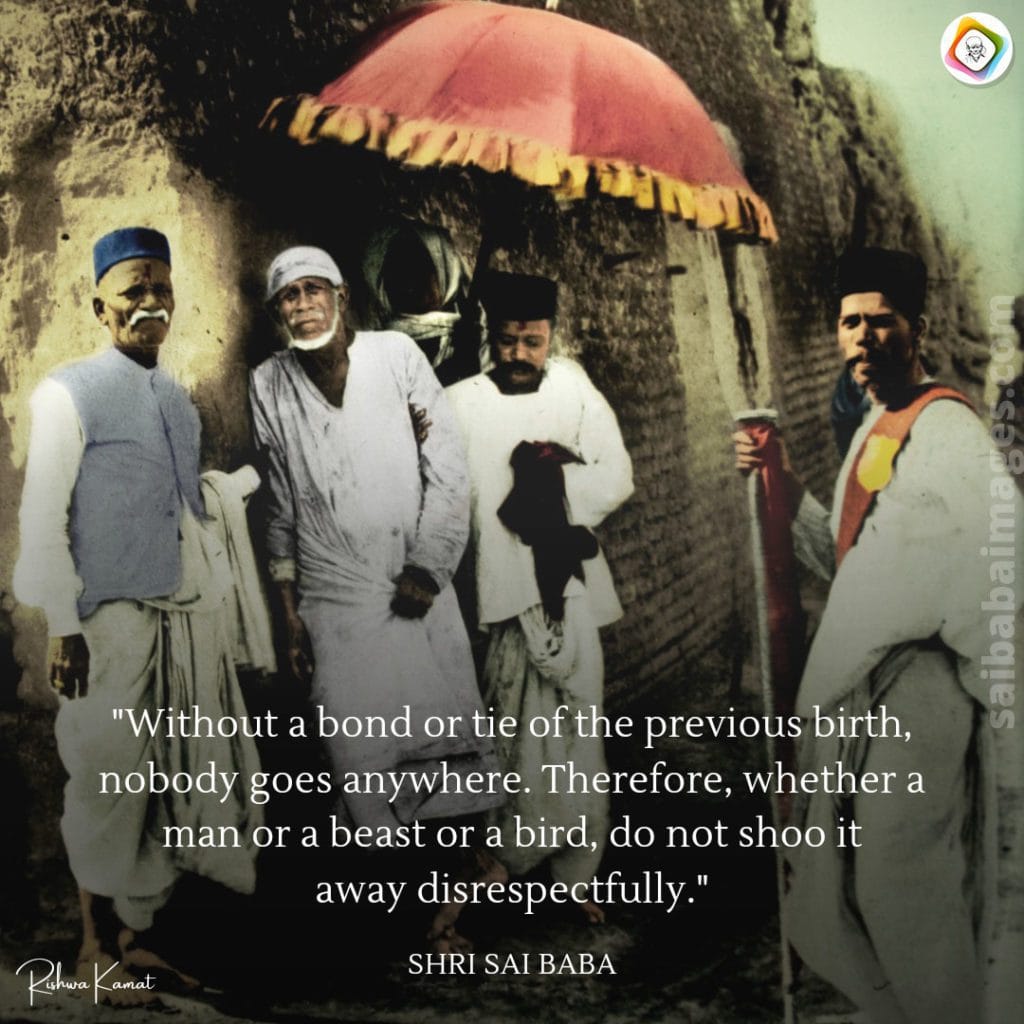 Anonymous Shirdi Sai Devotee from the USA says: Om Sai Ram to all Sai devotees. Thank You so much to the team maintaining this blog.
Om Sai Ram. I want to thank Baba for His help today. I was waiting for a message from someone special and it was getting delayed and I started to feel upset. I had made a mistake and I prayed to Baba to please forgive me and that if I would get the message then I would share the experience, and yes Our Baba helped and I was so happy. Baba's words are not enough to describe everything that You do for me no matter how big or small. Please bless me with a good job, please help us get the rings and You only know what I'm praying for.
I am Your daughter, I will try my best and then leave everything at Your lotus feet. Please take care of everything for Your daughter Baba. I only know You, I don't know anything else. You are the only one I tell all of my problems and happiness to, so please bless me with every step, Baba. We are always at Your feet, Baba. Thank You so much Sai Baba.
Sai Appa Helped For A Safe Journey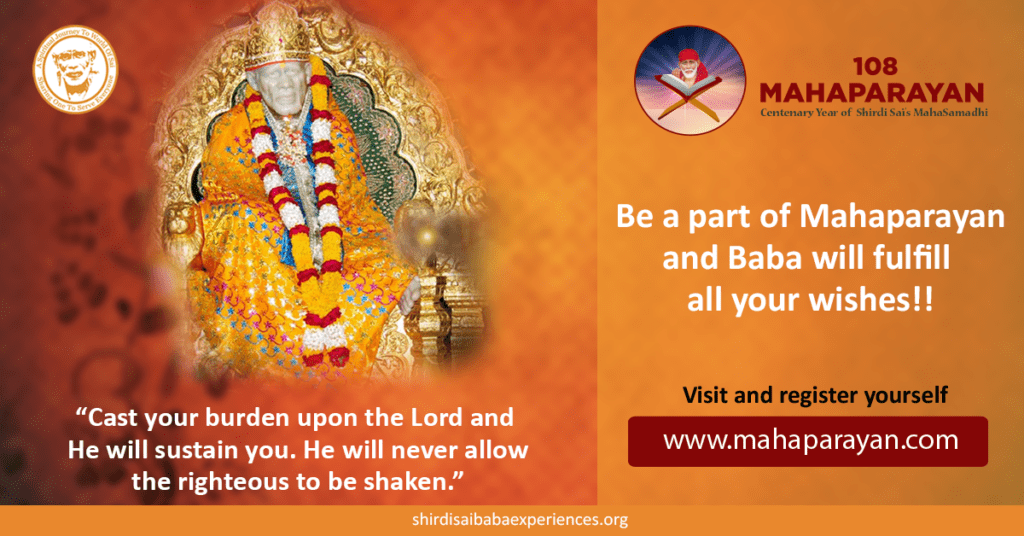 Anonymous Shirdi Sai Devotee from India says: I am a small devotee of Sai Appa and thank your team for this wonderful platform.
We had to go outstation to attend our relative's marriage on Saturday. Suddenly my husband was not feeling well from Friday night. Everything was arranged. I prayed to Appa that we should attend the marriage without any issues and my husband should be ok.
As always Sai Appa took care and we attended the marriage without any issues. As promised I am posting my experience. Thank You, Deva. Please bless me, my family, and Your children. Appa You know what is running in my mind. Please fulfill the wish. Om Sai Shri Sai Jai Jai Sai.
---
More from SaiYugNetwork.com
© Shirdi Sai Baba Devotees.com – Member of SaiYugNetwork.com