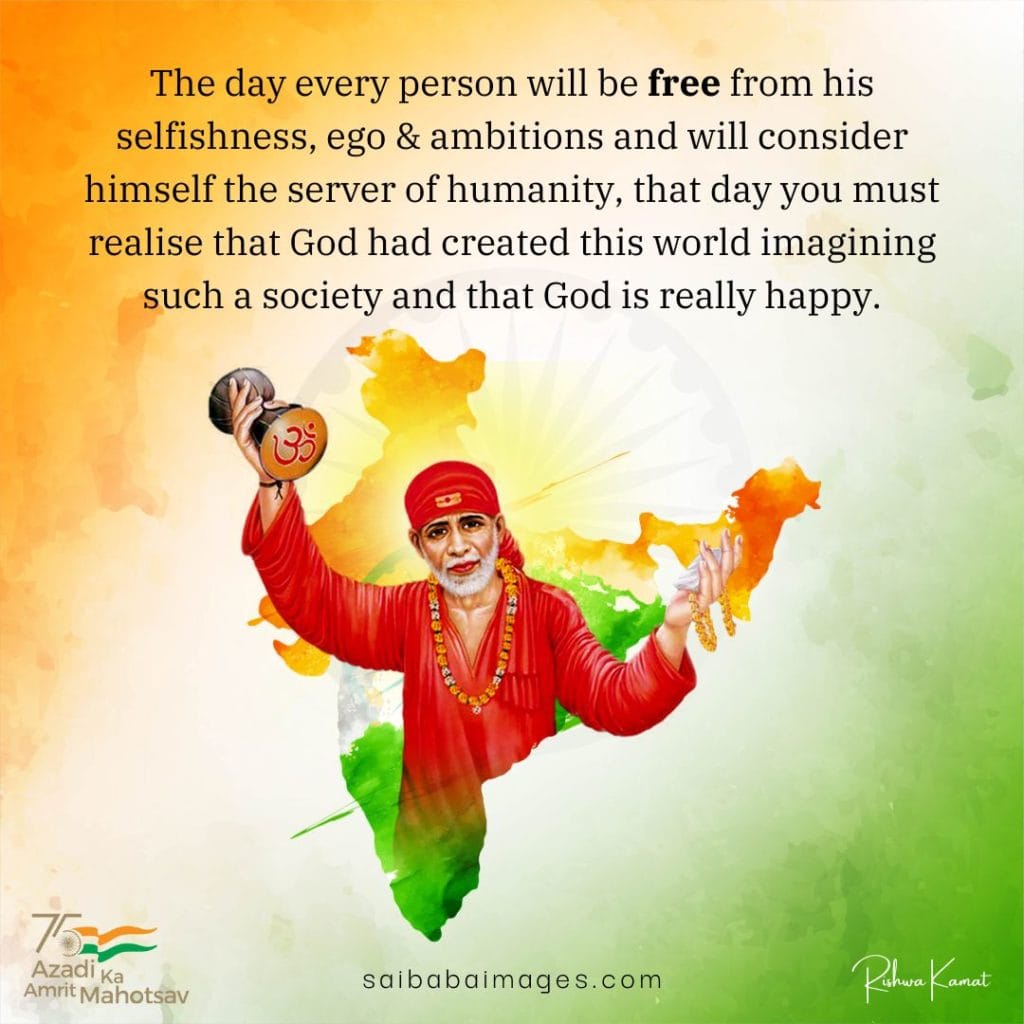 Sai Baba's Miracle In Devotee's Life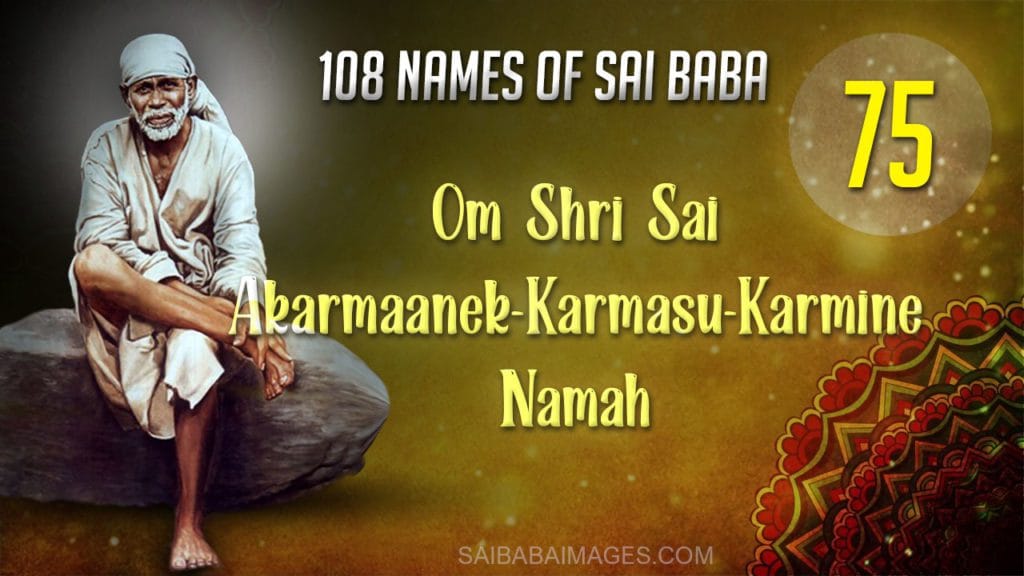 Anonymous Shirdi Sai Devotee from the United States says: I am working in IT. From 2015 to 2018 I was doing a job in a small consultancy and I quit the job because I had to take care of my family. I joined the Global Mahaparayan group in 2018. I am very passionate about working in IT. I did so many online computer courses and attended a couple of job interviews but I didn't get a job I always had faith in Baba. I was happy to take care of my family.
In September of 2021, one of my friends told me that there was one support engineer position in her company and asked for my resume. She asked me to just put whatever experience I had and that not to put any fake experience. I submitted my resume and I got an interview call from HR. HR asked why I had a break in my career these many years. I said that I needed to take care of my kid so I took a break. She fixed an interview date with one of the managers.
Also Read: Feeling Sai Baba's Protective Hand Always Around Me
During the interview, I was very nervous praying to Baba. I did my Interview well but for that position, they took the internal candidate. I was a little disappointed but it was Baba's miracle that the same manager who interviewed me recommended me to a different group in the same company. Again I had an interview with that other manager. The interview went well. I got selected and this position is a completely remote position. Now I have completed seven months. I never expected in my life that I was going to do a job in IT. I always believe in Shraddha and Saburi. Om Sai.
Posting Answered Prayers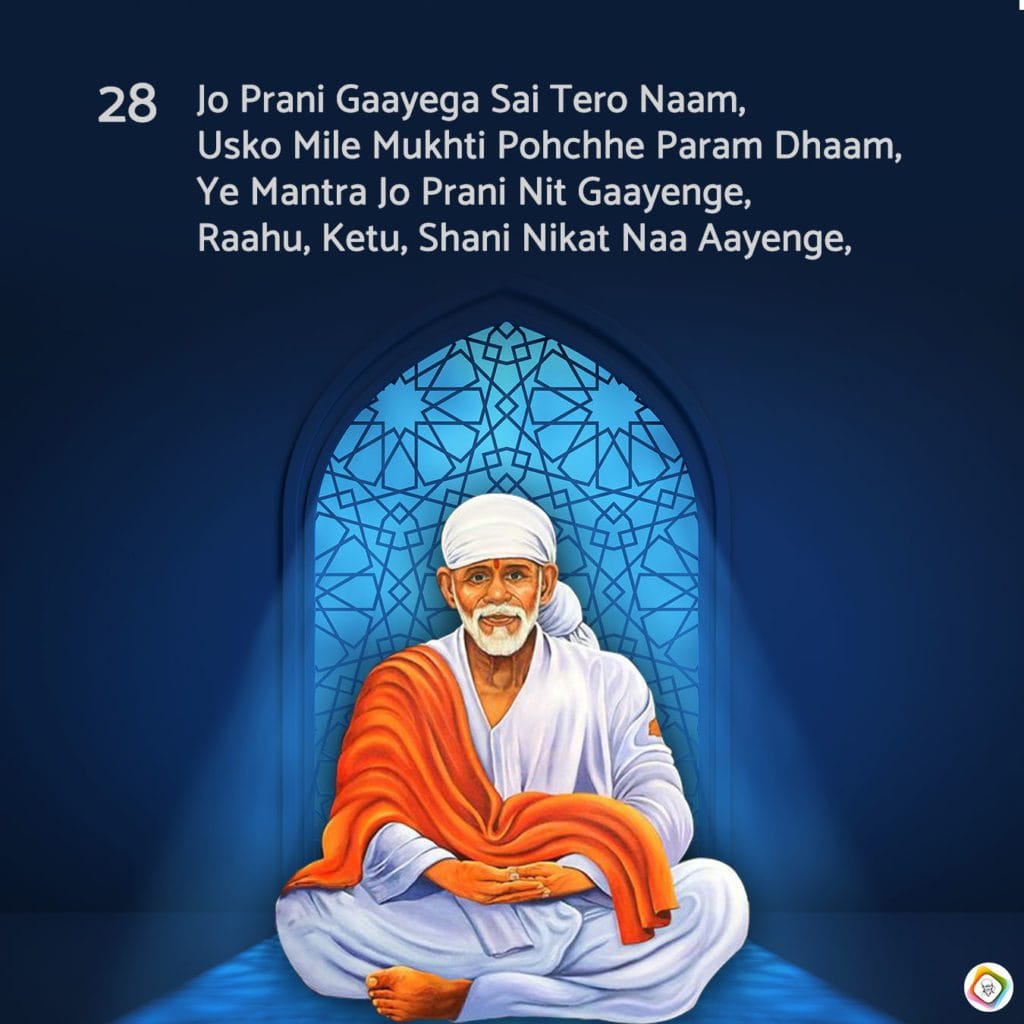 Shirdi Sai Devotee Meghna Sai from India says: I am the daughter of Baba from Bangalore. I thank the team for the great service.
Om Sai Ram to everyone.
Thank You so much, Baba. You are always behind me, looking after my life and guiding me. Forgive me if I have made any mistakes. Forgive everyone. You are my bestie. You know that. Please give me some time to post Your miracles briefly. Now posting my prayers as promised

1. Car was within our budget. I believe it's Your blessing. Please be with us, always guiding us in the same way.
2. I am scared about that work but You are not leaving us empty. Forgive and bring me on the right path if I am greedy.
3. I called my sister and brother-in-law for a function. All went smoothly. Thanks, Baba. I am very scared to talk to him. Please arrange for her to attend the function peacefully.
4. We went shopping and everything went well. You only showed us the way and You helped to get the vehicle. I got some good shoes and a purse, thank You.
5. I went to my grandmother's house. Everything was fine. Thank You.
6. I got my pending salary. Thank You and she talked nicely. Thanks for everything.
7. I was feeling gastric acidity and overheating. After drinking the Udi water I was ok. Sorry for the late post.
8. Kalikambaa amma Pooja was good. Thanks for guiding me.
9. Adhi's constipation went after surrendering to Your feet. Thanks, Baba.
10. Thanks for selecting a good saree for Your mother and for reducing the car fine and for protecting us.
Forgive me if I forgot to post any promised prayers.

Om Ganeshaya Om Shakthi Kallalamma Thaye Adhithimappa Om Sai Ram Mkdg
Sai Deva's Love And Blessings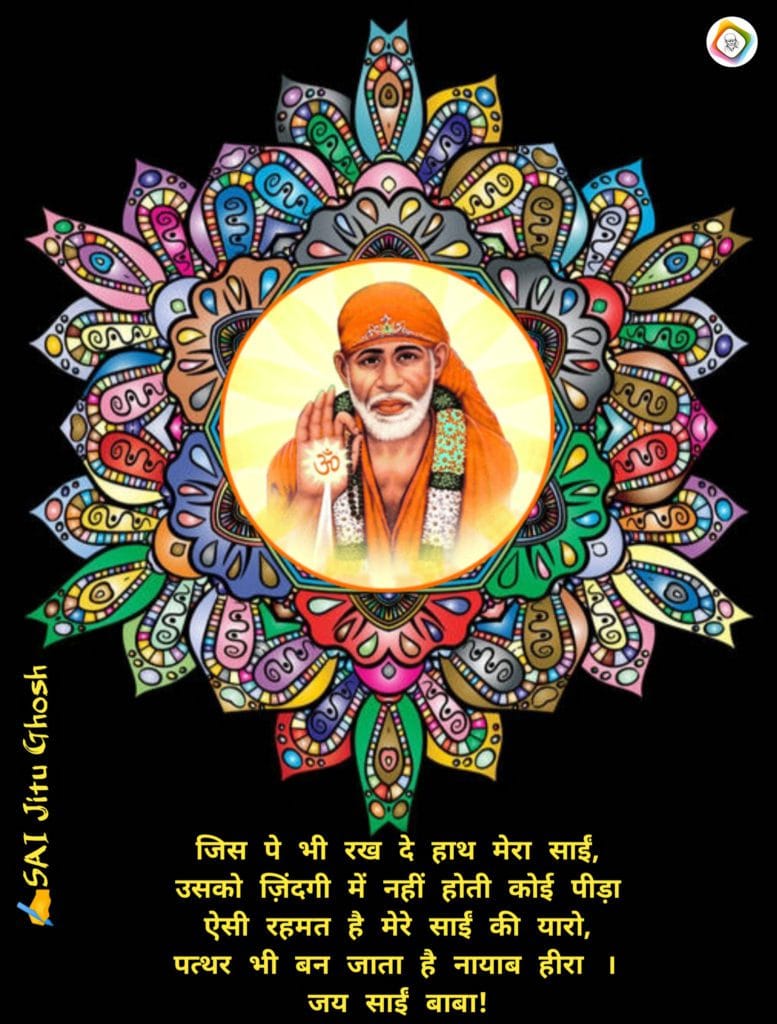 Anonymous Shirdi Sai Devotee from India says: I am a small daughter of my beloved Baba. Om Sai Rakshak Sharnam Deva. Thank You Deva for always taking care of us and keeping us under Your lotus feet. Thank you Hetalji and team for your efforts in maintaining this blog.
Deva, today You allowed us to get Your Darshan in Mandir after Covid. I promised You to come to You with the family for Your Darshan but anyhow it was delayed. Then at last You accepted our visit. Thank You Deva for accepting ignorant souls like us.
Once I vowed to Deva that I would share my experience if You resolve the cold war between me and my husband, which unexpectedly continued for four days, before Thursday and Deva did His magic. I delayed my vow and again a verbal fight occurred between both of us on Saturday which is very rare. My husband and I have a very good understanding of Deva's blessings. So, I again requested Deva to resolve our fight and Deva solved our misunderstanding the day before yesterday. Love You Deva for Your guidance.
Deva, please attend my official interview tomorrow and answer on my behalf You know I am not a very confident person. Please bless all of us and also reside in my kids' hearts and make them good human beings.
Om Anant Koti Brahamand Nayak Raja Dhiraj Yogiraj Parbrahma Shri Sachidanand Sadguru Sainath Maharj Ki Jai! Om Sai Samarth Sharnam!
Thank You Sai Baba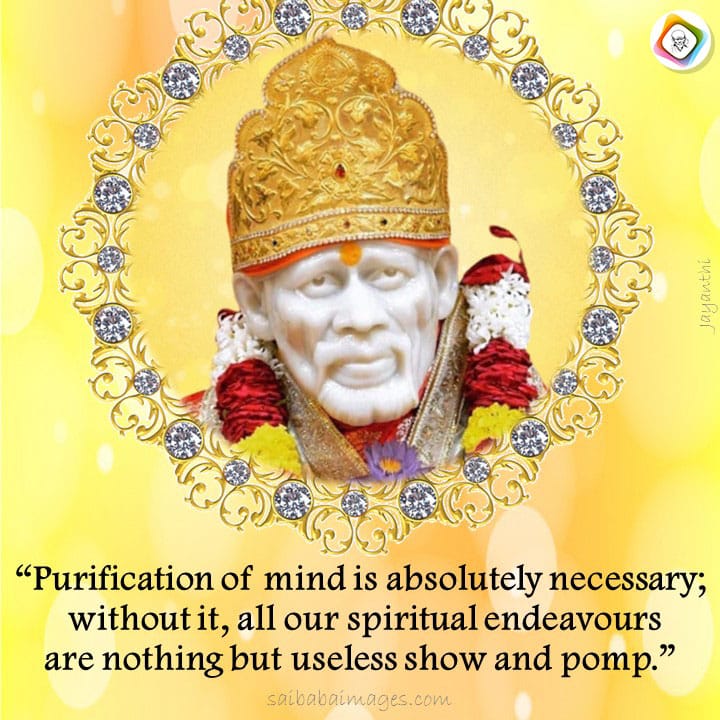 Anonymous Shirdi Sai Devotee from India says: Dear Hetalji and team, thank you for providing us with this divine platform.
Dear Baba, thank You as my week went well at work. You helped me to come out of the situation that I feared at work. You saved me.
Thank You Baba as this Saturday was a holiday. Initially, it was told that it would be a working Saturday. Thank You Baba You heard my prayer and made it off for us. You really do miracles in my life.
Thank You Baba as my health is recovering. I was feeling very unwell and it was Covid-like symptoms that I felt. You helped me to recover with medicines I took at home. I am feeling better. Please help me to completely recover before Tuesday.
Thank You Baba as I could consult the doctor online and get the prescription. Thank You Baba as You helped me to know about the medicines I need. Thank You Baba as You always take care of me. Thank You Baba as I have got a job without trying. You did the miracle of giving me this job. Baba, I am nothing without You. Om Shirdi Vasaya Vidmahe, Sachidananda Dheemahi, Tanno Sai Prachodayat.
Gratitude To Sai Baba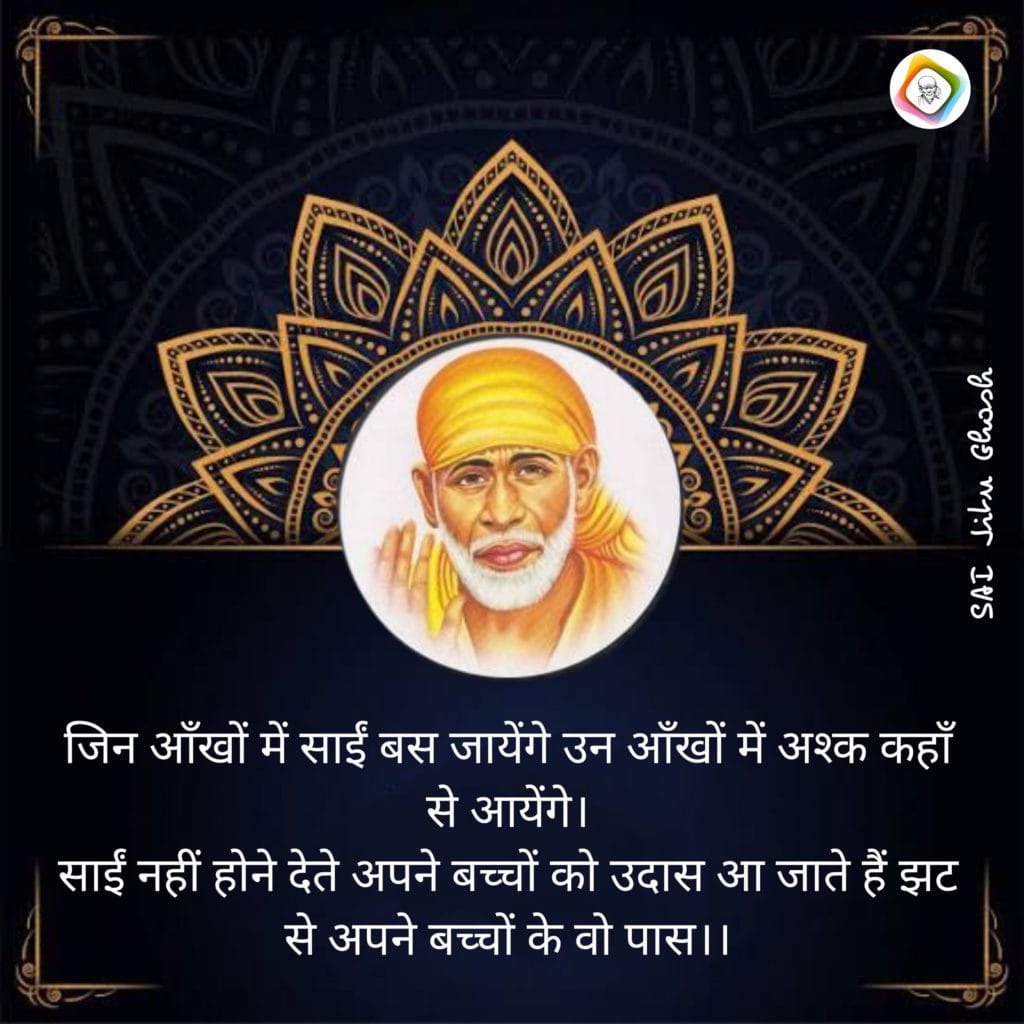 Anonymous Shirdi Sai Devotee from Malaysia says: Om Sairam! Thanks to everyone who's maintaining this wonderful experience platform.

Regarding my experiences last week, I had a small family problem. Due to Baba's blessings and my prayers to Him, it was resolved. Thanks Baba.

Regarding my office work, I was able to get approvals and the week went well. This is all due to Baba's blessings on me.

My super boss notified me of a very good position. By Baba's grace, I should be able to get that role. My super boss should be happy and he should offer me that post.

Thanks for all Your help, Baba. Please help me to complete my project without any delays. Also take care of my brother's health, Baba. Thanks, Baba. Om Sairam.
Sai Baba Helped Devotee's Son To Sleep Comfortably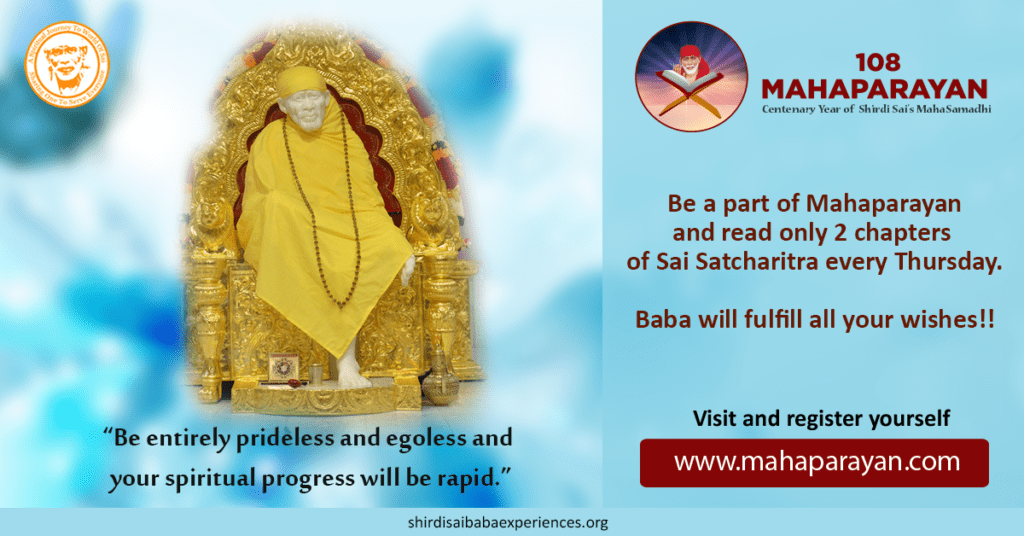 Anonymous Shirdi Sai Devotee from India says: I am a small devotee of Baba from Sambalpur, Orissa, India. Om Sai Ram!
Last night I was worried as my son was having a cough, because of which I knew that there would be congestion when he would sleep. I prayed to Baba to take care of my son and bless him to sleep comfortably with no congestion or breathing issues.
You Baba as You listen to every prayer of Your devotee and help them. Always keep Your boon-giving hand on our head oh, Baba Sai. Om Sai Ram!
---
More from SaiYugNetwork.com
© Shirdi Sai Baba Devotees.com – Member of SaiYugNetwork.com