Prepare to be inspired by the awe-inspiring miracles of Sai Baba. Delve into the extraordinary tales of divine intervention, where individuals witnessed the power and compassion of this revered spiritual figure from India.
Download Sai Baba Daily Calendar with Images
A Divine Intervention: Sai Baba's Miracle in Helping Find the Perfect Land
Anonymous Shirdi Sai Baba Devotee from India says: My family decided to sell our land in India. We were eager to purchase a new plot, so we proceeded without much consideration. Unfortunately, we soon discovered that finding a suitable piece of land was proving to be a challenge. The situation left us feeling extremely anxious and disheartened, especially my mother, who became quite depressed.
In our time of distress, we turned to Baba, seeking His divine intervention. I delved into the sacred text of "Saisacharitha," immersing myself in Sai Baba's teachings and stories. On Thursday, I embarked on a spiritual pilgrimage to Baba's temple, where I fervently walked around the premises 108 times, praying for guidance.
Miraculously, Baba answered our prayers and guided us toward the land we had been longing for. Words cannot express the joy and gratitude we felt when we finally discovered our dreamland. Baba's intervention brought immense happiness and relief to our entire family.
We are forever indebted to Baba for His divine assistance and the blessings bestowed upon us. Our faith in Him has only grown stronger, and we extend our heartfelt thanks to Him for answering our prayers and granting us this incredible opportunity.
India is a land where Baba's miracles continue to unfold, and we are eternally grateful to be recipients of His grace.
Divine Intervention: Sai Baba's Blessings Cure A Sore Throat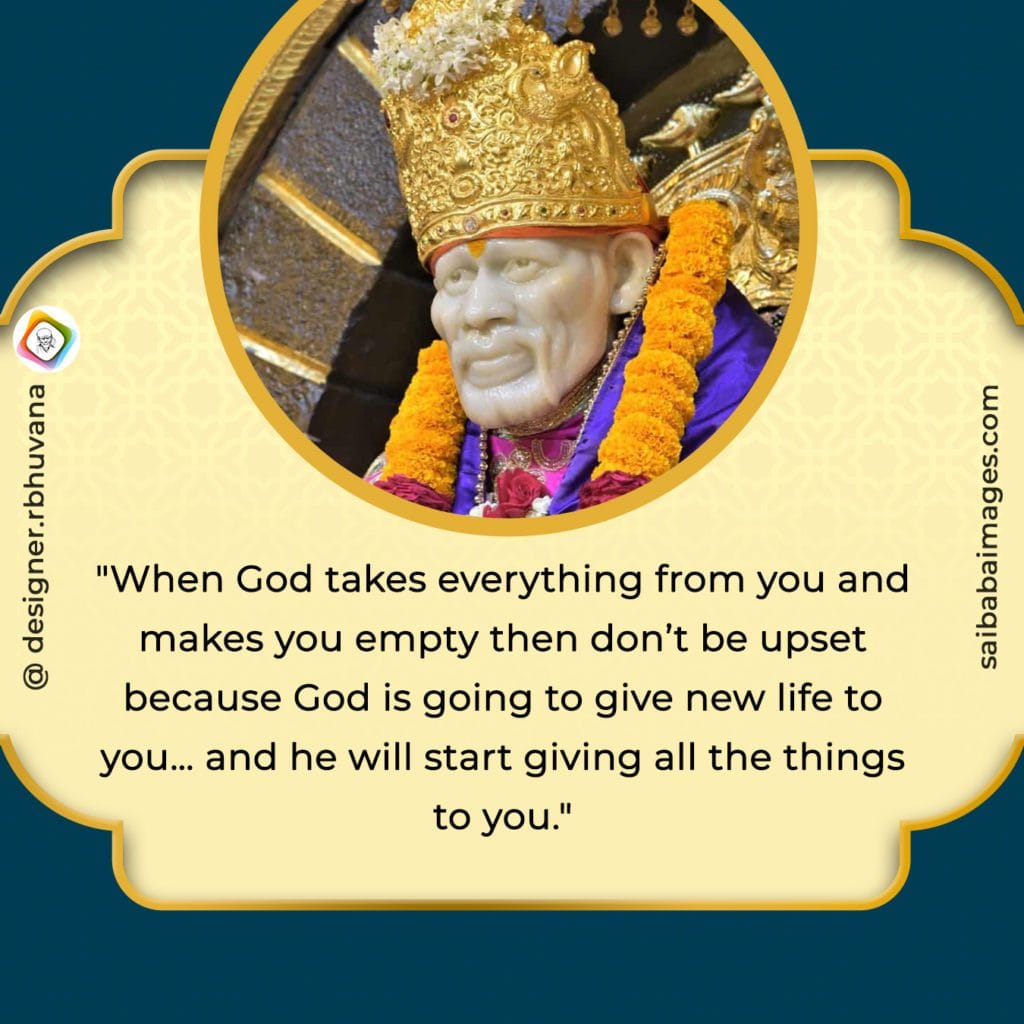 Anonymous Shirdi Sai Baba Devotee from India says: In my recent experience, I encountered a bout of sore throat that prevented me from attending to my daily routine work. To add to my concern, I had an important trip scheduled in just two days. Despite starting medications, my condition showed little improvement. It was during this challenging time that I turned to Sai Baba, fervently praying for His help in curing my sore throat so that I could embark on my crucial journey. I also made a solemn vow to share my experience in this blog.
As expected, Sai Baba graciously came to my aid, alleviating the pain and discomfort of my sore throat. With His divine intervention, I was able to fulfill my out-of-station commitments without any hindrance or complications. I am deeply grateful to Sai Baba for His immense blessings and timely assistance.
I take this opportunity to earnestly request Sai Baba to protect and shower His blessings upon all individuals, including my beloved family. I apologize for the delay in sharing this testimony, but I believe it is never too late to express my Heartfelt gratitude. May all beings experience happiness and well-being. Om Sai Ram… Om Sai Ram.
Divine Intervention: Experiences With Baba's Blessings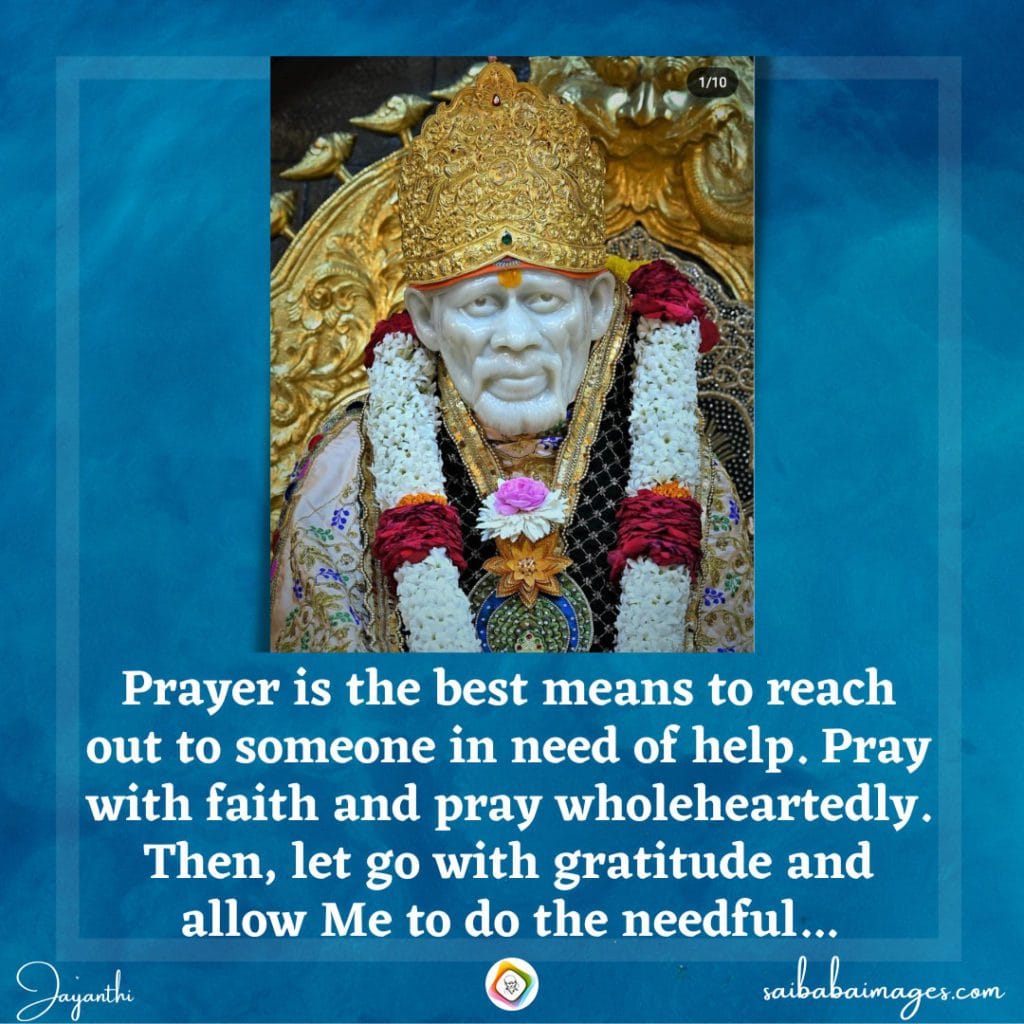 Anonymous Shirdi Sai Baba Devotee from USA says: Om Sai Ram, I wish to share two experiences with my fellow devotees of Sai Baba.
Experience 1: A Blessed Well Care Check-Up for My Baby
Yesterday, my baby underwent her well-care check-up. Filled with hope and faith, I offered my prayers to Baba, seeking His divine intervention for a favorable outcome. With Baba's blessings, everything went smoothly and my Heart rejoiced. However, it was revealed that my little one is still underweight. Nevertheless, I remain grateful for Baba's grace as she continues to be active and Healthy.
Experience 2: Gratitude for the Interview Opportunity
Baba, I express my heartfelt gratitude for the precious opportunity of an interview. I humbly beseech You to guide me toward securing this job, but only if it aligns with my true path. If it is meant for me, obtaining this job will grant me independence, confidence, and the ability to provide for my beloved children without any undue burden.
Dear Baba, in Your boundless compassion, I implore You to watch over my parents, my family, my sisters, and their loved ones. May Your divine protection extend to all Your devoted followers, my beloved Thandri. Om Sai Ram.
Sai Baba's Blessings: Overcoming Challenges And Achieving Success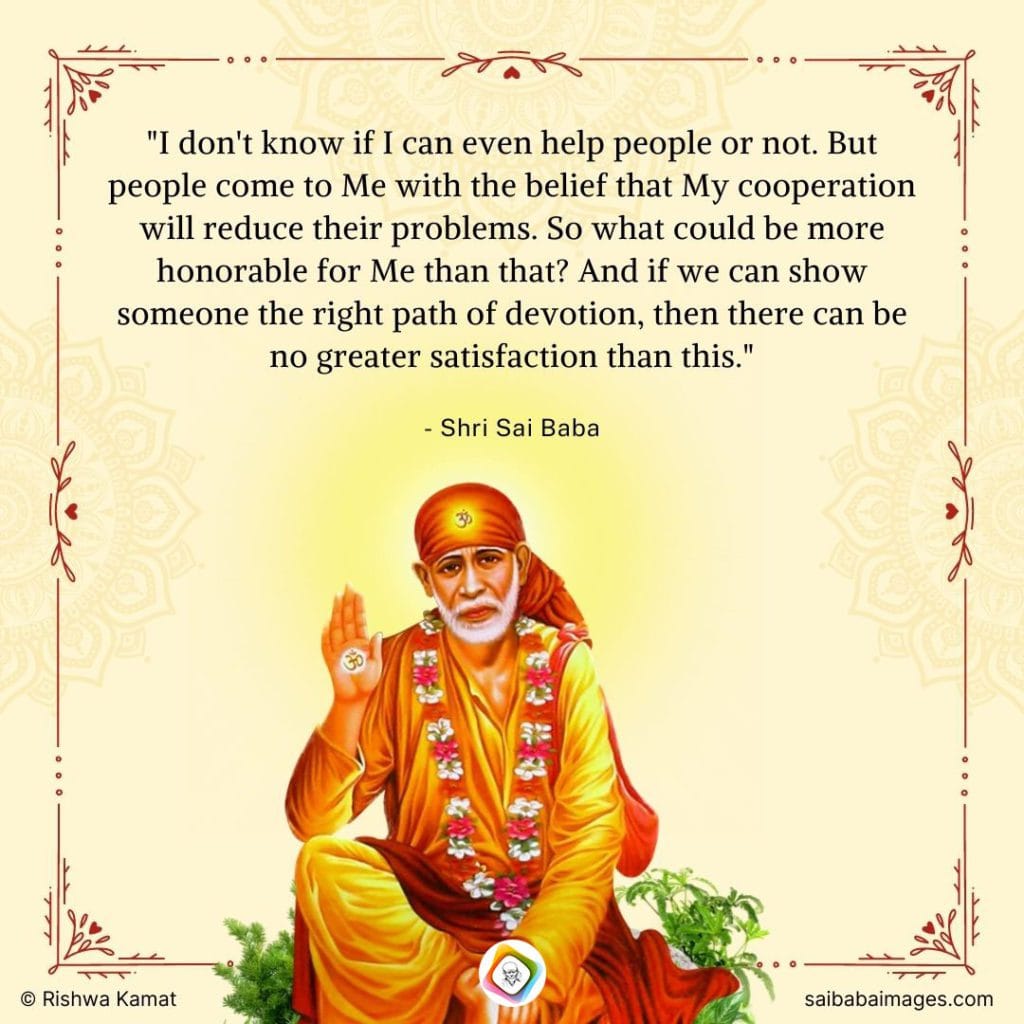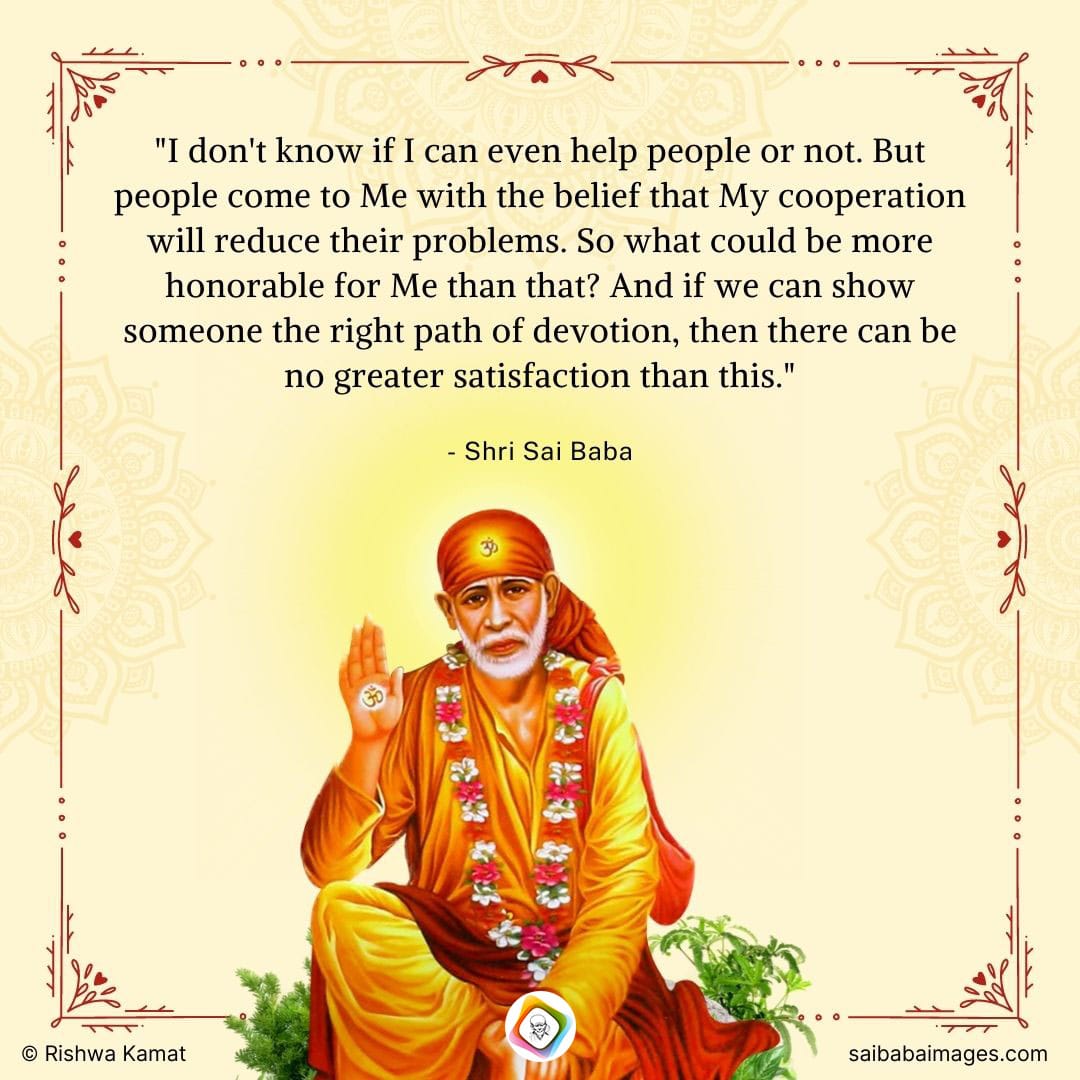 Anonymous Shirdi Sai Baba Devotee from India says: Om Sri Sai Nathaya Namaha!
Download Shirdi Sai Baba Mantra Book for Free
We invite you to download our 'Shirdi Sai Baba Mantra' book, which is a collection of powerful mantras that can help you connect with the divine energy of Sai Baba and seek his blessings. We hope this book serves as a valuable resource on your spiritual journey and brings you closer to the love and grace of Sai Baba.
My Heartfelt pranaams to the team maintaining this divine blog and to all the readers. I am here to share another blessing from our beloved Baba. Recently, I took an exam, and today I received the results—I passed with good grades. Only Baba and I truly understand the challenging phase I went through during the exam period.
On the day of the exam, I had to take a tablet as I wasn't feeling well, both mentally and physically. However, I believe it was Baba's blessings that gave me strength and Helped me perform well in the exam. It was an incredibly tough time. Even now, I'm still facing some difficulties, but things are much better. Thank You, Sai, for always being by my side. Please guide Your ignorant daughter and never let go of Her hand. May You bless everyone with good Health, peace, and prosperity, Baba. Om Sai Sri Sai Jaya Jaya Sai!
A Mother's Prayer: A Healing Journey For Her Daughter's Stomach Ache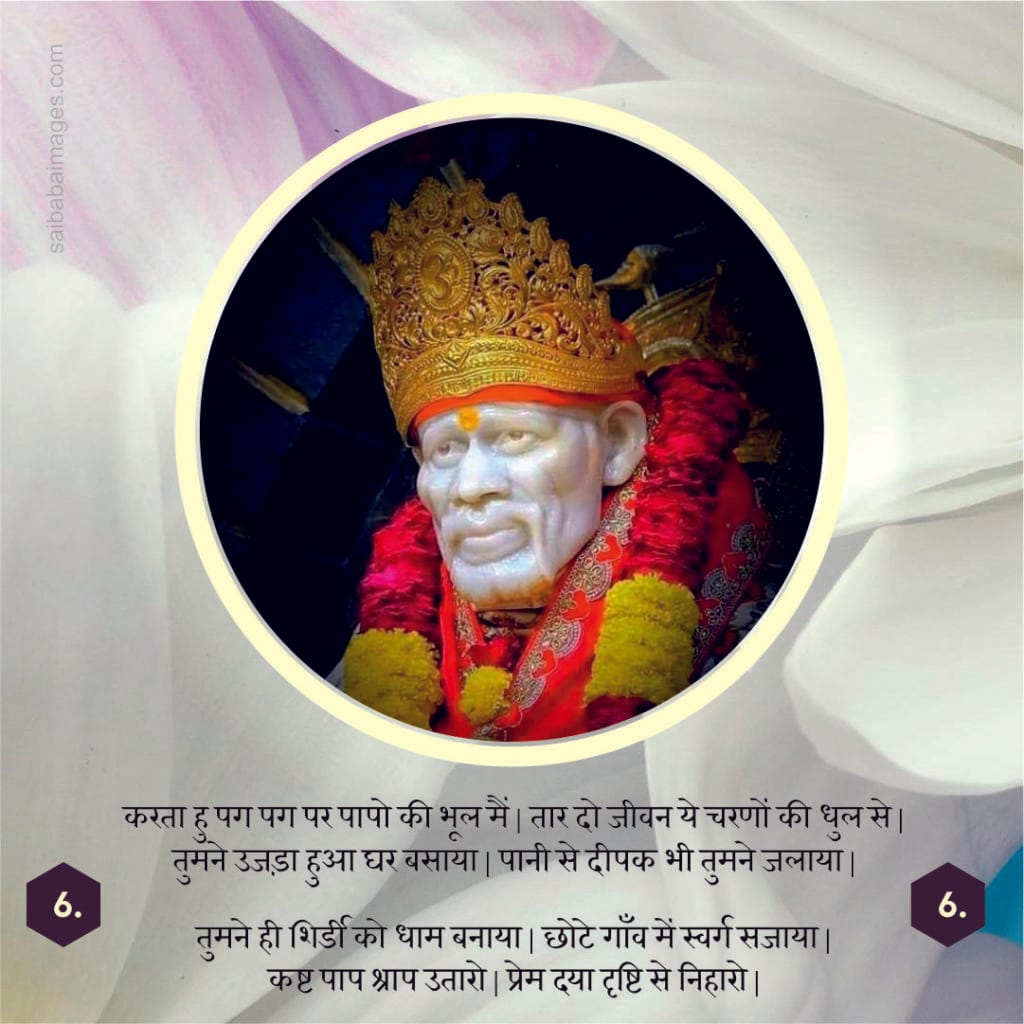 Anonymous Shirdi Sai Baba Devotee from India says: Last week, my daughter experienced a severe stomach ache that was not relieved by tablets. As a result, the doctor recommended an ultrasound. At that moment, I prayed to Appa, seeking a cure for my daughter's stomach ache and hoping for a clean scan without any issues. I promised myself that if my prayers were answered, I would share my experience. I am grateful to Deva, who is everything to me. He knows the thoughts that occupy my mind and I humbly request Him to fulfill my wishes. Om Sai Shri Sai Jai Jai Sai. 🙏🏻🙏🏻🙏🏻
Sai Baba's Miraculous Sign: A Tale Of Hope And Faith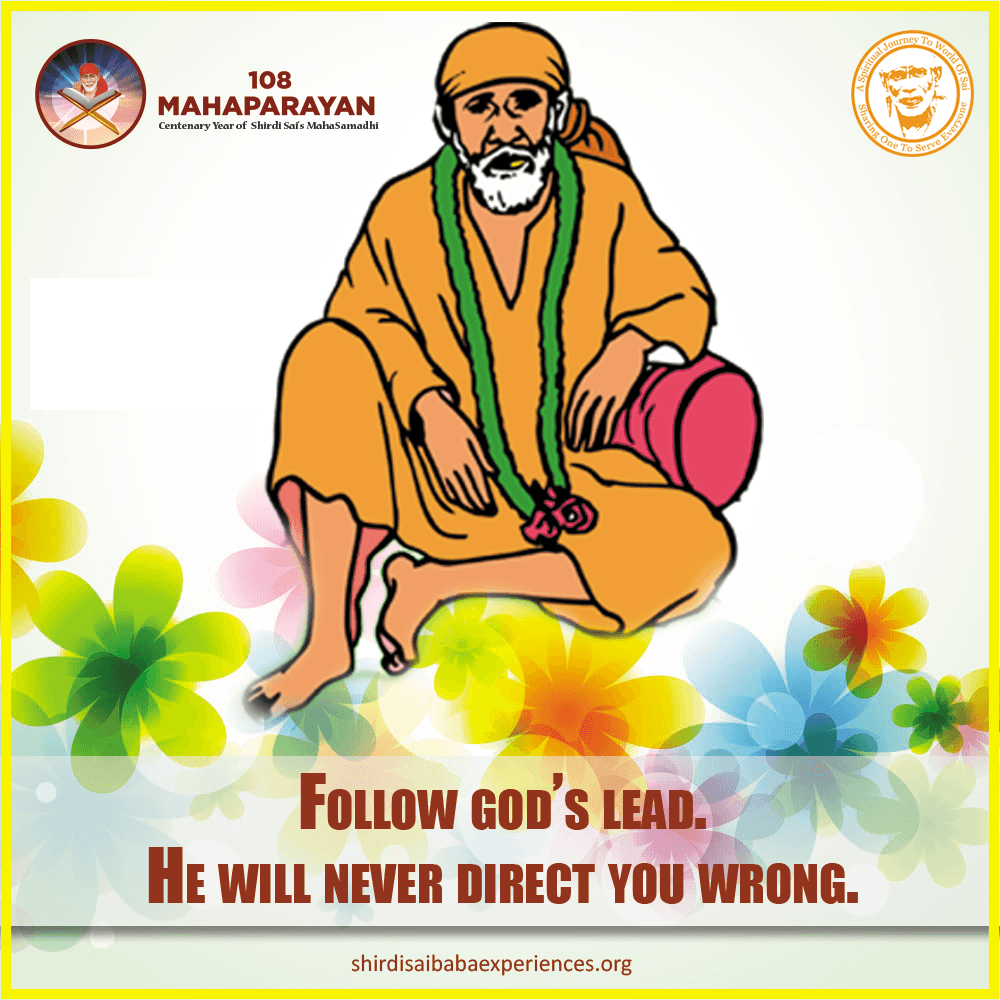 Anonymous Shirdi Sai Baba Devotee from India says: As I was feeling anxious about my future, I prayed to Baba for guidance. It was my only source of hope as a troubled soul. I humbly asked Baba to show me a sign if my prayers were to be answered. And then, miraculously, He revealed to me exactly what I had been longing for! Thank You so much, Sai Appa. I love You!
---
More from SaiYugNetwork.com
© Shirdi Sai Baba Devotees.com – Member of SaiYugNetwork.com