Communications With Baba Sai Via Dreams
Shirdi Sai Devotee Nirupama Khanna from Australia says: I am Baba's daughter, How Baba has played His leelas in and through dreams can be testified by several of His devotees. Here, I offer at Baba's feet, a few experiences of my life where Baba has worked through dreams and that I have compiled in the form of a blog.
Om Sri Ganeshay namah. Om Sri Sainathay namah. I thank Baba for allowing me to tell how important are His dreams not just to the devotee but also to Baba for communicating to His devotee. All dreams where Baba is directly involved are, in my experience, unfailingly significant and cannot be taken casually. Dreams involving Baba are as real as reality itself. Through dreams and visions, He teaches, instructs, warns, protects, cures, gives a solution and even expresses Himself. The holy Sai Satcharitra is replete with incidents where Baba works through dreams and visions in the life of His devotees. Even the Samadhi Mandir has its inception in Bapusaheb Buti's and Shama's dreams. Today, 103 years after Mahasamadhi, Baba continues to achieve His purposes similarly. The Global Mahaparayan started by Pooja Garg Ji and the lives of umpteen devotees are a testimony to this. Here, I offer at Baba's feet a few dreams from my life that exemplify it further.
P.S  Each image of Baba is the closest accurate form of Baba seen in the corresponding dream.
Through the pain and suffering in dreams, baba cuts down our bad karma
One night I dreamt of myself trying to get away from a dog on a street. The dog gets hold of my finger in its teeth and I could feel the pain of my bleeding finger. Though I found it tolerable, I knew it would get worse at any moment. In desperation, I tell myself now nobody can help me except Baba and call Him for help. Immediately a man comes and releases my finger from the dog's mouth. After that, I move on to a building and realize it's some Hindu temple as people are going around with pooja materials in thalis. While looking for the main entrance, I see a small wall with lots of pictures and Baba in the middle. When I checked my Sai Parivar group messages in the morning, the first posted message immediately took me back to my dream as well as the pain I had in my finger and I checked my finger to see that it was alright. It was the same picture of Baba but with the dog! Baba had brought the dog (restless mind/bad karma) to His feet and passed off its agonizing bite in the dream itself. Om Sri Sainathay namah 🙏🙏🙏🌹
Baba wards off the impending calamities through dreams
There are some dreams of Baba that scare us to teach us or to remind us of a forgotten lesson. The general experience of devotees and as is also testified in Sri Satcharitra is that Baba wards off the impending calamity of His children through such dreams and thus saves them. Other than Mahaparayan, I am also a member of Satavan Manjari Parayan group. Even though by Baba's grace I have never missed reading my Chapters for MP, I wasn't very much serious about SM Parayan at the start and used to listen to it every time while doing my household chores. I must admit that I usually ended up paying most of my attention to the work rather than SM. On the Ekadashi of 12 August 2019, I gave priority to all the work I had, reserving listening for the end of the day. By 11 p.m. I was feeling unwell, too tired, and sleepy to even listen to SM. So I asked one of my Sai sister to read it and report to the SM group on my behalf. Even though she read and reported, I knew I hadn't done the right thing. I should have taken parayan seriously. That night Baba gave me this dream:
I'm in a train-like empty compartment. From the window, I see that it's somewhere in the clouds and a very heavy burden of huge logs, being carried by cranes is coming towards the train and is about to be put on top of the compartment I'm in. The logs are full of smuggled goods (bad karmic baggage) that the police have confiscated. As soon as the log is dropped on top of the compartment, it starts going down very speedily like a lift. I start chanting 'Sai Sai…Baba help ..' in the dream and the speed of the train slows down and then it comes to a halt. I look outside and I see people busy on a railway station on earth. I woke up and realized that I had added loads of bad karmic baggage to myself by being negligent in my spiritual duties. A few days before this my sister had dreamt that I and my mom were carrying a dead cat. The very next day after this dream my dear cat got mauled by a huge dog that entered our yard. Her x-rays showed that her pelvis was broken. Now both the dreams started making sense as I and mom both had pelvic issues at that time and it was God's name that was keeping us safe. I missed SM parayan and Baba took our suffering on Himself in the form of the cat because either way, it was her time to go. Though healthy, she was too old and would not have lived for long anyway. Baba has His own ways of reminding us and bringing us back on the path and the destination He has chosen for us, His children. Right after this incident, one after another things started going wrong. Baba in His life had different instructions for different devotees. They were never the same for all His children. So after contemplating the whole incident, I realized what His instructions were for me. I begged pardon from Him and promised to always read the SM for parayan. Baba, our kind mother forgave me again as things started falling back in place. In a few days, in yet another dream, I saw my cat sitting at my door at her usual place and licking her body that was covered in possibly the amniotic fluid, signifying her rebirth.
I hope that anyone who reads this dream also learns to take their spiritual commitments seriously and follows them devotedly despite the pressures of daily living. Jai Sai Ram 🙏🌺
Read Further: https://mysaishirdi.blogspot.com/2022/05/communications-with-baba-sai-via-dreams.html 
Sai Baba's Help In Office Work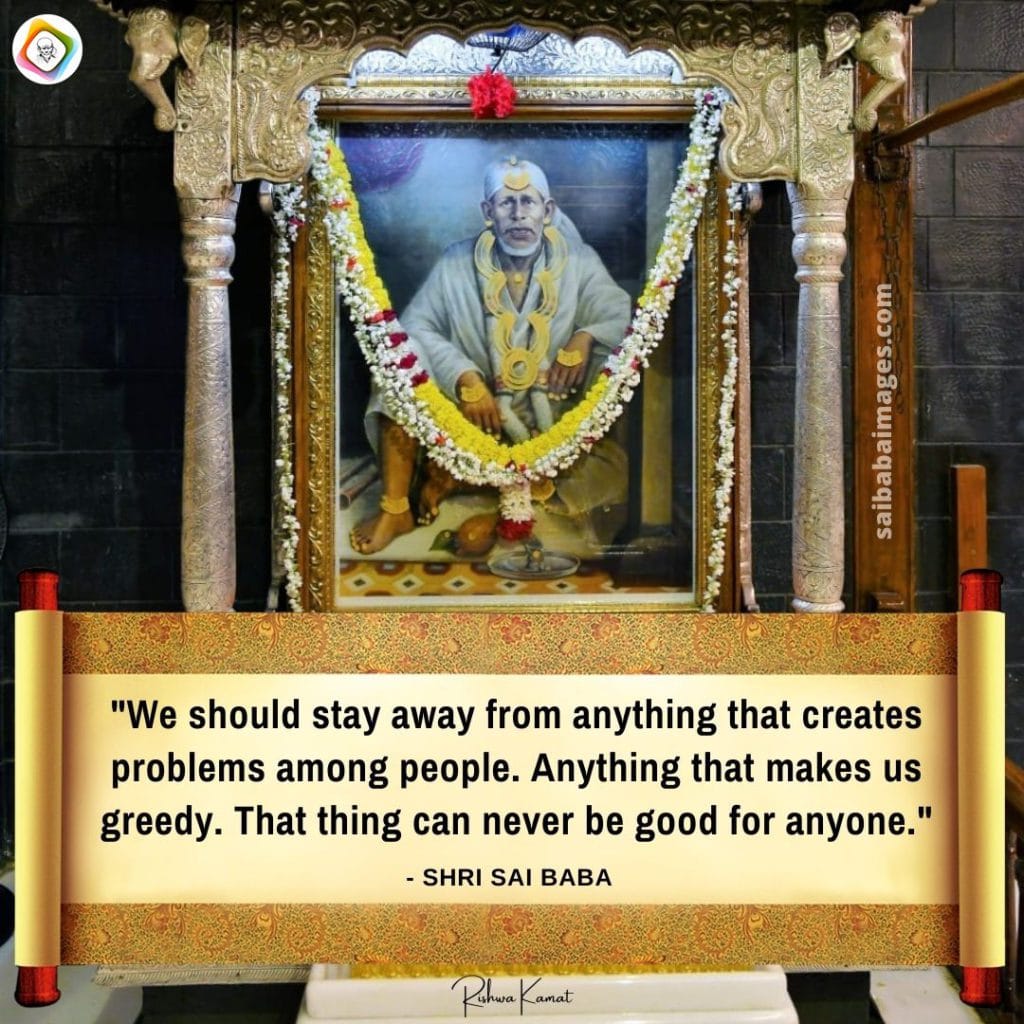 Shirdi Sai Devotee Ravi from India says: Thanks Hetalji and team for the noble work, I am one dust under Sai's lotus feet. 
Feel free to modify it if any corrections are required. I work in the IT industry. I needed to complete some work that was getting delayed for more than two weeks and my superiors were also chasing after that. From next week one more additional assignment was going to start so I was feeling a little bit of tension and at the same time, my lead was on leave for those two weeks. My lead was to come from the next week. I could see some hurdles in completing the work. So I prayed to Sai Thandri that if I would complete this by today then I would share my experience on the holy site. As soon as I prayed I found an alternative solution for that. When I implemented it, it was a success and I was able to complete that work. Thanks Sai Thandri for Your blessings. 
Sai Thandri, You know what I am going through in terms of personal, professional, financial and health terms. Please remove those hurdles and make me happy in all aspects of life. Remove coronavirus from the world. Sarvejana Sukhino Bhavantu, Loka Samasta Sukhino Bhavantu.
Om Shri Sachidanda Sadguru Sainath Maharaj Ki Jai, Akilandakoti Brahmanada Nayaka Rajadi Raja Yogi Raja Parabrahma Shri Sachidanda Sadguru Sainath Maharaj Ki Jai. Om Shree Dattatreyaya Namah, Om Shree Pada Shri Vallabhaya Namah, Om Shri Nrushimha Saraswate Namah, Om Shree Akkalakota Maharajaya Namah, Om Shri Sainathaya Namah. 
Sai Baba's Leelas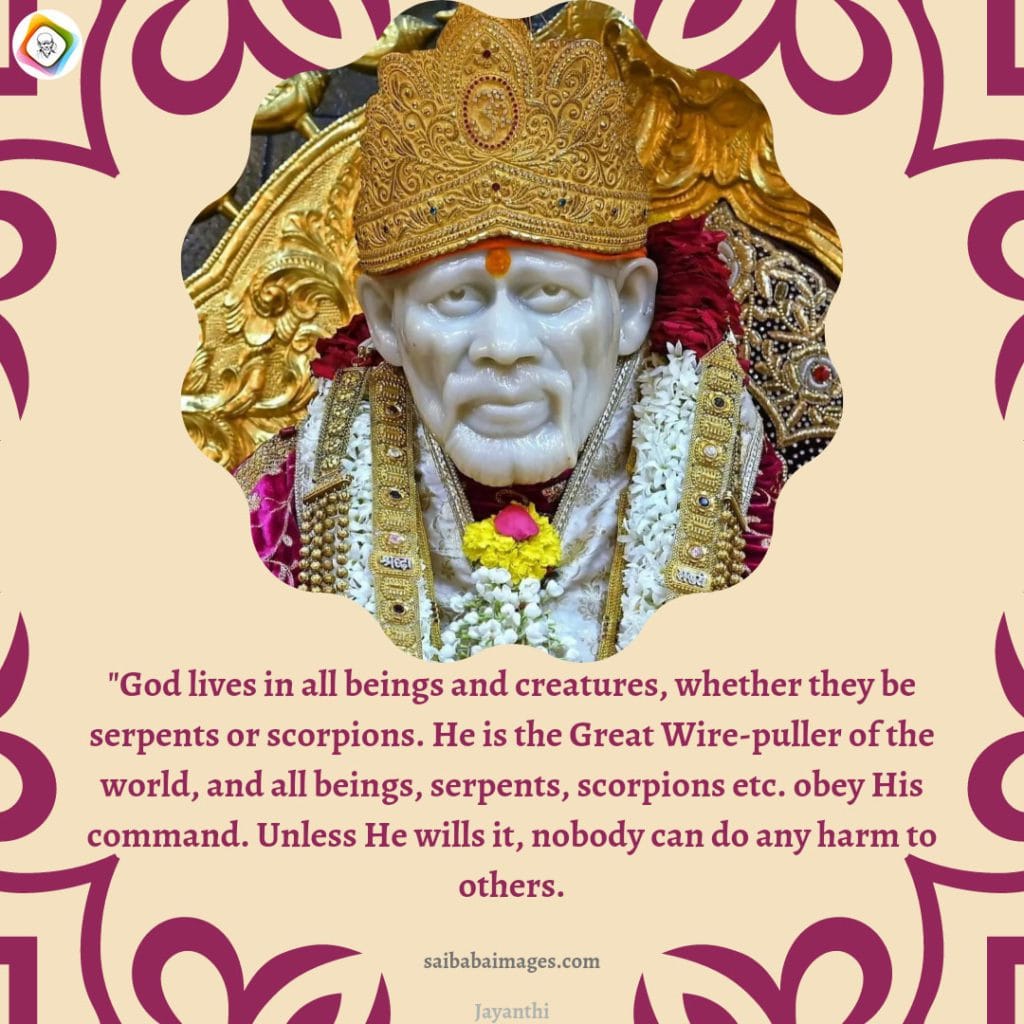 Anonymous Shirdi Sai Devotee from India says: Om Sai Ram. Thank you for maintaining this blog. It is a source of positivity.
I had an interview today and I was very scared. I am always scared about interviews and it was very important so I was more nervous. I prayed to Baba to be with me and give my interview as I had surrendered everything and even my fear at His holy feet. Baba fulfilled His promise – "Thoda dhyan laga, Sai daude daude aayenge (Remember Him a little with intensity and He will come running) — and He came and made the interview process so smooth and blessed me with kind panel members.

It was by Baba's grace that I was even able to sit for this interview. The results are not out yet but I know Baba knows what is best for me and my needs.

One more Leela happened today. As I opened this site to write this Leela, I came across an old post of mine. It made me feel Baba's presence. Thank You, Sai.

Baba, please be with me during every exam and interview and everything always. I feel incapable without You. Please keep ma, papa, bhai and me happy, healthy, safe, and peaceful always, Sai. Keep us under Your refuge and protect us. Thank You Sai Maharaj.

Om Sai Nathaye Namah. 
Miracle Happened For Getting Job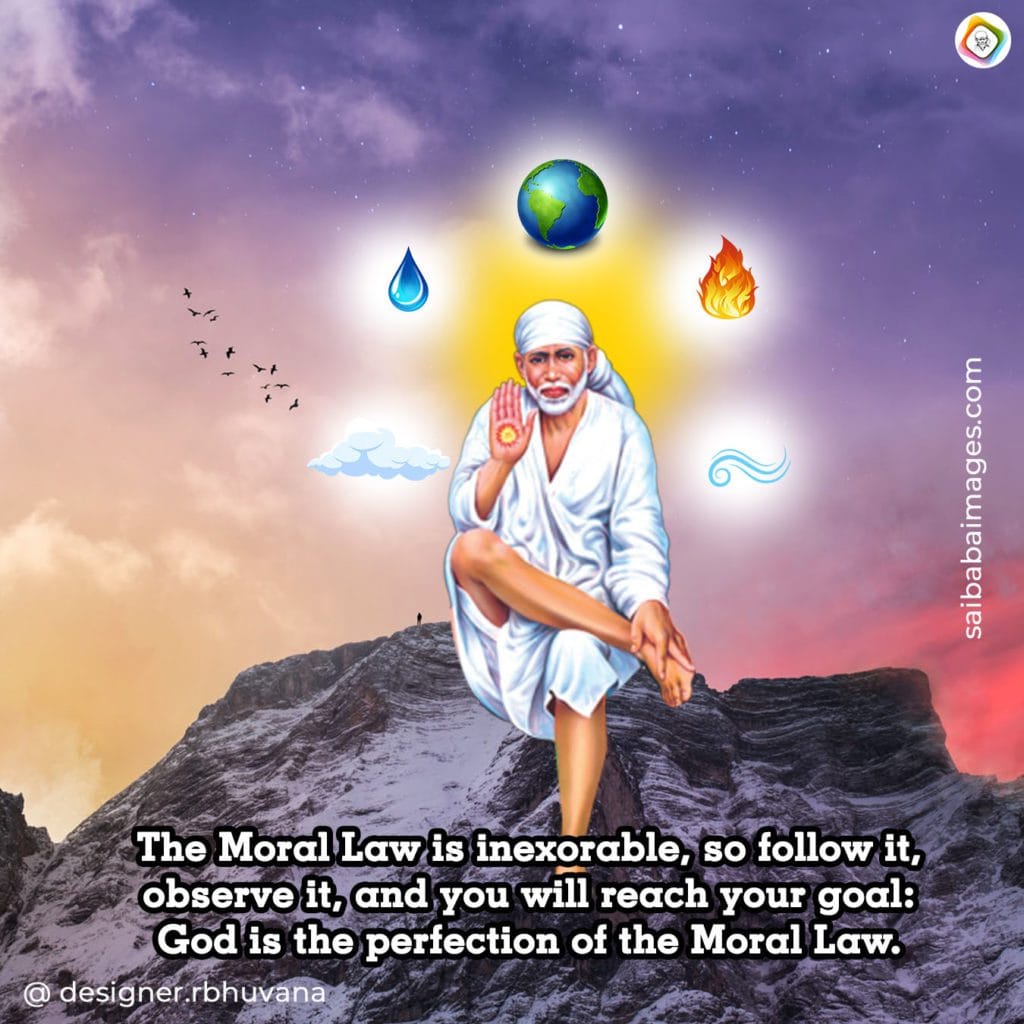 Anonymous Shirdi Sai Devotee from India says: He has always held my hand in difficulties and has taken me out of those. Thanks to Shirdi Sai Baba.
I started Mahaparayan by reading two chapters every Thursday. I prayed to Baba about getting a job which is working from home because I have some responsibilities. I used to attend interviews that did not have a WFH option. Every time I was getting rejected. But I didn't lose hope. Finally, I got selected which was having WFH with more packages. So believe in Baba. Baba knows what we want and He will give accordingly. This is my personal experience that I am sharing. Thank You so much Baba for everything. 
Experience With Sai Baba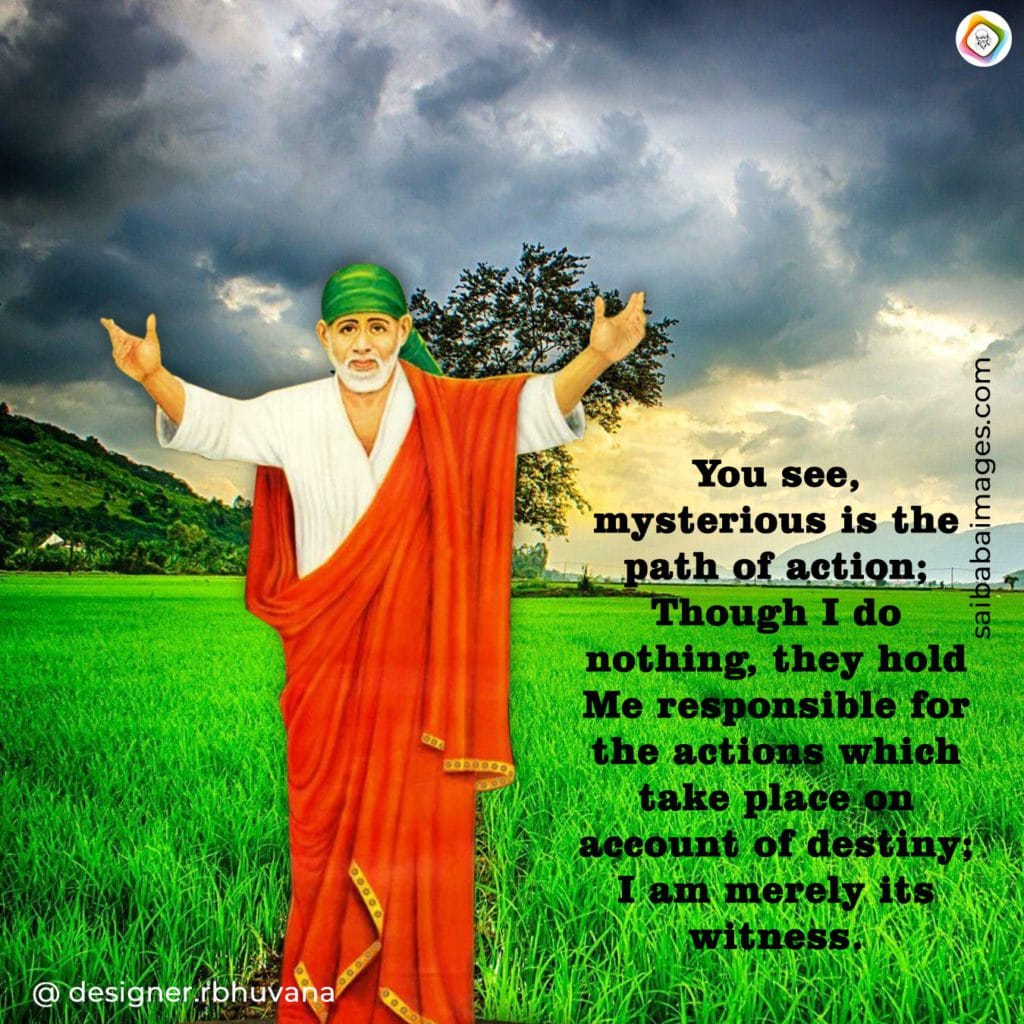 Anonymous Shirdi Sai Devotee Maheswara from India says: I am Maheswara from Hyderabad.
Coming to my experiences; one of the critical issues was resolved in my project with the help of Baba. Please help me to buy a good plot in Nellore. Please resolve my court case without any issues.
I wanted to sell my 14 years old flat. Finally, with the Baba's blessings, it got sold out and registration was also completed.
Thank You Sai Baba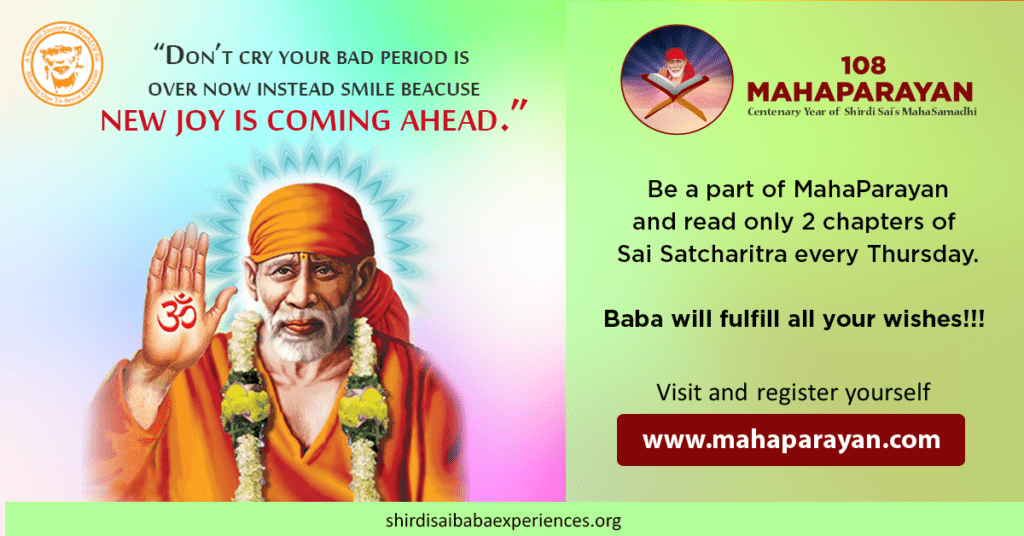 Anonymous Shirdi Sai Devotee from India says: Thank you Hetalji and team for providing us with this divine platform.
Dear Baba thank You as my presentation went well. Thank You Baba as You saved me from my fear. Thank You Baba as I got the signature. Thank You Baba as I got another desire fulfilled too that I had in my mind. Thank You Baba as You always save me. Om Sai Ram. Om Sai Ram. Om Sai Ram.
---
More from SaiYugNetwork.com
© Shirdi Sai Baba Devotees.com – Member of SaiYugNetwork.com