Thank You Sai Baba For Always Being With Us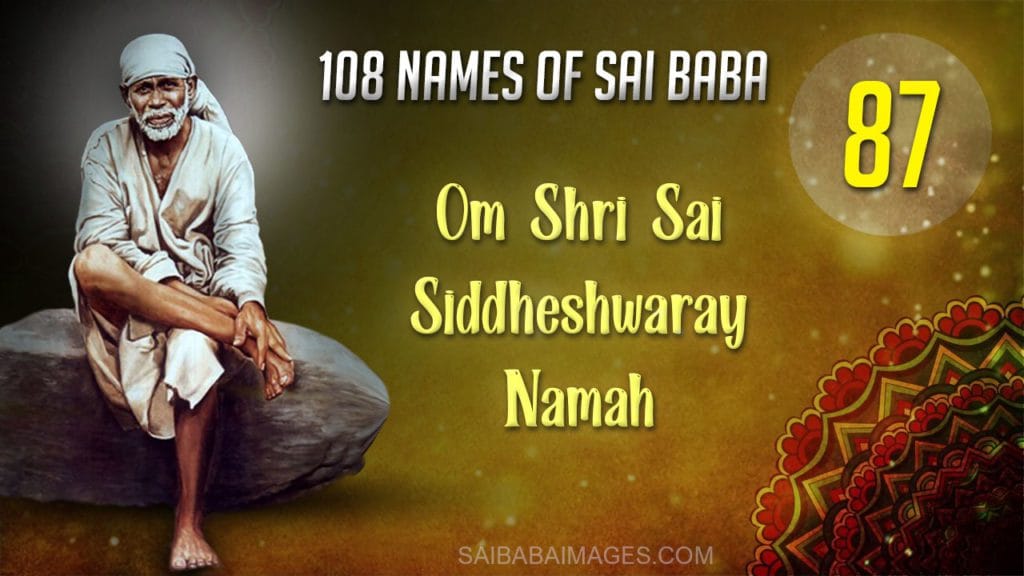 Anonymous Shirdi Sai Devotee from USA says: Thank You Hetalji and team for this wonderful website. Today I would like to thank my Baba for always being with us and helping us with small and big problems. 
Coming to the experiences, my whole family had gone on vacation in April of this year to Hawaii. We wanted to go on a road trip over there but didn't plan it well. We had no idea that the road would be very curvy and it was high up on the hills. So we just started thinking that it was an 80 miles trip so we should be back in a few hours.
We started late and didn't even check for the weather that day as it was sunny when we started. On our way, we realized that it was a very curvy road and we could only drive like 10 to 15 miles per hour so it took like four hours just to go to the spot. We wanted to spend some time there but were scared that it was already evening and was getting dark and it would be dangerous if we would delay it. So we started immediately to go back to our hotel. It was dark, roads were very curvy, visibility was very minimal and on top of all this, it started to rain. I was so scared because we had our friend's daughter in our car. I started praying to my Baba to help us go back safely. Every second of that return journey, I remembered my Baba. It was the longest 4-hour journey of my life. I asked my Baba to drive the car Himself. Finally, with Baba's grace, we reached our hotel safely. Thank You so much, Baba. The rest of the trip also went really well and we had a nice break. 
Soon after we came back, my daughter applied for a few summer programs as she is in high school. But to her disappointment, she was not selected for any of the programs but she was waitlisted for the one she was really interested in. She lost all confidence in herself because her friends were selected for multiple programs and she had nothing to do in the summer. I was not able to see her in this condition. I prayed to my Baba to help her to get her confidence back. I fully trusted Baba and whatever He does is for our own good but I just prayed to give my daughter the strength to have patience and trust Him completely and not lose confidence. Baba listened to my prayers and very soon she was accepted to the program she was interested in. But now, she has to select the subject and mentor in that program. The mentor she selected didn't have any spots open and it's very difficult to find a good mentor because of so much competition. I am sure my Baba will take care of that problem too. Om Sai Ram. My daughter and I are waiting for Baba to grace His blessings so that she can be assigned to a good mentor. 
Another experience or miracle that I want to share is my recent trip to India. I had my jewelry in the carry-on bag instead of my handbag because I was running late to the airport and in a hurry, I just kept it in the carry-on bag and thought after I check in the luggage I will move it to the handbag. As soon as I entered the airport, I was surprised to see the long line for check-in. Also, when I booked this trip, I had a feeling that Baba was asking me not to go on this trip. But I could not avoid this trip as I was going for my dad's first-year pooja as he passed away last year. I prayed to Baba that "Although I am going on this trip against His will, please be with me all the time." All these thoughts were very disturbing and when it was my turn to check in the baggage, the lady at the counter told me that my carry-on was overweight by 2 kgs and I could either pay for the extra weight which was a huge amount, or could check in for free. I just asked her to check-in. I went to the gate and boarded my flight and 30 minutes into my journey I realized that the jewelry was in my carry-on bag which I had checked in. Last time when I went to India I had some electronics missing from my check-in baggage. I was scared to death what if someone takes away the jewelry this time? My husband had already warned me not to take any jewelry but I had got it to wear for my cousin's wedding. The whole flight I chanted my Baba's name and asked Him to take care of the jewelry. With Baba's grace, no one had touched my carry-on but there was a piece of paper in my big luggage that they had to inspect because of some electronics. I still feel so scared thinking about what would have happened if they had inspected my carry-on and taken that jewelry. But why fear when our Baba is with us? Thank You so much, Baba. I don't know how I would survive without You. Om Sai Ram. 
Thank You Sai Baba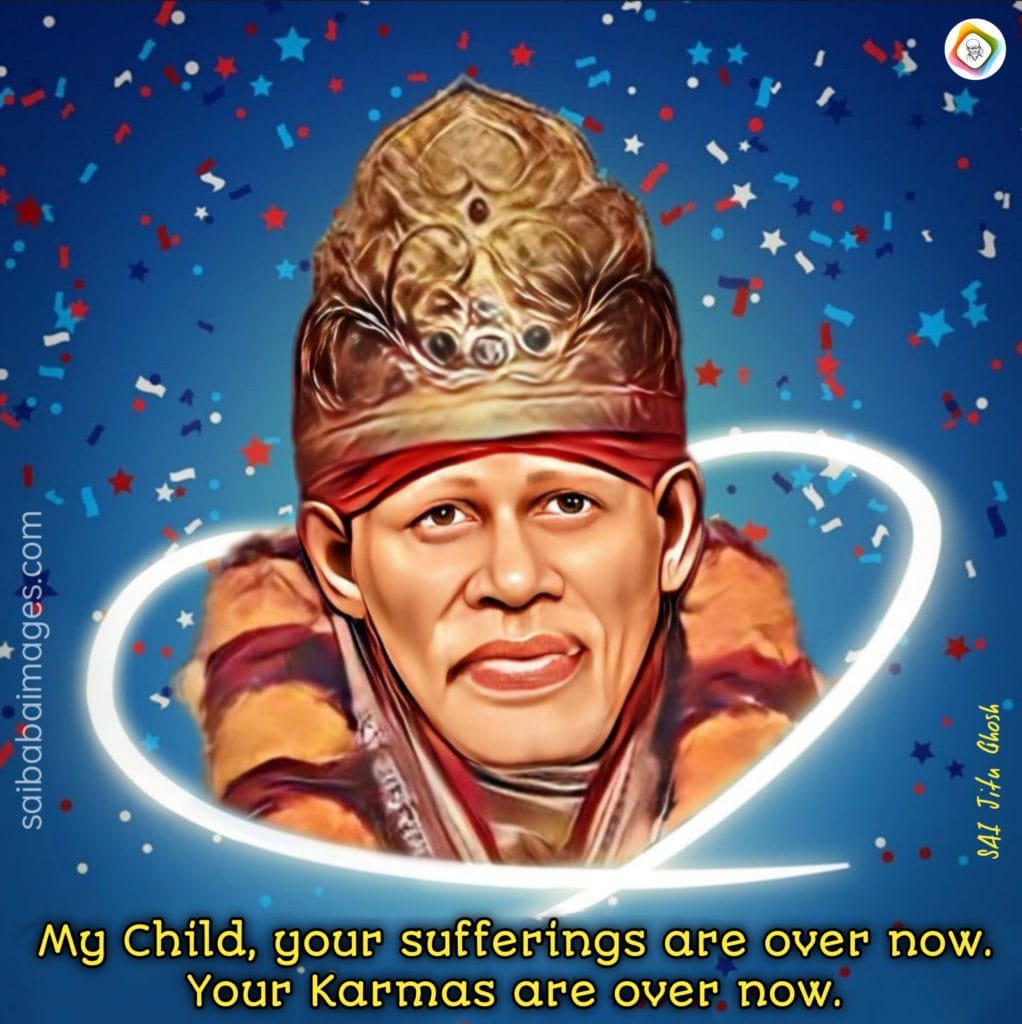 Anonymous Shirdi Sai Devotee from India says: Thank you Hetalji and team for providing us with this divine platform. Dear Baba, sorry for writing about my experiences one day later. I had promised to write it the same day. Thank You, Baba. My fear remained only fear and it did not happen in reality. 
Thank You, Baba, I could submit the no due form on time and there was no delay in taking it on my last day. 
Thank You, Baba, there were no further problems at my school yesterday and everything happened smoothly. 
Thank You, Baba, I could get out of the school gate on time and though I was stopped, with Your blessings I managed to go out. You gave me the strength and the courage to say the right things at that time. 
Thank You, Baba, I reached Kochi safely and without any problems. Thank You, Baba, You were with me through these past few days. Thank You, Baba, You are always with me. Om Sai Ram. Om Sai Ram. Om Sai Ram. 
Sai Baba Helped To Return The Items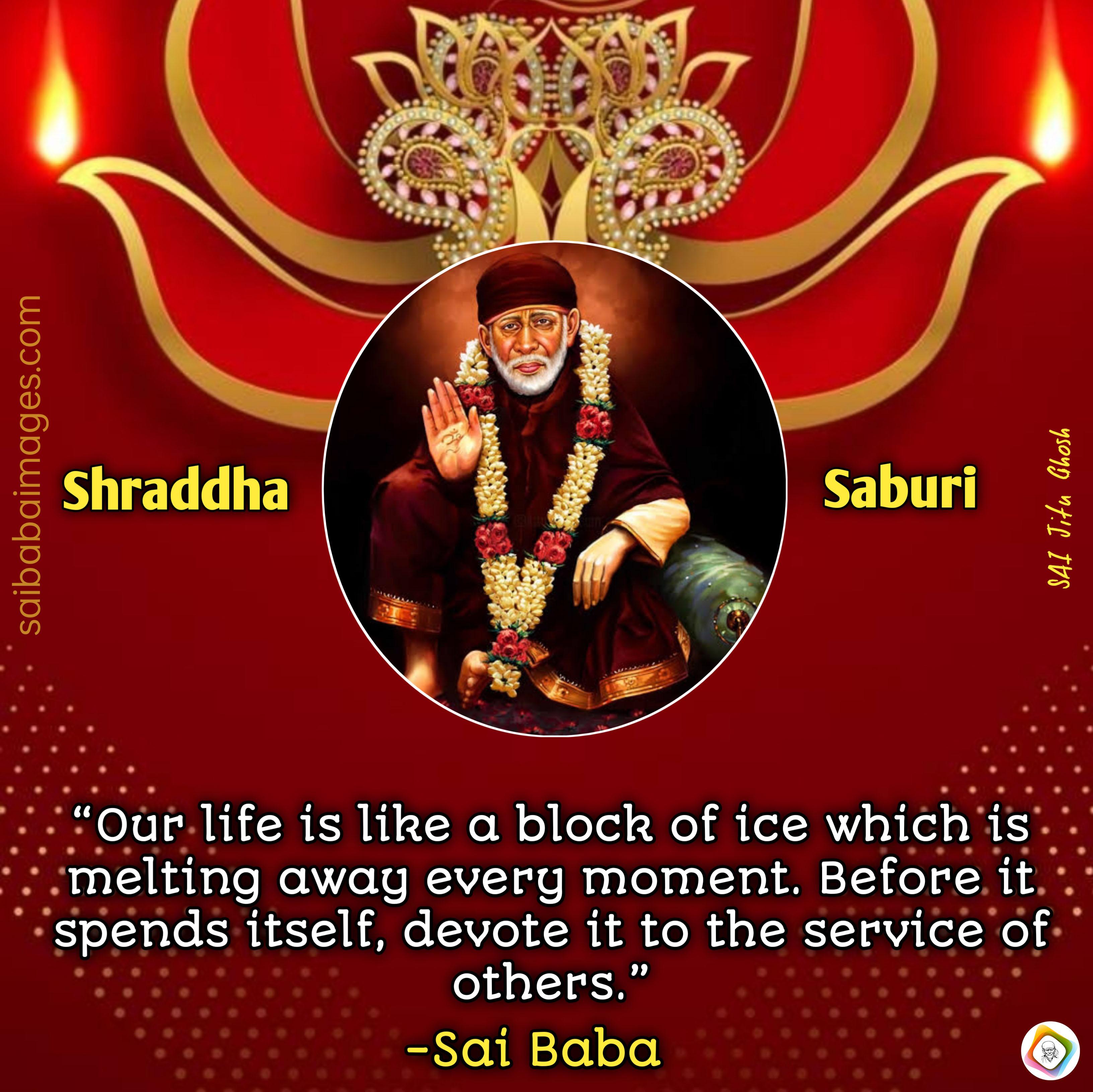 Anonymous Shirdi Sai Devotee from the USA says: I consider myself as Baba's daughter. Thank you Hetalji and all the team.
Every time, thank You so much Baba for Your help and blessing. I bought a couple of dresses for my daughter which was very expensive. My daughter asked me to return but when I went to the store to return it, the store person said that she couldn't take returns. I was completely disappointed as they were very expensive and my daughter was not going to wear them. 
After a couple of days, we went to another store and requested Baba to make the store accept returns, and as everyone expected Baba blessed me to return the items without any hassle. Thank You so much, Baba. As You know I am requesting one more thing which You already know and please give that my dear, Father.
Ananthkoti Bramhanda Nayaka Rajadhiraja Yogi Raja Parabhrama Shri Sainath Maharaj Ki Jai. 
Thanks Sai Baba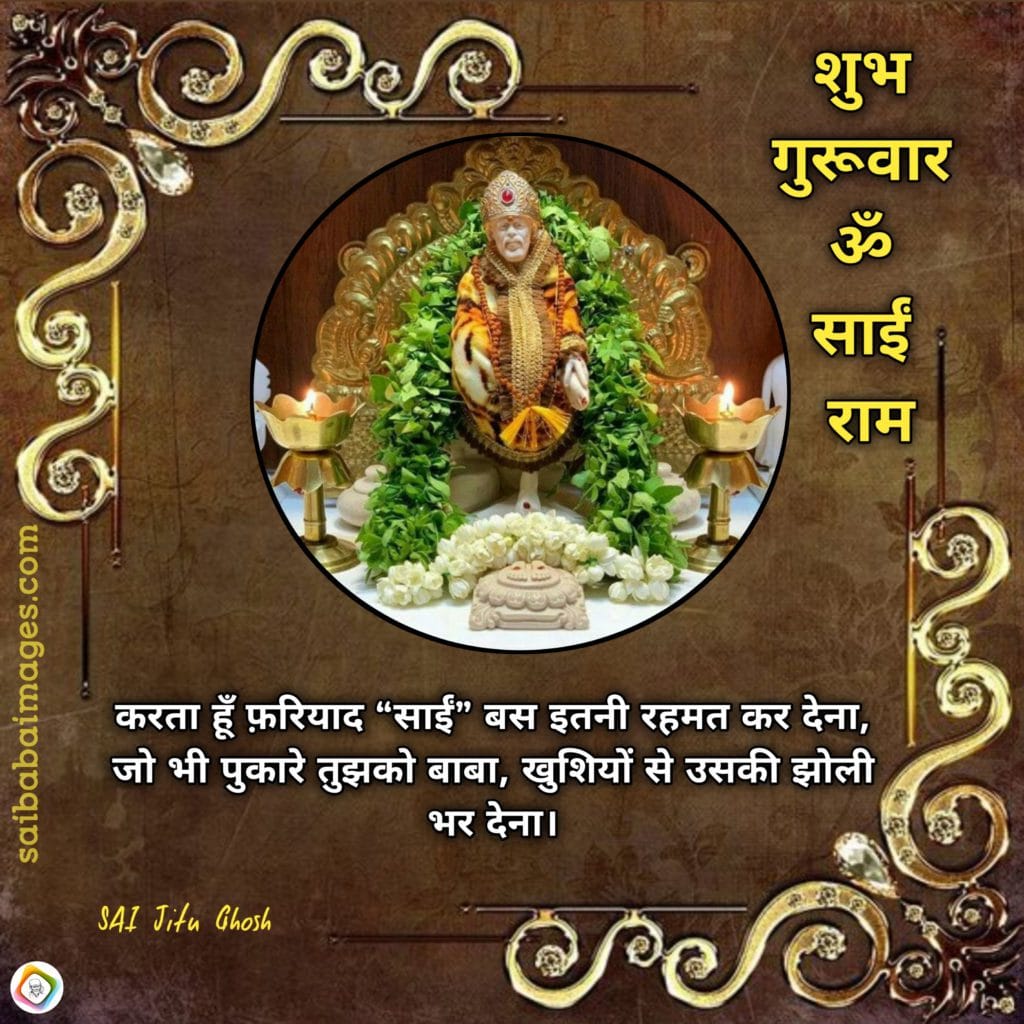 Anonymous Shirdi Sai Devotee from Malaysia says: Om Sairam! Thanks to everyone who's maintaining this wonderful experience platform.

Regarding my experiences, I was praying to Baba to complete an important test at work. By Baba's grace, I was able to get the work done without any delays.

One critical issue arose and we were able to complete it last week. It is all due to Baba's blessings.

You know my prayers, Baba. Please bless me as always. My meeting with my super boss has to go well. Thanks, Baba.
Sai Baba Listened To Tiny Prayers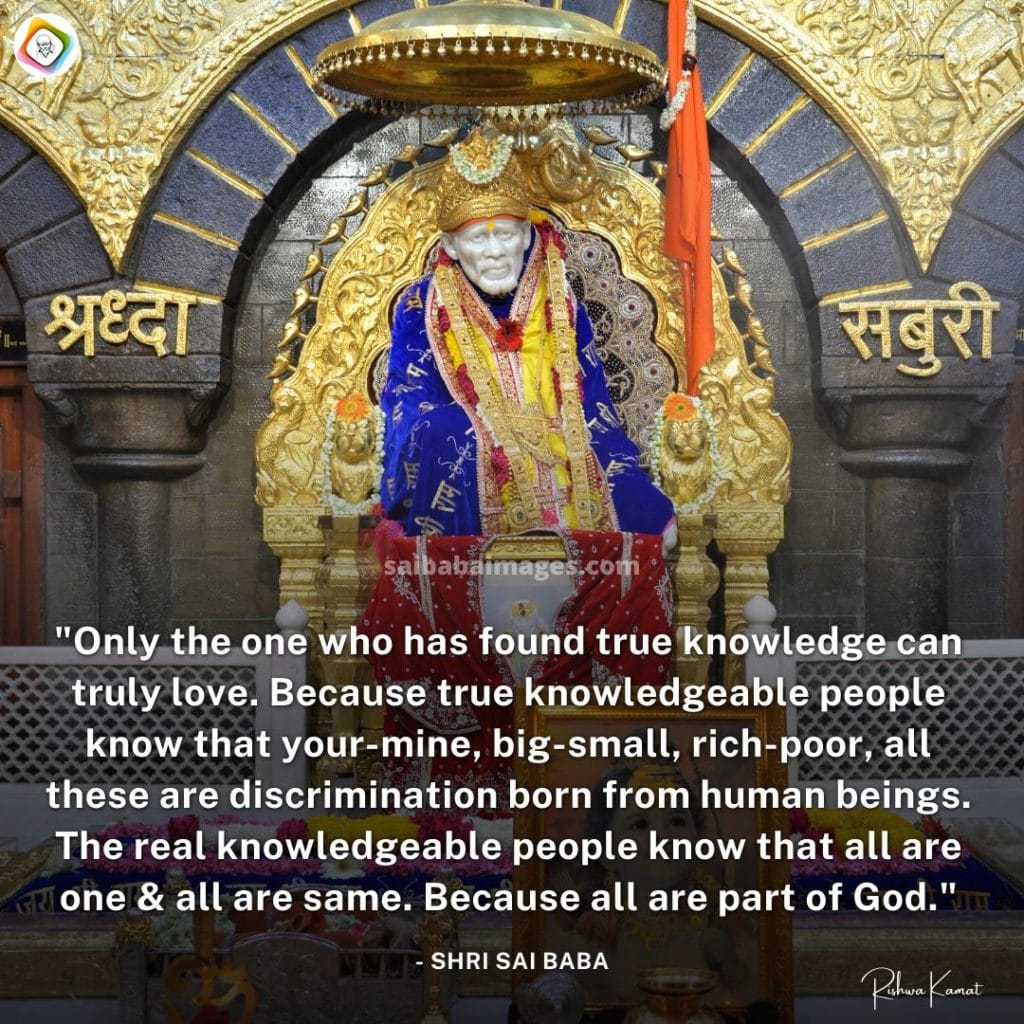 Anonymous Shirdi Sai Devotee from India says: I have been a small Sai devotee for 15 years. Thank you Hetalji mam. I end my day by reading at least one experience. I wrote several times about my sister who is a little abnormal. So whenever she becomes abnormal, I hold Sai's feet tightly (mentally). My relatives are bad and they won't help her in getting married. Hence I asked Baba to bless my sister to get married soon.
Baba, please don't leave me. Please bless my two kids, my mother, sister, and brother.
Sai Baba Is Saviour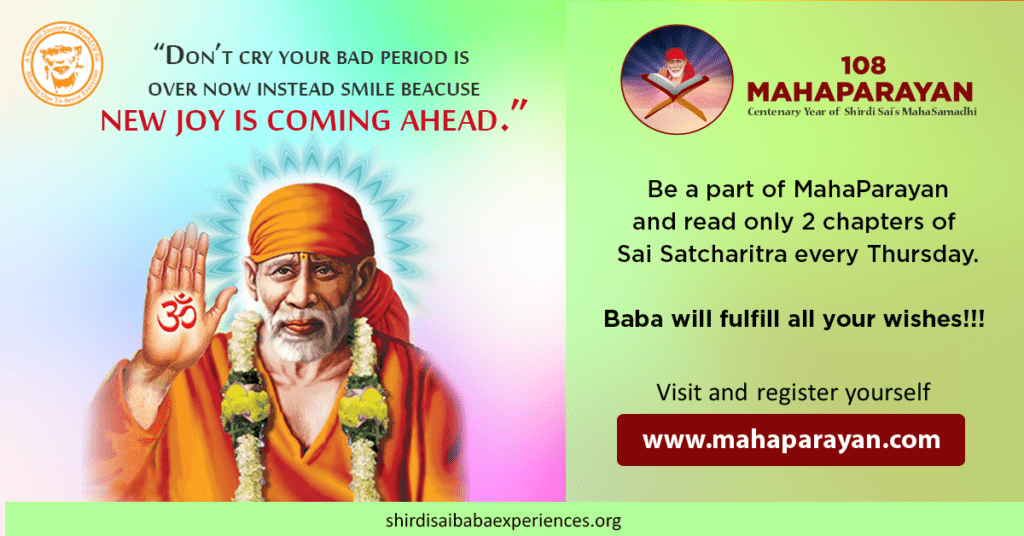 Anonymous Shirdi Sai Devotee from USA says: Om Sairam, we are small devotees of Baba. Without Baba we are nothing. Thank You to the whole team for maintaining this divine platform. My son was not feeling well and had a continuous cough which was literally nonstop. He couldn't sleep at night as well and be suffering a lot. My husband and I prayed fervently to Baba to stop this suffering and we planned a trip. I applied Udi and gave him some Udi to eat. We felt better throughout the trip. Thank You, Baba.
---
More from SaiYugNetwork.com
© Shirdi Sai Baba Devotees.com – Member of SaiYugNetwork.com