Sai Baba Experience Related To Job
Anonymous Shirdi Sai Devotee from India says: I work in the IT field and I am from India. First of all, I would like to thank Baba for accepting me as His child. Also, I am seeking His blessings and writing about this experience. I also thank the team who is maintaining this blog and uniting all Sai's children to remember Him always.

I apologize if the post is long but wanted to share this experience as it might help someone not to make a decision hastily.

Coming to my experience, I work in the IT field and was searching for a job. By Sai Baba's grace got two opportunities. Since I didn't know which company to join I prayed to Baba and asked for His suggestion through chits (which I have never done before). Based on His suggestion I joined the company after a few days. Got to know that I am allocated under an arrogant manager and the project was also not related to my skill and it wouldn't help my career. So I dropped an email asking them to allocate me to a project which would match my skills but I didn't receive any reply for 10 days. Since this organization was vast I wasn't aware to contact HR for help. In the meantime, I thought nobody will help and dropped an email to another company recruiter to check if the position they offered was still open and they replied within a few hours that they were happy to issue the same offer and could enroll me in their organization. I was happy and started the joining process the very next day (I took this decision in hurry without seeking Baba's blessings).

I had received the laptop through courier from the first organization and didn't open the box. As I didn't like the project, I wanted to return it so that there won't be an issue as it was their asset. This was a big headache due to the pandemic that I couldn't return to the address from which I had received, thinking what if they didn't accept as I didn't resign from the organization in an official way. I couldn't even return it by reaching the location physically as I didn't have an ID card and there were other reasons for which they may not accept the laptop. I prayed to dear Baba to help me in this regard. Then finally I dropped an email to the person who had issued the laptop and he responded by Baba's grace. He sent a person to collect the laptop. I left the company unofficially, which I shouldn't have done. I regret this decision which I took in a hurry because even the work which I am doing in my current organization is not good and I blame myself for taking this decision hastily every day.
I am praying Baba will bless me with a good job that will help to grow in my career. I hope Baba will bless me and guide me to be a good person and make the right decisions.
Baba, please forgive me for all the mistakes I made in my life and bless me not to commit them again.
Prayers To Sai Baba Never Go Unanswered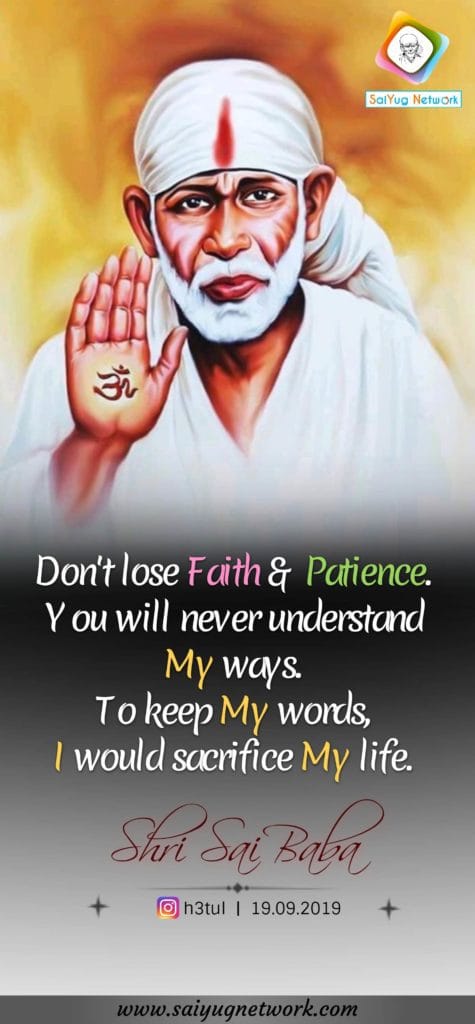 Anonymous Shirdi Sai Devotee from India says: Thank you team for this blog as you are helping us to share Sai leelas.
Baba is the wire puller of the universe and He proves it again every time in my life. Yesterday (11.01.22) my mom fell sick due to food poisoning and some infection. In addition to this, it was the last day of my grandmother's ceremonies. Me being in a different city prayed to our Sai to cure my mom as the doctor's diagnosis did not work. With Baba's grace today another doctor was consulted who prescribed injections and she is feeling better. Koti pranams Sai for saving her in these times and also safely bringing me to my home. 
Please Sai extend the work from home from native for one more month so that I need not travel during these tough times to my office in a different city.
Sai Baba, We Love You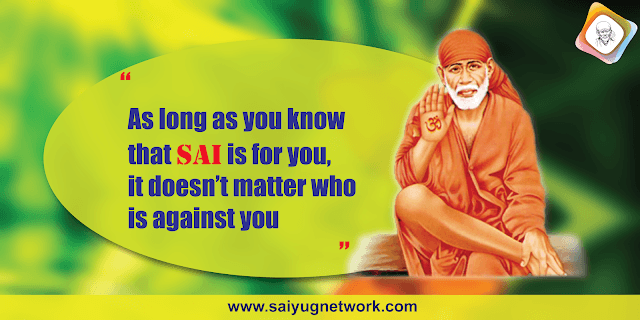 Anonymous Shirdi Sai Devotee from the US says: I am someone under Baba's feet. Om Sairam! I am small dust under Baba's feet and I bow my head on His feet that He keeps me always near Him, for He is my love and life. 
Recently I had a sore throat and the doctor advised me to take the Covid test. I took the test and it came back negative. But then there was a twist. A few days later my husband tested positive and the next day my eight-month-old son, who is Baba's blessing, and I too tested positive. I got so scared thinking about how such a small baby would handle Covid. But why fear when Baba is here? By His abundant grace, we all are recovering. 
Baba, as Shama said, "You raise a storm, You see how strongly we hold Your feet, and then You lift us so carefully that we see that even the pain was a blessing." Baba, be with us always. You know what we need but more importantly, You know what is good for us and when. Hold our hands, Baba. And make us drench You in our love. Om Sairam!
Sai Baba – The Saviour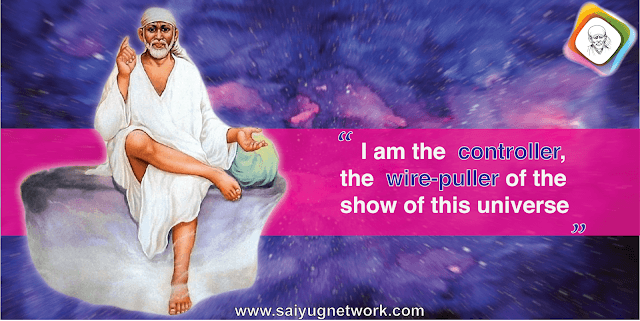 Anonymous Shirdi Sai Devotee from India says: Hello to all Sai devotees, I am from India. First of all, thank you Hetalji for creating such a wonderful platform to share Sai's experiences. 
Coming to my experience, I am Shirdi Sai Baba's devotee for a very long time and have lots of experiences of Him in day-to-day life but the recent one is that in this Covid situation all of my family members were showing mild symptoms of infection. So we had done our tests and unfortunately half of the family members were positive for Covid.
Our concern is about my grandmother as she is 85 years old and we had to admit her to the hospital. Also, my father who is also a strong devotee of Sai Baba was showing some mild symptoms. So I prayed to our Sai Baba to please cure my father and grandmother soon and if they were cured by this Thursday then I would post my experience here. As promised today I am posting my experience here as my grandmother is stable now and my father and my mother are also negative for Covid. Thank You, Sai. Thank You for Your blessings. Please save this world from Covid. Thank You, Sai. Jay Sai. 
Sai Baba Made Husband Call His Wife Back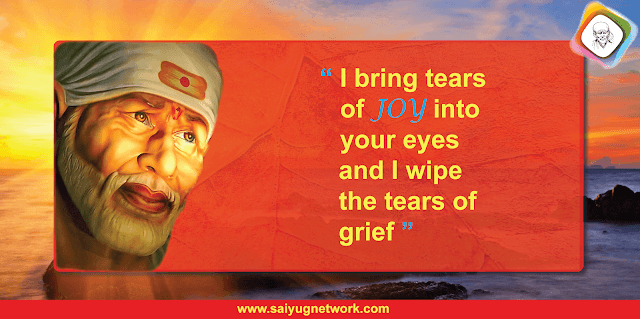 Anonymous Shirdi Sai Devotee from India says: I am blessed to be a devotee of Baba. This experience is regarding my anxious mind thinking thousands of negative thoughts when my husband didn't pick up my phone. Then I calmed my mind and put it at Baba's feet and prayed to Baba that if my husband called me immediately then I would share my experience. Immediately in a fraction of a second, my husband called me back. I was worried as my husband was taking the vaccine and was not picking up my call. I tried many times. Sainath helped me by making my husband call me back immediately. Thank You, Baba.
Sai Baba Kripa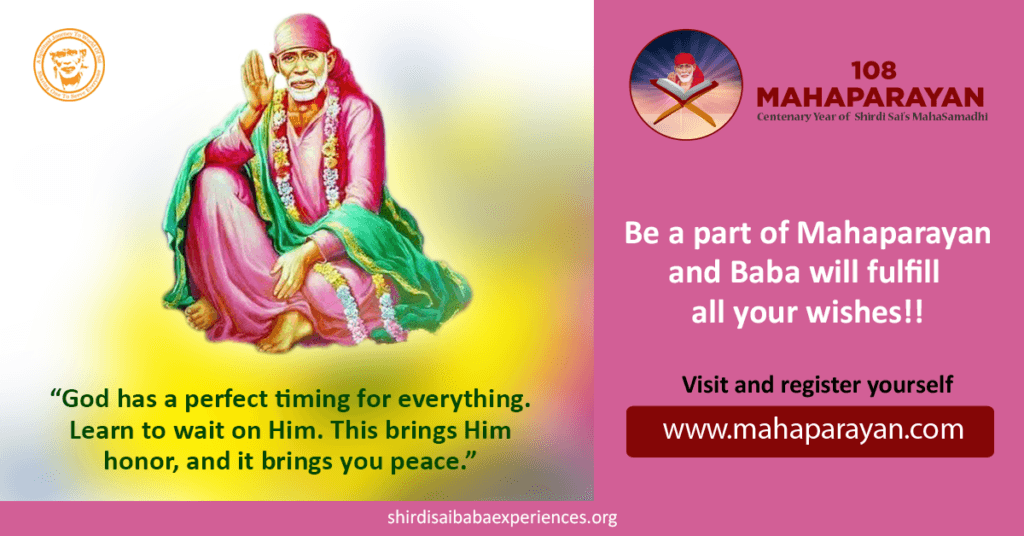 Anonymous Shirdi Sai Devotee from India says: I am from Haryana. With Baba's blessings, my son has started walking and talking. My nephew arrived safely. My parents are fine. 
Sai please help me to get out of this place. Give me a successful and peaceful life. Take care of my family. Om Sai Ram! 
---
More from SaiYugNetwork.com
© Shirdi Sai Baba Devotees.com – Member of SaiYugNetwork.com