Sai Baba's Blessings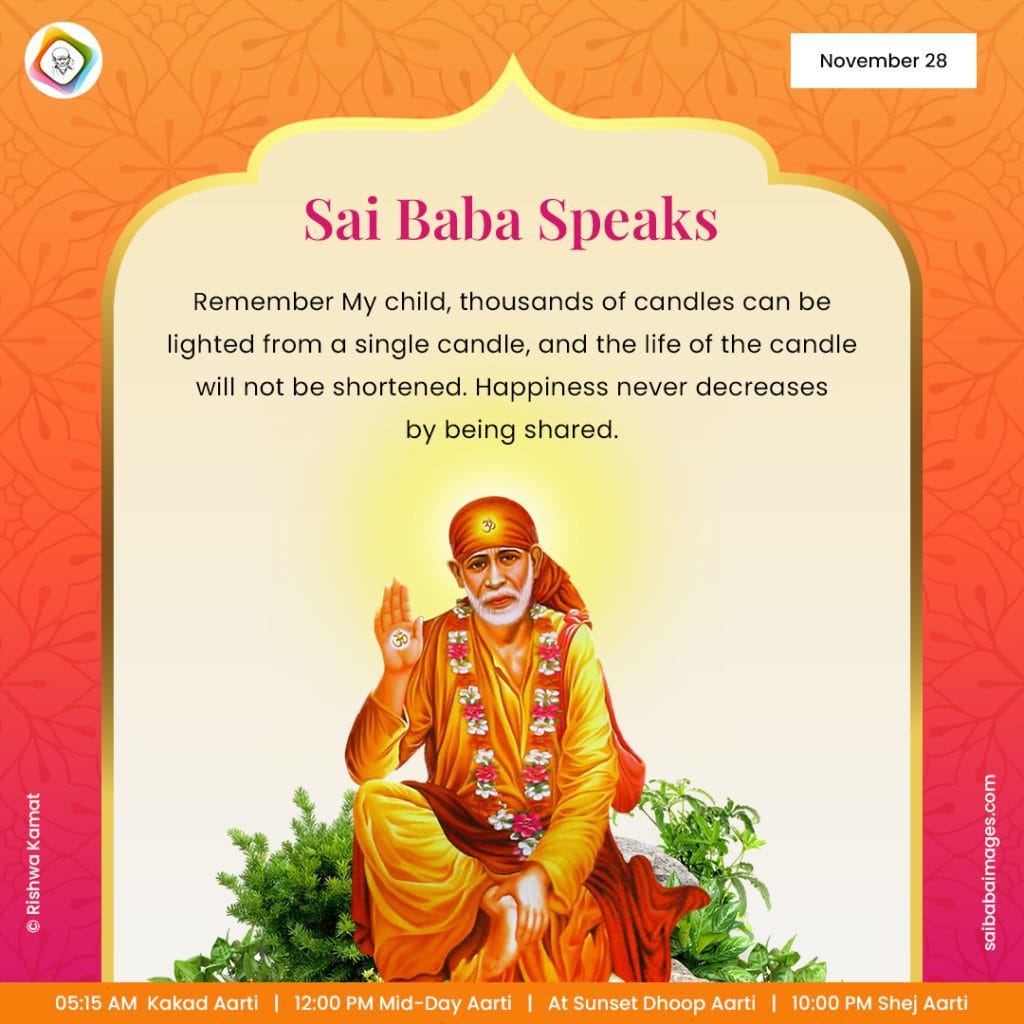 Anonymous Shirdi Sai Devotee from India says:  Om Sairam. Hello everyone. I am a very small devotee of Sai Baba from Rajasthan, Ajmer. 
Before sharing my experiences I want to thank Hetalji for giving us this platform on which we share our experiences. Secondly, I am heartily very sorry to Baba for the late posting. I am not a good child of Baba. Please pardon me. There are many experiences that we go through in our life and getting attached to Baba. Baba loves His every child and blesses them too. 
My first experience is related to my father's health. At the time of the Holi festival, he was feeling pain in his tooth due to which he was unable to eat food. I was worried. I prayed to Baba to please cure my father's pain and that I would post my experience. Please Baba help me. He showed His mercy on me and vanished his pain. Thanks Baba.
The second experience is related to my mother's health. Many times she got ill due to various problems. Only Baba saved my mother.
The third experience is related to me as I wear Sai Baba's pendant on my neck. One day I forgot it by putting it somewhere. By taking Baba's name, I found it immediately. Many times I used to forget and every time my Baba helped me.
The fourth experience is related to travel. Our whole family was going to Agra to attend a function. We always go in my brother's friend's car, but this time we were not getting it. I wholeheartedly prayed Baba to arrange his car. Baba helped us miraculously. By Baba's blessing, the trip was good.
The fifth experience is related to my nephew's dance competition. With Baba's blessings, he came first in the competition. 
The sixth experience is related to my nephew's exam result. With Baba's blessings, they both got good ranks in the exam. 
Baba, please I am very sorry for the late posting, pardon me. I beg You to please be with my family and bless them. Om Sairam
Sai Baba Blessed With A New Job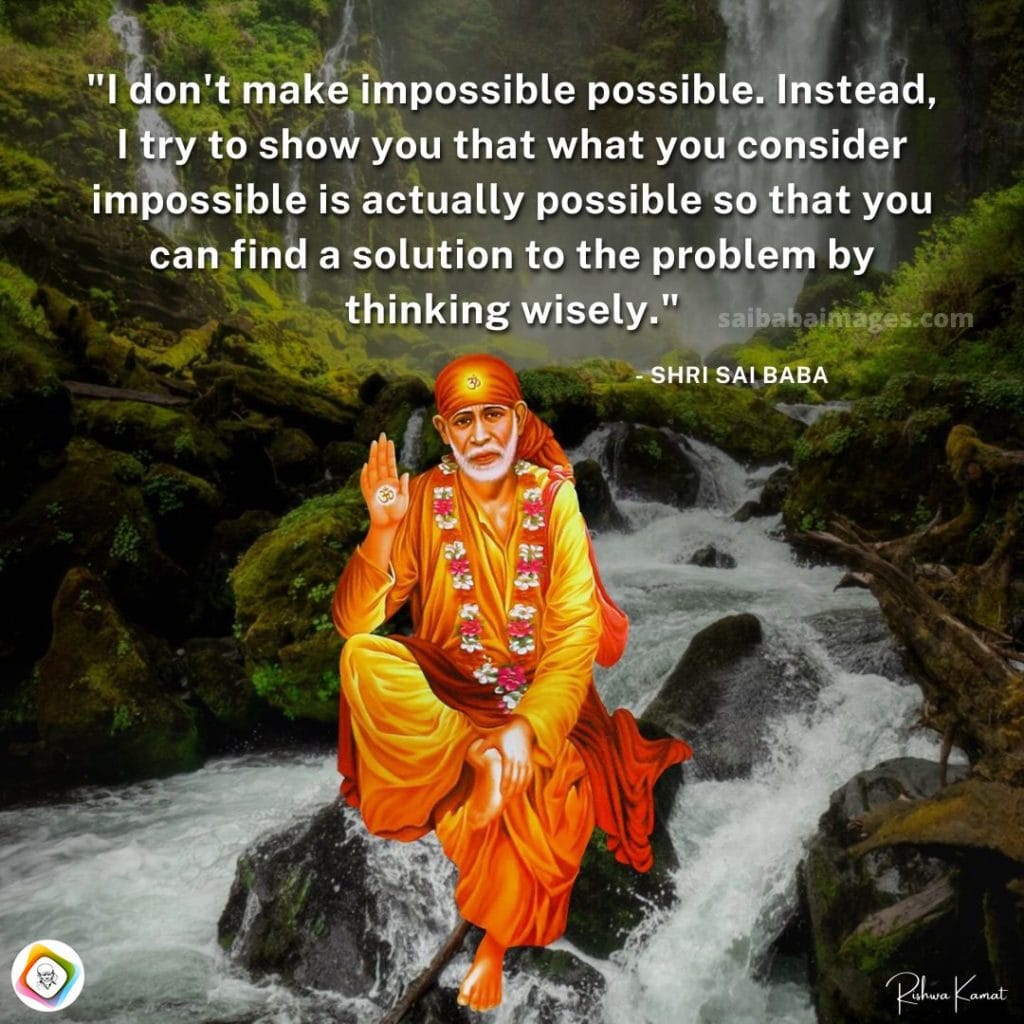 Anonymous Shirdi Sai Devotee from India says: Hi, I'm from Hyderabad. I knew Sai from my childhood as my parents are extreme devotees of Baba. We visit Shirdi every year and I feel very lucky that Sai is calling us to Shirdi every year. I'm experiencing Baba's miracles for many years but this experience I thought of sharing this with everyone!
Experience: I was working in an organization for almost four years. I felt I was not appreciated for the work I do and whenever I question the management regarding the hike or promotion, they used to give me some random silly reasons and would give the feedback that my work is so good and I was hard working.
The working environment is discouraging so, I decided to shift the job and started looking for new opportunities starting in Feb 2020. But due to Covid, though I gave interviews and went till the last round, I couldn't get the offer at the last minute. I always had faith in Baba and waited with patience.
Finally, in Jan 2021, I got a new job and I joined the new job on 5th March 2021 after serving a notice period. I always believed that Baba gives me the Best in both my personal and professional life. 
I'm praying to Sai for the career of my Husband as well and I know Baba will give us the Best. I'll share my experience once this wish also is fulfilled by Baba.
My message to all Sai Devotees: Though you can't see the blessings of Sai immediately, always remember that Sai will give us what is actually good for us.
Wait with Faith and Patience!
Sai was with our family from my childhood and I believe he will be with us until my last breath!
Om Sai..Shri Sai..Jai Jai Sai…
Om Vighna Vinashaya Sai Nathaya Namah!!!
Regards,
Kavya
Sai Baba Helped Devotee To Find Debit Card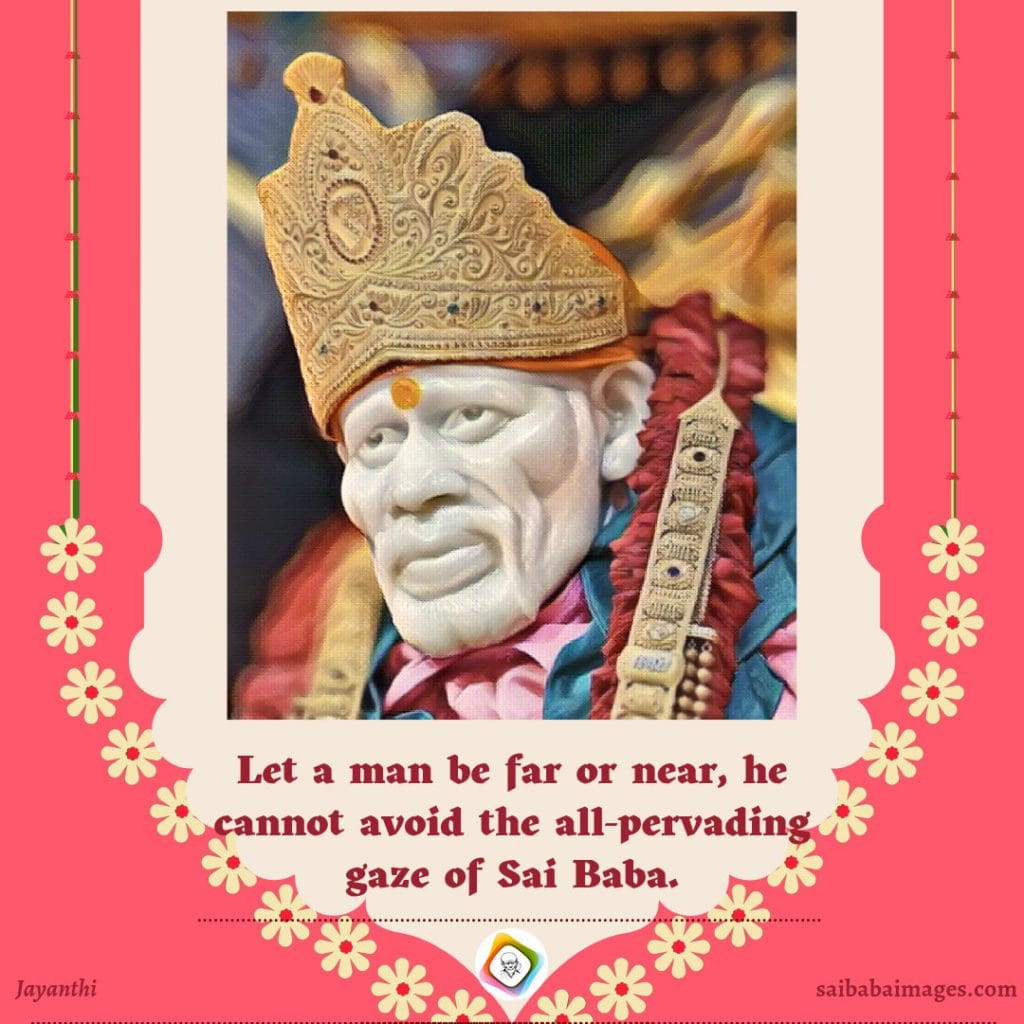 Anonymous Shirdi Sai Devotee from Germany says: Pranaams to the admin team and to dear devotees.

Today I went shopping. I used my debit card and kept it in my back pocket. While keeping the card in the pocket, my instinct said that it may fall down while taking out the mobile as I also keep my mobile in the same pocket but I was too lazy to remove my purse and put the card inside. Also, there was another shop which was just beside this previous shop from which I had to shop for a few things.
After going to the next shop, I shopped for a few items and came to the cashier, and stood in the queue. I looked for my card but I couldn't find it. I really got scared and tried to recollect immediately where I had used the phone. I prayed to Sai that I should find my card and vowed that I shall post the experience for the blog. I went downstairs (where I had taken out the phone). With our Sai's kind grace, the card was lying there on the floor. I felt very much grateful and thankful to our Sai for blessing me to find the card immediately. It is a debit card and it doesn't even need OTP to use. Also losing a card is a big headache as there is a big process to block it and get a new one again. Thank You so much, Baba. Raajaadhi Raaja Yogi Raaja Parabramha Sri Satchinandha Sathguru Sainath Maharaj ki Jai!
Sai Baba Answered Devotee's Prayers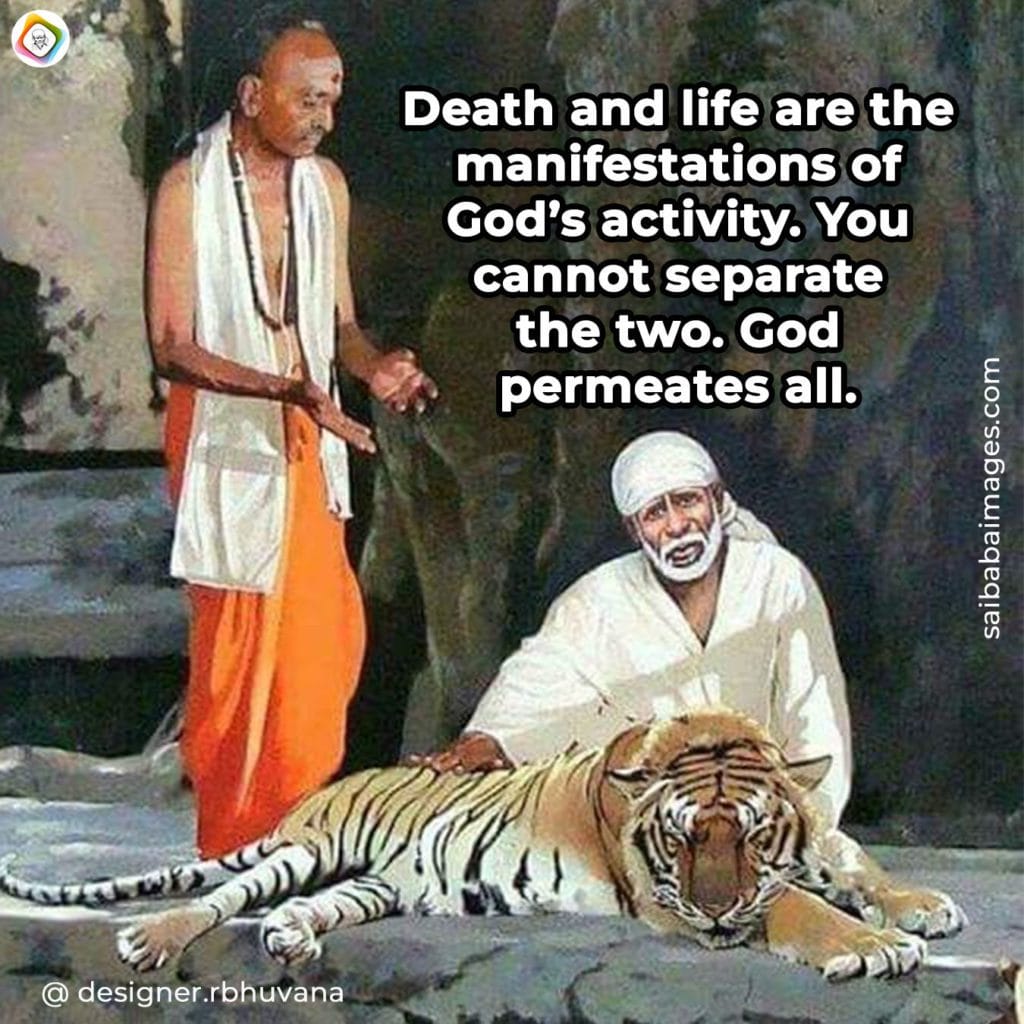 Anonymous Shirdi Sai Devotee from India says: I have been a small Sai devotee of Baba for more than a decade. Firstly, I am thankful from the bottom of my heart for this beautiful platform and Hetalji mam and team who are maintaining this platform.
After my father's demise, my anxiety has increased many folds. So I am always praying to God for help and taking several vows to overcome all the obstacles. I don't know how to pen down what I feel. I am thinking that I am the only person suffering from such anxiety and negative thoughts as well. 
I had prayed to Baba to fulfill one of my wishes. He fulfilled, hence posting as promised. Please remove my anxiety, Baba, and give me faith and confidence which I am not getting.

Please bless my mom's health and longevity and also my brother's longevity, and my sister's marriage, health, and longevity too. Please take care of my two little kids' health and longevity and my husband's too.

Om Sai Rakshak Sharanam Deva, Om Sai Rakshak Sharanam Deva, Om Sai Rakshak Sharanam Deva, Om Sai Rakshak Sharanam Deva, Om Sai Rakshak Sharanam Deva…!
Devotee's Kid's Health Improved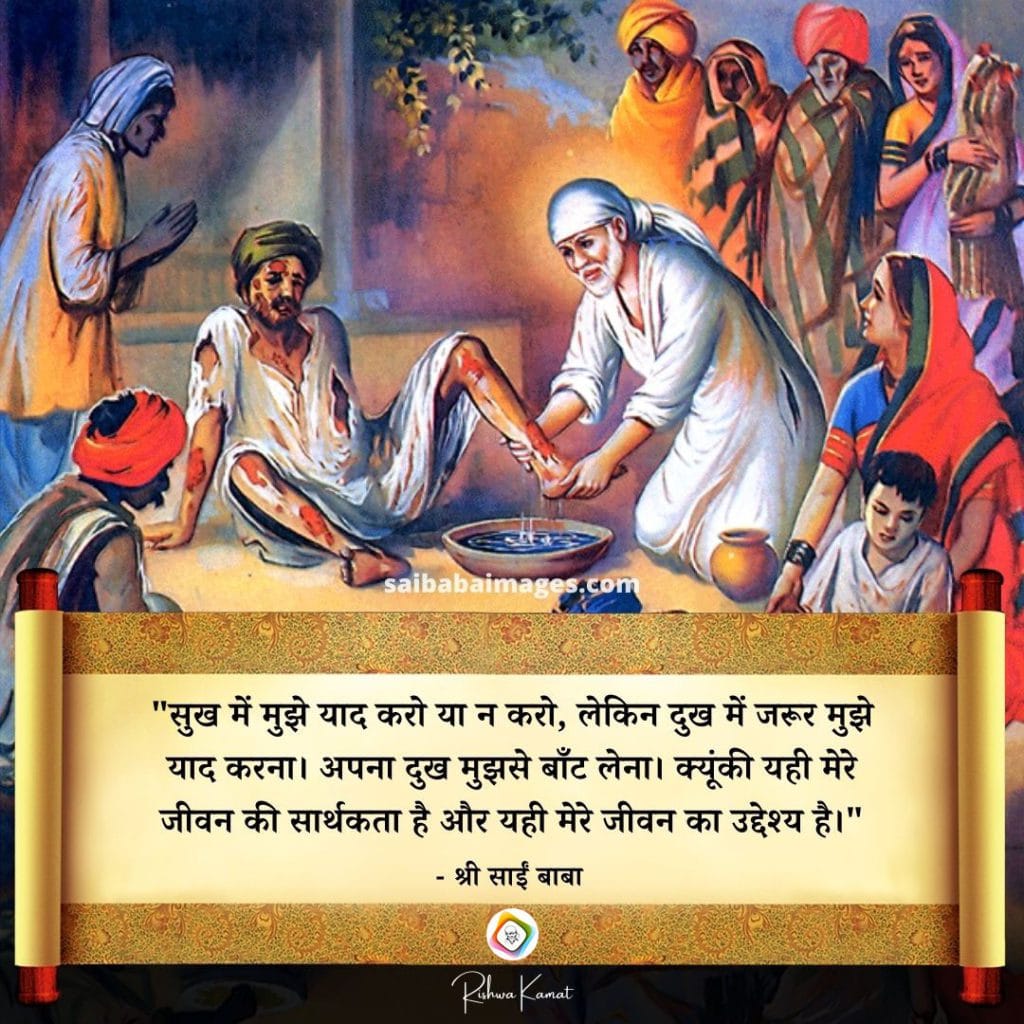 Anonymous Shirdi Sai Devotee from USA says: I live in the US with my spouse and kid.
Two weeks ago, my son fell sick and despite going to several doctors, we were not getting any solution. The blood report was positive and we were scared. I prayed to Baba that the appointment should go well and that I would post on the site. By Baba's grace, the doctor said everything was fine with my kid and we were very relieved. Thank You, Baba. Sadguru Sainath Maharaj Ki Jai.
Sai Baba Always Helps Devotees
Anonymous Shirdi Sai Devotee from India says: Om Sairam! I am a small devotee of Baba. My son was very ill for three days. He was getting a cold, cough, and vomiting. Then he also got constipated due to which he was very stressed. Then I prayed to Baba and his stomach was cleared.
Thank you very much, Baba. I love You so much. Without You, I cannot move a single step. Om Sai Ram!
---
More from SaiYugNetwork.com
© Shirdi Sai Baba Devotees.com – Member of SaiYugNetwork.com