The Blessing Hands Of Sai Baba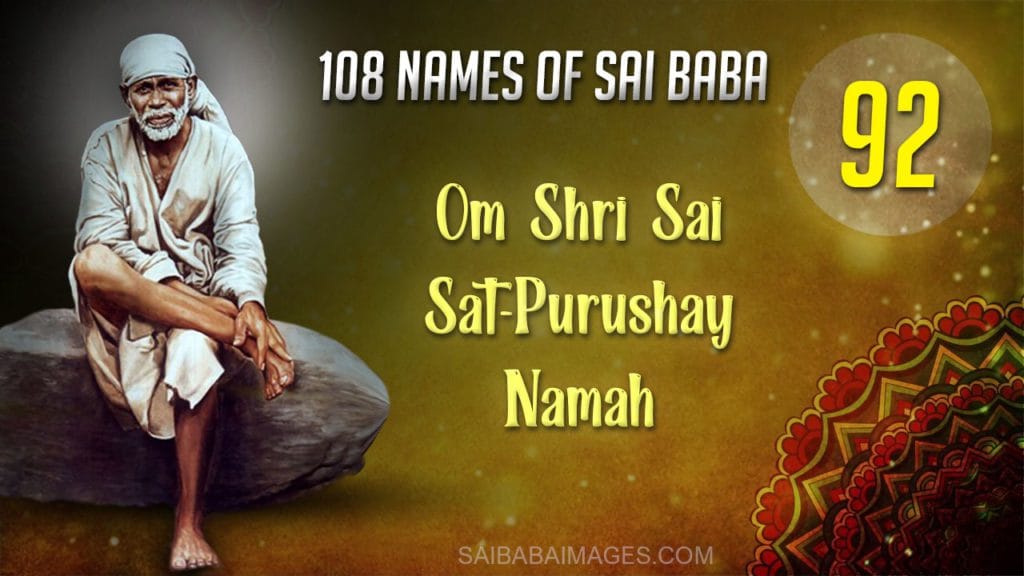 Anonymous Shirdi Sai Devotee from India says: I am an anonymous devotee of Sai Baba from India and thank you to all who are maintaining this blog. This was to be written before. Sorry Baba, for my laziness in posting.
Experience 1: Baba, You know nowadays I am so bad at studies. I wasn't like this. I used to be a good student and kind of a very good scoring student but suddenly everything changed. I am not able to focus on my studies and my parents are keeping high expectations from me. They are feeling so bad about my performance and my mom even cried a lot because I got very few marks. In a lockdown, I was not able to listen to classes and was neglected. Now I don't have any basics. I am so worried. Baba, placements are started and who will teach me the basics? In every lab session, I fear due to lecturers. This Wednesday one sir just sarcastically scolded in front of other students and I know it was not his fault but it hurts a lot, Baba. I cried a lot at night. I promised You to write this experience if the situation came in control and He just calmed down. Baba made me study the concepts well and teach me the basics so once again I will write my experiences on this blog. Please, Baba.
Experience 2: I took a needle from one of my friends and due to its small size it got misplaced. I searched everywhere and prayed Baba to post this Leela if I got the needle but I couldn't get it. So I thought about giving her a new one and kept quiet. But after some days she found it on the chair. Thank You Baba for finding the needle.
Experience 3: I prayed to Baba that my lecturer should not ask me questions and they didn't ask me. Some days back my marks went to my parents' mobile and they were sad. I was afraid to call them and feared the consequences but Baba handled it carefully. Baba, my intention is never to hurt them but somehow I am not able to. I am just leaving this to Your feet. You know and whatever You want me to do is Your decision and I obey You. Bow to Shri Sai peace to be all. Om Rajadhiraj Yogiraj Parabrahma Shri Satchidananda Sadguru Sainath Maharaj ki Jai. Om Sai Ram. Om Sai Rakshak Sharanam Deva. Om Shirdi Vasaya Vidhmaye Satchidananda Dhimayi Thanno Sai Prachodayat. Om Sai Ram.
Sai Baba Blessings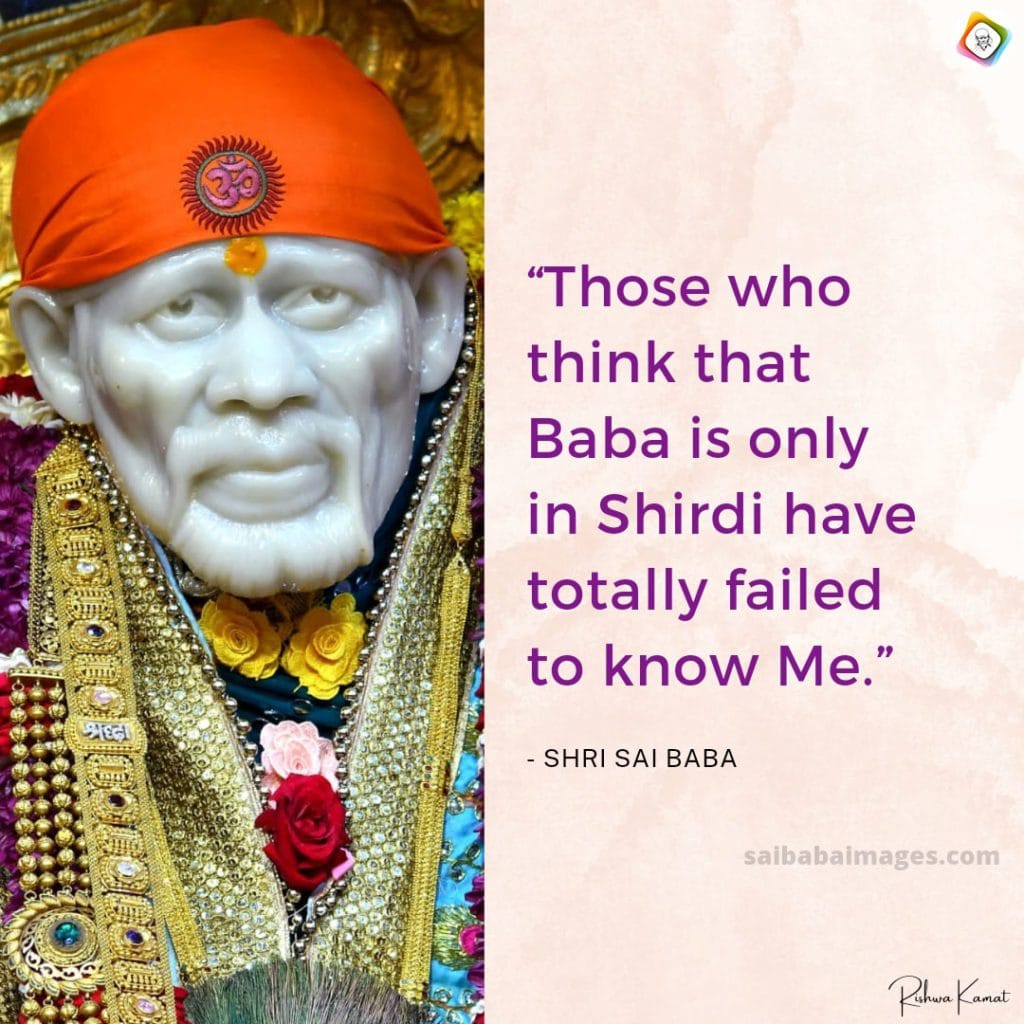 Anonymous Shirdi Sai Devotee from USA says: Hello All, Thanks to Hetal mam and team and all for this blog. Please keep me anonymous.
Recently I was making my favorite sweet but once I put the first batch in oil it opened up and got mixed with oil. I prayed to Baba to help me and by His grace, I got the idea to add more flour as the dough was a bit sticky. Then Sai Baba's grace came out well.
My brother got an offer letter from a good bank. He was looking for a job for a long time. Thanks, Baba. Please take care of him and fulfill all his wishes.
I wanted to talk about something important with my husband but somehow I did not know how to put it across. By Baba's grace I spoke with him. Baba, please help my husband to make a good decision that is good for everyone. Please bless me with a job, Baba. I always feel that I am useless.

Please bless everyone with good health. Bless me to lead a life as You like.

Om Sai
Om Sai
Om Sai
Sai Baba Is Our Saviour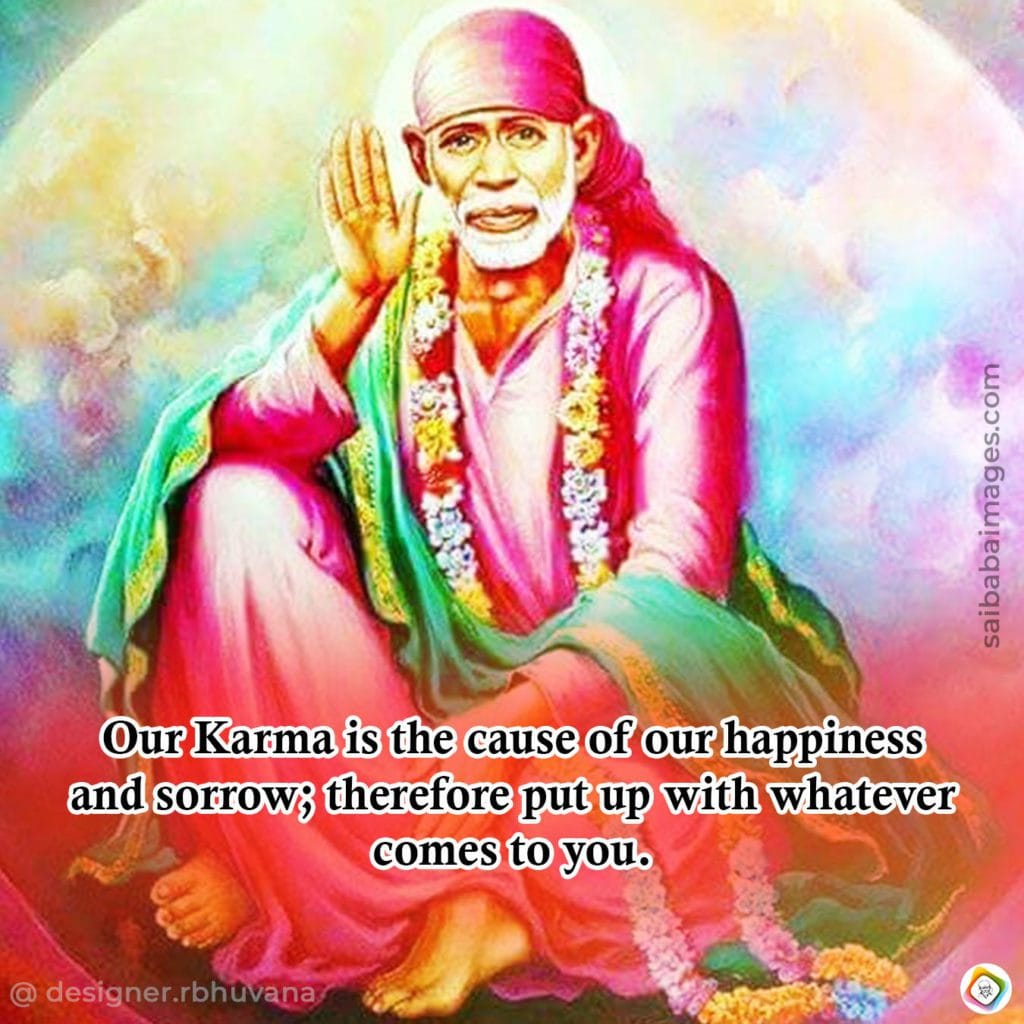 Anonymous Shirdi Sai Devotee from USA says: Om Sairam! I am one of the sparrows that Baba has pulled towards Him.
He humbly pulled me towards Him and Baba has been showering His blessings on us throughout our life. Baba also pulled my husband towards Him and now he too has become a sincere devotee of Baba. Thanks a lot, Baba for everything.
Kudos, to the people maintaining this blog. You all are blessed ones and may Baba continue showering His blessings on you all.
I am part of the Global Mahaparayan group because of His blessings. Whenever I feel low I read the miracles of Baba on this site and I get more energy and peace.
Thank You, Baba. My PERM got filed today as well as my husband's GC process started after a long wait. We went on a trip for the long weekend. After the trip, I and my son developed a severe cough, which made our nights sleepless. I took Baba's Udi and mixed it in water, gave it to my son, and drank it myself as well. We both are feeling much better now. Please forgive any mistakes that we have made, Baba. Thank You, Baba. Please bless all Your devotees. Om Sai Namo Namah, Sri Sai Namo Namah, Jai Jai Sai Namo Namah.
Sai Appa Always Answers Prayers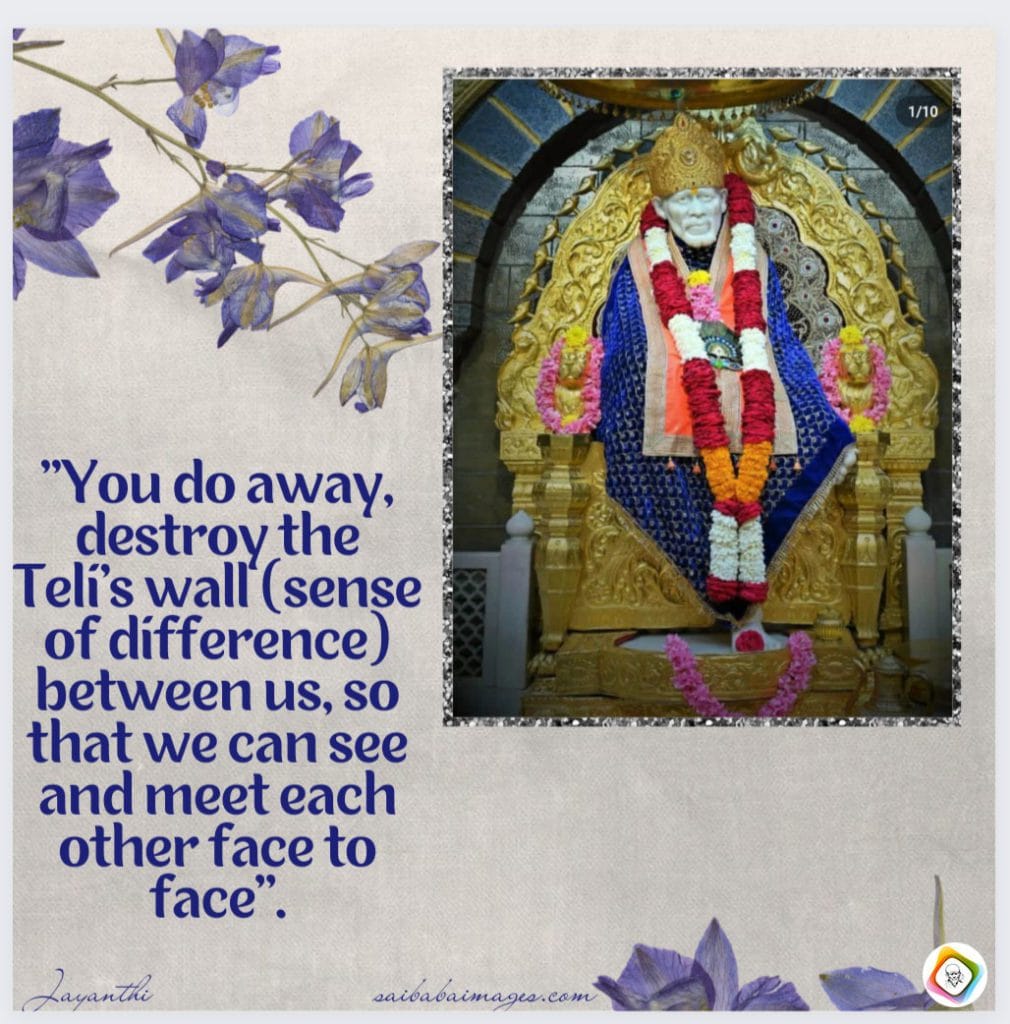 Anonymous Shirdi Sai Devotee from India says: I am a small drop in the ocean of Sai devotees. Thank you team for this wonderful platform. I would like to post two experiences that happened on the same day.
First one: A day before yesterday my daughter who is in the hostel said that she had a severe stomach ache and the doctor suggested that she might have stones but suggested waiting for two days. By Appa's blessings, my daughter was alright in the evening. Thank You, Sai Appa.
The second one: A day before yesterday night I had a gastric problem. I could not breathe. I was not comfortable and started vomiting. So I prayed to Sai Appa that I should be ok and if so then I would post my experience. By Appa's grace, all was well. Thank You.
Deva, You are always there whenever Your children need You. Appa, You know what is running in my mind. Please fulfill the wish. Kindly bless me, my family, and Your children. Om Sai Shri Sai Jai Jai Jai Sai.
Gratitude To Sai Baba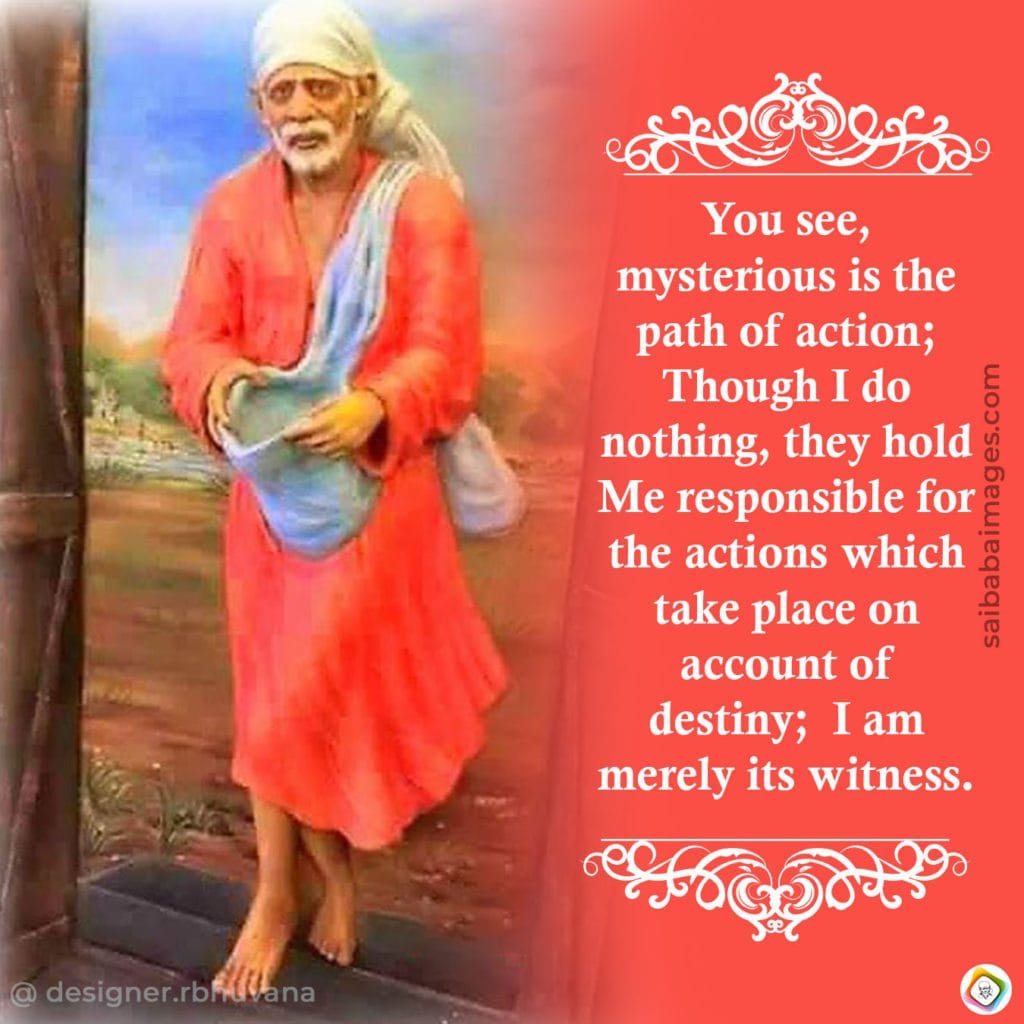 Anonymous Shirdi Sai Devotee from India says: I am from India. Om Sai Ram! Thanks to the entire team for maintaining this wonderful platform.
It was the last date to update KYC documents for the field and it was not getting done. So I prayed to Baba to help me successfully upload the documents and promised to post them here. At 11.30 PM the documents got uploaded. Sorry Baba, for the delay in posting, and thanks for the third dose of COVID vaccine to the entire family.
Thank You Sai Baba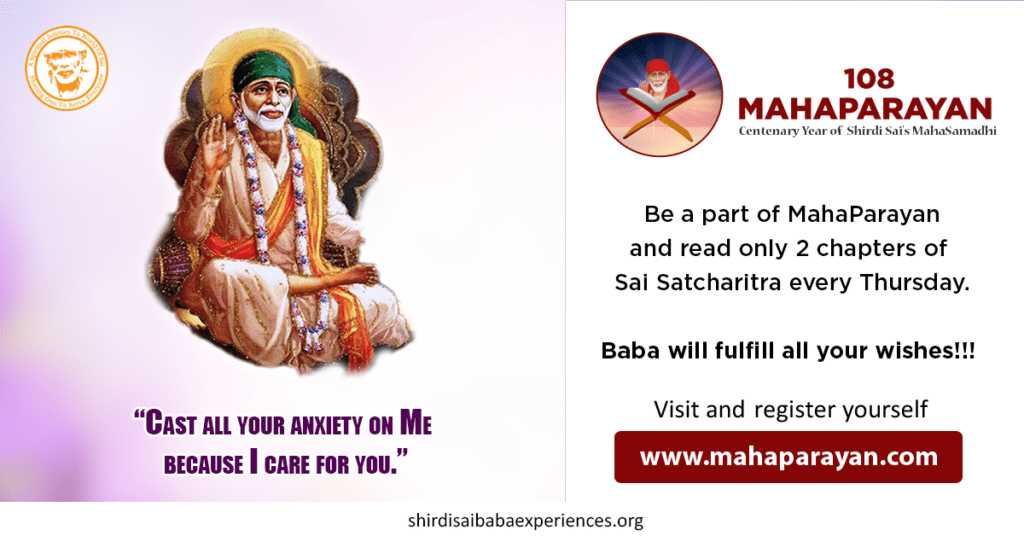 Shirdi Sai Devotee Meghna Sai from India says: Om Sai Ram! Thanks to the team. Last night my son had a cough. I prayed to Baba that if he slept without coughing then I would post it here. As promised I am posting it. Baba, thank You. Om Sai Ram. Om Ganeshaya Om Shakthi Kallalammathaye Adhithimappa Om Sai Ram MKDG
---
More from SaiYugNetwork.com
© Shirdi Sai Baba Devotees.com – Member of SaiYugNetwork.com