Sai Will Show The Way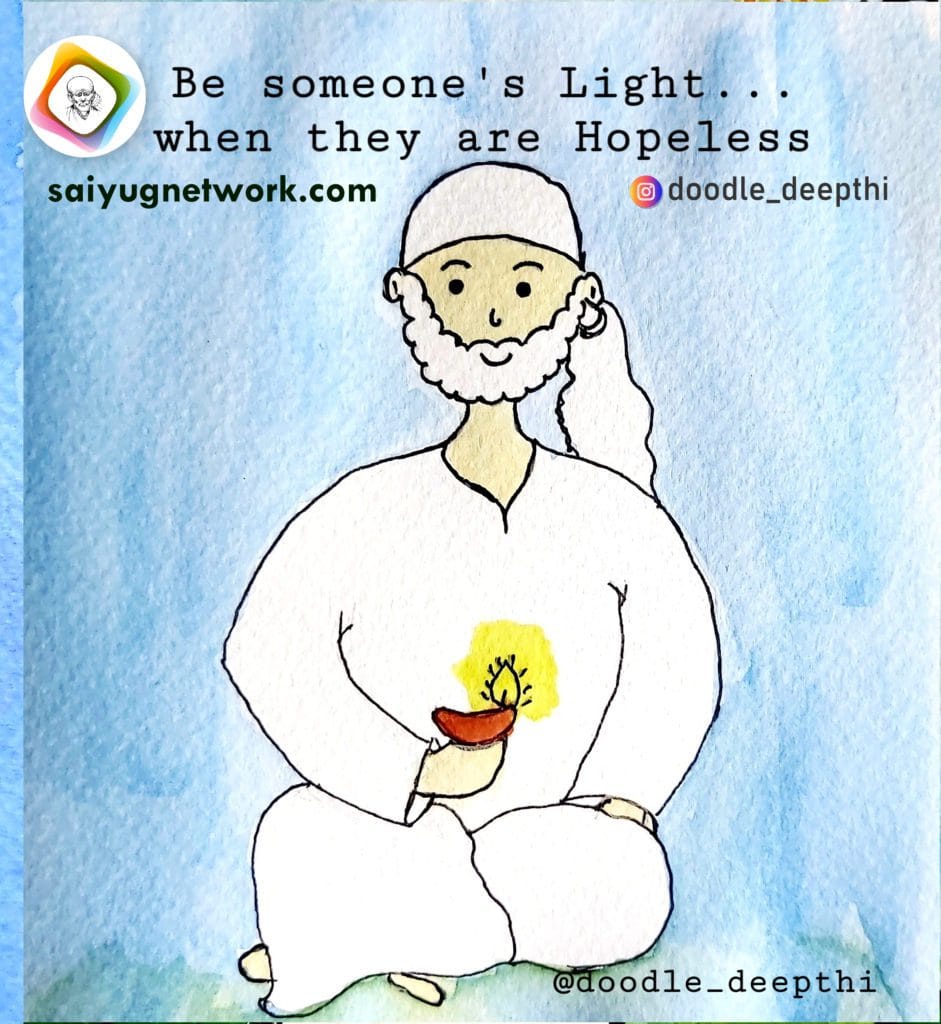 Shirdi Sai Devotee Indira from India says: My humble pranamas to the lotus feet of the "Sachitanand Sadguru Sainath Maharaj Ki Jai." I am Indira Talasila, I am a writer and social activist. I am residing in Pune, a couple of months back by coincidence I joined Mahaparayan group and at present I am doing Class Teacher seva for MP- 3168N1 Sai Sannidhi.
It was my first Thursday of my parayana and I was very excited. On the same day Baba has shown (blessed) me with two miracles. Out of which I am narrating one specific experience.
As usual it was a normal day for me and I was busy in the kitchen with my daily routine. On the other hand my husband was busy doing puja, Arti started and I joined him. I was involved in singing His glory. Suddenly I could hear some sounds as if someone was talking to me and saying "Why don't you write a book on the experiences of Mahaparayan devotees." I could very clearly hear the words repeating again and again. I was totally frozen and not knowing what was happening and who was talking to me. I was dumb stuck and not able to respond.
After a fraction of second, in return I was asking Baba, How is it possible? How can I do this? I don't have that much caliber. Inspite of asking many times I simply got only one answer you just write and everything will manifest. Don't fear when I am here. Until I responded passively I was continuously hearing His voice. It was really such an awesome moment for me. Soon I will be starting to implement His instructions under His guidance. From that day onwards every Thursday Baba is blessing me with many surprises and experiences which I will be sharing next time.
Dear Devotees, what I understood from my experience is, whoever is a part of this Mahaparayan group is specially blessed and their prayers will certainly be answered, we have to wait patiently until our turn comes and have faith. Trust in Him. Om Sri Sairam.
Baba Blessed With An Unexpected Job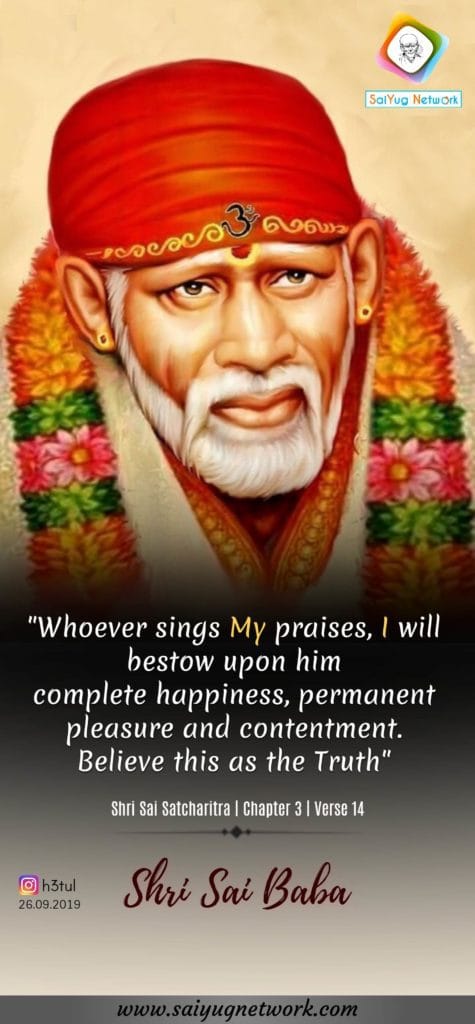 Anonymous Shirdi Sai Devotee from India says: Please keep me as Anonymous. Om Sairam to all my beloved Baba devotees. I am very lucky to be a part of the Mahaparayan group and am very thankful to Poojaji and her team members who initiated this holy Global Mahaparayan. Before narrating my experience I would like to thank my best friend Deepika who introduced me to the Mahaparayan group.
I have been Baba's devotee since my teenage and I believe only in Baba. He is my everything and I will ask Him even the minute things and yes He the Mother of this Universe will definitely fulfil His devotees' wishes without fail.
Coming to experience, I am a B.E graduate but I started my career in a different field which is nowhere related to software. I worked in that field for almost 10 years and I never thought to go back to my IT field as I was happy with that job and salary. I joined the Mahaparayan group in June-2020 by Baba's grace. In August-2020 I approached my cousin who was into the software field for many years and just two years back he did one course and got selected in MNC with a high package. I joined the same course which was there for four months and I successfully completed the course and started attending the interviews. In just 17 days I got a job in a very big software company with a highly paid package.
As mentioned earlier, I never thought or even dreamt of starting my career in software after 10 years of my graduation. I am very thankful to my Father (Sai Baba) for giving me this opportunity. After joining the Mahaparayan group I feel so confident, very positive and ultimately I am getting closer to my Baba everyday. Baba, please bless us and save us from all kinds of negatives. Om Namo Satchidananda Sainathaya Namaha.
Recovered From Covid With Baba's Blessings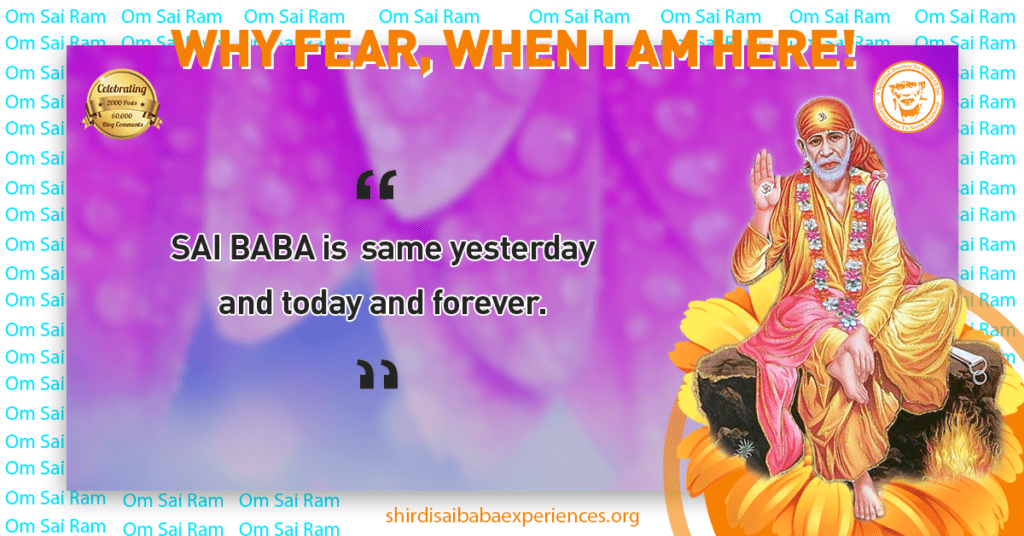 Anonymous Shirdi Sai Devotee from India says: I want to be Anonymous. I am a Shirdi Sai devotee from Bangalore. Thank you Hetalji and team for your wonderful work of maintaining this site. I am a small devotee of Sai. Already I had sent a few experiences and with Baba's blessings few had been published.
Coming to my experience, I came across a person and interacted with him for a few minutes. Later I came to know that his wife was Covid positive. Then I became worried and tense, because I had recently recovered from Covid with Baba's blessings. Then I decided to wait for five days and prayed to Sai to protect me. Also I made a vow that I will post the same in this blog. Sai protected me and I was fine after five days. Thank You very much Sai Maa for protecting me from Covid. I am posting the same.
Sai Maa please protect me and my family always. Please remove this virus from the world, protect and bless all. Om Sairam. Om Sairam.
Sai's Help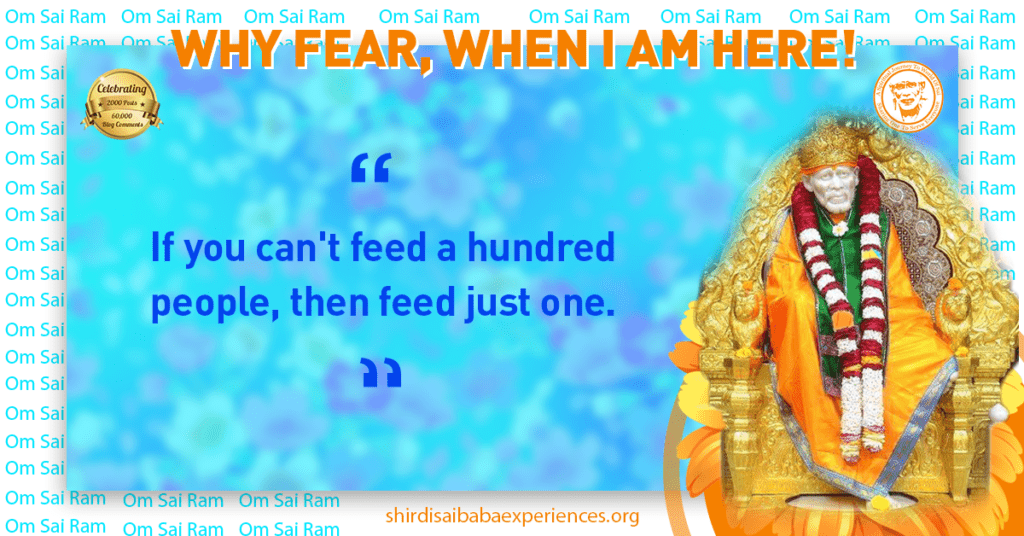 Anonymous Shirdi Sai Devotee from India says: Thanks Hetalji for this wonderful platform to share experiences.
I am a Sai devotee and I used to share experiences here. Today I want to share my husband's experience. He had severe ear pain last night. That time we didn't have any medicines with us. Also we were not able to go to the hospital. Then I suddenly applied Udi there. After that he could sleep well.
I had promised Sai that I would share this experience but I forgot to share it. Sorry Baba. After consulting the doctor again the pain is there. Sorry for posting it late Sai. Please forgive me and bless him please.
Baba's Guidance
Anonymous Shirdi Sai Devotee from India says: I am a small devotee. Om Sairam. My day starts and ends with Sai Baba only. Because of my karma I got married to an alcoholic and it's been nine years since we don't have kids. With Baba's grace my husband quit alcohol for three years and again started to drink, so I was in a critical state where we had to pay EMI, house rent and I didn't know how to manage but Baba took care of us. Then my husband stopped drinking.
Yesterday he planned to go to my home town. So I was tense because he will be meeting his friends and he might drink, so I told Baba and left everything at His feet. By Baba's grace my husband dropped his plan and went to work. So I thank Baba for His blessings and guidance.
Sai Baba's Miracle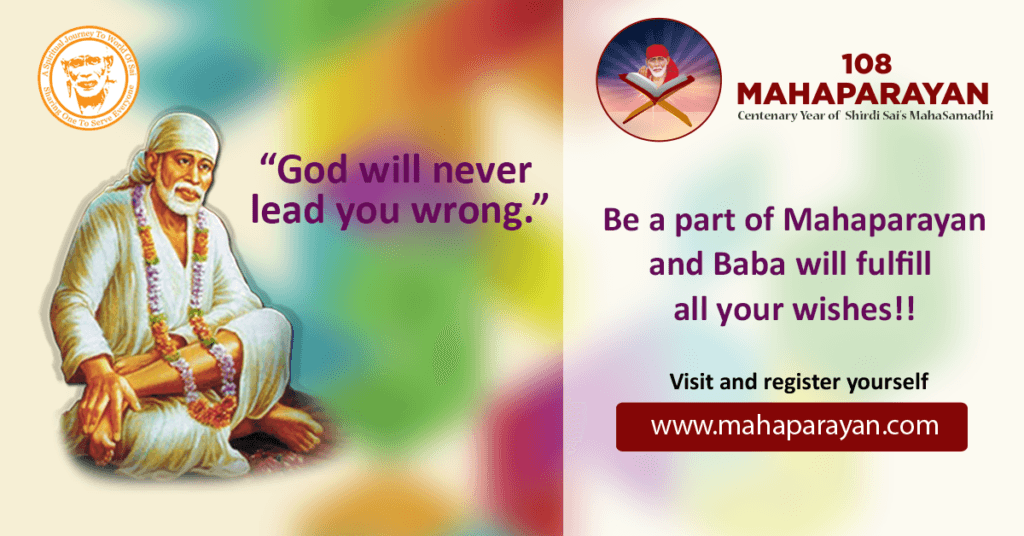 Anonymous Shirdi Sai Devotee from India says: Thanks Hetalji and team for this wonderful platform to share our experiences.
Today I would like to share two experiences. One is regarding my husband. He had a severe cold and fever last week. Actually we had a fear that it was Covid 19. So we went for a check. I promised Sai to share the experience once it came negative. Thanks a lot Sai for helping us.
Next experience is regarding my project. We had to get the final release of funds. So today we called the authorities and enquired. They said that they would release it soon. Thanks a lot Sai.
---
An interesting book "ShirdiChe Sai Baba" is being shared on Shirdi Sai Baba Books.com, in parts. It is a book worth reading by those who are keen in knowing veiled history of Sai Baba during His times. 
More from SaiYugNetwork.com
© Shirdi Sai Baba Devotees.com – Member of SaiYugNetwork.com