Sai Baba Miracles
Anonymous Shirdi Sai Devotee from the USA says: Om Sai Ram. Hetalji and team thank you.
Sai Maa is always blessing me with His miracles and is always there in my difficult situation and saving me. I'm really sorry Sai Ma. I am sharing my experiences late. Forgive me with Your blessings and You are always the light of my life.
Experience 1:
One day I made poori and Aloo curry for lunch and the curry was too spicy because of the chilies I used I put the same amount of chilies as earlier but the chilies were on the spicy side. I was worried because it was my husband's lunchtime. Sai saved me as after I prayed I got the idea to remove a few chilies from the curry and the curry turned out good. Om Sai Ram!

Experience 2:
My husband kept his watch somewhere and was searching it in the house but he could not find it. So, I prayed to Sai Maa and He came to my rescue within seconds he found his watch in the bag. Om Sai Ram!

Experience 3:
When I applied for an H4 visa, my visa showed up as H1B and we were worried. Then I prayed to Sai Maa and the problem was solved. Om Sai Ram!

Experience 4:
ITN number for my son; we had to submit his birth certificate and his name on the birth certificate was with name and initials and there was no abbreviation for his initials. In his passport initials had full abbreviations. I was worried if they would agree to this birth certificate. So, I prayed to Sai Ma for help and the procedure went smoothly. Om Sai Ram.

Experience 5:
We had to book the flight tickets for India travel and my husband ordered a new credit card with some bonus points and it got approved. So we wanted to book the flight tickets but the card was declined. We were worried if we could book flight tickets. So I prayed to Sai Maa for help and the miracle happened as the next day we could book over tickets with the help of customer support. Finally, traveling to India. Om Sai Ram.

Experience 6:
All of a sudden I had a clot in my right foot and I could not walk as it was really painful. So, I prayed to Sai Maa. He came for my help again. The next miracle was that the pain reduced all of a sudden and I started drinking Udi mixture in water. one day I forgot to drink and the clot shifted to my left foot and it was painful too. So now I drink Udi water regularly and I am doing great. Om Sai Ram.

Experience 7:
Feb 11th was my son's birthday. I was blowing tube balloons and the balloon pump got damaged. I had to blow three more balloons to make a rainbow. Time was running and we had to celebrate his birthday in two hours. I prayed to Sai Maa and the miracle happened as somehow I could manage to blow three more balloons and his day was celebrated with great happiness. Love You Sai Maa for always listening to my prayers and taking care of my Family.
Guru Purnima Bilva Patra Experience
Anonymous Shirdi Sai Devotee from USA says: I am a 50-year-old male staying in the USA since 1998. Baba has been caring for me forever.
On Guru Purnima of 2022, I had a strong feeling to offer bilva patra at Baba's feet. Prior to that (2018-2021) I stayed in Shirdi for a few years, doing Baba's worship daily, and offered Bel Patra there, since it is easier to get it. So, I wanted to offer the same here (in the USA). However, it is not easy to get it here. A month before Guru Purnima, I asked around shops, made calls to many people, and checked high and low but no one had bilva patra. So I was a little disappointed. It was coming during festive days only and Guru Purnima was not one of them.

Changing tracks here, two days before Guru Purnima i.e 10-11th Jul was Ashada Ekadashi, which is also celebrated in Shirdi and is very famous in Pandharpur. While living in Shirdi (2018-2021), I learned that many people fasted during that day and ate sabudana (sago) Khichdi as their meal. I was also fortunate enough to get it during my stay there (Shirdi). Now, I wanted to do the same here and ordered the same on 10th July (Note: I am partially mobile and use a wheelchair at home, hence, I have to order online and get home delivered everything ). The sago parcel was supposed to be delivered to me on 13th July via FedEx.

Also, I received my packages via the side door (of our home), since the front door has a camera with an alarm that is connected to my family's phones and that goes off every time someone steps on the front door porch.

Switching back to the bilva patra story, after much searching I found an online portal where they were shipping Bilva patra via next-day shipping (but shipping at an exorbitant price). Their customer reviews were also mixed. Still, I ordered 10 leaves on 11th July, to be delivered on the 12th (the next day), so that they could be made ready for the 13th (Guru Purnima day). On 12th July, the owner of the portal called me to coordinate the delivery. But the earliest shipping was three days out (i.e. 15th July) via USPS, although the portal said as the next day delivery. After some strong words, I accepted my fate as Baba's wish and settled for the 15th (the USPS shipping label also said so).

On 13th July, I was tracking two packages (one for sago via FedEx and other for Bilva patra-due for 15th via USPS). While reading this blog (devotees' experiences), I saw the FedEx guy just walking in. I ran via the side door lest he would trigger the phone alarm. I could not catch him in time and the package was left at the front door porch. Readers, let me recall here that the FedEx guy was supposed to deliver the sago package and I was expecting that only.

But lo and behold, when I opened the parcel I found the bilva leaves there, not 10 as per my order but 14 (4 extra). All were fresh and green. I was stunned, tearful, and had horripilation all over my body gently offered one by one at our holy Baba's feet. Amazing and Surprising! The front door alarm also did not go off which was another surprise!

I later understood that USPS does not guarantee next-day delivery; hence, the shipper had switched to FedEx (without informing me) and paid extra money so that I could get it the next day.

I am still awaiting my Sago package.

May Baba bless you all!
Thank You So Much Sai Baba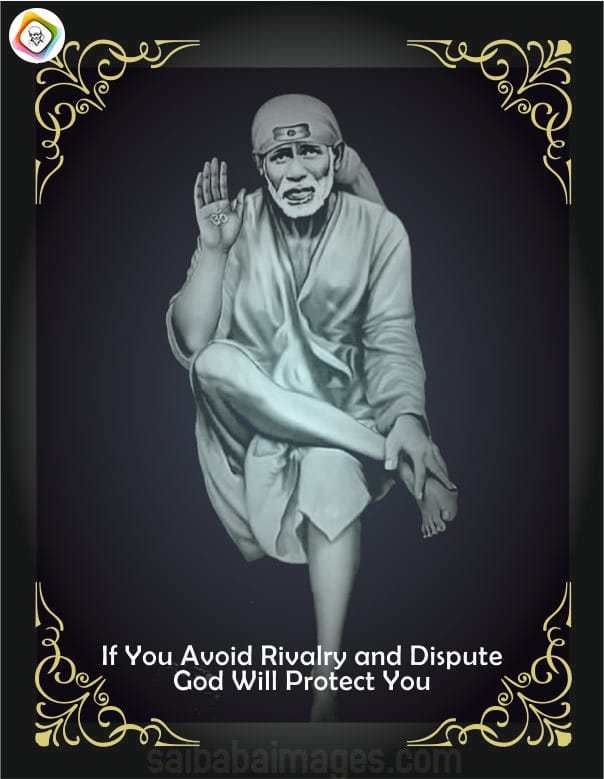 Anonymous Shirdi Sai Devotee from the USA says: Om Sai Ram to all Sai devotees. Thank You to the team maintaining this holy blog.
Om Sai Ram. I want to thank Baba so much for helping me this week. I had shipped an important package and was praying to Sai Baba daily to please allow it to be delivered safely and that if it was delivered, then I would share the experience. Yes, our Baba helped. The package was received without any issues and I am so thankful to You, Baba.
Baba, You know how hurt I am that He didn't even say a heartfelt thank you after seeing it and I had to ask myself. I am not going to take this as a big deal but I don't know I am just trusting You. Baba, You know what I am praying for on this auspicious day. Please take care of everything from start to finish for Your dear daughter. I have entrusted everything from my heart to You. Please guide us and take care of everything for us. I only know You Baba and I have surrendered everything to You because I know You will do what is best for Your daughter. We are blessed to be Your children and be at Your divine feet, Baba. Thank You so much Sai dear Baba.
Sai Baba's Blessings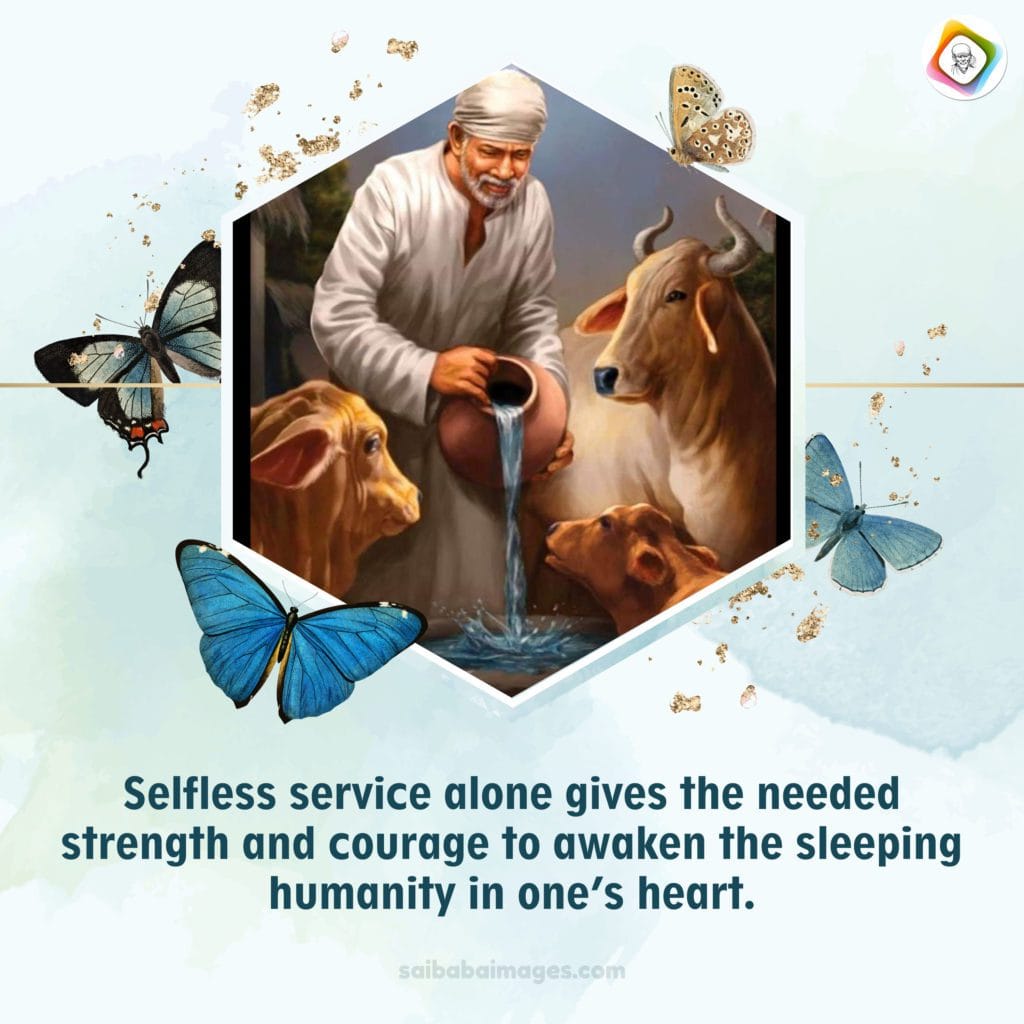 Anonymous Shirdi Sai Devotee from India says: Om Sri Sai Nathaya Namaha! Sai, Happy Guru Purnima!
Exam Qualified: I was having one certification exam, which I had to pass in order for my team requirements. I studied for the exam but only the basics and I failed the exam for the first time. After three days I appeared for the exam with a little preparation and I requested Baba to make me pass the exam. By Baba's grace, I passed the exam with an exact cut off not a mark less and not a mark more. It was really His blessing. As I promised I am posting it here.

This is related to my laptop which went blank for a few minutes when I was in the middle of some work and when no matter it didn't move. I panicked and requested Baba to make it work. By Baba's grace, it came again within minutes.

Baba, thanks for making my mother's thyroid levels normal. She got diabetes recently. She eats the sweets, a lot. Please help her and make her and my father healthy.

Sai Baba Is My Everything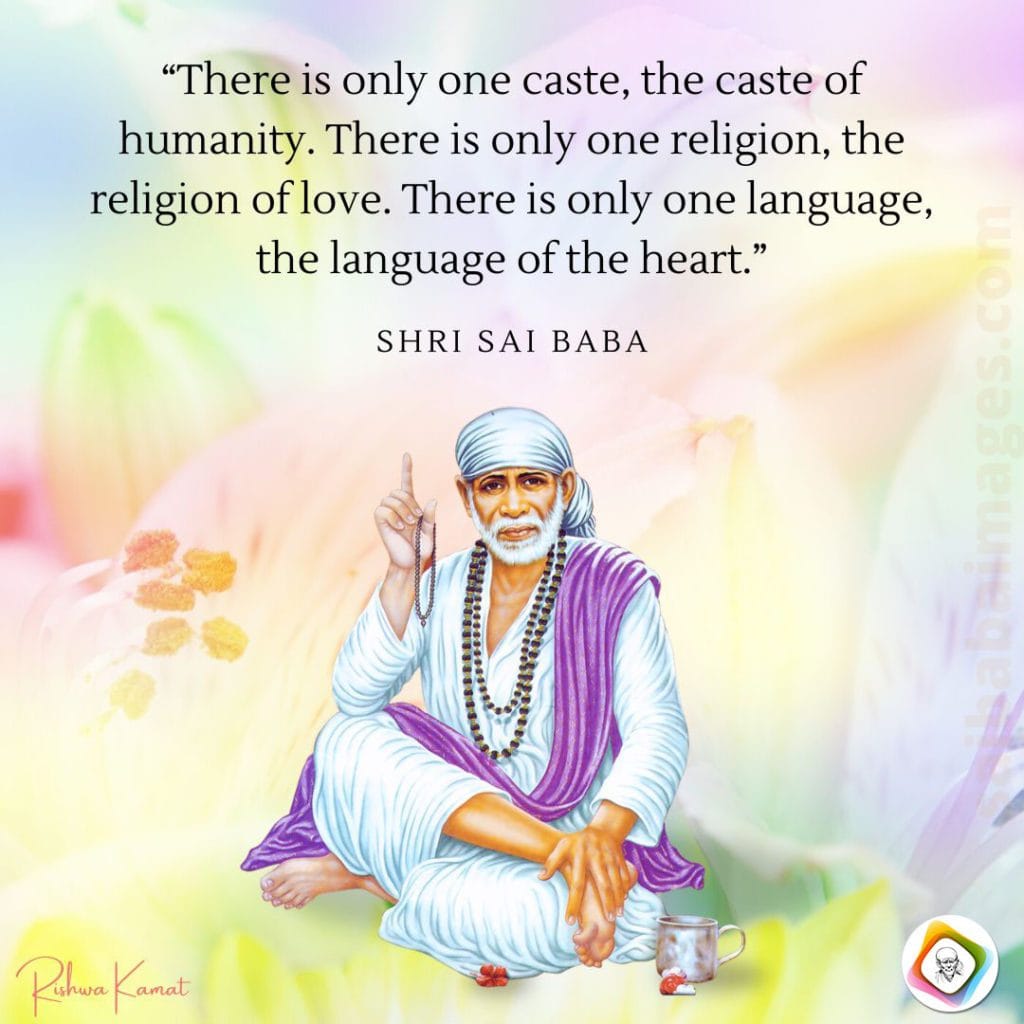 Anonymous Shirdi Sai Devotee from India says: I am a small devotee of Sai. Thank you team for this wonderful platform.
Last week my mother was not well and I also had severe pain in my legs, so I prayed to Appa to cure my mother and my pain. As usual, Appa made us alright. Thank You Appa and sorry for posting it late.
You know what is running through my mind. Please fulfill the wish. Kindly bless me, my family, and Your children. Om Sai Shri Sai Jai Jai Sai.
Always Trust In Sai Baba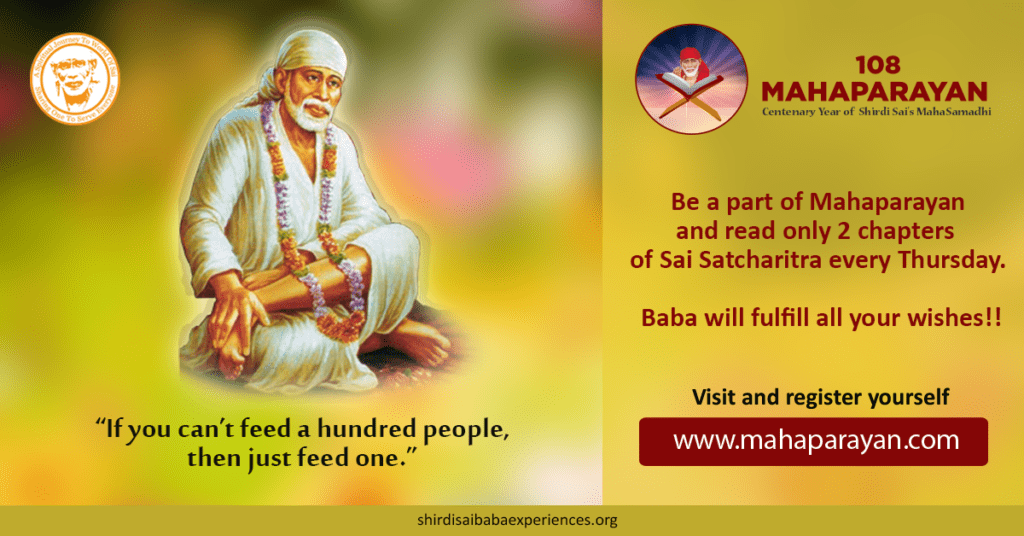 Anonymous Shirdi Sai Devotee from the US says: Om Sai Ram. Thanks, Hetalji and Team.
Sai Maa is always with the devotees and when we need help, He is right on time.
I wanted to share a wonderful miracle. I use one of the scissors regularly at home and I kept it somewhere and forgot. I prayed to Sai Ma and did not find my scissors for a long time. I lost patience so got a new one. After a few days, I found it in my house. This might be a small experience but never lose patience and never stop trusting Sai Maa. Everything happens for a reason. Om Sai Ram.
---
More from SaiYugNetwork.com
© Shirdi Sai Baba Devotees.com – Member of SaiYugNetwork.com