Sai Baba's Blessings
An anonymous Shirdi Sai Devotee from India says: Om Sairam. I was in a difficult situation and could find no way to move ahead. I prayed to Baba for help and with His grace, the work was successfully accomplished. He made the impossible possible. 
My sister's sister-in-law lost her gold earring due to a fall at a birthday party celebration on a farm. We all searched but in vain. I prayed to Sai for help and yes with His grace she could find it in her top itself though we were looking down in the mud for almost 30 minutes.
I could not remember a person's name and I had to share that contact with my aunt urgently. There are many and many contacts and without knowing the name it was almost impossible to search for that contact on my phone. Then I prayed to Baba for help and surprisingly in the afternoon when I was busy with some other work Baba made me remember her name suddenly. I knew it was Baba's grace as without thinking about that during my work I suddenly remembered it. I checked and yes it was the same name. Really Baba no words for Your grace and love. I understood that He may delay but not deny if it is good for us. He will bless us at His timing.
There are some experiences that I had promised Baba to share but was unable to recall. I pray Baba to forgive me. The experiences must be related to lost things, money, sales, relationships, health, or challenging situations where Baba helped me a lot. Sorry, Baba for it and I surrender to You for the remembrance. 
I will post them when I remember. Devotees just believe in Him blindly and Sai can do anything for His loving children. Jai Sairam.
Thank You Once Again Baba Sai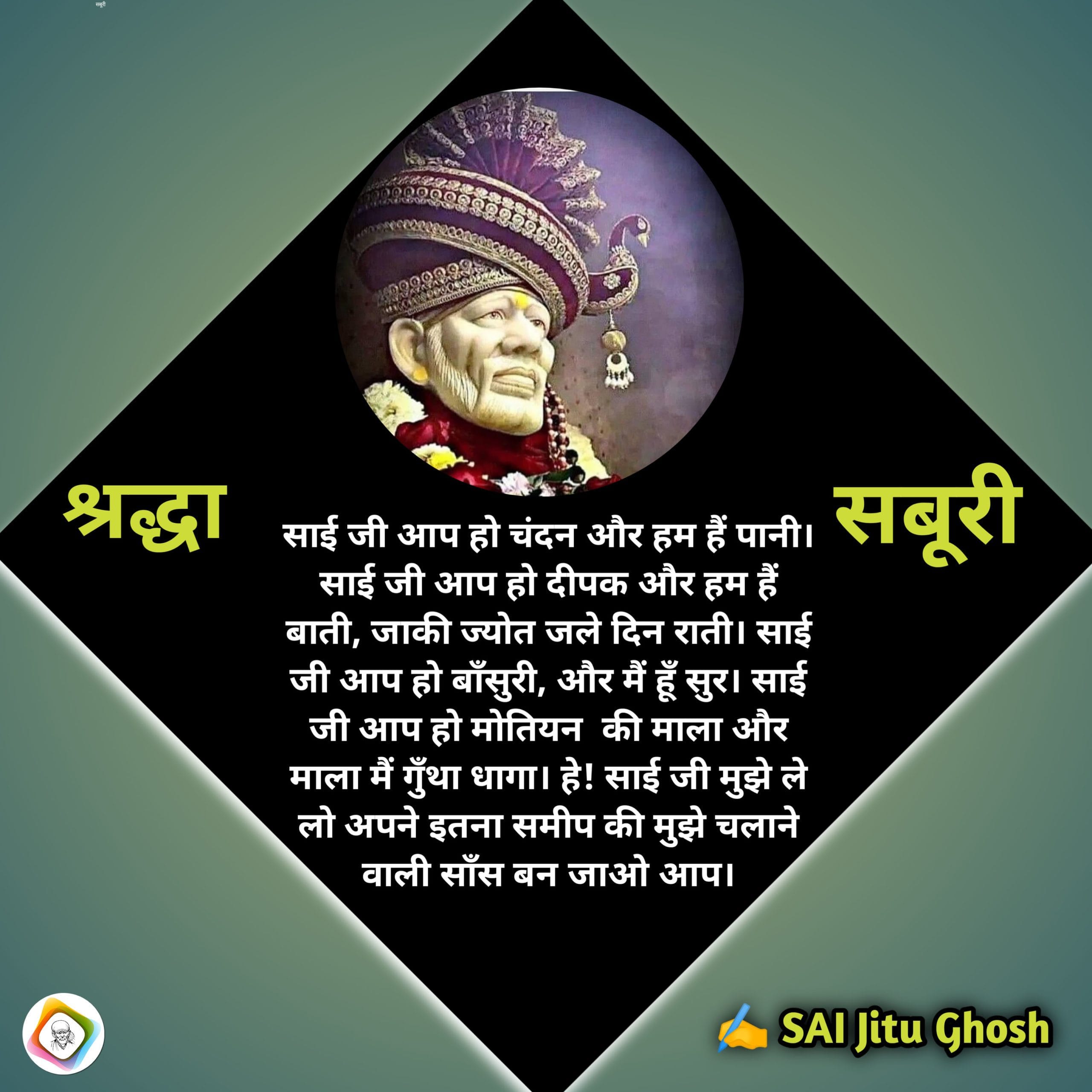 Anonymous Shirdi Sai Devotee from India says: Dear devotees, My pranams to all of you. Thank You, Sai, for taking me Your bhakta (devotee).
Dear Hetalji and team, may Baba bless you and keep you safe always. You all are doing such fantastic work.
I would like to share a few experiences that I had. My husband's colleague had called his wife to inform her that he would be reaching home in 15 minutes i.e. by 4:30 in the evening. He left from the work and didn't even reach home till 9:00 pm. His phone was switched off and his wife was obviously extremely worried. She reached out to his friends from work and his colleagues. But no one knew why he hadn't reached it when he left the office a long time back. His friends and colleagues also started the search. Everyone was very worried. My husband shared this with me and I immediately invoked Baba's help and requested Baba that his wife should hear from him in the next 30 minutes. Baba is very great! He made it possible. As soon as I invoked Baba's help, the gentleman reached home in a short time. Thank You, Sai!
My daughter was to travel back from the US and we had to reschedule her ticket. Rescheduling her ticket itself was costing us over Rs 30, 000. I asked Baba to help and we managed to get her travel dates changed by paying approximately 6000 rupees instead of Rs 30000. Thank You, Baba, for helping us each and every time. 
You know what I am waiting for Baba, please make that happen. Koti koti pranams Sai. Bow to Shri Sai, peace be to all. 
Thanks Sai Baba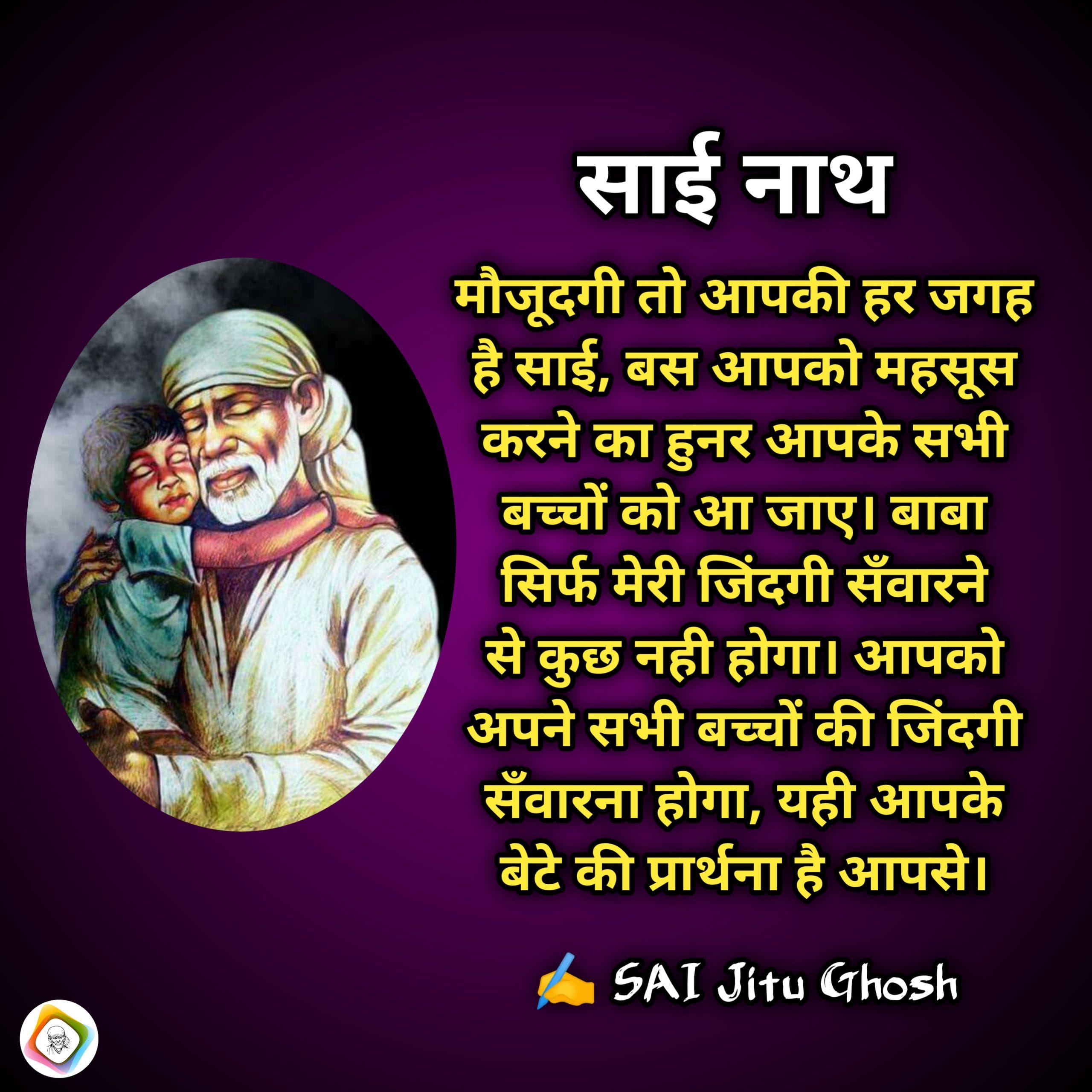 Anonymous Shirdi Sai Devotee from Malaysia says: Om Sairam. Thanks Sai Baba. Om Sairam. Thanks to everyone who's maintaining this wonderful experience platform.

Regarding my experiences, I had promised that I would post my experiences by Sunday. Sorry, Baba for the delay.

1. My sister went back to her house safely. Thanks, Baba. Please bless her with good health and wealth.

2. My brother was sick and he's recovering well. Thanks, Baba. Please be with him as always, Baba.

3. Approvals obtained on time is due to Your blessings, Baba.

Please help me to get the job role which I had applied for and attended the first interview too. I should be selected. It is my wish and prayer to You, Baba. I will post it again, once I receive an update from my management.

4. Project-related teething issues are all getting resolved through Your blessings, Baba.

People have to follow Your path is always my prayer to You, Baba.

Om Sairam!
Letter To Sai Baba
Anonymous Shirdi Sai Devotee from India says: Thanks to the devotees reading my experience today. Thanks to the team behind this blog. Sai today through this experience I would like to share my innermost feelings with You.
Nowadays I am not confident about any decision that I make in life. Both my personal and professional life is not settled. Sai praying to You to bring peace and satisfaction to it. Guide me to take the right decision at the right time. Show me the path as I don't want to fail once again.
 I want to thank You Sai for guiding me so far in my life during this Guru Pournima week. Please reduce my anxiety levels and take care of my family. Thanks for making me get my periods even after consuming a lot of medications. 
This year with trust in You once again I am going to apply for a visa, please grant it. It will really boost my confidence. Sorry readers if I have made irrelevant sentences as I just wrote what came to my mind at that moment. Sai please guide us all. Also prayers to Sai for peace of mind.
Sai Baba Our Saviour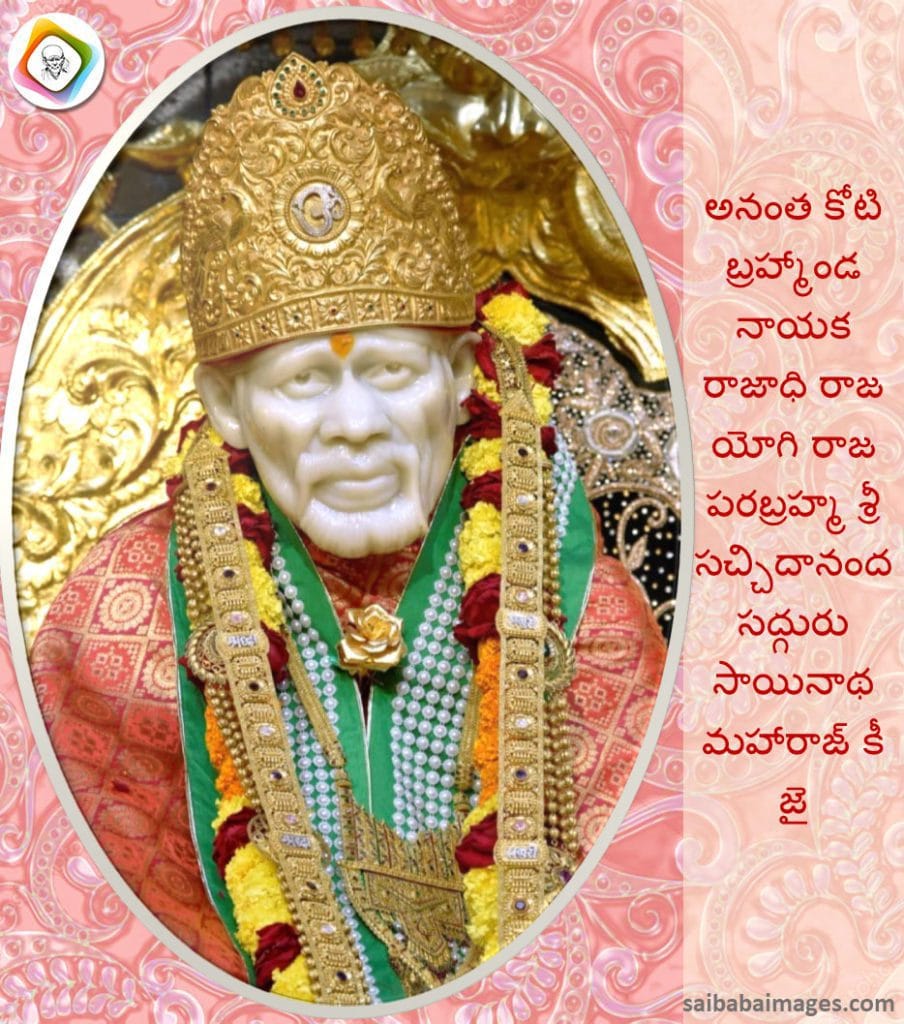 Anonymous Shirdi Sai Devotee from India says: I am a small Sai devotee immediately after my college days for almost 15 years. Firstly, I would like to thank the team who are involved in maintaining this wonderful site. I am habituated to reading Sai experiences on a regular basis and it creates faith among the Sai bandhus.

Experience 1: My sister-in-law creates issues in my family as always and she is also a Sai devotee. Initially, I liked her since she is a Sai devotee, but she is always poisoning my brother to create issues among our family members. Due to this I harshly scolded my brother and prayed to post the experience on this site, if the issue didn't get prolonged further. Please, Baba, bless my brother from her and protect my brother, sister, and my mom from her and her family. Please, Baba. Om Sai Rakshak Sharanam Deva. 
Son Got Well With Sai Baba's Grace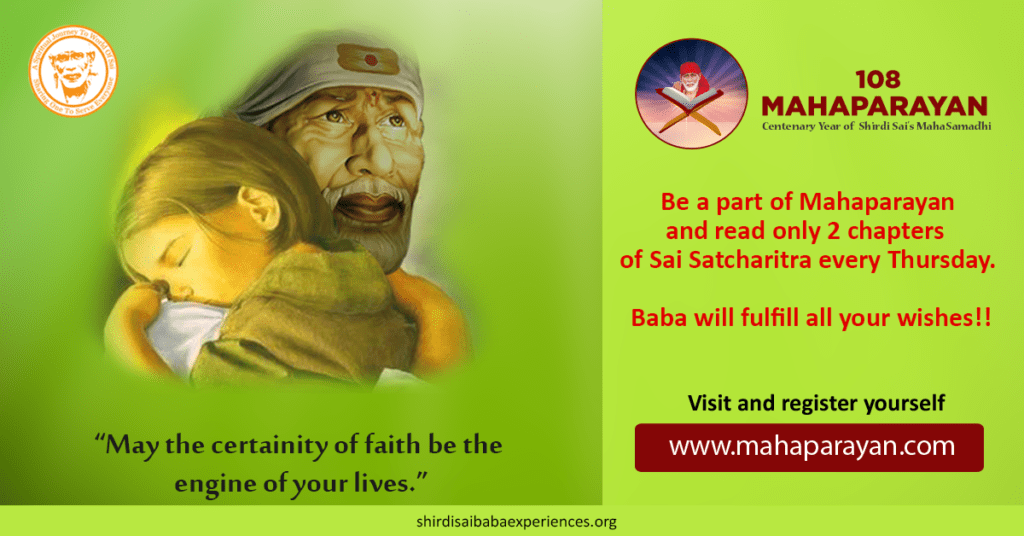 Anonymous Shirdi Sai Devotee from India says: I am a small devotee who likes to be under Sai's feet.
My Son got unwell due to a cold, cough, and fever. As the pandemic is going on, I was very much worried. The cold didn't go away even after 10 days. I prayed to Baba to cure the cold, cough, and fever. As promised, I am posting the experience. Sorry Baba, for posting late. Please always bless my mom's brothers, sisters, and two kids with longevity. Om Sai Rakshak Sharanam Deva. Om Sai Rakshak Sharanam Deva. Om Sai Rakshak Sharanam Deva. 
---
More from SaiYugNetwork.com
© Shirdi Sai Baba Devotees.com – Member of SaiYugNetwork.com