Sai Baba's Blessings On A Family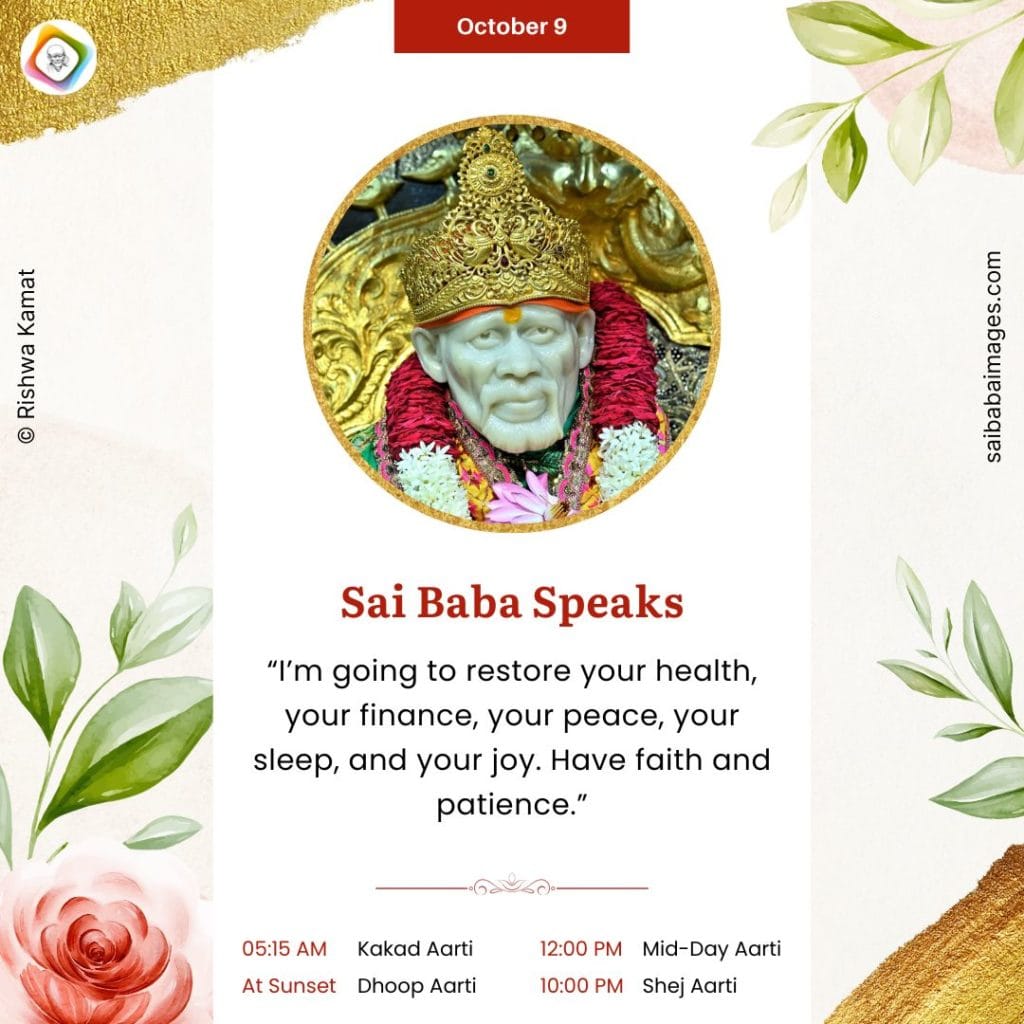 Anonymous Shirdi Sai Devotee from India says: I am a staunch devotee of Baba for more than 12 years. Even my children are Baba's devotees. I had a plan of going abroad for more than a month. I had some small, small hurdles. I surrendered everything to Baba and took a vow that if everything goes smoothly then I would submit my experience. As prayed, Baba took care of even small-small hurdles in our trip and made it a successful trip.
Our main agenda for the trip was accomplished. Thank You so, so much Baba. Please be with us always in every walk of our life. Toward the end of the trip, we had to go through some mental torture and lost some money. Now we are trying our best to get a refund for it. Please take care of the issue and get it sorted.
Thank You Baba for getting a good tenant for our house. The agenda of our trip is accomplished but we need You to be with us always and everywhere to guide us for the next steps. Baba, my daughter's first-year training report should be very good and it should be completed on time. Please please, Baba. She is more worried about it. Baba, please take care of her. My son's exam should go well and he should score good marks. Please take care of his new responsibility and guide him to take the correct decision.
Thank You, Baba. Satchidananda Satguru Sainath Maharaj Ki Jai. Sai Ram.
Sai Baba Is Saviour Of All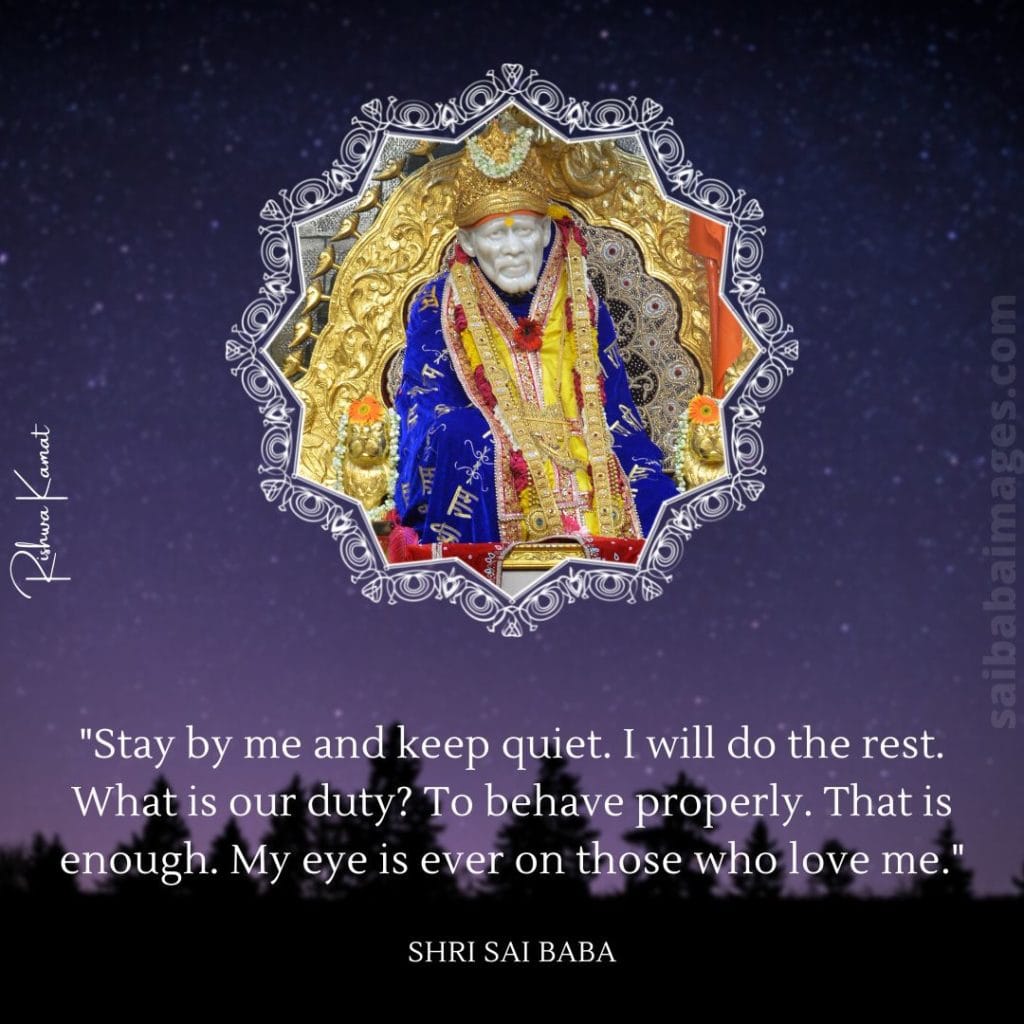 Anonymous Shirdi Sai Devotee from Australia says: This powerful mantra Saved me from bad migraine pain. Om Shri Sai Arogyakshemdaya Namah!
Om Sai Ram, my dear Sai family. Our dear Baba, our Sai Maa is very kind and it is true that Baba does not ever differentiate between HIs children/devotees. I am a person who has done a lot of sins in the past but our Baba is so kind that He has accepted me as His child. If Baba was not there then I am 100% sure that my life would have been meaningless. Thank You Baba for listening to each and every prayer and giving strength to bear our karmas. Baba Apko Sashtang Pranam.

With Baba's grace, I am pregnant with my second child after eight years again. It would not have been at all possible without Baba's blessings. Thank You Baba; I have no words to thank You.
I had very severe migraine pain on Sunday. It started when I was at work. By evening it got worse. Due to pregnancy, I cannot take my migraine tablet. At one point it was so bad that I was even unable to drink water. I usually vomit due to this problem. I asked Baba through chits if I could take my tablet but Baba said, "No".
It was nighttime at 3.00 am and the pain was getting worse. I bowed down to Baba again, had Udi and water, and chanted Om Shri Sai Arogyakshemdaya Nama continuously. I slept after 40 minutes and when I woke up in the morning my pain was gone. This was really unbelievable because this headache never goes by itself; I have to take a tablet. I have gone through this pain even for three days. Baba is our merciful Baba and I am extremely thankful that Baba chose me to be His child. Thank You, Baba, and I request You to bless every woman on this Earth to be a mother. I love Baba! Om Sai Ram!
Thank You So Much Sai Baba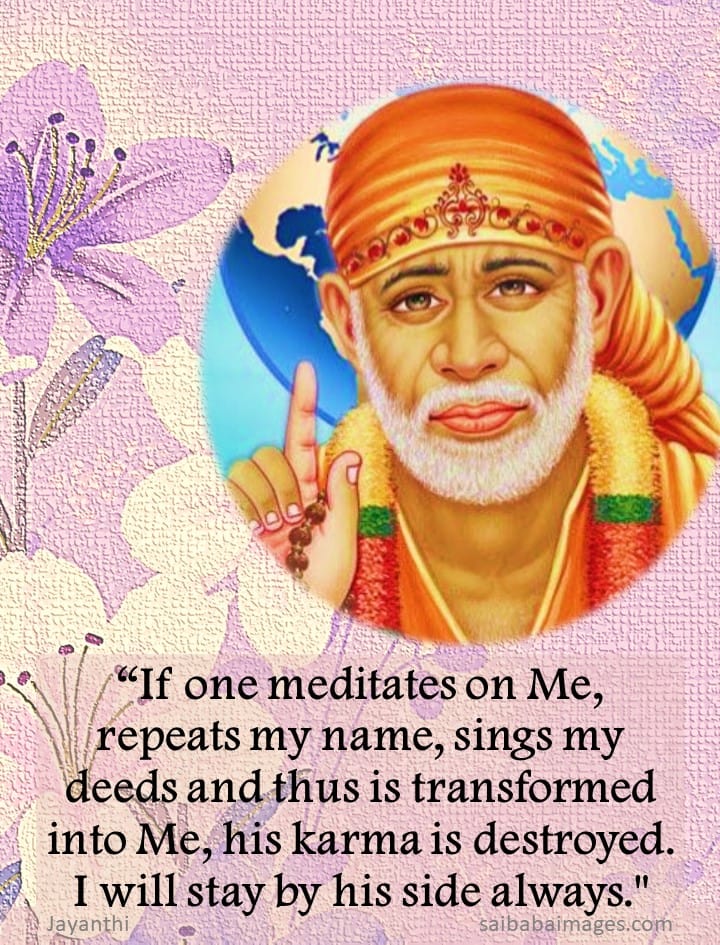 Anonymous Shirdi Sai Devotee from USA says: Om Sai Ram to all Sai devotees. Thank You to the team maintaining this blog. Om Sai Ram. I want to thank Baba for solving all the problems on our path up till now.
Baba, You know what I am praying for and I have surrendered to You to do a miracle and somehow solve this no matter how impossible it looks right now. Baba, I didn't do anything wrong, yet I am in tears and I am so confused. Baba, I am praying to You to at least give me a sign that everything will be solved by You and I am praying for You to take care of this and make us move along. It is causing me so much depression for me and I am just continuously crying. I promise that I will post here immediately when I get a call or message from this person. Please, Baba, You know that to everyone else I am smiling but only You know the tears I shed and how much I need Your help. Baba, I am Your dear daughter and I have trusted You to take care of everything from start to finish. I am only trusting You and have placed this problem on You. Please take care of this and resolve it for Your daughter Baba as always. We are always blessed to be at Your feet. Thank You so much, Sai Baba.
Sai Baba The Saviour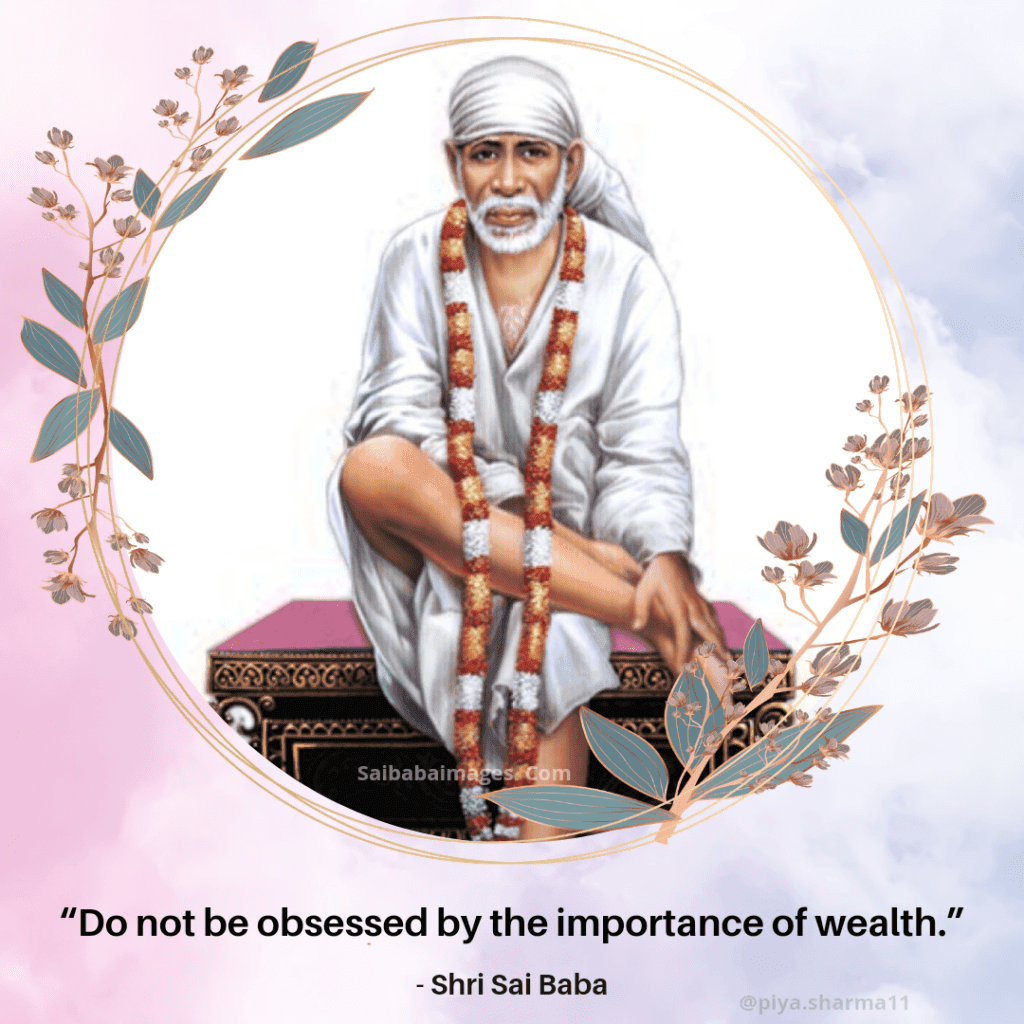 Anonymous Shirdi Sai Devotee from USA says: Om Sairam, I am one of the devotees that Baba pulled near Him. My family and I are ardent devotees of Baba. Kudos to the whole team for maintaining this divine website.
First experience, this Guru Purnima, I wanted to go to Baba temple for Seva but I was afraid that I would get my period on that date. I prayed and wished Baba that I should be able to do the pooja. By Baba's grace, I was able to do the pooja. Next, I had some pain in my private part and prayed to Baba that the pain should subside. My Appa reduced my pain. My mother-in-law was admitted to the hospital and we were under great stress that she should be fine. By Baba's blessings, she is doing better and she was saved by our beloved Baba. Thank You, Baba. Please forgive us as we make mistakes unknowingly. Please guide us.
Sai Baba Answered Prayer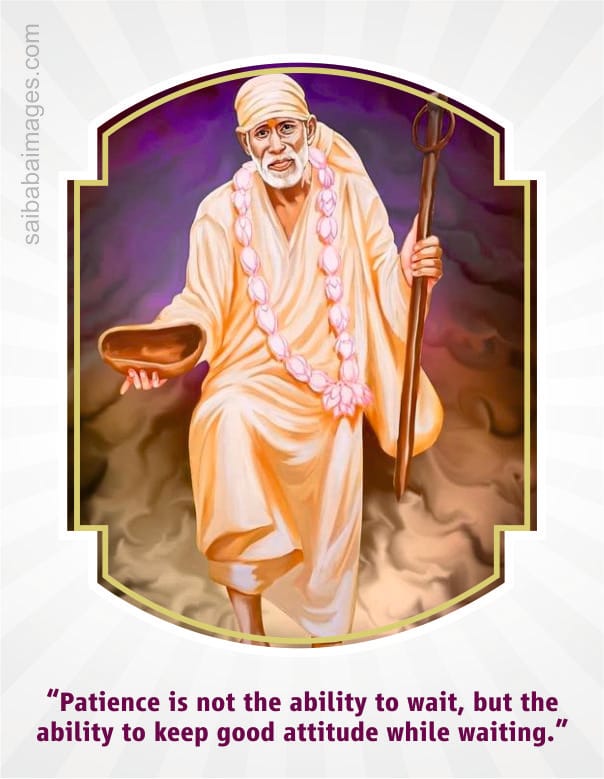 Anonymous Shirdi Sai Devotee from USA says: I am a small Sai devotee from the USA. I wish to share my experience of how Baba answered my prayer.
Baba has been very merciful to me and answered many of my prayers. I am forever grateful for His blessings on me and my family. Recently I prayed to Baba to help my child in her studies. She had been working very hard and was very exhausted towards the end of the term. I prayed to Baba to give her the strength and courage to not give up at the last moment and help her successfully complete her term. Needless to say, she completed her term and gained the exact result that she needed. My heart was filled with joy and gratefulness for Baba's blessings on this small devotee. Thank You Baba for being there for us, we hope and pray that we should always remember Your holy feet.
Holding Sai Baba's Hand-Crossed Life's Test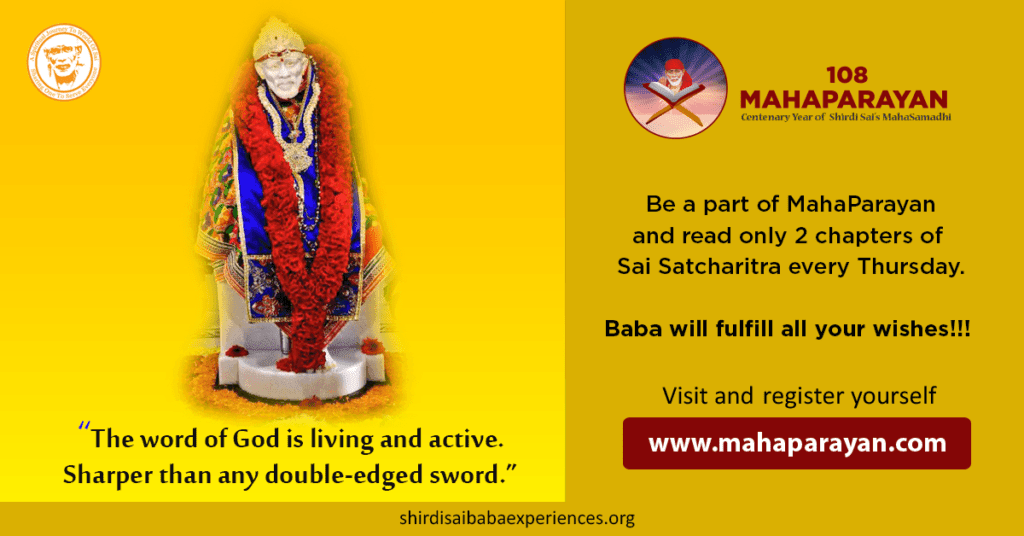 Anonymous Shirdi Sai Devotee from India says: I am a Sai devotee from Sambalpur, Orissa. This experience is regarding how Baba saved my little son from asthma.
My little son was helping me with my kitchen work. Then suddenly coughing and wheezing started. He got an asthma attack; all because of the smell of raw veggies. I immediately remember that in the morning Baba had warned me. I immediately gave medicine with Vibhuti water to my son and prayed to Baba. Within 30 minutes my son's asthma attack was mild. Baba, as always You came to our rescue. Thank You Baba because You are with us. Thank You, Baba.
---
More from SaiYugNetwork.com
© Shirdi Sai Baba Devotees.com – Member of SaiYugNetwork.com
Join Sai Vriksha Whatsapp Group for access to our Exclusive Content