Sai Baba's Naamjaap Saved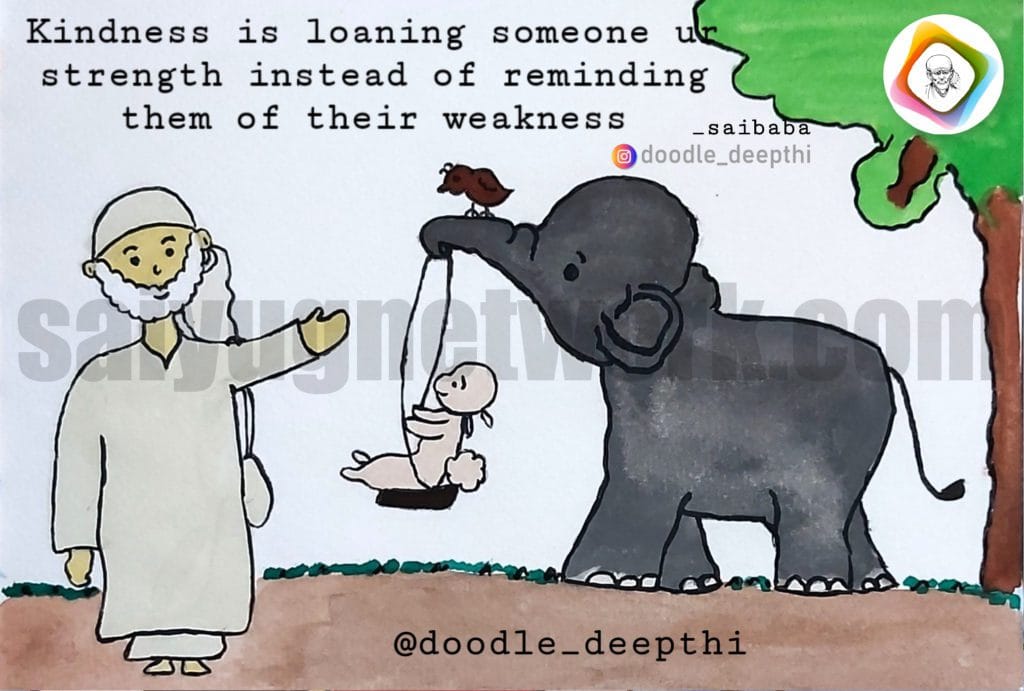 Shirdi Sai Devotee Madhu from USA says: Om Sairam. Thank You very much Baba for Your blessings. Thank You very much for giving me this opportunity to share my experience with all Your devotees. I want to thank everyone who is working for this blog. You are truly blessed by Baba.
Today I want to share recent experiences. We are staying in the USA. I had a travel plan to India but I was waiting for my periods and I was praying to Baba, because I was not able to handle traveling that too with my toddler. I was very tense regarding travel due to this Covid situation. But by Baba's grace I got my periods exactly four days before my travel and we reached very safely. We didn't get attacked by any virus. After 14 days of my travel, I am sharing this experience. Before my travel I saw a Sai Baba's message on Facebook, "Chant my name, no virus will attack you" I really got tears after seeing that message that how Baba was caring about His kids. Koti Koti pranam.
Baba while travelling, I just chanted Your name whenever it was possible. Thank You very much for saving me and my kid. Please be with us in each and every life Baba. Baba please bless me with Shirdi trip this time, it's my humble request Baba. Om Sai Ram. Om Shridi Vasya Vidhame Sachitandaya Dimhaye, Tanno Sai Prachodayat.
Gratitude To Sai Baba
Anonymous Shirdi Sai Devotee from Sri Lanka says: Thank you Hetalji and team for this wonderful website. Yesterday night me, my brother and mother planned to get food from some hotel and eat for dinner. We ordered biryani and ate.
Night around 2 o'clock my brother said that his stomach was upset and went to the washroom. After coming out he said that he felt a chill and fever. My mother and I were shocked due to the pandemic situation outside. Then we realized that maybe it was due to outside food. Then we gave tablet and he slept but in the morning again he got a fever and took the tablets. Then he felt better but within three hours he got a high fever. After taking the tablet also, it didn't reduce. Then my mother and I prayed to Baba and Pillayar to reduce his fever. I prayed Baba to reduce his fever and make him ok. I promised that I would read a chapter of Sai Satcharitra and read 1000 names of Vishnu and also post this experience on this page. Miraculously his fever reduced but he started to vomit. After he vomited the fever reduced a lot, but whatever he ate he started to vomit. Then I prayed Baba to stop his vomit and fever totally by morning.
As I promised I am posting this experience today. Please make him totally fine by morning Sai Appa. Take care of my mother, brother, sister and her family, Jay and his family Sai Appa. Save this world from Corona virus. Om Sairam.
Baba's Help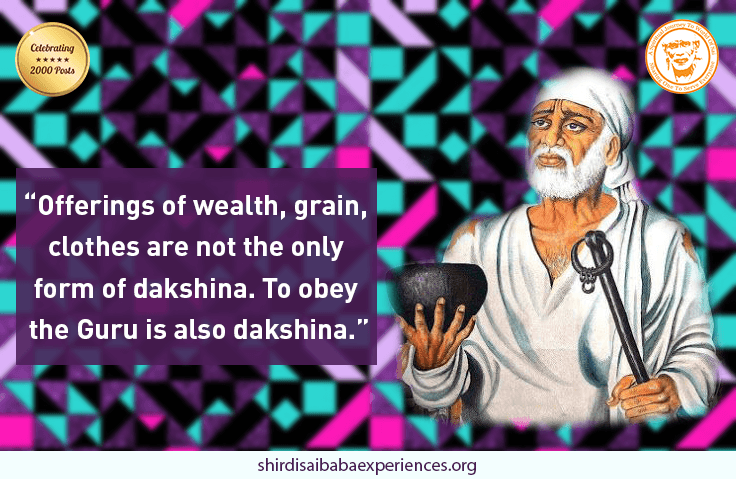 Anonymous Shirdi Sai Devotee from India says: I am from Bengaluru. Om Sairam. This is regarding an experience of a prayer to Baba about how He fulfilled it smoothly.
I have a son who will be three years old in a couple of months. We were trying to stop the breast feeding to him as he refuses to take food properly and drinks milk and sleeps mostly. We tried to stop this but he used to cry and throw tantrums around and would keep crying and not sleep properly. He woke up in the middle of sleep and cried which was very painful and disturbing. I prayed to Baba that I would stop consuming an edible which I like the most for a week and to please help us to come out of this issue. Within a week he stopped taking milk in the daytime and is now eating food properly and also his sleeping has improved. Thanks a lot Baba.
Even though we tried to stop this many times earlier we couldn't succeed. But with Baba's blessings everything is possible. Om Sairam! Please eradicate this coronavirus Baba. Om Sai Sri Sai Jaya Jaya Sai. Om Sri Ananthakoti Brahmandanayaga Rajadhi Raja Yogiraja Parabramha Sri Sachidhanandha Samartha Sadhguru Sainath Maharaj ki Jai. Om Sai Ram.
Sai Baba's Grace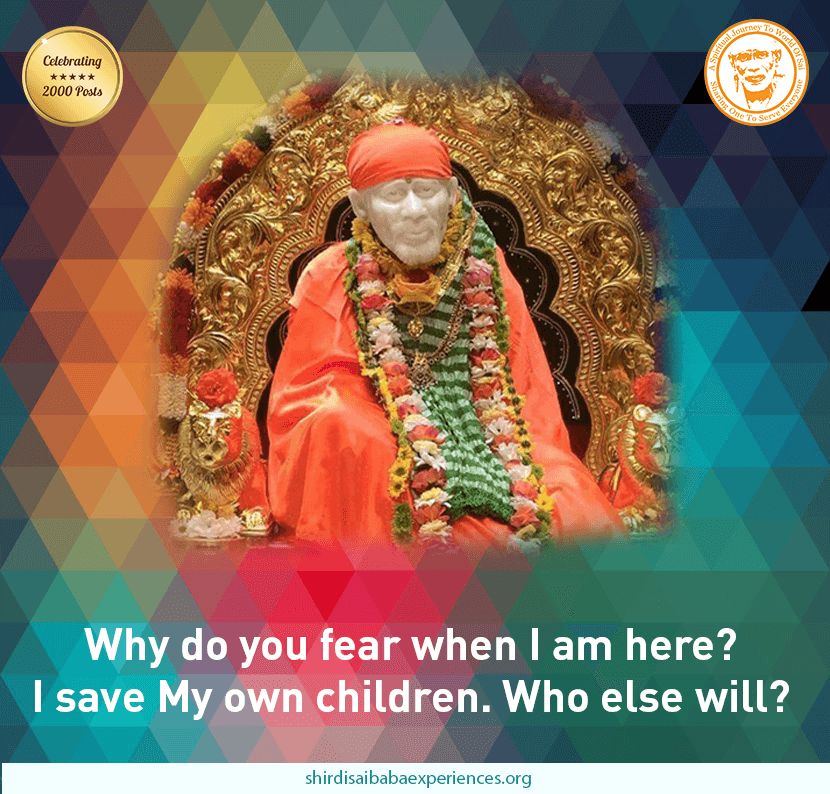 Anonymous Shirdi Sai Devotee from Australia says: I have been a Sai devotee for the last six years. I regularly pray to Baba.
We got an Australian visa by God's grace. But since my husband was not getting any good job offers we were not able to move to that country. So I was praying to Baba regularly and started vrat. Even though my vrat got completed successfully we still didn't get any job offers. But I didn't lose hope.
Finally by the end of 2019 my husband got a good job through internal transfer and we are now settled in Australia. All thanks to Sai Baba.
Experience With Sai Baba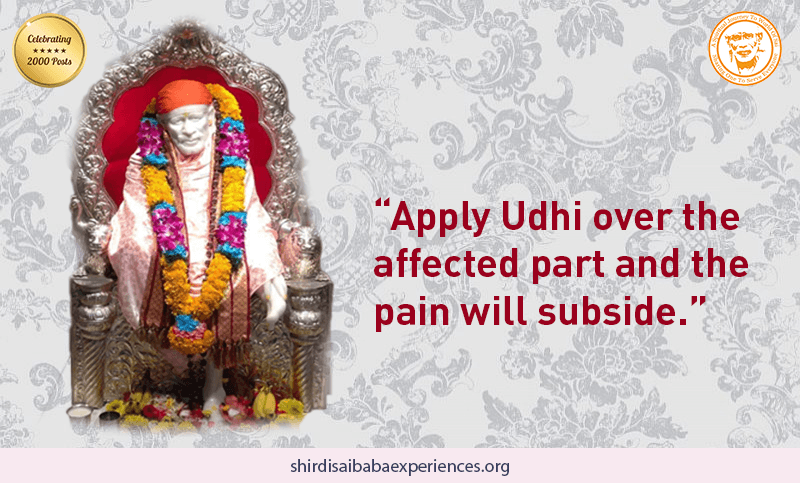 Shirdi Sai Devotee Maheswara from India says: I am Maheswara from Hyderabad working in the IT field. I am sharing my experience.
My company was conducting Vaccination drive for our company employees. So for this I need to bring my company ID card and Aadhar card. But I couldn't find my company Id in my home and asked my sister whether it was there or not. She said that she saw the card and kept it in the wardrobe but then even she couldn't find it after searching. So then I prayed to Baba that if I got my ID CARD then I would post this experience. Within 5 to 10 minutes I got my Id card which was there in my sister's house. Thank You Baba.
Baba's Blessings For A Job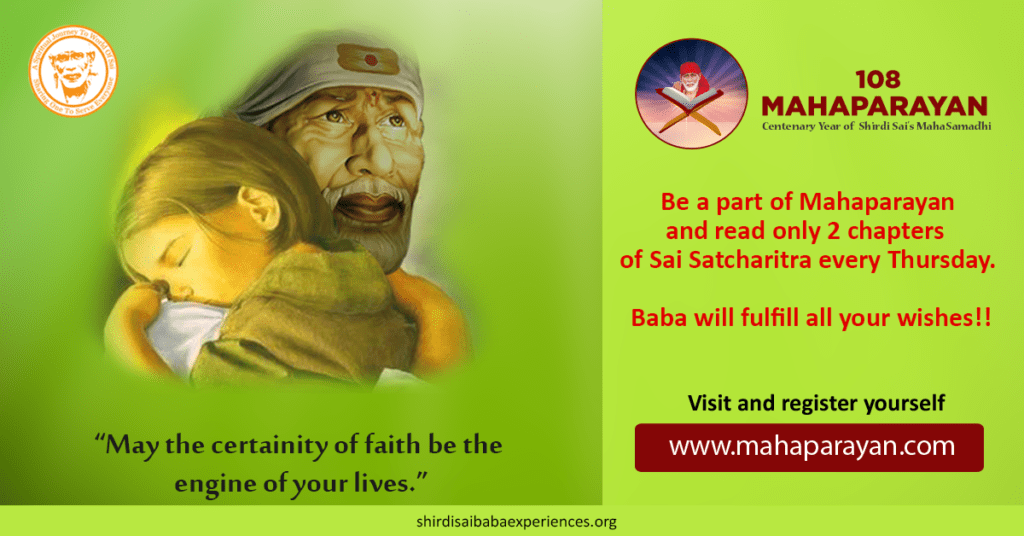 Anonymous Shirdi Sai Devotee from the US says: I am Baba's ardent devotee who is always looking up to Baba for big and small things. Om Sairam. Baba today is Thursday. Most pious day for those who believe in You. Today I had an interview for a job. Baba, please bless me that I might crack it through with confidence. Bless that they accept my experience, knowledge, as well as the salary that I expect for this job, accounting the experience and age.
Baba please be with me so that I am calm and am able to convince them and negotiate at a good rate. Always at Your lotus feet. Om Sairam!
More from SaiYugNetwork.com
© Shirdi Sai Baba Devotees.com – Member of SaiYugNetwork.com