Devotee Seeking Forgiveness From Sai Baba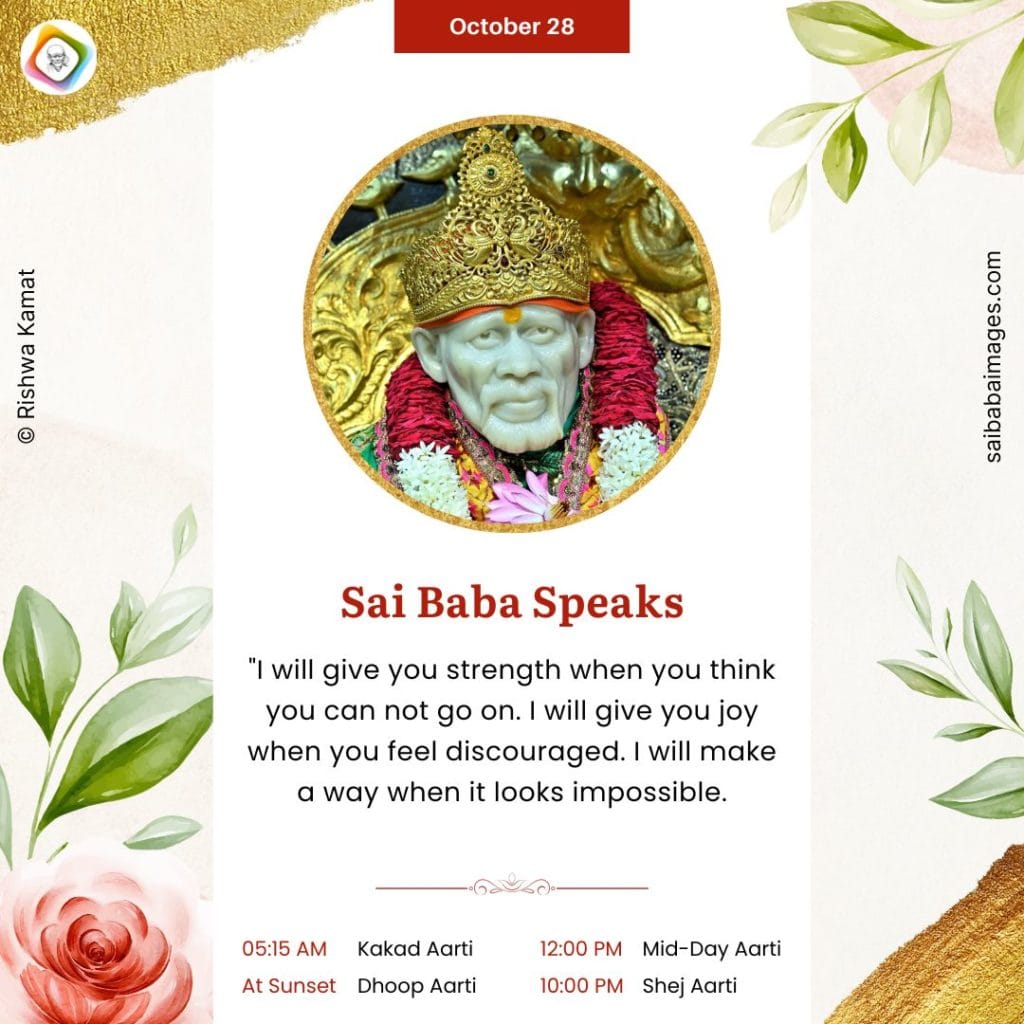 Anonymous Shirdi Sai Devotee from USA says: I am Baba's devotee. Baba please forgive me. I would request to keep my name anonymous as I don't have the courage at this point to disclose my name. 
I'm thankful to Hetalji, Pooja ji, and the entire team for creating such a wonderful SaiYug network. I'm grateful to them as indeed it is modern-day Satcharita that you learn from every day. My experience is really long but please bear with me. Please read so that you don't commit the mistake that I did by not listening to Sai. 
With Baba's grace only, one can be His bhakt or devotee and the credit goes to my mother for taking me to Shirdi when I was in middle school. That was when I first saw the Sai Mandir and Baba's Murti. I just got connected to Him, tears rolled down my eyes and I sat down on the stairs of Dwarkamai. I felt that He understood me completely in and out. Since then He has always been with me. My Mother Said that I found my Guru. He has always helped me to be what I am today, a respectable person in society. This experience, unlike other experiences, is my apology to Sai Baba for not listening to Him and for suffering since then.
My family and I have worked really very, very hard to be where I am and we were thinking of at least easing a little bit of our workload and not working very hard. We were very happy as a small company working and helping people. A big company approached us the last four to five years explaining to us how they could make our life better and after all these years we decided to make the deal and they became the owners. Before signing the papers, I placed two chits in front of Baba and Baba said 'NO'. There is a saying in Hindi called Vinaash Kaale Viprit Buddhi that means the mind makes wrong decisions when one is going to be destroyed and harmed and that is what happened to me. In spite of Sai Baba saying not to join, just thinking about my working hours and the toll it took on my family and husband, the rosy picture created by them I decided to not listen to Baba. It's been more than a year now and I'm suffering every single day, not a day has gone by that I don't regret my decision. I am being forced to work much harder and nothing was mentioned before signing the papers. My husband is working much harder and is under more stress than ever before. Our company was always in profit and now is being claimed to be in loss.
None of my suggestions to improve are ever agreed upon. There is no freedom at all. I know this is the karma that is coming to me. My decision to not listen to Sai – my Guru. I sincerely apologize to Sai Baba every day but I hope Baba will forgive me before I die. It's not only for work but physically, mentally, and emotionally that I have lost my peace. 
My request to all of you is don't ever make the mistake that I made because Baba knows what is best for us. 
Baba, please, please forgive me.

Sai Baba Raksha Karo aur Krupa Karo, Apni Sharan Mein le lo. (Baba please save us, bless us and take us under Your grace.
Sai Baba – The Wish Fulfiller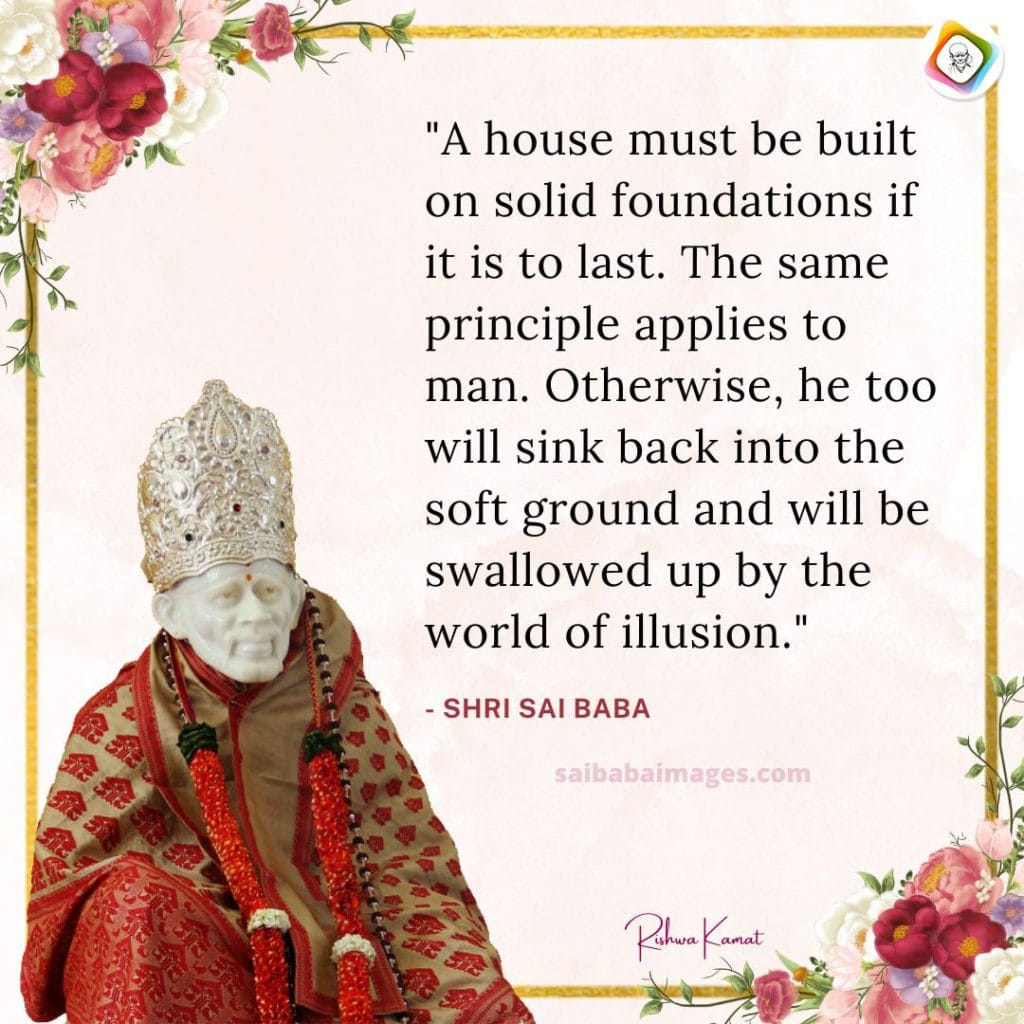 Shirdi Sai Devotee Suraj RV from India says: Shirdi Sai devotee Suraj RV says: Om Sai Ram to all the Sai devotees worldwide. Kudos to Hetalji and the team for doing such noble and fabulous work about publishing all the experiences of Sai Devotees worldwide. May Baba bless you and the team always!

I have two experiences that I would like to share:
Birthday Gift by Baba: I always celebrate my birthday with my mother (my dad passed away at the end of September 2017 and it's now five years in 2022), maternal grandparents, and maternal aunt. In month of June 2022, I ordered a Udi packet from the Saidhamsola site since I do not have an extra packet of Udi. I was praying to my Baba to send the packet before my birthday. On 15th July 2022, my maternal grandfather went to check the post box located in the basement of our apartment complex and he found so many posts left by the previous tenant (we stay on rent). In those posts, there were two packets of Udi, and "Shirdi Sai Sansthan" was mentioned on that. I was so happy and was in full bliss and thanked Baba for giving me the most beautiful birthday gift in the form of Udi prasad. It is clearly mentioned in the Satcharitra that Baba comes in any form whether, in the form of pics, messages, bhajans, etc and He blessed me on my birthday through the Udi packet. Love You so much, Baba!

Baba gave my mother a tenant: We live in Bangalore and we were living in Electronics City Phase 1 for a full four years (2013-2017) before shifting to JP Nagar 7th Phase post the death of my father in September end of 2017. When Covid just began in India in mid-March 2020, there was a family tenant who was living in our flat in E-City (Electronics City short form) from January 2020 till April 2021. Due to the second wave from March end till May end of 2021, she shifted with her hubby and kids to her hometown in Calcutta in the month of April 2021. Our house was locked for 1.3 years (April 2021 to July 2022). We tried calling for tenants but everyone was giving an excuse for not seeing the house. Some were saying that there was no painting done, there was an extra room, no furnishing, and so on. We were quite depressed due to this. My mother and I started praying to Baba to make things right and were also reading one particular chapter relating to housing (Long Time Awaited Flat Sold). My mother and I were also reading our allotted chapters in the Global Mahaparayan. Baba was testing us during this time. In the mid-week of July 2022, the housing agent called and told us that they found a good tenant who was from Indore, MP and they were interested. My mom thought that it was another excuse due to bad experiences of getting a tenant for the above reasons but the housing agent assured us that it was a family tenant and the husband of that tenant got a job in the Mahindra firm in E-City Phase 1 itself. The family tenant paid in advance on the first day itself. In this way, Baba got us a good tenant and eased my mother's worries physically and financially. I also pray that these new tenants stick for at least a year or so.

I lost my job recently due to my lack of knowledge in the field of work and some petty office politics. I pray that Baba gives me a good job so that I stabilize my career successfully. I also pray that in the next two years, Baba gives me a nice girl (who is similar to my interests) so that I can settle down happily with her for the rest of my life.

Jai Sai Ram!
Sai Baba Blessing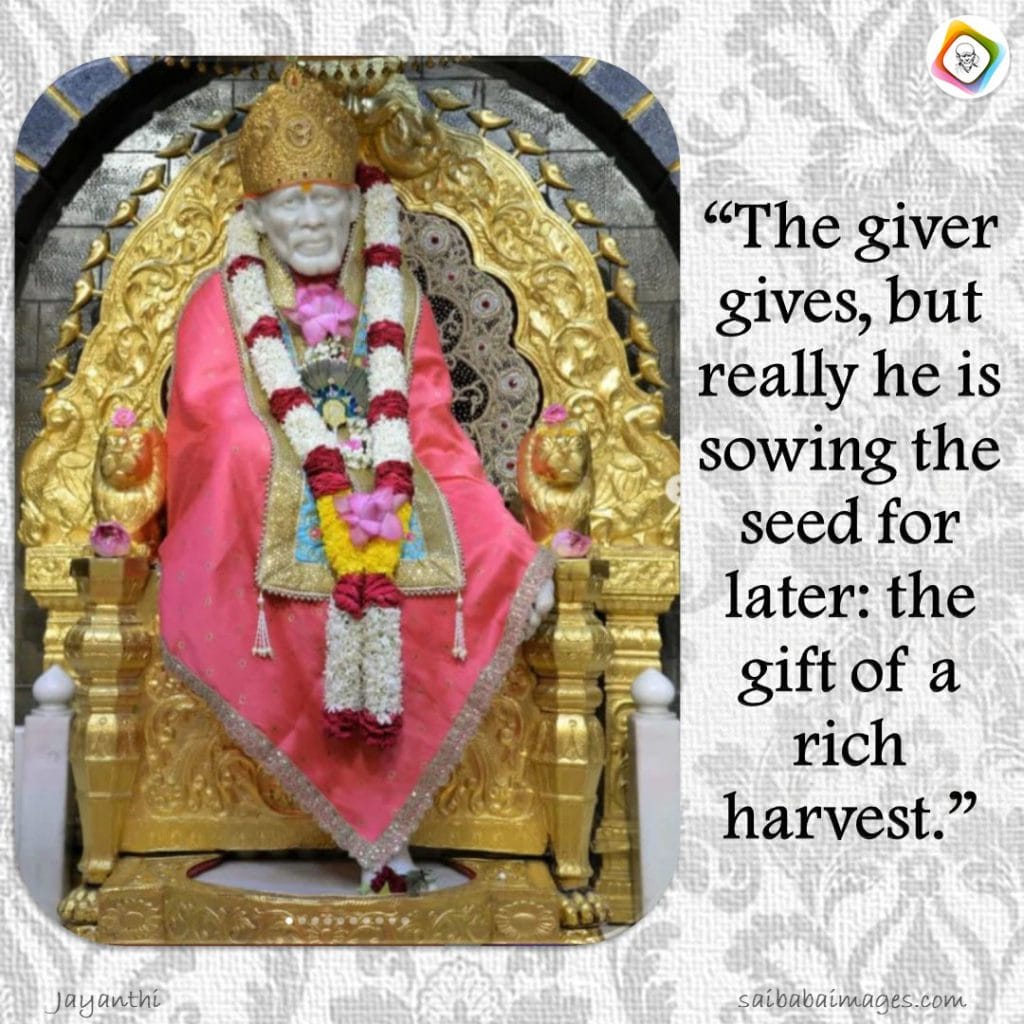 Anonymous Shirdi Sai Devotee from India says: I am a devotee of Baba from India. Om Sai Ram! I am from India and a devotee of Shirdi Sai Baba. I have been experiencing blessings from Baba every time in my tough time. Would like to share one of mine. Six years ago we were based at Panchkula due to my husband's job. That was the first time when I traveled alone to the outstation with my kids for their competition without my husband. 
The very next day in the evening my husband started having back pain when he was alone. He realized the seriousness and he came down to my landlord's house and told them. My landlord's family was about to move to their native place but stopped for a while when their landline phone rang and because of this, my husband could meet them at that time. Seeing my husband's pain they canceled their plan and my landlord took my husband to the hospital.
The doctor did ECG and told it was a heart attack and advised to take him to the city hospital. He alone took him to the hospital, where my husband was unconscious. Again the doctor advised to take him to PGI, Chandigarh for further treatment. In PGI the doctor advised giving an injection worth Rs. 30000/-to save him from a heart attack. My landlord spent his own money to treat my husband. In between, I was calling my husband continuously to pick me up as I was on the way back. Later I came to know about the situation. I came back home with the kids and dropped them off at my landlord's house. I was very worried and tense. My mind was blank. They only arranged for a car to take me to the hospital. 
When I hurriedly got into the car, I saw Sai Baba's small idol in the car and that was the moment when I was stunned. I saw Baba was blessing me that He is there and not to worry. My mind got relaxed. Usually, we find idols of Mata Rani and Wahe Guruji in North sidecars but to my surprise, it was Baba blessing me. 
I went to the hospital, saw my husband and my landlord narrated the full incident, how he was doing all the formalities and taking care of my husband alone as if he was having some inner source to guide him. 
In today's world, it is difficult to find a person like my landlord who spent such a big amount of his money to save my husband's life. Really grateful to him from the bottom of my heart and will always be. Just want to narrate saying that Baba comes to help His devotees in any form and saves them.

Anant Koti Brahmand Nayak Rajadhiraj Yogiraj Parabramh Shree Satchidanand Sadguru Sainath Maharaj Ki Jay!
Om Sai Ram!
Sai Baba Experiences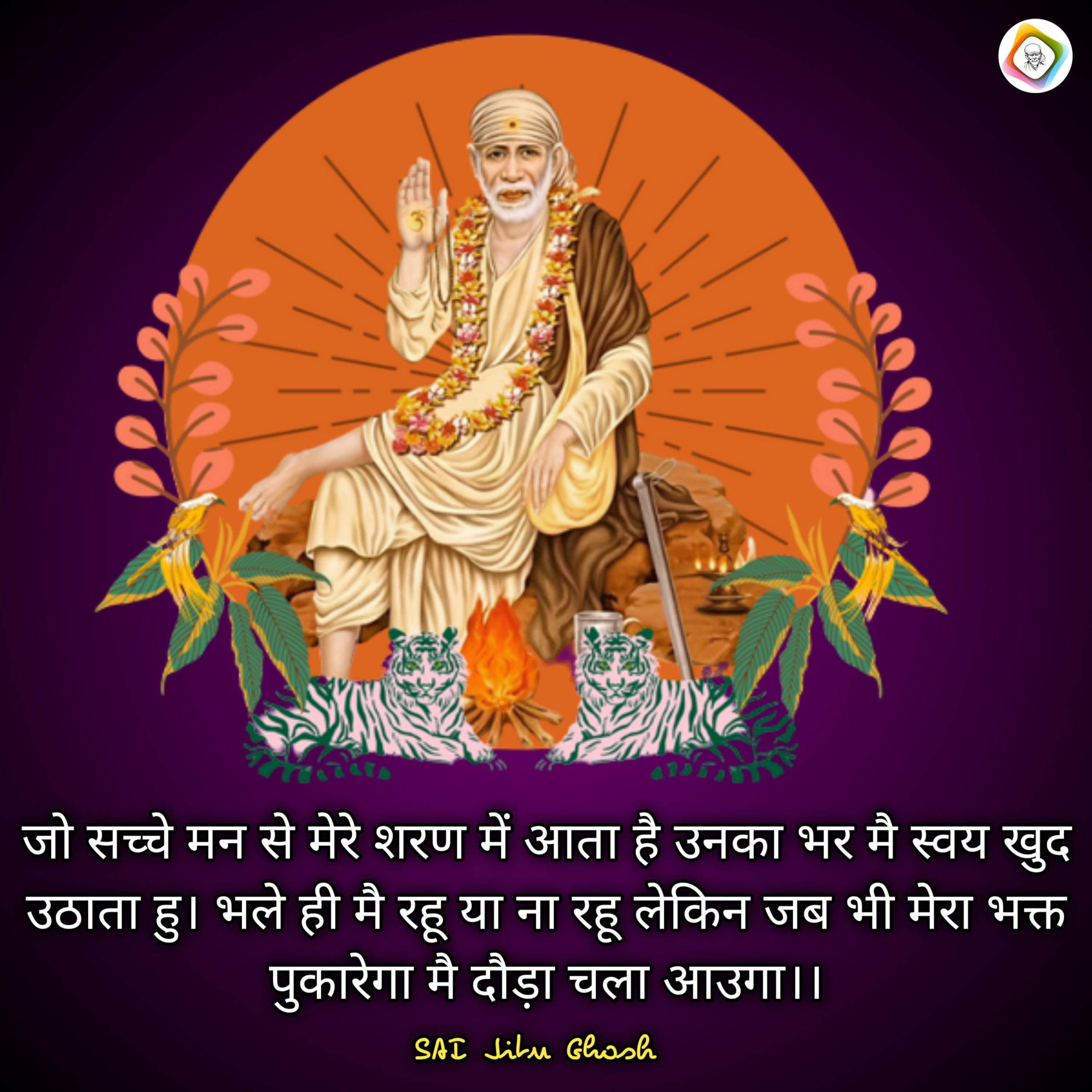 Shirdi Sai Devotee Dr. Vineela V from India says: Hi you all. I am a dentist from India. I'm here to share my 4 experiences from last month.
First experience: I would say it is Baba's blessing. I started working in a well-named clinic. where we will get a chance to do a case under general anesthesia. I, being a dentist, never had such opportunities before. I got an opportunity to treat a patient under GA. I got so anxious out of happiness because I always wanted to be a doctor but ended up becoming a dentist. The case was scheduled in the morning at 5:30 AM. I was so tense since it was my first time under G.A. I prayed to Baba that if everything goes well then I would share my experience with fellow devotees. Since you are reading this, you know that my case went well.
Second experience: I am an event organizer too. I am very new to the business field. Being an introvert, it was very tough to handle the business but learning step by step, to come out of my comfort zone, and to stand strong enough to handle things. I go through troubles sometimes like I feel I can't do it anymore. I feel like quitting. Recently I organized an event for two celebrities where I couldn't reach their expectations. Since I'm new to it I will try my best for the best output. So when I end up with struggles I pray to Baba to save me. Baba is always there for me. Like always I say.

3)Third experience: You know that new virus monkeypox cases have been started in India. Most of the symptoms are related to the skin. For the first time, I got a lip pimple all of a sudden. I generally don't get pimples on my face too but lip pimples are very rarely that I see. I got so scared and didn't understand why it happened. I prayed to Baba that I would share my experience if that goes in a week. Happened everything as I wished.

Sai Baba is always there for me through thick and thin. I wish to become a better daughter, citizen, and better human.
Om Sairam. 
Sai Baba's Help In Time
Anonymous Shirdi Sai Devotee from Australia says: I am a small devotee, thankful for this wonderful site. Every single moment in life is memorable due to the presence of Sai Baba. We are so blessed to have such a gem with us. Thanks, Baba for everything. I had an experience with the blessings of Sai on Aksharabyasam day for my kids. He made everything possible and we reached late but before the closing time of the temple and with His grace only the ceremony was done in time. Thanks for everything Sai and please bless my sons with the best lives, careers, health, and wealth. 
All the shopping was done with Your blessings but hope to recover the expenses soon with Your grace. Thank You so much, Sai. Please help me with my career, I don't want to be dependent on my husband and he is very hard-working, I want to help him financially too. Please make everything possible soon by the end of 2022. Thanks, Baba for everything. Om Sai Ram. 
Sai Baba Message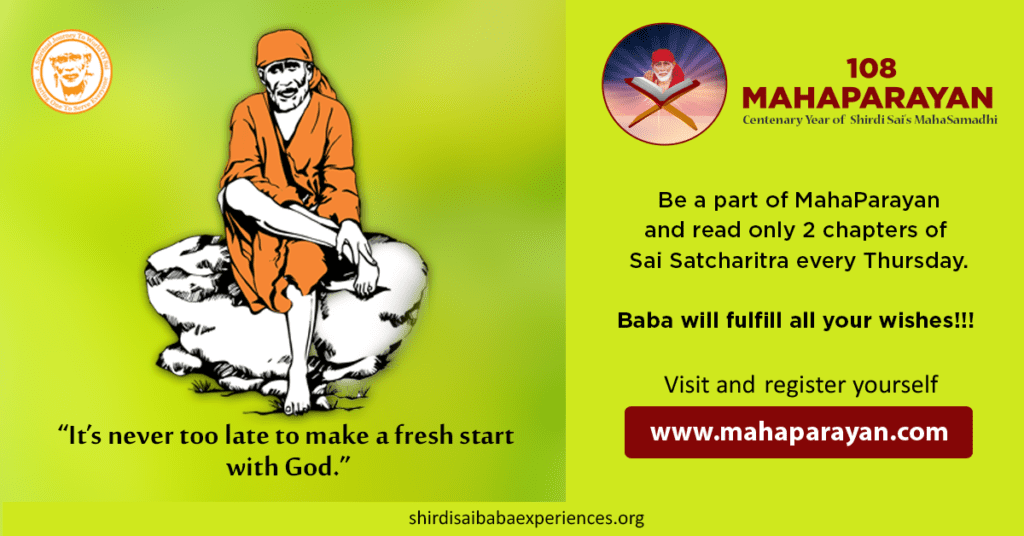 Anonymous Shirdi Sai Devotee from USA says: Om Sai ram
Thank You very much Baba for Your blessings. Thank You very much for giving me this opportunity to share my experience with all Your devotees. I want to thank everyone who is working on this blog you are truly blessed by Baba. 
Om Sai Ram, I wish to share recent experiences. we are staying in the USA,  I have a travel plan to India but I am waiting for my period and I m praying to Baba, because I'm not able to handle travel that too with my toddler, and I am very tense regarding travel due to this covid situation,  but by Baba grace, I got my periods exactly before 4 days of my travel and we reached very safely we didn't attack by any virus, after 14days of my travel I am sharing this experience .before my travel I saw a SaiBaba message in Facebook ' chant my name no virus will attack you'  really got tears after seeing that message how Baba caring about their kids, Koti Koti pranam Baba
while traveling I just chant your name whenever possible, thank you very much for saving me and my kid, please be with us in each and every life Baba. Baba please bless me with a Shirdi trip this time, it's my humble request Baba
om Sai ram
Om Shridi Vasya Vidhame Sachitandaya Dimhaye Tano Sai Prachidyath
---
More from SaiYugNetwork.com
© Shirdi Sai Baba Devotees.com – Member of SaiYugNetwork.com