Faith In Sai Baba Can Move Mountain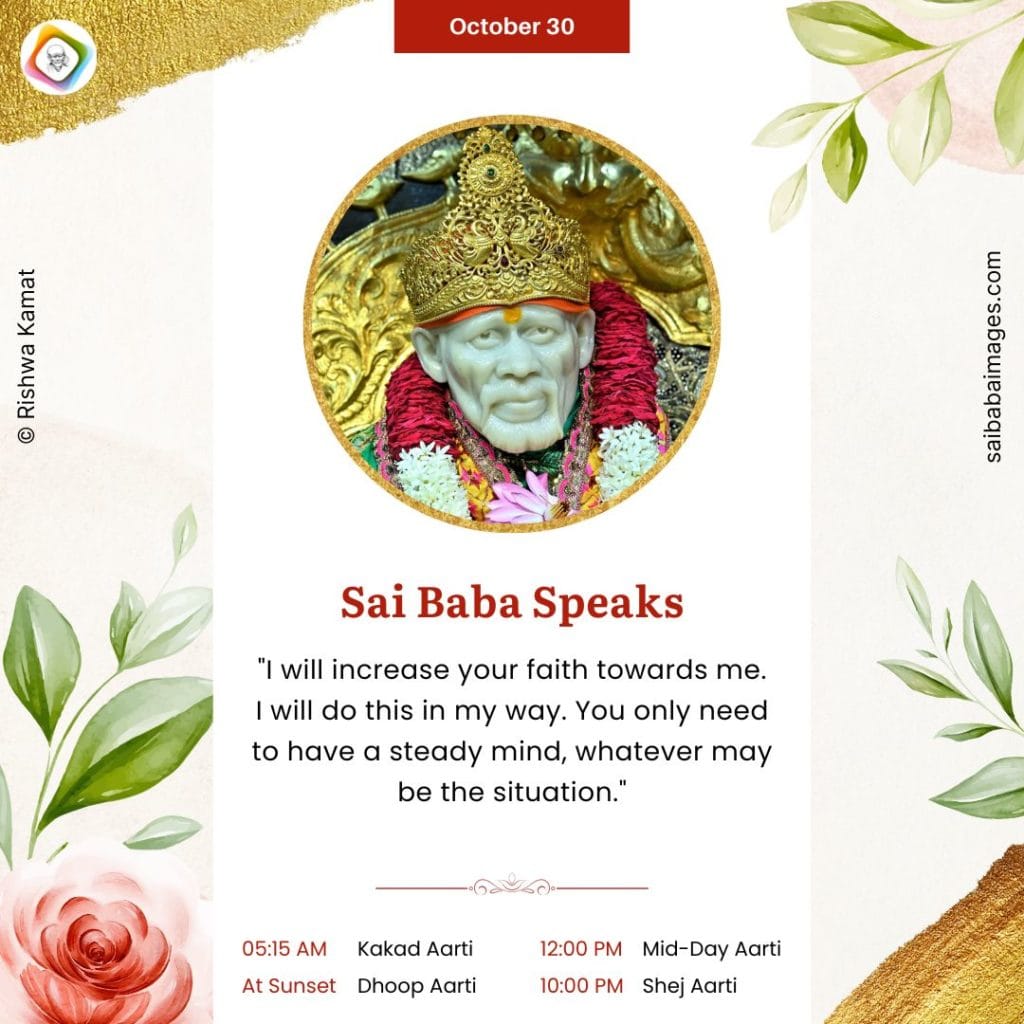 Anonymous Shirdi Sai Devotee from Australia says: A kind request to the team to keep me anonymous. Sairam everyone. I would like to thank Hetal ji and the team for making this website a communication tool for Sai Baba devotees all over the world. I have shared a few of my experiences earlier. Coming to my recent experience, we lived in Melbourne where the constant change of weather is a complaint we can hear from many people and I was also one of the people, who encountered health issues due to it.
For the past 2-3 years, I had the urge to move to a different place. I wanted to move back to India for two main reasons 1. Our parents getting older and coming up with new issues and 2. My health concerns. But it was next to impossible, as we got settled over in Melbourne for over a period of time and my husband and in-laws were also not interested in my thoughts. But I felt that my stay in Melbourne was not for long and left everything to our Beloved Baba. Whatever I wanted to do, I got a struggle and stopover. Likewise in 2019, due to my health issue, I went to India for nearly five months for my treatment and He called me to Shirdi and gave me a lovely darshan. After returning back, had to travel again back to India for my mother-in-law's treatment. That's when my husband agreed to return back to India and try for at least a few years. My in-laws partially agreed but were not so happy with our decision, though. I ended up getting a school close to my in-law's place. Also paid term fees for next year, i.e 2020. 
Each and every time, I asked permission from Baba and He also showed His guidance every now and then. Once after paying the fees, my husband changed his mind saying he was not really interested in moving and have to live with the current situation. I got really frustrated with him and my Baba as well for giving me hope but ended up getting into nothing. But later, with a clear mind accepted, "Whatever Baba is doing, it's for our good". Maybe it is due to my karma and complete surrendering to Him. 
After this surrender, He changed my husband's mind to go to Brisbane, which has pleasant weather throughout the year. Then I too got agreed to it as my health condition was getting worse every day.
At the beginning of 2020, he got some interviews but nothing worked out due to corona and he too lost his job. Nearly for six months, he had no job, and we all got stuck inside the house. But Baba helped us to manage well through our tough times. I was keeping calm, chanting Baba's name, doing prayers, and giving hope to him, knowing Baba will never ever allow His devotees to come in trouble. I was simply holding Him tight with a smile on my face.
Actually those six months, He took care of me as anything. He didn't allow me to go out in cold weather which doesn't suit my health, financially took care of us and since he was not working, cooked a lot as he loves non-veg and I stopped eating non-veg until he gets a job. This was how Baba took good care of me during a tough phase.
When the right time came, Baba guided me to do Durga pooja in Rahu Kaal on Tuesdays and Sai Divya pooja on Thursdays. The day I started Divya pooja, he got an interview call, second Thursday, he had an interview, on the third Thursday, he got selected. Everything happened on Thursdays. The job is to work from home, he can work from anywhere, which helped us to look for rented property in Brisbane. Baba showed me a homeopathy Doctor for my health issue, which is getting sorted out. Baba chose the house for us, it is a community, close to school, with all the extracurricular activities for my child. Even without me saying much, Baba worked on each and every concern of mine and pampered me and my loved ones with love and care.
I always have the guilt that I couldn't be there for my parents during their tough times. But Baba gave me clarity that he is working on my parents' karma as well and my presence will interrupt that. But at the same time, He is supporting my mom, taking care of her, guiding and helping her in every situation, and teaching her to be self-sufficient. 
Now with a clear mind, holding Baba's hand, stepped into my next journey.
Baba's leelas are unfathomable. We simply have to trust and hold Him tight no matter what, He will not even allow us to feel the pain during our tough times. No words to explain His love for His beloved devotees. Love you Sai amma.
Though it can't explain my gratitude completely, my hearty thanks to you Sai amma and Durga amma. Om Sairam. Om Shakthi.
Sai Baba Answered The Prayer For Wife To Get A New Job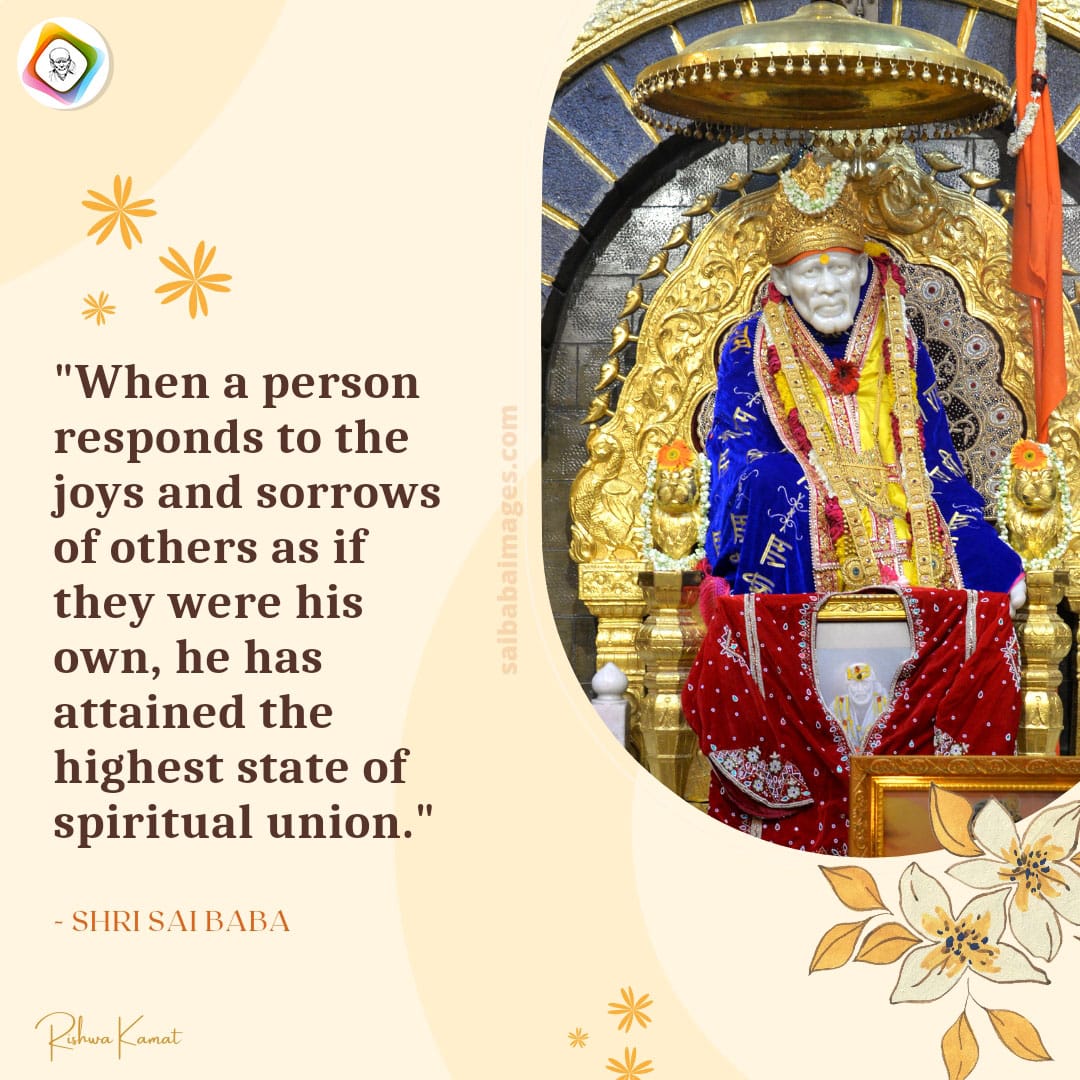 Anonymous Shirdi Sai Devotee from USA says: My wife was having a very hard time with her job.
Even though she was putting in a sincere effort she was unhappy with some of her peers and her manager's attitude toward her. This brought about a lot of stress for her. Sai, through me, encouraged her to apply for a new job. My wife applied for a new position and she got an interview call. My wife has interview anxiety and she had to fight through a lot of stress in her current job while at the same time she was preparing for the interview. She was going through a lot and that is when I requested Baba to help her out. 
Through Baba's grace, there was no spec of doubt in me that she would land up in this new opportunity. I also made up my mind to record this experience after she accepts her offer letter. She signed the offer letter last Friday (8/12/2022) and I want to dedicate it completely to Sai's feet. There is no doubt in my mind that the Divine hand was helping her through this process. Thank You Sai for the opportunity and please guide her in doing the right thing as always.

Om Sai. 
Thank You Sai Baba For All Your Mercies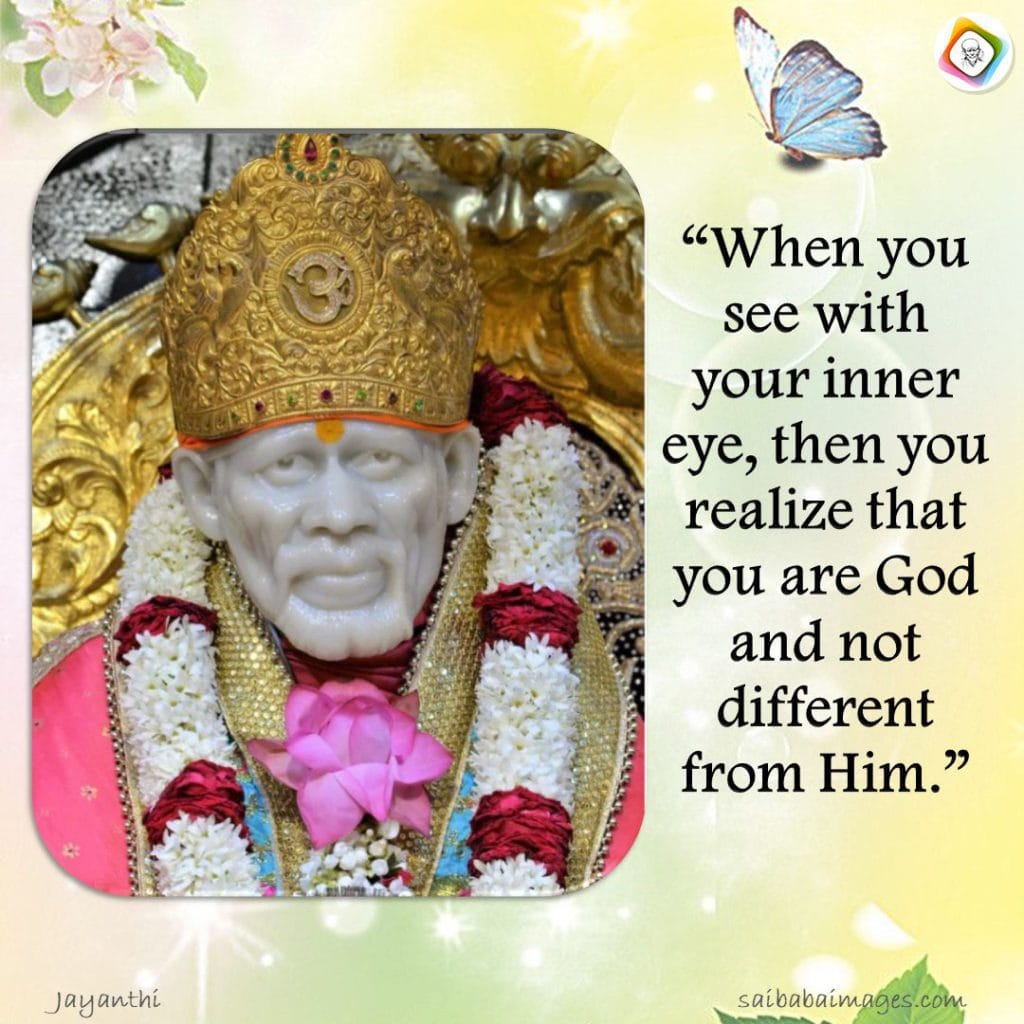 Anonymous Shirdi Sai Devotee from USA says: Thank you admin and team for maintaining this blog. My son goes to college on the other side of the nation. He is three hours behind where I live. Every day morning we both wish good morning to each other. Today morning I was late in wishing and he too had orientation so he forgot to wish. I texted him at 11:30 am and for him, it was 8:30 am and the message did not say that it was delivered. I was normal for an hour but then I started to worry and thought that he must have switched off his phone which he never does. I texted him a couple of more messages and all were not delivered. Then I started to worry more. I thought let me not worry and leave everything to Baba as He would take care of him. My mind was still worrying and I kept telling myself that Baba will take care of me and prayed to Baba to take away all my worries and take care of my son. Then within a few minutes, he texted saying that he was in orientation. I just thanked Baba for taking all my worries and taking care of my son. Thank You Baba so much. Baba, please keep all my family, friends, relatives, and Your devotees healthy and happy. Jai Jai Sai Om Sai!
Sai Baba Our Saviour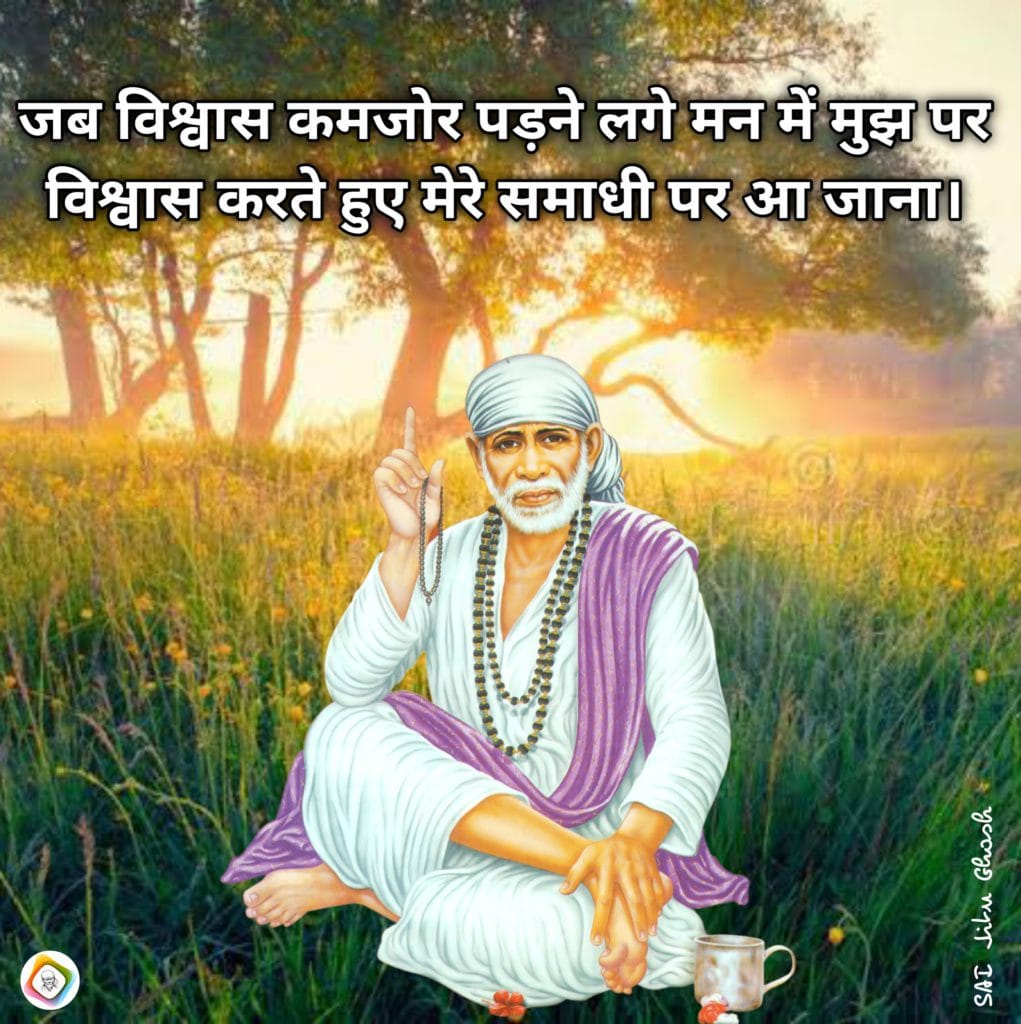 Anonymous Shirdi Sai Devotee from USA says: Om Sairam! I am one of the sparrows that Baba pulled near Him.
My family and I are ardent devotees of Baba. Kudos to the team for maintaining this divine platform. Baba is our guide and sole protector.
For the past three days, my husband and my kids were not feeling well. I prayed to Baba and gave them Udi. Within two days they were back to normal. Thank You, Baba. My hospital test results were also normal because of You. Please shower Your blessings on us, Baba. 
Sai Baba Saved Children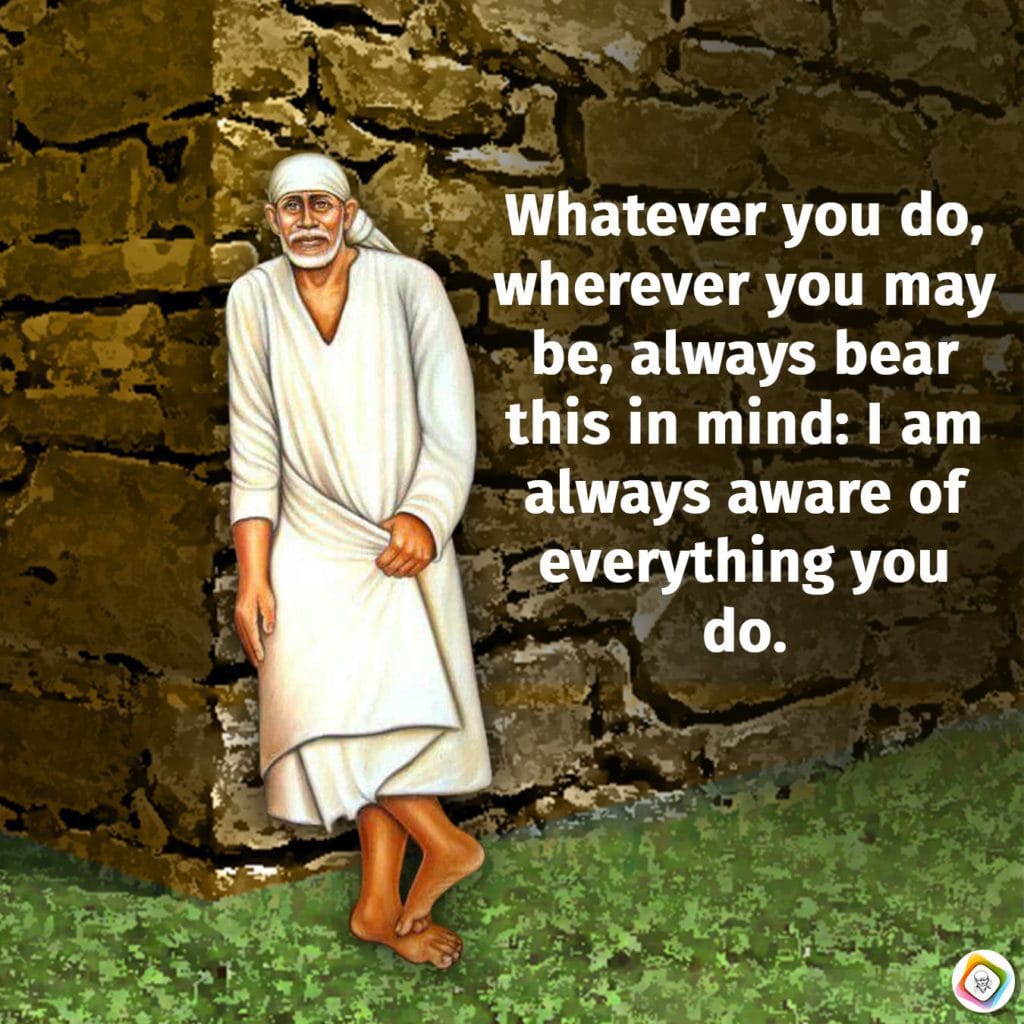 Anonymous Shirdi Sai Devotee from India says: I am a devotee of Sai who always seeks His help in all actions I do. 
When Covid had started growing I roamed in many crowded areas along with my 1-year-old kid and 6-year-old child as I needed to take care of the visa process. I prayed to Sai to save us from getting contacted by Covid so that I can share my experience here on this website. Sai has always saved us despite roaming in many crowded areas.

Please Sai save us from all hurdles like You always do. 
Thank You Sai Baba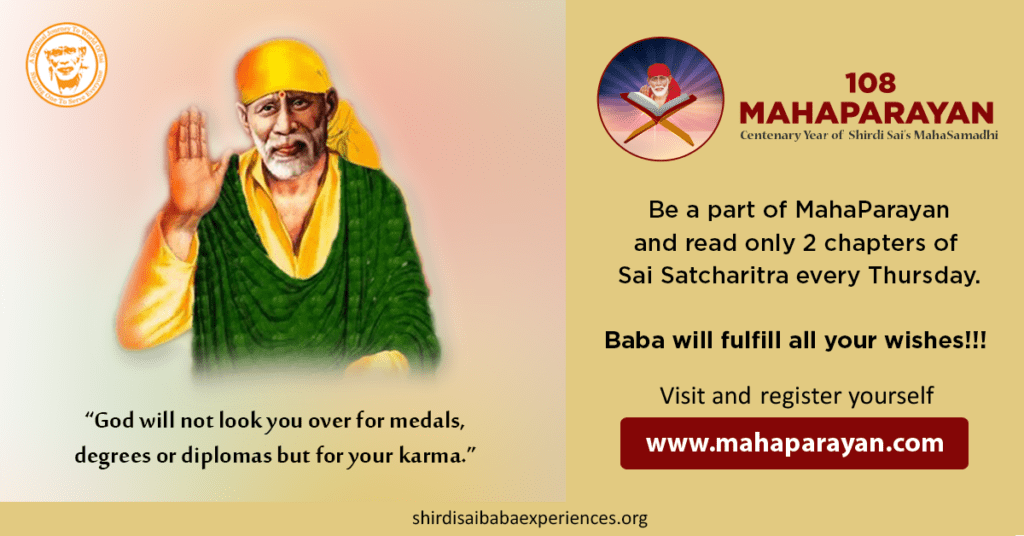 An anonymous Shirdi Sai Devotee from India says: Dear Hetalji and team, thank you for providing us with this divine platform.
Dear Baba, thank You as my day went well yesterday. Thank You for saving me and for not letting what I was worried about happen. It was a pleasant day. Thank You Baba for making the parcel people answer my call. Om Sai Ram. Om Sai Ram. Om Sai Ram. 
---
More from SaiYugNetwork.com
© Shirdi Sai Baba Devotees.com – Member of SaiYugNetwork.com