Sai Baba Leelas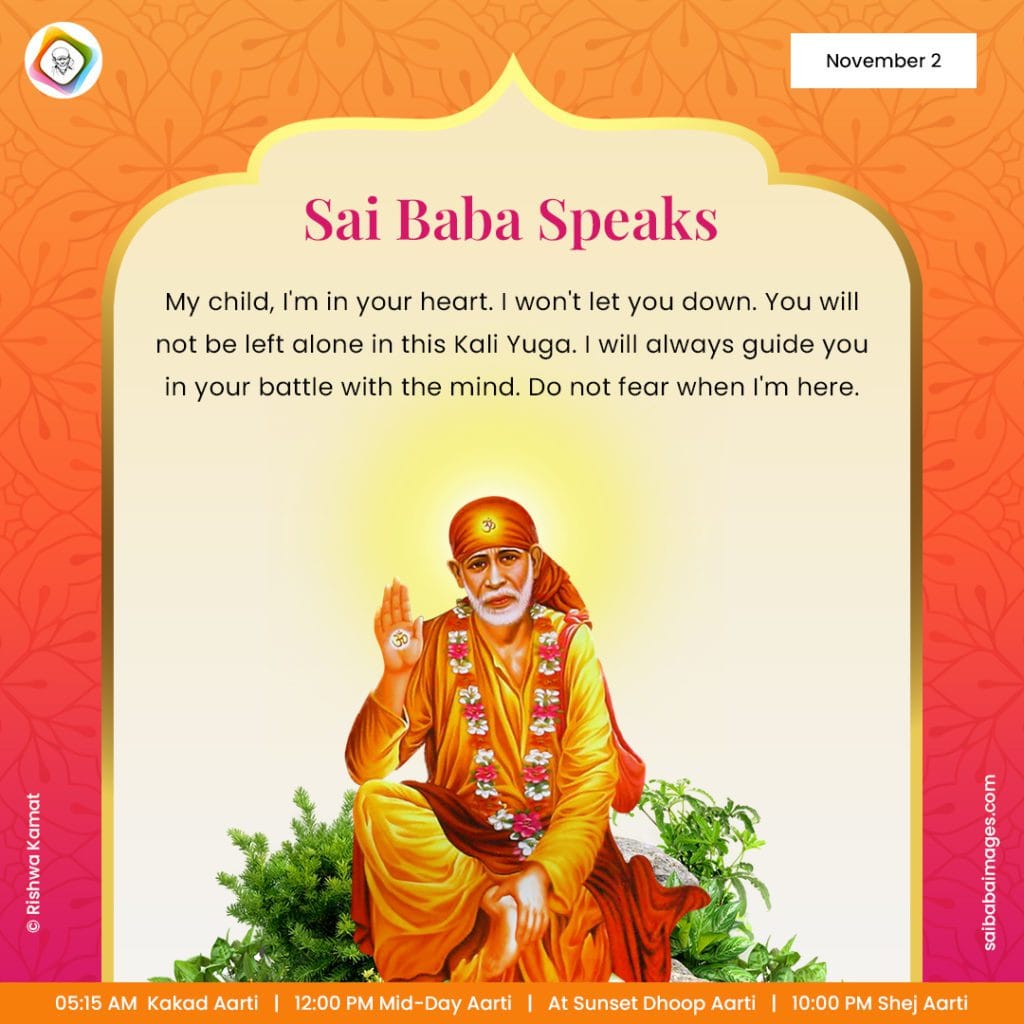 Anonymous Shirdi Sai Devotee from USA says: I am a Sai devotee from the USA. 
Baba pulled me towards Him three years back. After surgery, my son had a few health issues and Sai cured all of them and I promised Sai that I would share these experiences here. 
Thank You, Sai from the bottom of my heart for curing all these problems.
1. His heart rate came back to normal.
2. He had pain in his pee because of concentrated urine. Sai solved this problem and made his urine diluted. After applying Udi, his pain was completely gone in two days.
3. Thank You Baba for not making that thing happen.
4. By Baba's grace, he is going to school without any issues. 
Reading the Sai Satcharitra chapters every day, chanting the name of Sai and Sai Rakshaka Sharanam Deva, and applying Udi on the affected part solved so many health issues of my son during surgery and also during the recovery process. Thank You, Sai as without Your help this would not have been possible.
Om Sai Jai Jai Sai
Om Sri Sai Arogya Kshemadaya Namaha 
Sai Baba Dream On Janmashtami 2022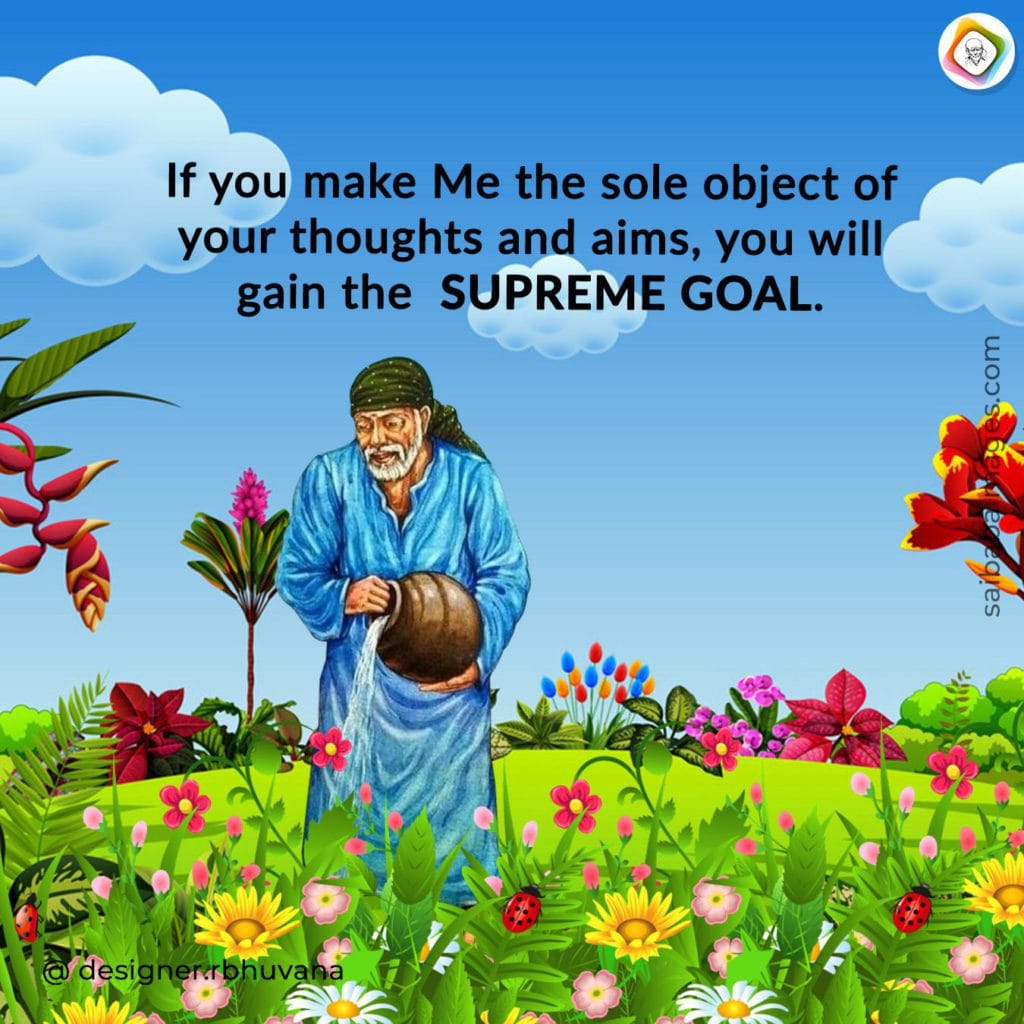 Shirdi Sai Devotee Suraj RV from India says: Sai Devotee says: Om Sai Ram to all! Happy Janmashtami to all!
Thanks to Hetalji and the team for doing this fabulous work of serving Baba through this holy site! I would like to narrate my experience of how Baba gave me darshan on this Janmashtami day in 2022. 
Today i.e. 19th August 2022, I had a dream that I visited Lord Krishna temple with my family for darshan. Instead of the Lord Krishna statue being in the temple, I saw my Baba there. I asked my family whether they could see Baba or Lord Krishna, and they said that they could see only Lord Krishna but I could see only Baba. I was stunned and thanked Baba for giving me a darshan at the temple of Lord Krishna. When I turned back, I could still see only Baba instead of Krishna. When I came back home, I saw a picture of Baba and Krishna together and that's how the dream ended. 
After getting up on the date mentioned above, I then understood Sai Krishna's leela! Baba is in all forms of God. That's why Maalik Ek and Roop Anek!

Jai Sai Baba!
Jai Sai Krishna!
Sai Baba Cured Devotee's Son
Anonymous Shirdi Sai Devotee from Australia says: Baba never leaves your hand when you are in trouble. 
My son who is seven years old suffered from severe abdominal pain. It was getting unbearable for him and I was feeling so helpless looking at him like that. Doctors were unable to diagnose the problem and we had to go in and out of the emergency three times. The fourth time when we entered an emergency was a Thursday. He hadn't taken any food and was vomiting everything including water.
I was heartbroken as I thought Thursday things should look better and Baba would rescue my son. I even prayed that I would submit the experience and do an 11-week pooja on Thursday. However, Baba sent so many people to our help. We got in touch with friends who referred over to the best doctors and everything started looking together. That night my son had terrible pain and cried thrice more than the other days. I was so helpless and heartbroken that nothing was working.
But I slowly understood that maybe Baba had a plan. That was the last time that he cried out of pain. The next day, he started feeling better and his pain episodes automatically stopped. He is now almost back to normal. 
Baba keeps proving to us that Shraddha and Saburi are very important and that He is always with us and not to lose hope. Love You and thank You Baba for helping us get through it. 
Sai Baba's Blessing On Devotee's Family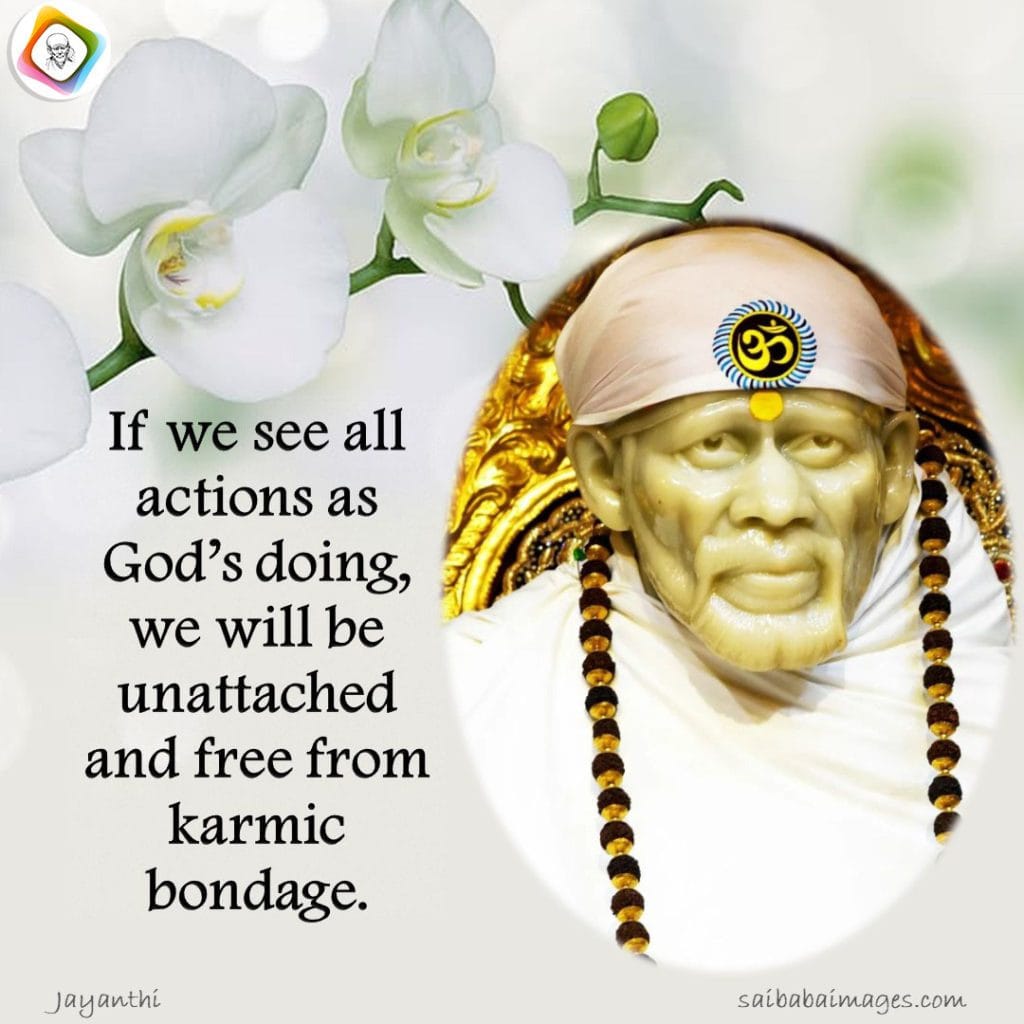 Anonymous Shirdi Sai Devotee from India says: Om Sai Ram, I am a devotee of Shirdi Sai Baba. Please keep me anonymous. I always feel blessed to be at Baba's feet.
Thank you to Hetalji and to the entire team for creating such a wonderful platform where we can express Sai Baba blessings in our lives.
My experience, am so thankful and grateful for Baba's blessings for my brother and his family, he is staying out of India and there are covid cases, I always pray to Shirdi Baba to bless my brother and his family and keep them healthy. Thank You baba for the blessings on my brother and his family.
Thank You Baba for blessing me and my family. Baba sorry for posting my experience late. Baba's blessings are always there for me and my family.
Thanks, Sai Baba For Your Help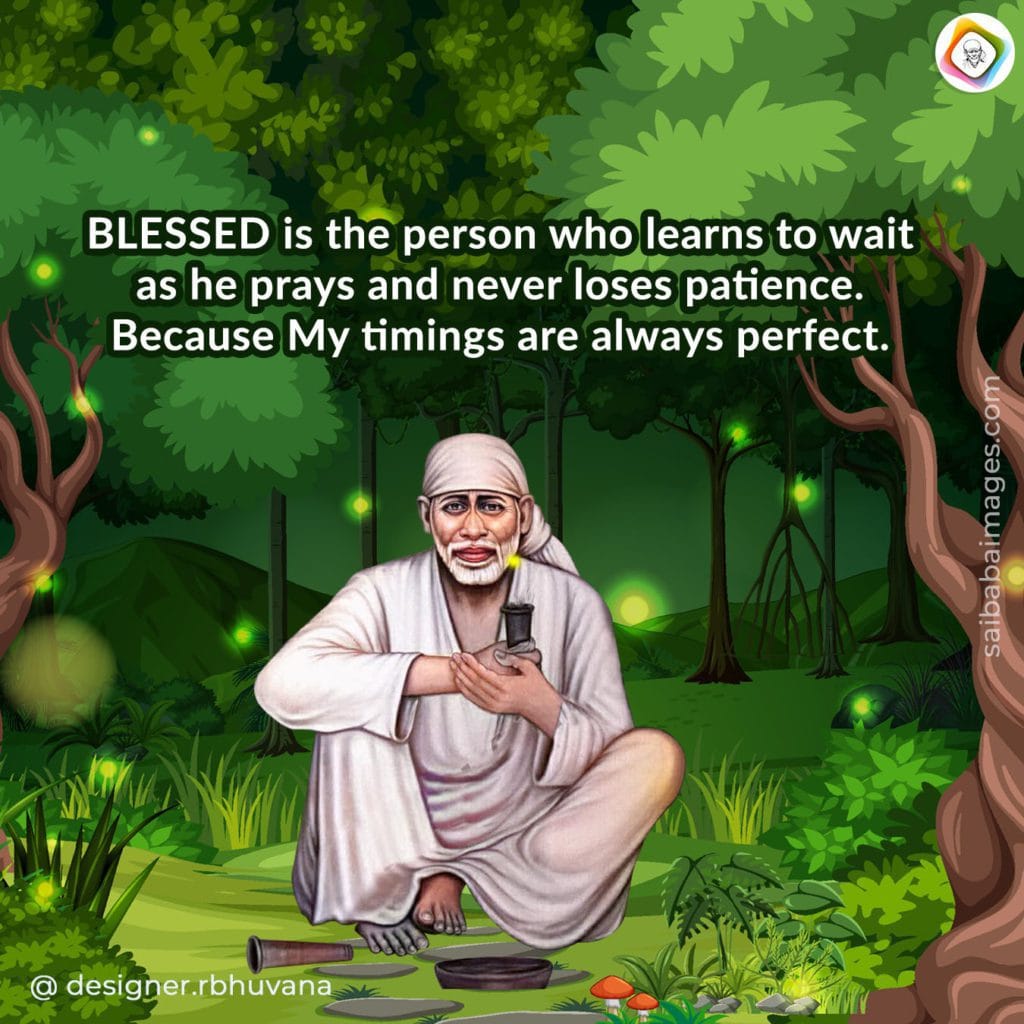 Anonymous Shirdi Sai Devotee from India says: I have been a devotee of Baba for 10 plus years.
Health – I have been having problems with my periods. I haven't got my period in six weeks. I had a wedding to attend and was worried that my period would come on the way. Prayed to Baba and left Him to decide for me. Thanks to Baba.
Please protect my family from COVID and bless my mom, sister, brother, and their families, my husband, and children with good health and peace of mind. Om Sai Arogyakshemadaya Namaha!
Wedding- It was a family wedding and prayed to Baba that everything would go well. Sai Baba blessed us. If I have forgotten to share anything or if any of us have done any wrong then I truly apologize on all our behalf. 
Sai Baba Solved The Skin Problem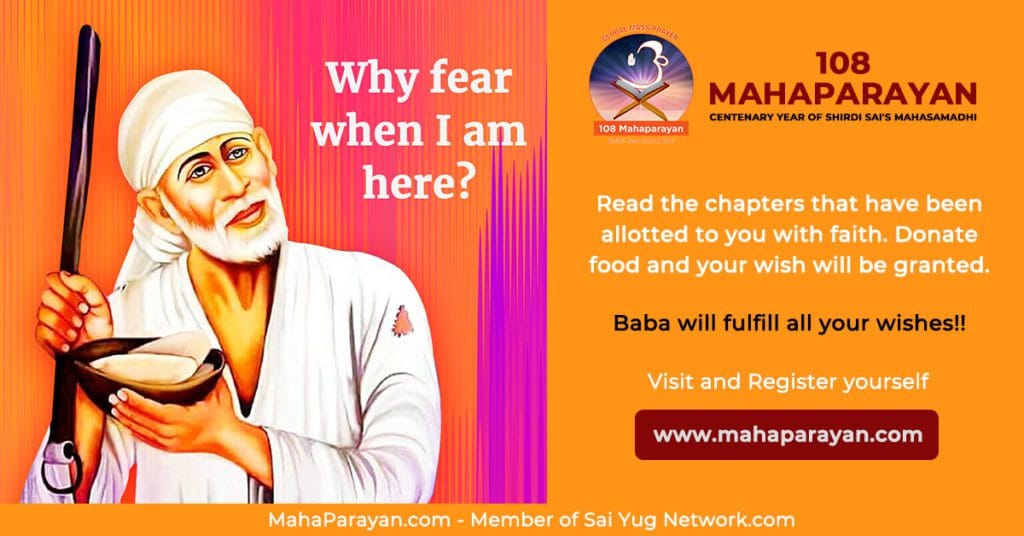 Anonymous Shirdi Sai Devotee from India says: Sai pranam! I am working as a lecturer in college.
Suddenly one day I was found with rashes on my body. I went to the doctor and he gave me some tablets but it was not cured. I was very much scared and so I prayed to Sai Baba. The next time I consulted another doctor and she finally told me that it was just an insect bite and not to worry. I was happy to know that. This is how Baba solved my problem. Om Sai pranam!
---
More from SaiYugNetwork.com
© Shirdi Sai Baba Devotees.com – Member of SaiYugNetwork.com