Sai Ram Is Refuge Of Every Devotee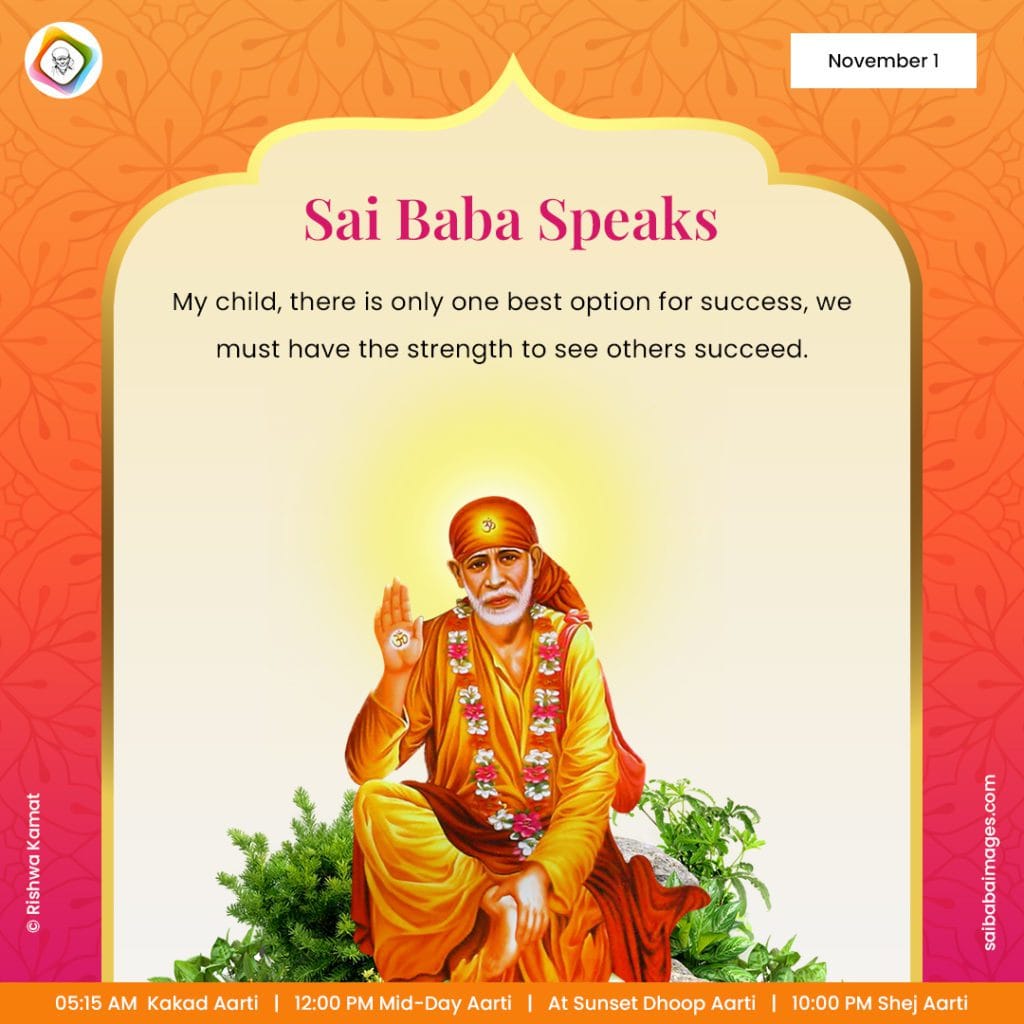 Anonymous Shirdi Sai Devotee from India says: Sairam Sairam! I am from Bangalore. Om Sairam! Jai Sairam!
First I want to say sorry to Baba for the delay and negligence on my side in sharing the help of Sai Baba. I am very sorry, Baba. 
My kid was suffering from a cold and it also became feverish as he was not taking any medicines. I prayed to Baba a couple of times and at both times the fever and cold subsided without taking much medicine. We used to give him medicine but he would refuse to the maximum extent. So we had to force it into his mouth and he would immediately vomit due to which along with the medicine the food that he had taken would also come out. I had no choice and always Baba is my only refuge to cure him. Please help me Baba in making him understand and take the medicines whenever required. I don't have a solution for this except for You. 
Also for this potty training, he is not cooperating and it is getting difficult to train him. Please help me, Baba. I have also forgotten to share two more things that I prayed for and that You helped. I delayed sharing it and now I am clueless about what it was about. Very sorry, Baba.

Om SaiRam
Om Sai Sri Sai Jaya Jaya Sai
Om Sri Sai Arogyashemadhaya Namaha
Om Sai Rakshak Saranam Deva
Om Sri Ananthakodi Brahmandanayaga Rajadhi Raja Yogiraja Parabramha Sri Sachidhanandha Samartha Sadhguru Sainath Maharaj ki Jai
Om Sai Namo Namaha
Sri Sai Namo Namaha
Jaya Jaya Sai Namo Namaha
Sathguru Sai Namo Namaha
Trust In Sai Baba And You Are Saved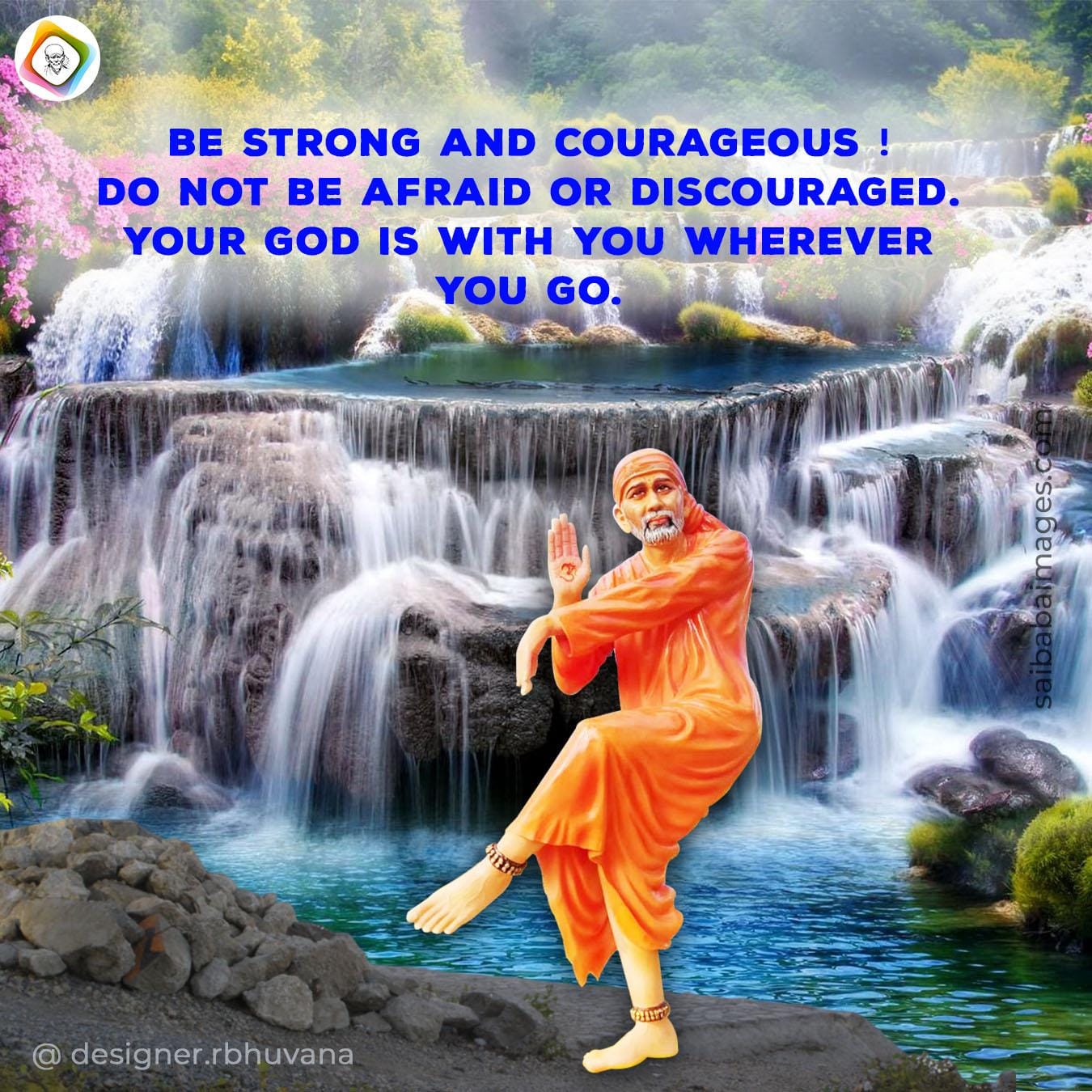 Shirdi Sai Devotee Gobinath Arunachalam from India says: Pranams to Sai's children around the world.
Baba, every single time You are proving that You are with us and safeguarding us from all evils. Only we are growing tiny with doubts and fears when faced with situations. Deva, please forgive us and give us the wisdom to completely surrender at Your holy lotus feet and stay with utmost faith and patience.
We cannot thank You enough for getting the report negative. We are really ashamed for being nervous for over a week with all fatalistic thoughts not realizing that You are around for protecting us. No words to explain the relief that the report brought to us. It's none other than Your blessings. We thank You with tear falls and surrender at Your feet, Deva. Please accept our deep obeisance and protect us as always.

Om Sri Sai Rakshak Saranam Deva is just not the mantra to recite but it is the air to inhale in every breath. Love You Sai. 
Sai Baba Is A Miracle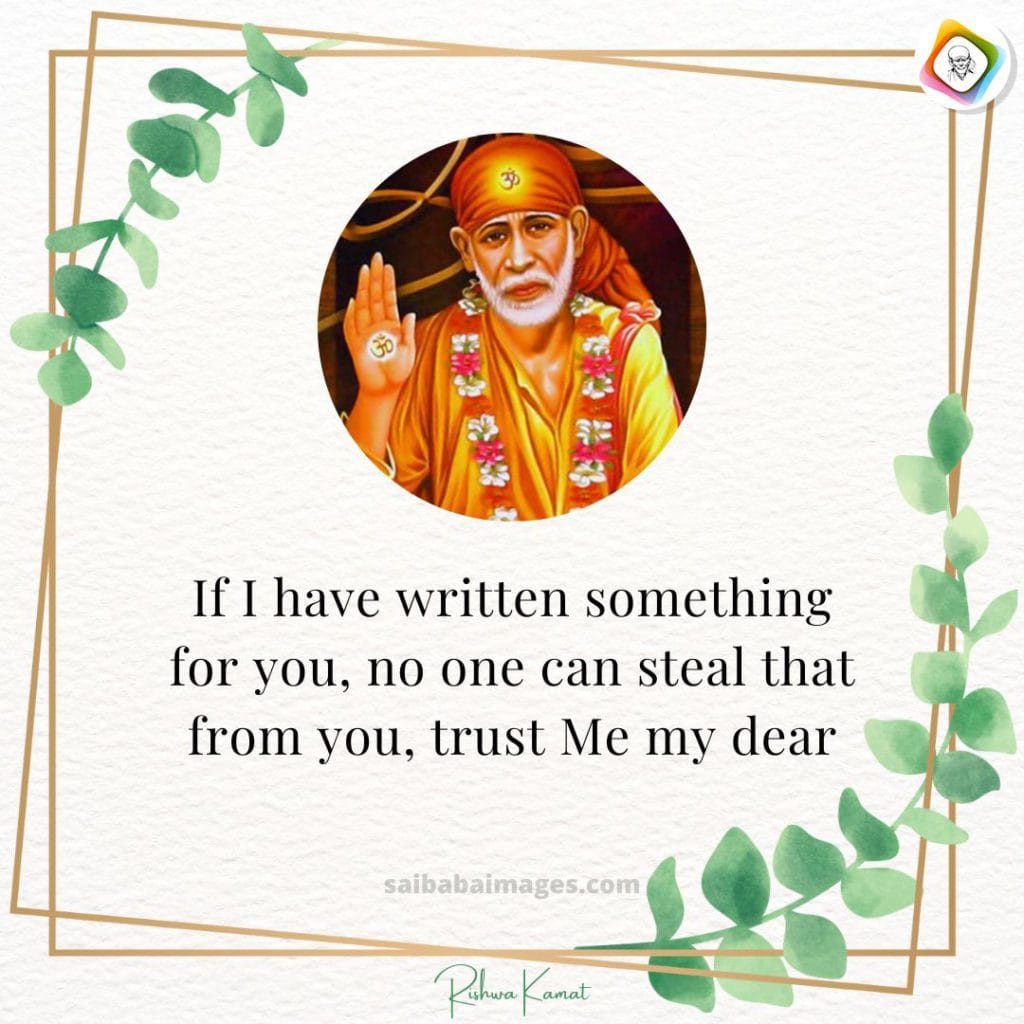 Anonymous Shirdi Sai Devotee from the USA says: Love You Sai Ma. Thanks, Hetalji and team for this wonderful platform to share over experience. 
Experience: My son is so used to his daily routine at home. He recently started preschool. Every day he cries about going to school because he thinks that we will leave him in school. So I prayed to Sai to help him. It really worked then as the next day he went to school and was better but still, he is cranky and wants me or my husband to constantly stay with him at school. He still cries sometimes but with my Sai Maa's help, it is getting better every day. Thank You, Sai for always being there with me. Love You. 
Immigration And Son's Day At School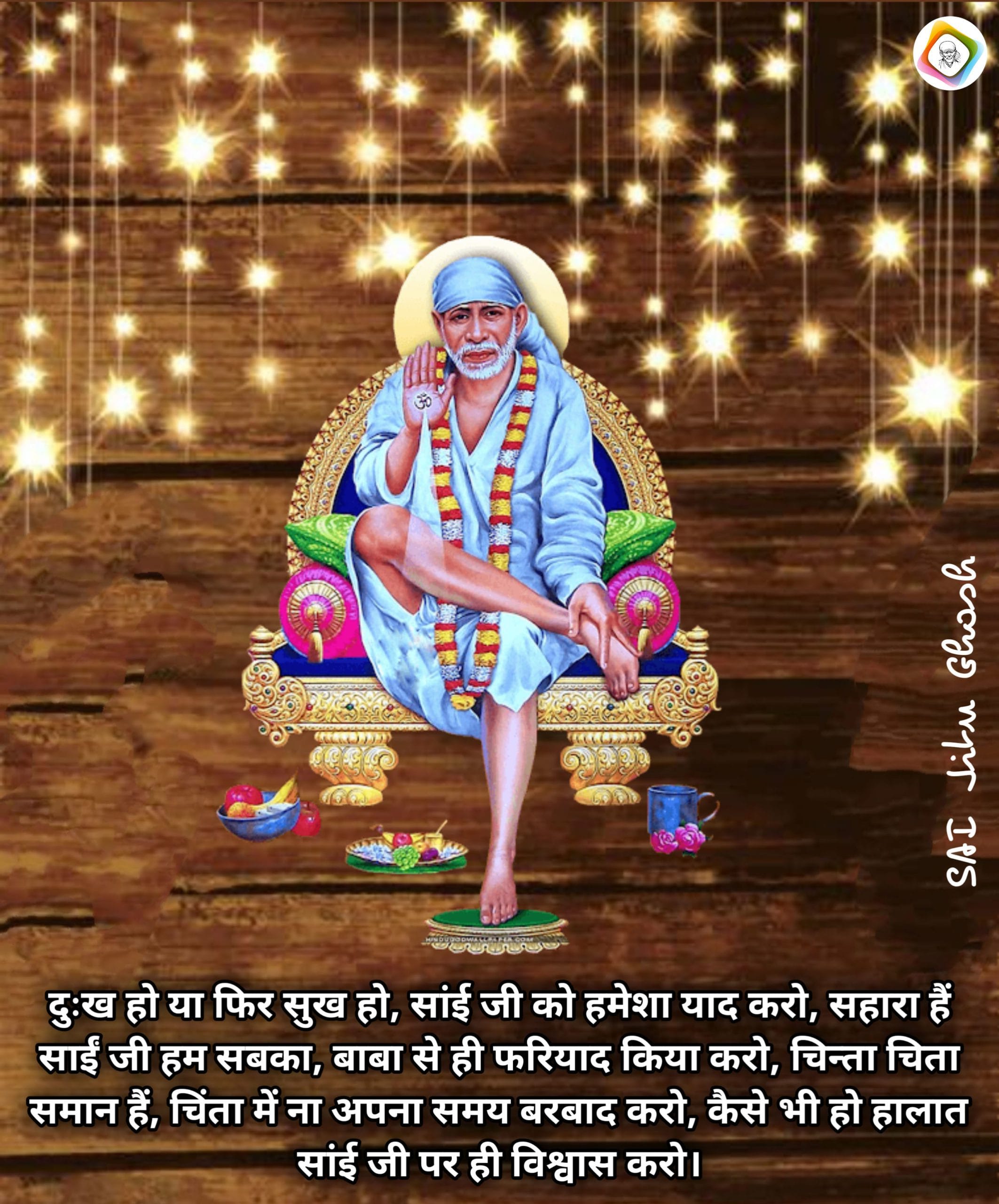 Anonymous Shirdi Sai Devotee from the USA says: Live in the USA with spouse and child. I have an issue regarding my immigration status which has been pending for five months. I requested Baba to show me at least one sign and He showed me a sign. I am confident that soon, I will get good news. 
Last week my son woke up tired but was excited to go to the camp. I just prayed to Baba and my son felt better and came back happy from the camp. Thank You, Baba.
Thank You Sai Baba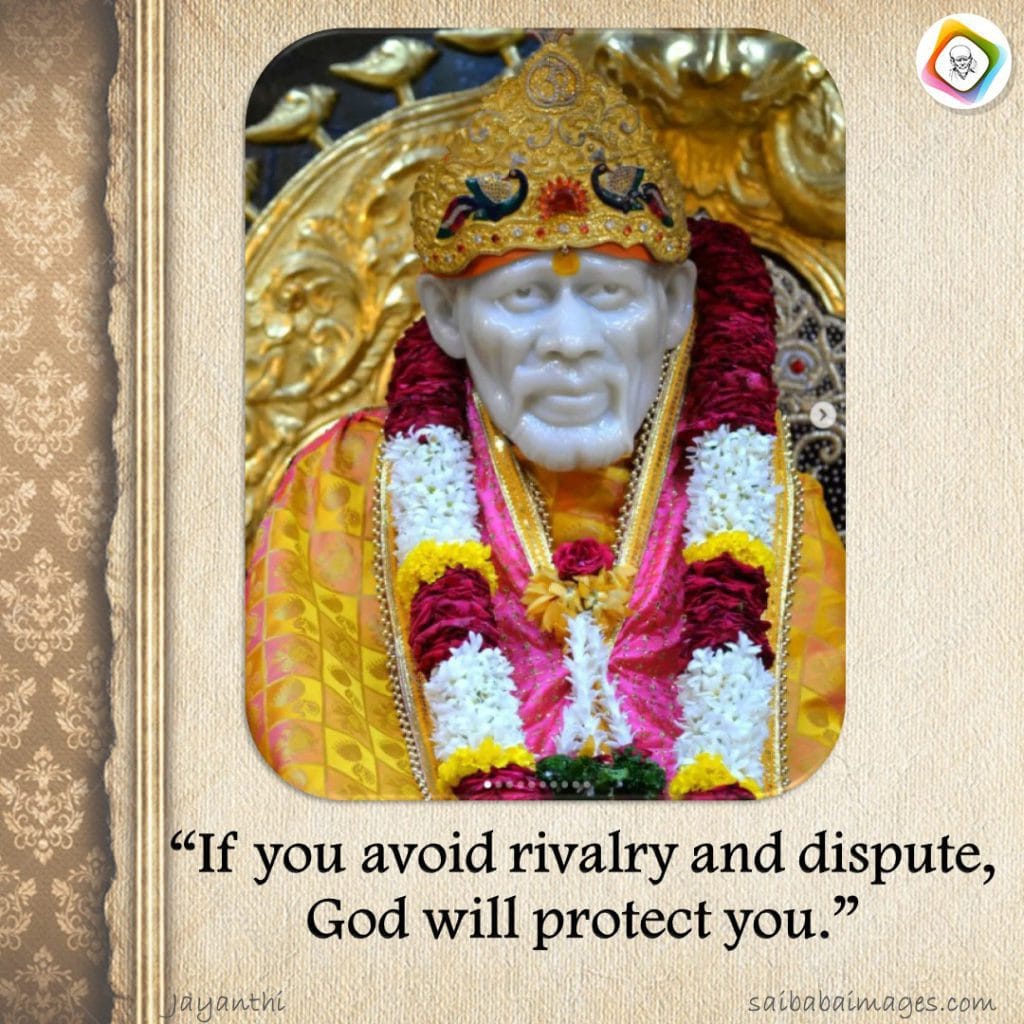 Anonymous Shirdi Sai Devotee from USA says: I am a small devotee of our Sai, currently staying in the USA. Om Sai Ram. Thank you Hetalji and team for this divine work.

Without Baba, my life is nothing. Baba has full control of our lives. Thank You Baba for everything. Please bless and save us from everything. Om Sai Ram Om. Sai Ram Om Sai Ram!
Sai Baba's Krupa/Miracle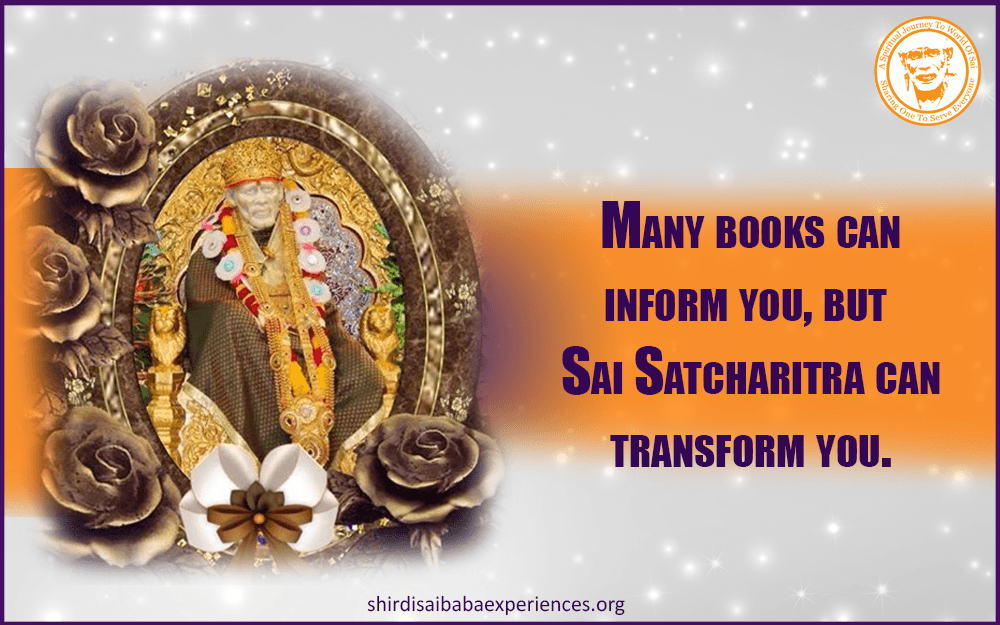 Anonymous Shirdi Sai Devotee from India says: Om Sairam, I am a small devotee of Lord Baba from India. Due to Baba's grace, we got abundant water in our new borewell for agricultural purposes. I had promised Baba to post here once we get water. Please sustain abundant water in this borewell forever Baba.
Thank you Baba for Your Krupa. Thank you all. Jai Sairam.
---
More from SaiYugNetwork.com
© Shirdi Sai Baba Devotees.com – Member of SaiYugNetwork.com