Sai Baba Experience
Shirdi Sai Devotee Dhiraj from Canada says: Jai Sai Ram, I had an amazing experience today and wish to share with you all.
My wife today lost her very expensive uninsured mobile phone whilst walking and we had some idea that it might be a place where we had taken some pictures.
But when I went looking for it in that area I couldn't find it.
She panicked very badly because she has recently been under a huge amount of stress for other reasons and now losing her mobile was the worst thing that could ever happen to her. She started thinking the worst because all her essential information concerning everything was on her mobile.
I started praying very hard to Shirdi Sai Baba to please find her mobile because I knew about her existing stress levels. Chanting Om Sai Ram and verily pleading with Baba to please find her mobile. My wife went out again looking for it but I thought she was wasting her time as I had already checked that area where we think she lost her mobile.
I honestly didn't think she would find it because I had searched everywhere along the route we took.
But Baba's mercy, compassion, and omniscience are so amazing that she found her phone soon after I started praying to Baba. So the lesson for me is never, ever to underestimate Baba's omnipresent, omnipotent and omniscient powers because honestly, He can hear you when you turn to Him. And that's exactly what happened to me today. Om Samartha Sadguru Sainath Maharaj Ki Jai.
Sai Baba Saved From A Professional Problem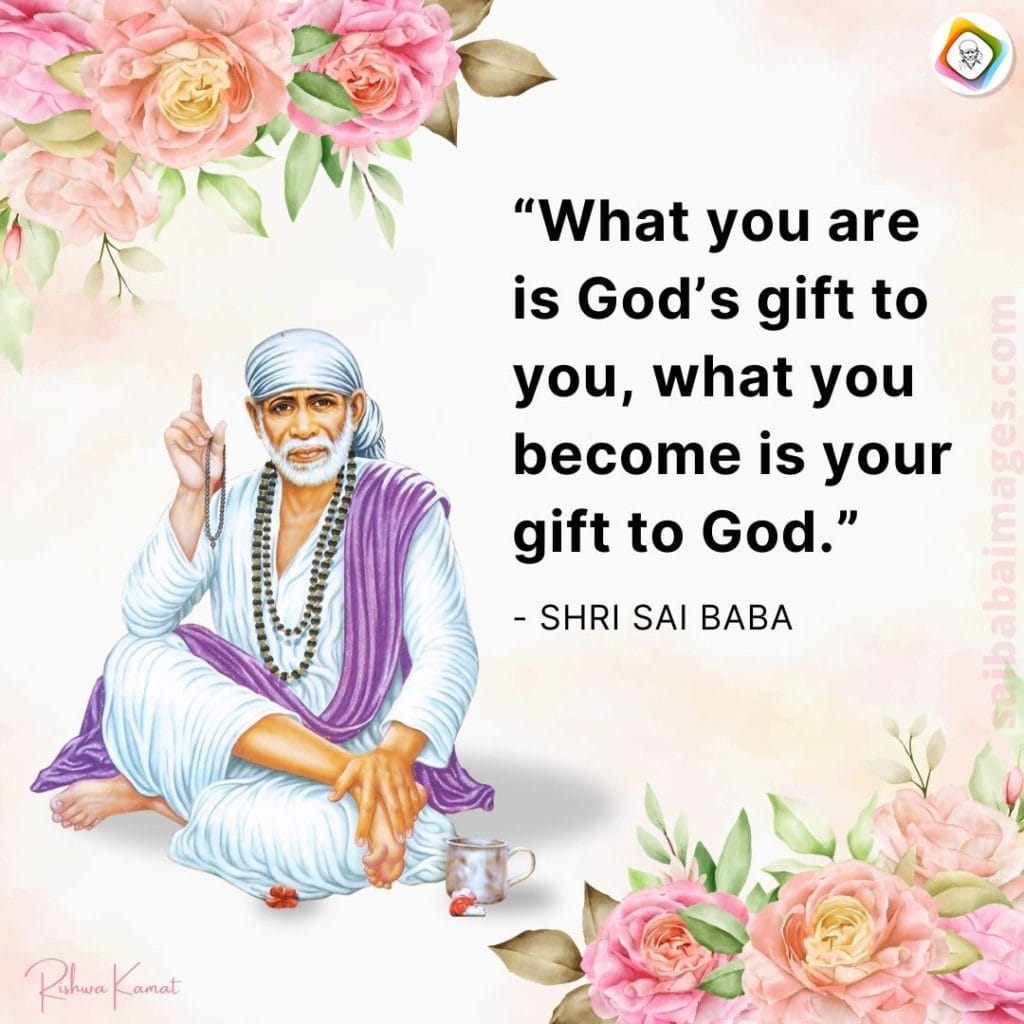 Anonymous Shirdi Sai Devotee from India says: I am from Bangalore. I have been a Sai devotee since 2013. 
I have been a Sai devotee since 2013 and have experienced many small miracles by Baba's grace. I would like to share an experience where Baba saved me from a huge problem at work. 
We work with external vendors to procure hardware devices through purchase orders. One such purchase order had expired in December 2021, which I had missed noticing. It should have been renewed in December itself. Later the vendor came back in February 2022 asking for the renewal. I initiated the approval process but our CFO denied approving it, as the approval had to be taken prior to December. I did not know what to do and prayed to Baba to help me. Time went by. Later the CFO got changed and the new CFO approved it. By then it was already July 22 which was a 7 months delay in issuing the new purchase order. This issue got escalated to the highest level as this was a big violation. Though all this happened, my boss did not say a single word. He just asked me to track the POs properly next time. Such a big issue got resolved so easily with Baba's grace. 
Sai Baba's Help In Difficult Times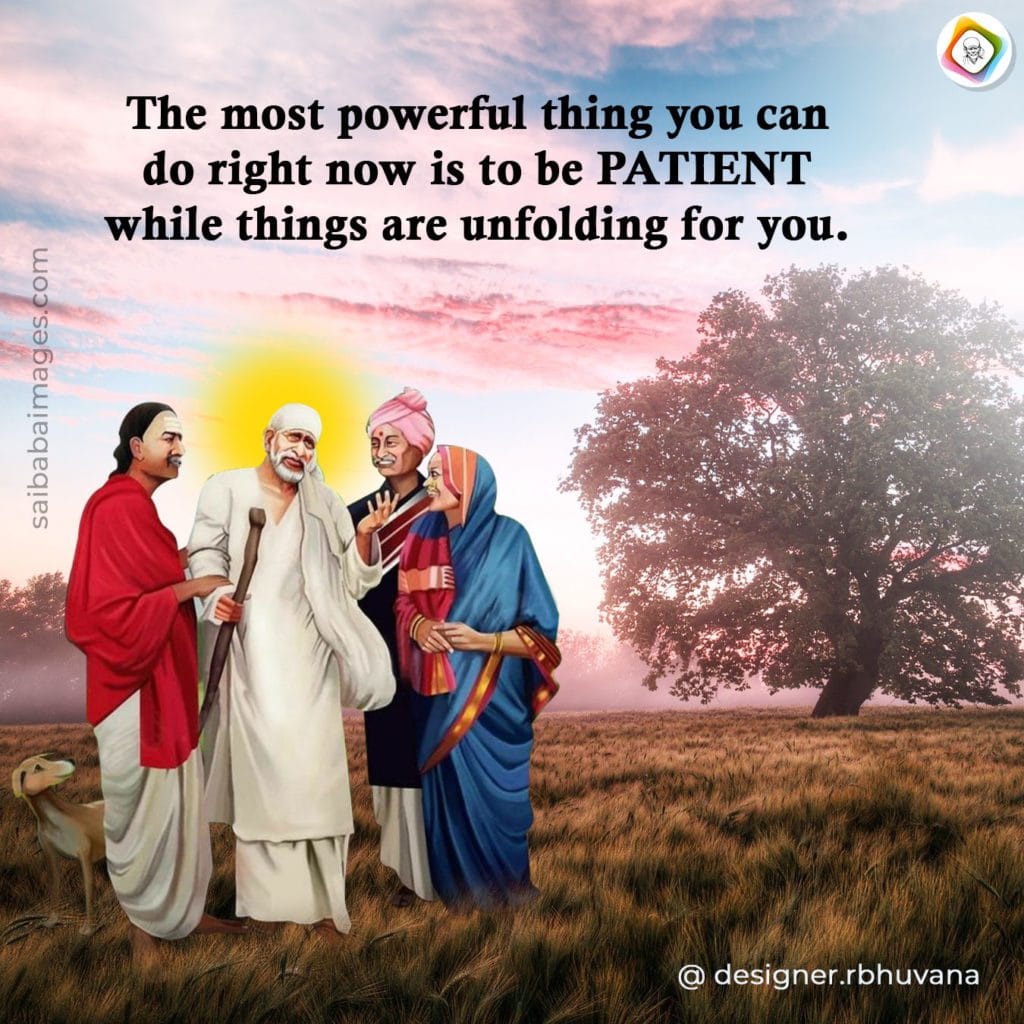 Anonymous Shirdi Sai Devotee from India says: I am a small Sai devotee. First of all, I thank Hetal ji mam for maintaining this blog and also the team who works to maintain this blog. Really this blog serves as if having conversations with Baba itself.
Recently, we faced a very difficult situation, as my mom got sick. Thought that was normal fever, cold, severe cough, and chillness. Suddenly my mom faced a lot of pain in her entire body. I suddenly started praying to God. Slowly everything got smooth. I had prayed to Baba to post my experience here. 
Please bless my mom's longevity and good health, my brother's, sister's, my two little kids' longevity, and we all beings, and my husband's too. Om Sai Sri Sai Jai Jai Sai, Om Sai Sri Sai Jaya Jaya Sai, Om Sai Sri Sai Jaya Jaya Sai.

Baba, why not bless my sister's marriage to happen? I have been praying for my sister's marriage for many years. My father also passed away. Please consider her as a daughter. My relative's daughters who are very young got married then why not my sister? Please, Baba, bless her too. Do some miracles in her life. Pull her as Your devotee. Everything is in Your hand and we are under Your feet always. Om Sairam! 
Sai Baba's Blessings For Curing Devotee's Son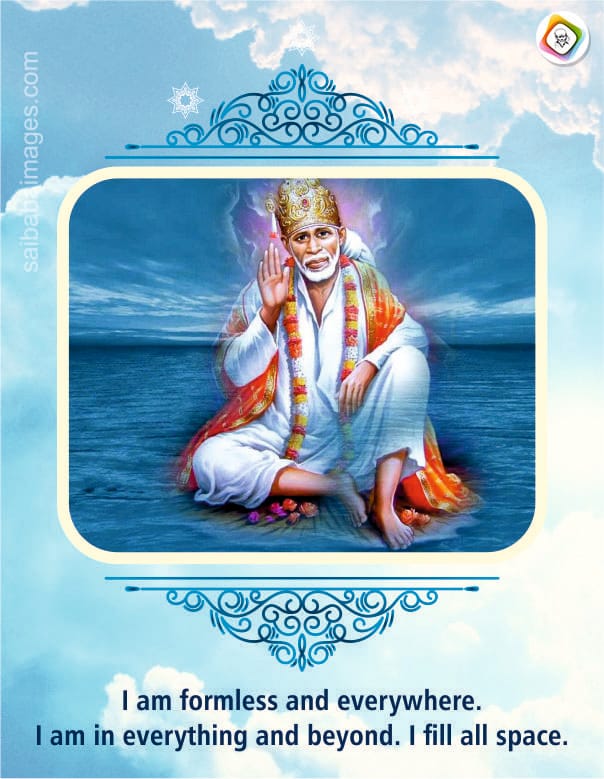 Anonymous Shirdi Sai Devotee from India says: Om Sri Sairam! I am from Bengaluru.
My son who is four years old was suffering from a cold and mild fever for a week and got cured by Baba's grace. We went out for a short purchase with proper precautions but due to the climatic conditions, he again immediately caught a cold within a week, and at night the fever was high and very hot. He was refusing to take medicines and I prayed to Baba telling them that we had no one except Him. I prayed to please help us and my son should be all ok by morning. I tied a small Baba hand rope bracelet in his hand and we gave him turmeric milk by adding some Udi to it. He drank and slept after some time. By morning he was fully ok and the temperature was back to normal. Thanks a lot, Baba for curing my son without any medicines. We don't know what we can do or survive without Your blessings. Be with us always, Baba. 
We have planned a trip for September first week to Kerala. Please be with us and guide us and protect us always. We should go for the trip and be back without any issues. Om Sairam! Om Sai Rakshak Saranam Deva! Om Sri Sai Arogyashemadaya Namaha!
Om Sri Ananthakodi Brahmandanayaga Rajadhi Raja Yogiraja Parabramha Sri Sachidhanandha Samartha Sadhguru Sainath Maharaj ki Jai!
Om Sai Namo Namaha
Sri Sai Namo Namaha
Jaya Jaya Sai Namo Namaha
Sadhguru Sai Namo Namaha
Sai Baba Answered Prayer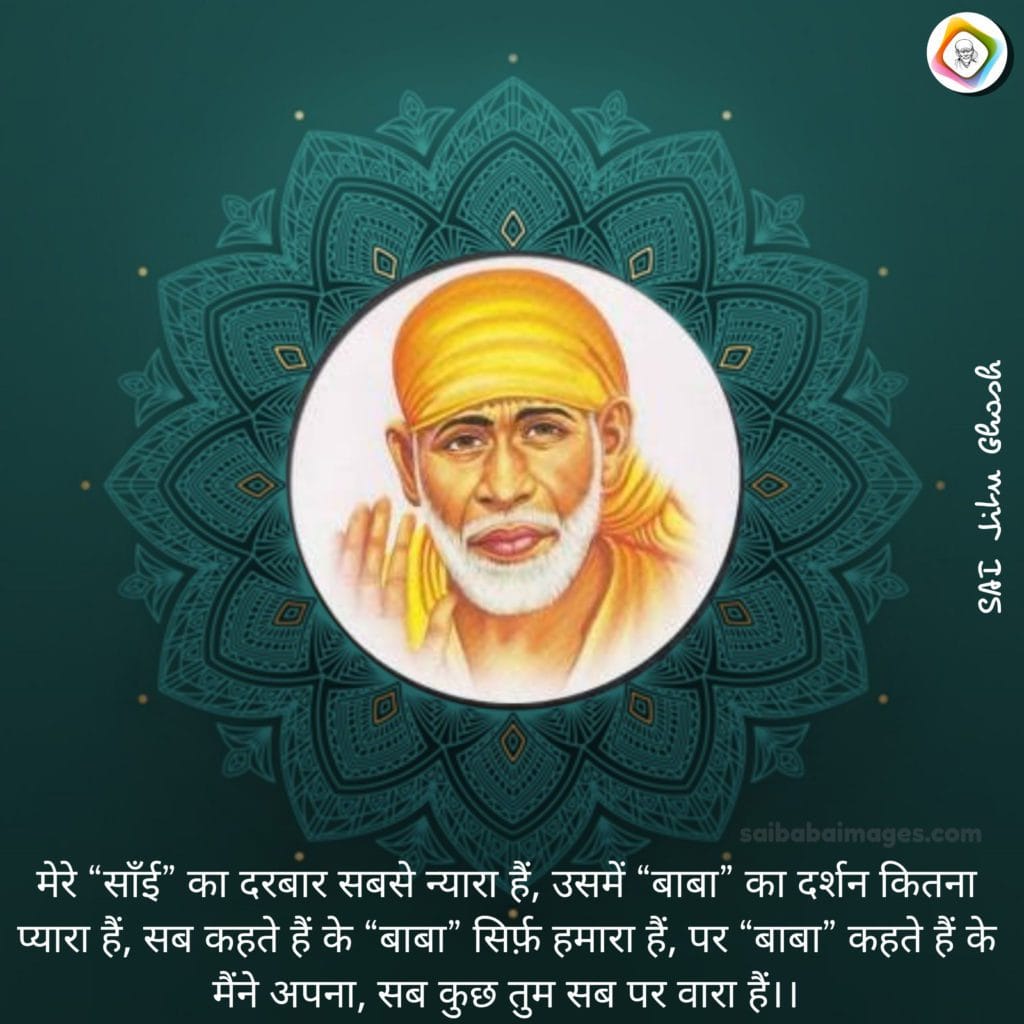 Anonymous Shirdi Sai Devotee from India says: I'm from India and I have been a Sai Baba devotee for eight years.
I'm sharing my experience as I had promised Sai Baba that I will post it here. I'm thankful for this forum. My sister wasn't well for four days and it was worrying my whole family. She was not getting sleep, got a severe ulcer problem, and was given an IV. I prayed to Sai Baba to calm her mind and applied Udi. Later she was normal. I pray to Sai Baba that she should come out of this and calm her mind. I'm sorry for posting two days late, Baba. Om Sairam. 
Sai Baba Blessings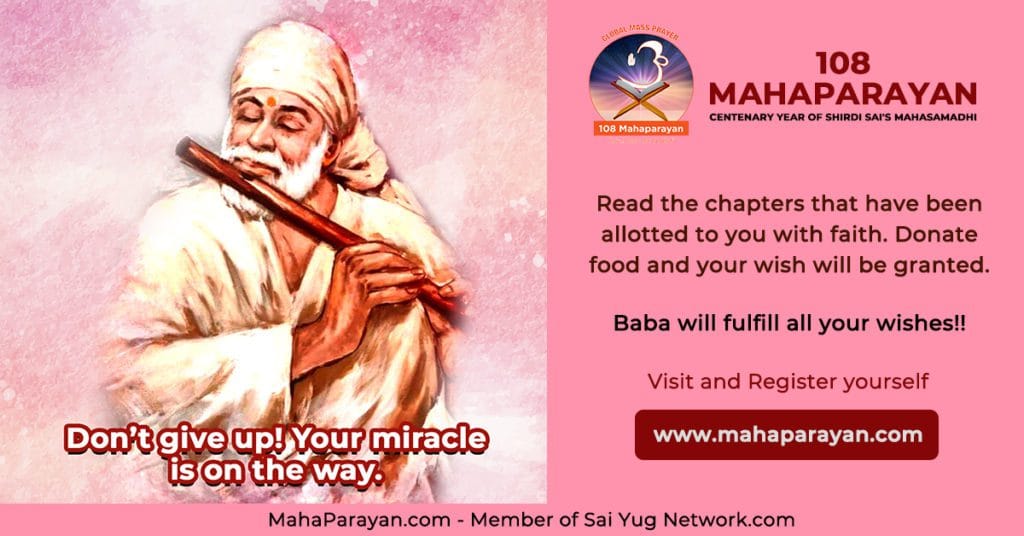 Anonymous Shirdi Sai Devotee from India says: I am an HR professional, living in Gurgaon, Haryana.
Thank You Sai Maa for blessing me with a job because of which I could restart my career after two years of gap.

I am all thankful to You for giving me the job of my choice.

Thank You Baba.

I need one more help and that is to maintain a healthy work balance. I need it with my baby. 
---
More from SaiYugNetwork.com
© Shirdi Sai Baba Devotees.com – Member of SaiYugNetwork.com