Sai Baba Protects His Devotees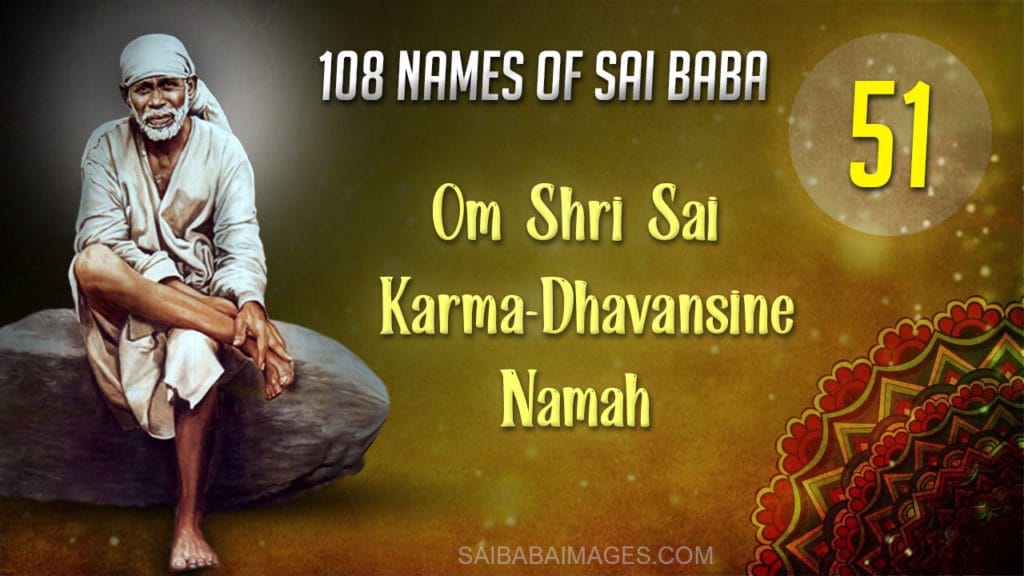 Anonymous Shirdi Sai Devotee S K N from India says: I am a Sai devotee. Years ago, I was introduced to the Sai group's sessions, by my friend Sumitraji, which I attended regularly for a couple of years until my son went for Balvikas classes. Sumitraji, guided me to do the Sai Vrat on Thursdays, which I did a few times. 
In May 2020, my friend Mrs. Sreevidya Parameswaran, introduced me to the Global Mahaparayan Group. After giving it a thought, I joined the group and invited family members and friends to come along, though we all joined in different groups depending on our locations. Nevertheless, we all were and are on the same page and continue to seek Sai's blessings through this Global Mahaparayan group. 
Last year in January 2021, amidst the Covid scares and uncertainty around, my mind was full of fear for the well-being of my family. Those days I was very restless and couldn't sleep well. I would pray and try to lull myself to sleep. On one of those days, I woke up early in the morning listening to an alarm at about 5.30 a.m. Sheepishly; I got off my bed, put the alarm off, and was moving out of the bedroom. In the passage, we have a dim light which we generally keep on at night. In the dim light, I saw Sai Baba sitting by the door (in His usual style as He would be sitting in DwarkaMai by the wall) and His face shone in the dim light. I was dazed and couldn't believe the sight. I rubbed my eyes and saw again. I saw Him again; I folded my hands and bowed to Him. When I opened my eyes again, He was gone. I believed He gave me the vision to tell me that He was and is always with me and my family and would always protect us. I felt so happy and peaceful with His vision and after that, I could sleep peacefully. 
Last May, our family contracted Covid. Though my children and I had minimal symptoms, my husband had to be hospitalized. However, with Sai's grace, he recovered soon. 
On 31st March, my friend Bhuvanaji, shared Sai Baba's picture with me, which had a message written in Tamil, which read "Be Happy, very soon, I will visit your house. Good things will happen. I am there for you." I was very elated to receive this message and I believed Sai Baba would surely visit us in some form. Coincidentally we had to visit Bhuvanaji's residence that evening as we had to hand over a few things to them. When we were leaving, Bhuvanaji handed over Sai Baba's Vibhuti packet (which her husband had brought from Shirdi during his visit in February) to my son. I was overwhelmed and mentally thanked Sai Baba for standing by His words. He had promised to visit our house that morning through the message and He did so in the form of His Vibhuti. Once again, He showed that He was always with us. 
Thank You Sai Baba for protecting, guiding, and being with us at all times. May Sai Baba shower His grace and blessings on all of us, as His devotees. Let our faith in Him strengthen with each passing day and peace prevails in our lives. My infinite and earnest Namaskars to Sai Baba. I leave You with a small bhajan, which I had written when I first joined the Mahaparayan Group:

Sai Baba,
Hum Karte hai tumhe Naman,
Kar do hamara Jeevan safal….
Sai Baba,
Hum Subah shyam kare tumhari aarti,
Aap ho hamare jeevan ke Saarthi…. 
Sai Baba,
Tum ho karuna ke sagar,
Bhar do pyar se hamare Jeevan ki gagar…. 
Sai Baba,
Tum ho prem ka Bhandar,
Hum bhakto ka kardo tum uddhar…. 
Sai Baba,
Shraddha aur saburi, tum ho sikhate,
Jeevan ke andhiyaaro see nikalkar, ujiyare ki or le jaate…. 
Sai Baba,
Tum Hume apni or ho khichte,
Humare Jeevan ko mata ki tarah, ho sichte…. 
Sai Baba,
Tumhara ashirwad rahe hum par sada,
Tumhari Bhakti ki raah par chale, hum har Jeevan mein sada…. 
We are micro beings, born from Sai's blessings and we will finally return to Him at His will. He protects our family and us from all the problems, like a mother who fiercely wards of all evils that may befall on her child. 
I thank my dearest Sai Baba for always guiding and protecting my family, my friends, and me. I thank my friends Sumitraji, Sreevidyaji, Bhuvanaji for being an instrument of Sai Baba and guiding me in my devotional journey. Thank you Mrs. Pooja Gargji for having created such a wonderful platform for all the Sai Devotees, to remember the Lord and to read His leelas and imbibe the crux of life. I also thank every member of the Mahaparayan team including the class teachers, principal, vice principal, and all others assisting us, for the smooth conduct of the Parayan every week.
Om Sai Ram!
Sai Baba's Blessings On A Kid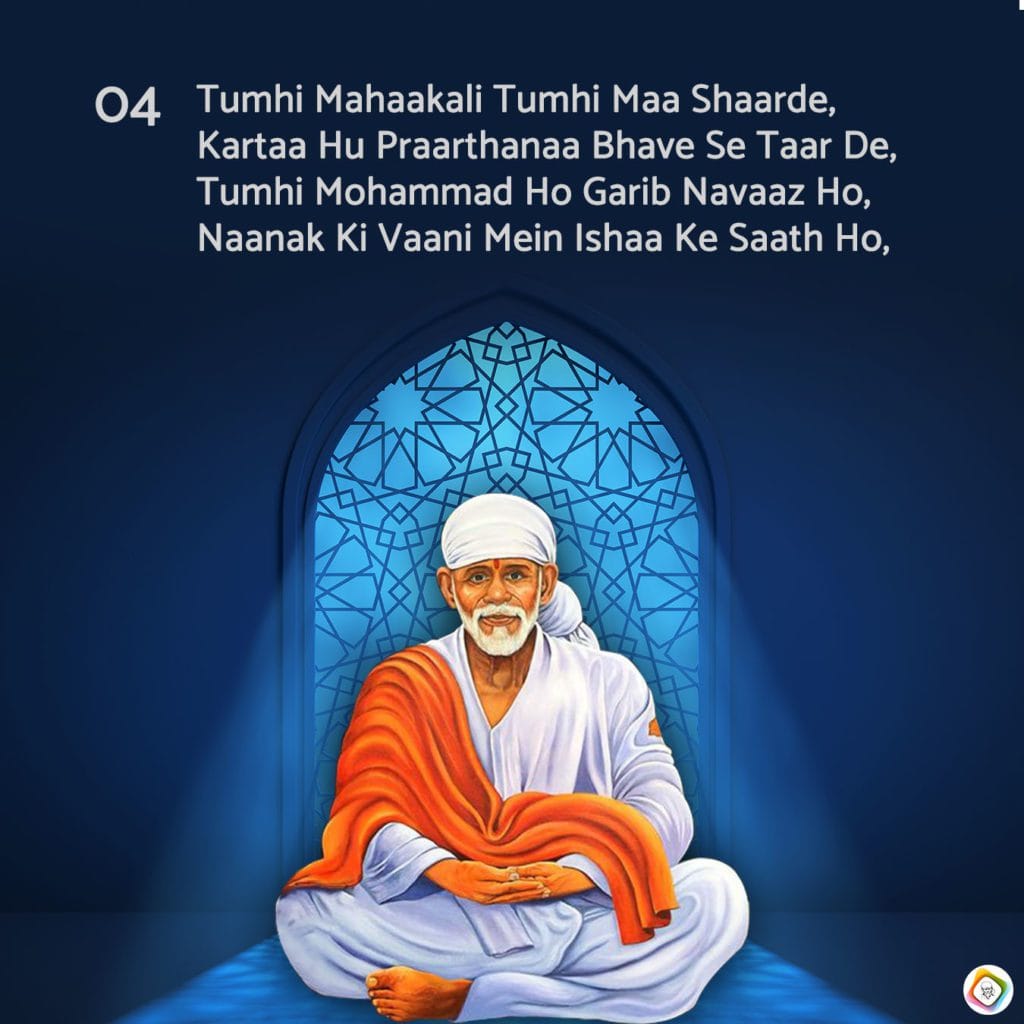 Anonymous Shirdi Sai Devotee from USA says: Om Sai Ram. I am a small devotee of Baba currently staying in the USA. I am really sorry Baba for submitting this experience very late. Recently, I had booked my daughter's regular yearly physical examination with her doctor and she was due for 3 vaccines. After verifying, the doctor asked me if she was okay to take 3 vaccines on the same day and we said Yes. But all the 3 vaccines were given by a trainee; one on the right hand and two on the left hand. When she took the injection only, her hand started to hurt which was not the case earlier. I gave her a hot pack and applied some cream to reduce the pain. The next day she went to school also but her pain increased by the end of the day instead of reducing. That night she even got a fever. I was scared and checked with a dad who is in India and is a doctor. He said sometimes we get fever due to pain and as it were three vaccines at the same time. 
I didn't send her to school the next day as she still had a fever. On the third day also the fever didn't reduce and I was a little worried by then. I was suspecting if any Covid infection had happened as the fever continued for three days. We decided to take the "at home" Covid test and while taking it I prayed to Baba that the result should be negative. Baba blessed my daughter and the result came as negative.

Thank You Baba for saving my daughter and the next day itself, her fever reduced. When called with full faith and patience, Baba comes to every devotee's help. Thank You Baba.

Please bless and save all living beings on this Earth. I am sorry for posting this late, Baba. Om Sai Ram Om Sai Ram Om Sai Ram Om Sai Ram Om Sai Ram Om Sai Ram Om Sai Ram Om Sai Ram Om Sai Ram!
Sai Baba Blesses All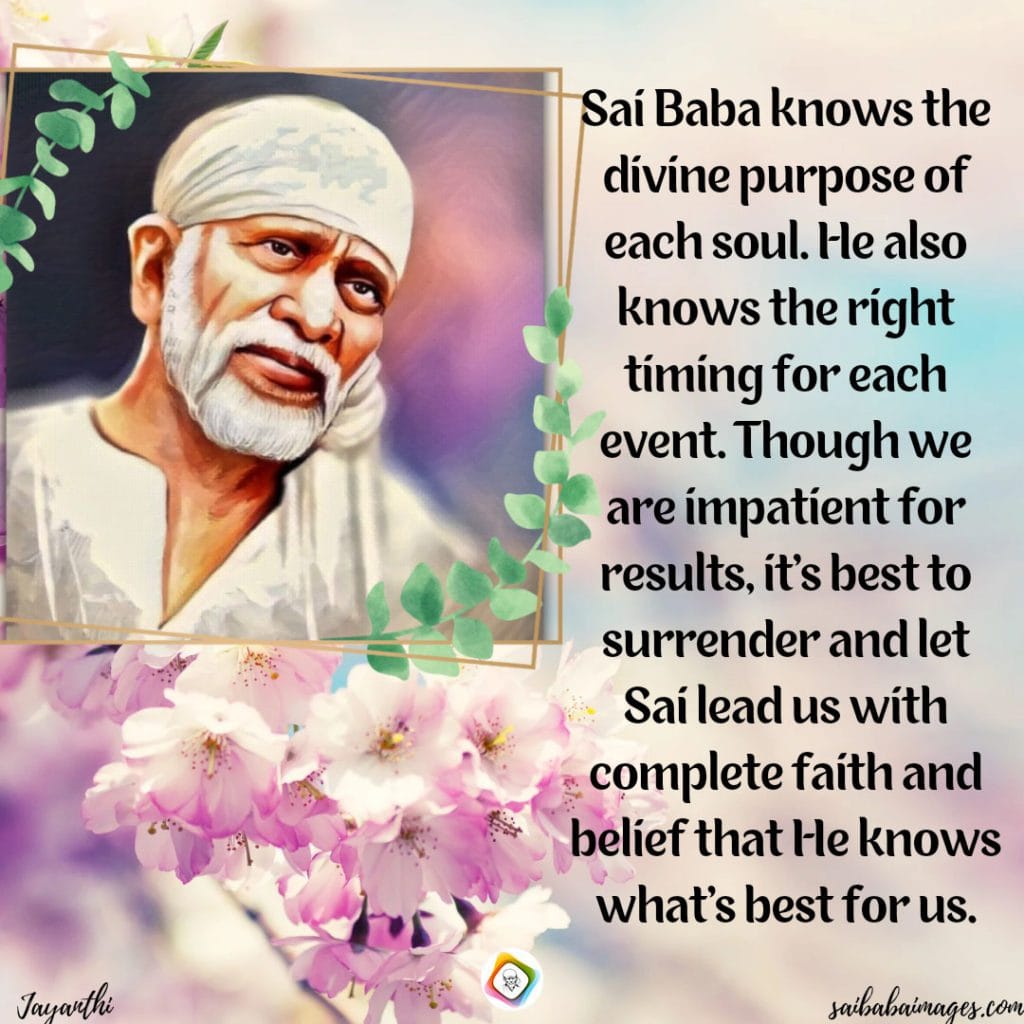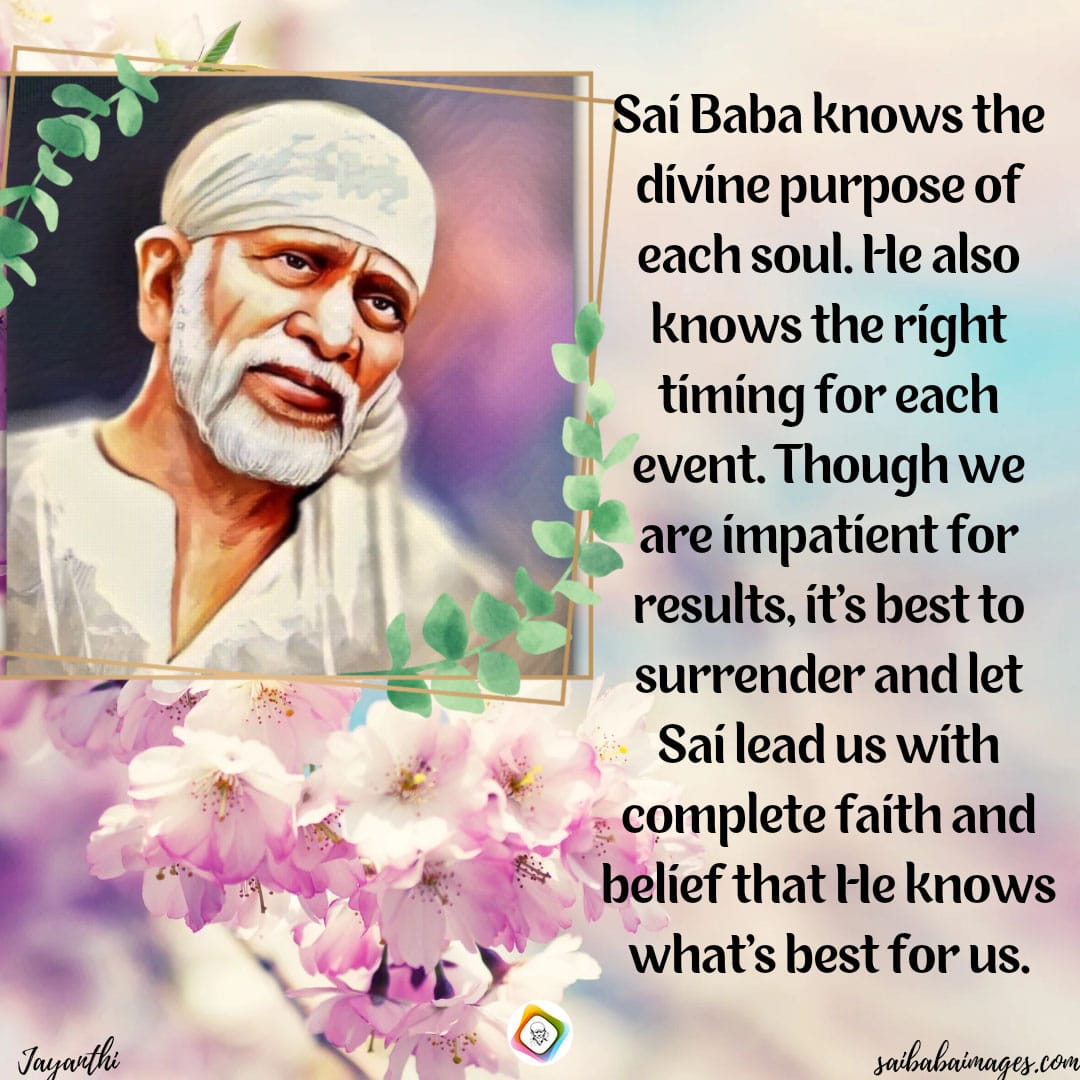 Anonymous Shirdi Sai Devotee from US says: Sairam Baba and thanks to all the admins of the site for the wonderful divine platform to share.
Sairam and may Baba's blessings are with all. I live in the US with my two daughters and their father. Baba is always in my life, but I have started noticing His divine grace and how He is blessing me and my family. I am in a difficult, complicated, and abusive relationship. Baba is helping me, blessing me, and also giving me the strength to handle the situation. Baba is helping me to take care of my kids.
I have been working as a contractor for five years and my manager wasn't giving me a proper salary. Baba managed the situation and blessed me with full-time employment with the same client and with a very good salary package.
Recently my younger daughter all of a sudden got a cold. Me being paranoid and started worrying but Baba blessed her with good health. My older daughter is going away from me for the first time for state-level competition. Please Baba take care of her and bless her with good results. Please Baba help us find our marriage certificate.

Sree Sai Rakshaka Saranam
Experience With Sai Baba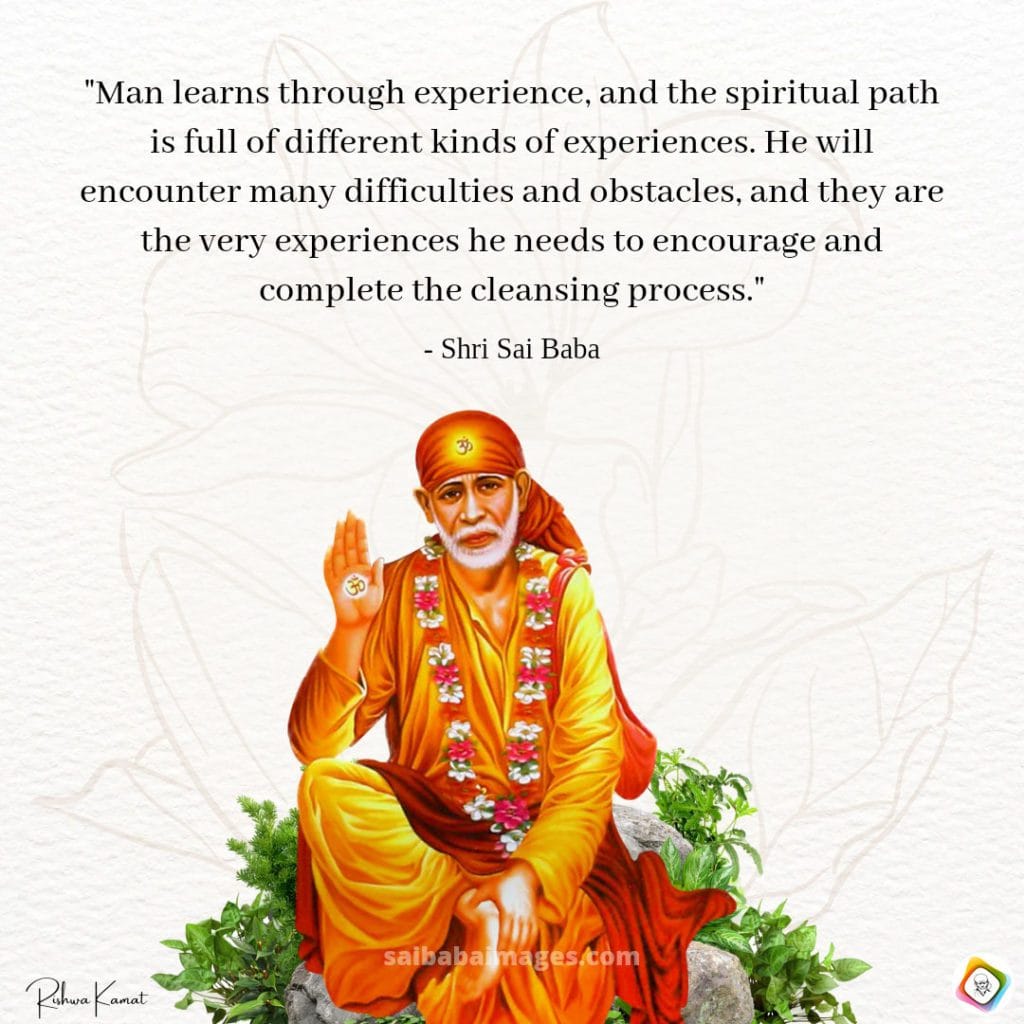 Shirdi Sai Devotee Maheswara Reddy from India says: I am Maheswara from Hyderabad.
1. Recently I have shifted my flat from another location. So Wi-Fi connection will take time. Mobile data had a lot of issues, so I prayed to my dear Baba that if I didn't face any network issues then I would post. With Baba's blessing, I didn't face any issues. 
2. After the shifting of my flat, I searched for my original certificates and with the Baba's blessing only I found them. 
Sai Baba Leela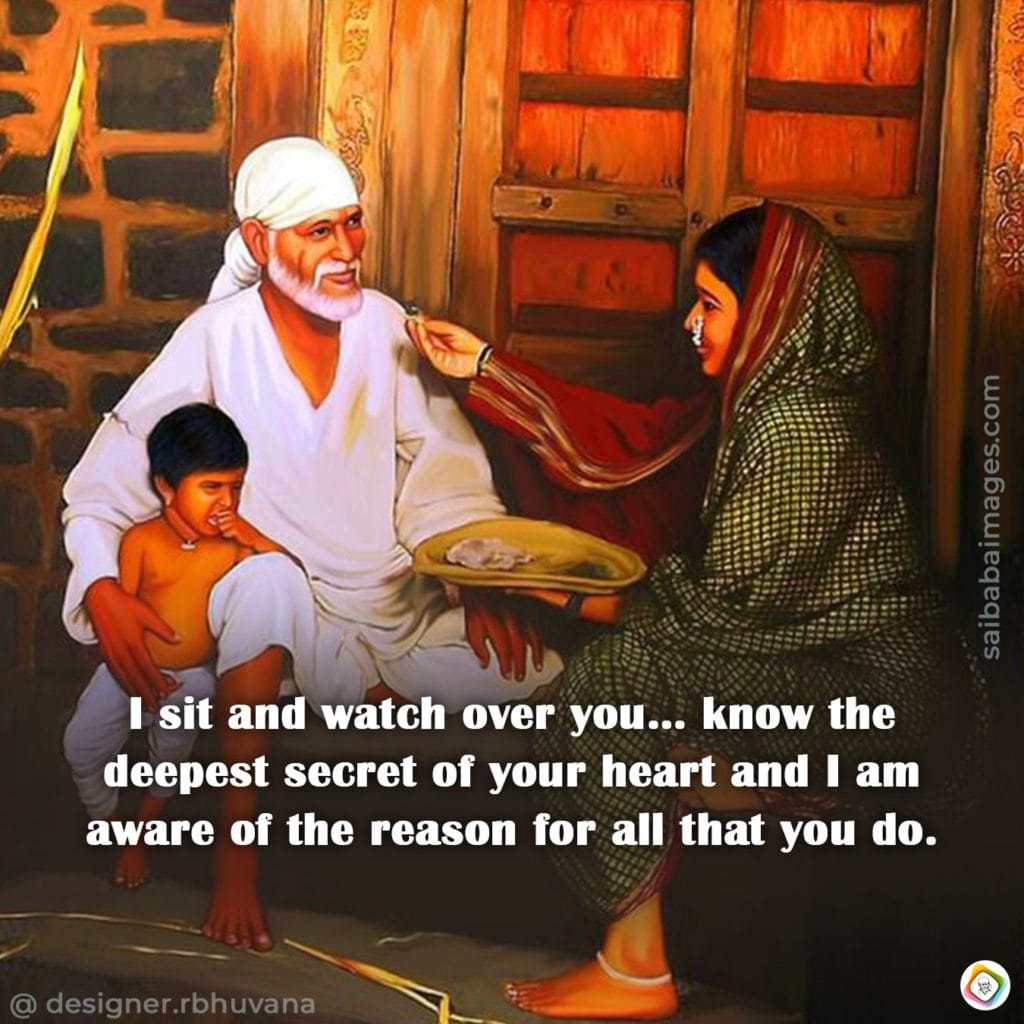 Anonymous Shirdi Sai Devotee from the USA says: We live in the USA. Sai Baba pulled me towards Him 3 years back. Since then I have been experiencing many miracles. My husband has been suffering from stomach pain for the past few days. I prayed to Baba to please cure his pain and that I would share the experience here. I gave him Udi water daily and applied Udi to his stomach. Thank You, Sai for curing his stomach pain. Thanks, Sai for showering Your grace by curing my son's cold. Om Sai Rakshaka Sharanam Deva. 
Infinite Grace Of Sai Baba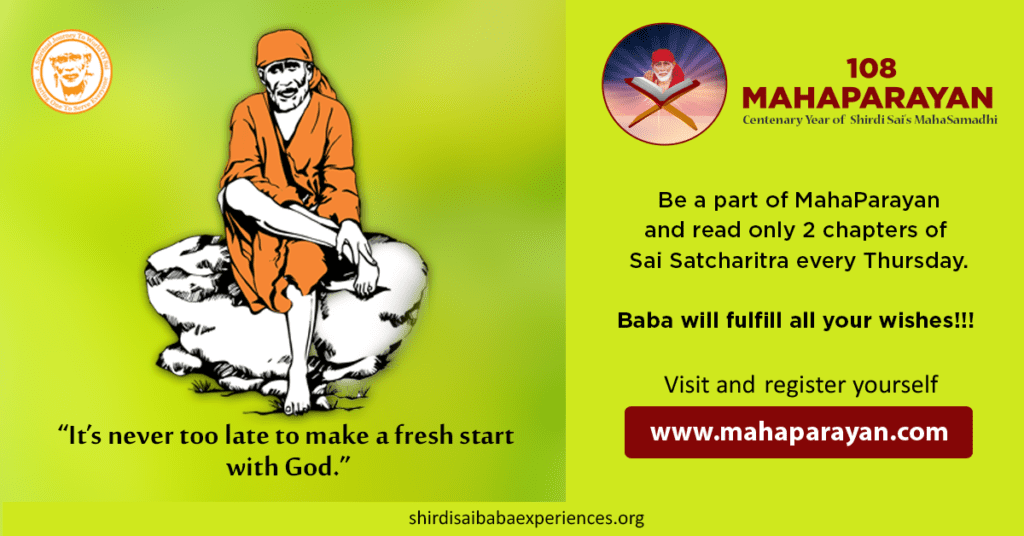 Anonymous Shirdi Sai Devotee from India says: I'm a very small devotee of our Shirdi Sai Baba. Thank You Baba for making me complete Thiruvannamalai Girivalam on Chitra Pournami though it was pouring and with leg pain. He knows the right time for everything. Our job is to have complete faith and patience. Thank You, Baba. Love You. May the world be blessed with Your Mercy!
---
More from SaiYugNetwork.com
© Shirdi Sai Baba Devotees.com – Member of SaiYugNetwork.com