Thank You So Much Sai Baba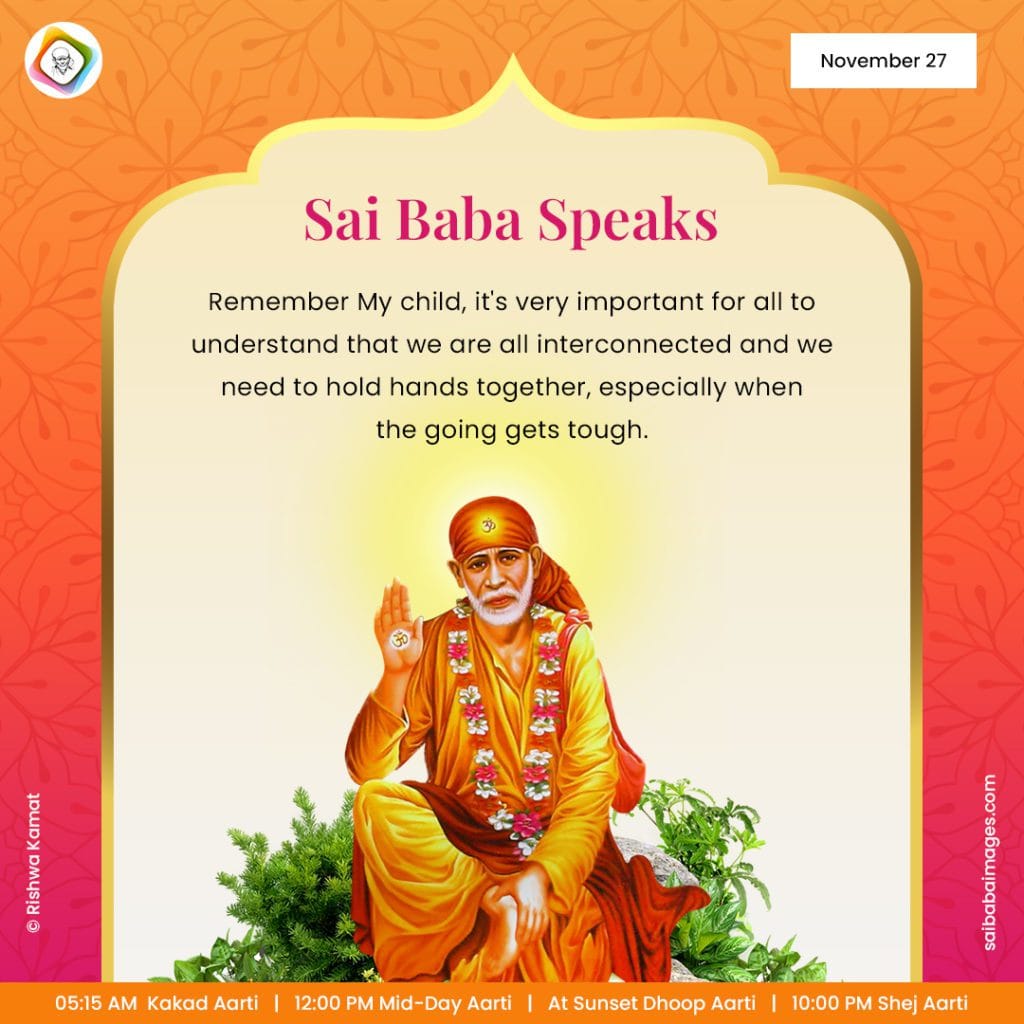 Anonymous Shirdi Sai Devotee from USA says: Om Sai Ram to all Sai devotees. Thank You to the team maintaining this divine blog.
Om Sai Ram. I want to thank Baba for saving me from such a stressful situation. For two weeks our house lost peace and sleep due to a very stressful situation and I wasn't able to come out of it. It kept me awake at night and made me cry every time I thought about the situation. I prayed to Baba that if He solved it then I would share the experience and yes I don't even know how but Baba took me out of it and I have never been happier. I feel like a weight has been lifted off my shoulders and I cannot be more thankful to You, Baba. I am so sorry if I went against You, Baba.
Baba, thank You also for solving the situation yesterday. It was definitely my fault and I keep bringing a bad name to my family but I am praying that we will never be in that situation again. Baba, I am praying that no matter how long it takes, please bless me with someone that I actually am head over heels for and can't wait to start a life with and someone who makes me feel amazing and makes me smile. Baba, please somehow stop the process from yesterday so that it doesn't look bad on us. I just need some time, please give me that, Baba. Baba, we are always at Your holy feet. I am Your daughter and I make so many mistakes but thank You for putting up with all of it and for always guiding us, Baba. Please take care of us, Baba. Thank You so much, Sai Baba.
Sai Baba Our Saviour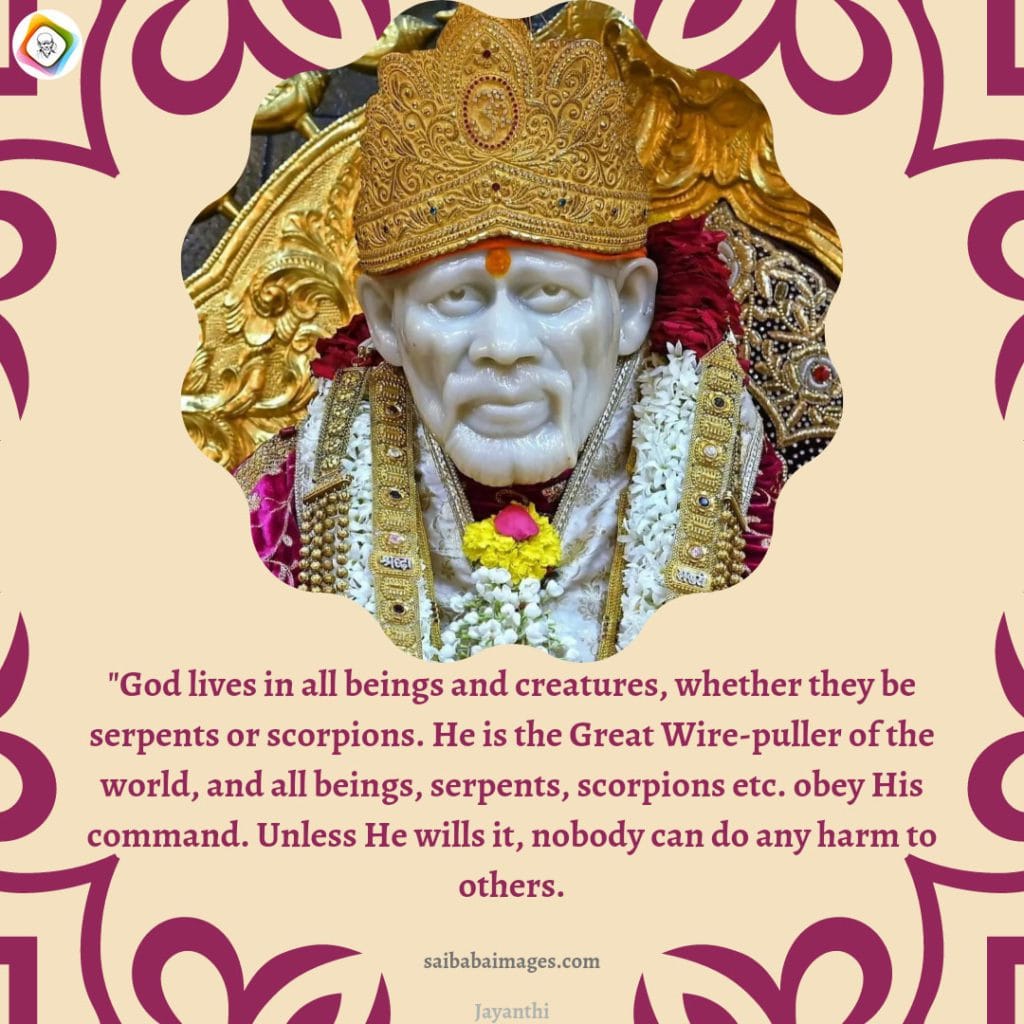 Anonymous Shirdi Sai Devotee from USA says: Om Sairam, I am one of the sparrows that Baba has pulled towards Him.
He humbly pulled me towards Him and Baba has been showering His blessings on us throughout our life. Baba also pulled my husband towards Him, now he has become a sincere devotee of Baba. Thanks a lot, Baba for everything.
Kudos, to the people maintaining this blog. You all are blessed ones and may Baba continue showering His blessings on you all. I am part of the Global Mahaparayan group because of His blessings. Whenever I feel low, I read the miracles of Sai Baba on this site and I get more energy and peace.
Baba, has shown many miracles in our life. Even for small things, my husband and I go to Baba. He guards us like a parent and guides us on to the correct path.
Baba, please remove all the calamities that we are facing now. Please bless my mother-in-law and father-in-law with good health. Baba, we are solely dependent on You. Please take care of my mother-in-law's health. She should get better and come back home, Baba. Shower Your blessings to get a visa slot.
Due to Your grace, the pre-construction meeting went well. Please shower Your blessings on the new house and stay with us, Baba. Thank You, Baba. Please bless all Your devotees. Om Sai Namo Namah, Sri Sai Namo Namah, Jai Jai Sai Namo Namah.
Sai Baba Miracle – Got Job After 10 Years Of Career Break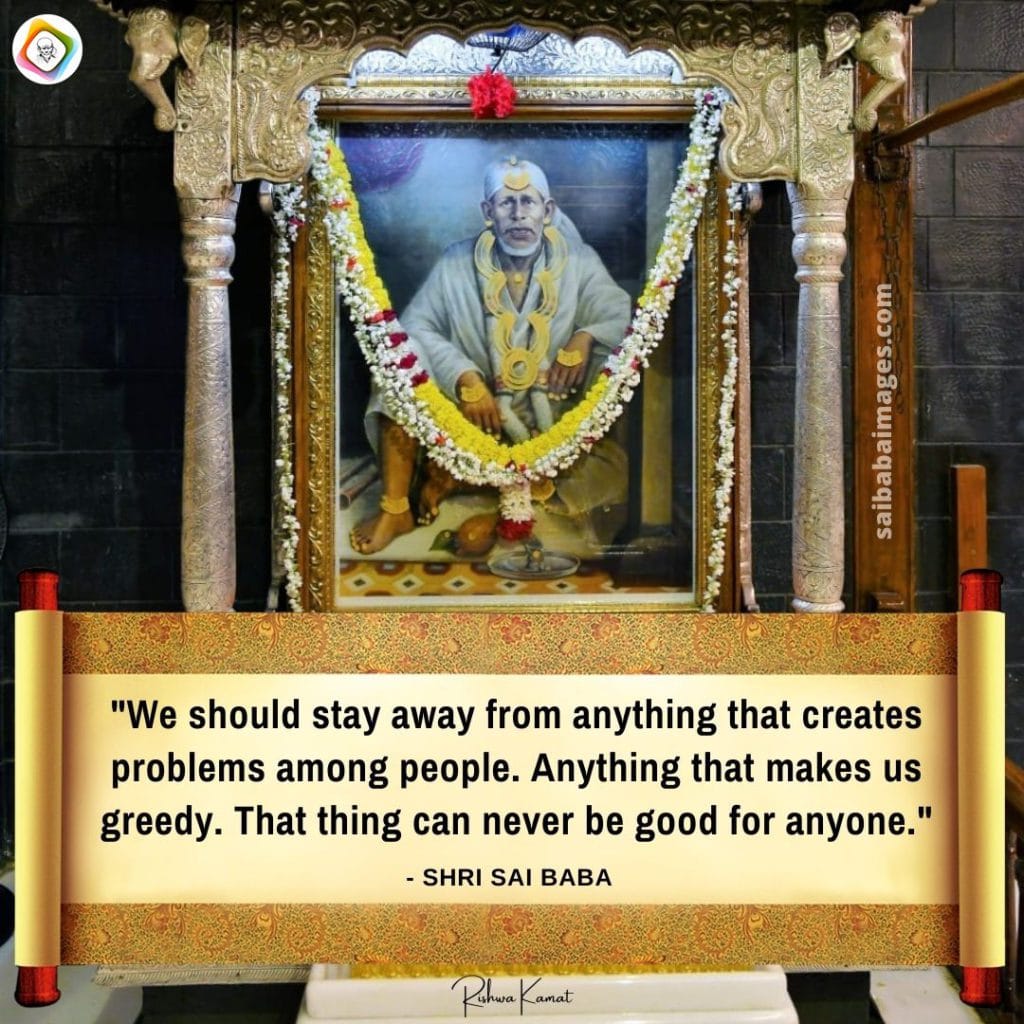 Anonymous Shirdi Sai Devotee from UK says: Dear Sai Baba devotees, I would like to share my recent experience. I would like to tell you how Baba made me get a job after 10 years of gap. I was constantly searching for jobs and applying on all job sites. With Sai Baba's grace I got an interview email last Tuesday (6th Sep 2022), attended an interview on the 13th, and today 15th Sep 2022, the HR manager gave me the good news that I had been selected for the job. It has happened only because of Sai Baba. He is the One Who has seen my tears and with Whom I share everything.

Dear devotees, please read Sai Satcharitra whenever possible. It really helps you to surpass all difficulties. Never lose hope of getting a job. If possible learn new skills to get into a job, and keep yourself focused and updated as much as possible. Miracles do happen and Baba proved it again in my life.

Baba, love You. Please bless everyone who needs Your help.

Thank You, Sai Baba. Thank you Hetalji and team for providing this platform where devotion meets reality. Om Sairam!
Sai Baba Helped To Improve The Texture Of Devotee's Hair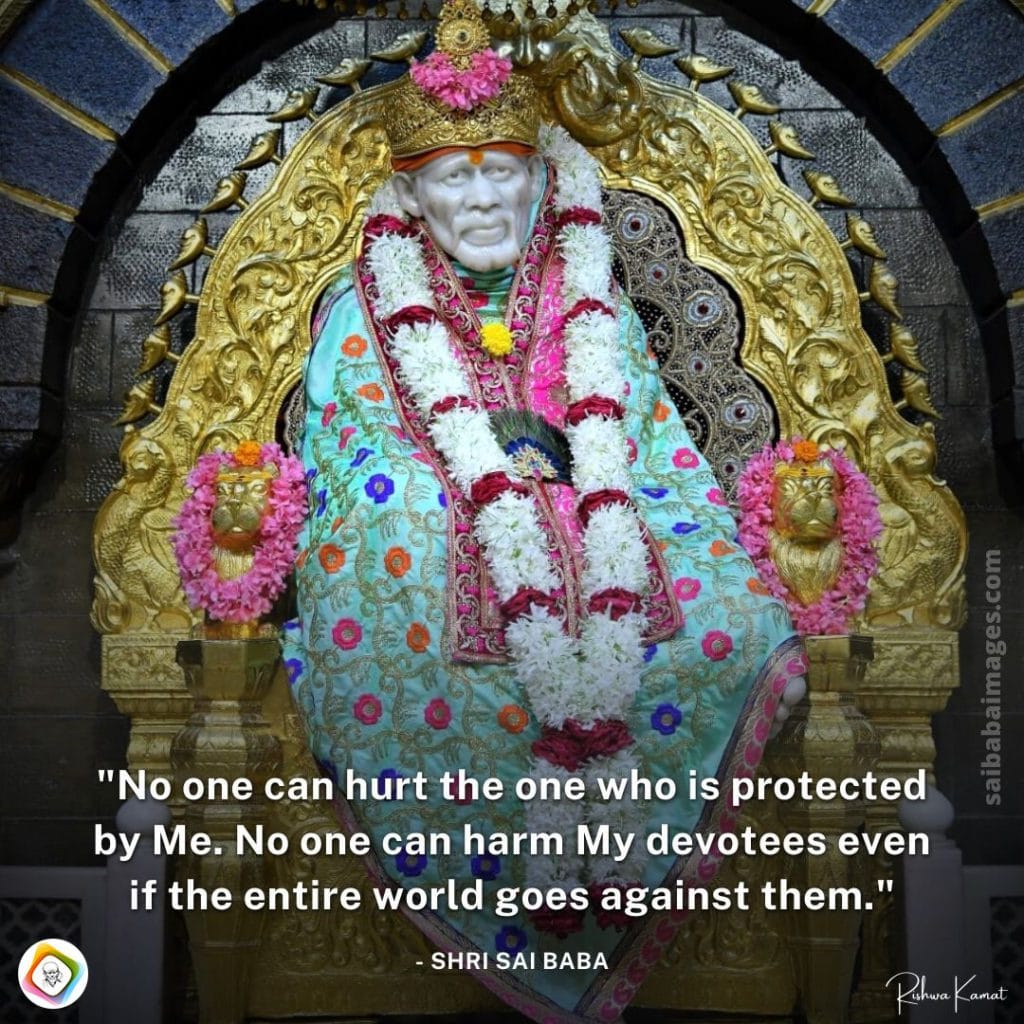 Anonymous Shirdi Sai Devotee from India says: Dear Hetalji and team, Pranam to all of you for doing such a wonderful seva. You are all blessed souls. Thank you so much for bringing such happiness and joy into all our lives. May Baba keep showering His Blessings on all of you. Request you keep my identity anonymous. Pranam to all the Sai Devotees.
I invoke Baba's Blessings to write this miracle. Here it goes. I had very long, beautiful, thick, and lustrous hair. For the past almost five years the texture, quality, and strength of my hair were not the way it used to be. I was also on hormonal tablets and am still on some hormone treatment. But the texture of my hair had started declining before that.
Then like a fool I thought to myself why didn't I invoke Sai's Help earlier? And I did just that about a month ago. And you all will be surprised to know that the texture of my hair has already improved by over 50%. Baba is great and He listens to us if we call Him with a pure heart. He just wants us to remember Him with love. I had mailed a few of the other miracles that happened in my life. They haven't gotten published on this blessed site yet. With BABA's grace, they will get published here someday. Om Sai Ram! May Baba bless us all. Thank You.
Warm regards,
Upasana
Thanks Baba Sai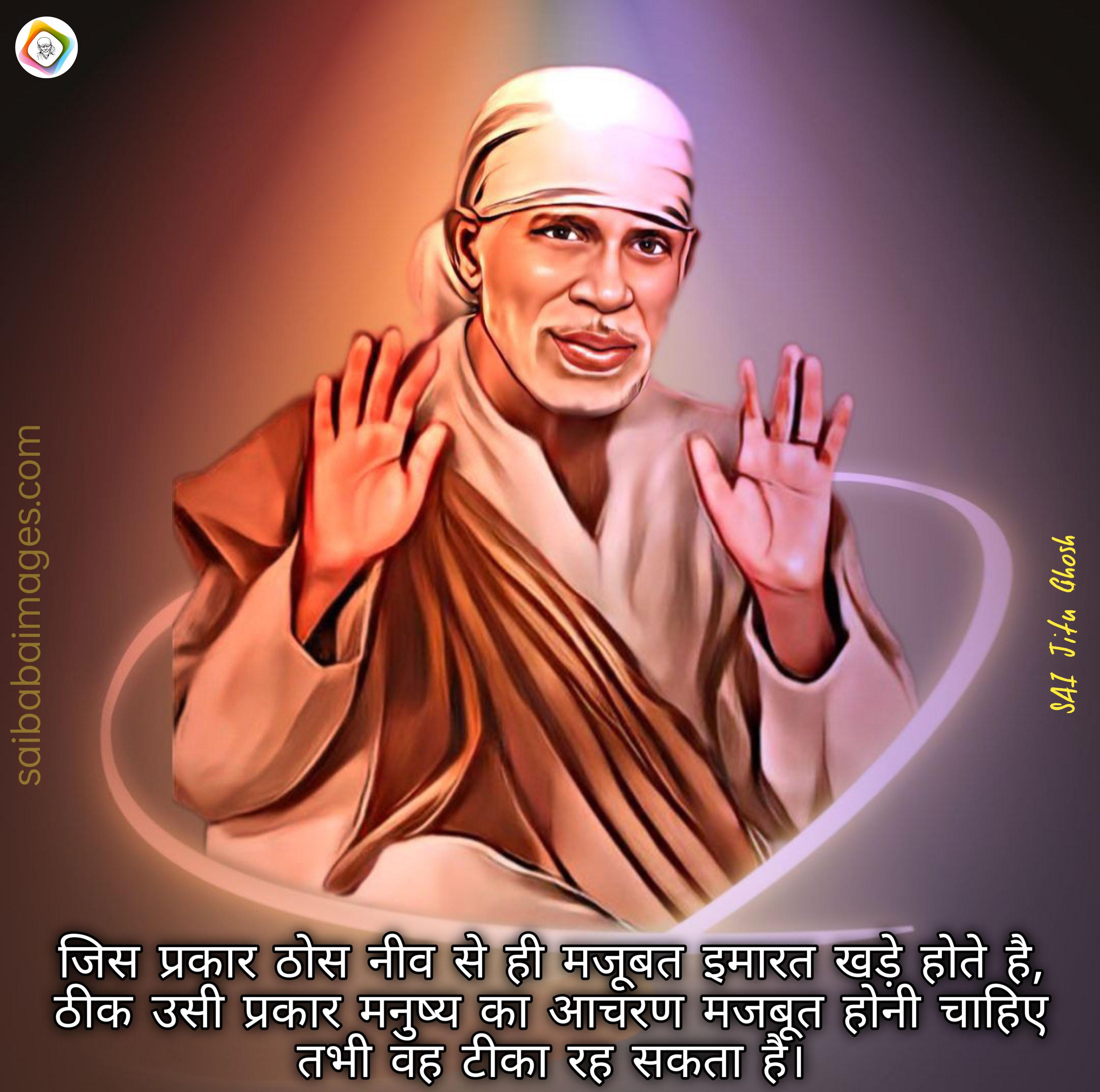 Anonymous Shirdi Sai Devotee from India says: I have been Baba's devotee for the last 10 plus years and Baba has shown me the right path.
Son's Internship – my son did an internship this summer. Though it started out not that great, he ended up getting a project that he liked and did a good job. Thanks for guiding and blessing him Baba!
Family – I could not reach my mom and brother's family and kept calling. I was worried about why they did not pick up the phone. Prayed to Baba and got a message from my brother that they were at the temple and would call back. Later came to know that they were in the Shirdi temple. Thanks, Baba!
Travels – Our family went on a vacation and had a good trip. Thanks, Baba for blessing us with a safe and fun vacation.
Please protect my family from covid and bless my mom, sister, brother, and their families, my husband, and children with good health and peace of mind. Om Sai Arogya Kshema Daya Namaha!
If I have forgotten to share anything or if any of us have done any wrong, I truly apologize on our behalf.
Sai Baba Helped Devotee's Husband To Sleep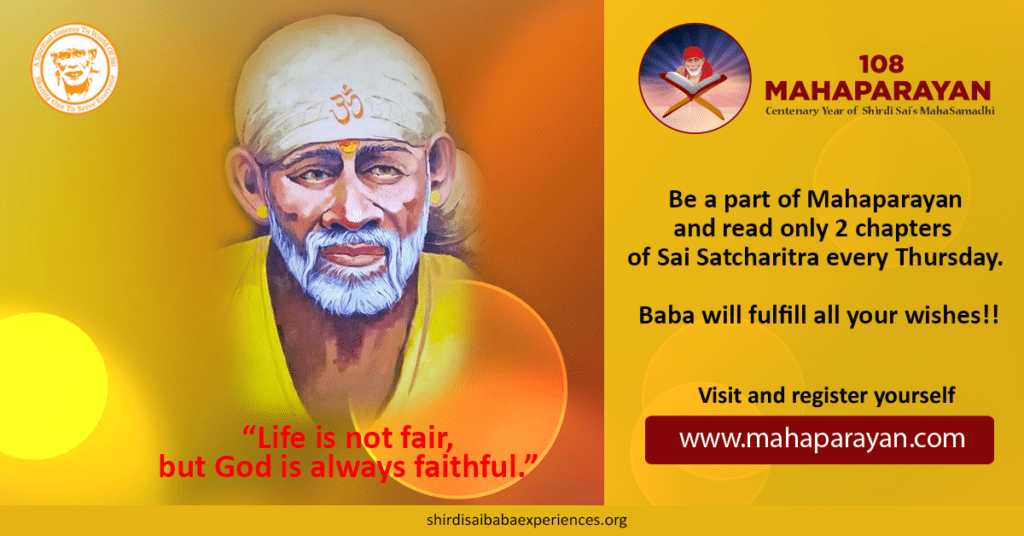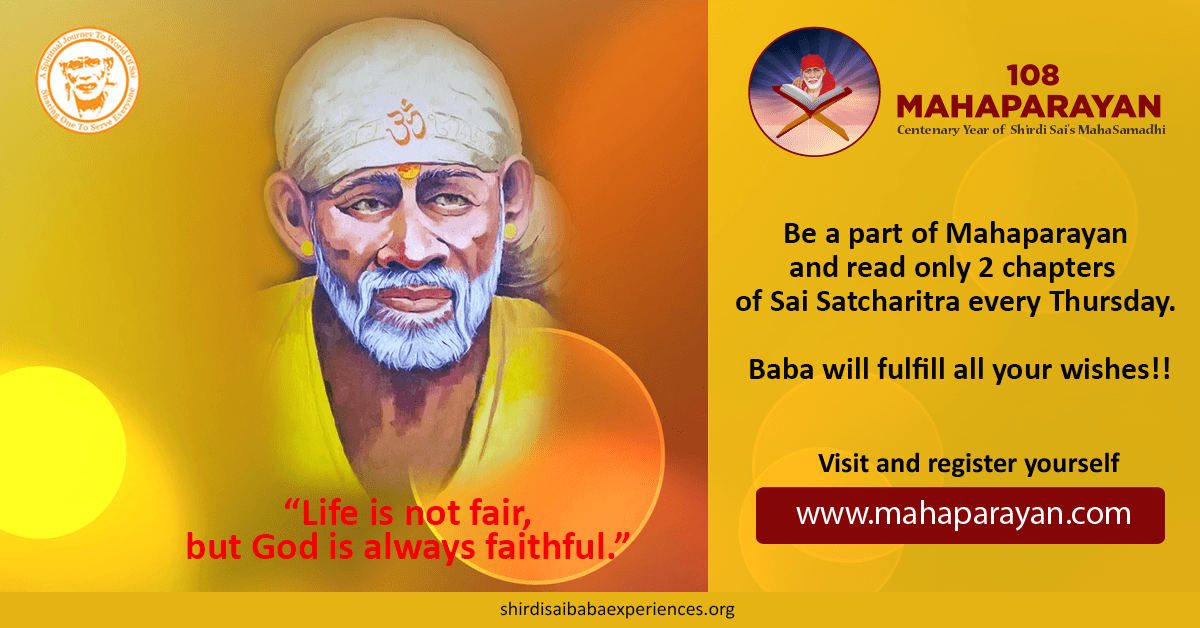 Anonymous Shirdi Sai Devotee from India says: I am a small particle of dust in Baba's feet.
My husband occasionally suffers from insomnia. This makes it very difficult for me too while trying to sleep. I prayed to Baba that I am chanting Your name, please make my husband sleep within ten minutes. It was already 2:30 am. Thank You, Baba, though he did not have a deep sleep at least he slept for three hours.
---
More from SaiYugNetwork.com
© Shirdi Sai Baba Devotees.com – Member of SaiYugNetwork.com