Sai Baba Is The Protector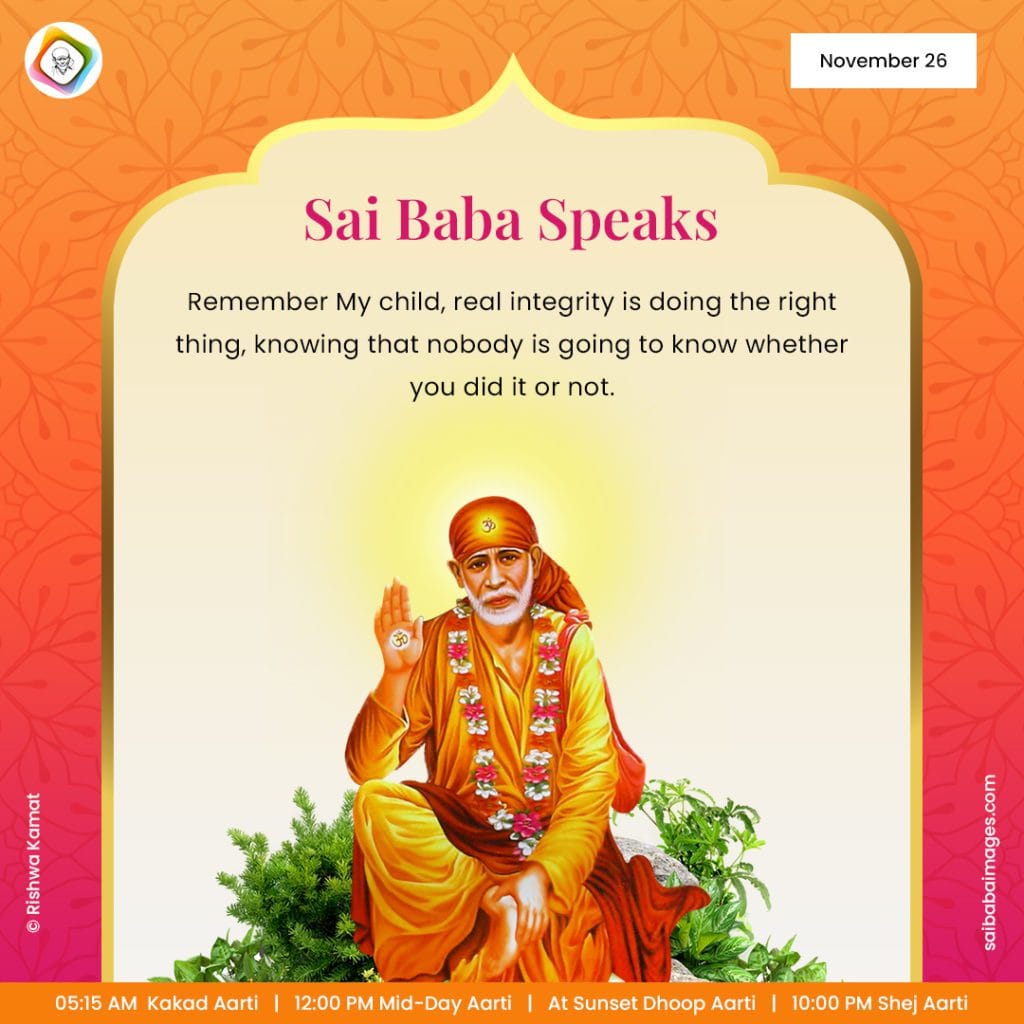 Anonymous Shirdi Sai Devotee from USA says: I have been a devotee of Sai Baba since my childhood. Thank you Hetalji and team for this pious website.
Experience 1: My daughter started going to kindergarten last week. I was nervous about the bus ride, long school hours, and eating lunch by myself. Prayed Baba to be with her and help her to love school. With Baba's blessings, she had a great first week of school and loves to go to school every day now.

Experience 2: I have an ingrown toenail issue and it hurts very badly at times when the nail starts piercing into the skin on the sides. I bought a small kit to treat it at home and I couldn't find it when I started having pain. I prayed to Baba for help and I finally found it.

Experience 3: Exactly 2-3 days before school started, my daughter started using the restroom for urination almost every 5-10 minutes. I was very worried because school was starting in a couple of days and was not sure how she would handle things at school. Even her new class teacher emailed me to check about her frequent bathroom usage. I was very worried and took her to a doctor's appointment. She had a urine test and I prayed to Baba that everything should be normal. With Baba's blessings, she didn't have any urinary tract infection and the doctor said that it was a common condition for kids between 3-8 years of age and that it would resolve by itself in a few weeks.

Thank You Baba for always protecting and listening to us. I am sorry that I am not able to spend time reading a chapter every day from Your Satcharitra with three little kids. I am trying to get back to my schedule from today and please help me to successfully read a chapter from Satcharitra every day now. Also, I am not sure why my daughter is not listening to us. She doesn't even respond, even when we call her name so many times. She also started troubling her little brother a lot. Baba, please help her to develop good habits so that she can be more responsible. Also, please take care of my son, Thandri. Suddenly he keeps vomiting at times. Also, please take care of the little one and resolve her eczema, Thandri. Please help me and my husband to have a happy and healthy family life with love and affection between us. Om Sai Ram. 
Sai Baba Helped To Pass The Exam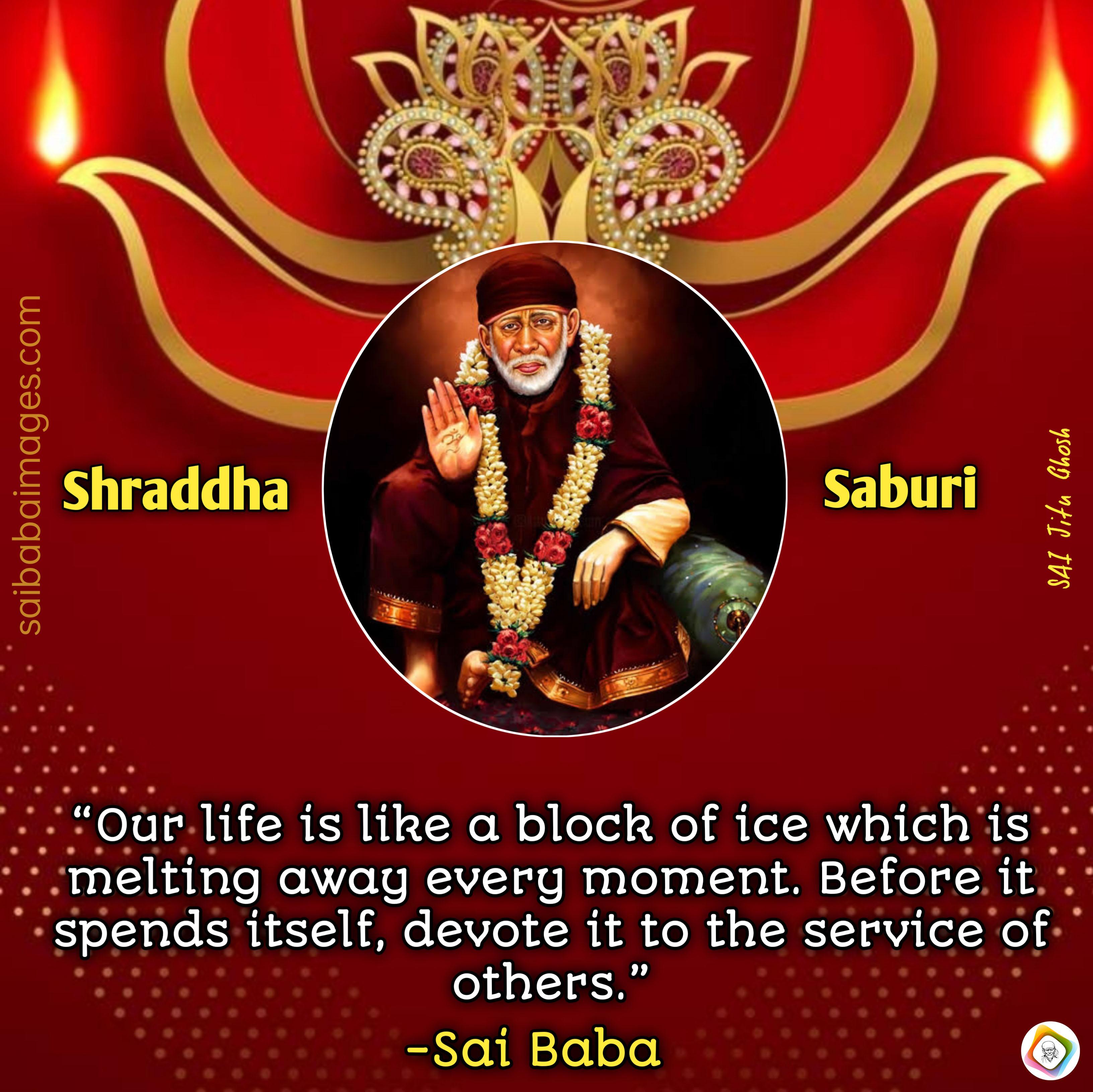 Anonymous Shirdi Sai Devotee from India says:  I am one of Baba's innumerable devotees and depend on Deva for everything. My sincere thanks to Hetalji and the team for providing this beautiful platform that helps to lift devotees' Shraddha and Saburi. These experiences lift us and motivate us when we are stuck in worldly conundrums.

I would like to narrate my most recent experience where Baba helped me to pass one exam. I was supposed to appear for one exam and my preparation was not that great. I prayed to Baba and promised that I would submit the experience here once I pass the exam. As prayed Baba helped me to pass the exam with very good marks.

I am so indebted to You Baba and I don't know how to repay you for the support and love that You have shown till now. I continue to pray to increase my Shraddha and Saburi, Deva. Sometimes I wonder what I would have done without You in this world. Please grant my wish that I have been praying for the last three months for which I have started Nava Guruvar Vrat. Please help me Baba in my work and guide me through. Please always be with me Baba and bless me. I am a weak mortal who can't sustain in this Bhavsagar and always look for Your support. As You know, the last few months have been very tumultuous for me and I am sure You have some plans for me too.

Please help me to control my mind. With Your & Muruga Perumal's blessing, I hope the miracle will happen very soon. Anantha Koti Brahmanda Nayaka Raajadhiraja Yogiraj Parabrahma, Shri Sachhidananda Samartha Sadguru Sainath Maharaj ki Jai. Om Shri Sai Rakshak Sharanam Deva. Sripada Rajam Sharanam Prapadye. Om Sai Shri Sai Jai Jai Sai. 
Sai Baba Cured Devotee's Son's Fever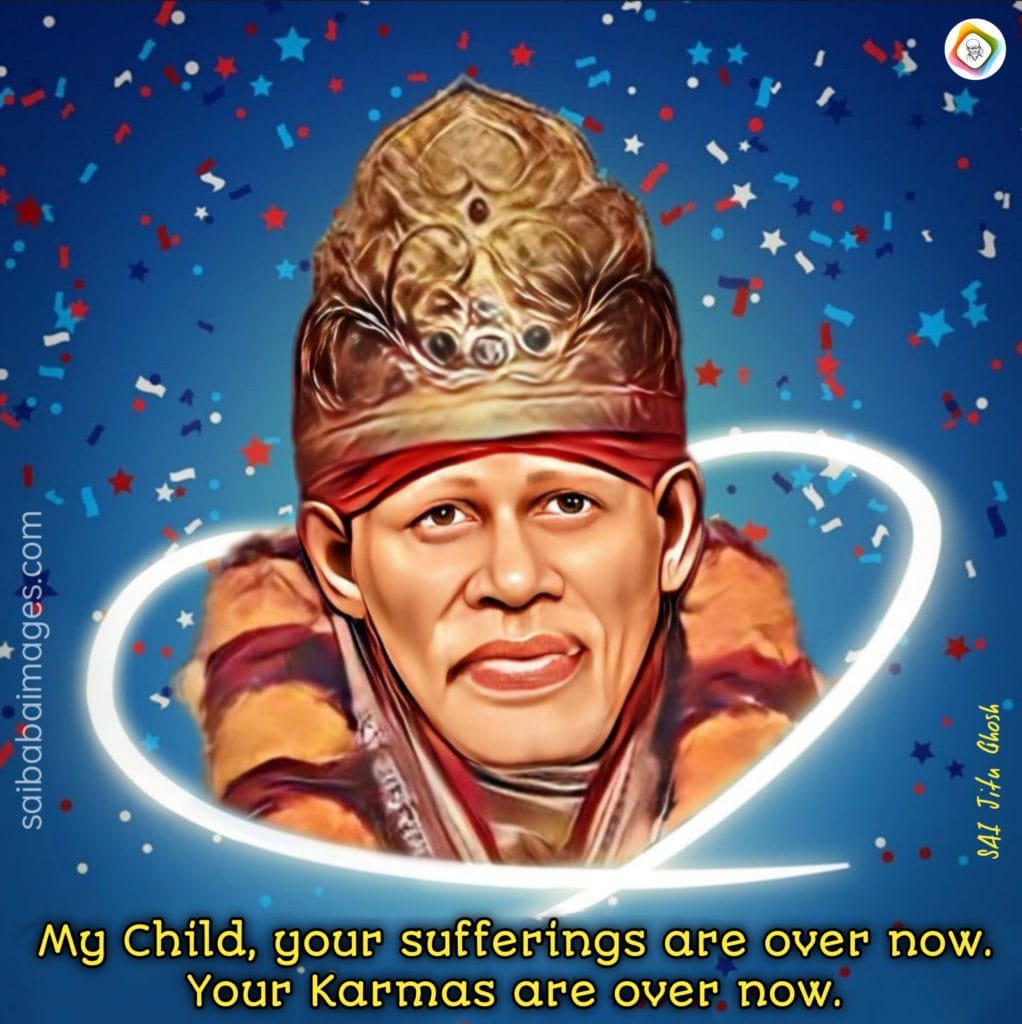 Anonymous Shirdi Sai Devotee from India says: My humble pranam at Baba's Lotus Feet. With Baba's blessings, I am going to narrate this experience. Please keep me anonymous.
We went to our native to attend a wedding function. We had to stay there for a little more than a week. During our stay, we came in contact with a lot of people and visited different places. As no one was following any social distancing and masks, we also didn't use any. We got involved in the activities of function and didn't follow the covid rules. Just before 2-3 days after our return, we came to know that there are some positive cases detected in that area. We got a little scared but still carried on as usual. Then my son got a cold with a blocked nose just a day before our return, he was given medicine for the cold. Then the next day, he got a fever. Now, I and my husband got tensed. Because we have to catch a flight in the evening. I gave him again cold medicine and told him to sleep. We had to visit another relative's place for some work that day. Even though I didn't want to go there, still I accompanied my husband and went there to meet them while my son was sleeping. There surprisingly I got Udi (from Shirdi) and a book on Baba given by our relative. I felt very blessed and happy. I applied that Udi on my son's forehead and gave him a little mixed with water. I prayed to Baba that if we reach safely to our place then I will post this experience. I gave him paracetamol, before traveling. His fever reduced and we traveled without any problem and reached our place. The next day, again he got a little fever, I gave him Udi mixed with water several times and thought of waiting for a day, before visiting the doctor. I also prayed to Baba to cure him without visiting a doctor, then I will share this experience. Baba is the doctor of doctors and Udi is the medicine that cures any kind of ailment. Then why worry, with Baba's grace the next day he didn't get any fever, only a little cold, which got cured with Udi water.
Dear devotees, once you make Baba Your friend/guardian/guide, He will not leave you, He will always keep an eye on you, and he will be always with you, wherever you may go. He will take care of your welfare, and protect you from all calamity. He is the true companion. Let's always keep our dearest Baba in our hearts. Om Sai Ram.
Sai Baba's Help In Getting Negative Biopsy Result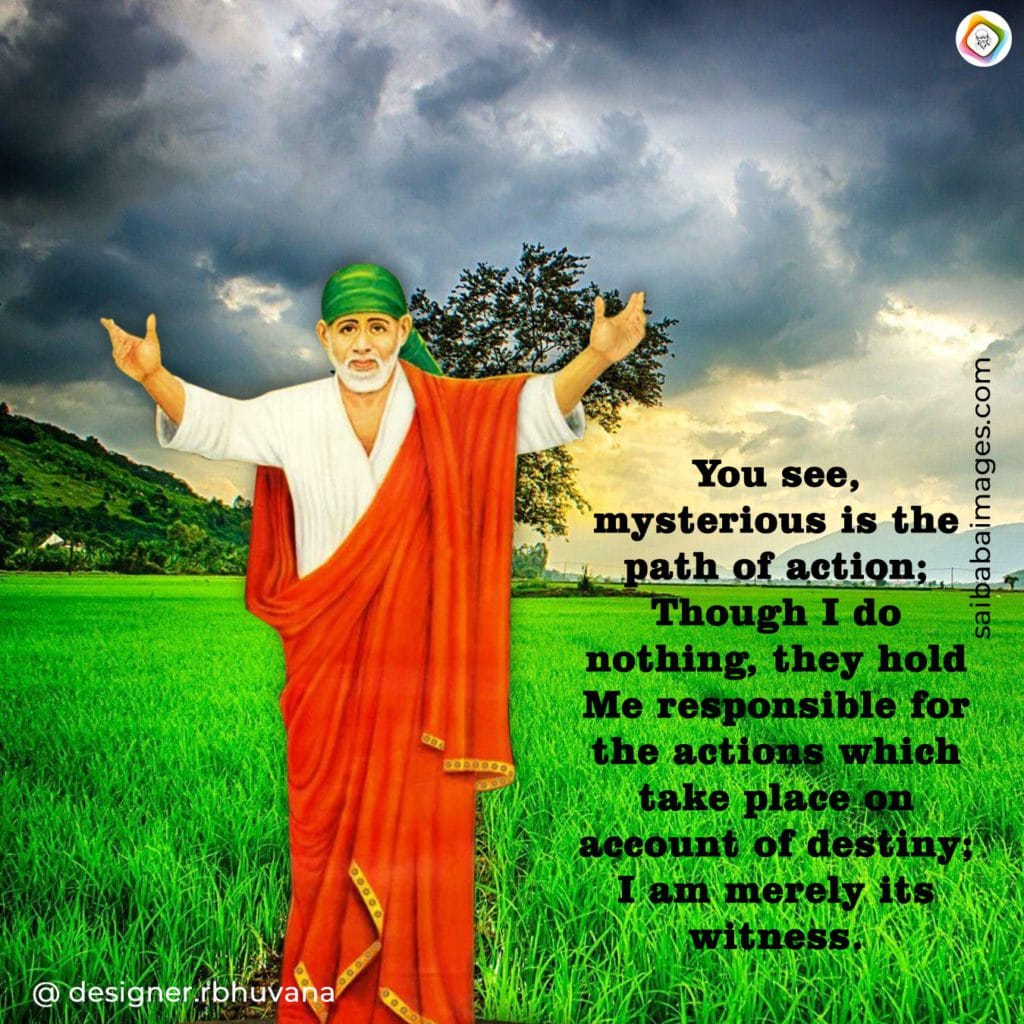 Anonymous Shirdi Sai Devotee from USA says: This is not the first experience that I have shared here. Sai Baba always comes to my rescue. 
I found out that I have two nodules in my thyroid gland and I had to do a biopsy. I was unable to get the early appointments for the endocrinologist and for the biopsy too. Both appointments were after one and a half months. I was very scared and wanted to get it done as soon as possible. I tried for three days to get an early appointment but there was no result. Then I requested my Baba that I will read Sai Satcharitra in one week and before it completes, my biopsy result should get negative. I started reading Sai Satcharitra. On the very first day of reading, I got a call from the doctor's office that there was a slot open as one appointment got canceled. After an hour, I got another call that there was a biopsy center which was a little bit far away but could get an appointment soon. Believe it or not, my doctor's appointment was done on Wednesday and the biopsy was done on Thursday. On the last day of reading Sai Satcharitra, I got my negative biopsy result. This was totally my Baba's Chamatkar (miracle). 
Sorry, Baba, I am posting it a little late. My surgery was successful. Thank You Baba for everything. Please always take care of me and my family. Aapke shivaay hamara aur koi nahin (There is no one for us other than You). Om Sai Ram. 
Sai Baba Helped To Deliver The Package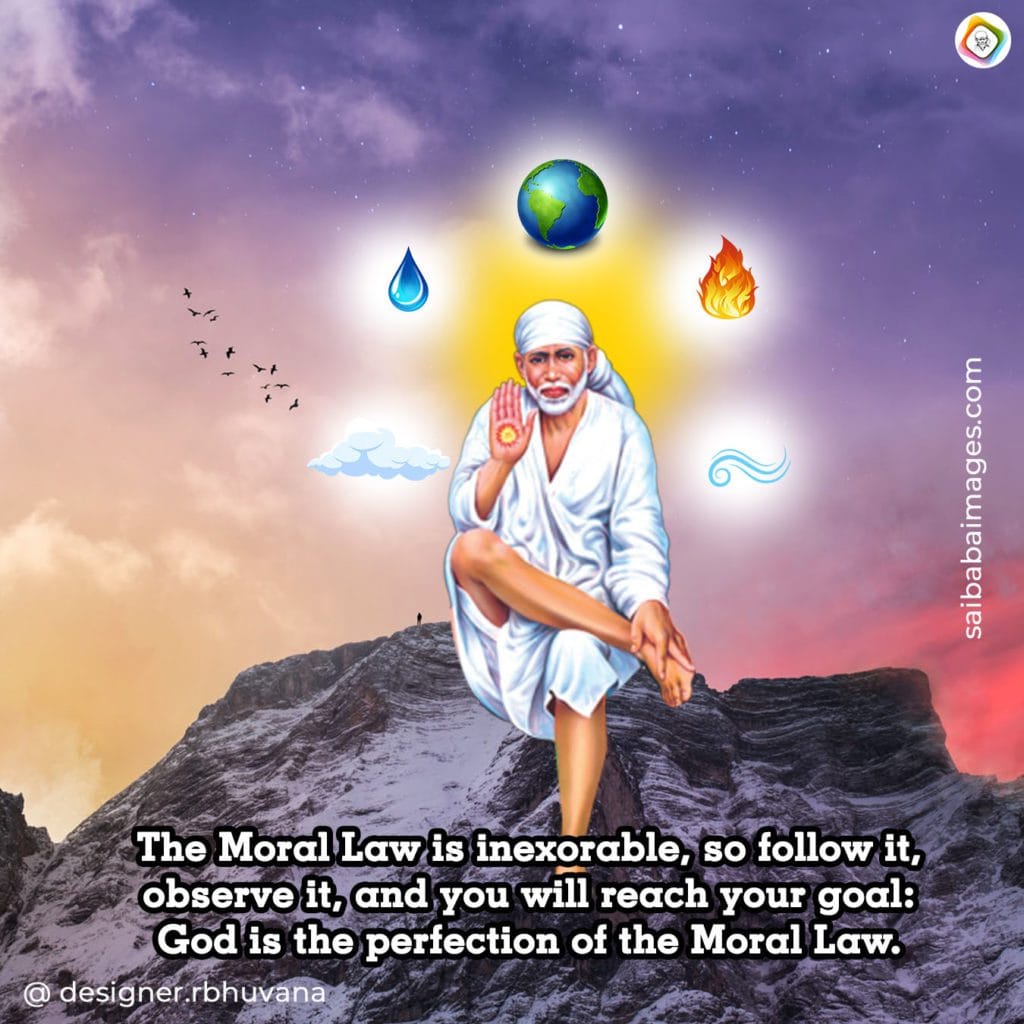 Anonymous Shirdi Sai Devotee from USA says: I am a small devotee of Baba currently staying in the USA. Om Sai Ram. Thank you team for this beautiful and divine platform that connects millions of Sai devotees.

Recently I sent a package to my brother's place here in the USA and I kept some foodstuff and an expensive saree. It was ground shipping and it was getting delivered after a week as it was ground shipping. I was tracking the package and it got delayed and no details were updated on the shipment tracking. I panicked as it contained expensive things. I prayed to Baba and asked for safe delivery of the package. The next day when I checked, tracking details were updated and delivered the next day. 
It might seem like a normal thing for many but for a Sai devotee, it means a lot as Sai takes care of all worries of His devotees. Bless all. Om Sai Ram Om Sai Ram Om Sai Ram!
We Are Nothing Without You Sai Baba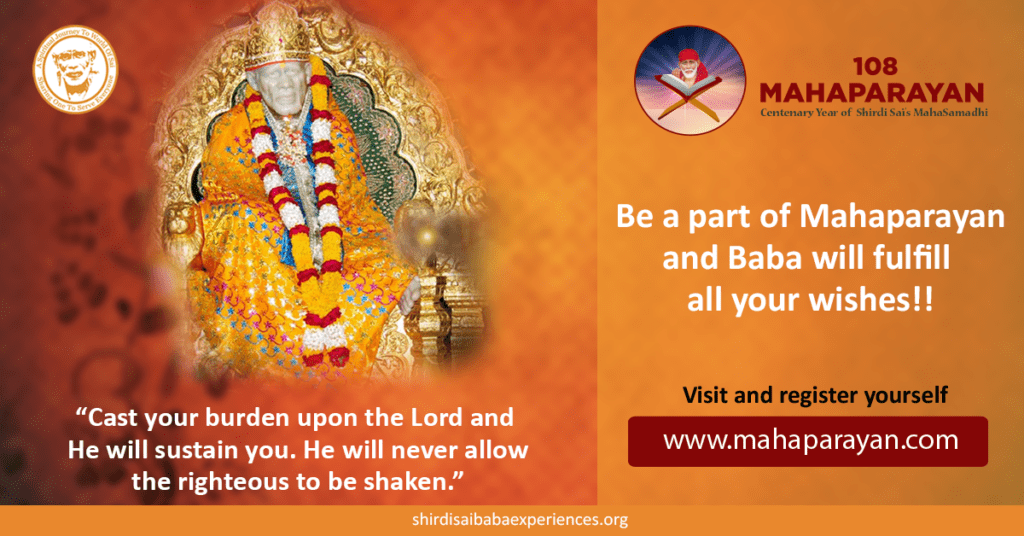 Shirdi Sai Devotee Meghna Sai from India says: Om Sai Ram! Thanks to the whole team for your divine site and for your service.
Baba, thanks for making the Ganesha festival good ( idol, band, food, decoration, pooja, crowd, function, dressing up, and DJ. You helped us every second of that festival. Sorry for our mistake. You both trusted us but we neglected. You also helped our family during that punishment time also( Finding them, the wound, my leave tension, and for helping me to talk with him on time ). Thanks for helping Adhi as he was good. Thank You so much. 
I know that it's our mistake. Please guide us to not repeat it again. You guide us and we believe in You. Baba, please lead me toward the correct path. Thanks for helping me with my work.
Forgive me if I had forgotten anything to post.
Om Sai Ram Om Ganeshaya Namaha Om Shakthi Kallalammathaye Adhithimappa MKDG Om Shree Sai Rakshak Sharanam Deva Om Shree Sai Arogyakshmedaya Namaha!
---
More from SaiYugNetwork.com
© Shirdi Sai Baba Devotees.com – Member of SaiYugNetwork.com