Sai Baba Awakens You As You Are Ready For The Venture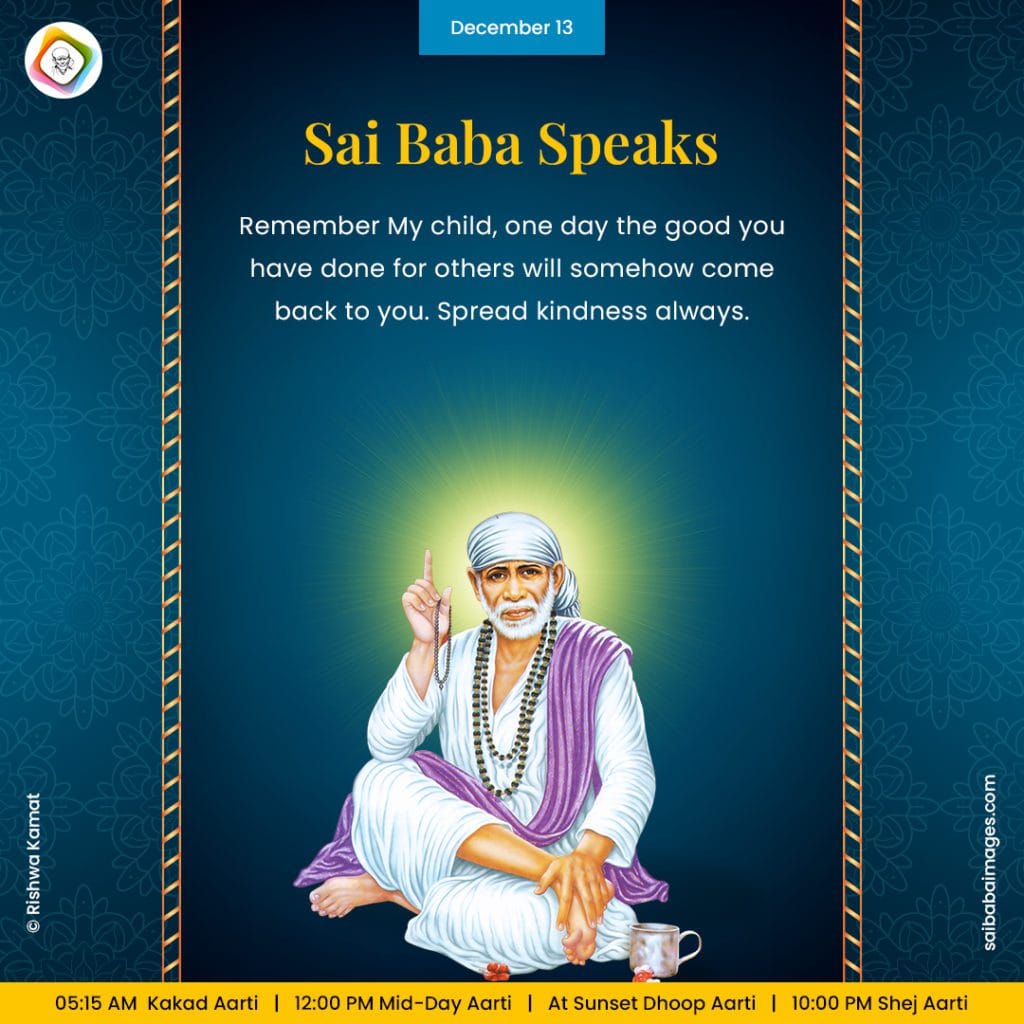 Shirdi Sai Devotee Gurudatta from Denmark says: My name is Gurudatta Lamichhane, originally from Nepal. I live in Copenhagen, Denmark.
I'm 37 years old now, born into a poor family in the remote village of the Syangja district of Nepal. When I was 17-18 years old, I used to dream far away despite my poor financial status. I used to think uplifting the poverty is not easy through regular jobs or so in my country. I must dream big, the entire family generation must be uplifted to the middle class. For that, I must travel far away to developed countries.

Now I can recall, by the grace of Baba, I came to Germany in December 2006. It was almost free of cost except for the airplane fare and shopping for my personal belongings. I lived there for one year and then moved to Denmark in 2007 for higher studies. I started studying and gradually made earnings as well.

I used to always have sewa bhava (having the feeling of selfless service). I started to help and support family members, donate to people who were suffering from illness and so, donate to the schools where I studied in Nepal, etc.

My interest in spirituality has always been there but it has grown significantly in recent years, especially when I was 35. I used to read/listen to Osho, Sadhguru, and other famous spiritual gurus. I started doing meditation and practicing yoga during the Covid-19 times as there were not many outdoor activities. I was practicing some sort of kriya yoga and 7-ray golden light meditation.

On 31st March 2021, an image of an old-poor-looking man and a young man with long hair came together into my vision during the meditation. The young man was talking but was not audible. I just thought it could be a random image. I ignored it and went to the bed as I did not know who they were. It's not common as I follow activities on Instagram. I used to check rarely, probably once every 10 or 12 days. I don't know why, but the following morning during breakfast time, I happened to open my Instagram app. When I saw the first post, I was shocked. It was that old-poor-looking old man, exactly the same picture appeared. It was Shirdi Sai Baba. I instantly took a screenshot of this picture. The message on the post was "Love one another and help others to rise to the higher levels, simply by pouring out love. Love is infectious and the greatest healing energy".

I did not follow any of the Instagram pages regarding Sai Baba or other spirituality pages. My profile was very minimal with no picture in it. Prior to this, I had never heard or known about Shirdi Sai Baba. Now I can recall Him, I saw His small idol on a public bus in Nepal when I used to live there, which was 20 years back, but never enquired Who He was. I didn't even know that Shirdi existed.

Then I started to search for another young guy, who was sitting beside Sai Baba in my vision. I searched Sai Baba on Youtube and then Mohanji appeared. Mohanji was the one and only one who was talking so much about Lord Shirdi Sai Baba.
Right after this miraculous Divya darshan of Baba, He came to my dreams 3 more times. He was talking to me and guiding me to go to the Himalayas and do sewa. Second, I saw Him celebrating His 146th birthday. I tried to find the significance of it. I added 146 to His birth year 1838+146=1984, which is my birth year too. I searched on the internet and found 'Sai 1984' which gave me a book of Satya Sai Baba's book Gita Discourse, which was published in 1984. I found the book very interesting as well. (the book: http://prasanthi.info/gita-disc_1984/uk/gita_disc_1984_05.html)

Third, once I was indulging in some kind of sensual activities, suddenly Baba appeared. I was crying too much and Baba took me under His lotus feet. Fourth a while ago, during my meditation a vision appeared from nowhere; Baba's lotus feet were moving and walking. Just His feet! I had never imagined that.
Baba had invited me to Shirdi in December 2021 to participate in a retreat program with Mohanji (my living Guru). It happened in Shirdi on the occasion of Datta Jayanti, in presence of Shirdi Sai Baba. Many more miracles have been happening. No words can describe the experience and the miracles of Baba. I am blessed.

Thank You Baba for making me aware of my life purpose and journey ahead. I'm indebted to You forever!
Sai Baba Blessing For Mom's Health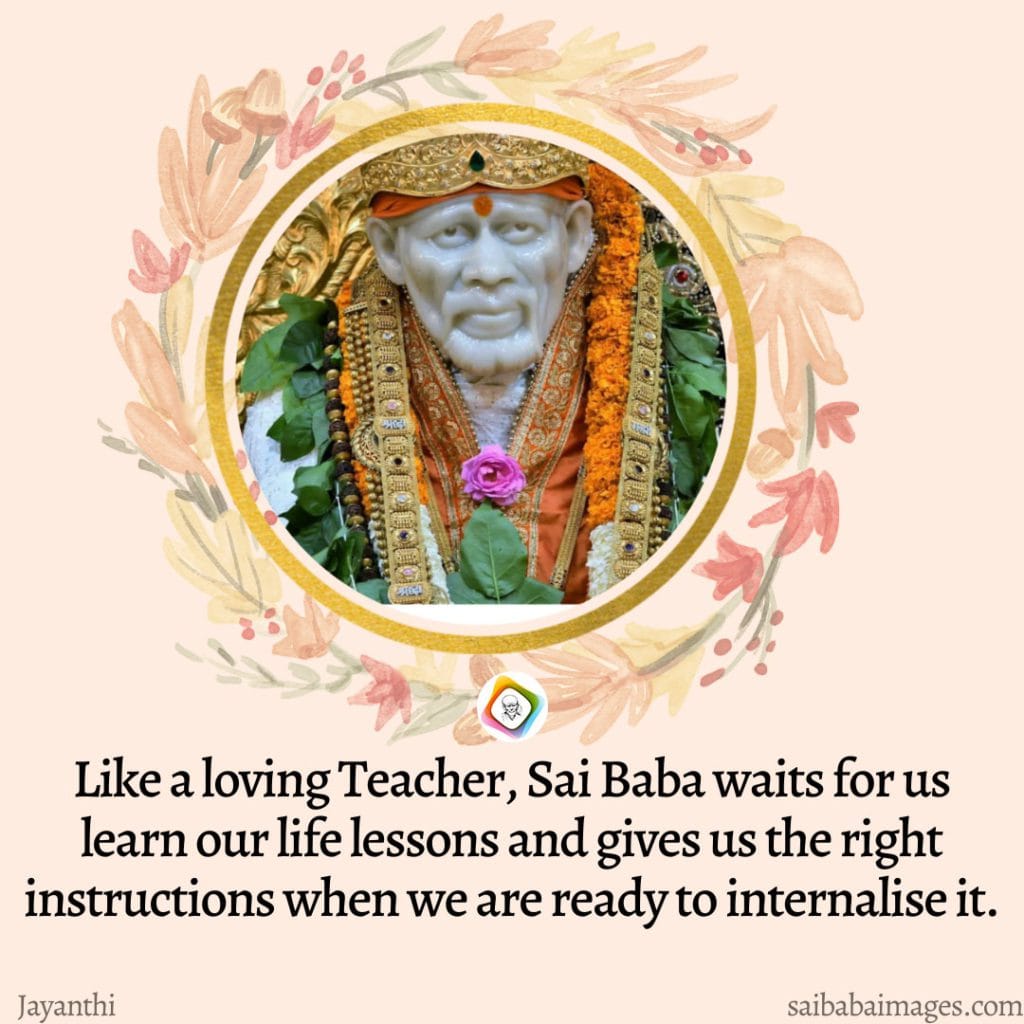 Anonymous Shirdi Sai Devotee from USA says: I love this platform where devotees can share wonderful experiences of Shirdi Sai Baba. Thanks to Hetalji and her team for maintaining this blog. As promised I am sharing my Guru Sai Baba's blessing on us and how He saved my mom from a major accident.
Firstly Baba, please forgive me for this delayed post. Coming to experience, my mom visited me this June. I was so excited to welcome her. At the same time I was worried as she had some health issues. I prayed to Sai Baba that her stay should be smooth and safe. Everything was going smoothly except for one incident. One morning she slipped and fell down in the bathtub. That time she was alone at home. She got hurt badly and could barely walk. I had to take her to urgent care because of her pain. X-ray was done and thankfully there was no fracture.
Her return flight was a few days after that incident so I was very worried. I kept praying for her. With Baba's blessing, she returned back to India safely and is in a state of recovery. Baba, You know for me nothing goes smoothly. That always makes me scared but I have faith in Your blessing. For many years I have prayed for my mom's health to recover but nothing much improved. I am getting frustrated with this problem. This mental pain is sometimes unbearable. Please keep my both sons and mom safe. My elder son is in college, so please stay with him and bless him with a healthy life and make him successful in his academic career. My mom is planning to visit Shirdi soon. Please bless her so that she can visit Your mandir and pay pooja.
One day I could not remember where I had placed it. By Baba's blessing, I found it.
I am again praying wholeheartedly to cure my mom and give her a healthy life. Baba, You are omnipotent. You know my innermost wish about my job. Please fulfill my wish. Om Sai Ram, Om Sai Ram, Om Sai Ram!
Two Sai Baba Miracles In A Day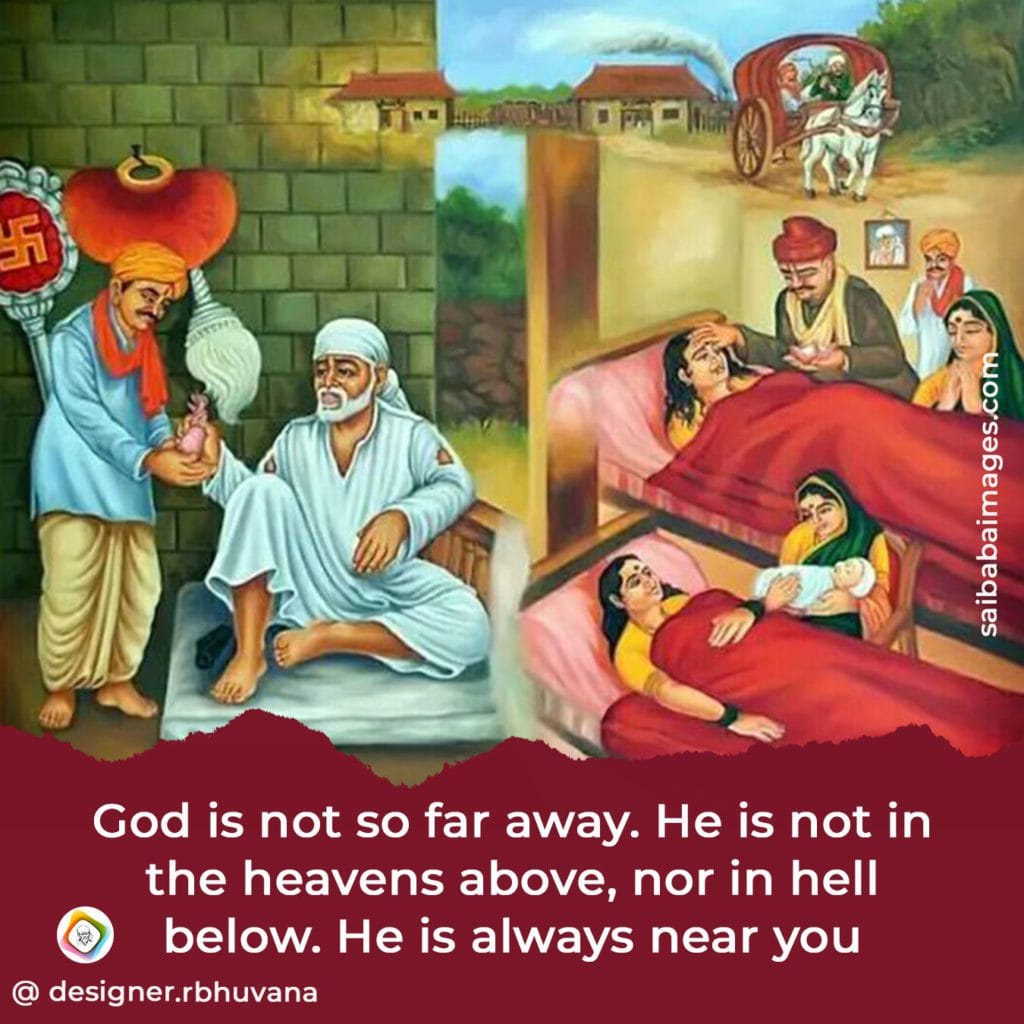 Anonymous Shirdi Sai Devotee from India says: Om Sai Ram! Hi, Sai Family Members. Thanks to Hetal Ji and the Wonderful team. I like to call you Sai members. you people are blessed serving Sai. I would like to be part of it.
Coming to my experience, I promised Baba that if my wish is fulfilled I will post my experience on this site so I am doing that. On 23.03.2021 Baba did two miracles for me. One, made me join the divine Mahaparayan group and get business for my husband. Both miracles happened on the same day.
Joining to Mahaparayan Group on 22.03.21: I saw a post on FaceBook and I filled out the Mahaparayan register form immediately. I got a reply and joined that group. I was happy. I got a dream of doing Mahaparayan I was so excited. the next morning I opened my WhatsApp and noticed that they had removed me from that group. I got upset. I thought today its not my day. Maybe Baba has His time to join me in the Mahaparayan group. Even the one who added me to that group was feeling very guilty about what had happened and she prayed for me to Baba. Again on 23.03.21 at night, she added me to another group. Thank you Moumani mam for a wonderful opportunity such kind-hearted people sai devotees are. I successfully Joined MP10360N1 Saburi Sai Group
My Husband Got Job: As he does Earth work business we didn't have proper work for several months but managed to survive by Baba's grace and blessings. As I daily read about Sai devotees' experiences everyone used to tell about how they got jobs and they promised to post their experience. So with full faith, I did the same. Within five hours he got a job and as promised I am posting it here. Thank You, Baba.
I like to tell you a few common things about how Sai Devotees connected with Baba:
Asking Baba to wear their desired color dress.
Talking mentally with Baba.
Asking prashnavali for every step of life.
Finding Sai Baba pictures everywhere and feeling baba with us all the time.
Dicing chits of answers and asking Baba to select the right solution.
Always urge to read devotees' experiences and connect with them.
Donating food, and cloth according to their strength as per Baba's guidance.
Randomly open an experience page that conveys the message that we exactly needed to hear at that time.
Faith, self-confidence, and patience.
Sorry, for the long post, and for my English. Please edit wherever needed. Thank you, Hetal Ji and team (Baba Team). Om Sai Rakshak Sharanam Deva. I am starting Sai Divya Pooja My next post will be about how Sai's name is enough for every problem.
Sai Baba Miracle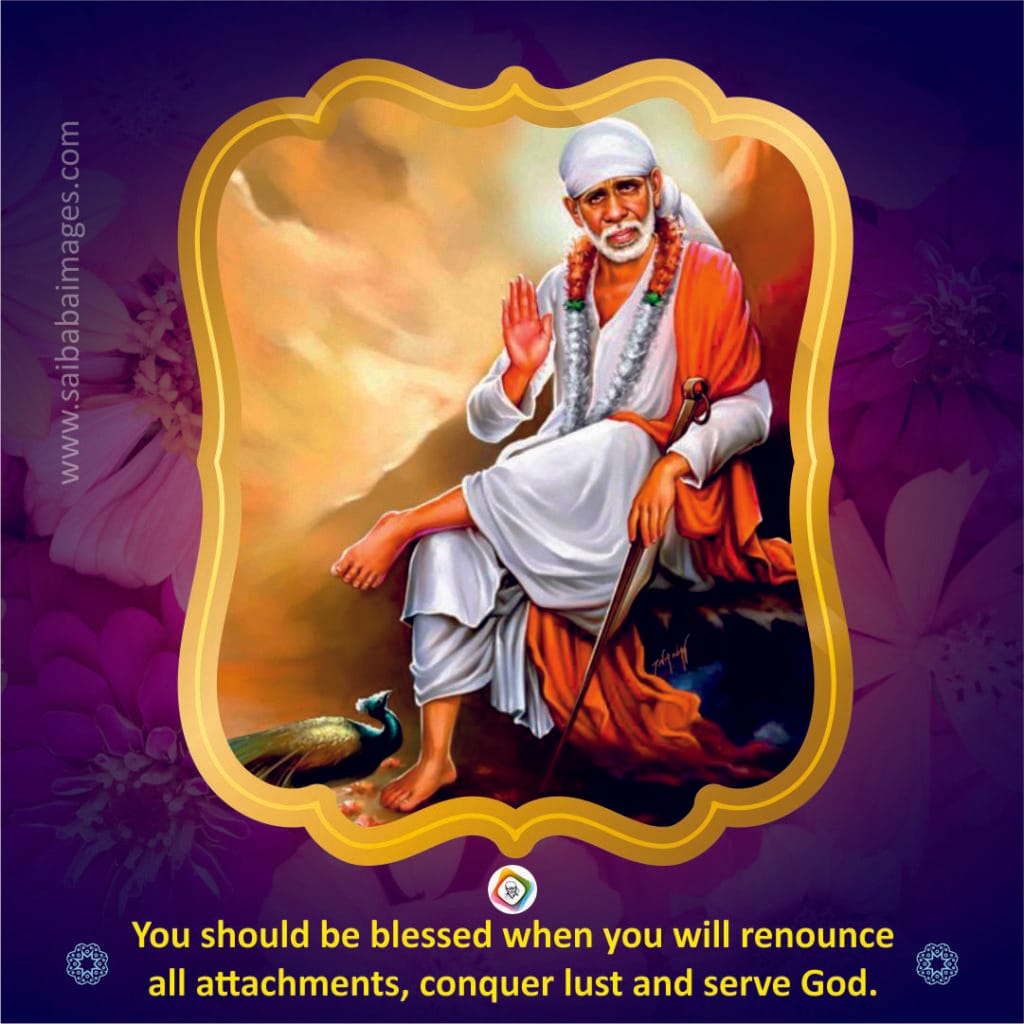 Anonymous Shirdi Sai Devotee from India says: I live in Mangalore (Karnataka). Sai Baba has always guided me. I have been through good times and tough times and Baba has always been there with me. It's not blind faith. It cannot be explained. The power of Sai Baba can only be felt.
My dad was complaining of dizziness for a long time. Never ever did any of us think that it was a heart problem because all the tests were coming perfectly and he was a fitness freak with a proper diet. So one day when I went to visit my parents, my dad complained of dizziness again. All these days the doctors were giving him vertigo tablets for dizziness and it was not helping at all. This time when he complained of dizziness, I don't know what I felt but something just made me take him to the doctor and many other tests were done and the blocks in the heart were discovered. The doctors said that I have to thank my stars that I got him to the hospital at the right moment. I thank Sai Baba for making me go to my parent's house and also Baba gave me an indication to take him to the hospital immediately. I have experienced many such miracles of Baba. I have completely surrendered to Sai Baba for many years and I pray to Baba that He always guides me and my loved ones forever. Om Sai Ram!
Sai Baba Helped To Get The Lost Money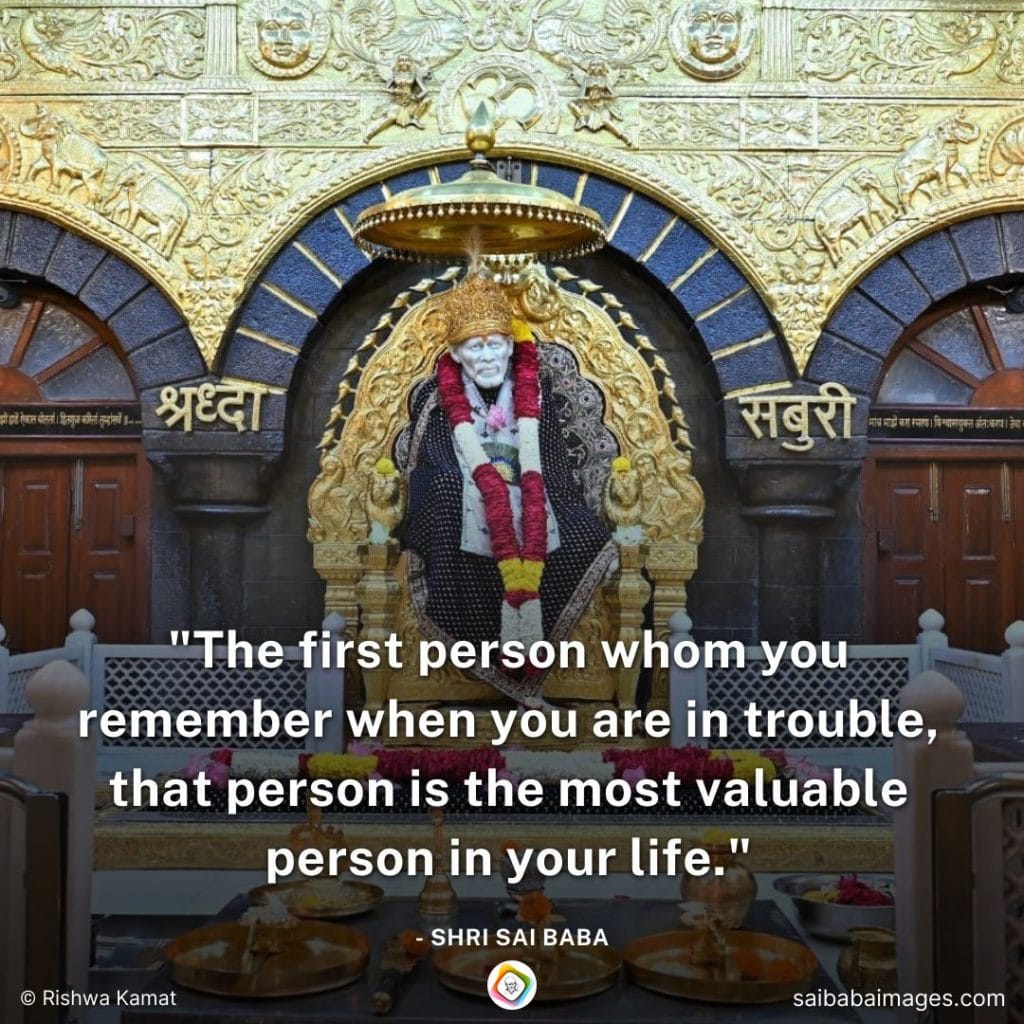 Shirdi Sai Devotee Devin Bharat from South America says: My name is Devin Bharat from the Global Mahaparayan group MP-72-N1. I am from South America.
I would like to share an experience that happened on 3rd October 2022. My mom had some money and she put it in a bag. She had to go to the eye doctor and so she was looking for it but couldn't find it. She cried and then I saw that she was looking for something. I asked her what she was looking for. She said her money but couldn't find it. I beg Baba to let us find the money and that I would post it on His website. I went in a bag to look for it and I found it. My mom said that she had just checked the same bag and nothing was in it. By Baba's grace, we found it. Thank You Baba, love You Baba. Please help us and please forgive us. Please protect us and bless us all, please Baba. Om Sai Ram…!
Thanks To Sai Baba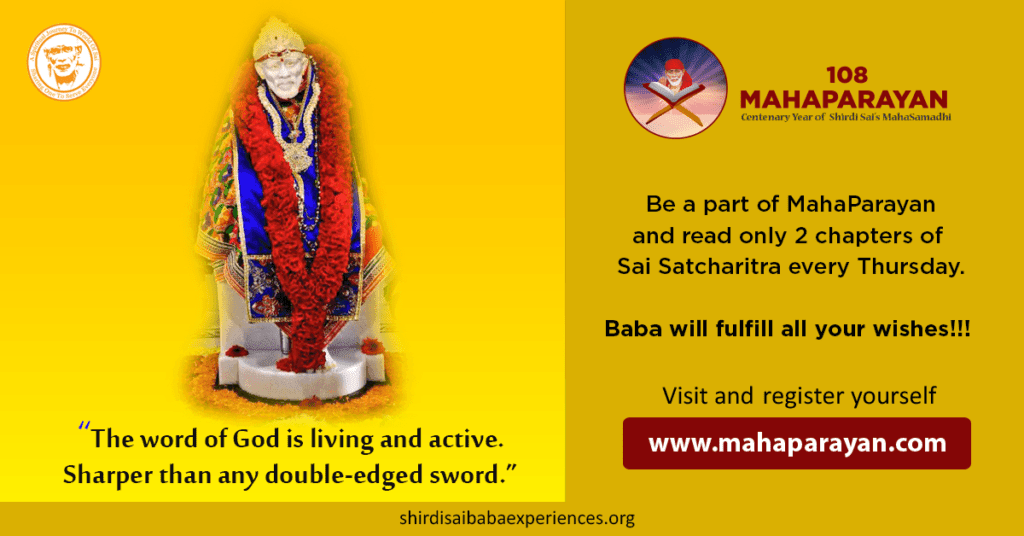 Shirdi Sai Devotee Maheswara from India says: I am Maheswara from Hyderabad. I had a severe fever and a runny nose. With the blessings of Baba, it got reduced by 80%. Please resolve my family and court issues. Once those are resolved I will start immediately to come to Shirdi. Om Sai Nathay Namaha.
---
More from SaiYugNetwork.com