Got Desired Score With Sai's Grace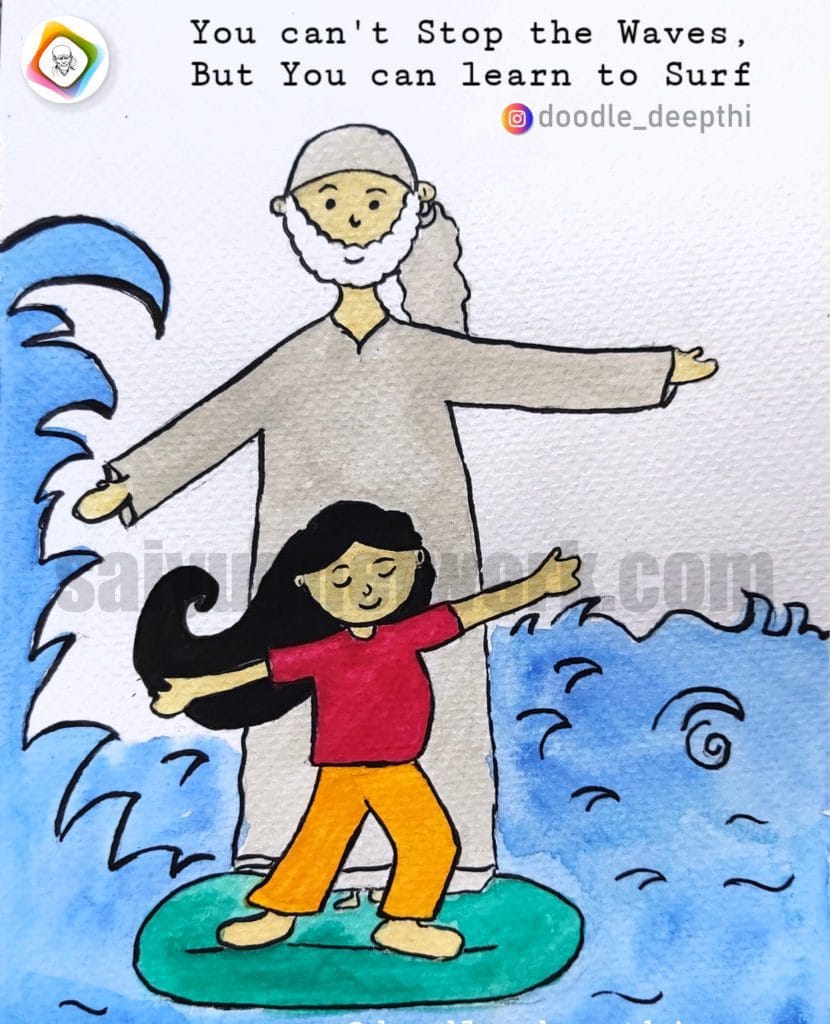 Anonymous Shirdi Sai Devotee from India says: Sairam! I am a devotee of Sai Baba. Om Sai Ram! Namaskaram to all my Sai's devotees. Let me share one of our dearmost Sai's leela as my testimony.
It was one fine day in September 2020, my husband insisted that I do IELTS as a part of the migration process to Canada. Though I was hesitant initially, eventually I agreed on understanding that it was my husband's dream to migrate to Canada. I have no idea about IELTS, hence I took guidance from online tutors. I found it very difficult to cope up with my new venture to balance my work and home. I had tried all possible ways to write the exam since October 2020 but one or other obstacles were stopping me. This went on till February 2021 still I was not confident to write my exam. Meanwhile my father-in-law's health was deteriorating, so we were forced to leave for our hometown in an emergency.
Upon reaching India, I thought that I could do my IELTS test here as I would get more time to prepare but my situation in India got worse and I was loaded up with more responsibilities, anxieties and tensions. I seldom got time to prepare. In addition to it, my husband chose a date for me to write the test and finish my long-awaited task. I was in a fix that how I was going to write and crack the 8,7,7,7 score which is required to patch my CRS scores. Finally, I happened to write my test on March 13th 2021 which was a week after my father-in-law's death. I neither had hope nor confidence to write the test but all I believed was that our Sai will not leave me and He would make me cross the hurdle. I blindly believed in Baba just as Mr. Shevade had mentioned in Chapter XLVIII in Sai Satcharitra.
On arriving at the exam center, I was overwhelmed to see our Sai Baba's idol in the reception. I offered my humble namaskaram to Baba and went to the exam hall. I was worried that I couldn't do my exam well. All I did was that I promised Baba that if I got a reasonably good score then I will write a testimony. After two weeks, on knowing my result I was astonished that I cracked 8, 7, 7, 6.5. All I could say is that it is purely the miracle of Baba and nothing else. I have no words to thank Baba Who helped me to get the desired score. As promised I am submitting my experience here. Om Sairam.
Baba Blessed Devotee With A Job In A Week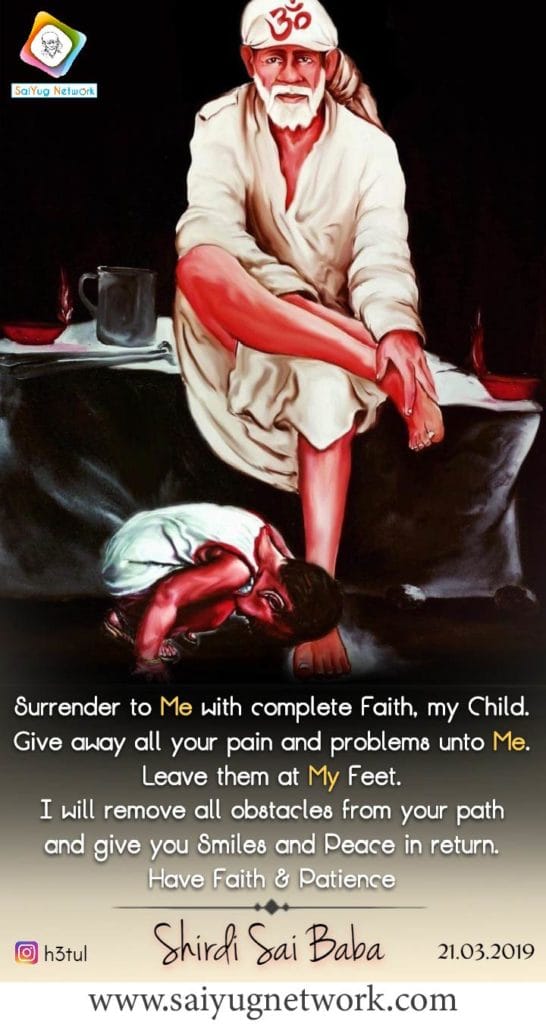 Anonymous Shirdi Sai Devotee from the US says: Om Sairam everyone. I request the team to keep me anonymous. Thank you for providing such a platform. For many years I have been reading experiences from this website. It gives me faith, hope, answers my questions and makes me courageous.
I have known Baba since I was a child. As I grew up, so did my faith with Him. He has helped in numerous instances. However, in the last few years my faith in Him has shaken. I have had some really bad years recently. Everything I did, personal or professional was either a failure or it was filled with so many problems. I felt darkness all around me and kept wondering why Baba wasn't guiding me.
But my Sai came through. I have been searching for a job for five years. I would get many interviews, but at the last moment I won't get the job offer due to some reason. This month of June 2021, it became crucial for me to get a job. Due to certain circumstances, I was to get a job offer by March and I made the mistake of lying to my family that I already got the job. Unfortunately, I lost the job. So I had to desperately secure one by the 1st week of July. No matter where I applied, I wasn't getting any call.
I then read here a few experiences of devotees reading Sai Satcharitra and Baba giving them a job within a week. With that faith I started my Parayana and Yes I got a job offer on the day I finished my Parayana! Thank You. Thank You so much Baba.
There are still a few issues that need to be resolved before I start my job. I ask Baba to please bless these processes so everything happens smoothly and quickly. I wish to travel to my job location on June 29th and start my job on July 6th. Sai please bless me so that everything happens smoothly.
Sai, continue to shower Your blessings on us all. Baba, please let me be close to You, let me not lose You again. Please let this be the start of good things and successes. Om Sairam!
Like A Sparrow With A Thread Tied To Its Feet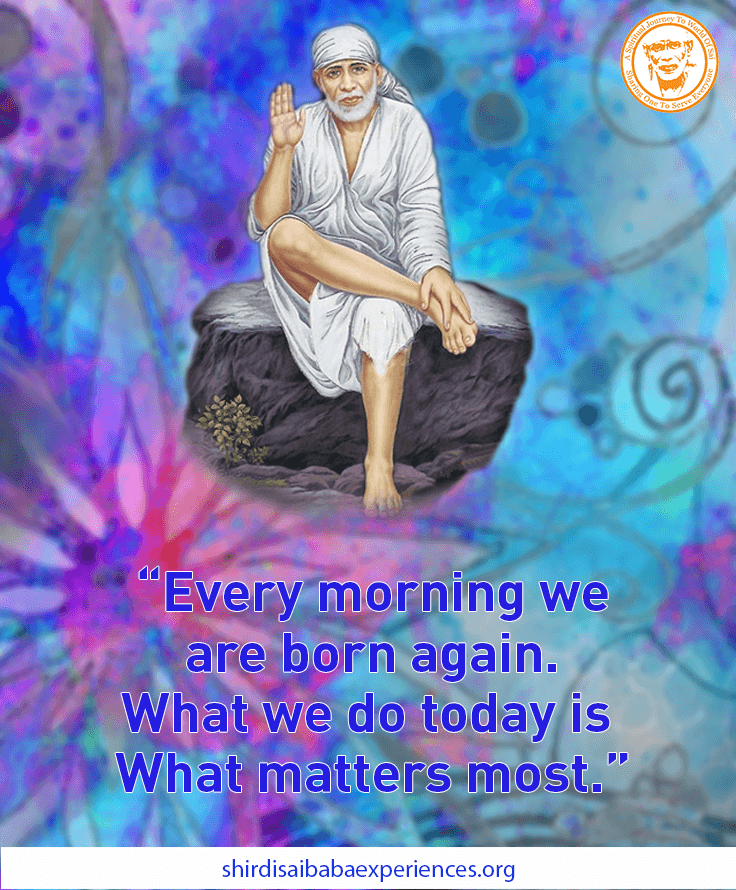 Shirdi Sai Devotee Parvathy from India says: My experiences with Baba are too many to enumerate which I will try to summarize here.
Many years ago Baba tried to pull me towards Him. While I went to a Ganpathy temple for a Darshan, Baba's satsang was going on. As I had not accepted Him in my life I did my darshan and came back. A voice deep in me was telling me repeatedly to be a Baba devotee, which I never heeded.
I had to face a lot of difficulties in my life repeatedly. I even stopped going to work. Many years later again on a routine visit to the temple, a devotee offered me Saisatcharta and encouraged me to do Sai vrat every Thursday. Fortunately this time around I accepted the suggestion. Later I also joined the Mahaparayan group.
Things began falling back in place gradually in my life. My daughter's marriage, which was delayed, was conducted well. I went back to my profession and got a lot of fulfilment. My daughter, who had difficulty conceiving, was blessed. My son got married.
While my daughter was pregnant the Covid pandemic was slowly unfolding. My husband had to travel abroad for his job. I begged and cried that he should not travel, but he remained adamant. I had only Baba to take refuge. Just two days before he was due to travel, all international flights were blocked and he couldn't travel. By Baba's grace he was with us to support during my daughter's confinement which was at the peak of the Pandemic. By His grace we were not infected and everything went well.
I conclude by saying that if we take His refuge with Shradda (Faith) and Saburi (Patience) He will save us. I know Baba's leelas in my life will continue eternally.
Baba's Udi Cured Devotee's Baby's Stomach Ache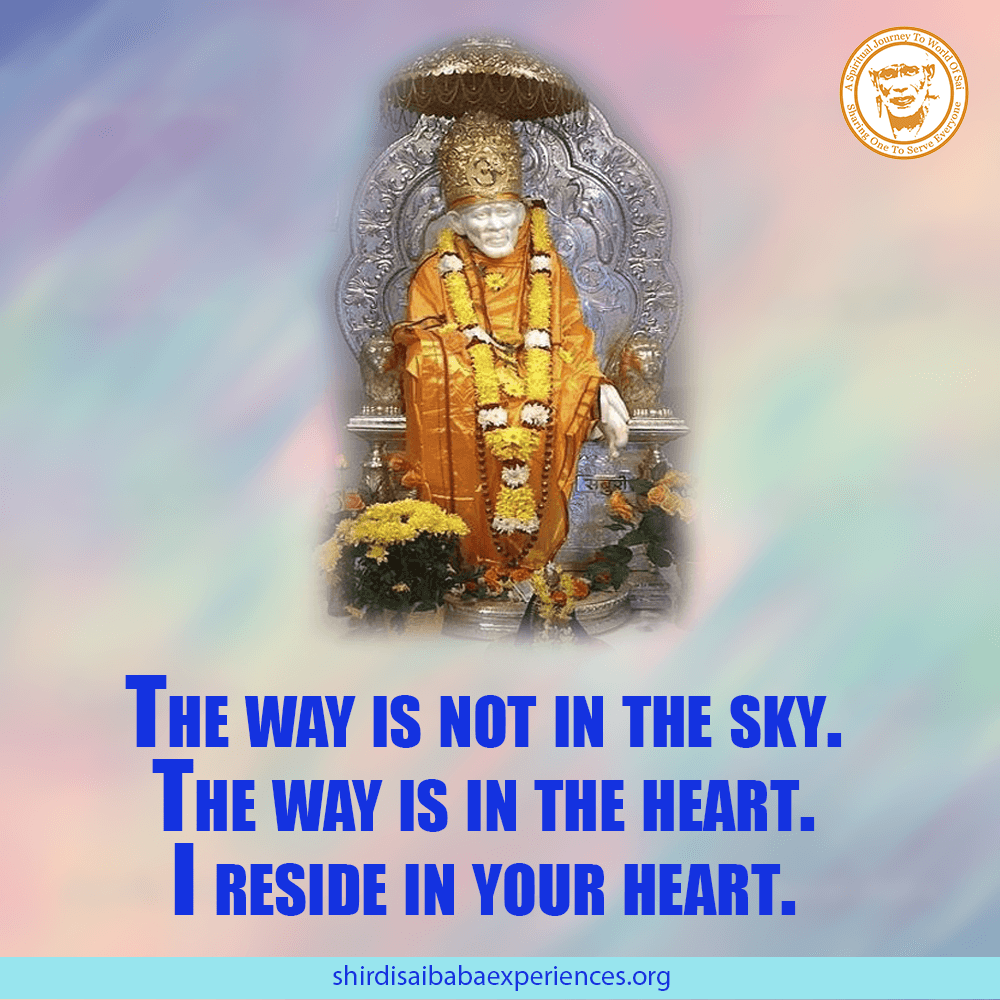 Shirdi Sai Devotee Preethi from Germany says: Greetings Hetalji, I am Preethi from Germany. I have shared a few of my experiences here. Thanks for this wonderful platform, from which we are gaining positivity, Shraddha and Saburi from devotees' experiences.
My three year old daughter was constipated suddenly and she couldn't pass her stool for two days and because of that her stomach was aching and she was crying very badly often. I tried everything and I surrendered to Baba and kept Udi on her forehead and put little in her mouth also. That night she slept peacefully. I prayed to Baba that the next morning after having her milk she should pass her stool. Next day she got up and had milk and one small dosa and she went for potty. Then only we were relieved a lot. A few days before this she got affected with a cold and running nose and was struggling to sleep again. I prayed to Baba and kept Udi on her forehead and put some in her mouth also. Next day she was totally alright and played as usual. All our thanks to our beloved Sai. Om Sai Sri Sai Jai Jai Sai.
Gratitude To Sai Baba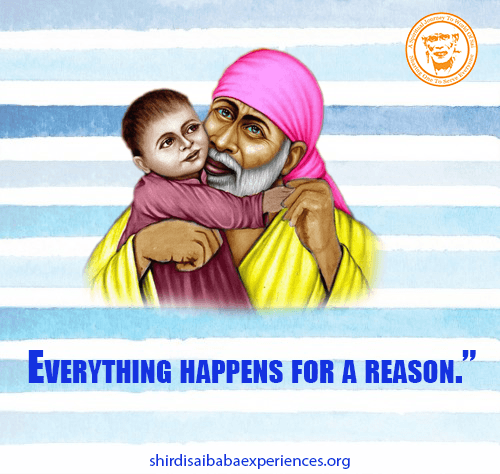 Anonymous Shirdi Sai Devotee from the US says: I'm Lakshmi from the US. I had promised Baba to share my experience on this blog hence posting.
Firstly I apologize to Baba's lotus feet for posting it late here. As we all know about COVID vaccine, I was also a little scared to take the vaccine for both me and my husband. There was a lot of controversy about vaccine side effects as my husband had heart disease. I was totally scared but I prayed to Baba to protect us as always as He does. We took the vaccine and now almost 15 days have been completed and so far no issues for us. I always believe that Baba will never leave us. He takes care at every moment.
My sincere prayers and Namaskaram to Baba's lotus feet and seeking His blessings forever.
Om Sairam!
Request To Sai Baba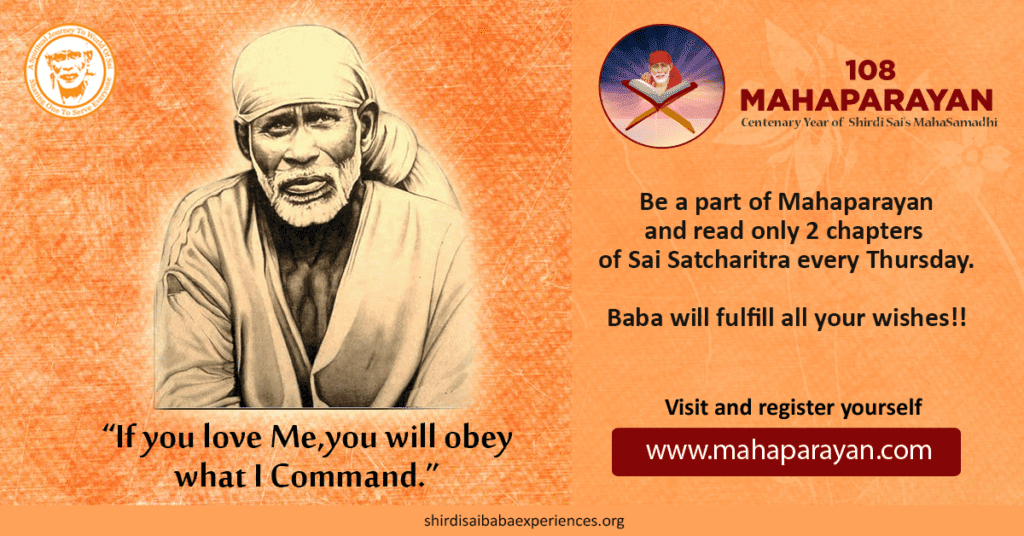 Anonymous Shirdi Sai Devotee from Sri Lanka says: Om Sairam! Pranam to my Sai family. Yesterday evening my mother was making dinner in the kitchen and suddenly she shouted my name and sat on the sofa. She said that she felt dizzy and felt like she fell down. I got scared and gave water and prayed to Baba that nothing should be serious and put Udi on her forehead and gave udi to put in her mouth. After she drank water dizziness started to reduce. Then she became okay.
I pray Baba that she should not feel dizzy again and she must be fine and I will post this experience on this page. Sai Appa please bless my mother, brother, sister and her family, Jay and his family.
More from SaiYugNetwork.com
© Shirdi Sai Baba Devotees.com – Member of SaiYugNetwork.com