Nirgun Sai Baba – Waiting for Miracle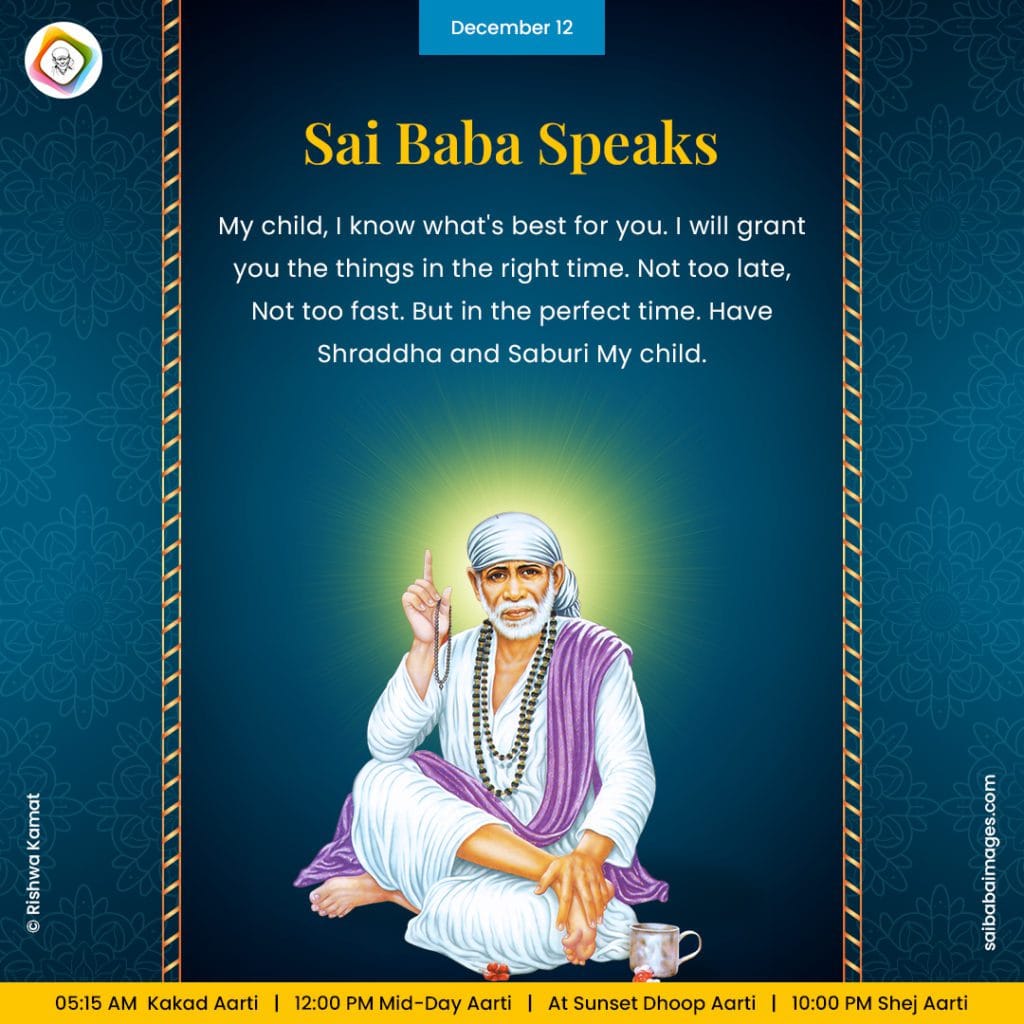 Anonymous Shirdi Sai Devotee from USA says: Om Sai Ram. I am a Baba's daughter who needs Baba more than ever. Thank you for this blog. It has always encouraged me and filled me with hope in times of darkness. I have always found a way and it reinstated my faith in Baba.
I am going through a really tough time in my life as my relationship has fallen apart. I made the mistake due to my ignorance and childish attitude and it upset the guy. At one point, he was my guy. But, things changed drastically from that point and we both made a mistake that brought us apart. I know in my heart and now, the guy also knows how much we both love each other. But, due to negligence, illusion, and ignorance, we have lost each other. Baba, I really thought that You brought us together and we both are unhappy and feeling miserable due to our actions. One question, why do guys have a such big ego? Why can't we all apologize to each other and correct our mistakes? The guy is not Baba's devotee. He has strong faith in Hanumanji.
One thing I know for sure is that those who have strong Shraddha and are pure from the heart; their love is also pure. Baba, I am sorry for my mistakes as I was waiting for the right time and not taking initiative at that time. You did warn me and tried to guide me. But, it happened too fast and due to my rigid behavior and his foolishness, we are apart. Baba, I know what You have taught over the years regarding previous birth karmas, suffering, past connections, and all. All I know is that he is a kind, genuine soul, yes he did things out of foolishness, but, I also know that in Your shelter, due to his faith, he will grow and become better and he will make correct choices. Baba, I don't want to be separated from him. You did everything and yes, we both are at fault. Please help both of us and take him under Your fold. You can give him the courage that he needs. Please, Baba, help him talk to me. He has completely shut me out of his life due to his guilt. Please help him overcome that fear and guilt. Baba, I know You never end anything negative and will make this situation positive. Baba, going away like this and giving up on each other like this, is even worse. You have taught me to fight until we win and You have taught us to walk until we see the light, then how can this situation be left in the dark like this? Sai, selfless love, unconditional love, does it have any place in this world or the world is filled with heartless souls who are afraid to show emotions. Baba, Your daughter is breaking apart and does not want to lose the person. What will happen Baba, Shraddha and Saburi will be fruitful or the result will….? Baba, this relationship needs completion. Please complete it and connect us and this time through You. Your work starts with impossibility and You make a way when all ways are closed. I know Baba, You will make it happen…divine Baba, divine time, and divine love. We will be together again. Reconciliation will happen and we will be together again. We will sort out all the differences and new ways will be found. It will happen. True love will bring us together. Hanumanji karengey sahay! Hohi sohi Ramji rache Rakha!
No guys, I am not stupid to run after a guy or be hopeless. Just as Baba's daughter is falling apart now. Please pray for me and the guy. Baba, please hold us together. Baba, please have him realize what he needs to realize and help him take action in the right direction. You are bigger than any dosh and give him sadbudhi. Please give him the courage that he needs to come towards me and help him forget what he does not need to remember. Please help him control his thoughts and overthinking. Please no more self-sabotage Baba…. Please help us both overcome that and take him in Your fold. Please make him read Sai Satcharitra and accept You as his Guru and I know his life will be filled with light. Ramji Sahay karey toh kaun bigaad karey…Prabhuji karo sahay…. ! Iss baar niraash mat karna (If Ramji will make things right then who can spoil it? God, please help. Don't disappoint this time). You are bigger than kismat/our mistakes. Baba, please forgive our sins. Baba, our names in the movies are eternal and are always together; in reality, too make us together. Baba, I want to be part of his journey as his wife with Your blessings. Om Sai Ram. Radhe Krishna!
Thank You Sai Baba For Looking After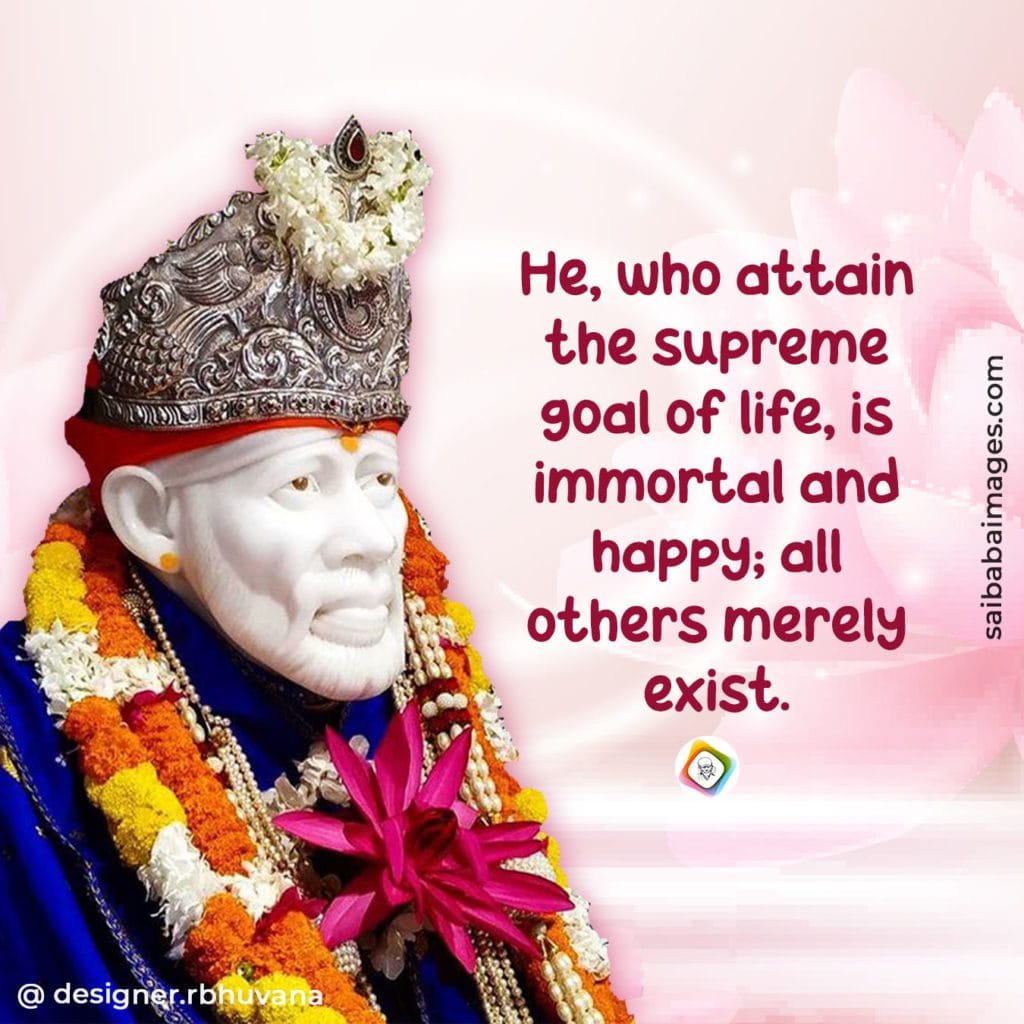 Anonymous Shirdi Sai Devotee from India says: Due to Sai Baba's blessings I got a job after a long career break. I had to go to my office to collect my laptop. I was in a hurry, with a lot of things going on in my head, and failed to notice that my father was unwell and sitting on the bed. Though I felt he was a little aloof when I asked him, he said nothing has happened and he was just sitting there and relaxing. I booked the cab and it came immediately. As I was stepping downstairs, Amma came and asked for a BP monitor in a little hurried/worried tone. I thought it was her usual way of asking, told her that it was down only, and went to the main door to get into the cab. I was also thinking why hasn't Appa come to send me off? I called him a couple of times, and that's when Amma said that he wasn't feeling well, feeling dizzy and sleeping.
I was in a fix, I had to go to the office to collect my laptop, and the cab had already, I didn't know what to do. I went to the gate and returned inside. My father had come from room to hall to send me off by then and asked me to go to the office and not to worry.
I asked Baba for help and got into the cab. I also immediately called my husband and asked him to help my parents to set up the BP monitor and Udi and give it to Appa. Amma had unsuccessfully tried to fix the BP monitor but couldn't until then.
In the cab, I was continuously praying to Baba to take care of Appa and make him well before I reached the office. I was praying for a sign. I was asking Him to at least come in the form of a picture of some car/auto and reassure me. I didn't get/see anything. Even at home, my family was trying to fix the monitor. Just when I reached a signal on the midway, I called up home again to enquire. Just then I saw a Muslim-handicapped man begging for alms. He was wearing bright white Jubba/kafni with a cap and holding a stick. I gave him Rs. 20 and asked Baba for help. He said a prayer to Allah and went away. Meanwhile, at home, my family had given Udi water to Appa and also found the batteries too. Just as I was on the call with them and saw the man begging. I felt a little relieved. I felt that Baba will take care, and felt good about giving that man money and receiving prayers too.
After a little while of crossing the signal, I started thinking that I told Baba, "I don't know if it was You or not, for me it was You only Who came to take Dakshina. I have given it to You only. You take care of Appa". Just then I looked up and saw a tempo in front of me with Baba's face photo on it my cab eventually caught up with it and it was right in front of me. I felt happy and thanked Baba. After I reached the office, I called up home and they said that Appa was feeling better. He vomited after drinking Udi water and Amma was taking off his drastic and he was sleeping then. He was better and doing okay by the time I reached home in the evening. Thank You Baba for looking after us like Your children. Thank You for coming into my life and holding my hand.
Sai Baba Is Always The Ray Of Hope In Darkness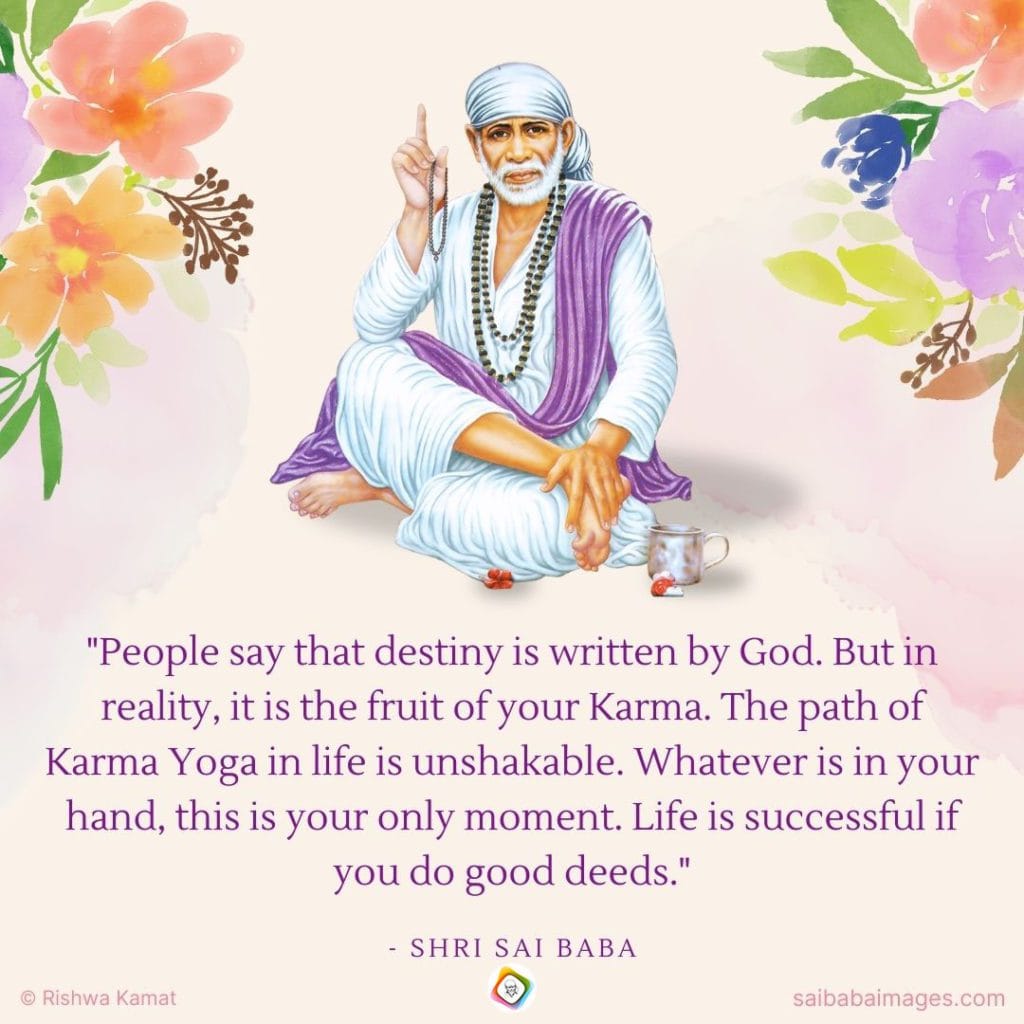 Anonymous Shirdi Sai Devotee from India says: Baba blessed my father with good health. Firstly before sharing my experience I want to thank You my Sai Baba for always being there with me and secondly thank You so much for this platform where we can share our experiences as a token of love for our Baba. Om Sai Ram!
My father recovered from a major surgery just six months back (also with Baba's blessings) and just two weeks (during the start of Pitru Paksha) he started having a fever we did some tests and got to know that he had a urine infection. We immediately started with medication but even after a week had passed with high-dose antibiotics nothing worked. He used to have a 102-103 fever and we got worried a lot and contacted the doctor (we got his contact with Baba's blessings during the surgery) he advised us to bring him to the hospital for a few more tests and ultrasound. I was continuously praying to Baba lighting a Diya in front of Him, reading the holy Sai Satcharitra and with His grace all the reports were normal but still, the fever didn't go down completely and he was having 101 fever. I cried in front of Baba with all my heart and asked to give me a resolution to my problem that even though his tests are normal, why his fever was not coming down opened a number from Sai Prashnawali. Baba told me, "Sai Baba knows everything, and surrender to Him, and you will be free from worries. Desired things will happen by tomorrow." I trusted His words and Baba truly kept His words miraculously the next day when the doctor suggested a new blood test (which we had never heard of before and it happens due to biting of bugs during the rainy season) it came out to be positive and with change in medicine he got recovered in three days.
I have no words to show my love for my Baba. Please Baba always is my elder brother, my Guru, and protect me and my family and all the Sai bhakts. Please have Shraddha in Baba and keep Saburi as all your prayers will be answered. Om Sai Ram!
Sai Baba Our Saviour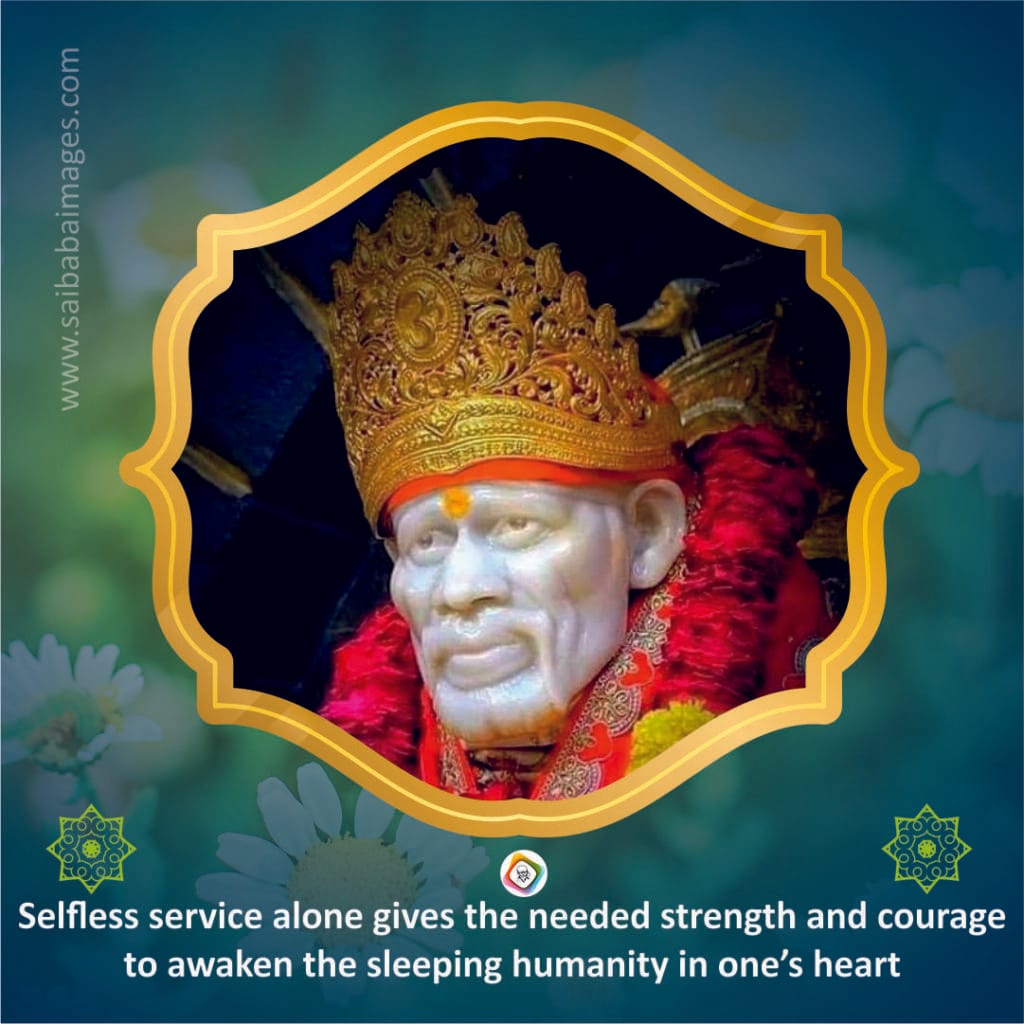 Anonymous Shirdi Sai Devotee from USA says: Om Sairam, I am one of the sparrows that Baba has pulled towards Him. He humbly pulled me towards Him and Baba has been showering His blessings on us throughout our life. Baba also pulled my husband towards Him, now he has become a sincere devotee of Baba. Thanks a lot, Baba for everything.
Kudos, to the people maintaining this blog. You all are blessed ones and may Baba continue showering His blessings on you all. I am part of the Global Mahaparayan group because of His blessings. Whenever I feel low I read the miracles of Baba on this site and I get more energy and peace.
Baba has shown many miracles in our life. Even for small things, my husband and I go to Baba. He guards us like a parent and guides us on to the correct path.
We were looking for visa slots to travel to India as we had an emergency situation going on over there with my in-laws. Nowadays it's a herculean task to get a visa slot. We were trying to get it for the past 3 weeks and we were losing hope but Baba always sent me positive messages. Two days ago all of a sudden they opened bulk slots and by Baba's grace, we were able to book slots. Baba, please bless us that we should be able to visit Shirdi this time and should be able to return as a family. Baba, please bless this trip. Baba, be with us and guide us. Thank You, Baba. Please bless all Your devotees, Baba. Om Sai Namo Namah, Sri Sai Namo Namah, Jai Jai Sai Namo Namah.
Help From Sai Baba During The Reopening Of The School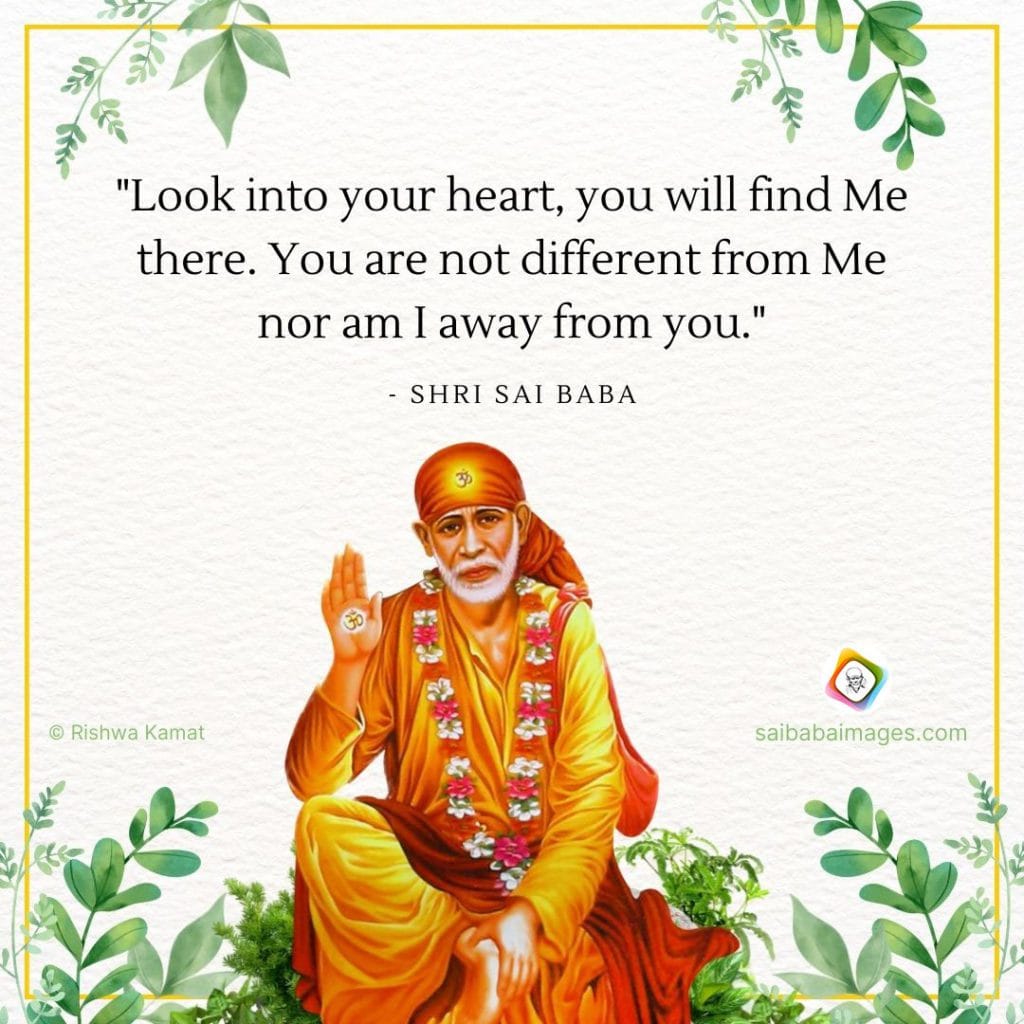 Anonymous Shirdi Sai Devotee from India says: Om Sairam. Namaste everyone. I am a small Baba's devotee. I wish to share a few experiences. Please keep my name and email anonymous.
I would like to thank Hetalji to maintain this platform.
I study in grade 10. There was a meeting just before exams regarding seating arrangement, unfortunately, I was not able to attend it. Just a day before I was blank. I asked my friend about and she suggested that I send an email to the school and ask. the next day was my exam. I prayed to Sai Baba. I told Sai that if I get my answer by email I will post my experience. In the morning I got an email from the school regarding it. I am really thankful to s Sai Baba.
Have Complete Faith In Sai Baba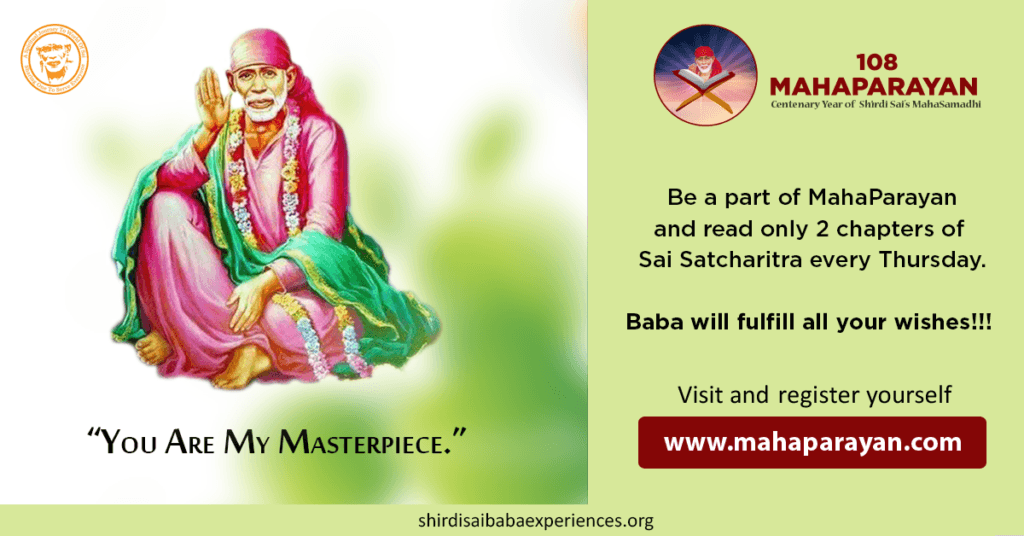 Anonymous Shirdi Sai Devotee from India says: Om Sairam, thanks to the team maintaining this blog.
Today I lost my platinum earring back stud while I was leaving for the mandir for Navratri Darshan. I prayed to Baba to share the experience here and then found it within seconds inside the AC remote cover. Thanks, Sai for giving me back the expensive stud.
---
More from SaiYugNetwork.com