My Sai's Miracle
Download Sai Baba Calendar for January
Anonymous Shirdi Sai Devotee from USA says: I want to be addressed as Sai's daughter. Thank you Hetalji and team for giving us this platform where we can submit our beautiful experiences with our Sai family.
Today I am here again to say thank You to my Sai for again coming to my rescue and helping me in all things.
Thank You Sai for helping us to successfully achieve our number in this sale too.
Thank You for giving us the energy to do everything in the proper time.
Thank You for making all the things so special and tasty.
Everyone liked everything Sai, without Your blessing we could not even move one spoon with our hands, Deva.
Thank You Sai for helping us to celebrate the festival and giving us the energy to do everything. This could never have happened without Your blessings, Deva.
Thank You for everything, Sai.
Thank You for taking care of me like a small baby and protecting me always, Deva.
Please never leave our hand even for a second, Deva. We cannot live without You, Sai.

Love You.
Om Sai Ram!
Sai Baba Our Saviour
Download Sai Kasht Nivaran Mantra
Anonymous Shirdi Sai Devotee from USA says: Om Sairam, I am one of the sparrows that Baba has pulled towards Him. He humbly pulled me towards Him and Baba has been showering His blessings on us throughout our life. Baba also pulled my husband towards Him, and now he has become a sincere devotee of Baba. Thanks a lot, Baba for everything.
Kudos, to the people maintaining this blog. You all are blessed ones and may Baba continue showering His blessings on you all. I am part of the Global Mahaparayan group because of His blessings. Whenever I feel low I read the miracles of Baba on this site and I get more energy and peace.
Baba has shown many miracles in our life. Even for small things, my husband and I go to Baba. He guards us like a parent and guides us on to the correct path.
We were looking for furniture for our new home which is being built with Baba's blessings. By Baba's grace, we were able to get it for a better price. Our home construction is coming well by Baba's grace. Baba, please take care of the construction and mortgage rates as they are very high. Please bless our family on the vacation for Shirdi visit. By Baba's and Lord Murugan's grace, we were able to do puja. Please bless the kids with good health.
Thank You, Baba. Please bless all Your devotees. Om Sai Namo Namah, Sri Sai Namo Namah, Jai Jai Sai Namo Namah.
Experience With Sai Baba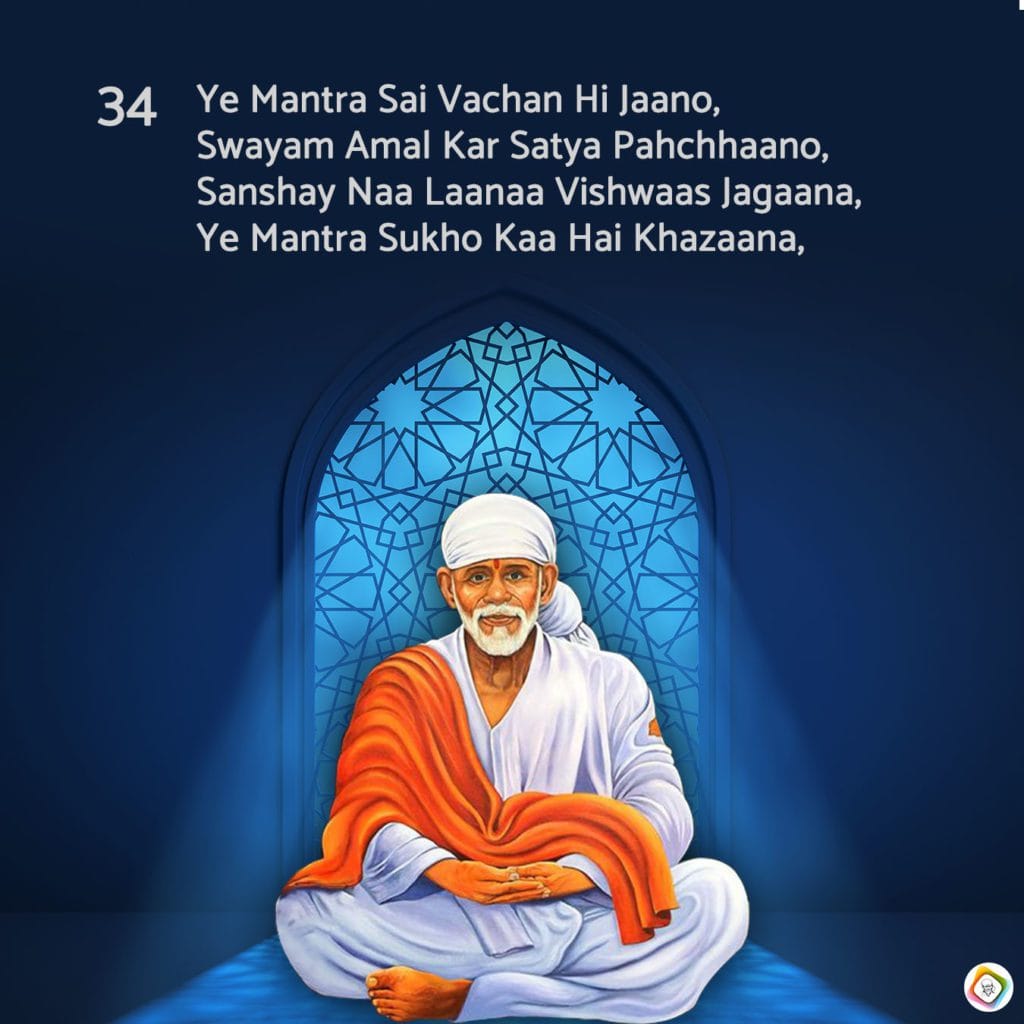 Shirdi Sai Devotee Maheswara from India says: I am Maheswara from Hyderabad working in the IT field.
Usually, I don't go for a walk. When I went for a walk in the park which is near to my home, I saw Shiva temple and in my mind, I had thought that if Sai temple will be there then it will be good. After four weeks due to Karthika Masam I visited the Shiva temple where I could see a small Baba temple inside the premises. It's really Baba's miracle.
Yesterday one of the issues in my work got pending which was resolved with the help of Baba's blessings.
Baba, please bless me to get relieved from the court cases.
Sai Baba's Udi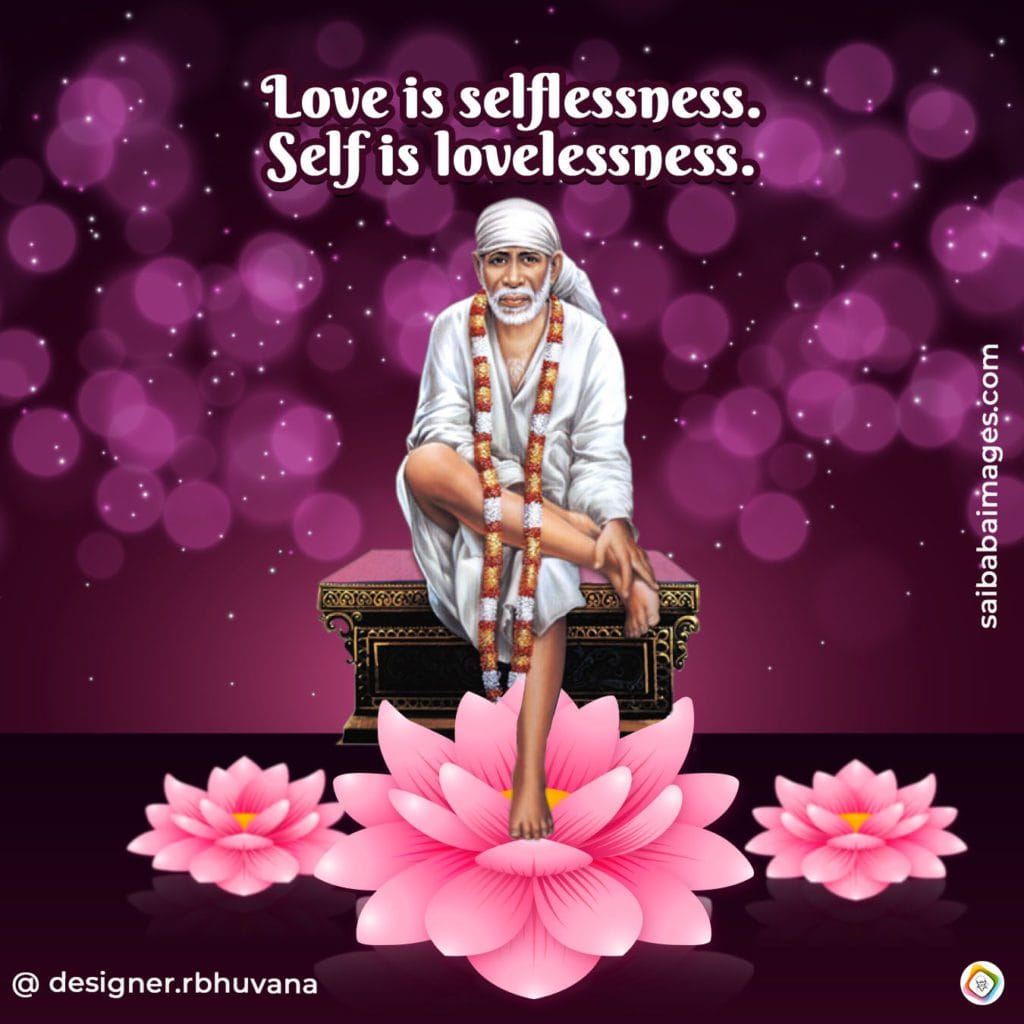 Anonymous Shirdi Sai Devotee from India says: I am sharing a wonderful healing experience I encountered with Baba's Udi.
I used to get severe colds and cough during the winter season and this issue started three years. It was so severe that the doctor asked me to take a TB test, but the results were negative and with one-month medication, I was cured.
But the next year the same repeated. I had a severe cough and no one else could sleep because of that. I was so worried and one night around 2 am I remembered I had Baba's Udi. I mixed in water and drank it. You won't believe I got relieved immediately and after that, I never had that problem. Even this winter also I had no problem. Sorry for sharing the experience late. Thank You Baba, Om Sai Ram.
Sai Baba Cured The Toothache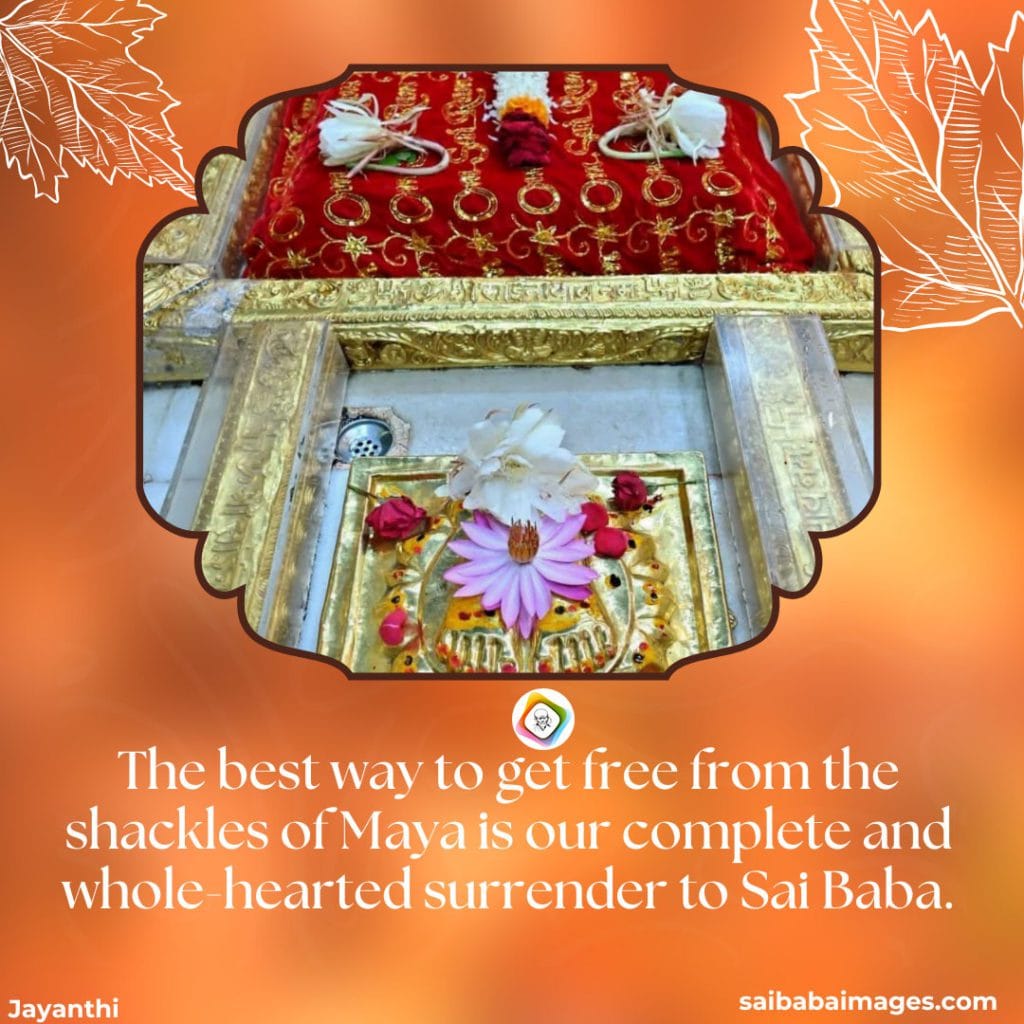 Anonymous Shirdi Sai Devotee from Singapore says: I am from Singapore. My husband got a toothache. Here the dental expenses are higher. Anyway, we need to show the toothache. I prayed to Shirdi Sai Baba and went to the dentist for my husband's toothache. There he gave the medicine for pain and swelling. Now the pain is gone for 75% but still persists. Need to implant. I prayed Sai to cure me and that I would submit my experience. Thanks.
Sai Baba Kripa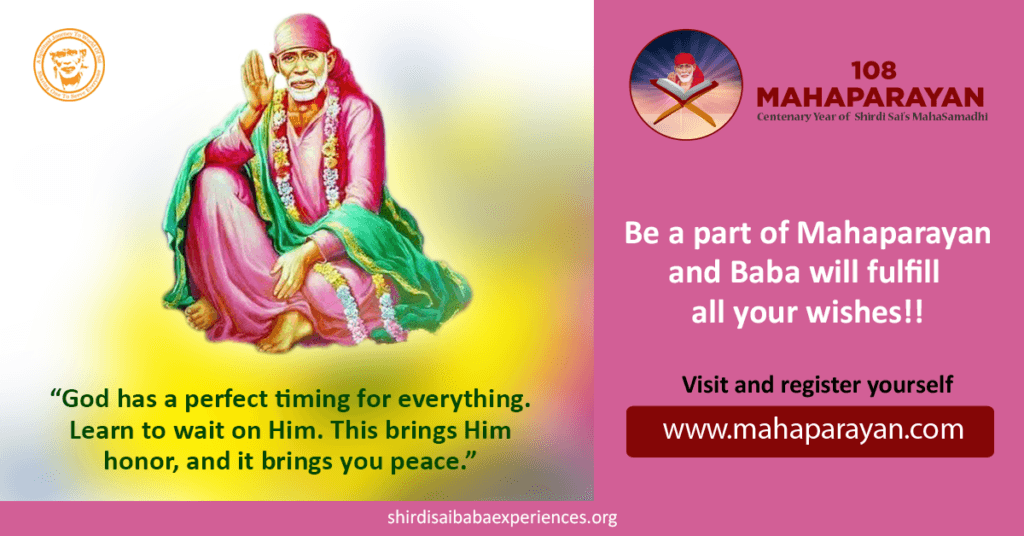 Anonymous Shirdi Sai Devotee from India says: I am from Haryana. It's 30-10-22. Om Sairam. Sai my brother has defeated dengue with Your grace. My eldest brother got his lost ring with Your blessings. My son is recovering from his injury. Please bless him so that he doesn't have a scar on his forehead. Bless my nephew to get admission to MBBS. Bless me to get settled down in Vadodara Gujarat with my husband, son, and You. Om Sai Ram!
---
More from SaiYugNetwork.com