Download Sai Baba Daily Calendar with Images
Blessings Of Sai Baba: Miracles And Devotion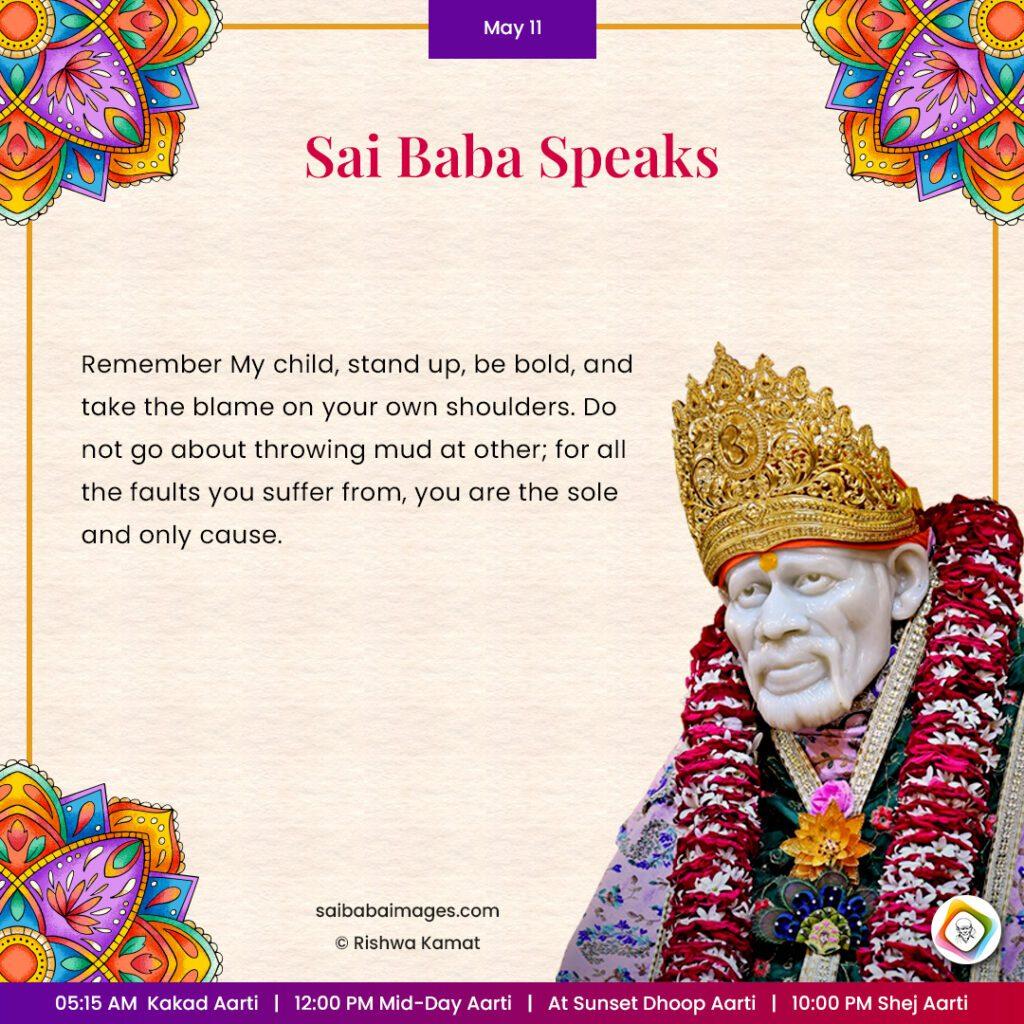 Anonymous Shirdi Sai Baba Devotee from India says: Thank you, Hetal Mam and Team, for your exceptional service. Because of you, we have the opportunity to read countless miraculous stories of Sai Devotees. Today, I would like to share my recent experiences where Baba has blessed me.
Baba, under Your guidance and wishes, I withdrew my resignation and decided to continue working at my current organization. It is solely due to your grace that I was able to discuss my work-related issues with the Plant Head and other department heads. Now, I humbly request You to ensure my growth here as promised. Everything is a manifestation of Your divine play. Please safeguard my dignity and respect, for which I am eternally grateful. Thank You, Baba, for Your blessings.
Baba showered His blessings upon our female dog. Through His divine grace, she has regained her health and vitality. A few days ago, she gave birth to a small pup, but sadly, it passed away the next day. During that distressing time, our dog lost her appetite and seemed lost. I fervently prayed to Baba for her recovery, promising to share His blessings with all devotees. Thank You, Baba, for Your benevolence. I implore You to bless and protect not only our dogs and cats but all living creatures.
Baba, it is by Your blessings that our audit concluded successfully, with no major concerns raised. However, two issues about me were brought to my attention. I earnestly request You to ensure that these issues are disregarded in the final documents. Moreover, may all other observations be minor, and may our company experience financial growth, bringing happiness and benefits to all employees. I implore You to put an end to the politics and current issues within our organization.
Baba, please grant the blessings I seek, for I have been waiting patiently for almost 12 years. I promise, Baba, to share all Your blessings here with other devotees. Please bestow Your divine grace upon me.
Om Sai Ram.
Om Shirdi Vassaye Vidmahe Sachidananday Dhimahi Tanno Sai Prachodayat
Download Shirdi Sai Baba Mantra Book for Free
We invite you to download our 'Shirdi Sai Baba Mantra' book, which is a collection of powerful mantras that can help you connect with the divine energy of Sai Baba and seek his blessings. We hope this book serves as a valuable resource on your spiritual journey and brings you closer to the love and grace of Sai Baba.
Finding Solace In Sai Thandri: A Testimonial Of Overcoming Challenges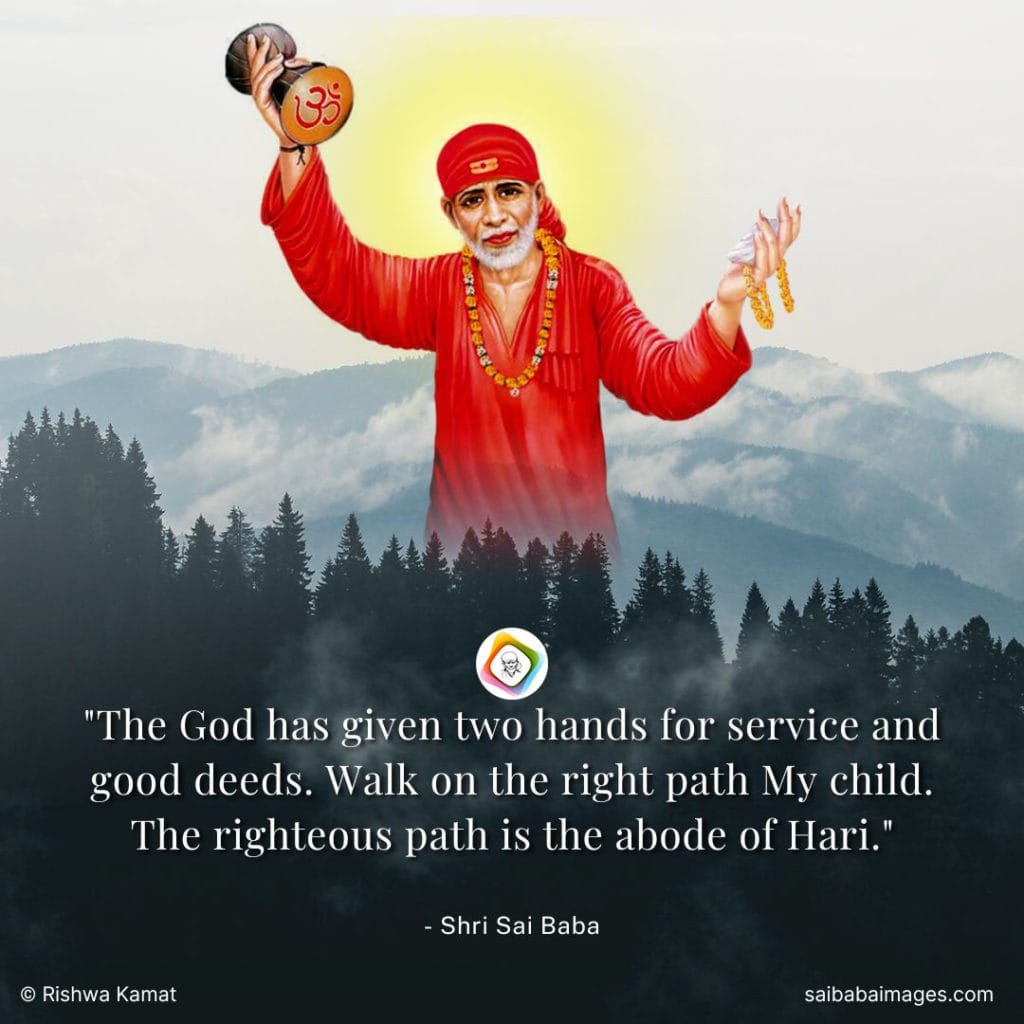 Ravi Shirdi Sai Baba Devotee from India says: I work for a multinational corporation (MNC) in India and I am required to go to the office three days a week. However, due to various reasons, such as health, financial constraints, and other personal issues, I found myself unable to make it to the office. One day, I received an email from higher management indicating that they were considering taking disciplinary action against me. Upon reading that email, I felt nervousness and tension wash over me.
In my distress, I turned to Sai Thandri, seeking solace and guidance. I made a heartfelt prayer, asking for assurance that no further issues would arise in the office in the following week. I promised Sai Thandri that if my prayer was answered, I would share my experience on a sacred platform. As fate would have it, the next week went by without any problems. And now, true to my word, I am here to share my story.
I apologize to Sai Thandri for the slight delay in posting my experience and express my sincere gratitude for the assistance I received. In humble reverence, I prostrate myself with all eight limbs at Sai Thandri's holy feet. The divine intervention and support provided me with the strength I needed to overcome this challenging situation. I offer my prayers to Sai Thandri, humbly requesting that no further issues arise in the future.
Sai Thandri, You are aware of the tremendous hardships I am facing, both financially and emotionally. I pray for You to guide me toward a path of tranquility and help me overcome these difficulties. May all beings find happiness and may the world be filled with joy and contentment. Sarvejana sukino bavanthu, loka samastha sukino bavanthu.
I offer my heartfelt salutations to Anantha Koti Brahmanada Nayaka Rajadi Raja Yogi Raja Para Brahma Sri Sachidanda Sadguru Sainath Maharaj. I also offer my reverence to Om Shree Dattatreyaya Namah, Om Shree Shri Pada Vallabaya Namah, Om Shree Nrushimasaraswate Namah, Om Shree Akkalakota Maharajaya Namah, and Om Shree Shiridi Nathaya Namah.
A Miraculous Healing: Sai Baba's Blessings Restore A Brother's Health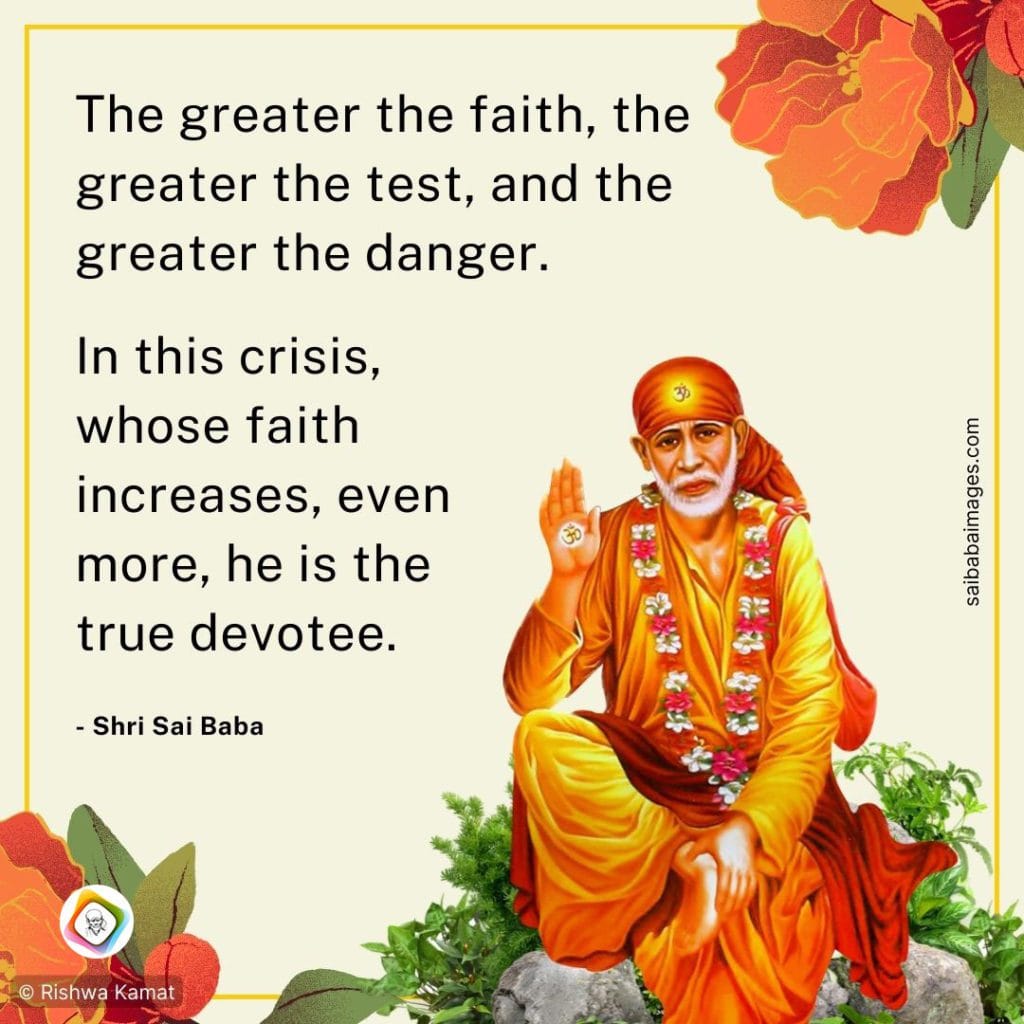 Anonymous Shirdi Sai Baba Devotee from India says: Om Sai Ram Jai Jai Sairam
During Diwali, my younger brother fell ill with a viral fever and was admitted to the hospital. As the days passed, his condition worsened, and his platelet count continued to decline. Filled with worry and desperation, I turned to Sai Baba, seeking His divine intervention. Little did I know that a miracle was about to unfold before my eyes.
With unwavering faith in Sai Baba, I earnestly prayed for my brother's recovery. I poured my heart out, pleading for His blessings to heal my brother and restore his health. And lo and behold, our prayers were answered!
Sai Baba's grace descended upon my brother, and his health began to improve dramatically. It was a sight that filled my heart with overwhelming gratitude and joy. Day by day, his platelet count started to stabilize, and his vitality was restored. After a challenging journey of 20 days, my brother was finally discharged from the hospital, and completely recovered.
I am forever indebted to Sai Baba for His divine intervention in my brother's life. His blessings and healing touch transformed a seemingly dire situation into a miraculous recovery. The power of faith and devotion in Sai Baba is truly unparalleled.
In gratitude, I vowed to share this incredible experience with others, as promised. I want the world to know the immense love and compassion that Sai Baba bestows upon His devotees. Through this humble testimony, I express my heartfelt thanks to Sai Baba and beseech Him to continue showering my family with His abundant blessings.
Thank You, Sai Baba, for the miracle You bestowed upon my brother. Jai Jai Sairam!
Sai Baba's Grace: Overcoming Challenges And Spreading Kindness In India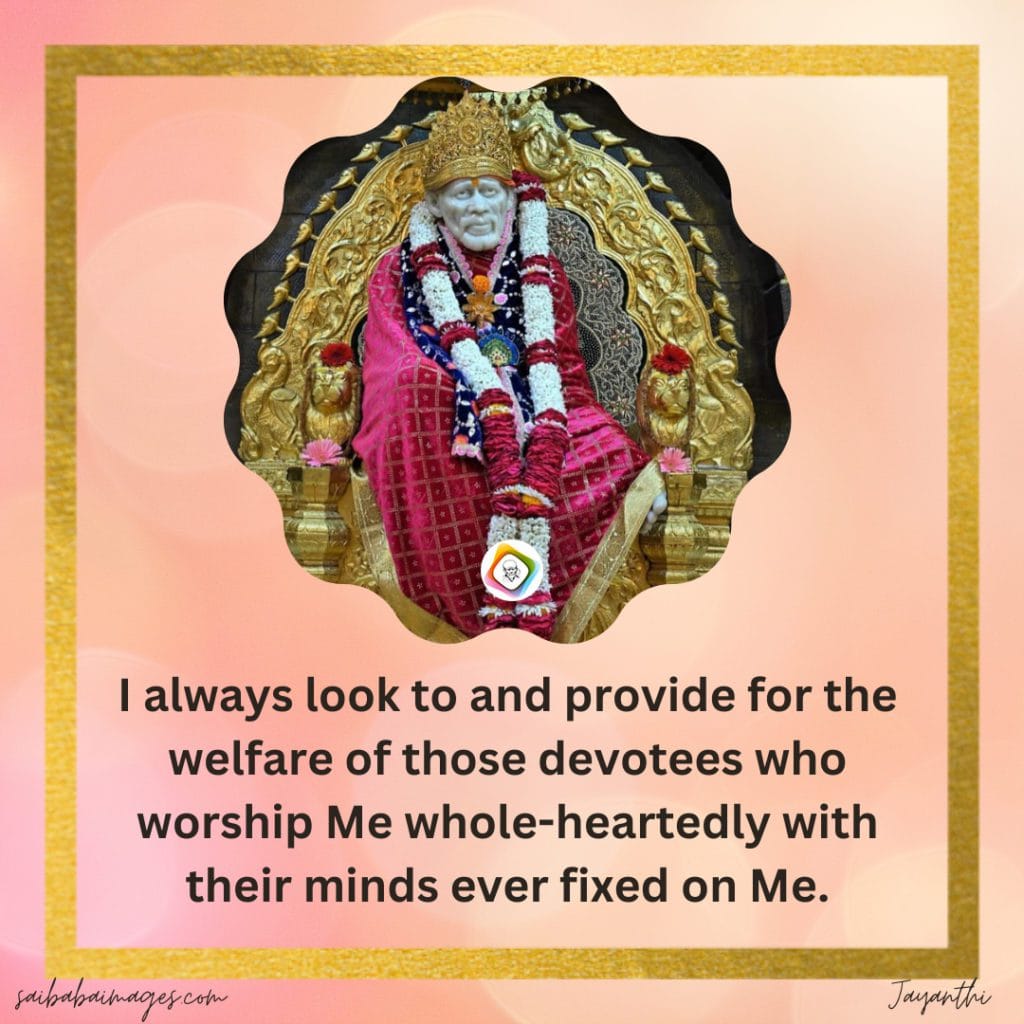 Maheswara Shirdi Sai Baba Devotee from India says: Today, I decided to provide food items to the underprivileged in India. To accomplish this, I needed to book an Uber bike. However, despite numerous attempts, I was unable to successfully book a ride. Feeling desperate, I turned to my beloved Baba and fervently prayed for assistance. Miraculously, with Baba's blessings, I was able to successfully book an Uber bike.
Another task on my agenda was to collect some pickles from my sister's house. My mother had sent them to me when she attended a function in our hometown. Unfortunately, due to the scorching summer heat, I couldn't visit her personally to collect them. Instead, I decided to book an Uber Connect service. And with the grace of Baba, my booking for Uber Connect went through smoothly.
Lastly, I had been suffering from severe back pain on the right side of my leg. But now, thanks to Baba's divine intervention, my pain has subsided, and I am feeling much better.
I am immensely grateful to Baba for his blessings and assistance in overcoming these challenges.
Thank You, Sairam.
Sai Baba's Grace: Overcoming Pain And Finding Rest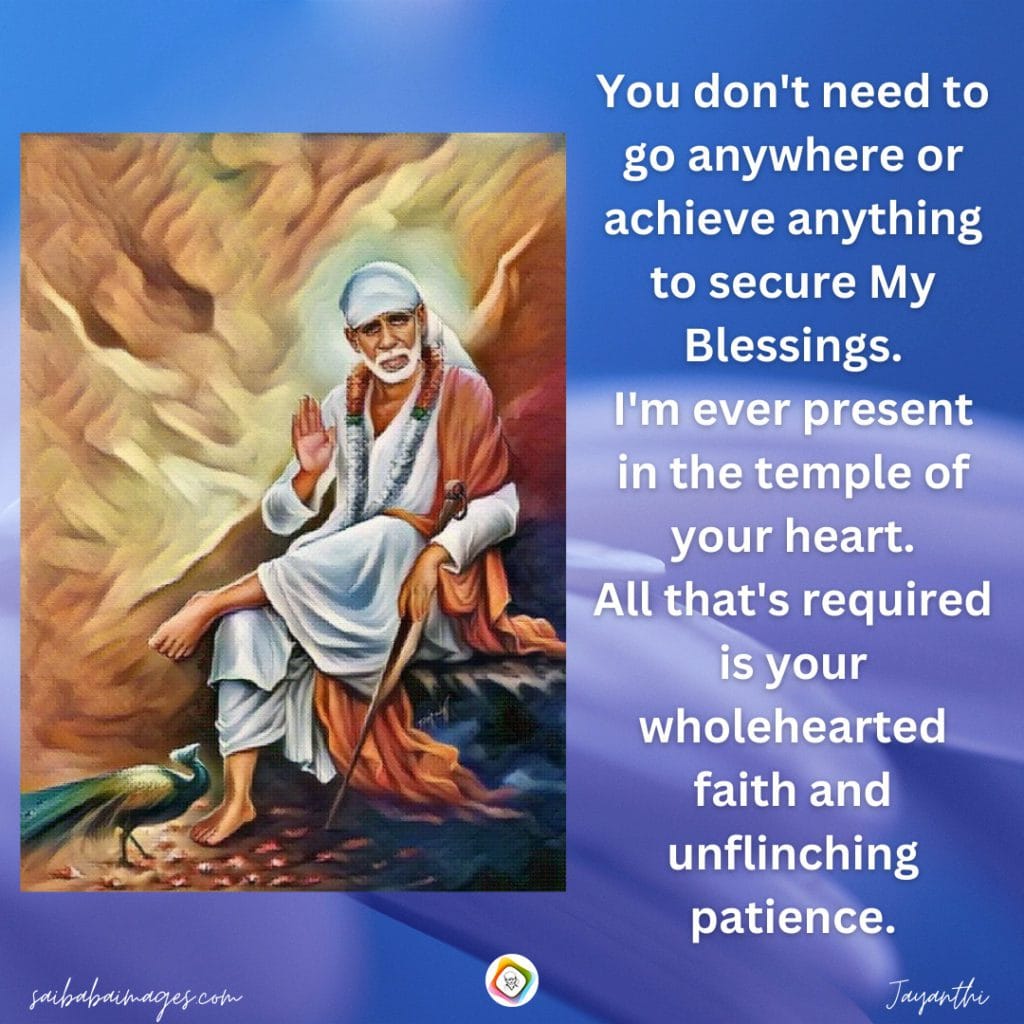 Shirdi Sai Baba Devotee Mahima from the USA says: Om Sai Ram to all devotees. As promised to Baba, I am here to share my recent experience.
Last night, I encountered a gastric issue that caused discomfort in the right side of my chest. It was quite challenging for me to find a comfortable position to lie down and get some sleep. Feeling uneasy, I decided to turn to my spiritual practices. I began chanting the Hanuman Chalisa and repeatedly uttered the sacred mantra, "Om Sai Ram." Holding the Satcharitra close to my heart, I sought solace and attempted to drift off to sleep. With utmost faith, I prayed to Baba, asking Him to alleviate my pain so that I could find some much-needed rest.
Miraculously, Baba listened to my plea, and I was able to sleep for 2-3 hours. I am grateful to Baba for providing me with relief and improving my condition. I firmly believe that Baba will continue to guide me on my path to recovery.
Thank You, Baba. Jai Sai Ram. 🙏
A Memorable Trip With Friends: The Impact Of Baba's Blessings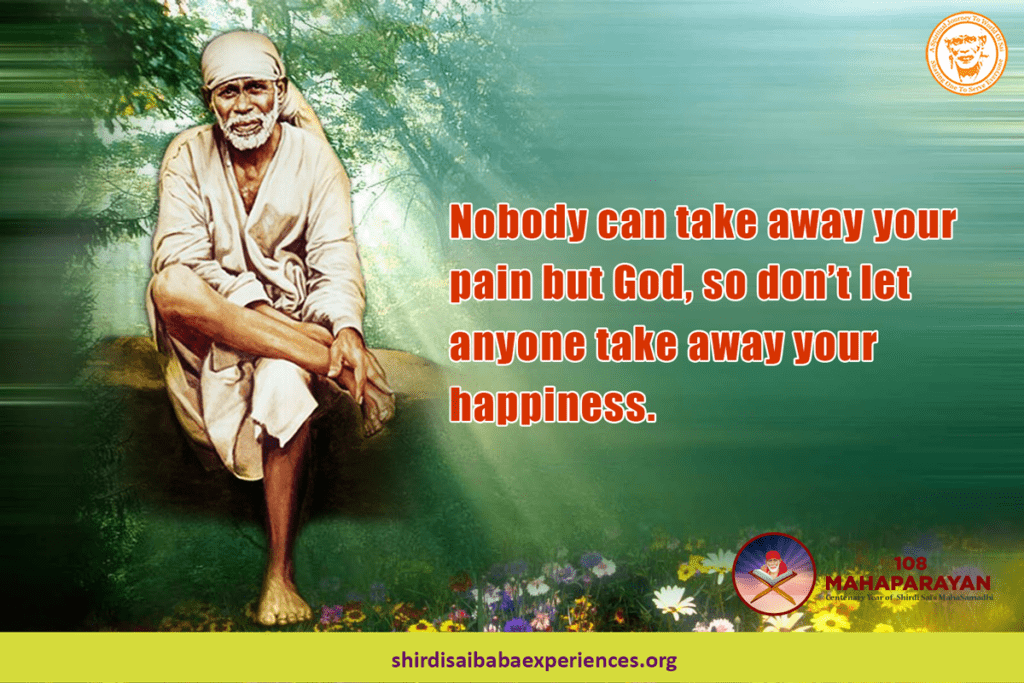 Anonymous Shirdi Sai Baba Devotee from the USA says: We recently embarked on a trip with our friends, and as always, I sought the guidance of Baba to ensure its success. Baba graciously assisted me in making all the necessary arrangements and provided me with a sense of tranquility. Additionally, Baba's divine intervention aided in my swift recovery from a bout of cold and sickness. I am immensely grateful to Baba for his unwavering support and blessings. Thank You ever so much, Baba.
More from SaiYugNetwork.com
© Shirdi Sai Baba Devotees.com – Member of SaiYugNetwork.com